NC Architecture and Design Resources
---
In March 2019, Our State Magazine featured 60 pages on NCModernist houses:
The Marvelous Mr. Modern: George Smart set out to save a historic, but often overlooked, architectural style in North Carolina. He's rallied folks to the cause of Mayberry Modernism.
The Four Elements of a Modern Home: An acclaimed North Carolina architect picks four homes whose distinctive features — from sleek rooflines to dramatic windows — illustrate the mid-century modern aesthetic.
The Warmth of Glass & Stone: Growing up in a modernist masterpiece taught two sisters that a house is far more than a home — it's a feeling.
The Ranch Revival: In Charlotte, a broker and a home designer have come up with a new twist on a classic design. It doesn't fit in with today's trends. And that's the point.
The Urban Loft: For architect Adam Sebastian, a childhood spent building forts and tree houses in Forsyth County honed the design skills that he used to create a home high above the treetops.
The Farmhouse: A menagerie of animals — along with their human keepers — delight in a beautifully and sustainably designed life on the farm.
The Beach House: Maritime relics, nautical touches, and an utterly modern design merge in an island home that's both historic and contemporary.
The Mountain Retreat: Three retired friends from Chicago threw caution to the mountain wind and built a sleek and sophisticated home for two households.
Blueprint For A Movement: A tenacious architect with a lofty goal turned North Carolina State University into a powerhouse of modernist design.
---
Built Environment North Carolina Modernist Houses Collection Materials donated by NCMH to the NC State University Libraries Special Collections Research Center
NC Buildings on the National Register of Historic Places
NCModernist Pioneering NC Black Architects through 1970
NCModernist Pioneering NC Women Architects through 1970
NCModernist What I've Learned: Insightful observations on life and design from North Carolina architects and designers
Incomplete 1984-2013 architecture awards, including AIANC, Spectator, AIA Triangle, and South Atlantic Regional AIA
NC General Statutes on Architects and Architecture: what's allowed in the profession and what's not
Preservation North Carolina Booklet on Preservation Tax Credits (2014)

2018 Raleigh Modern Commercial Architecture Survey 1945-1975
2016 Historic Coker Hills in Chapel Hill NC by Jill Blackburn. Buy print copy.
2016 Oakwood: Cherry/Gordon vs. Wiesners NC Court of Appeals Ruling
2014 Oakwood: Cherry/Gordon vs. Wiesners Superior Court Ruling
2014 Oakwood: Oak City Preservation Alliance pamphlet
2013 Sweet Homes Coloring Book
2013 Durham Magazine article on George Smart
2012 Mail-Order Modern: Supermarket Magazines, Vacation Cabins, and Modular Measure in the 1950s by David Hill
2011 Charlotte Observer "NCModernist saves a Charlotte house" by AG Odell
2011 2011 RPPN article on NCModernist's Pioneering Black Architects in North Carolina
2010 2010 RPPN article on George Smart and Mayberry Modernism
2010 Forsyth County South Suburban Area Plan Draft
2009 Greensboro Historic Resources Survey, 1940-1970
2009 Raleigh Historic Districts Commission on Modernism
2009 Forsyth County Phase III Survey Report by Fearnbach History Services, Inc
2009 Fayetteville Modern Architecture Survey Report by MdM Historical Consultants
2008 Fayetteville Street Historic District (Raleigh) Study by MdM Historical Consultants
2008 Forsyth County Phase II Report by Fearnbach History Services, Inc
2007 AIA North Carolina Design Award winners, 1955-2007
2006 The Development of Modernism in Raleigh, 1945-1965 by M. Ruth Little
1998 Guide Map to 20th Century Architecture in Raleigh. Page one and two
1994 Early Modern Architecture in Raleigh Associated with NCSU Faculty by David Black
1992 NCSU School of Design Prospectus
1992 Raleigh Comprehensive Architectural Survey Final Report by Helen Patricia Ross
1991 NCSU School of Design Studios
1978 Cora Rice's Carolina Cook Book
1978 An Architectural and Historical Inventory of Raleigh
1978 Architectural Guide Winston-Salem Forsyth County
NC Public Schools of Interest reports: 1971; 1975; 1977; 1978; 1981; 1986; 1990; 1993
1970 NCSU School of Design Curriculum
1968 NCSU School of Design Curriculum
1965 North Carolina State Capital Plan, a visionary effort that sadly did not come to fruition
1960s Brochure from Ezra Meir, structural engineer and former owner of the Catalano House
1956 Guide for Chapel Hill, Durham, Raleigh by the AIA Regional Conference for the South Atlantic District
1950 Durham City Directory
1960 Durham City Directory
---
Books
2007 School of Design: The Kamphoefner Years, 1948-1973 by Roger Clark
1998 History of the North Carolina Chapter of the American Institute of Architects, 1913-1998 by C. David Jackson and Charlotte V. Brown
1990 Architects and Builders in North Carolina: A History of the Practice Of Building by Catherine Bishir, Charlotte Brown, Carl Lounsbury, and Ernest Wood III
1984 John Erwin Ramsay FAIA: Portrait of an Architect by Juanita Bouser Teschner
1960 The South Builds: New Architecture in the Old South by Terry Waugh and Elizabeth Waugh, with advisor Henry Kamphoefner
1960s Second Homes for Leisure Living by Douglas Fir Plywood Association
1954 Quality Budget Houses: A Treasury of 100 Architect-Designed Houses from $5,000 to $20,000 by Katherine Morrow Ford and Thomas Creighton
1954 A Treasury of Contemporary Houses by Architectural Record
1952 Living Spaces by George Nelson
1951 The American House Today by Katherine Morrow Ford
1950s Mid-Century Houses: With Technical Design Data and Details by Architectural Record
1946 If You Want to Build a House by Elizabeth B. Mock
1945 Tomorrow's House: A Complete Guide for the Home-Builder by George Nelson and Henry Wright
1940 The Modern House in America by James Ford and Katherine Morrow Ford
1940s Houses by Coffey by John W. Coffey and Son (features houses in the Five Points area of Raleigh NC)
---
Video/Audio
The Steve Clipp Show

Chapel Hill architect Steven Clipp had an

architecture radio show

on the internet, later on WPTF.

Media Archives

2018 WRAL Tarheel Traveler
2018 No Redeeming Qualities Podcast
2017 Million Dollar Decorating Podcast
2015 WPTF Radio
2014 WNCT-TV
2014 WUNC-TV North Carolina Now
2014 WPTF Steven Clipp and George Smart
2014 Winston-Salem architect Adam Sebastian on the Camel City Dispatch
2013 NCModernist Legacy Award from AIA North Carolina
2013 WPTF Steven Clipp and George Smart
2013 HRH Prince Charles "Press Secretary" announces North Carolina Modernist Houses.
2012 George Smart on the podcast "Winning the Dream Home Race" with Steven Clipp.
2012 Raleigh TedX talk by Phil Freelon
2012 Dion Neutra, son of Richard Neutra, and George Smart discuss Modernist architecture on WFAE.
2012 George Smart presents Mayberry Modernism at Raleigh Pecha Kucha 12.
2011 Charlie Kahn interviews Owen Smith, until 2012 the oldest practicing architect in North Carolina.
2011 Frank Stasio talks with architects John Reese and Jon Zelwegger at 91.5 WUNC Radio.
2010 AIANC Center for Architecture and Design Groundbreaking by David Crawford.
2010 WFAE Charlotte Talks: Mid-Century Moderns in Charlotte, featuring Theo Prudon, Diane Althouse, Ken Lambla,
2010 George Smart speaks on Mayberry Modernism at Raleigh's Urban Design Center.
2010 George Smart interviews Jan Scruggs of the Vietnam Veterans Memorial
2010 George Smart on Mayberry Modernism at Ignite 2.0 in Raleigh.
2010 The Cliff and Linda Butler House in Chapel Hill.
2009 The AIA Triangle Diversity Committee showcases Four Architects.
2009 George Smart on the Larry Lane Show.
2009 NCM wins a City of Raleigh Sir Walter Raleigh Award.
2009 NCM/NCSU 60 Years of Triangle Modernist Architecture
2009 All About Preservation Easements by Preservation North Carolina.
2009 George Smart reveals Raleigh's biggest secret.
2009 WUNC Radio The State of Things. George Smart, 60th Anniversary of the NCSU College of Design.
2009 Past AIANC Award Videos.
2009 NCM Tour of Cassilhaus designed by Ellen Cassilly.
2007 WPTF-AM, The Bob Langford Show, featuring George Smart and Vinny Petrarca.
2006 Charlotte Discussion: What's Ailing Architecture, featuring Manoj Kesovan.
2006 Modernism Overview by the Charlotte Historic Landmarks Commission.
1966 Ann Seltman's 1960s documentary "A is for Architecture."
1950s Five Houses from Frank Lloyd Wright.
---
NC Databases and Digital Collections
Digital NC: online library of primary sources from institutions across North Carolina
Digital NC Newspaper Archives
AIA Historical Directory of American Architects, 1956, 1962, 1970
NCSU's Special Collections Architecture and Design Archives
NCSU: everything Wolfpack, from yearbooks to faculty profiles
NCSU's North Carolina Architects & Builders: (only those who have died)
NCSU's Built Heritage Digital Collection
NCSU's Design Digital Collection
NCSU's Architecture Digital Collection
NCSU's Design Library Image Collection
Search all the NCSU, UNC, and Duke libraries

---
Magazines
---

NC Architecture magazine, published by AIA North Carolina. Earlier titles included Southern Architect, North Carolina Architect, and Architext.
---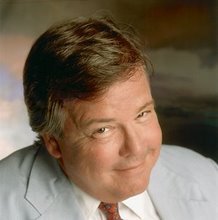 Metro Magazine was a monthly full-color city/regional publication founded and published by Bernie Reeves in Raleigh NC. In addition to opinion, politics, arts, and entertainment, Metro Magazine had the area's best regular architecture and design coverage, following the pattern of Reeves' earlier publications, Spectator and Triangle Business Journal. Publication ceased in 2013.
1999: Dec-Jan
2000: Feb-Mar Apr May Jun Jul-Aug Sep Oct Nov Dec-Jan
2001: Feb Mar Apr May Jun Jul-Aug Sep Oct Nov Dec-Jan
2002: Feb-Mar Apr May Jun Jul-Aug Sep Oct Nov Dec
2003: Jan Feb Mar Apr May Jun Jul Aug Sep Oct Nov Dec
2004: Jan Feb Mar Apr May Jun Jul Aug Sep Oct Nov Dec
2005: Jan Feb Mar Apr May Jun Jul Aug Sep Oct Nov Dec
2006: Jan Feb Mar Apr May Jun Jul Aug Sep Oct Nov Dec
2007: Jan Feb Mar Apr May Jun Jul Aug Sep Oct Nov Dec
2008: Jan Feb Mar Apr May Jun Jul Aug Sep Oct Nov Dec
2009: Jan Feb Mar Apr May Jun Jul Aug-Sep Oct Nov Dec-Jan
2010: Feb Mar Apr May Jun-Jul Sep Oct Nov-Dec
2011: Mar Apr May Jul Aug-Sep Oct Dec-Jan
2012: Apr Jun Jul Aug Sep-Oct Nov Dec
2013: Feb Apr
---

Designlife, formerly called Design Influence and College of Design News, is the magazine for the NC State University College of Design, formerly called the School of Design:
2022: Spring
2021: Spring
2020: Spring
2019: Spring
2017: Fall
2016: Fall
2015: Fall
2014: Fall Winter
2013: Spring
2012: Spring/Summer
2011: Fall
2009: Spring Fall
2008: Spring Fall
2007: Spring Fall
2006: Spring Fall
2005: Spring Fall
2004: Spring Fall
2003: Spring Fall
2002: Spring Fall
2001: Spring Fall
1999: Summer
1998: Summer Winter
1995: Spring/Summer
1994: Winter
---

The NCSU Student Publication of the School of Design was established to honor the memory of Matthew Nowicki, the first head of the architecture program under Henry Kamphoefner at NC State University's School of Design. The publications quickly grew to encompass all of the school's design disciplines, not just architecture. Between 1950 and 1985, there were 58 issues.
Volume 1: Issue 2 (1951) Issue 3 (Fall 1952)
Volume 2: Issue 1 (1952) Issue 2 (Winter 1952) Issue 3 (Spring 1952)
Volume 3: Issue 2 (Winter 1953) Issue 3 (Spring 1953)
Volume 4: Issue 1 (Fall 1953) Issue 2 (Winter 1954) Issue 3 (October 1954)
Volume 5: Issue 1 (1955) Issue 2 (Spring 1955) Issue 3 (Spring 1956)
Volume 6: Issue 1 (1956) Issue 2 (1956) Issue 3 (May 1957)
Volume 7: Issue 1 (June 1957) Issue 2 (July 1957) Issue 3 (Winter 1957)
Volume 8: Issue 1 (Spring 1958) Issue 2 (Summer 1958) Issue 3 (January 1959)
Volume 9: Issue 1 (June 1959) Issue 2 (1960)
Volume 10: Issue 1 (1960) Issue 2 (Spring 1961)
Volume 11: Issue 1 (1962) Issue 2 (Winter 1962-1963)
Volume 12: Issue 1 (1963) Issue 2 (Winter 1963-1964)
Volume 13: Issue 1 (Spring 1963) Issue 2 (1963)
Volume 14: Issue 1 (1964) Issue 2 (1964) Issue 3 (1964) Issue 4 (1964) Issue 5 (1965)
Volume 15: Issue 2
Volume 17: Issue 1 (Winter 1967) Issue 2 (1970)
Volume 18: Response to Environment (1969)
Volume 19: Issue 1 (1970) Issue 2 (1970)
Volume 20: Issue 2 (1971)
Volume 21: Issue 1 (1972) Issue 2 (1972)
Volume 23: Designing the Method (1974) Addendum
Volume 25: Projections (1977)
Volume 27: Great Models (1978)
Volume 28: An Analysis of Precedent (1979)
Volume 29: Urban Design in Action (1985)
Volume 30: Continuum (2003)
Volume 31: Relevance (Fall 2004)
Volume 32: New Futurism (2007)
Index (1951-1971)
---
The Knock Knock: North Carolina's Most Unusual Houses series was a collaborative effort between the News and Observer and NCModernst to spotlight North Carolina Modernist residential architecture. Knock Knock first ran in the Durham Herald-Sun. Coordinated by Kim Weiss.
2013: Jan Feb Mar Apr May ---- Jul Aug Sep Oct Nov Dec
2014: Jan Feb Mar Apr ---- Jun Jul ---- ---- Oct ---- Dec
2015: ---- Feb Mar Apr ---- Jun
---

The Home of the Month series was a collaborative effort between the News and Observer (Raleigh NC) and the NC State University's College of Design's Home Environments Design Initiative administered by Georgia Bizios. The series ended in December 2010. No issues Dec 2008, Dec 2009, Jul 2010, or Nov 2010.

2006: Jan Feb Mar Apr May Jun Jul Aug Sep Oct Nov Dec
2007: Jan Feb Mar Apr May Jun Jul Aug Sep Oct Nov Dec
2008: Jan Feb Mar Apr May Jun Jul Aug Sep Oct Nov ----
2009: Jan Feb Mar Apr May Jun Jul Aug Sep Oct Nov ----
2010: Jan Feb Mar Apr May Jun ---- Aug Sep Oct ---- Dec