PIONEERING WOMEN ARCHITECTS IN NORTH CAROLINA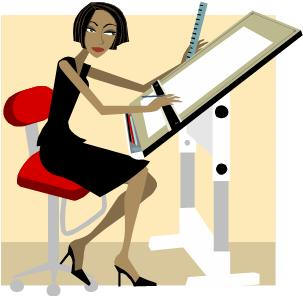 Today there are many women in North Carolina architecture, but from the 1940s through 1970, it was another story. The design schools and the industry were heavily dominated by men who typically did not want women in roles other than wives and secretaries. It was Mad Men for real. With support from dedicated readers, NCSU College of Design, and AIANC, NCModernist researched NC women architects active before 1970.
Nationally, according to Professor Gail McMillan, "In 1870 the United States census listed only one woman among more than 2,000 architects. Only 101 architects were from the South and only five were Virginians, the fewest of the southern states. Potential professionals were discouraged in a variety of overt ways such as in the 1876 American Architect and Building News that "The planning of houses… is not architecture at all…"
"In 1886 the American Institute of Architects (AIA) inducted its first female member, Louise Bethune. The 1890 census was the first to record women in the building trades, but less than 2% of the architects, designers, and draftspeople counted were women. According to historian Charlotte V. Brown, there were only 7 women out of 325 architects in North Carolina in 1950. By 1980, there were 68 women among North Carolina's 1909 architects. National AIA Survey of 2000/2002 revealed female membership at 13%, though 37% of design students were women. Not that attitudes had shifted tremendously. Even FAIAs such as Pietro Belluchi said, "I cannot, in whole conscience, recommend architecture as a profession for girls, the obstacles are so great."
Help us locate early NC design student Christina Chen Wei (1968). Email.
Who was the first woman to graduate in architecture from the NCSU School of Design? Lib Lee. #2 was Jean Hookanson. #3 was Dott Abernethy.
Who was the first woman to practice architecture, licensed or unlicensed? Harriet Irwin.
Who was the first woman to be licensed as an architect by the State of North Carolina? Georgina Pope Yeatman.
Who was the first woman to get FAIA status in North Carolina? Elizabeth (Lib) Lee. The second was Norma D. Burns.
Additional resources: International Archive for Women in Architecture, Association for Women in Architecture
---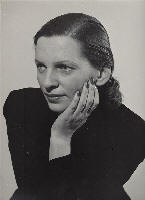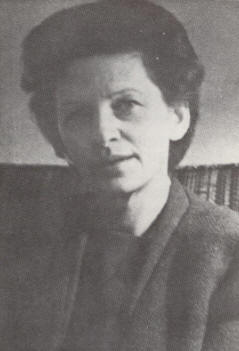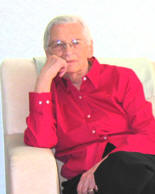 STANISLAWA SANDECKA (SIASIA) NOWICKI (1912-2018)
Stanislawa Sandecka (Siasia) Nowicki was born in Pultusk, Poland. She earned a Masters from Warsaw Polytechnic in 1938 and worked in Paris with Corbusier through a French Government scholarship, including the Polish Pavilion for the 1937 International Exhibition that won her a Gold Medal for Graphics. In 1938, she married architect Maciej (Matthew) Nowicki and they moved to the US in 1946 where he was Chair of the School of Architecture at the newly formed NC State University School of Design. Siasia Nowicki taught the first year architecture studio. They had two sons, Paul and Peter.
NC State Univerisity School of Design Dean Henry Kamphoefner said, "I recognized the quality of her design capability and asked her if she would agree to teach. In that first fall of 1948, she agreed with a very positive hesitation to teach half time. She developed a very sensitive and innovative foundation course for beginning design students and immediate became one of the school's most respected teachers ... she is a gifted designer and architect and a superb teacher."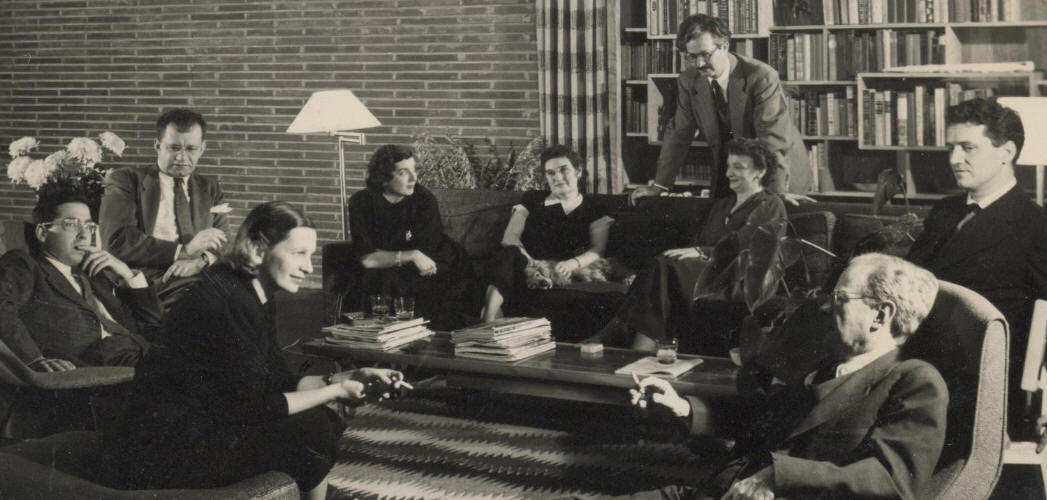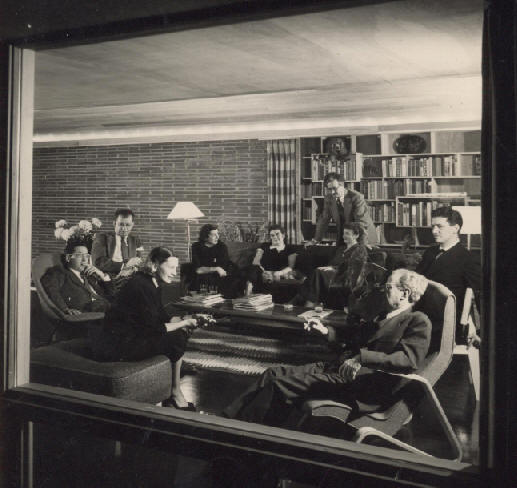 This photo is from 1951, taken through the window in Henry Kamphoefner's house on Granville Drive in Raleigh NC by Hungarian photographer André Kertész. Includes from left to right: NCSU Faculty Cecil Elliott, Dean Joseph Hudnut of the Harvard School of Architecture, Siasia Nowicki, House & Garden Architectural Editor Katherine Morrow Ford, unknown, Henry Kamphoefner, NCSU Faculty Margaret Fitzgibbon, New York architect Abraham (Abe) Geller, and NCSU Faculty Jim Fitzgibbon.
About a year after her husband's 1950 death in a plane crash near Cairo, Egypt, Siasia Nowicki began teaching architecture at the University of Pennsylvania. She left to teach at the University of Southern California in 1962 but returned to Penn a year later where she became the first female full Professor of Architecture in the country. She continued to teach at Penn until retirement as Professor Emeritus in 1977. She received a national AIA medal in 1978. Listen to the Charles Kahn interview with Nowicki from 1976:
Part 1 * Part 2
Sources include: IAWA, NC Architect, Paul Nowicki, Charles Kahn.
---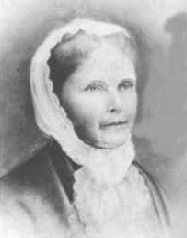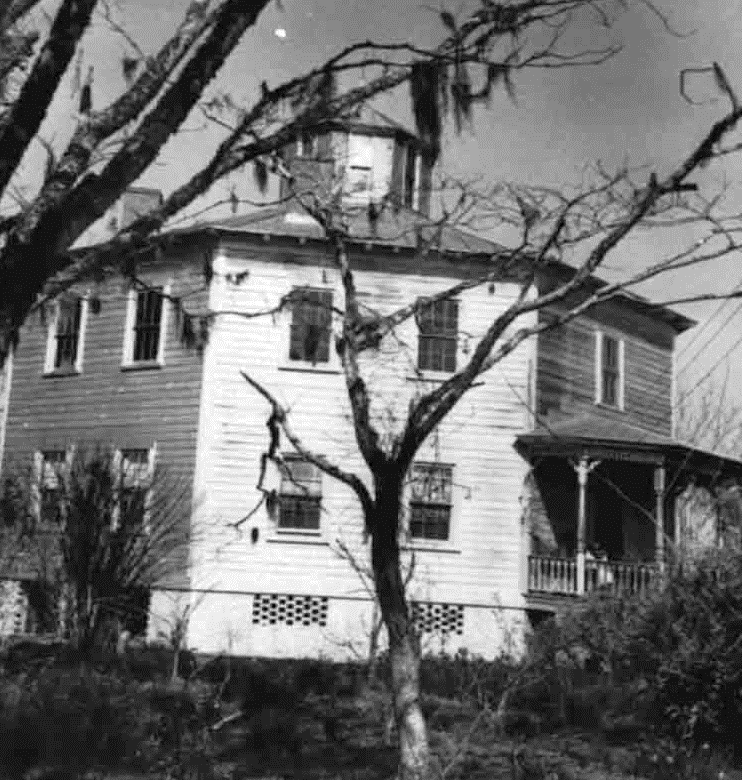 HARRIET ABIGAIL MORRISON IRWIN
Harriet Irwin was born in 1828 in Mecklenburg County NC. Her education included home schooling by her father, the Reverend Robert Hall Morrison, who was the first president of Davidson College. Later, she attended the Institute for Female Education in Salem NC (now Salem College). After graduation and some traveling in Europe, she married James P. Irwin in Alabama and moved to Charlotte. Irwin was a mother of nine. Although Irwin never received any formal architectural education, she studied on her own and redesigned her house after the Civil War. She came up with the idea of a hexagonal house -- where space was used more efficiently. It eliminated the problem of sharp corners that are difficult to dust and clean.
In 1869, Irwin became the first woman in the US to patent an architectural innovation. She published a novel, The Hermit of Petraea, and is buried in Elmwood Cemetery in Charlotte but not under a hexagonal-shaped tombstone as is widely written. Her hexagonal house stood at 912 West Fifth Street in Charlotte, now destroyed. Irwin designed two more houses in Charlotte, also destroyed. Source: Women In Architecture.
---

NORMA N. BONNIWELL KING (1877-1961)
King is among the very few NC women in the 19th century to be identified as an architect. She was the daughter of George C. Bonniwell, a manufacturer, builder, and architect who trained three of his children in his business--Norma, Josephine, and James Gaither. Norma liked design from a remarkably young age. Although she evidently worked with her father in Bonniwell and Daughter, Norma had her own identity as an "architect" and had clients in several towns in the western Piedmont and foothills. The first such reference appears in the March 19, 1892, Manufacturer's Record, which reported that "Miss Norma Bonniwell has prepared plans for the erection of $25,000 building at Lenoir College" in Hickory. In 1893 she designed an elaborate Queen Anne style residence in North Wilkesboro, the Thomas B. Finley House, for which the client's family recalls signed plans.
A few years later, The Landmark in Statesville noted on February 23, 1897, "Miss Norma Bonniwell, an architect of Hickory, was in town last week looking after the matter of drawing plans for residences for Messrs. R. L. Poston, C. W. Boshamer and W. A. Thomas. She is now preparing plans for Mr. Poston's house, which is to be built on Mulberry street, next Mr. Geo. H. Brown's." A few of these houses have been identified. The W. A. Thomas House, located at 302 West End Avenue in Statesville, is one of the most distinctive Queen Anne-style houses in that city. A Poston house (no longer standing) of Gothic Revival style was located at 123 S. Mulberry Street in Statesville. She may also have done other work in the Hickory area. Norma Bonniwell and her sister Josephine evidently moved to Raleigh about 1899, as did their father, George. They were both listed in 1900 as boarders living at the White residence in Raleigh, both working in an "architect office."
The architecture firm of Pearson and Ashe hired Bonniwell as a draftsman in 1899, and it is likely that Josephine worked at the firm with her sister. On November 20, 1901, Norma Bonniwell married William Peele King, and they settled in Windsor NC. She did not return to her architectural practice.
Sources: Authors: William B. Bushong and Angela Clifton. Contributor: Laura A. W. Phillips. Updated by Catherine W. Bishir as found at NC Architects and Builders.
---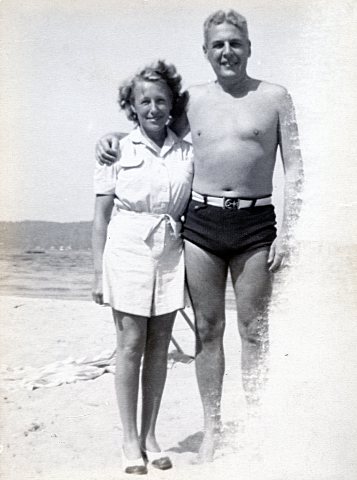 IDA BROWN ADELBERG WEBSTER, AIA (1899-1983)

Webster was born in Rochester NY to Abraham and Nora Adelberg. She graduated with a BA from Adelphi College in 1921 and a BA from MIT in 1923. She worked for Evans Moore & Woodbridge from 1930 to 1943, becoming a parther, and in 1948 joined with Saul Edelbaum to form Edelbaum and Webster. The firm did many residences for wealthy Jewish merchant families in the south. The firm became Weiss Whelan Edelbaum Webster in 1969. With Edelbaum, Webster designed many public housing projects in New York.
She is given solo credit for a house at 11011 Baronet Road, Owings Mills MD, although it is highly likely she was the prime designer for many of the firm's projects. She married a Wall Street broker, Morton S. Webster (photo at left), and had two children, Richard A. Webster and Katherine Webster Aibel, both now deceased.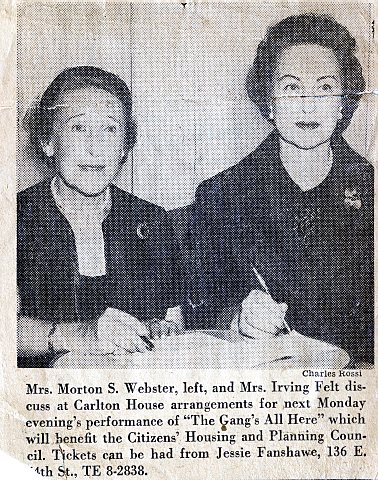 ---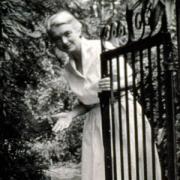 ELIZABETH LAWRENCE (1904-1985)
Born in 1904, Lawrence graduated from Barnard College in 1926. She traveled to Europe before returning to her family home in Raleigh and in 1932 became the first woman to graduate with a landscape architecture degree from North Carolina State University. Lawrence became active in the state garden club movement and was a popular lecturer and garden designer. She ran a small design practice that focused on residential gardens, city streets, and parks. Her projects included the Nolle Medical Clinic in Charlotte, the Country Doctors' Museum in Bailey, and Historic Hope Plantation near Windsor. In the early 1930s, Lawrence became friends with Ann Preston Bridgers, who encouraged her to publish garden articles in popular magazines including House & Garden, American Home, and Southern Home and Garden. Lawrence published her book, A Southern Garden: A Handbook for the Middle South, in 1942. In 1957, Lawrence began writing a Sunday garden column for the Charlotte Observer. She urged readers to grow a variety of plants and to stay true to their own aesthetic. Lawrence continued to write and edit on a variety of garden design topics until her death.
Source: The Cultural Landscape Foundation
---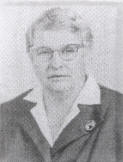 GEORGINA POPE YEATMAN (1902-1982)
Born in 1902 in New York, Georgina Yeatman came from an English family who immigrated to America. Her father Pope Yeatman, a successful geologist for the Guggenheims, was unusually supportive of her independence and professional goals. For example, Yeatman wanted to be an airplane pilot. She learned to fly in Philadelphia and by 1921, her parents built her a landing strip at their farm in Jaffrey NH. Yeatman attended the University of Pennsylvania, obtaining an AB degree in 1922 at just 20 years old. There she played field hockey and basketball and founded the Women's Athletic Association. She continued on to pursue a BA degree and by 1924, she was the first woman to complete coursework in architecture. She did not graduate, however. The University of Pennsylvania refused to issue an architecture degree to a woman. Undaunted, Yeatman enrolled at MIT, which had no problem with gender. There she earned a BS in Architecture in 1925.
In 1928, she worked for Bissell and Sinkler and was the the first woman to practice architecture in Philadelphia. When that firm struggled financially, they asked her to take over as President. She joined the AIA in 1930. From 1936-1940 she was the City of Philadelphia's first woman Director of Architecture. In 1937, feeling guilty, the University of Pennsylvania finally awarded her the degree she richly deserved. Nothing held her back. She travelled widely. According to her daughters Barbara and Mel, she also travelled to Panama, India, Egypt, and Africa. While flying over North Carolina, she admired the land north of Beaufort and starting in 1936 began accumulating property. She began with an old estate purchased from the University of Chicago. Yeatman made the former Metcalf hunting club house into her home and added two wings that she personally designed. It was originally located by the South River and Eastman's Creek. She built a dirt airstrip and hangar on two hay fields near the house. During WWII, to protect her planes from possible German takeover, she stored them inland at Mount Olive NC. She stopped flying in the 1940's.
By 1954, she sold the family farm in Jaffrey NH and moved their entire Guernsey dairy operations to Beaufort, eventually controlling over 45000 acres she called Open Grounds Farm. To avoid hurricanes and flooding, she moved the house five miles inland in the early 1960s to Yeatman Lane near Merrimon Road. According to her daughter Mel, the house was still there in 2009 but was long ago abandoned. According to Ward King, who grew up in Open Grounds, it is as of 2010 in poor condition. Because of the intense heat in eastern NC, Yeatman also owned a house in Asheville at 353 Midland Drive. She owned a house in Beaufort in Hancock Park on Live Oak Street as well, from which she had a phone. The farm had its own water and electricity but no phone or permanent utilities until the mid 1950's. She was the first woman to be registered as an architect in North Carolina. Beyond what was on her farm, she did not design any buildings in North Carolina.
By 1974, she was CEO of one of NC's largest farm operations. That year she sold Open Grounds, except for a few hundred acres including her house, to the Ferruzzi Group of Italy. The Italians grew the property to be the largest farm east of the Mississippi and built a second airstrip near the house in the late 1970's. This shows up on Google Maps just south of Yeatman Road.
Yeatman was a major donor to NCSU and East Carolina University. According to her niece, Georgene Yeatman Taylor, she never married but in her 40's she adopted two girls, Grace (now known by her birth name as Barbara) and Mildred (who later changed her name to Mel). They called her Nini. Their nanny was Mary Brimmer. Her business partner was Mildred Mulford (who died around 1980), whom she met in an architect's office in Philadelphia. Her close friend was Tom Wright, NC Episcopal Bishop. Grace Wilson, Mulford's sister, lived with them for a time. According to Ward King, Yeatman could do anything. "She was an excellent surgeon, cutting a fish hook out of my finger. It hurt but she fixed it. She hunted and fished and shot ducks with us all the time." Sources include: Open Grounds Then and Now by Ruth P. Barbour, daughter Barbara Jean Yeatman, daughter Mel Yeatman, Ward King, nanny Mary Brimmer.
---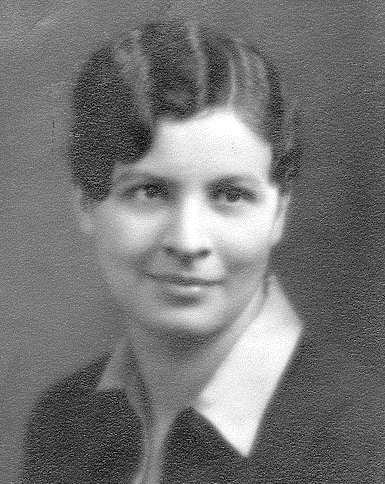 LOUISE HALL, AIA (1905-1990)
Louise Hall was born in Cambridge MA in 1905. She graduated from Cambridge High and Latin School in 1923. She earned a BA from Wellesley in 1927, a BS from MIT in 1930, a Brevet d'Art from the University of Paris in 1931, and a Ph.D. from Harvard (granted by Radcliffe) in 1954. She was a Professor of Art and Architecture at Duke University almost continuously from 1931 until her retirement in 1975. During WWII she worked for the US Coast and Geodetic Survey, among other wartime organizations. Hall was responsible for the establishment of the curriculum in Art, including the development of special collections and planning for a museum. In 1950, she was nominated for honorary membership in the AIA by Henry Kamphoefner. She was Duke's representative at the Winchester, England, archaeological excavations from 1964-1971. She was a long-time member and archivist for the NC AIA and mentored many architects and scholars.
---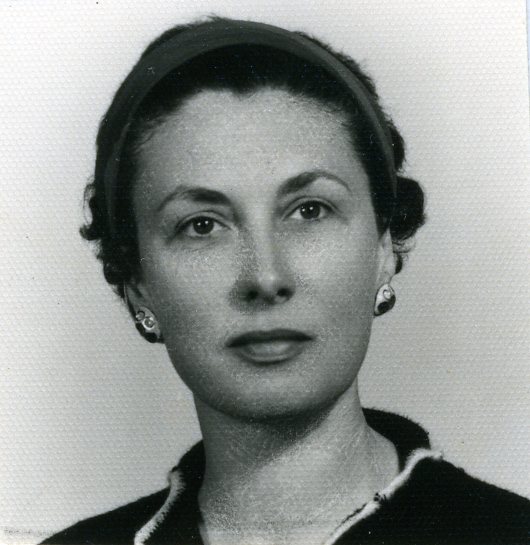 JANE DOW BROMBERG (1913-2008)
A talented young artist, Dow attended both the Detroit Institute of Arts and Crafts and the Detroit School of Arts on scholarships. Soon she moved to New York to study at the Art Students League. She was given a scholarship to attend the Colorado Springs Fine Arts Center in 1940. There, Jane met Manuel Bromberg, already beginning to make a name in the art world. The couple married in Woodstock NY, in December 1941. Manuel Bromberg served during WWII as Official War Artist, US Army, European Theater. After the war, he received a Guggenheim Fellowship in Creative Painting. He then taught Painting & Drawing for a few years at Salem College in Winston-Salem NC. In 1949, Manuel Bromberg was hired as Professor of Painting/Drawing/Design and Jane Bromberg was hired as an Instructor of Drawing by Henry Kamphoefner at the NCSU School of Design. While living in Raleigh on Runnymede Road (George Matsumoto was a neighbor) during the early 1950's, Jane Bromberg gave her energies to the emerging civil right movement and the couple (with their two daughters) were members of the United Church of Christ, the first integrated congregation in North Carolina.
The Bromberg family left North Carolina and moved to Europe, living in Majorca, Paris and Rome. When they returned to Woodstock NY in 1956, Jane's focus shifted from her own art to becoming an important part of the Woodstock political community. Jane was co-founder and President of the League of Women's Voters in Woodstock from 1958-1960. She was also Chairman of the United Nations Study during those years 1960 and 1962-1968. Among her other accomplishments during the 1960s, she was a member of the Experiment for International Living; co-founder and director of the Ulster County Association for the United Nations; co-founder and chairman of the American Field Service International Scholarship Program of Onteora Schools; a member of the Faculty Wives for Foreign Students at SUNY New Paltz. Throughout the 1980s, Jane was an active member of the Woodstock Historical Society and was a founding sponsor of the Eleanor Roosevelt Center at Val-Kill, in Hyde Park NY.
---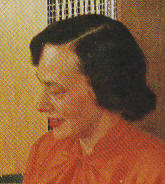 MARGARET KING (PEG) HUNTER, AIA (1919-1997)
Peg Hunter received a BA in Botany at Wheaton College and was a member of the first class of female architects at the Harvard School of Design in 1942. She is the author of Your Own Kitchen and Garden Survival Book with Virginia W. Williams and The Indoor Garden with her husband, architect Edgar Hunter. The Hunters practiced in Hanover NH from 1945-1966, both teaching at Dartmouth and designing several buildings on the campus. They designed about a dozen Modernist houses on Pill Hill, named because so many doctors lived there. The Hunters were featured in the editions of the 1950, 1953, and 1956 Architectural Record. In 1966 they relocated to Raleigh as EH and MK Hunter AIA, selling the firm in NH to Roy Banwell. Peg was the third woman to be registered as an architect in North Carolina. Their Raleigh house, no longer standing, was one of their best works. See her profile.
---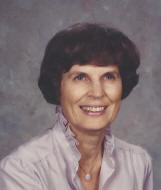 PATRICIA WASHBURN (PAT) JUBY (1920-2011)
Juby was born in Waterville KS and attended Tampa University. While in Florida, she was inspired by
Rufus Nims
and the Sarasota style of Modernist houses championed by
Paul Rudolph
and others.
She moved to Raleigh with husband Richard in 1956. She was the first woman realtor in Raleigh and recalled, "people didn't take to that too well at first." She remained in real estate for nearly 60 years as head of her own firm, Pat Juby, Inc. With good friend T. R. (Spike) Spinella, she designed and built modern houses all around Raleigh. Juby achieved more firsts: the first woman developer in Raleigh, the first female Modernist design-build firm in Raleigh; the first woman on the Raleigh Board of Realtors.
See her houses
here
.
---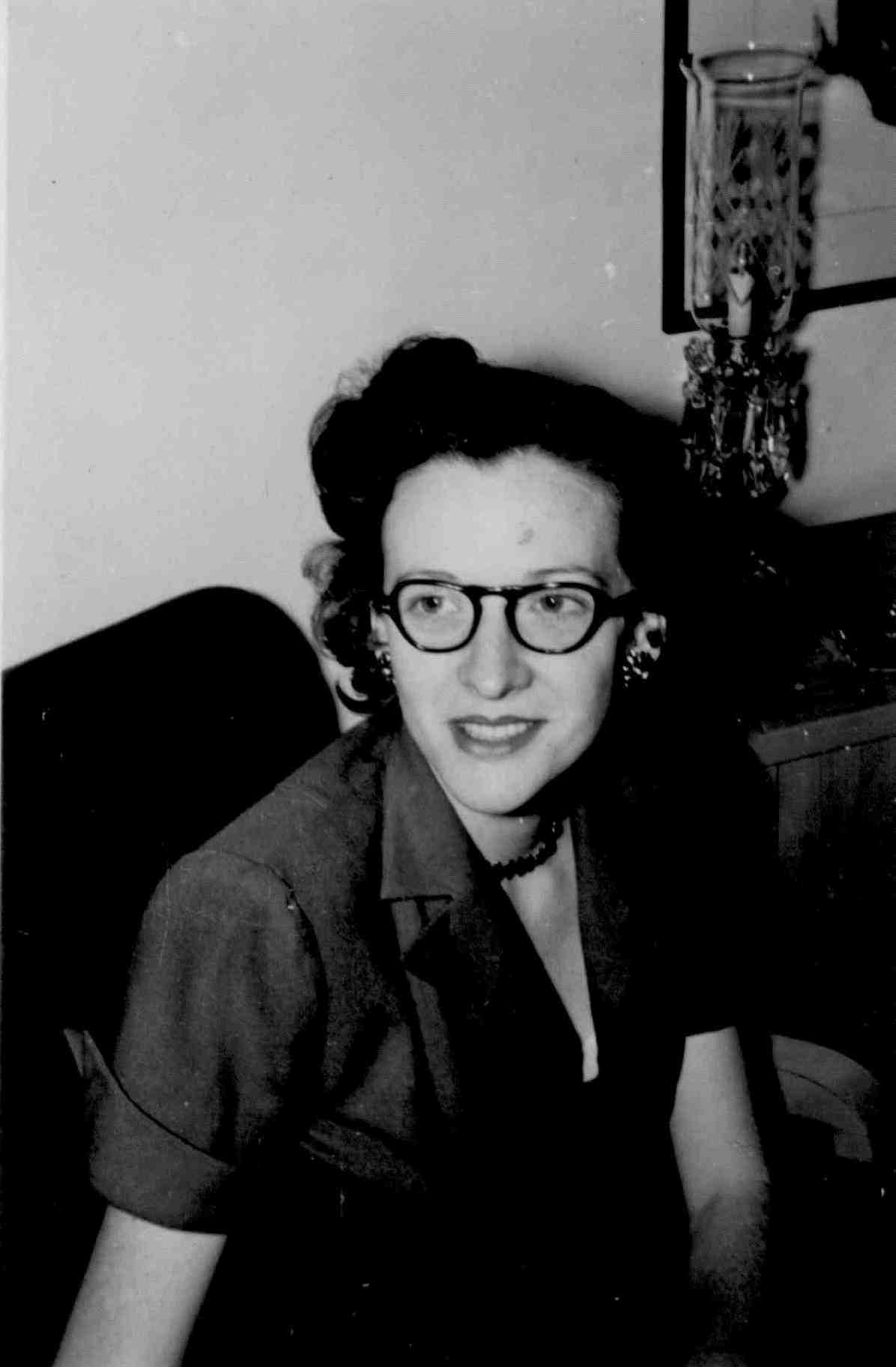 ANNE BICKETT PARKER STEVENS (1921-2007)
Stevens was born in Marshville NC and grew up in Albemarle NC. She wanted to study architecture, but her mother was against it. She attended UNC-G studying math and art. Columbia was not accepting women at the time, so she attended Syracuse University and when Columbia changed its mind graduated with a BA in Architecture. Sometime during WWII, she worked for the Army for a year and helped design Camp Davis in Holly Ridge NC.
She married Jack E. Stevens in 1945. They lived in Charlotte then moved to Pittsburgh PA, Jack's home. There she worked for a Pittsburgh architecture firm. In the mid-1950's, they started Jack Stevens Builders as a design/build firm. She was the designer. Jack was the builder. They had three daughters, now Susan Mikalaskis, Barbara Harrison, and Martha Brown. In 1958, they bought property in Topsail Beach NC and kept it as a family vacation home for almost 50 years. Wanting to return to NC full time, they moved back in 1968, settling in Burlington briefly, building a few houses there. Then they moved to Chapel Hill.
Together as Stevens Industries Inc. they developed several houses. By 1974, they moved to Charlotte and built a few homes there. By 1980, they bought a condo in Pinehurst, and started building houses there, including one for themselves. Jack died in 1981, and Anne moved to Topsail Beach full time around 1983. There, according to client Sterling Bryson, she designed a dozen houses. She left Topsail Beach around 2001 to be with one of her daughters, Barbara, in Missouri. She did many large acrylic abstract paintings during her career.
According to client Mary Whittier, she "knew how to budget, create lists of all construction detail, and mastermind the men who did not like her watching them and telling them what to do and often how to do it." She was supremely organized and known for her lists; the family joked about it and even gave her legal pads for Christmas. She took great pride in becoming a licensed builder after Jack died. She often said she was the only female licensed builder in North Carolina.
See her houses
here
.
---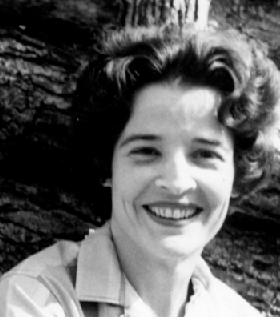 HARRIET M. GORDON (1927-2022)
Gordon was born in Goldsboro NC and ended up in Raleigh by the sixth grade. She graduated from Broughton High School and attended St. Mary's for a year then attended UNC-Greensboro. She married in early 1950's but her husband tragically died in a 1958 plane crash. She moved back to North Carolina -- with four young sons -- and settled in Chapel Hill, in her words, "the finest place in the state." With drive and determination uncommon for women at the time, and with no formal training in architecture or construction, Gordon designed herself a house in Chapel Hill on Woodhaven Drive. Dick Tripp was the builder. That worked so well she decided to design and develop many more houses, most of them in the Modernist style. Eston Rives did most of the construction.
With support from a banking friend at Wachovia, she took the Lake Forest area by storm, buying lots from fellow developers Peg and Patsy Owens among others. With striking attention to detail, she supervised everything and insured that important finishings like doors and cabinets were built from scratch. She would ultimately built around 15 in the area, creating memorable homes people still treasure. Gordon left Chapel Hill in 1972 for Tiburon CA and started working in administration for an architectural landscape firm. Later on, she got a real estate license and started buying houses and remodeling them. From the 1980's until retirement she worked for her son in commercial real estate. She lives in Mill Valley CA. See her houses here.
---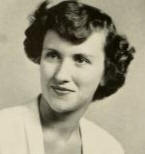 ELIZABETH (LIB) BOBBITT LEE, FAIA (1928-2010)
Elizabeth Bobbitt Lee, known as Lib, was a widely well-known pioneer in North Carolina architecture. Born in Lumberton, and exceptionally good at math, she attended Salem College then became the first woman to graduate from Henry Kamphoefner's newly-formed NCSU School of Design in 1952. She was the second woman to be licensed from the North Carolina Board of Architecture and one of the first women to actively practice architecture in North Carolina. See her profile here.
---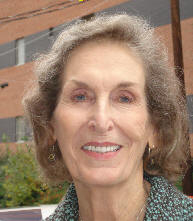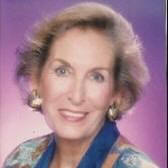 JEAN JENKINS MIDDLETON (1930-2017)
Jean Middleton was born in Goldsboro then moved to Richmond VA, attending Thomas Jefferson HS. After two years at Mary Washington College in Fredericksburg, she moved to New York City for art school and a career in modeling. "It was right on Broadway, two doors down from the jazz club Birdland, which I loved. I lived there for two years. And it was very safe in those days. I used to babysit for people way up by Columbia University and come home late at night on the subway with no worries. Isn't that amazing?" When she later got married, she "forgot about her art career and her modeling career. Back then, when people got married, you became a wife. That was your job."
Middleton and her husband Harry moved to Richmond VA, Hampton VA, then Durham when he became production manager for WTVD. When they divorced in the early 1960's, Middleton wanted to make a living with a pencil in her hand, so she enrolled at Durham Tech in drafting. Just short of a degree, she was hired by City Planning (CPAA) under Don Stewart and Bob Anderson in Chapel Hill until about 1973. "The male architects who brought guests into the office frequently would ask me to make them coffee -- while I was at my drafting desk. Out on the jobsite, the men treated me badly at first. They would go out of their way to curse, urinate in my general vicinity, and argue when I pointed out their mistakes, probably trying to prove that women had no business on the job site. But we both learned to respect each other-- and I learned a new, very colorful vocabulary." One of the reasons Middleton left CPAA was when she learned a man who barely worked was being paid more and bonused more than she "because he had a family to support." Middleton had five children.
She interviewed with John Latimer and Max Isley and several other firms, one of which told her "he couldn't allow a woman in the office." Isley offered her a job and there she did the drawings for several significant houses, staying until 1979. The next stage of Middleton's career was as in-house architect and construction manager for Eastowne Office Park in Chapel Hill, which grew from one building to many in the early 1980's. When the project was sold, she found similar work in 1983 overseeing new stores for The Record Bar, a well known North Carolina music store which went national. "I had to lie about my age because everyone there was so young! It was a wild time." While there, she was part of the infamous corporate firewalk retreat in September 1985. A young Tony Robbins had 300 Record Bar employees walk across coals to prove their focus and commitment. Not surprisingly, 25% received burns. Her last position before retirement was as designer and construction manager for Alston Technical Park, home of Organon Teknika, American Social Health Association, and other R&D corporations. She retired in 1996 and volunteered with North Carolina Rail Trails for many years, culminating in a special award in late 2009.
---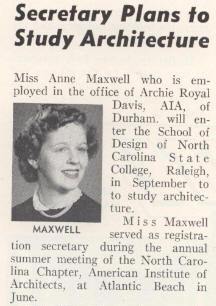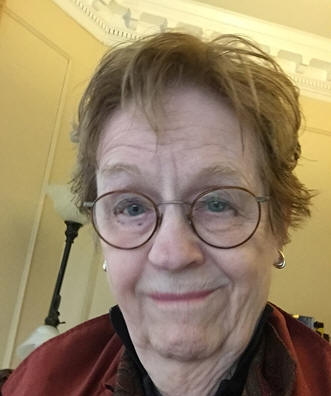 ANNE ELIZABETH MAXWELL SEIDEN (1936-)
She grew up in Durham, where her father was a professot at Duke. She did indeed enter NCSU's School of Design in 1954 for two years, winning the top freshman design award. She was really interested in how spaces affected people. A visiting photography professor, Sam, encouraged her to study abroad, and she attended the Architectural Association in London, which she did for one term. Upon return to the US she attended Duke for a year. She became more interested in the psychology of people than the structures. She attended and graduated from the University of Chicago Medical School in 1964. She did an internship in San Francisco General Hospital. Since then, Seiden became an esteemed psychiatrist with many honors. She lives in Chicago.
---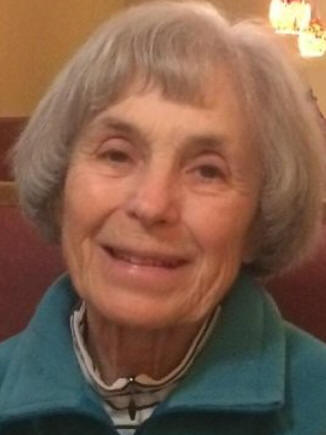 ANNE JEANETTE LESTER (1932-2021)
Lester grew up in a Danish family in Brooklyn NY. She grew a love of design because on weekends, her father would take her to watch the Bronx-Whitestone bridge being built. The family moved to Rome NY and she attended high school in Geneva NY, followed by college at Cornell University. At Cornell, "they locked us up at night, but if you took an art class you could get out, so we all became devoted to art." The architecture department was next door, giving easy access to her interests. While at Cornell, she met a young medical student. They became engaged, and eventually married. She followed him to Brooklyn College, New York, and Chicago. She attended Roosevelt College and Northwestern at night -- while working in the ad agency Foote Cone and Belding during the day. When the marriage ended, she transferred to the agency's NY office and attended Columbia University which only recently began to admit females. There were only three at the time. There she met and married her second husband Bill. A native of Greensboro, he'd been an English major at UNC and had served in the US Air Force. They both transferred to the NCSU School of Design where "I was treated very kindly." She interned in Philadelphia for the parks service as well as for a Raleigh firm she doesn't recall. She received her Masters of Architecture from the University of Virginia.
She and Bill did the grand tour of Europe, "spending all our money. We were part of the hippie movement in NYC and we were all very close and formed a lifelong bond. We were an odd little commune because we suited up in mornings to Madison Avenue then came back to our flat in the evenings." She worked for Philip Johnson for a few years then moved to Oak Ridge in Tennessee. There was a new school of architecture starting at the University of Tennessee in Knoxville. She inquired about doing seminars and ended up being an architectural historian. That was the beginning of a lifelong teaching career. She was the first female faculty member to be hired and the first to achieve full professor. "It was lots of fun, and the only thing I could think of doing is teaching the history course backwards. I started with Modern and worked back to Mesopotamia." She taught for 27 years. "There was always the glass ceiling. Women were not paid as much as men. I could get promotions but not the fair increases in salary. By the time I became a full professor, I got only into the lower range of what full professors were paid." By the time she left, there were about 20% women in the student body. She retired in 1996 and moved to Sunset Beach NC in 2000.
---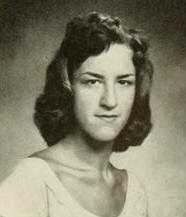 ZIGRIDA (ZIGGIE) RITA SMITH (1937-2010)
Smith grew up in Latvia. Her family came to the US at the end of WWII to Bahama NC and eventually moved to Raleigh -- where she graduated from high school at Broughton. She started at Meredith College in music, changed her major several times, attended UNC, then transferred to architecture at NCSU. Dean Henry Kamphoefner was "one of the few men who did not have objections to having women in architecture." She loved dance and theatre and acted in the Raleigh Little Theatre. With a love of math and engineering, Smith graduated from the NCSU School of Design in 1962 and worked for Carter Williams and Macon Smith, doing mostly drafting. But engineering was more her speed. After a year, she shifted to the NC Department of Transportation in highway interchange design and construction, a career which lasted over 30 years. She retired in 1999 and lived in Raleigh.
Ziggie, as she was called by many friends, had a wide range of talents and interests. She was a faithful and devoted member of the Holy Trinity Greek Orthodox Church Choir where she sang soprano. She had a passion for dance and began studying and performing ballet when she was eight years old. She also performed jazz, Greek, Hindu, Hawaiian, flamenco, and competitive ballroom dance. She was a founding member of the North Carolina Repertory Ballet. Ziggie also had a love of theatre and appeared in numerous Raleigh Little Theatre productions including "A Funny Thing Happened on the Way to the Forum" and "The King and I."
---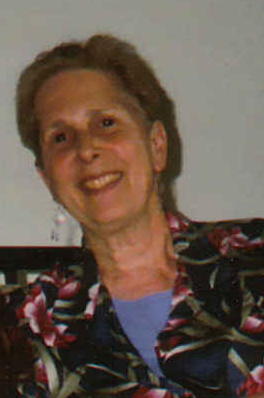 CONSTANCE (CONNIE) GROTTOLA MITCHELL (1939-)
Mitchell grew up in Mount Vernon NY and attended Catholic University in 1956 as an art major. After two years, she transferred into the all-male architecture program at NCSU, graduating in 1963. She spent a year in Europe then came back to work in Washington DC for Cornelius Milstead and then George Murray. She married in 1966. In 1968, with a small daughter, she moved to Asheville to work with architect Ned Whitmire. She worked with Larry Traber for a year, then stopped to study for licensure exams. She took a bus to take those exams in Raleigh in 1971.
After working solo for a few years, she joined Deltec Homes, a manufacturer of pre-fab round, pedestal, and log houses. In 1980, she went back solo designing houses for a few years and joined the AIA. Later she signed on with Bill Moore at Moore Associates which became END6A (now Calloway Johnson Moore West) until her retirement in 2005. There she did a good deal of historic preservation, including the Municipal Building in Asheville and the main building of the NC School for the Deaf in Morganton. An accomplished potter, as of 2011 she lived in Asheville.
---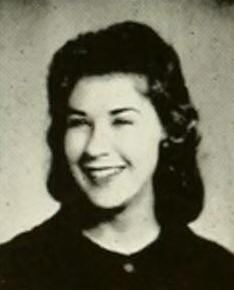 BARBARA RUTH HOYLE (BOBBIE) GUTIERREZ (1939-)
Gutierrez grew up in Cherryville NC to a family of farmers and builders. Although her father was a mathematics teacher, he worked construction in the summers with his brothers and she tagged along. It was that experience that began to feed an interest in design, construction, and the arrangement of spaces. She entered the NCSU School of Design in 1957. There were very few women in her class – she recalls about four or five total. If she worked late at night in studio, women were required to call security escort them home. Since there were no dormitories for women at that time, she lived in an approved boarding house off campus. She noted that being a student of architecture was tough!
Henry Kamphoefner
was Dean and Gutierrez recalls "he was wonderful, yet stern, and often walked around with a scowl on his face. However," she adds, "if you tried to talk with him, he would graciously sit down and talk with you. He was very kind to all students and would often invite them to his home."
One summer at the School of Design library, Kamphoefner gave her the job of taking slides apart, cleaning the glass and putting them back together. Another summer, she worked forOdell Architects in Charlotte. She met her husband, a chemical engineer, while a student at NCSU. After a few years in NJ, they returned to SC and she worked for a landscape architect, went back to USC for a degree in finance and business administration, and created a successful business with husband Carlos in Spartanburg SC.
Two of her biggest inspirations were former NCSU professor George Matsumoto and Frank Lloyd Wright. She designed her own house as well as number of houses for friends in South Carolina. She set up a scholarship with her husband at NCSU.
---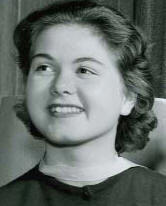 ELIZABETH PARKS BOOKER KNIGHT (1940-)
Booker was born in Clemson SC and attended DW Daniel High School in Clemson SC. In 1962, she became the first woman to graduate from the Architecture school at Clemson. Dean McClure wanted her to go to work writing specifications but she turned it down. Later in life she would realize that was where she belonged, although teaching French is her major passion.
She interned with Louis Asbury in Charlotte from October 1961 to September 1963 then worked for Ferebee & Walters in Charlotte. In 1967, she returned home to Clemson. She worked for several firms in Greenville, then went back to Clemson to study French. In 1973, she married Larry Knight. She got her Masters in French at USC in 1978. In 1985, she went back to work in architecture part time for Stevens and Wilkinson in Columbia SC. She worked on the bathrooms for the SC State Museum, so they called her the 'head' architect. She left that firm around 1987.
Around 1995, she worked for Jackson and Sims writing specs. Around 2005, she worked for the SC Department of Education School Facilities Division. She retired around 2008 and lived as of 2011 in Columbia SC.
---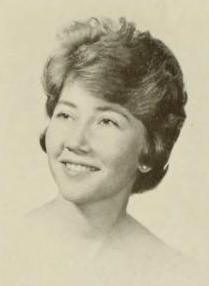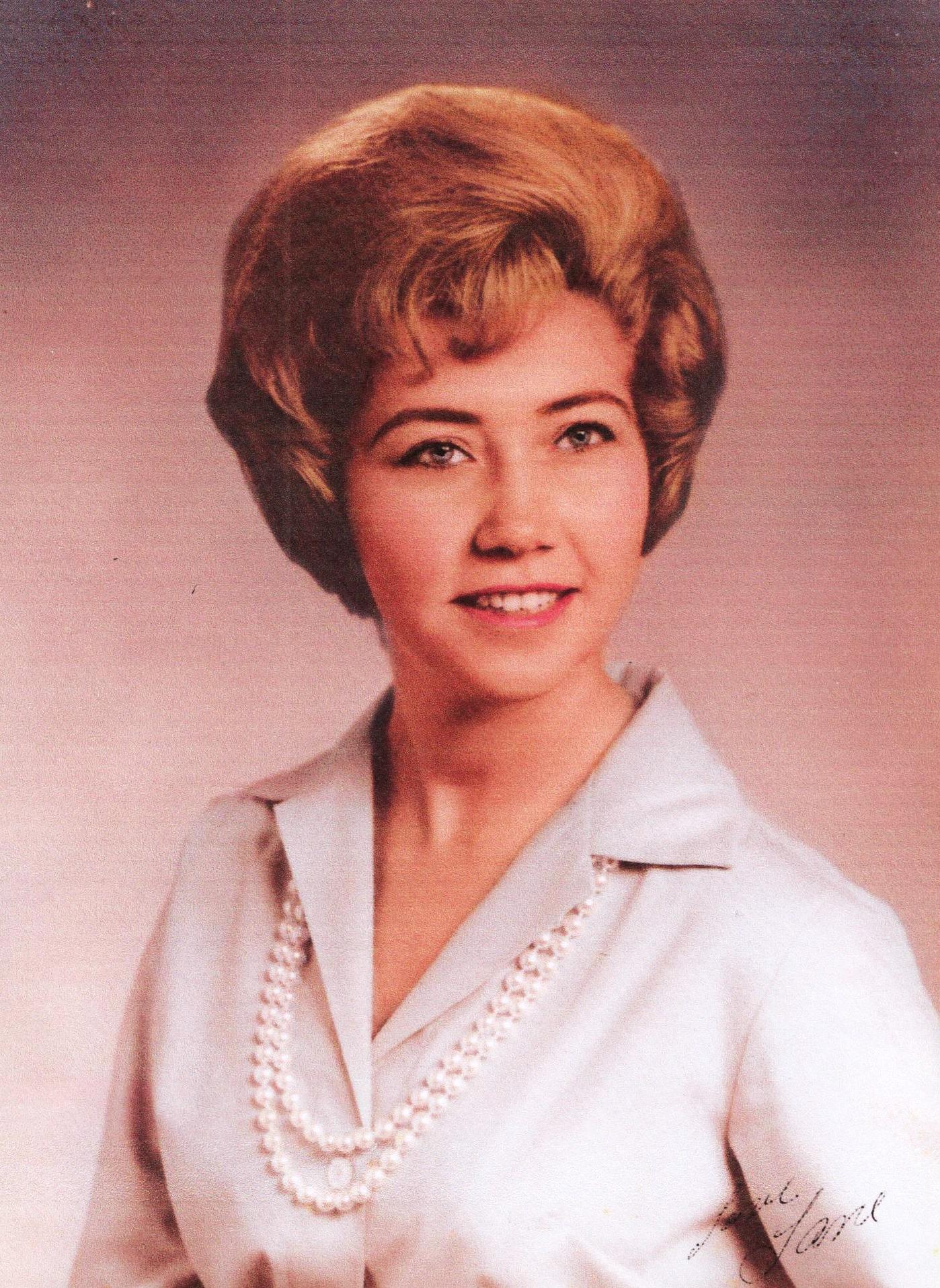 MERRY LANE DAVIS LAUDER (1940-)
Lauder grew up in Rowan County NC, attended China Grove High School, and graduated from Boyden High School in Salisbury. By the age of 12, she was determined to become an architect. "You either went to Yale, MIT, Clemson, or NC State, and I chose NC State in 1958 because it was less expensive. At the time, if your grades were good, you could get in." Her class was about 130 people. Former Governor Jim Hunt was Student Body President at the time.
Lauder recalls that "Dean Henry Kamphoefner brought me into his office and said 'What are you doing here? You are supposed to be home making babies.' " But she persisted. "I was going to make it or die. You just have to try a little harder." Lauder interned with
John Ramsay
in Salisbury during the summers plus internships in Florida and with Dalton/Dalton in LA. "I really wanted to do modern houses, but no one was buying modern and I didn't have enough money to do one myself."
Lauder was featured in National Geographic's profile on the School of Design and in Forbes' profile on
Terry Waugh's
Harrelson Hall. She was a founder of NCSU's first sorority, Sigma Kappa, in 1960. After graduation in 1964, she married in 1965, and worked for Eugene Baugh in Greensboro, Keine and Bradley in Topeka KS, William O. Fulmer in Columbia SC, and McElveen and Don Golightly. By 1975, they moved to Rowan County NC where she worked for the City of Salisbury in historic preservation. She got her NC, SC, VA, and TX licenses and ran her own architecture firm in Statesville NC for 26 years. With three employees, the firm focused on shopping centers and developments. Her favorite project was the G. L. Wilson Office building in Statesville. She retired in 2002 and still longs to design Modernist houses or underground houses.
She insists the architectural profession can't stay isolated in the world of plans. "If architects don't become involved as builders and developers, they have shot themselves in the foot." As of 2011, she lived in Mount Ulla NC in an 1840 plantation house.
---



REYHAN TANSAL LARIMER, AIA (1940-)

Larimer was born in Sivas in Turkey and moved to Istanbul a young child. By 11, she decided to be an architect. She attended the American College for Girls (now Robert College) in Istanbul then graduated with a BA in Math from Sweet Briar College in Virginia in 1962.
Henry Kamphoefner
visited the school and offered her admission to the NCSU School of Design along with a teaching assistantship in the NCSU Math department. She graduated from the NCSU School of Design with a Bachelor of Architecture in 1966. An active writer and editor, she published works of Harwell Hamilton Harris, edited City Form and Intent, and published four books on Kahn, Corbusier, Soleri, and Aalto.
After graduation, she worked for Louis Kahn from 1966 to 1974, where previously she had done summer internships during design school. When Kahn died, she went with David Wisdom and Associates until 1981. After teaching at UVA for a year, she worked for Venturi Scott Brown until 1983. At the University of Pennsylvania, she was the owner's representative in the planning department for 15 years, focusing on restoration work. At Yale University since 2000, Larimer managed new and restoration projects at the university's medical facilities. She retired from Yale in 2020.
---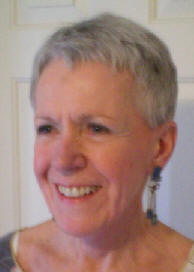 W. JOSEPHINE (JO) KLIER EWING (1941-)
Jo Ewing was born and raised in Raleigh. She started designing houses in 1961, working for Bill Poole, Ed Mogelnickie, then for Howard Perry as a designer. She started her own business in 1970.
In 1996, she "retired" for 4 years to live on a boat with husband Arnold. In 2000, she returned to Raleigh and opened Jo Ewing Residential Design. Around 2010 she moved to the mountains of NC. See her houses
here.
---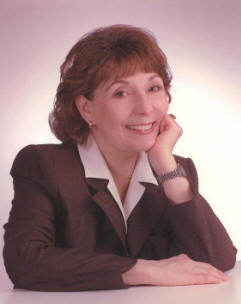 MARGARET MARIE (MAGGIE) GAREY (1943-)
Garey grew up in Easton MD. Her uncle was an architect and her father had always been interested in design. She studied music at Woman's College (now UNC-Greensboro) and transferred to the NCSU School of Design in 1963. "I didn't encounter extreme prejudice from the faculty, but there was a feeling among students that if you did well as a woman, someone's giving you special privileges." She interned between her 4th and 5th year in New York City. She met her first husband Ken at NCSU in the Product Design class.
After working for several firms in NYC, Garey got her license and returned to Easton MD to start a one-person architectural office. She was the first female architect to practice in that councy. By the late 1970's, she did numerous residential and commercial projects in Maryland, including restoration work on several 19th century houses. She semi-retired and works with just a few clients.
---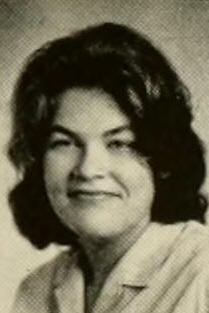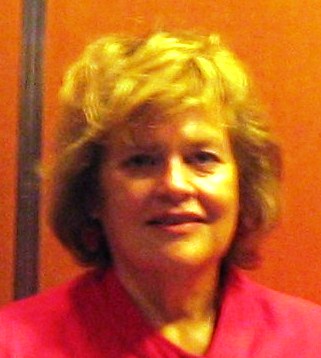 ALICE EDITH HERTER (1944-)

When Herter entered the NCSU School of Design in 1961, she was unprepared for the strength of the resistance to women, primarily from Design School faculty. She recalls, "there were exceptions like Dean Henry Kamphoefner, Harwell Hamilton Harris, George Bireline, Joe Cox, Glen Milne and Bill Baron, but the singular piece of advice that I was constantly given throughout my entire time was 'women don't belong in architecture.' And this attitude was reflected in actions. For example, first year architectural students were required to take a two-semester course called Descriptive Geometry. The professor teaching the course refused to acknowledge my presence except to continuously use my inked drawings as examples to the class of what NOT to do. His behavior was so obvious that one of my fellow students came to me and suggested that if I had questions, I should have him ask them for me. This workaround became my course of action throughout this two-semester course." Her fellow students, on the other hand, were wonderful sources of friendship and support and became an important lifeline. She has taken great pleasure over the intervening years learning of the outstanding successes of many of her classmates.

During her last year in architectural school and immediately afterward, she worked for Holland and Rivere in Shelby NC. "The two partners treated me extremely well and offered much good advice about my future career. But I was not yet ready to settle down and make a place for myself in North Carolina. My parents had given me a background that encouraged me to see the world. So I did. I ended up teaching architectural design at the University of Colorado in Boulder for several years. Although as a student I excelled in the engineering aspects of architecture, my true love (and my thesis) was about how space affected behavior." While she was on the faculty, Herter received a fellowship funded partly by the AIA to do research in Japan on the effects of space on behavior.

After teaching, she led a more bohemian life in the artist communities of Taos and Santa Fe NM, doing free-lance art and architecture projects while also teaching kindergarten to Native American children on the Taos Indian reservation. She eventually returned to school obtaining a law degree from the University of New Mexico and then post-graduate work in law at Georgetown University. At the time, "I somehow knew I would not remain forever in the field of architecture because I never felt "at home" in the profession. I have wondered over the years how my early days at the School of Design fostered these feelings. But I have no regrets or bitter feelings. Those early challenges have long since been replaced by the many wonderful people and joyful opportunities that have richly colored my life."

As a lawyer, she practiced law in both the private and public sectors but her background in architecture travelled along with her. She handled many cases inv0lving construction litigation in private practice and was appointed Director of the New Mexico Property Control Department which managed the construction and leasing of all state buildings. She was also Deputy Attorney General in the New Mexico Attorney General's Office managing and supervising all civil litigation. Gradually she moved towards business and tax law and ended her career in the public sector as Director of the New Mexico Public Employees Retirement Association. She lives in northern California and devotes most of her time to painting and writing.
---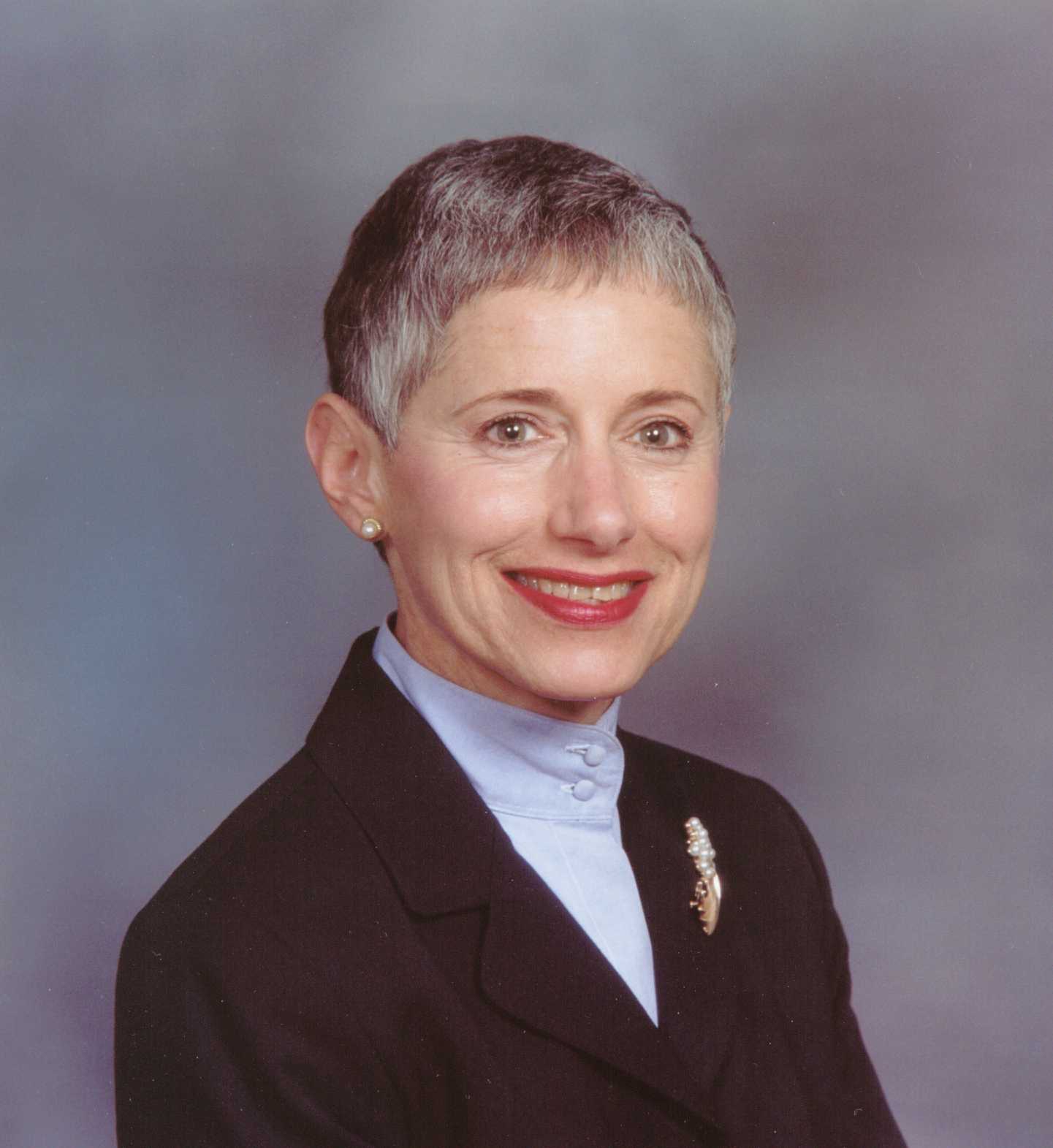 THERESA JOAN ROSENBERG, AIA, JD (1946-)
Born in Gastonia NC, her brother introduced her to Raleigh and NCSU where she graduated with a BA in 1970 and a Masters in 1971. After graduation, she worked for Brad Wiggins, Jim Quinn, and later T. C. Howard at Synergetics. She moved to the National Bureau of Standards in Washington DC but returned to Raleigh in 1976 to work for the NC Department of Insurance promoting accessible design. In 1996, Rosenberg went back to school, getting a law degree at UNC-Chapel Hill. She started her own law firm in 2000 and specializes in architecture and construction law. As a North Carolina Superior Court-certified mediator and an arbitrator, she teaches seminars, authors articles for professional journals, and provides forensic analysis, expert witness service, and research for attorneys and others involved in disputes of construction matters.
---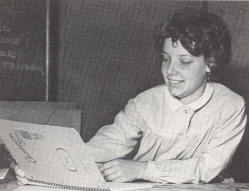 MARIAN LEE SCOTT MOFFETT (1949-2004)
RAIFORD COOPER SCOTT (1911- 2014)
Marian Scott, pictured left, was born in Johnson City TN and grew up in a family of pioneering women architects. First, her mother Raiford Cooper Scott, born in 1911, was the first registered woman architect in South Carolina and Tennessee. The elder Scott attended Winthrop College, taught public school for a year, then attended Auburn in Architecture and graduated in 1937. She worked in various military design jobs, including the naval base at Jacksonville FL, a shell loading plant in Wisconsin, and Fairchild Aircraft in Maryland, among other places. She worked for Jack Freeman in Greenville SC briefly before marrying civil engineer and city planner Ronald Scott in 1945. They moved to Johnson City TN then to Greensboro for 19 years. There she worked for several firms while raising four kids. Hers was license 696 for the state of North Carolina. For many design jobs, she would apply and not let on that she was a woman. "It was the only way I could get an interview." The family moved to Raleigh and she worked for Owen Smith from around 1969 to 1979 on projects such as the NC Farm Bureau building. When she retired in 1979, they moved to Greensboro then to Asheville for a while. A few years after Ronald died, she settled in Indianapolis IN to be near two sons in 1990.
Marian Scott's aunt Lillian Leenhouts (Ronald's sister) and her uncle Willis (Willie) Leenhouts were also architects. They were both made FAIA's, the first couple ever awarded together. Lillian Leenhouts was the first woman licensed to practice architecture in Wisconsin. In 1966, Marian Scott entered the NCSU School of Design, graduating in 1971 with a Bachelor of Architecture. In 1970, she was named "Outstanding Woman Student in Architecture in the United States" by the Los Angeles Chapter of Women in Architecture. At the School of Design, she was president of the student AIA. "I'd like to be known as a competent architect," she said to the AIANC magazine in 1970, "but men regard women in architecture as a novelty, and they seem unwilling to hire us."
Scott earned a Master's and Ph.D. in Architecture from MIT in 1973 and 1975. Since 1975 she was at the University of Tennessee at Knoxville as an Assistant Professor in Architecture. Moffett is a past president of the Southeast Chapter Society of Architectural Historians and founding co-editor of its journal Arris. She married Kenneth McCoy Moffett, an architect. They met at NCSU's School of Design. She had one child, artist Allison Moffett who lived in London and attended architecture school.
She was very involved in the governance at UT, serving as Associate to the Vice Chancellor for Academic Affairs from 1993 to 1999, Associate Provost from 2000 to 2001, and Associate Dean in the College of Architecture and Design in 2003 and 2004. She served as President of the Faculty Senate in 1985-86 and promoted the active role of women on campus. She passed away on September 26, 2004. The Marian Moffett Unsung Hero Award is named for her. Sources include: UT-Knoxville, Interview with Raiford Cooper Scott 1/29/2011.
---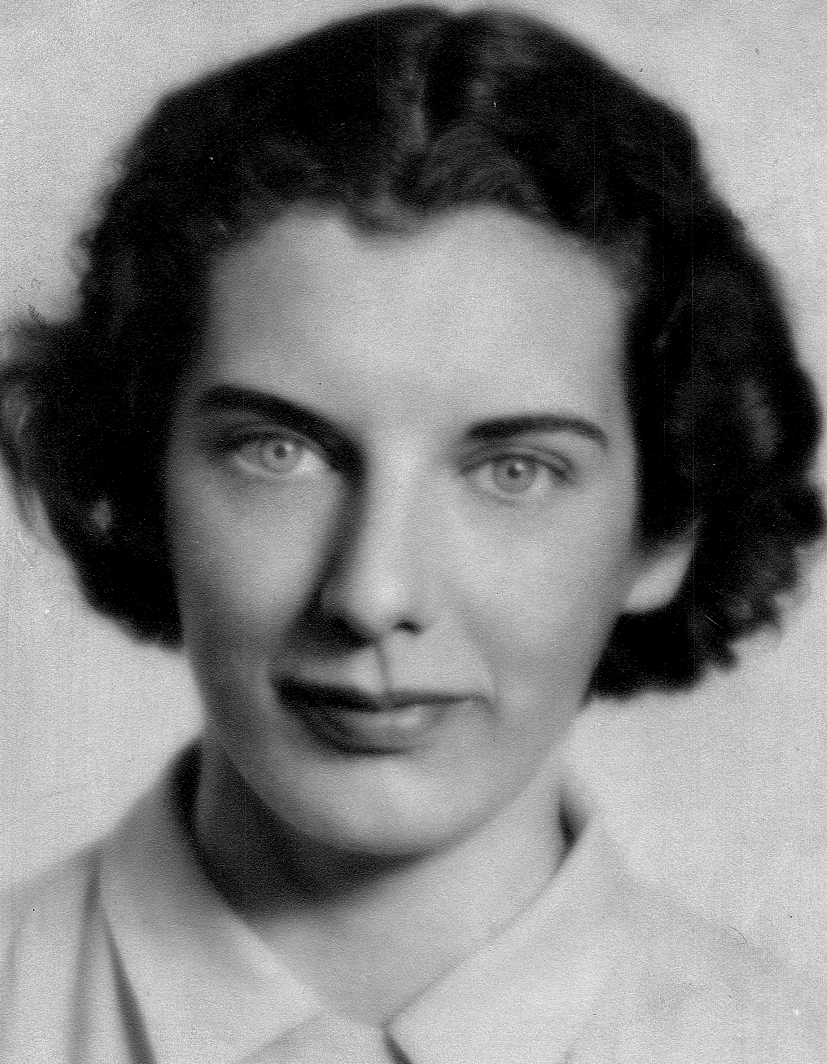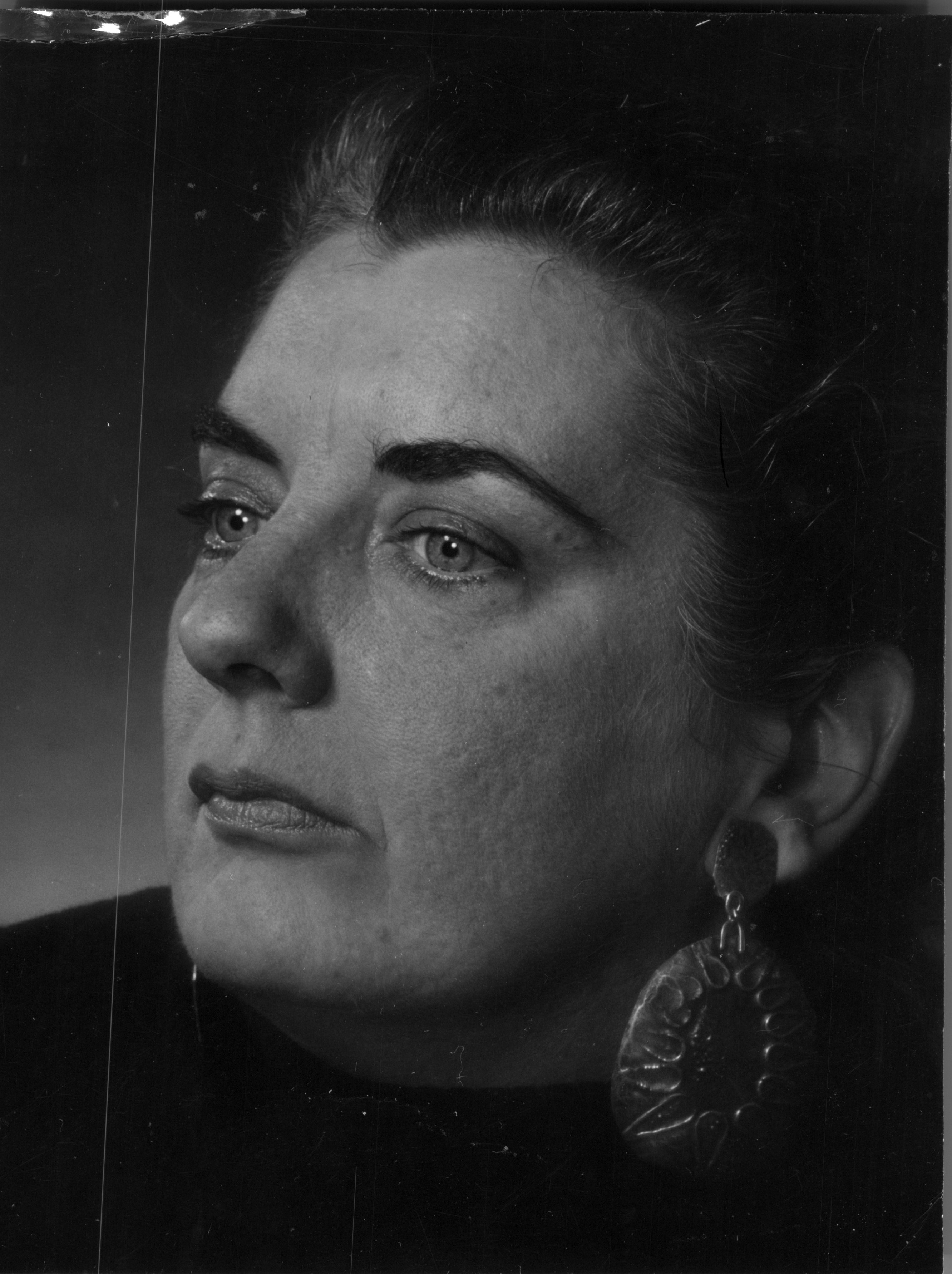 MARGARET CROSBY (PEGGY) FITZGIBBON
Fitzgibbon was born in Falconer NY and graduated from Syracuse University in 1937 with a BFA. She did graduate work in the University's Architecture department from 1938 to 1939. She had exhibitions of her art, along with that of husband Jim) at Taos NM and at the University of the South in Sewanee TN. She was on the original faculty of the NCSU School of Design along with Jim. According to her sister-in-law Marifrancis Hardison, "she was very involved in decorative arts including art and hangings made of felt, and other materials --cloth, fiber and paper. She did the wall decoration of paper for a restaurant in downtown Raleigh; and was a superb cook and developed many of her own recipes, which she prepared for the frequent dinner parties they had for friends and visiting lecturers and professors. She designed many of her own clothes as well as the interior design of their house in Raleigh and later in St. Louis."
---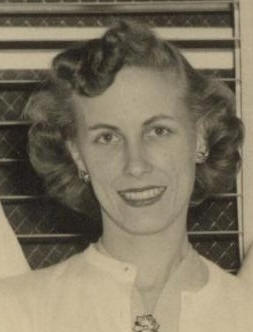 RUTH SUMMEY

"I became a draftsman after J. J. (Jack) Croft of Asheboro NC hired me after his school superintendent friend asked me to apply for the opening Jack had in his newly opened firm. (Jack had served in WWII and had just returned home). Appreciation of art work (posters) I had made as a freshman in High School during 1944 brought about this request. Mr. Croft began teaching me how to draft. Later four men were hired. I was accepted in the drafting room but I was always the 'go-for'. Commuting to Asheboro from Trinity became too much and so I left soon after I married in 1947. An interviewer (female) at the Employment Security Commission in High Point asked to contact an architectural firm for me after taking my work history. I didn't think I was qualified but agreed to and this was my introduction to Voorhees and Everhart

.

I remember Mr. Voorhees grinning and telling me I would help keep the drafting room from getting too rowdy. (He and Mr. Everhart were super employers). I felt as accepted as at any position I have ever held. I remember doing tracings for electrical plans. Detail drawings were another requirement. Mr. Everhart did most of the design work that later required my drafting. Mr Voorhees was noted for colonial or period design homes. School plans required work by all. Williex Merrit in the firm photo was on loan from a firm in Greensboro. All I remember for the name of the firm at this moment is Loewenstein. Williex especially wanted an 'x' on the end of his given name. I was saddened when my request that he be allowed to take breaks with the rest of us was denied by the eatery owner. Women were more acceptable than blacks at the time.

After Robert Conner

opened an office I was hired there. It was in Bob's firm that my experiences broadened. I designed, made site supervision visits, wrote specs, etc. Guess I made one sales rep unhappy when I allowed it wasn't very good for him to give all in the drafting room but me strawberry jam for Christmas. He found me one but it just didn't mean much.

The world has changed tremendously in my lifetime. For the good, overall. Having so much available at one's finger tips is awesome. Drafting with a t-square and triangle or a 'drafting machine' such as I used at Mr Croft's office must be looked upon as from the dark ages.

Architectural drafting was a good experience for me. There is a sense of pride in having been a part of that world. Men are good co-workers. The principals at Voorhees and Everhart championed my presence in the drafting room." -- Ruth Summey, October 2010
---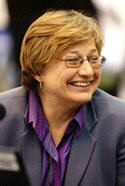 LINDA JEWELL
Jewell grew up in Sanford NC and went to Central High School. At the NCSU School of Design, she earned a Bachelor of Architecture with honors in 1970. "I thoroughly enjoyed myself," says Jewell," and I got as good an education as anywhere I've taught." Jewell recalls seeing Reyhan Tansal Larimer sitting at a drafting table and feeling great relief. "It was such a comfort to see another woman there."
She worked with Ligon Flynn the first year out of school for projects at the NC and SC coast, Figure Eight Island and Pawley's Island. Most of the time, she was his only employee. Their office was located in Raleigh at Dick Bell's Water Garden. Later she moved to Washington DC and worked with The Kling Partnership and Hugh Johnson. After earning a Masters in Landscape Architecture with honors in 1975 at the University of Pennsylvania, she came back to NCSU to teach until 1977. "Some of the faculty were difficult. Harwell Hamilton Harris was very supportive. Joe Cox was just wonderful. But it was lonely at times. And of course, Henry Kamphoefner was notorious for his attitide towards women. But he could also turn 180 degrees and be a woman's biggest supporter."
She left NCSU to be campus architect at Penn then returned to NCSU to teach for about four years. That led to nearly five years as Chair of Harvard's Department of Landscape Architecture. Jewell is now a Professor and Chair of the Department of Landscape Architecture & Environmental Planning at UC Berkeley, joining the faculty in 1991. 2011 projects include raising funds for the restoration of Harwell Hamilton Harris' Havens house in Berkeley.
---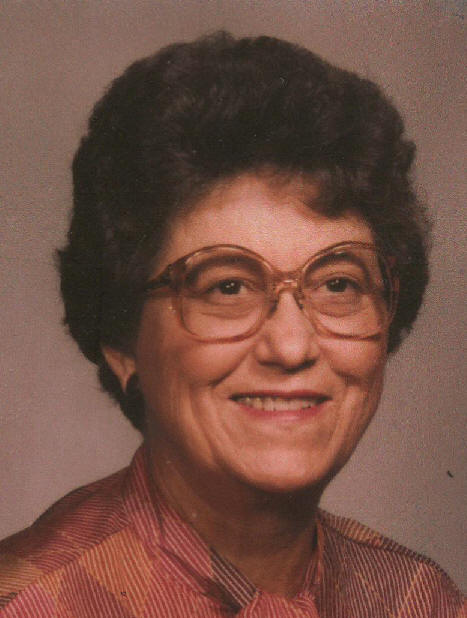 DORIS STANLEY (1926-2018)
Doris Stanley, a native of Farmington ME, and 1948 graduate of the University of Maine in Orono, majored in psychology but took drafting classes for fun. She worked two years in newspaper advertising for the Bangor Daily Commercial. In 1950, she came to Durham with a southern friend who was attending graduate school. When the Durham employment office asked about her skills, she mentioned drafting and was told an architect was looking for help, so she took a job with William Sprinkle. "The first day I put paper to pencil, I thought I'd died and gone to heaven," she told interviewers Lynn Richardson and Frank DePasquale in 2007. Sprinkle did his initial drawings at 1/8" scale then handed them over to Stanley to recreate at ¼". She was the only female draftsman practicing in North Carolina until 1952 when Lib Lee graduated from the NCSU School of Design. Stanley retired in 1989. See her profile here.
---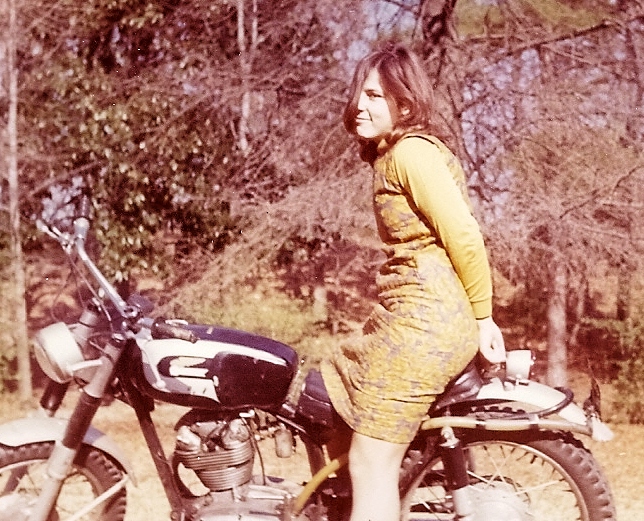 BETTY CUSHING SURBECK
In the early 1960's, there were no public universities offering architecture in her native Connecticut, so Betty Cushing inquired about the NCSU School of Design. Her uncle, a science professor at the campus, lived in Raleigh. Both he and her parents discouraged a career in architecture -- it was a man's field, after all -- yet that did not deter her passion for design. After a year of general studies at the University of Connecticut, she enrolled at the NCSU School of Design in 1963. When she arrived, there were no dorms available, so she rented a room off-campus with a friend of her aunt. The next year Watauga Dorm opened and she lived with another woman at the School of Design. Surbeck does not recall her name.
"The first year I had the Werners, husband-and-wife professors from the Philadelphia area. I had Joe Boaz for standards, he was pretty good, and Harwell Harris who was wonderful. He had us all over to his house. Brian Shawcroft, who was British, told me he didn't like to teach women because they would just get married and have babies. He did take me for a ride in his sports car, however. I was good at math, but the engineering courses were discouraging for some women and that was difficult. We would march in civil rights demonstrations and go to the Players Retreat (a legendary bar still on Oberlin Road). I remember the 'love-ins' and one of the psychology professors recruiting students to try LSD to promote creativity. It was a crazy time."
Cushing interned with Applebee in Hartford CT and after graduation she married architect David Surbeck, who she met in school at NCSU. They had two children and she only worked occasionally in architecture over the next ten years. Chuckling, she notes, "Maybe Shawcroft was right." From 1979 through today, Surbeck pursued the field of social work. She earned a Ph.D in Social Work from Rutgers University in 2000 and teaches social work at Westchester University. As of 2011, she lived in Wayne PA.
---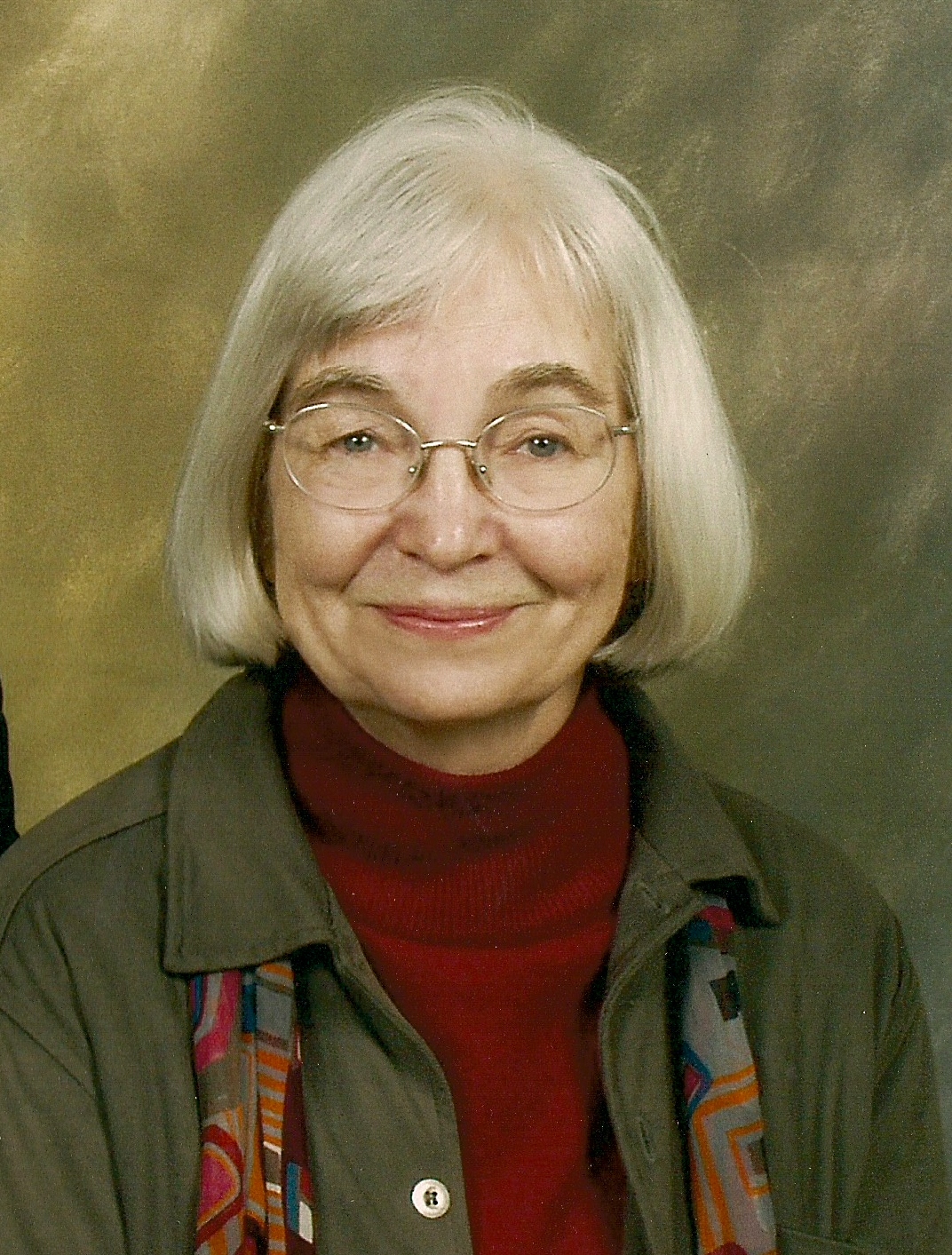 MARTHA SANDERS BRASWELL, AIA
Braswell was born in Sanford NC and attended Greenwood School in Lemon Springs NC. Her first day at NCSU in 1955 was traumatic, "I almost left," said Braswell, "when I went to Reynolds Colisaem for class registration and didn't see a single woman." During studies at the NCSU School of Design, her father died and Braswell was broke. She recalls with fondness how Henry Kamphoefner helped her get both student loans and a weekend job drafting for Raleigh engineer Ezra Meir. By that time, Meir was the proud new owner of the Catalano House, and Braswell recalls babysitting there for Meir's children.
She also met her future husband, Paul Braswell, at NCSU. "He sold me an architectural magazine subscription. He later asked me to a homecoming football game." She graduated in 1961. During one summer, she worked for J. N. Pease as an intern, a position that turned fulltime after graduation. About 1964, she moved to Odell and in 1966 joined her husband at Paul Braswell Architect PA, becoming Vice President of the firm.
From 1982 to 2008, she was also Professor of Architectural Technology at Central Piedmont Community College in Charlotte. Her firm received two AIANC Awards for which she was the designer: The White Oaks Condominiums, (Historic Duke Mansion Renovation) in Charlotte and the Outdoor Learning Center for Myers Park Baptist Church in Charlotte. She is author of AutoCAD 2009 for Architects and Interior Designers published by Pearson / Prentice Hall.
---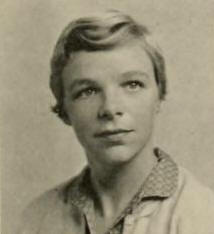 JEAN MACKENZIE JENKINS HOOKANSON
Hookanson grew up in Norfolk VA. She went to Harvard for an undergraduate degree and took her senior year in their design school. Fascinated with architecture, she enrolled at the NCSU School of Design and graduated in 1954, the second woman after Lib Lee to do so. As part of a vacation with her cousin to St. Thomas, she visited neighboring St. Croix. There she found work with an engineering firm and married Richard Hookanson, another employee. Later, she worked for St. Croix architects Glen Church and Fred Oldman. It was in the late 1960's when she broke off to start her own firm, designing primary homes and vacation residences on the island. She retired in the 1990's.
---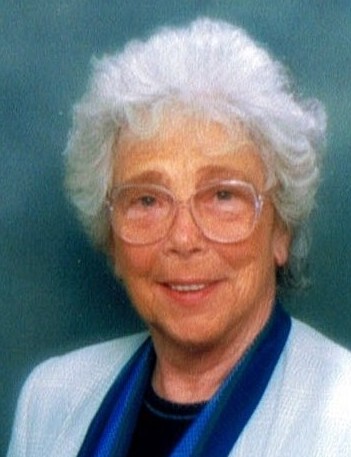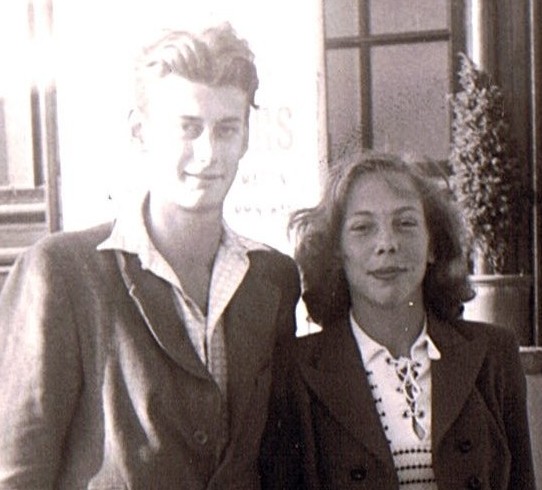 ANNE KATHLEEN TENNENT
Graduating in architecture at Canterbury College (now Kent College), Anne married a classmate architect, Douglas Tennant (their photo below left). Her twin sister, also an architect, also trained at Canterbury College, and also married a classmate architect. That sister went to Australia. With five children under five years old in tow, Anne and Douglas Tennant came to Salisbury NC in 1958 as part of a sister cities exchange program with Salisbury, England. Douglas went to work for John Ramsay and Anne joined the firm at some point later. In 1964, they left Ramsay to form Tennent and Tennent Architects. In 1968, they were joined by a new partner Jim Kluttz until 1970 when Kluttz left.
Some of their major projects include new and renovation work on Rowan Memorial Hospital (now Novant), Rowan County Offices, Salisbury City Offices, and the Rowan Sheriff's Department. She designed a contemporary house for Tom Smith, CEO of Food Lion. He was a big game hunter and the house included a trophy room. She also designed the Richard Wright House at the Salisbury Country Club, later sold to the Clements. Tennant semi-retired in 1996, fully retired in 2005, and lived as of 2011 in Winston-Salem.
---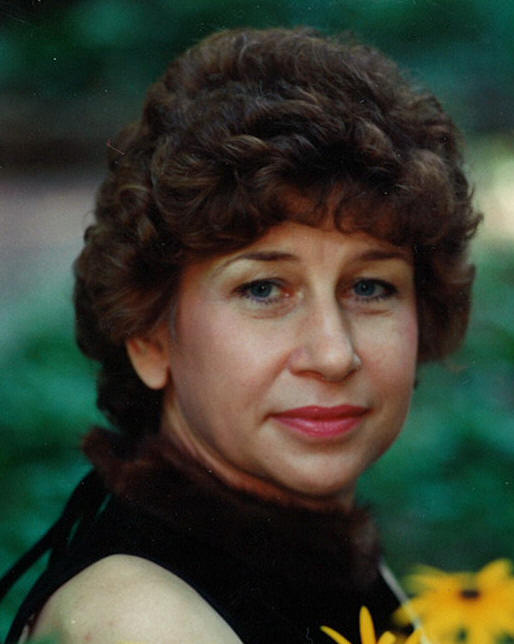 DOTT ABERNETHY
Dorothy (Dott) Morton Abernethy grew up in Raleigh and went to Hugh Morson High School, after which she enrolled in Architecture at the NCSU School of Design. In 1957, she was the third woman after Lib Lee and Jean Hookanson to graduate from NCSU in Architecture. She interned in the gardens at Colonial Williamsburg and worked extensively with the National Park Service in Washington and San Francisco. She returned to NCSU, got a second degree in horticulture, got married, and moved to Georgia. In the early 1960's, she moved to Asheville to work for landscape architect Wayne Colter. For most of her career, she worked for husband Chuck Abernethy, a civil engineer. After his passing, she returned to the National Park Service and as of 2011 works in Engineering for the Blue Ridge Parkway in Asheville.
---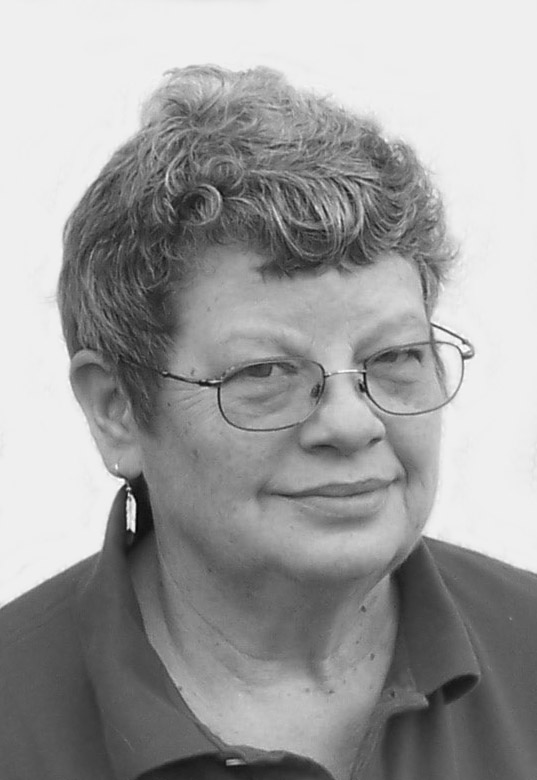 MARY OLIVE JOHNSON
Mary Olive Johnson grew up in Fuquay-Varina. Inspired by Lib Lee, she attended the NCSU School of Design from 1964-1969. Upon graduation, she worked for Odell in Charlotte until 1972. "I loved it. They gave me every opportunity imaginable - except that women were not allowed to go out on the job sites." Johnson left Odell for Peterson Clary and rose to become Vice President and Treasurer. In 1985, she left architecture, got an MBA from Queens College, and worked in the nonprofit sector for the YWCA and Habitat for Humanity. She relocated to Eagle Butte SD in 1994 to assist with a Jimmy Carter work project and is retired there as of 2011.