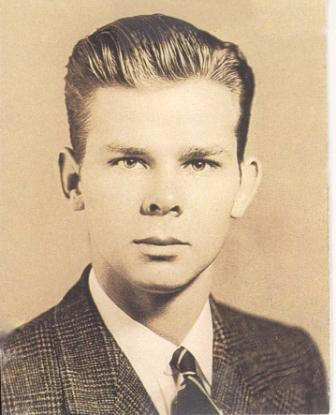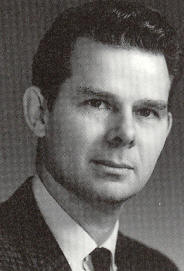 MACON STROTHER SMITH, FAIA (1919-2008)
Born in Raleigh, Smith graduated from Hugh Morson High School. In 1941, he graduated with honors in Architectural Engineering from NCSU. After serving in the Navy during WWII as a Lieutenant Commander, he joined Thomas Cooper and Ross Schumaker in Raleigh for three months before changing to Carter Williams' firm. Smith and Williams practiced architecture together for several decades and planned over 600 buildings. As Vice President and partner, Smith's designs included Bostian Hall, the NC State Highway Department Building Addition, the Raleigh City Hall Complex, the North Carolina Library & Archives Building, and many many more.
In 1955, the School of Design's George Matsumoto Wing of Brooks Hall was designed by George Matsumoto with Carter Williams as the architect of record. Smith was Project Manager along with Carter's brother Turner Williams and remembered working on it with great fondness. Smith was also architect and construction manager for the conversion of William Deitrick's "Water Tower" to the AIANC offices. Smith was president of AIANC in 1966.
He retired from architecture in 1995. From 1996-1999 Macon Smith was instrumental in the publication of an award-winning historical chronology of AIA North Carolina: History of the North Carolina Chapter of the American Institute of Architects, 1913-1988: An Architectural Heritage. He served on countless AIA boards and committees and won both the 2001 Deitrick Medal and the 2006 F. Carter Williams Gold Medal, the highest honors presented by AIANC. In early 2008, he spent many hours helping NCModernist get started. He and his wife both died in the fall of 2008. From 2009 to 2015, NCModernist awarded the Macon Smith Research Grants.
In 2009, the first MSRG was awarded to David Hill, Assistant Professor of Architecture, NC State University College of Design, for travel to Oakland CA to interview architect George Matsumoto. In 2011, David Hill won a second MSRG. He and his students used it to create digital models of George Matsumoto's Douglas Fir Vacation house:


the initial design, never built /


the final published design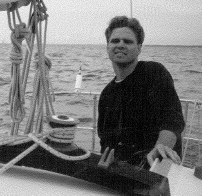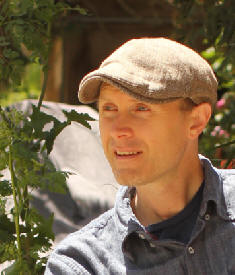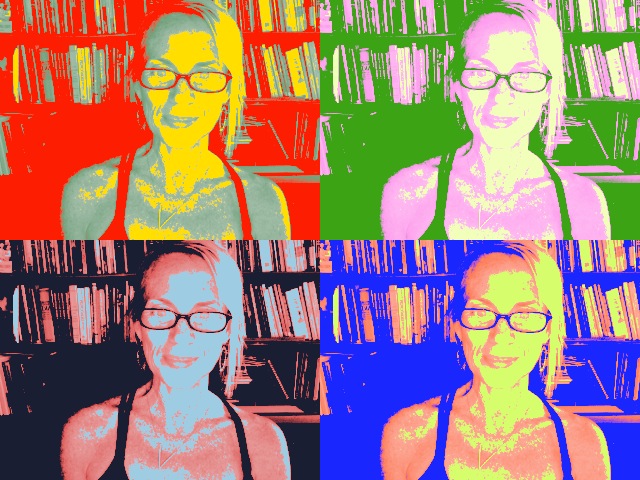 A 2011 MSRG went to Tyler Merkel who created infrastructure for his website, MidCentury Michigan, and researched Alden Dow houses.
A 2012 MSRG supported Randall Mayes for research into Charlotte's A. G. Odell and J. N. Pease. Mayes is a policy analyst specializing economic development, nanotechnology, genomics, and synthetic biology; and author of The Cybernetics of Kenyan Running and Revolutions: Paving the Way for the Bioeconomy.
A 2013 MSRG supported Jill Ridky Blackburn, M. Ed, PhD in the hiring of interns to write a book on the history of Modernist-laden Coker Hills neighborhood in Chapel Hill. Jill is a town resident and has served as the President of the Coker Hills Neighborhood Association.
A 2013 MSRG supported Dave Cuzner of Oakland CA. Cuzner will developa website to promote and preserve modernism in the Northern California/Bay Area. The site will showcase Modernist design through articles, profiles, and interviews with established masters of their craft as well as local academics. It will also include a list of local and national resources, recommended books, and modern home listings in the area. The format, initially, will use North Carolina Modernist Houses as a benchmark.
A 2015 MSRG supported Victoria Ballard Bell of Raleigh to develop a book on Modernist houses in the Triangle. By showcasing many of these buildings -- some long-gone while others still standing -- the book will document this region's rich history, give current designers a platform to further advance regional Modernis; in North Carolina, and help build the case to protect Modernist landmarks.
---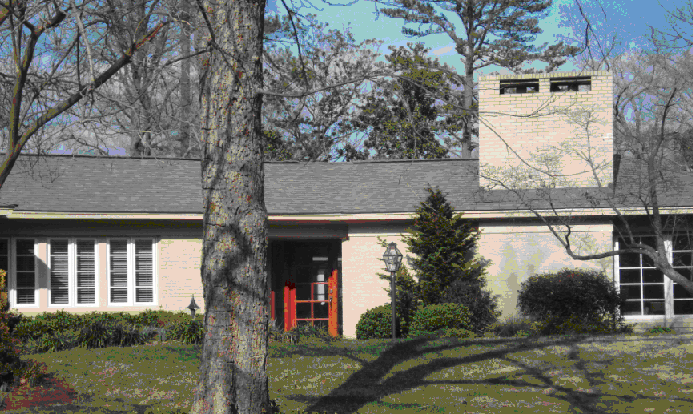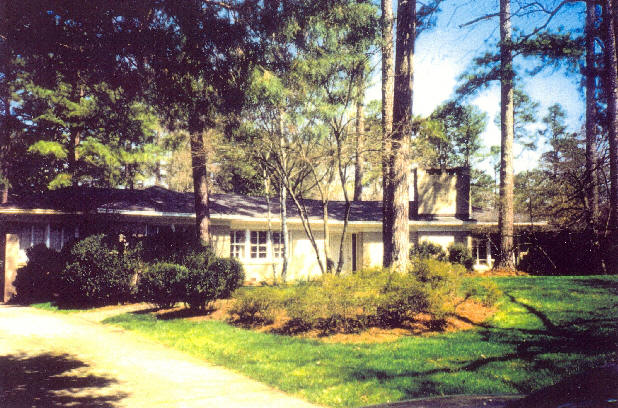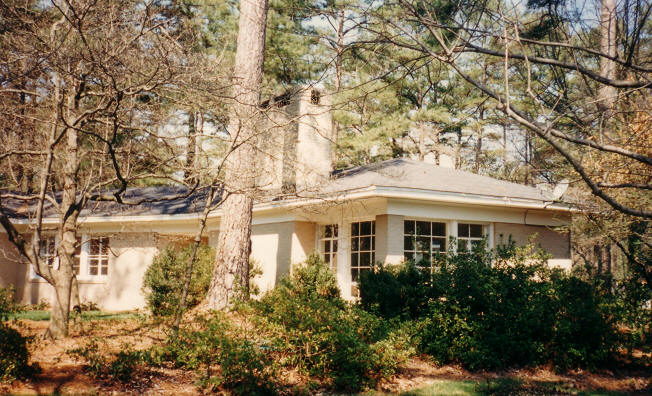 1947 - The H. Russell and Isabel Tribou Residence, 2612 Churchill Road, Raleigh NC. Sold in 1959 to Robert F. and Katherine T. Ruffner. Sold in 1986 to Lewis Cooper Riley and Barbara Peters Riley. Sold in 1994 to Walter and Anne Brown. Sold in 2000 to Douglas Shipp. Sold in 2002 to Carolyn Linda Silber. Architect Les Geller designed an addition in 2008.
---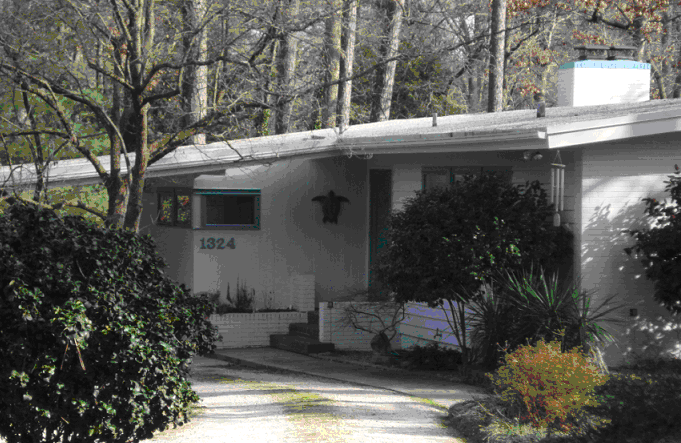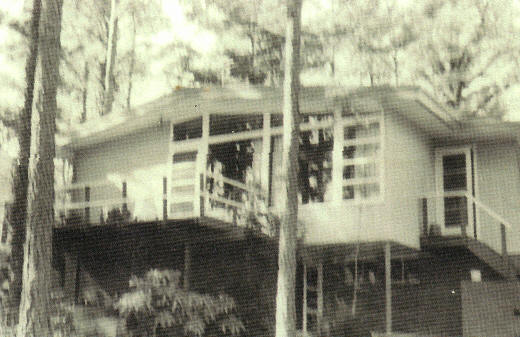 About 1951 - The Macon Smith House, 1324 Mayfair Road, Raleigh NC. Cost about $17,000 with only a handshake with the contractor, Sherman Yeargan. Sold in 1968 to Richard A. and Norma L. Cowman. Sold in 1970 to Kathleen E. Nelson. Sold in 1986 to Robert C. and Sharon Smart. Sold in 2001 to Paul Leone.
---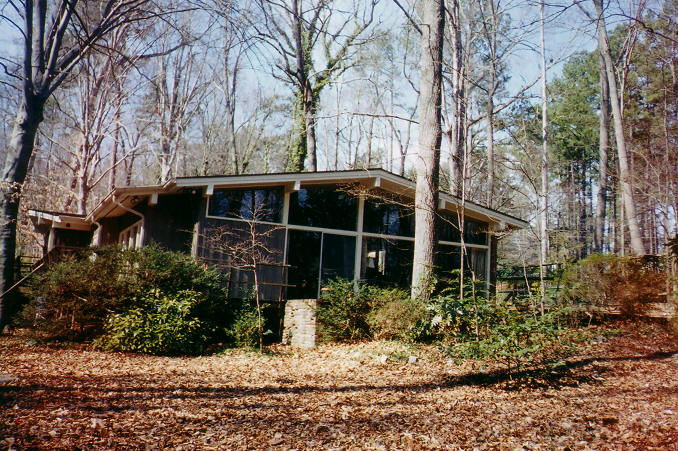 1957 - The Carl and Jean Mims House, 410 Pasquotank Drive, Raleigh NC. 4 acres. As of 2018 still owned by Jean Mims.
---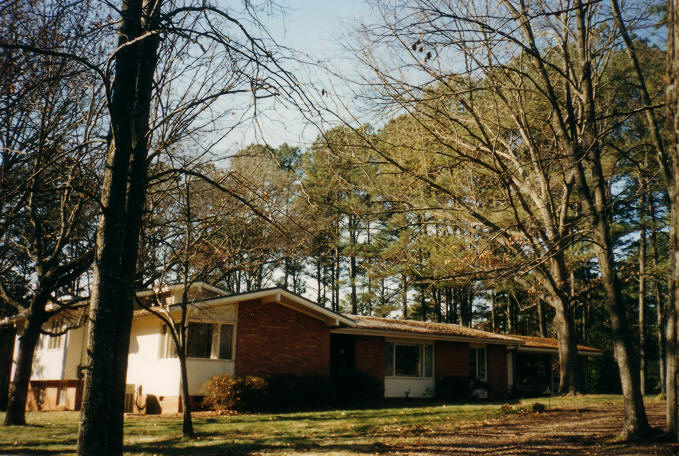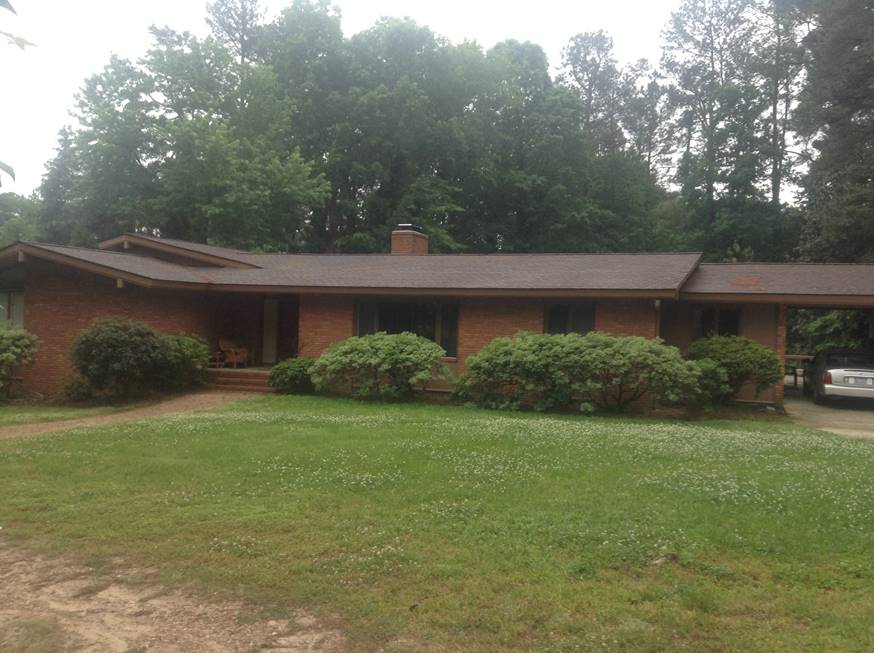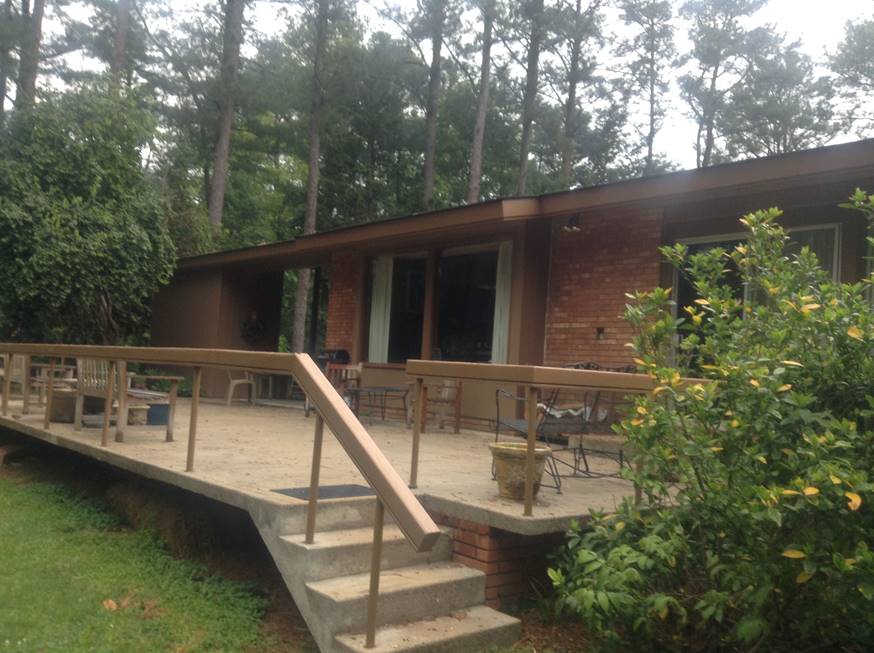 1960 - The Helen Kelly House, 3207 Darien Drive, Raleigh NC. Remodeled 1970. Roof was damaged by Hurricane Fran which also took out most of the trees. The exterior color scheme was changed more to brown to match the surroundings. Deeded in 2013 to son Mark Kelly.
---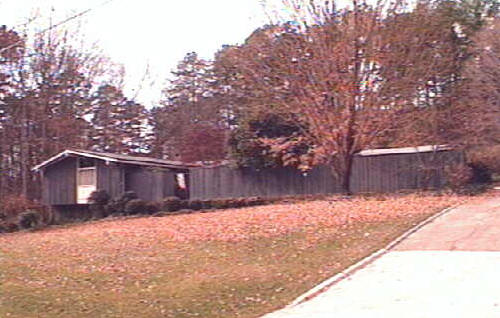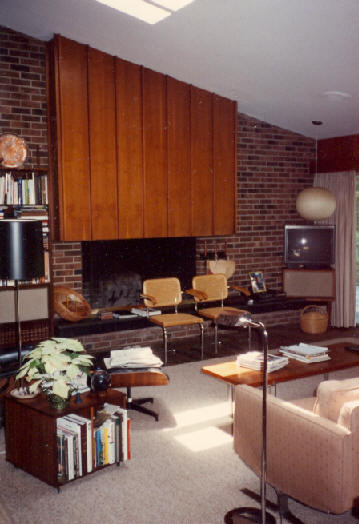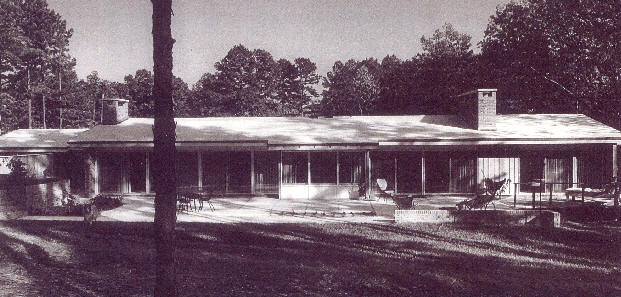 1962 - The John and Martha Adams House, 2109 Coley Forest Place, Raleigh NC. Sold in 1970 to William and Elizabeth Dowling. Sold in 1973 to Claude and Mary Ann (Mimi) McKinney He was the Dean of the NCSU School of Design. As of 2020 still owned by the McKinney family.
---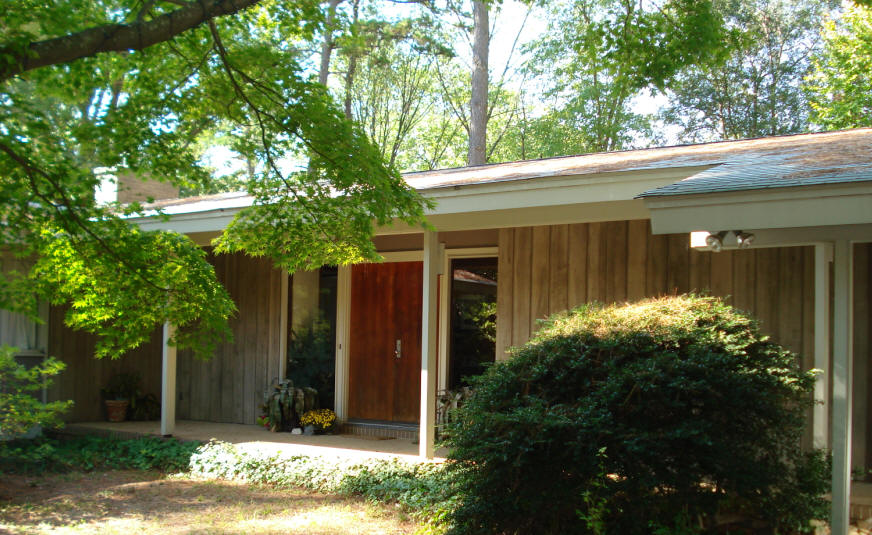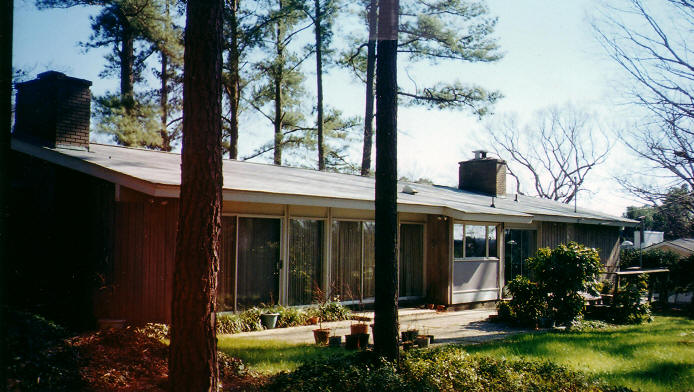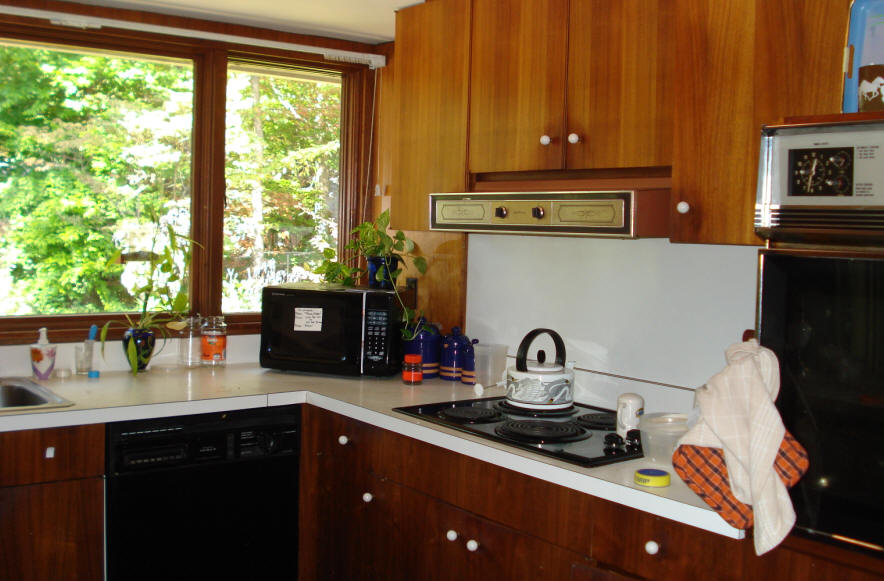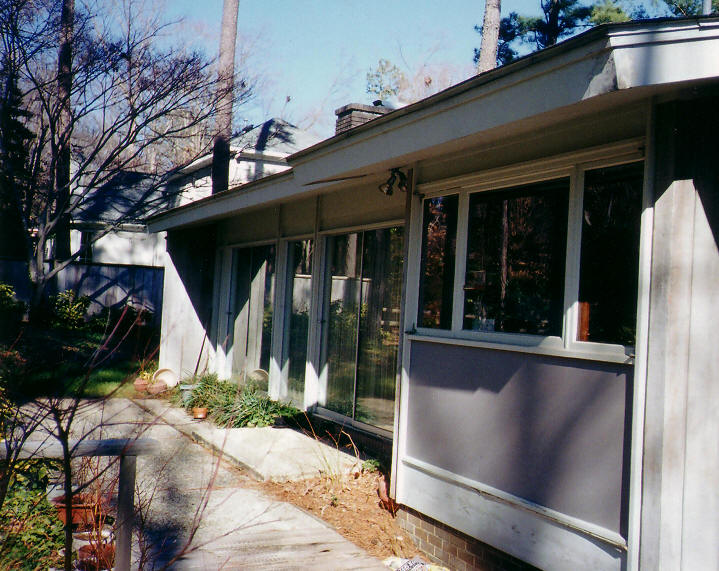 1968 - The Macon and Jeannette Smith Residence, 3721 Lassiter Mill Road, Raleigh NC. As of 2016 a rental house owned by their children Patricia Hoover and Stephen Smith.
---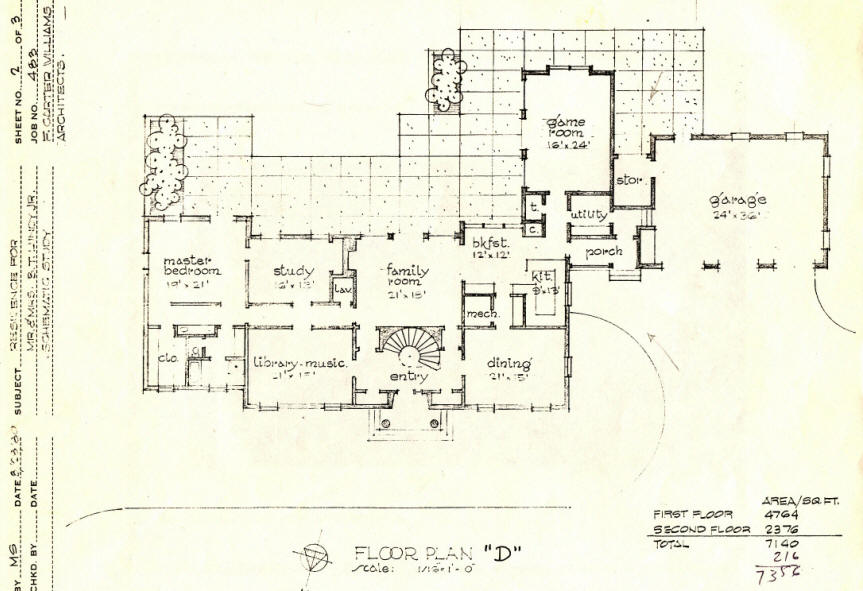 1980 - The Burrows T. Lundy Jr. Residence, Clinton NC. Lundy was president of Lundy Packing Company. Unbuilt.
---

Early 1980s - The Fetterman Residence. Address unknown. Lundy's sister Annabelle and her husband, Lewis "Lew" Fetterman, built this house. Lewis Fetterman served as President and GM manager from 1980 to 1987 when Annabelle took over as Chairman and CEO. In 2000, the Lundy Packing Company was sold to Premium Standard Farms.
---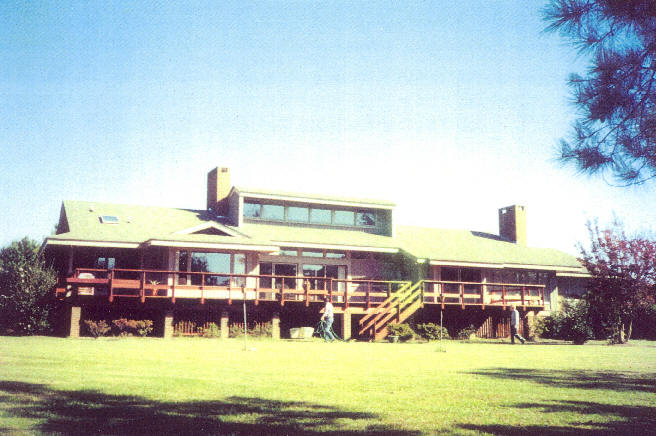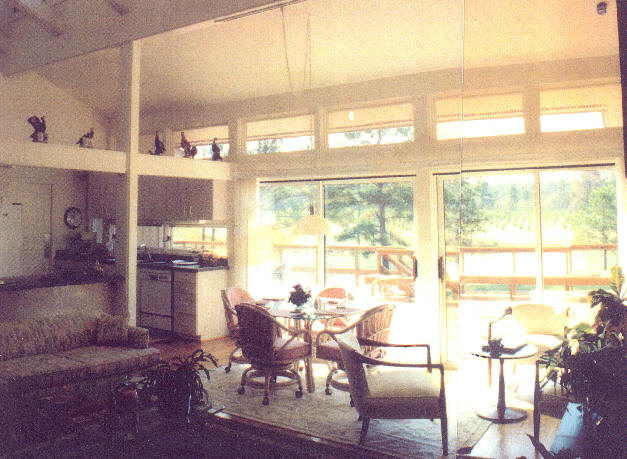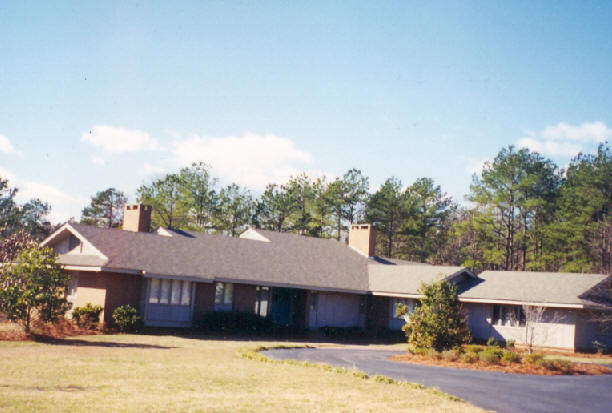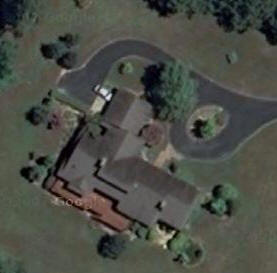 1986 - The Sherman A. and Helen Yeargan House, 7777 White Oak Road, Garner NC. 41 acres. As of 2017 still owned by the Yeargan family.
---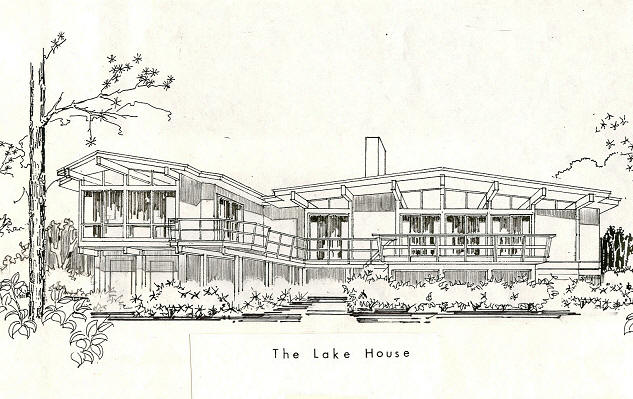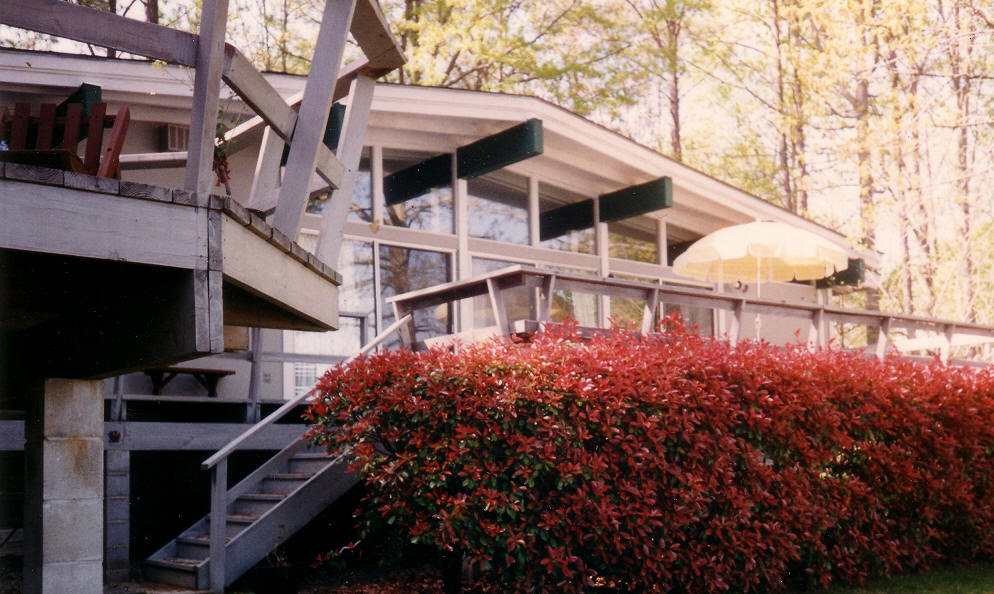 Year unknown - The Lake House, owned by Betty and Gray Hutchinson, Lake Gaston NC. Smith considered this one of his best works.
---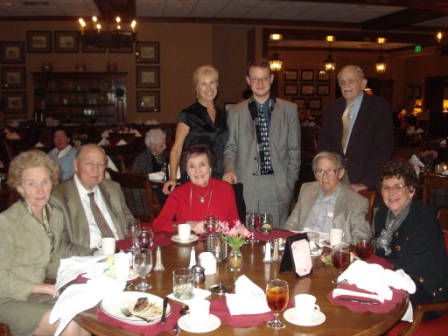 February 2008: Betsy Hutchison, Owen Smith, Jean Mims, Eleanor Stell, George Smart, Macon Smith, Dick Rice, Jeannette Smith. Macon and his wife Jeannette both died later that year. Dick Rice died in December 2009. Owen Smith died in late 2012.
---
Sources include: Macon and Jeannette Smith; their daughter Patricia Hoover; AIANC; Lundy Packing Company; History of The North Carolina Chapter of the AIA 1913-1998: An Architectural Heritage by C. David Jackson and Charlotte V. Brown; News and Observer obituary.