SAUL EDELBAUM, AIA
(1908-2003)

Born in Danzig, Poland, Edelbaum attended the College of the City of NY from 1926-1928, followed by graduation in Architecture from Yale in 1933. He worked for Harvey Stevenson and Dear Evans Moore & Woodbridge. He and Ida Webster broke off to form Edelbaum/Webster Architects in 1947. In addition to commercial projects, the firm became the preferred choice for many prominent Southern Jewish merchant families seeking Modernist houses. In 1980 it merged with Weiss and Whelan to form Weiss Whelan Edelbaum and Webster. In the mid-1990s, the firm broke up and Edelbaum practiced briefly with partner Giorgio Cavaglieri until 2001. Edelbaum retired and moved to Meadow Lakes, in Hightstown NJ. Cavaglieri died in 2007.

NCModernist has not been able to locate the Edelbaum/Webster records.

IDA BROWN ADELBERG WEBSTER, AIA (1899-1983)
Webster was born in Rochester NY to Abraham and Nora Adelberg. She graduated with a BA from Adelphi College in 1921 and a BA from MIT in 1923. She worked for Evans Moore & Woodbridge from 1930 to 1943, becoming one of the first female partners in architecture. In 1948 Webster joined with Saul Edelbaum to form Edelbaum and Webster. It is highly likely she was the prime designer for many of the firm's projects. Among many commercial projects, their firm found a niche in residences for wealthy Jewish merchant families in the South, including several in North Carolina. Webster is given solo credit for a house at 11011 Baronet Road, Owings Mills MD. The firm became Weiss Whelan Edelbaum Webster in 1969 and designed many public housing projects in New York. She married a Wall Street broker, Morton S. Webster, and had two children, Richard A. Webster and Katherine Webster Aibel.
---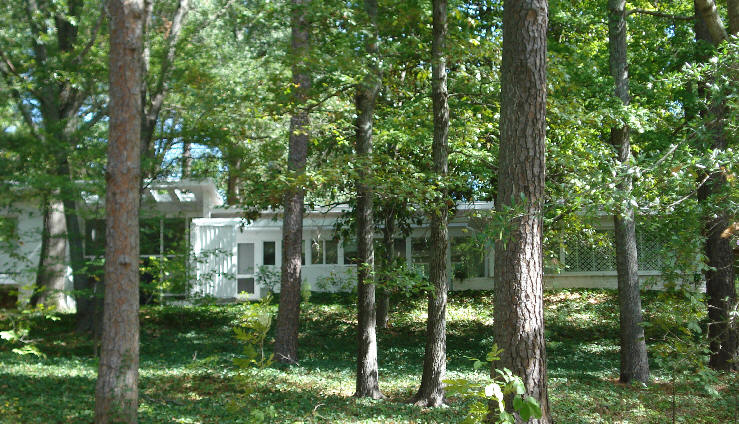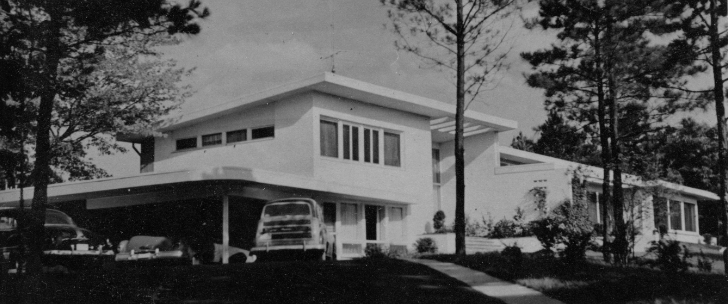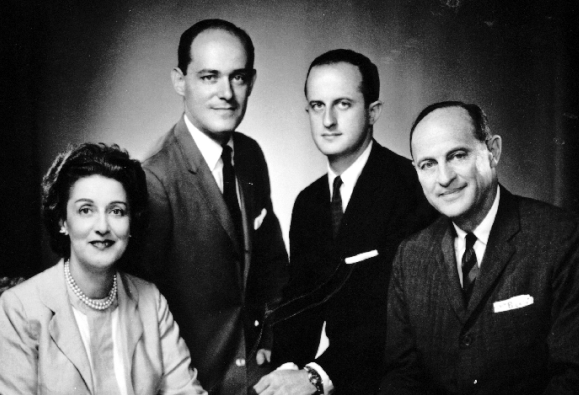 1950 - The Eli and Sara Nachamson Evans House, 1401 Forestview Street, Durham NC. Merchant Eli Evans, owner of Evans United Department Stores, was mayor of Durham for 12 years (1951-1963) and played an important desegregating public accommodations, city agencies and schools. He also gave his time and energy to Jewish affairs, serving as President of the Beth El congregation in Durham, chairman of the statewide Bonds for Israel campaign and President of the statewide United Jewish Appeal.
Family photo from 1957: Sara, sons Eli and Bob, and father Eli. The rambling modern split-level house, with Roman brick walls, originally occupied the entire block between Wells and Bivins streets. On the rear, the house wraps around two sides of an original swimming pool, with an adjacent round, flat-roofed pool house and large terrace. The Evanses entertained here frequently in the pool and courtyard space. Their house was often called the "Jewish Country Club" as the Jewish Evanses were not allowed in other Country Clubs at the time. As of 2012 owned by William and Garrie Kingsbury.
---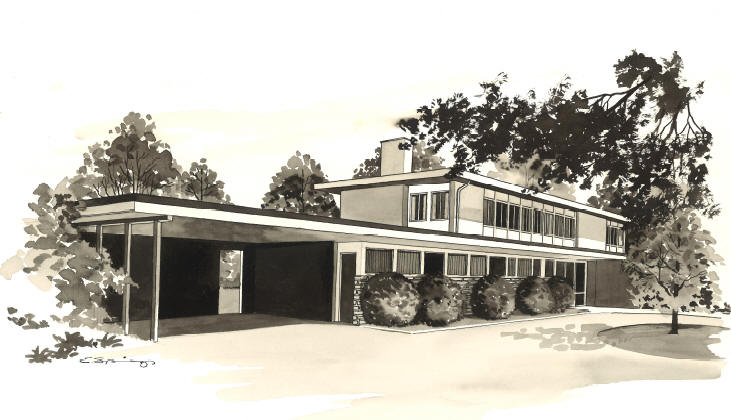 1951 - The Morris and Sylvia Speizman House, 435 Colville Road, Charlotte NC. Two acres. According to their sons Bob and Larry, the house and property was sold to Hugh and Jane McColl, Jr. Sold in 1999 to their son Hugh McColl, III. At some point the land was subdivided and the house destroyed, with three large houses built it its place.
---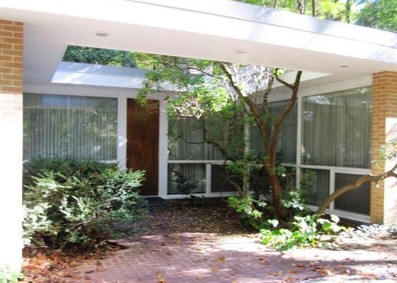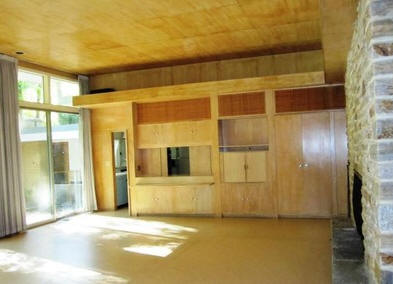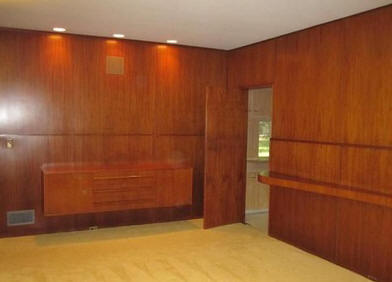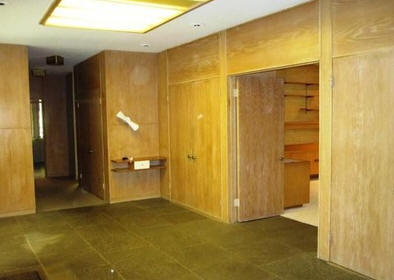 1951 - House designed by Ida Webster, 11011 Baronet Road, Owings Mills MD. Went into foreclosure, then sold in 2012 to Karen F. and James M. Hill.
---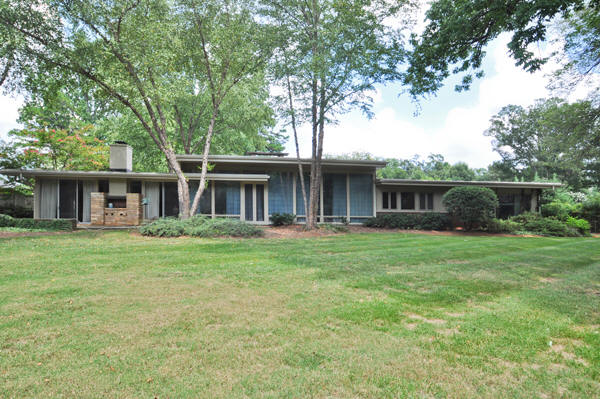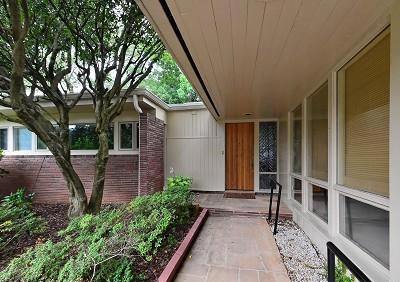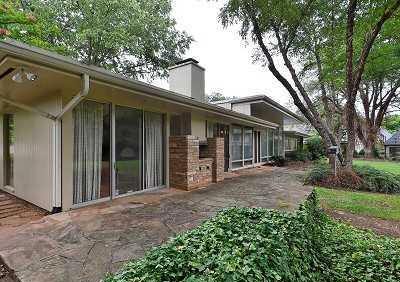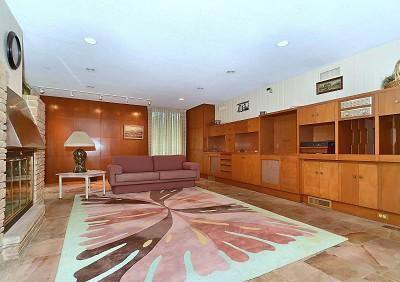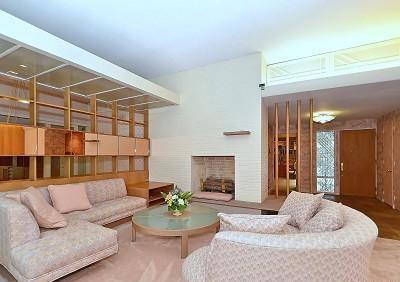 1952 - The Herman and Anita Blumenthal Residence, 3850 Sedgewood Circle, Charlotte NC. The family lived there for over 50 years. Sold in 2010 to APS Sedgewood LLC. Sold in 2012 to Sarah R. and John K. Pursley.
---

1952 - The Irving Herman (Larry) and Irene Nachamson Madalia Residence, 2530 Forest Drive, Charlotte NC. He died in 1954. Irene was sister to Sara Nachamson Evans, above. According to their daughter, Norma, the house was sold around 1964 to George and Emily Baxter and Irene moved the family to Miami. Sold around 1978 to Stuart and Sandra (Sandy) Wollman Kornstein. Sold in 1995 to Mollie and Charles (Chris) Lowe. They hired Murray Whisnant to design a master bedroom addition, completed around 1996. Sold in 2003 to Luther Cochrane. Sold in 2004 to Emily and A. Zach Smith III. The Smiths destroyed the house but replaced it in 2009 with a Modernist residence designed by their daughter, Lindsay Myers Smith.
If you have photos of the original house, please write us!
---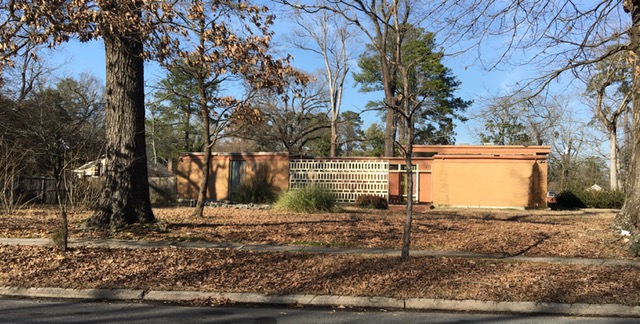 1960 - The Seymour and Fannie Lee Brown Residence, 1305 East Mulberry Street, Goldsboro NC. Sold in 2003 by Fannie Brown's executors to Bobbie C. Lawrie. Sold later in 2003 to Center of Love Home Care Inc. Sold in 2009 to Eleva Monroe.
---

Year unknown - The ?? Residence, Shoreham Drive, Charlotte NC. Sandy Kornstein recalls there was another Edelbaum house near her house on Forest Drive on the north side of Shoreham. It appears to have been torn down, needs verification.
---
Sources include: Edelbaum's son Jon F. Edelbaum; UNC-Chapel Hill; Murray Whisnant; Sandy Wollman Kornstein; Webster's grandson David Aibel; Edelbaum's grandson Ian Zimmerman and his wife Heather McCormick; Larry and Bob Spiezman; Norma Madalia Rosenberg.