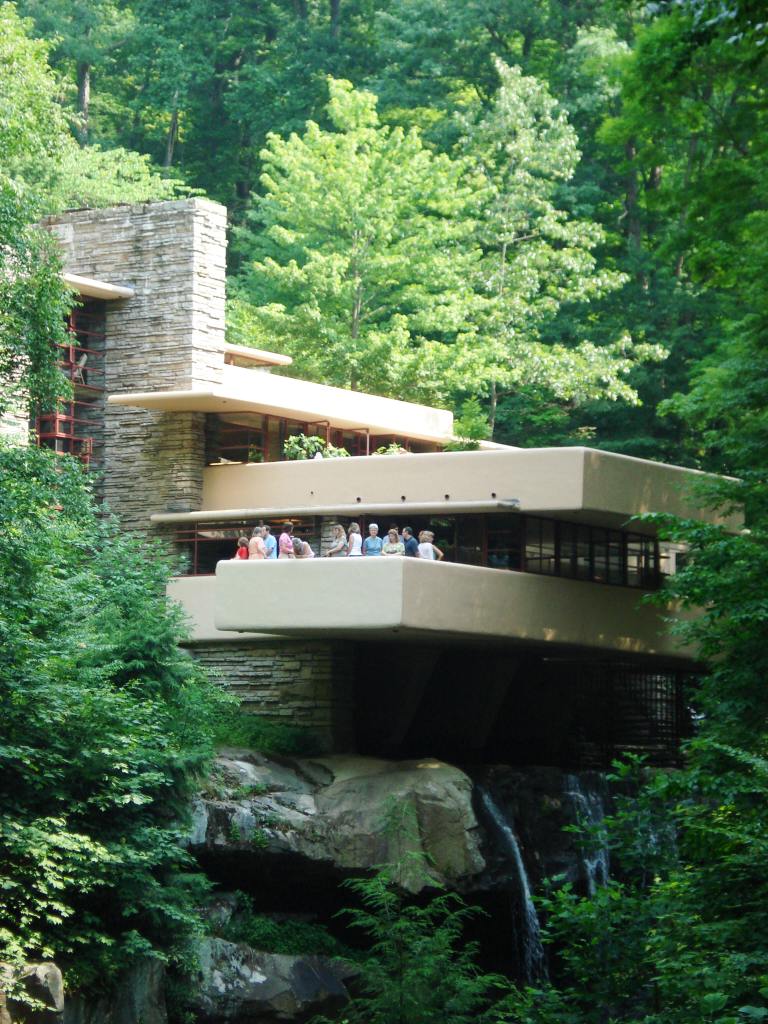 The Frank Lloyd Wright/Fallingwater Tour 2018
Sunday-Monday, September 23-24
Have you always wanted to see Fallingwater, Frank Lloyd Wright's masterpiece? It's the most famous Modernist house in America! Do the Wright thing and join NCMH on our annual trip this fall. Finally, you'll get Fallingwater off your bucket list!
What about flying, direct, to Pennsylvania? It's all included. Breakfast? Lunches? Wi-fi? Yes. Hotel? You betcha. Dinner Saturday night? Ground transportation? Of course. Wow, that's incredible! We think so, too.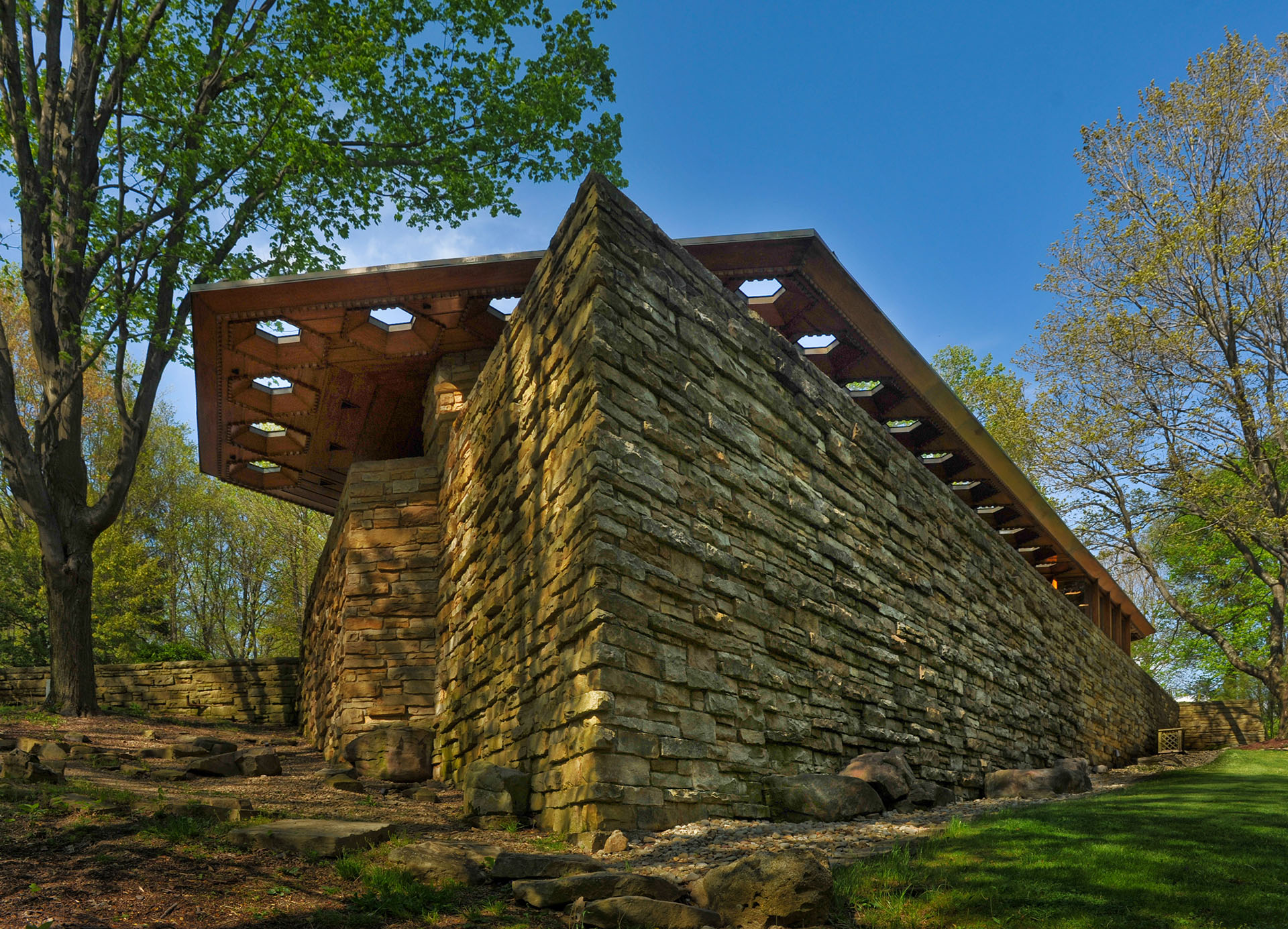 Did you know that just a few miles away, there's another remarkable Wright house, Kentuck Knob, and it's world-class outdoor sculpture garden? We will go there.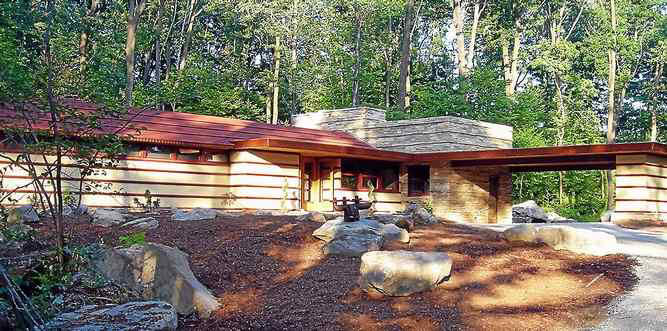 Want to visit the Duncan House, another by Wright? No problem. How about two more Usonian homes inspired by Wright? Yes!
Join NCMH and our merry band of architectural adventurers as we make the pilgrimage to Fallingwater and all things Wright. This trip is a once-in-a-lifetime opportunity, with virtually everything included:
Roundtrip DIRECT flight to Pittsburgh Intl Airport via American Airlines.
Our own air-conditioned touring bus with wifi.
Guided detailed tours of Fallingwater, Kentuck Knob, and Polymath Park (Duncan house plus 2 additional houses), with external photography permitted.
Double occupancy accommodations at the Mount Pleasant Holiday Inn Express with free breakfast and free wifi. This is our seventh year there; they love us!
Lunch both days, including one at Polymath Park.
Dinner on Sunday. Monday night dinner is on your own at the PIT airport before we depart.
Checked baggage is not allowed. You may carry on only one rollerboard and one personal item (purses do count).
Parking at RDU is not included.
Architects can get self-reported CEU hours if arranged in advance with the AIA.
SUNDAY
9am Arrive at RDU American Airlines ticket counter, meet your tour leaders Angela Roehl and Sharon Glazener.
11am Fly to Pittsburgh
1120am Arrive Pittsburgh
130pm Lunch TBA
300pm Arrive at Fallingwater, time to rest and *shop* the great Fallingwater Wright store
330pm Fallingwater Tour (plus wine reception if you can get it)
6pm Dinner provided at Out of the Fire, then continue to Hotel
MONDAY
7am Breakfast at the Hotel, check out
8am Leave for Kentuck Knob
845am Tour Kentuck Knob
1145 Lunch and Tour Polymath Park
3pm Andy Warhol Museum
5pm Arrive airport, dinner on your own
620pm Fly direct to RDU, arrive about 750pm
TICKETS
General Public, Dbl Occ, $1149
General Public, Sgl Occ, $1249
Mod Squad, Dbl Occ, $999
Mod Squad, Sgl Occ, $1099
---
The Fine Print
All participants are required to sign a liability release before going on the trip. This will be emailed to you a few weeks ahead.
All participants are invited to a group potluck in Durham to get to know each other about a month ahead of the trip.
Once full payment is made, there are no refunds for any reason except for trip cancellation. However, you can transfer your place to another person with at least two weeks written notice to NCMH.
The itinerary, number, and order of trip events are subject to change without notice or refund.
There is a small but possible risk of overnight stay if buses and/or flights are delayed, in which case participants are responsible for any additional costs of meals, lodging, transportation, and incidental expenses. The chances of this happening are very small, and it has never happened before on an NCMH trip, but it could happen, so be prepared.
No checked luggage allowed, carry-on only. Hey, it's only one night!
For questions, please call NCMH's Executive Director George Smart at 919.740.8407. Proceeds benefit the documentation, preservation, and promotion efforts of NCMH.