Additional NC Architect and Designer Interviews
* = deceased

2018 *Bob Miller


2017 *Gene Watts Jones


2017 *Gil Slack


2013 *Jean Middleton


2012 Doris Stanley


2012 *Don Stewart


2012 Abie Harris


2012 Raymond Neutra


2011 Haigh Jamgochian


2011 Frank Harmon / Lewis Clarke


2011 Charlie Kahn


2011 Robert (Judge) Carr


2011 Dick Bell


2011 Clinton Gravely


2011 Dan MacMillan


2011 *Betty Silver Howison

---
The Charles Kahn Interviews
Charlie Kahn, an MIT graduate and Professor of Architecture at NCSU, recorded audio interviews in the 1970's with internationally-known architects.
---
Duke Digital Archive of Arts and Architecture
The Diamonstein-Spielvogel Video Archive features interviews Barbaralee Diamonstein-Spielvogel conducted with prominent artists, musicians, architects, designers, photographers, directors, actors, writers, and art collectors, documenting the arts world during the 1970's and 1980's. Also on YouTube.
---
The Steve Clipp Show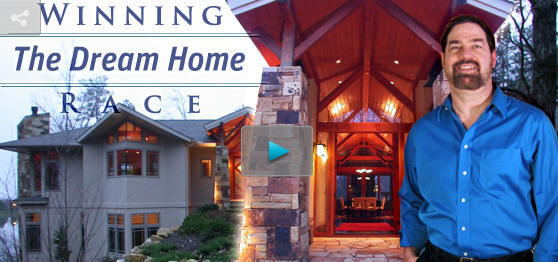 Chapel Hill architect Steven Clipp had an architecture radio show on the internet, later on WPTF.
NCMH Media Archives

2018 WRAL Tarheel Traveler


2018 No Redeeming Qualities Podcast


2017 Million Dollar Decorating Podcast


2015 WPTF Radio


2014 WNCT-TV

2014 WUNC-TV North Carolina Now

2014 WPTF Steven Clipp

2014 - Winston-Salem architect
Adam Sebastian
talks about Modernist Houses on the Camel City Dispatch.

2013 - NCModernist Legacy Award from AIA North Carolina.

2013 - WPTF Steven Clipp

2013 - HRH Prince Charles "Press Secretary" announces the name change from Triangle Modernist Houses to North Carolina Modernist Houses.

2012 - George Smart on the podcast "Winning the Dream Home Race" by Chapel Hill architect Steven Clipp.

2012 - Raleigh TedX talk by Phil Freelon on "Turning Ideas into Reality."

2012 - Dion Neutra, son of
Richard Neutra
and George Smart discuss Modernist architecture on WFAE Charlotte Talks.

2012 - George Smart presents Mayberry Modernism at Raleigh Pecha Kucha 12.

2011 - Charlie Kahn interviews
Owen Smith
, until 2012 the oldest practicing architect in North Carolina.

2011 - Frank Stasio talks with architects
John Reese
and Jon Zelwegger about why good architecture and good design make the world a better place in 91.5 WUNC Radio.

2010 - AIANC Center for Architecture and Design Groundbreaking by David Crawford.

2010 - WFAE Charlotte Talks: Mid-Century Moderns in Charlotte, featuring Theo Prudon, Professor of Architecture at Columbia University; Diane Althouse, Executive Director, Historic Charlotte; Ken Lambla, Dean, College of Arts + Architecture at UNC Charlotte.

2010 - George Smart speaks on Mayberry Modernism at Raleigh's Urban Design Center.

2010 - George Smart interviews Jan Scruggs of the Vietnam Veterans Memorial, part of the
NCMH/Ackland Art+Architecture
Trip.

2010 - George Smart on Mayberry Modernism at Ignite 2.0 in Raleigh.

2010 - The Cliff and Linda Butler House in Chapel Hill.

2009 - The AIA Triangle Diversity Committee showcases Four Architects.


2009 - George Smart on the Larry Lane Show.


2009 - NCM wins a City of Raleigh Sir Walter Raleigh Award.


2009 - NCM/NCSU 60 Years of Triangle Modernist Architecture


2009 - All About Preservation Easements by Preservation North Carolina.


2009 - George Smart reveals Raleigh's biggest secret.


2009 - WUNC Radio - The State of Things. George Smart discusses the 60th Anniversary of the NCSU College of Design.


2009 - Past AIANC Award Videos.


2009 - NCM Tour of Cassilhaus designed by Ellen Cassilly.


2007 - WPTF-AM, The Bob Langford Show, featuring George Smart and Vinny Petrarca.


2006 - Charlotte Discussion: What's Ailing Architecture, featuring Manoj Kesovan.


2006 - Modernism Overview by the Charlotte Historic Landmarks Commission.


1966 - Ann Seltman's 1960's documentary "A is for Architecture."


1950's - Five Houses from Frank Lloyd Wright.