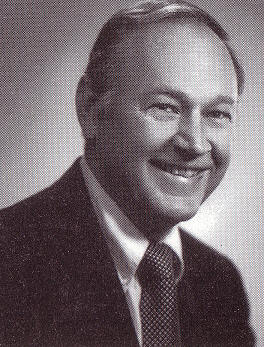 THOMAS THURMON "TOMMY" HAYES, JR., FAIA (1925-1987)
After serving in the Army, Hayes attended NCSU on a football scholarship and received a degree in Architectural Engineering in 1949 and a degree in architecture in 1951. For a brief time, he worked with
William Deitrick
. According to his wife Cleon, he also worked briefly with
Edward Loewenstein
, who sent him to Southern Pines to work on three houses.
In 1952, Hayes decided to go on his own and founded T. T. Hayes Jr. and Associates. He served as construction superintendent for the McElvare Residence by
Henry Kamphoefner
. Later he partnered with Tom Marshall to form Hayes Marshall and Associates; then in 1958 with Calvin Howell to form Hayes Howell and Associates.
He was AIANC President in 1978. After his death, Robert Anderson and David Clinton eventually bought the firm; Clinton left and it became Anderson Architects PLLC. David Clinton recalls that Hayes was a consummate designer and teacher who would frequently quote his muse, Matthew Novicki, architect of Raleigh's Dorton Arena. Pictured below are former firm partners Dick Schnedl, Dick Mitchell, Hayes, and Calvin Howell in the 1970's.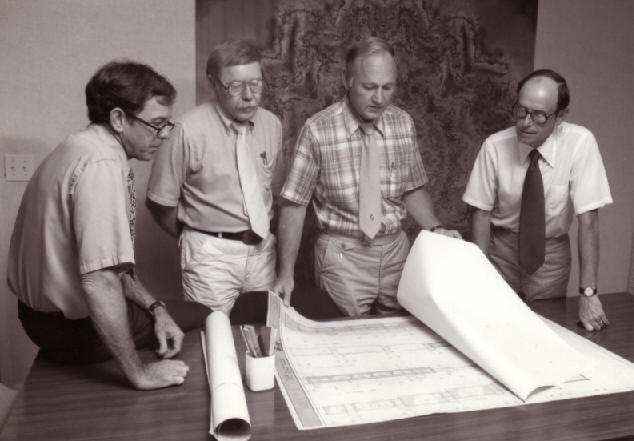 ---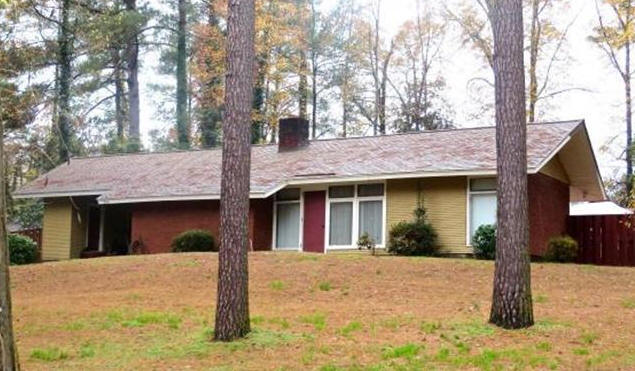 <![if !vml]>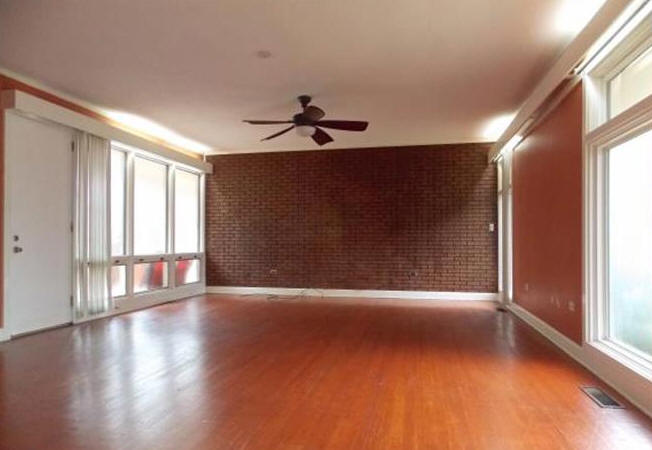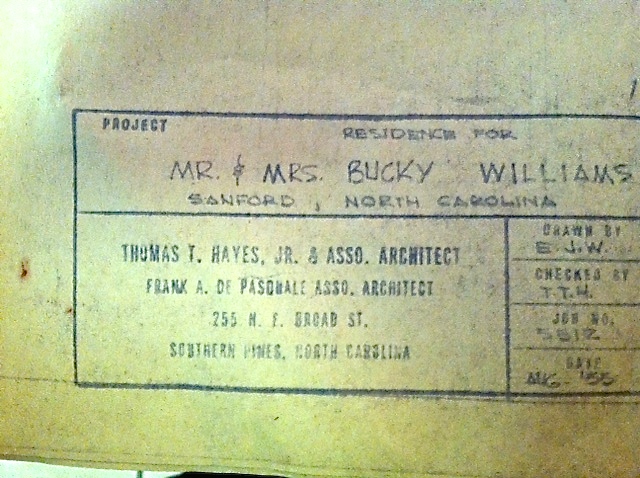 1954 - The E. M. (Bucky) Williams House, 506 Maplewood Drive, Sanford NC. Designed with Frank DePasquale. Sold to Paul Thomas Gilmore.
---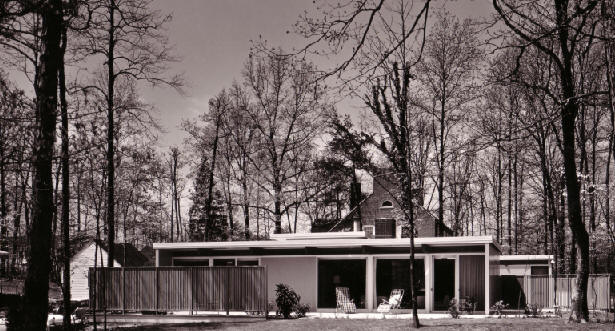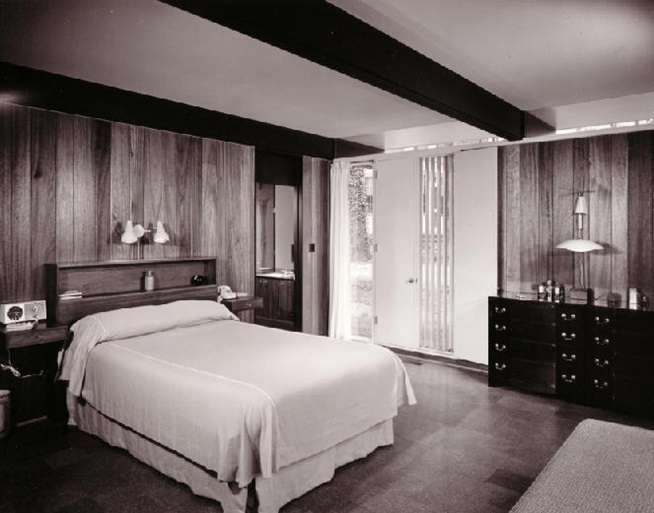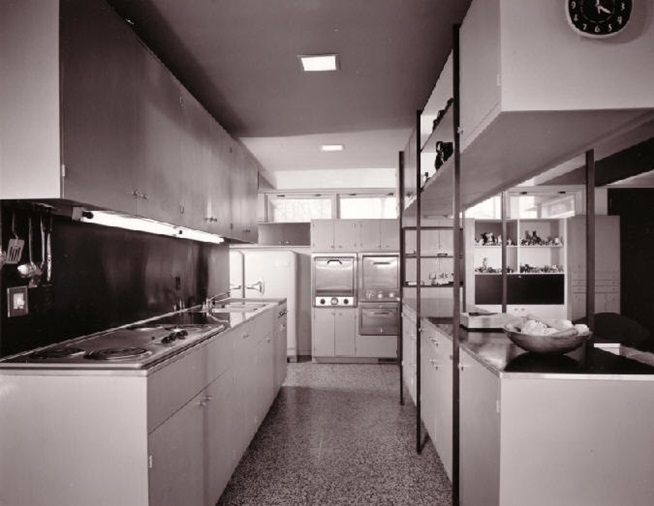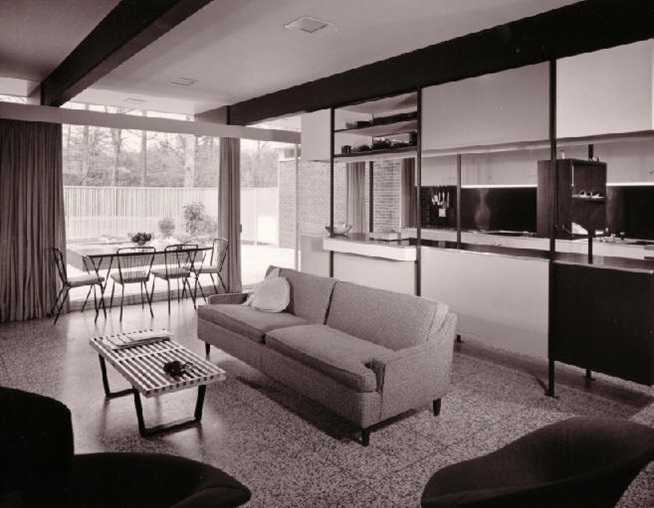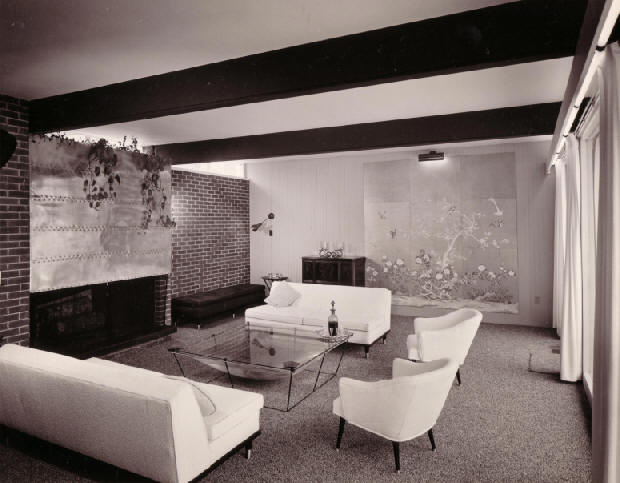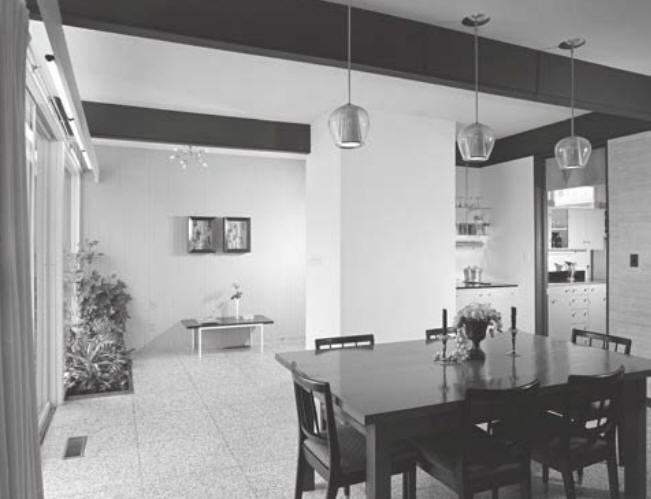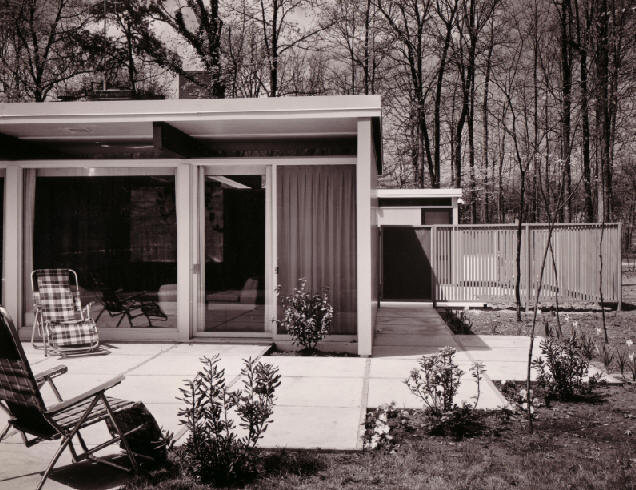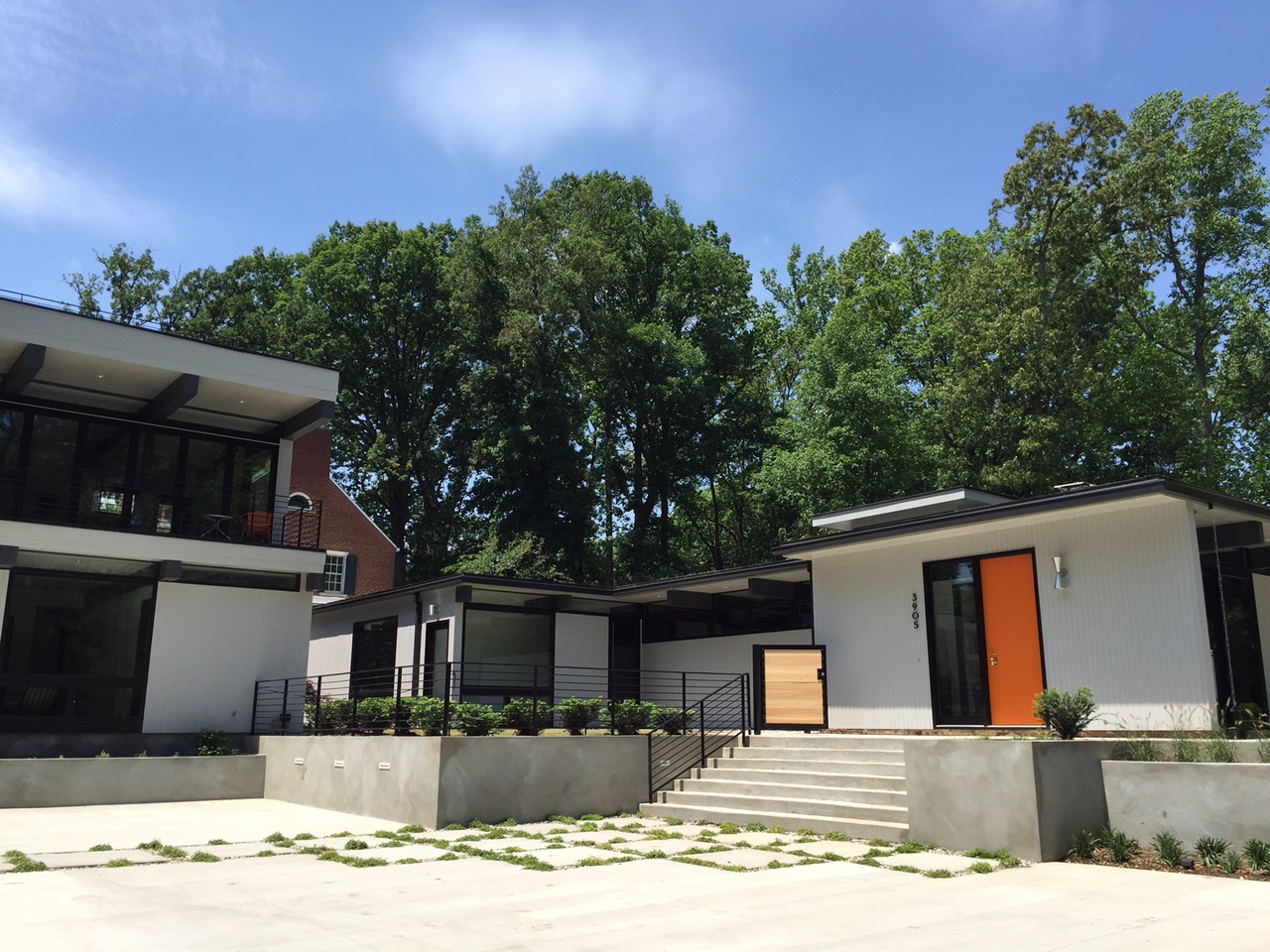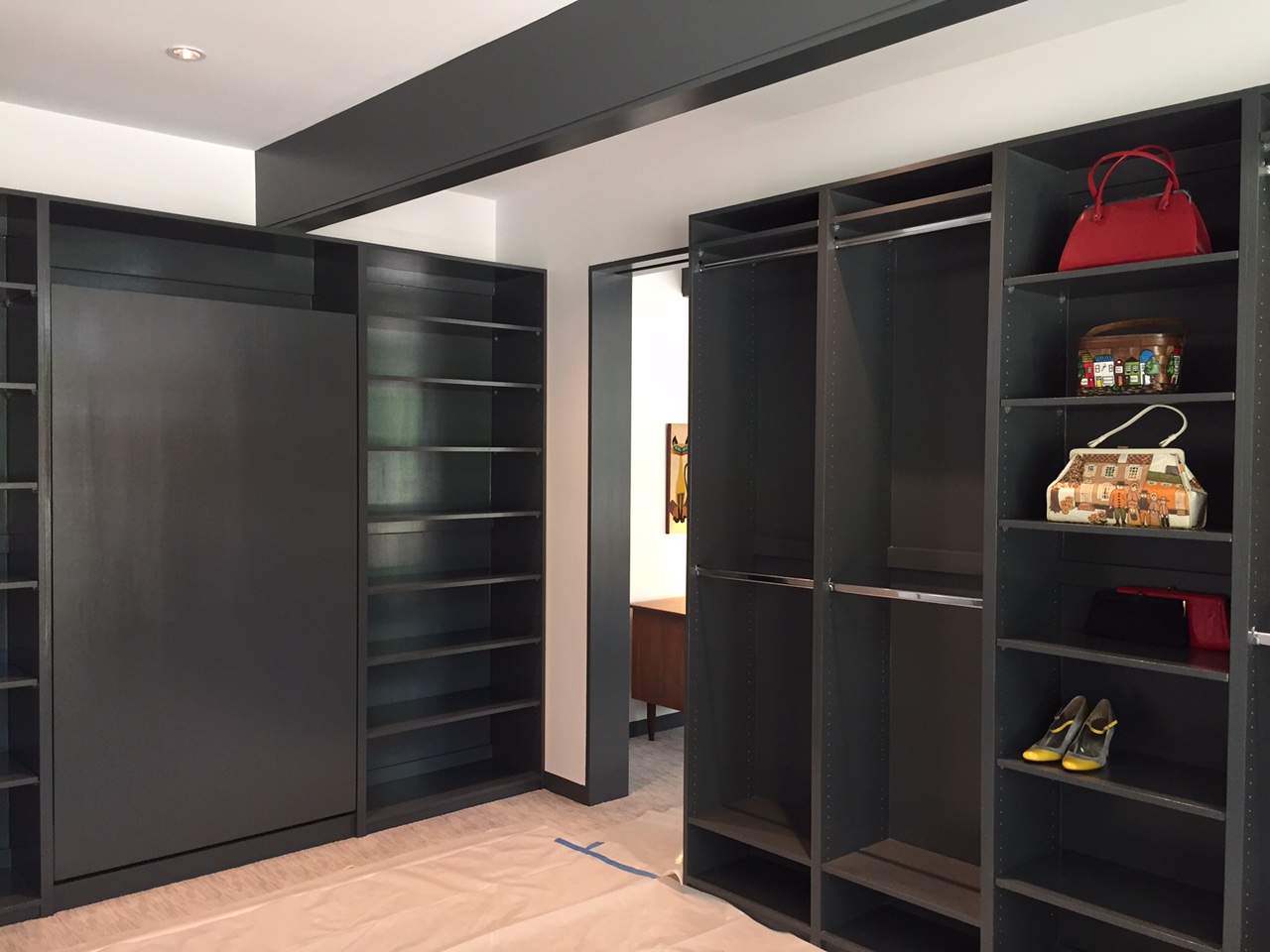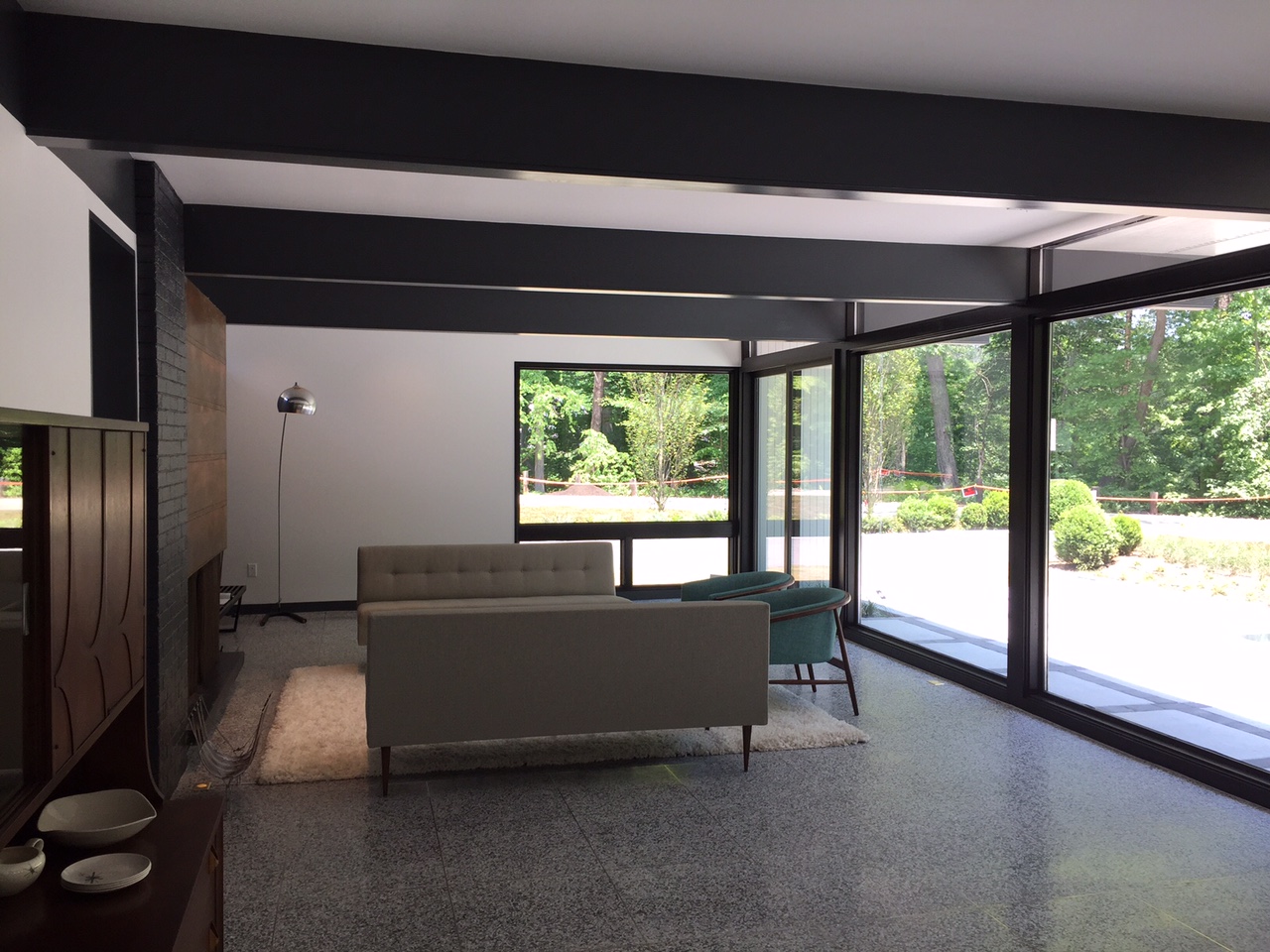 1955 - The Will and Diane Howard Residence, 3905 Henderson Road, Greensboro NC. Will Howard was Hayes' college roommate. Poured terrazzo floors. Sold to Andrew L. and Adele G. Ducker in 1967. Sold in 1971 to Thomas N. and Joanne P. Meschery. Sold in 1972 to Andrew J. and Grace F. Rubin. Sold in 1977 to E. Shepard and Marjorie L. Huntley. Sold in 2001 to Clint Popper. On NCModernist's Endangered List in 2013.
Sold in 2013 to Elizabeth (Liz) and Michale J. Felsen who did a brilliant restoration plus a two-story addition, bottom three photos. Architects were Martin Felsen and Sarah Dunn ofUrbanLabof Chicago; BrentSkelton did the landscape design. Built by Gary Jobe Construction. Featured in the March 2015 O. Henry Magazine.
---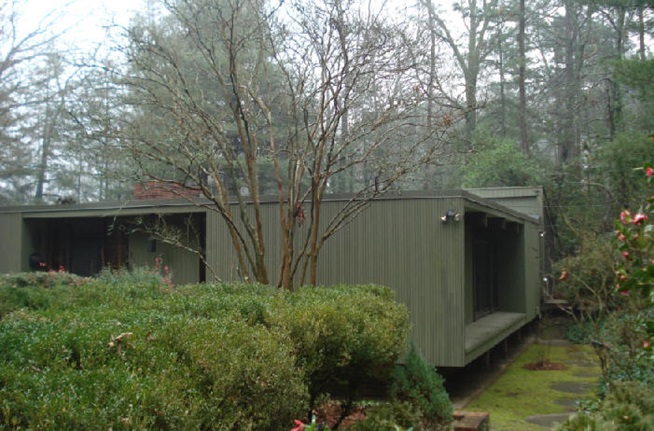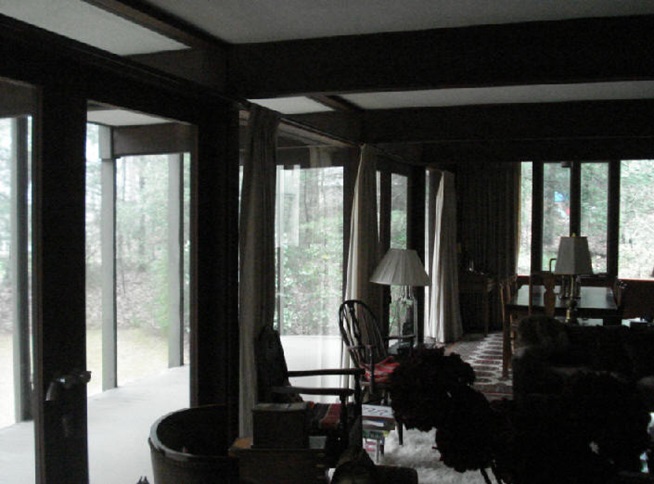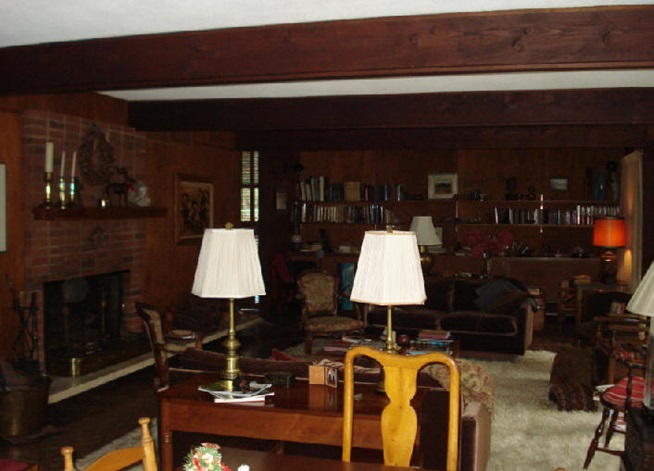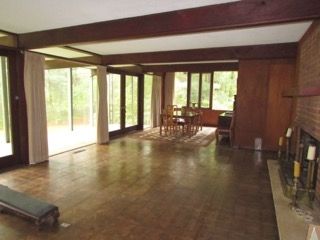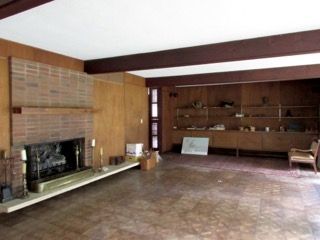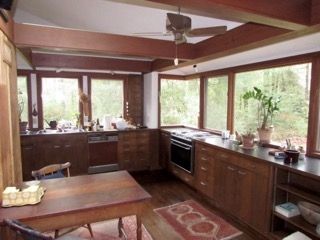 1958 - The Thomas and Cleon Hayes House, 1100 East Massachusetts Avenue, Southern Pines NC. An addition in the rear was put on in the mid-1980's. Deeded to Cleon Hayes. Sold in 2017 to Anna P. Pilson and Decker L. Platt.
---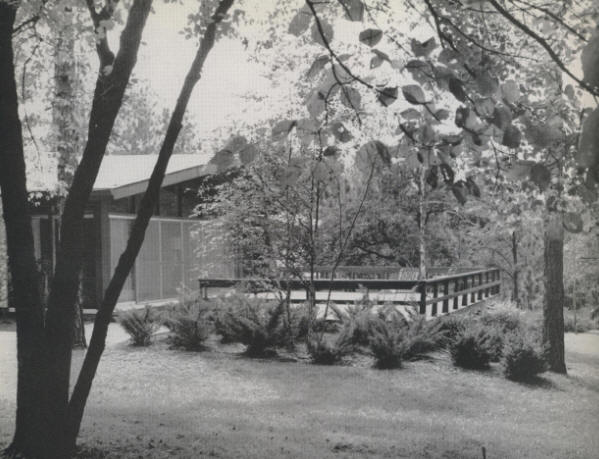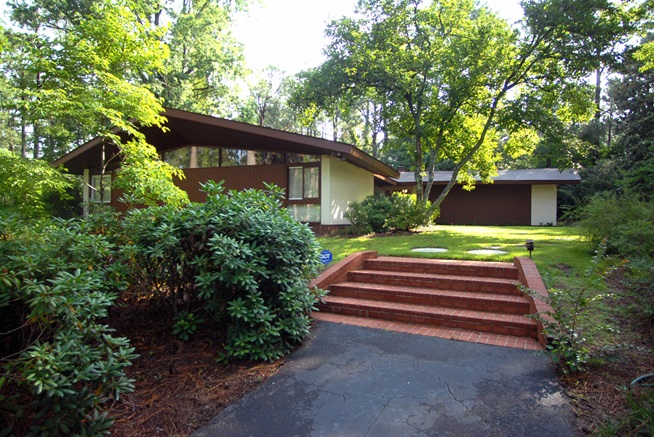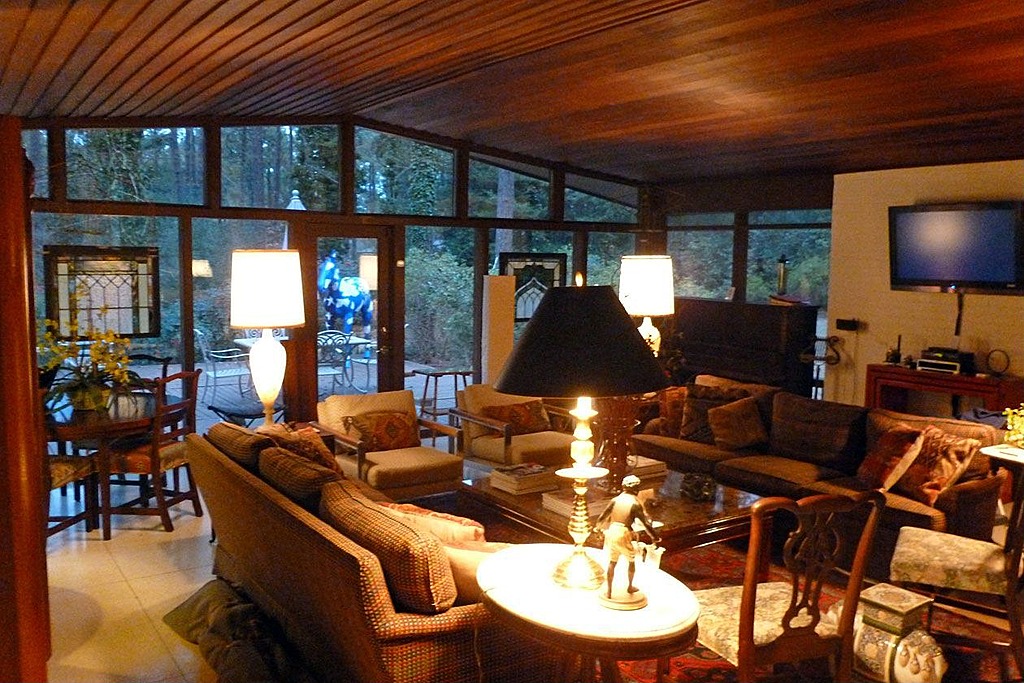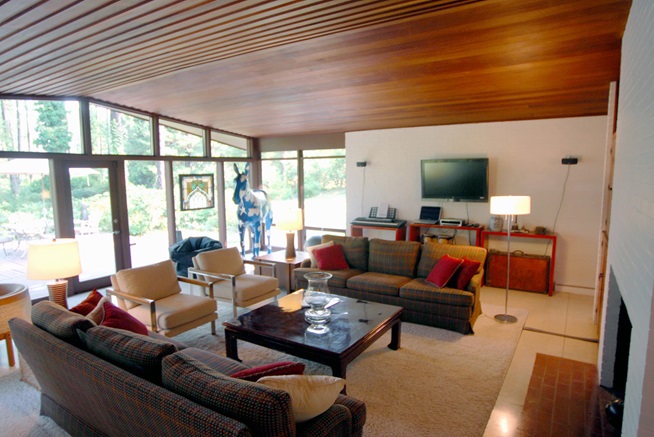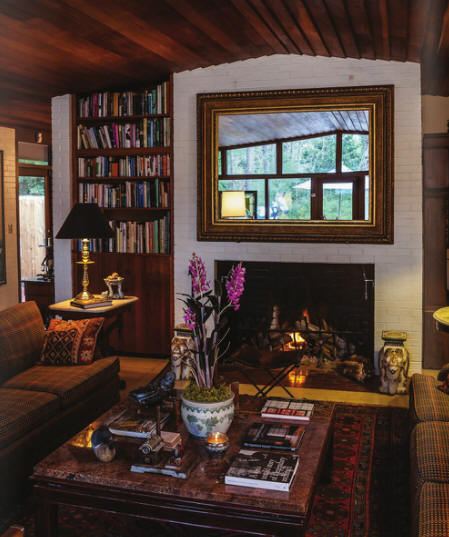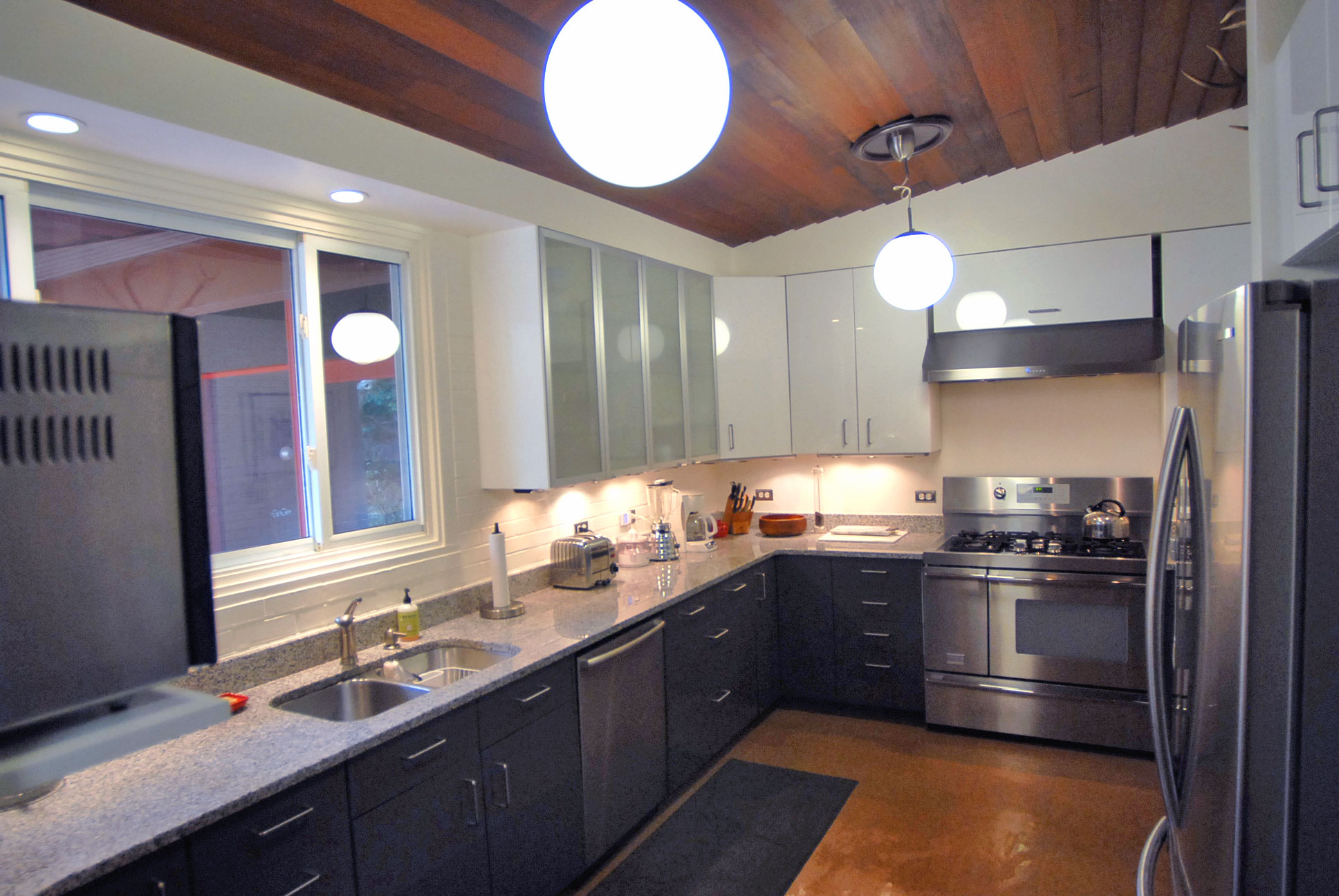 1958 - The C. M. Hazlehurst House, aka Top of the Hill, 230 Hill Road, Southern Pines NC.Landscape architect was Lewis Clarke, but his plan was never completed. 2600 square feet. Sold in 2006 to Robert Rose. Available for rental. As of 2014, Rose planned to execute Clarke's landscaping plan.
---

1959 - The Warren Steed Residence, Candor NC. No picture or specific address. Do you have one?
---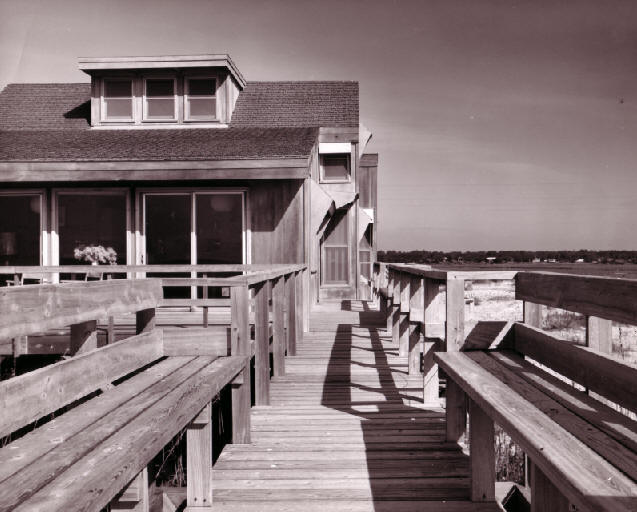 1960 - The Thomas and Cleon Hayes Beach House, 5125 West Beach Drive, Oak Island NC. Has been sold.
---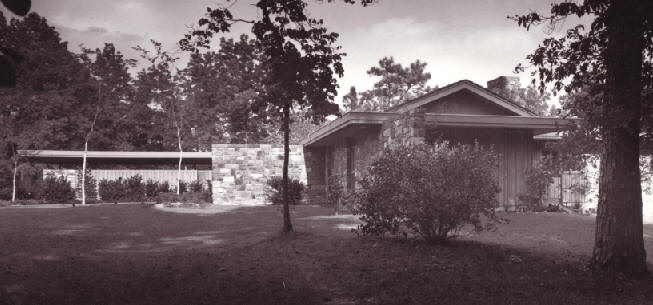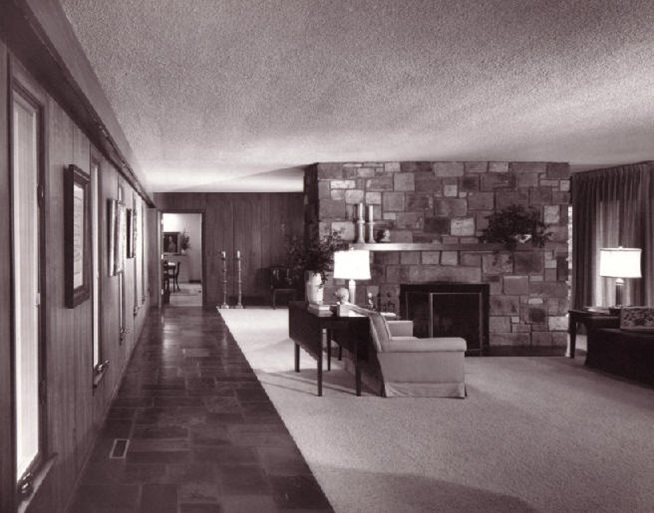 1960 - The Charles and Mary Highsmith Residence, 648 Biscoe Road, Hwy 211, Troy NC. Sold to Emerson and Jo Ann Tuttle. Landscape architecture by Lewis Clarke.
---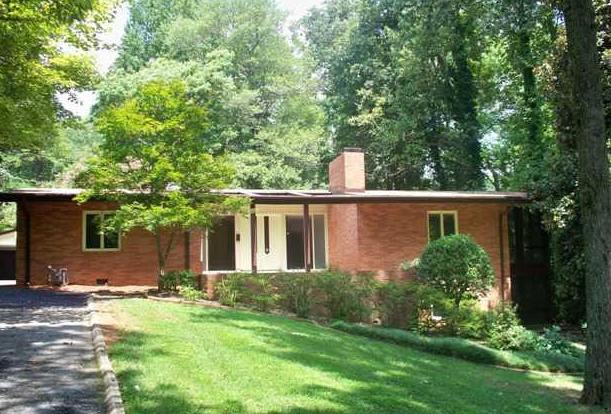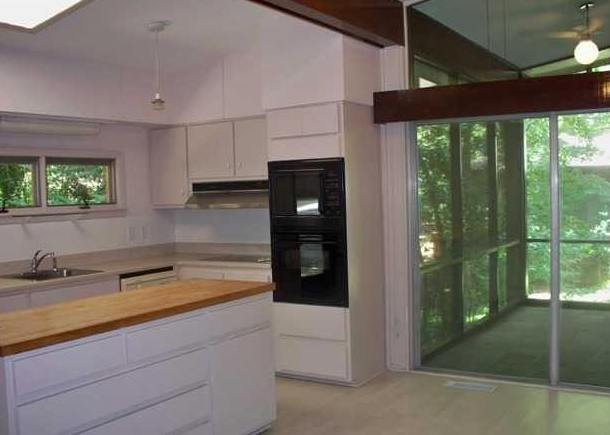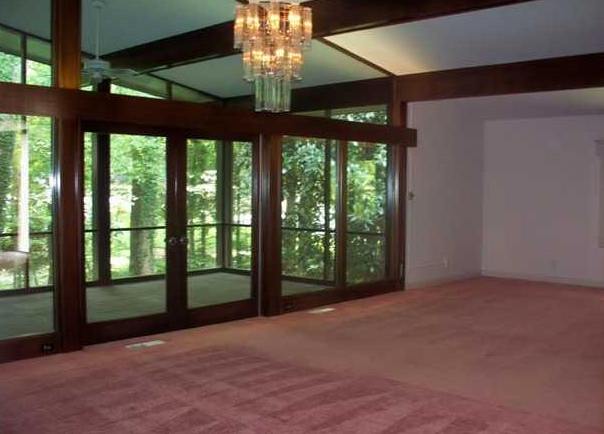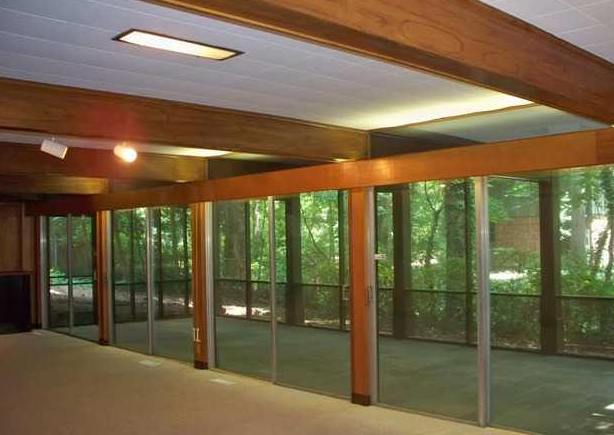 1961 - The William W. and Jean G. Hornig House, 3940 Starmount, Greensboro NC. Sold in 2010 to Shirley and Jeffrey Vestal.
---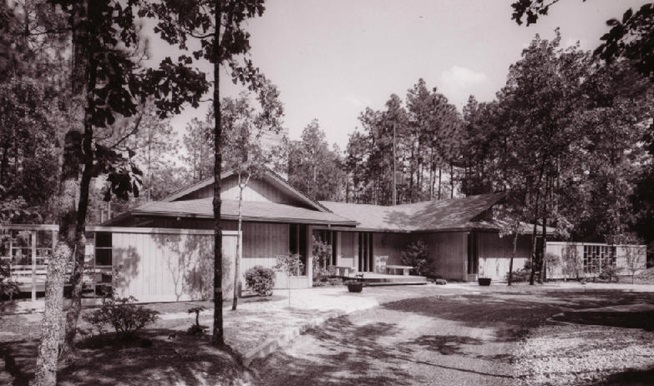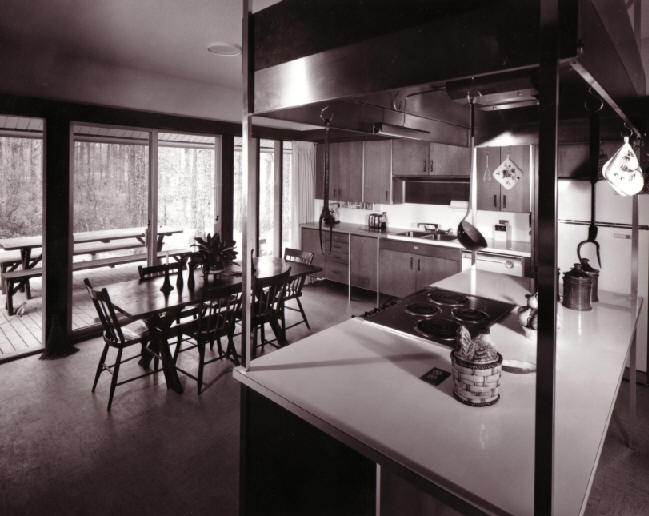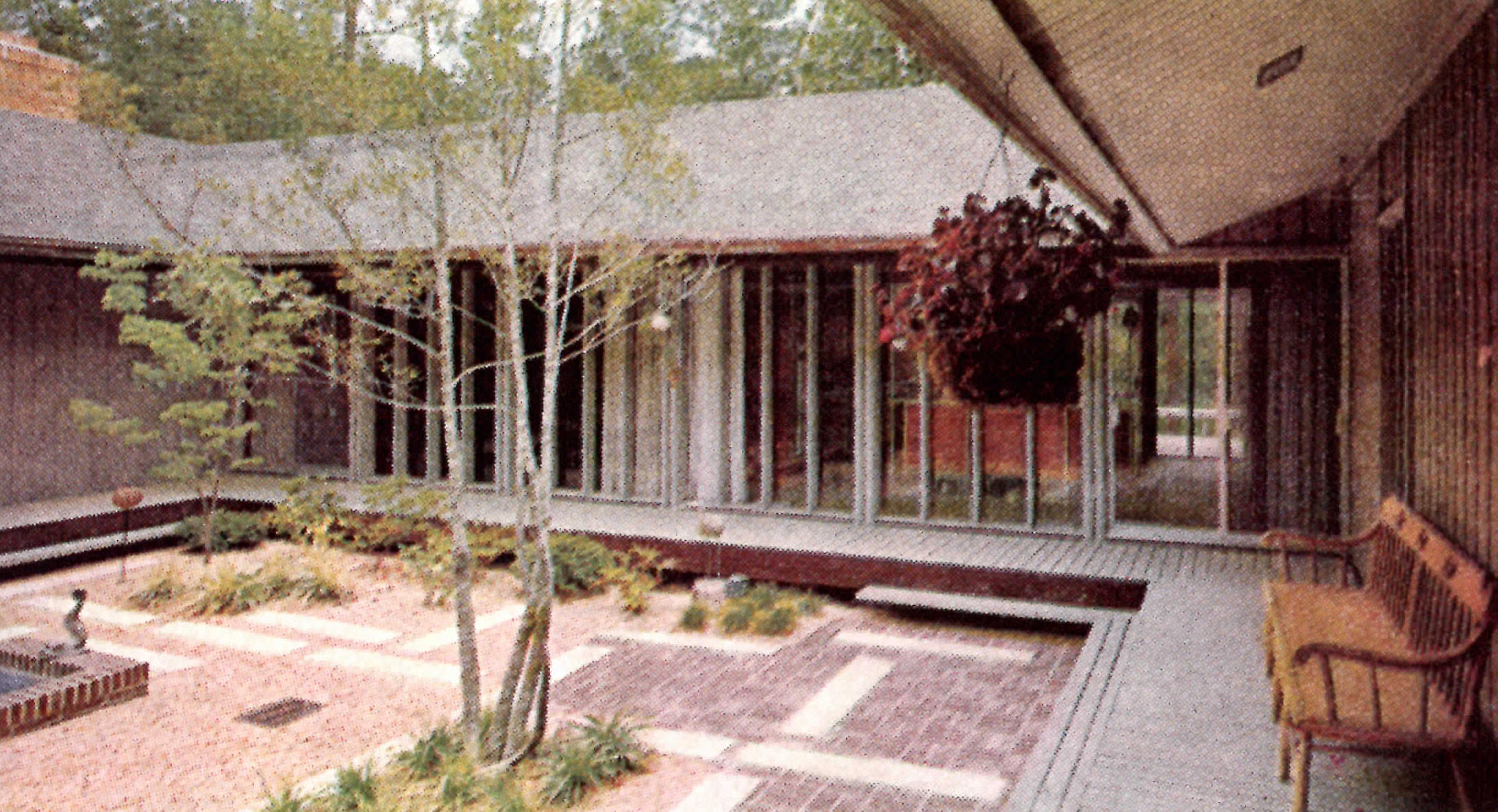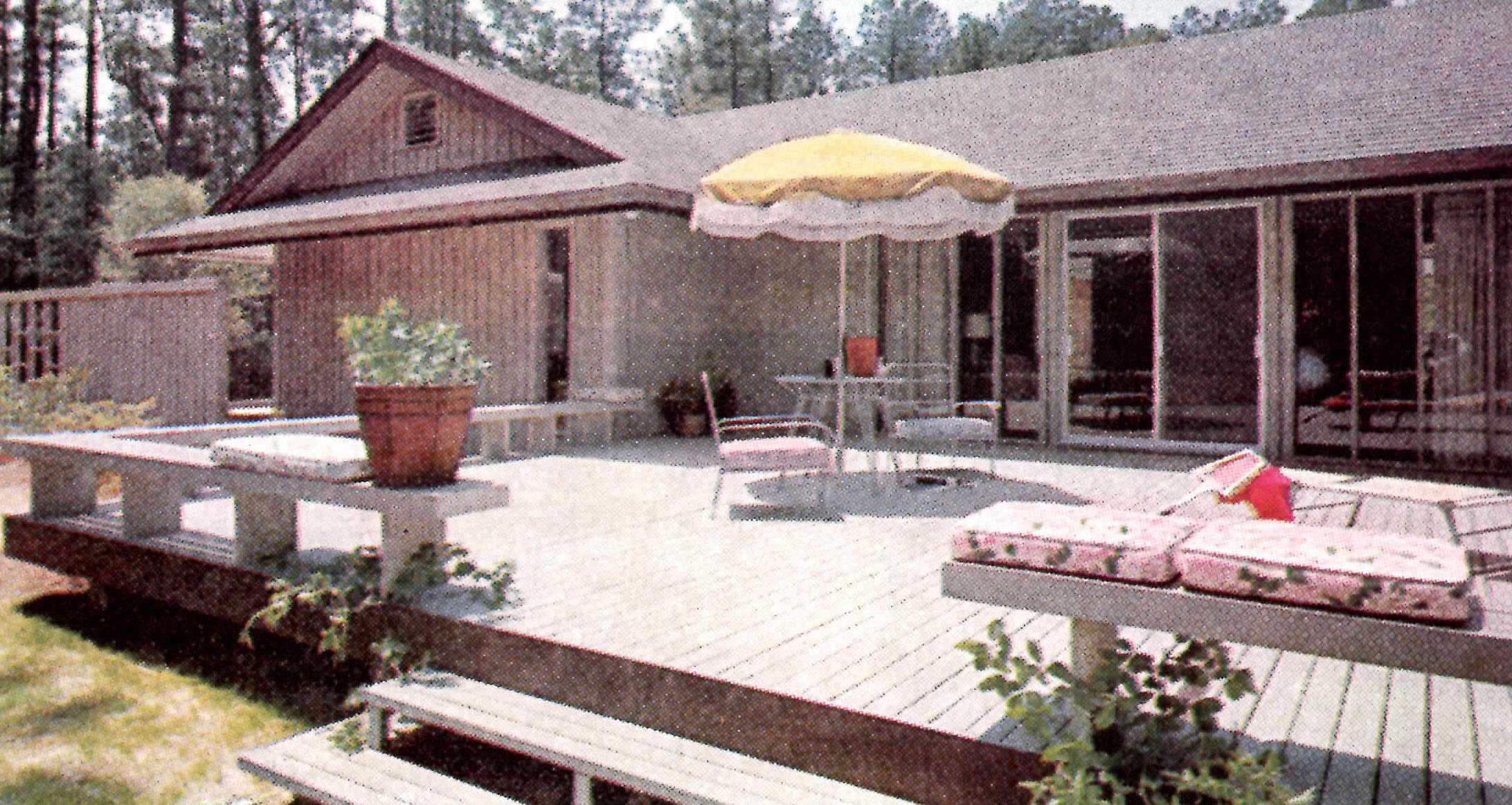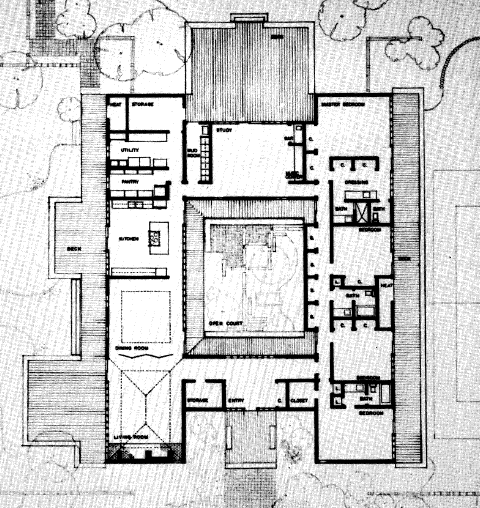 1961 - The William (Bill) and Diana Goff Residence, Country Club Circle, Southern Pines NC. Built by D. A. Rollins of Vass NC. Featured in ads for the Southern Pine Association. Featured in the September 1965 NC Architect. Top photo by Frank Lotz Miller.
---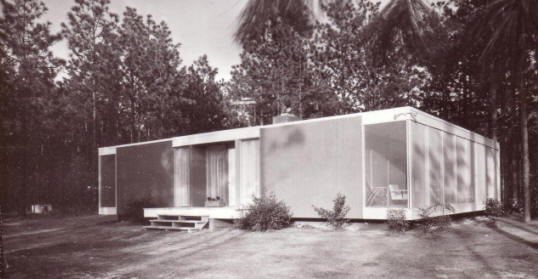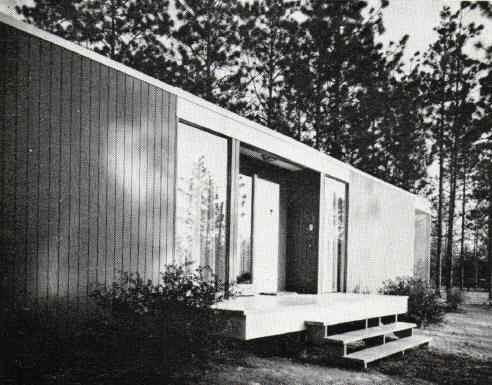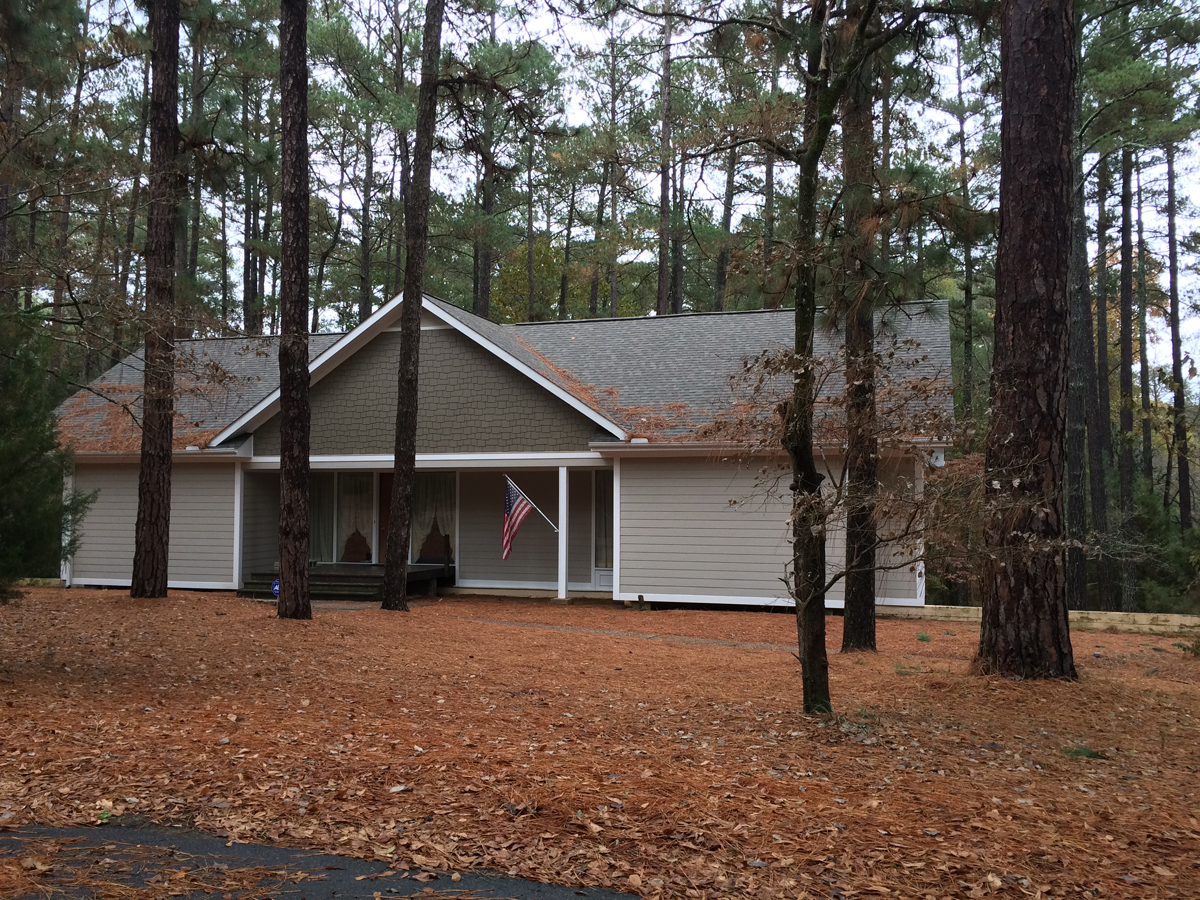 1963 - The William H. And Mae Wadsworth House, 185 Country Club Circle, Southern Pines NC. Featured in the June 1963 NC Architect. Sold in 1969 to Pinehill Estate Inc. Sold in 1974 to Gerald Epley. Sold in 1987 to Robert R. and Elizabeth A. Davis. Sold in 1989 to R. Scott and Susan Boulton. The flat roof was pitched in 2013, bottom photo.
---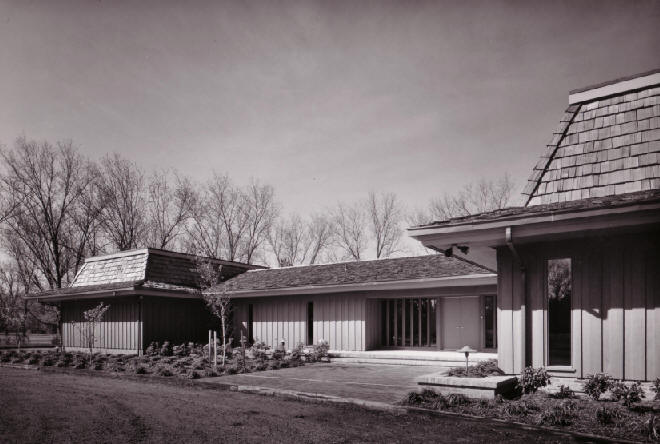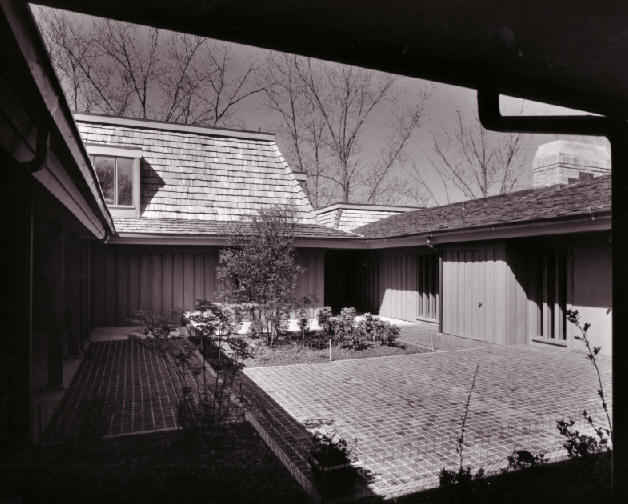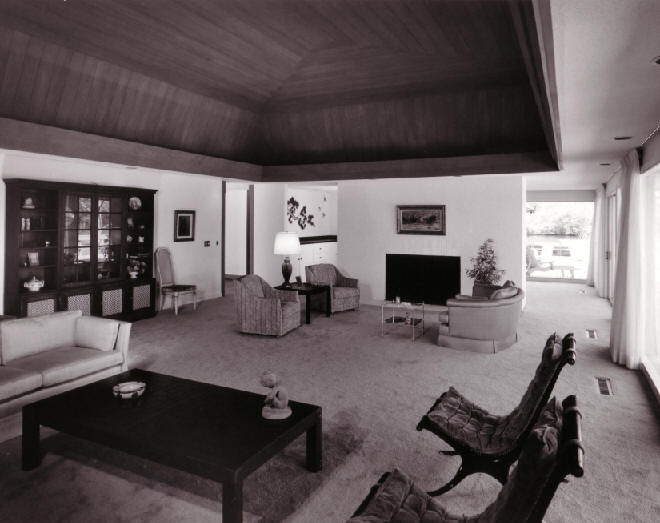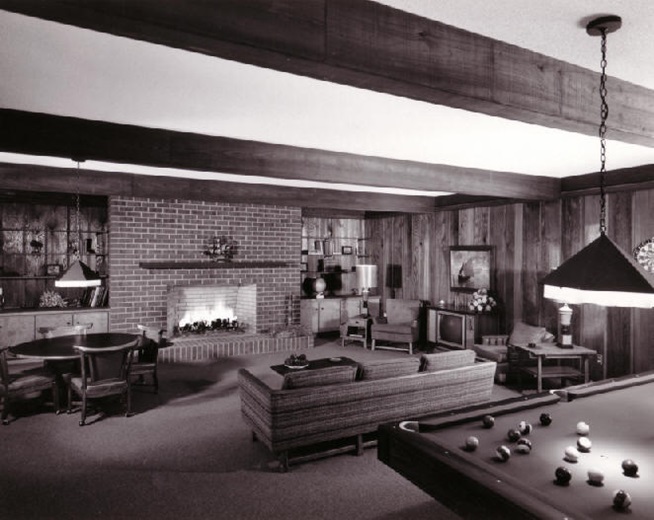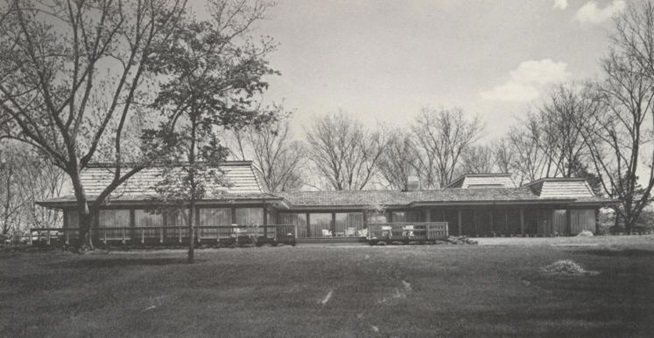 1965 - The George and Winifred (Winnie) Wood Residence, aka the Waterside Residence, 109 Havenwood Drive, Camden NC.Built by Case and Hobbs. This large home, built around a courtyard, won an AIANC Merit Award in 1972. Landscape architecture by Lewis Clarke. Photos by Joseph Molitor. George Wood ran unsuccessfully for Governor in 1976. Deeded in 1991 to Winnie Wood. Sold in 1994 to Doris C. and Frederick Moore. Sold in 1995 to Diana M. Kedzierski. For sale in 2020.
---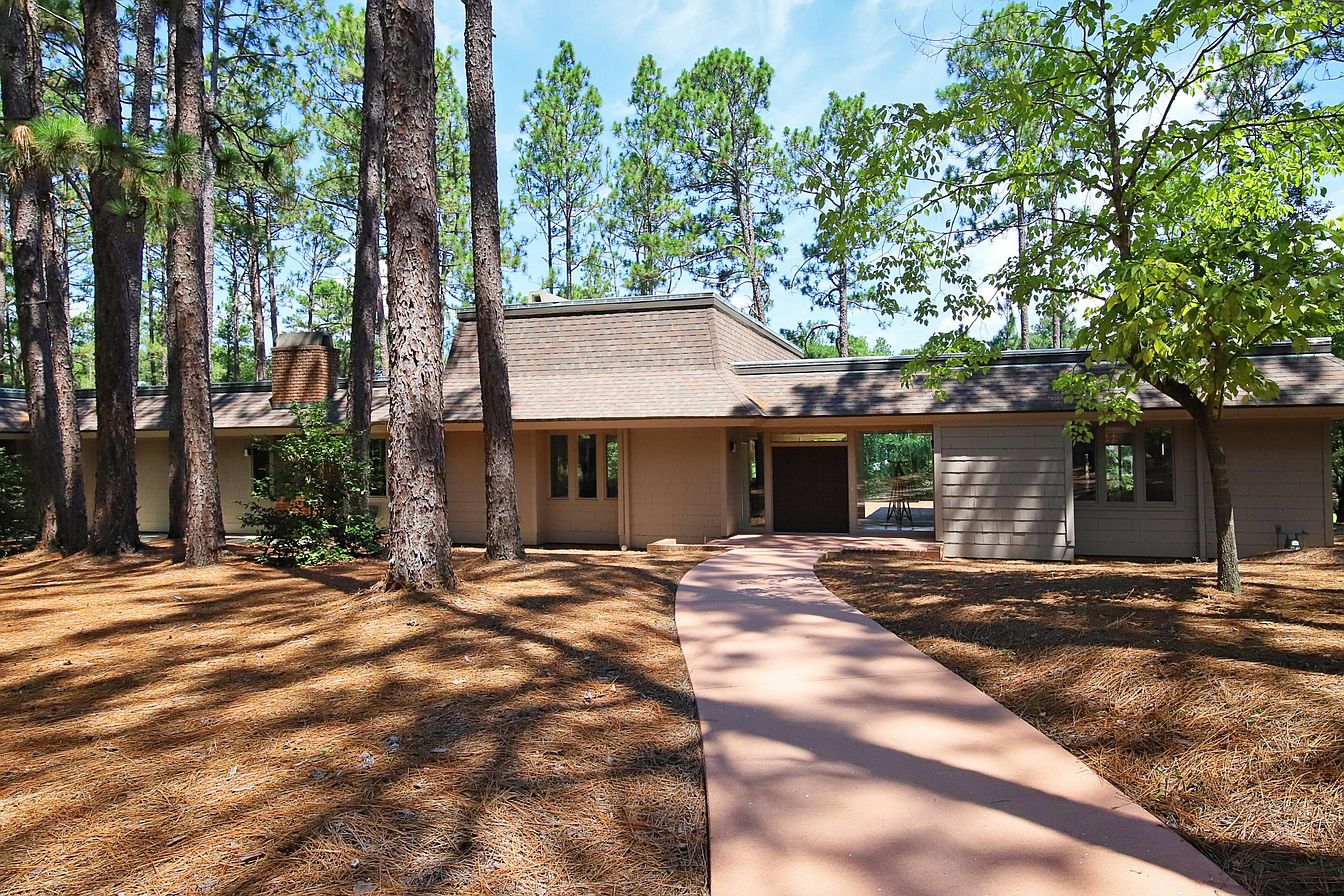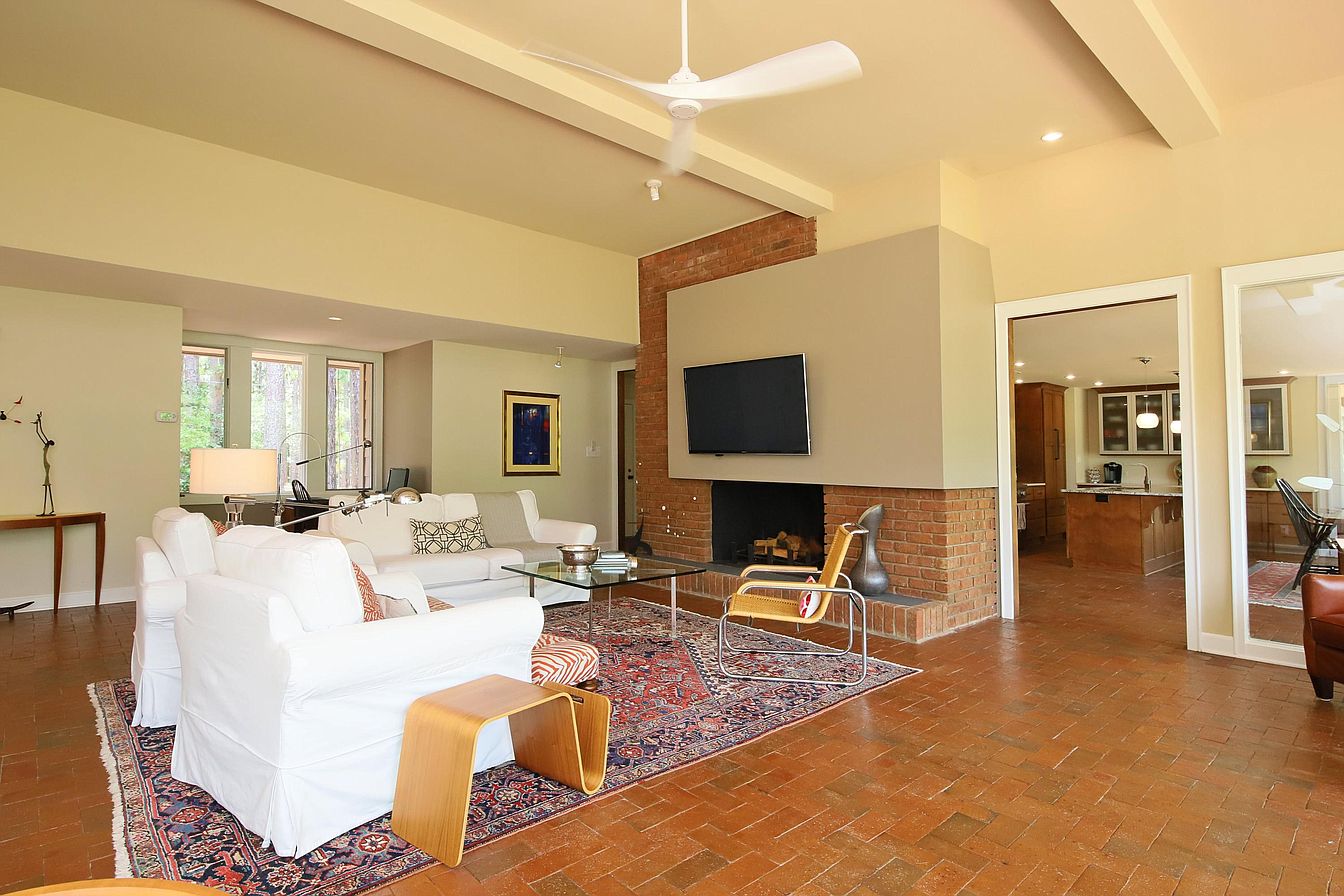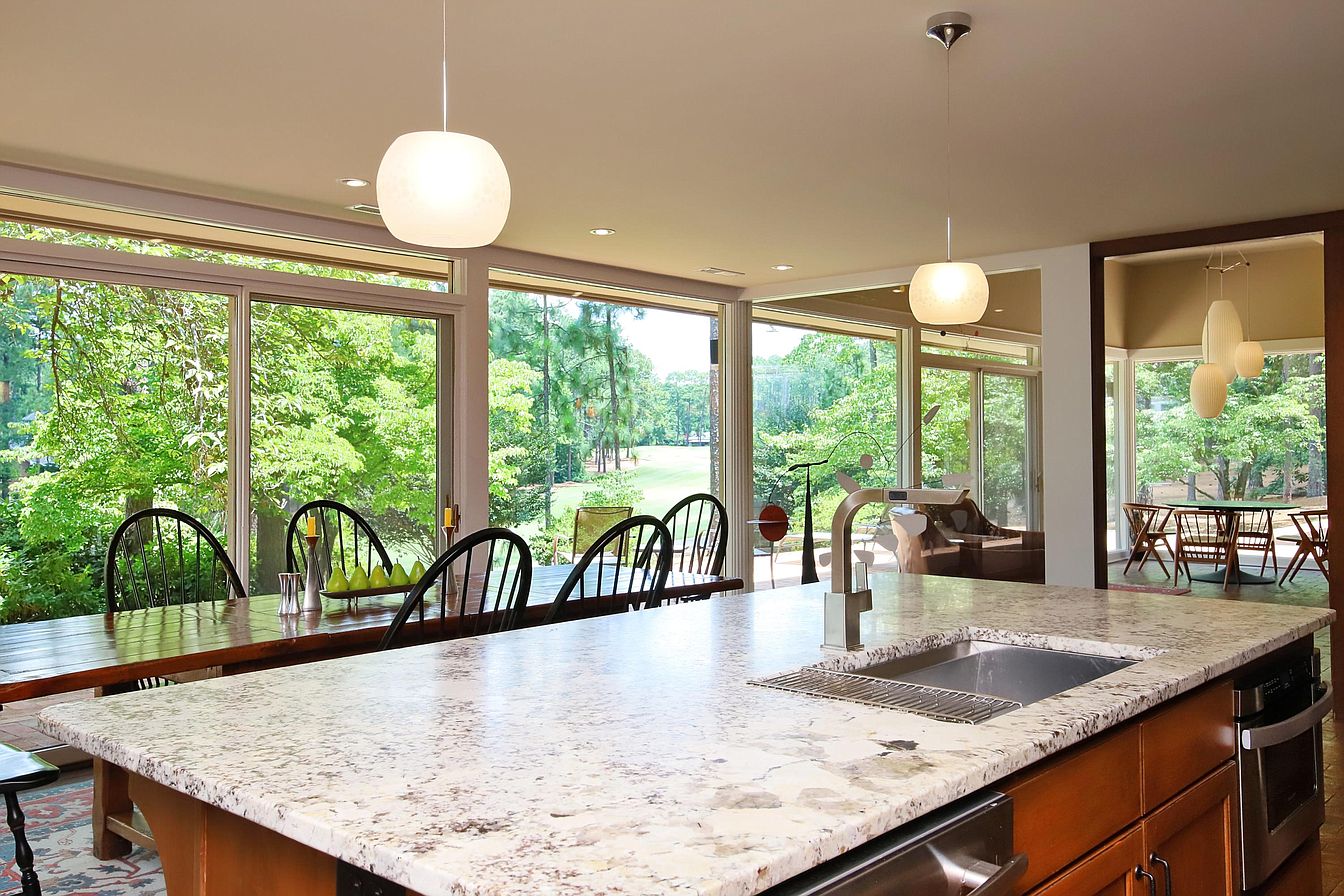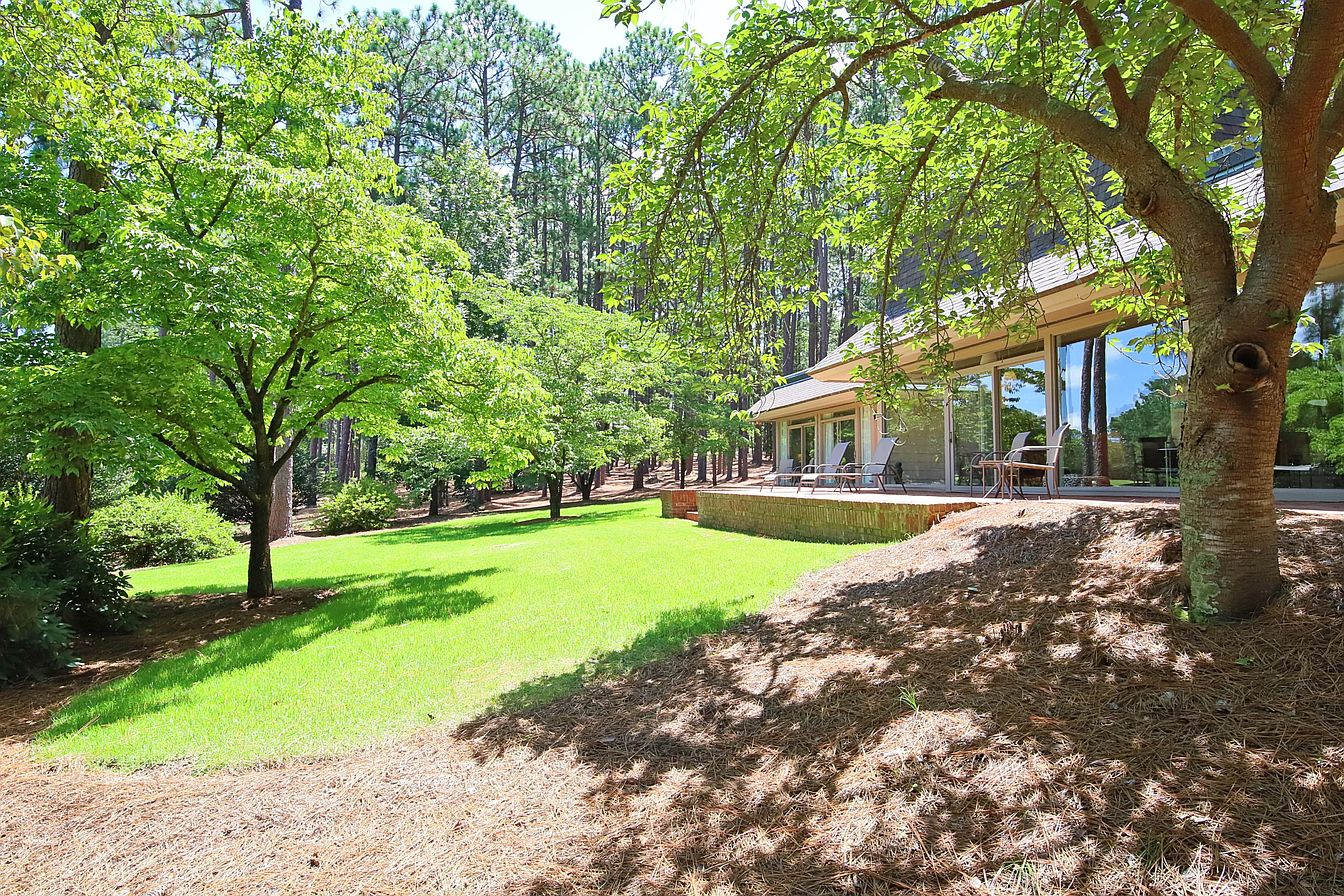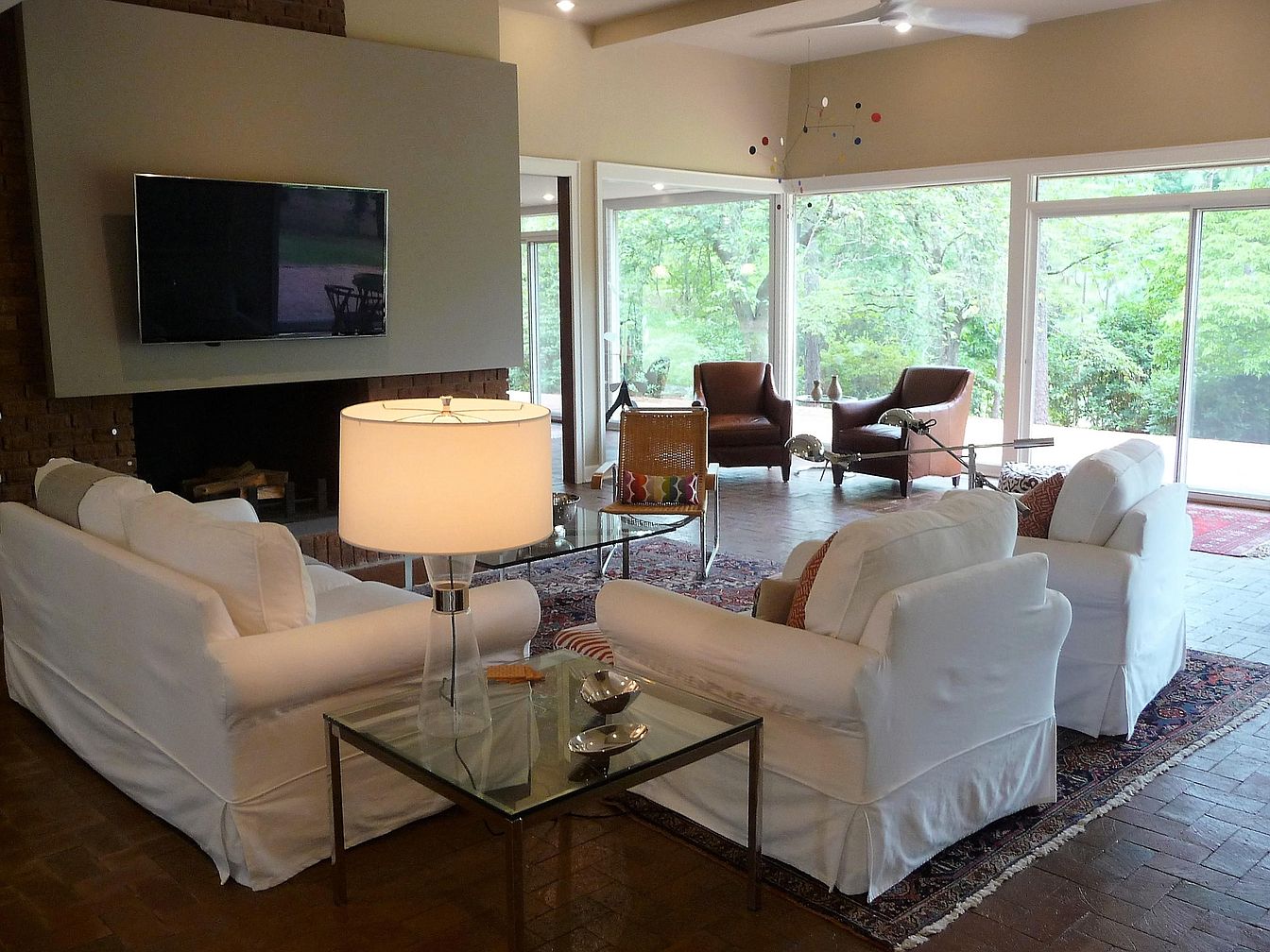 1967 - The Howard J. and Edna M. Stanley House, 400 Lake Dornach Drive, Pinehurst NC. Sold in 1977 to Robert R. and Evangeline Laidlaw. Deeded to daughter Lisa Laidlaw who did a renovation in 2013. Sold in 2014 to Heather K. and William A. Kramer II. Sold in 2020 to Mary P. and Timothy Harward.
---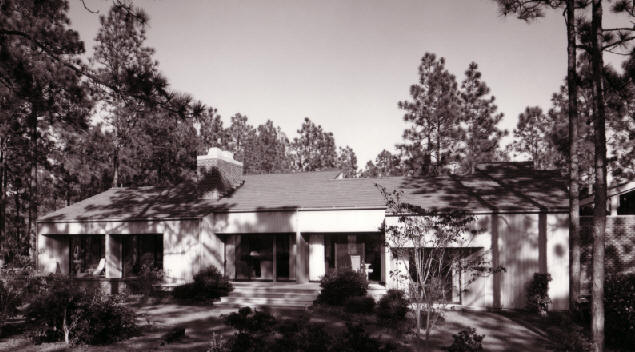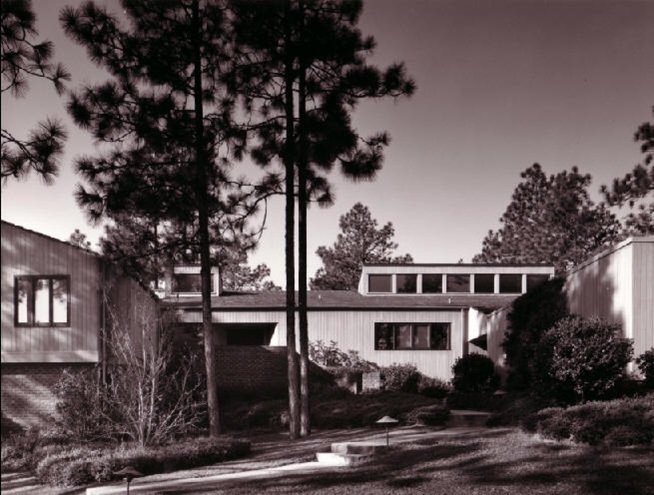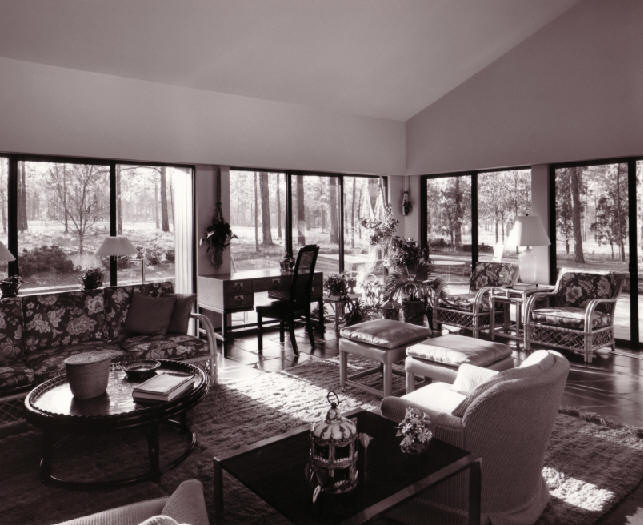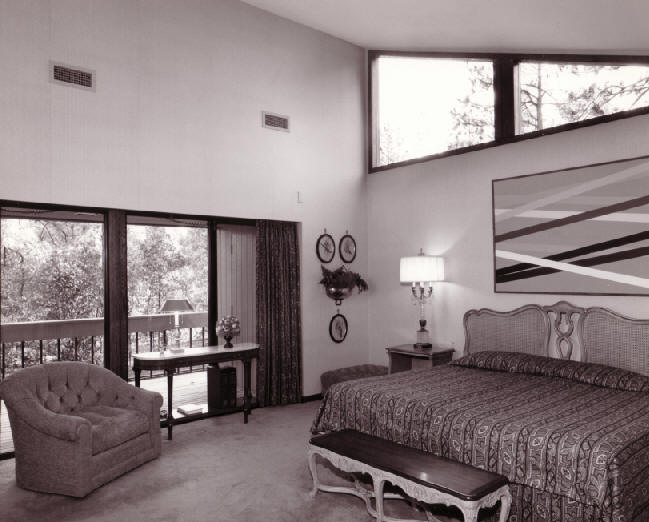 1969 - The Ralph E. and Betty K. Kent Residence, 75 Lake Dornach Drive, Pinehurst NC. Landscape architecture by Lewis Clarke. Sold to Charles L. and Mary Jo Eaton. Sold in 2016 to Archibald E. Lynch.
---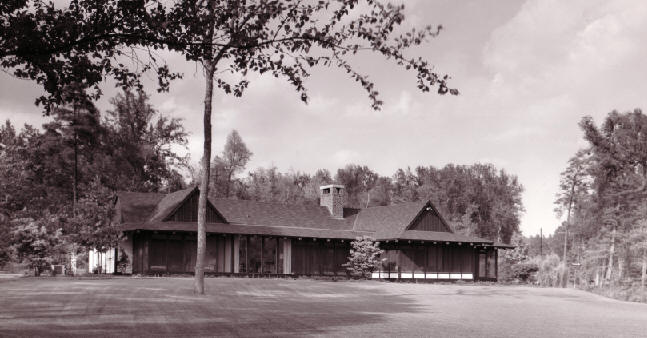 1969 - The Ed G. Dill Residence, 140 Lake Dornach Drive, Pinehurst NC.Landscape architecture by Lewis Clarke. Sold to Michael and Sally White. Sold in 2001 to Philip L. and Gloria Krug, Jr.
---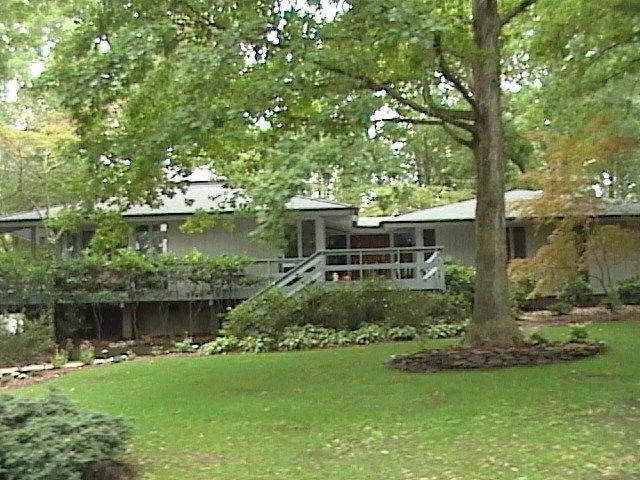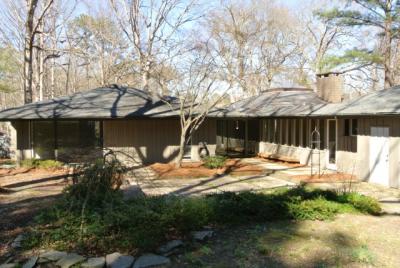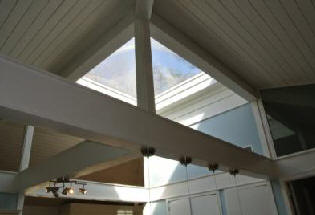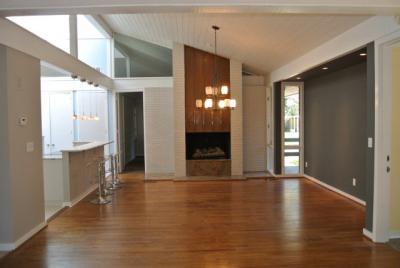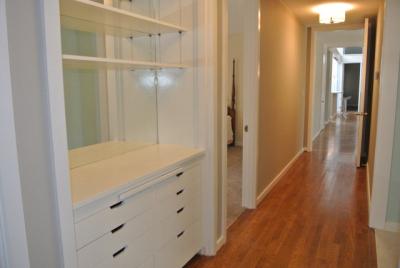 1969 - The Robert W. Youngblood House, 1201 Brookside Drive, Wilson NC. Commissioned around 1968. Sold in 2005 to Elizabeth J. and Matthew W. White. Sold in 2012 to Vicki J. and John G. Givens. Sold in 2014 to Brook and Adam Saul. Sold in 2017 to Kathi Berni, who did landscape renovations and a pool.
---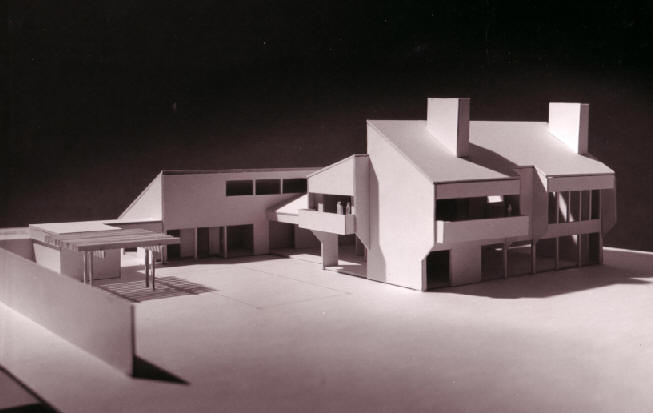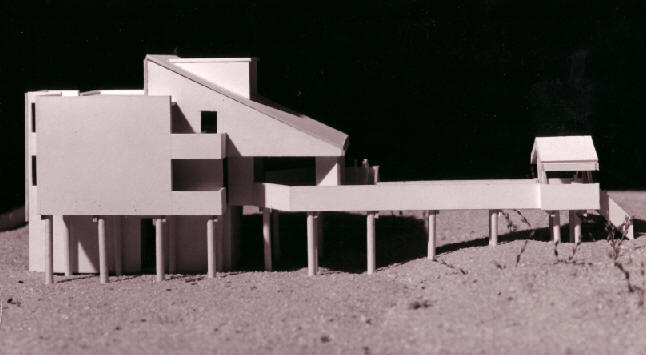 1972 - The Bobby and Sara Jordan Beach House. According to partner Calvin Howell, it was never built.
---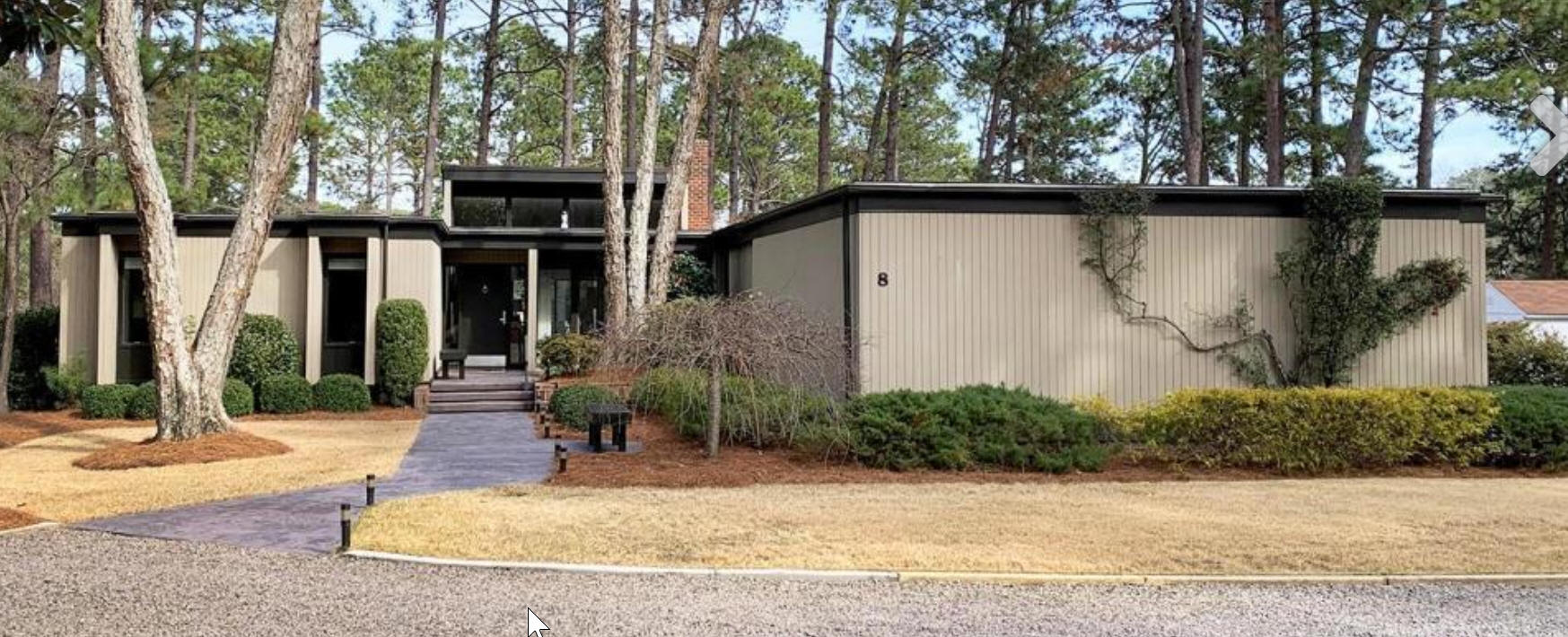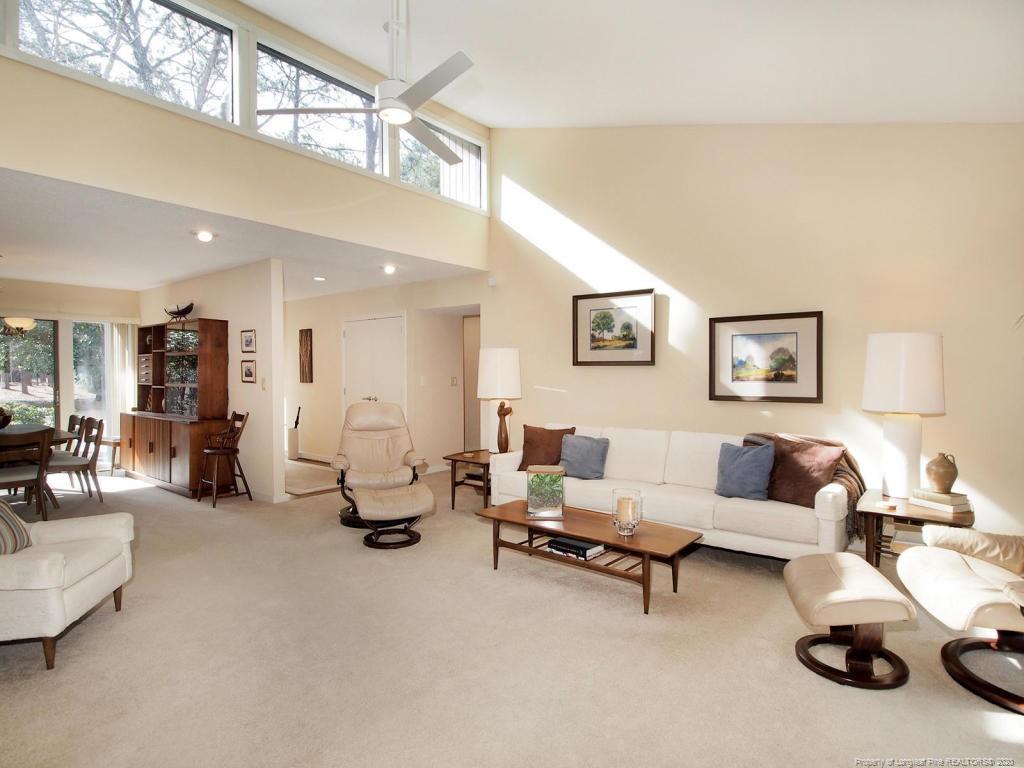 1973 - The Duane and Eleanor Mayhew house, 8 Bogie Drive, Whispering Pines NC. Sold in 1999 to Lee and Barbar Struble. Sold in 2020 to Gregory and Yasuko Martin.
---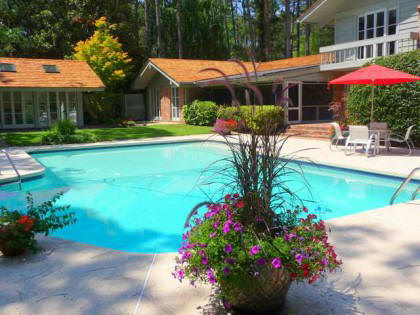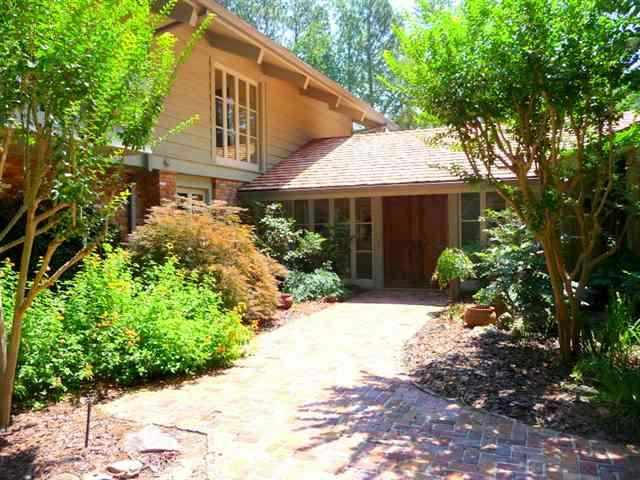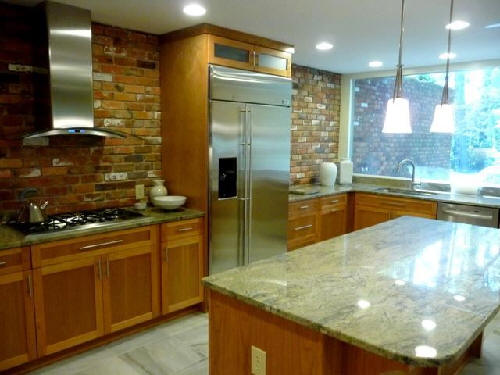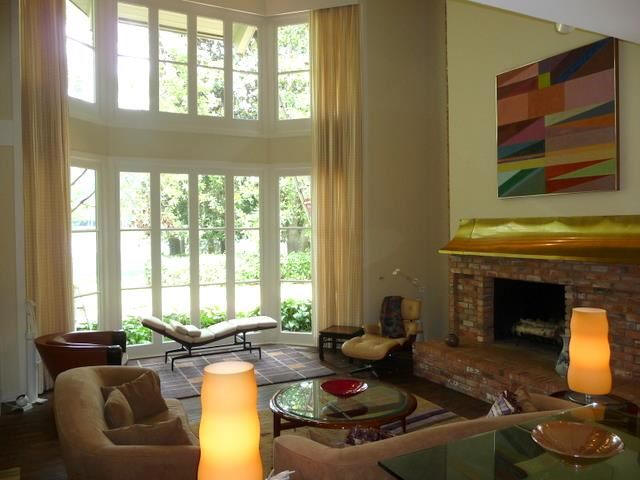 1974 - The Dotsie and Dick Bruce Residence, 205 Ponte Vedra Drive, Pinehurst NC. Contemporary design. Commissioned in 1972. Sold in 2008 to William R. and Marilyn Arthur. Sold in 2016 to Jennifer F. and John Berry VII.
---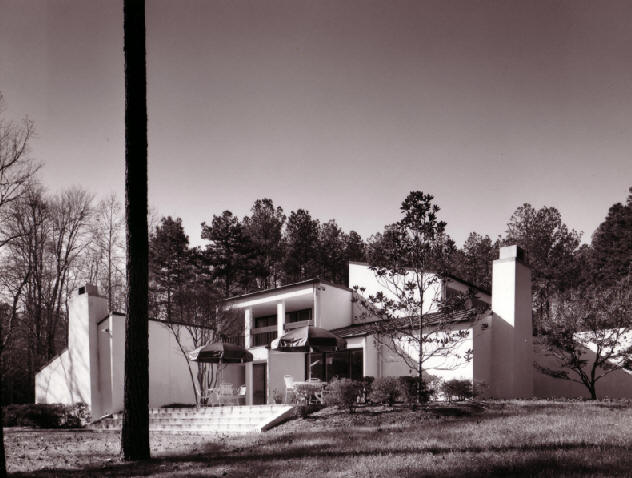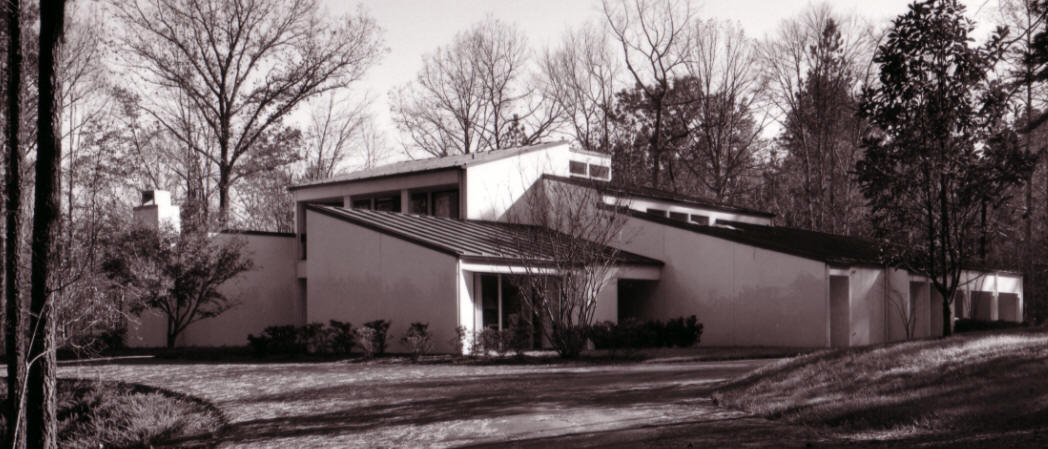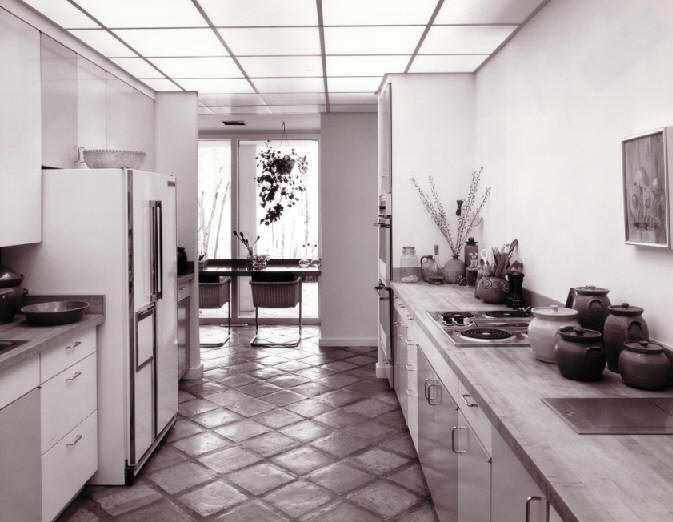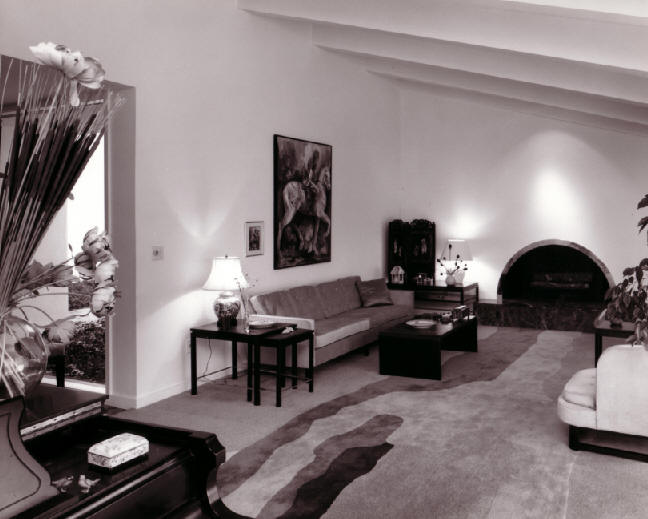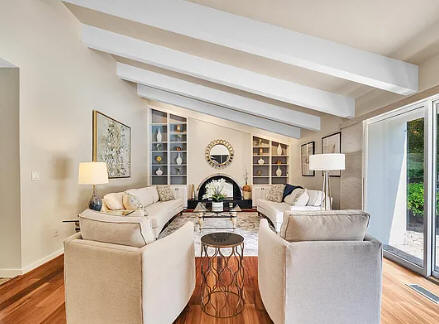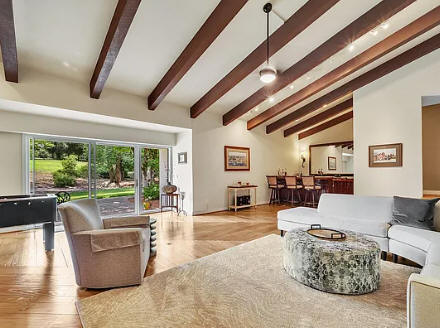 1974 - The Charles J. Russell Residence, 660 Biscoe Road, Troy NC. Built by Myrick Construction of Star NC. Landscape design by Lewis Clarke. Mechanical by HL Buffaloe of Raleigh. B/W photos by Thomas Hayes. Sold in 2009 to Danny and Anita DeBerry. Sold in 2016 to Darren and Carie Shopbell.
---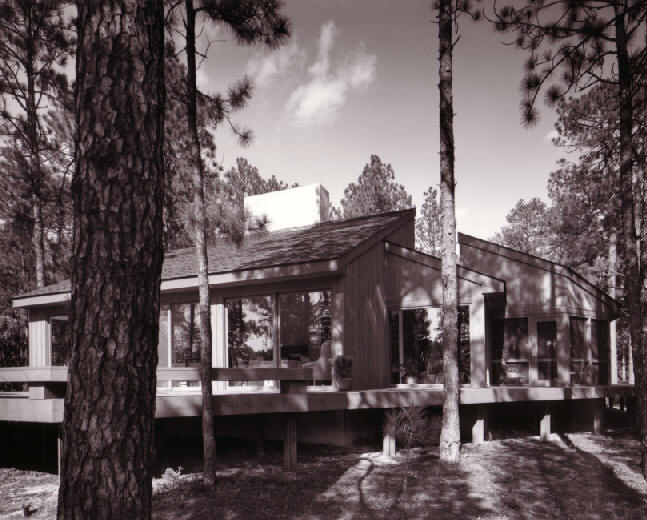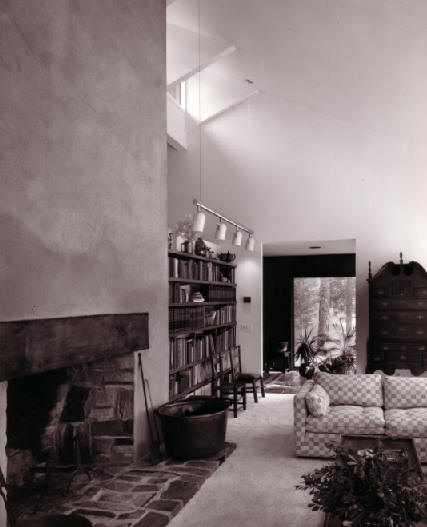 1976 - The Frank W. and Majel F. Curtis Residence, 1600 Morganton Road, Pinehurst NC. Designed with Dick Schnedl. Landscape architecture by Lewis Clarke. Sold in 1997 to Patricia Rose.
---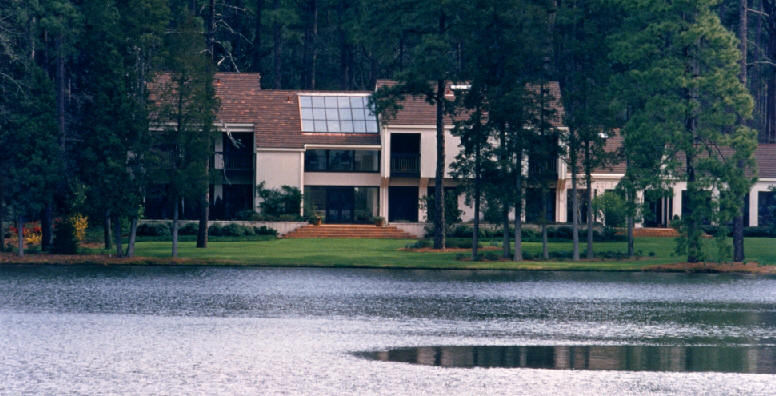 1980 - The Edward Town "Ted" Taws Jr. and Ann Taws Residence.9-10 Apawamis Place, at the Country Club North Carolina, Pinehurst NC. Designed by Hayes with Dick Schnedl and Lynn Page Anderson. Landscape design by Lewis Clarke.
---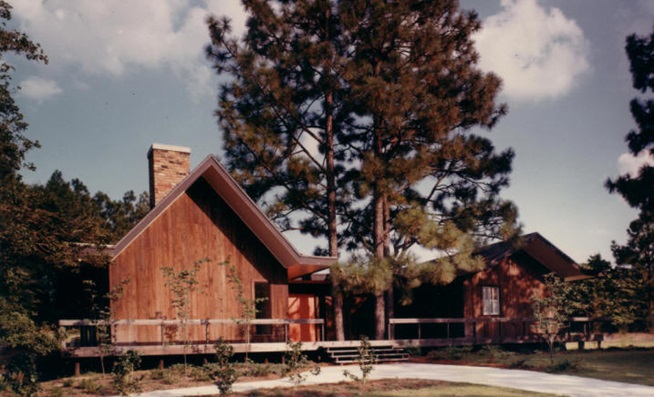 1980 - The Norris L. and Sara Hodgkins Residence, Weymouth Drive, Southern Pines. Landscape architecture by Lewis Clarke. Has been sold and renovated many times.
---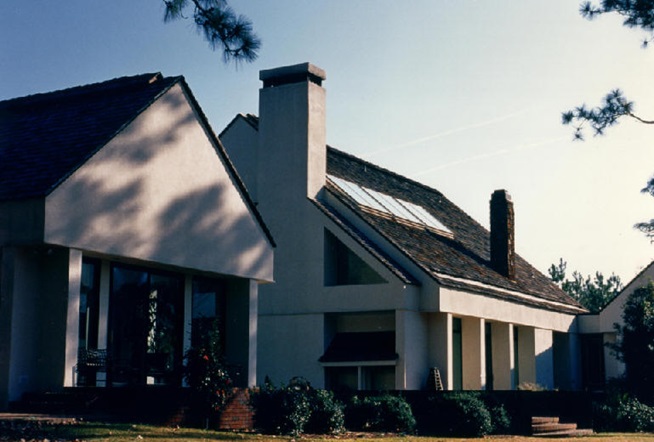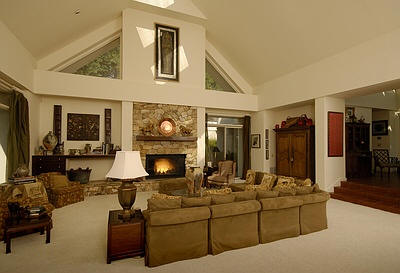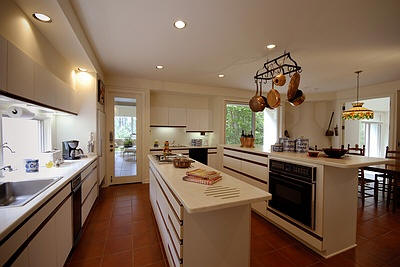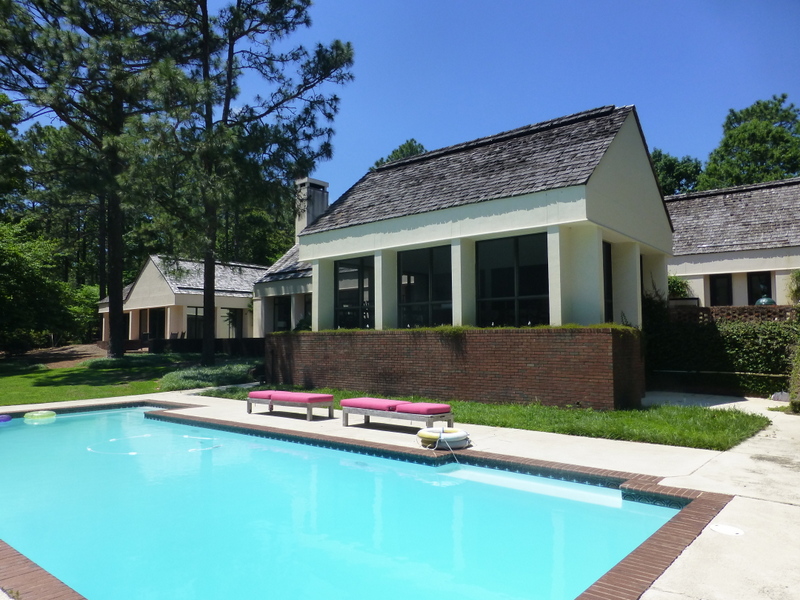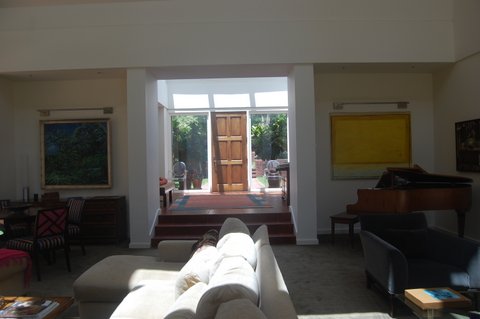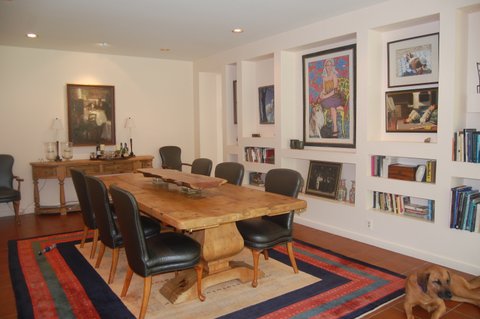 1987 - The Claiborne and Mary Jo Morris Residence, 45 Cypress Point Drive, aka 1600 Morganton Road Y-70, on the 11th hole at the Cardinal Course at the Country Club of North Carolina, Pinehurst NC. Commissioned 1986. Project architect, David Clinton. Includes a pool on five acres. Landscaping by Lewis Clarke. 5,976 square feet.Sold in 2008 to Robert and Constance L. (Connie) Lovell. This was Hayes' last completed house. He died about the time the client moved in.
---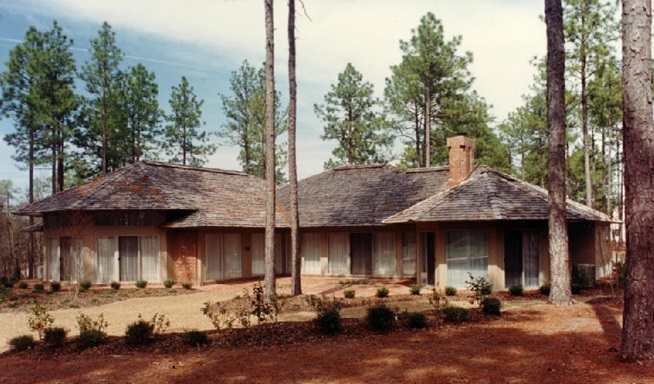 1988 - The Chris Brown Residence, National Golf Course, Pinehurst NC.Across the fairway from the Kaufman residence. Not sure of the address, possibly 40 Royal County Down. Needs verification.
---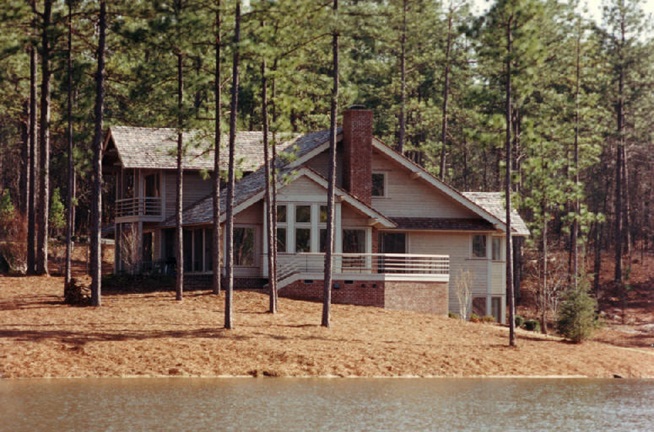 1989 - The Ron and Janet Coffman Residence, 102 Berwick Circle, Pinehurst NC. According to his wife, Hayes was involved in very early design discussions. However, he died shortly thereafter and the house was finished by Hayes' associate David Clinton.
---
Sources include: Wife Cleon Hayes, former partner Calvin Howell, History of The North Carolina Chapter of the AIA 1913-1998: An Architectural Heritage by C. David Jackson and Charlotte V. Brown, Robert Anderson, David Clinton, Mary Jo Morris, Lewis Clarke, James Brandt. Most photos by Joseph Molitor or Gordon Schenck.