1964 - 120 Glen Oaks Road, Charlotte NC. Architect unknown. Sold to Terry C. Steelman, Trustee. Sold in 1992 to Roberta B. and Andrew D. Bowman. Sold in 2013 to Lamees and Zakaria Jameel.
---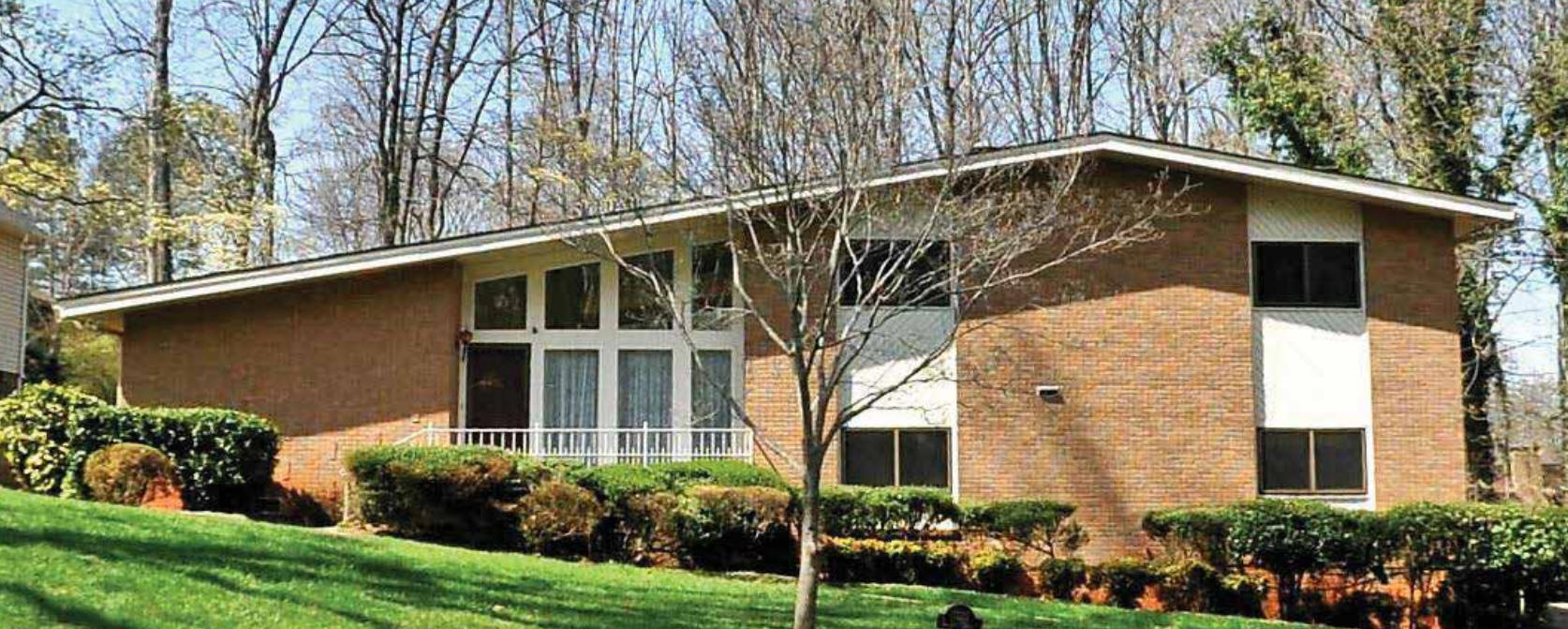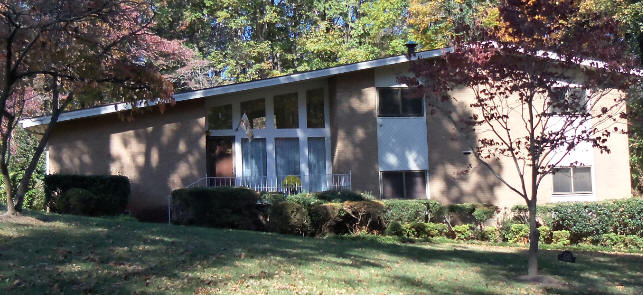 1964 - The James D. and Julia E. Saunders House, 4323 La Brea, Charlotte. Plan book modification by Claud D. Crosby. Top photo by Susan Meyer.
---
---
---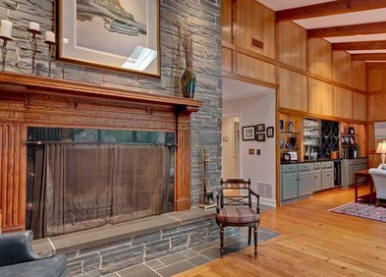 ---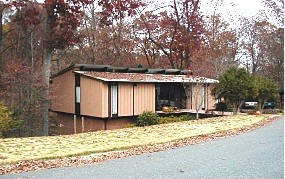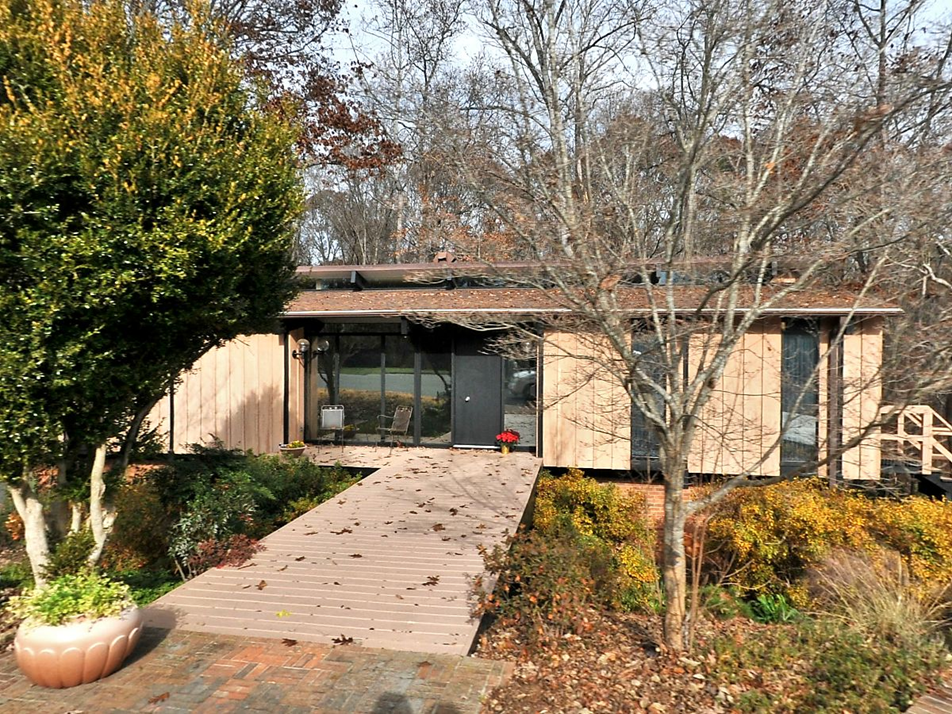 1966 - The Edgar and Mary Jones House, 3409 Knob Hill Court, Charlotte. Designed by Gene Midyette, who worked for Odell but did houses on the side. Built by Edgar Jones who still owned it as of 2012.
---
1966 - The Harvey and Clara Graham House, 4346 La Brea, Charlotte. Selected from a plan book.
---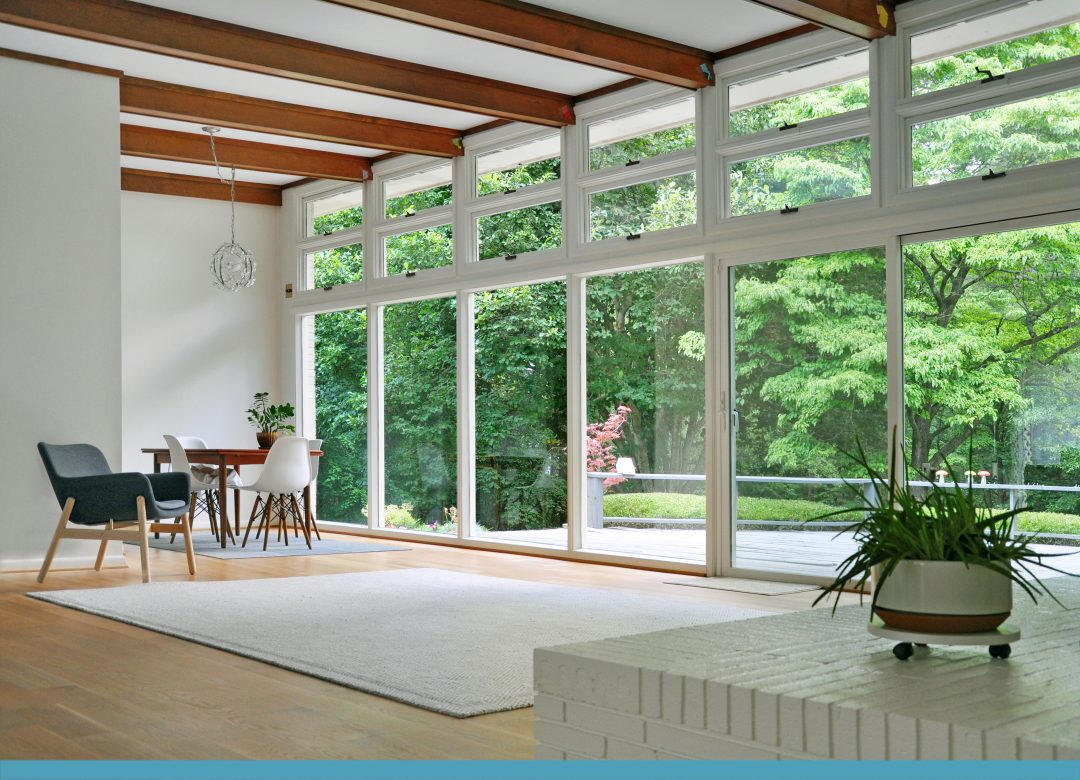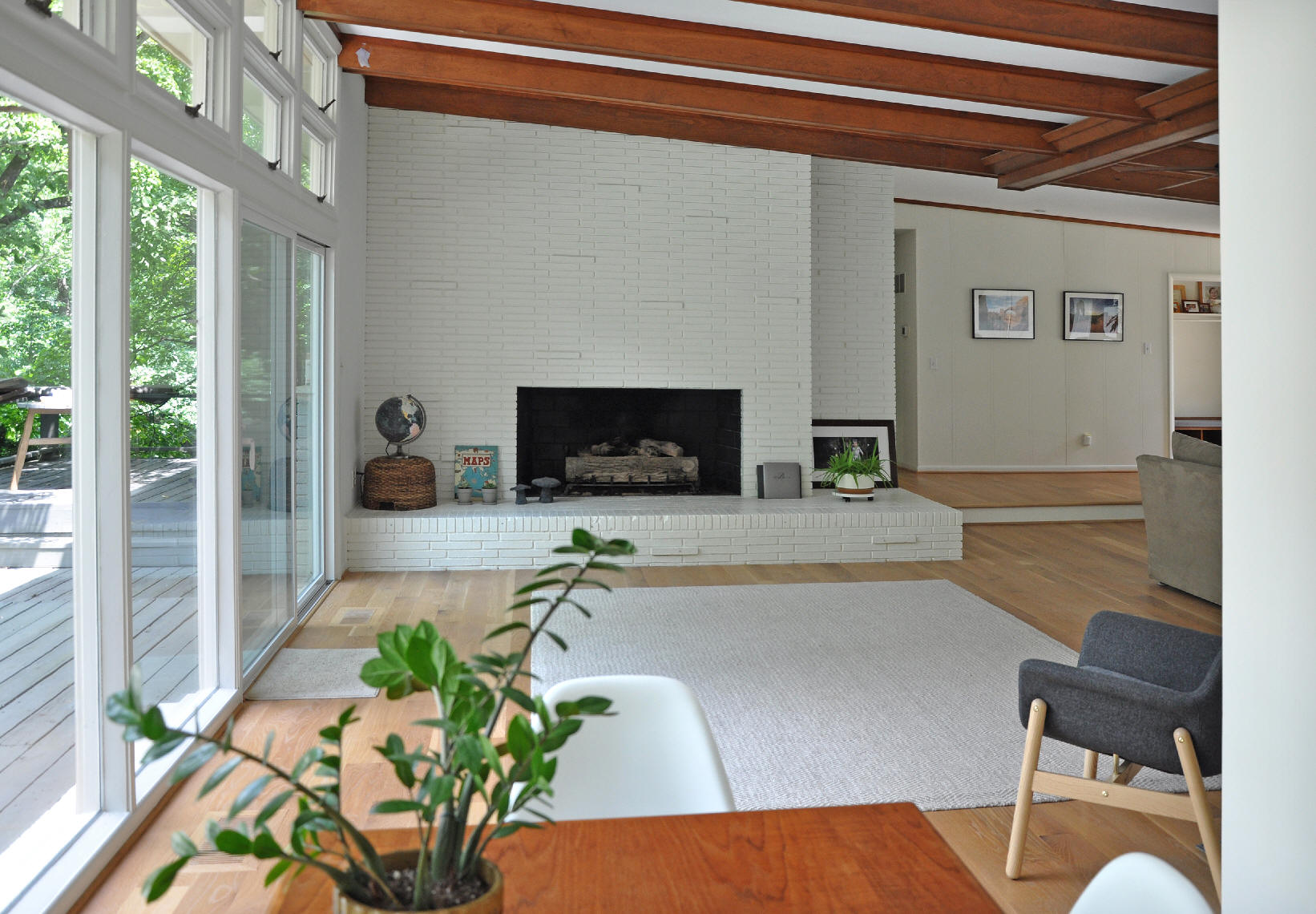 1966 -
The James R. Brennan Jr. House,
2800 Newport Lane
, Matthews NC.
Architect unknown.
Sold by heirs in 2016 to Kama M. Craig and Smith M. Long. Sold in 2018 to Anna Trent
.
---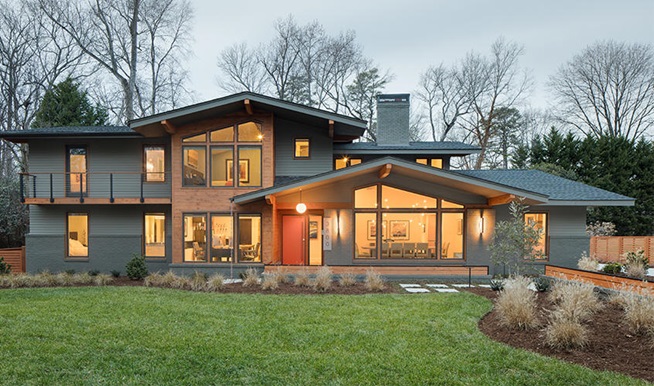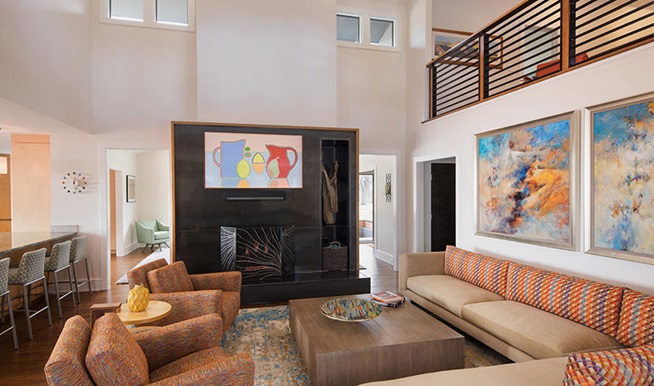 1966 -

3800 Ayscough Road

, Charlotte. Architect unknown. Sold in 2003 to Gregory and Kimberly Hansen, who did a renovation. Photos by Sterling Stevens.
---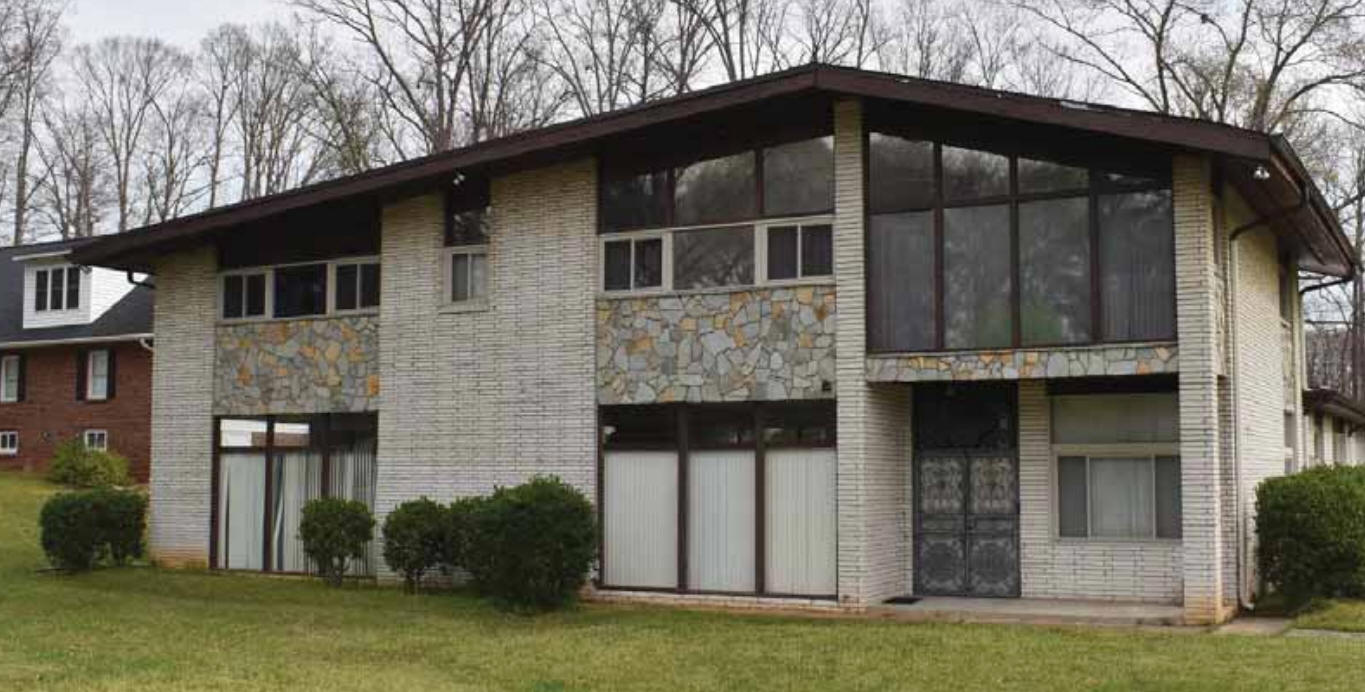 1967 - 7727 Monroe, Charlotte. Designed and built and furnished by Aycoth Furniture as a demonstration house. Has an indoor pool P

hoto by Susan Meyer.
---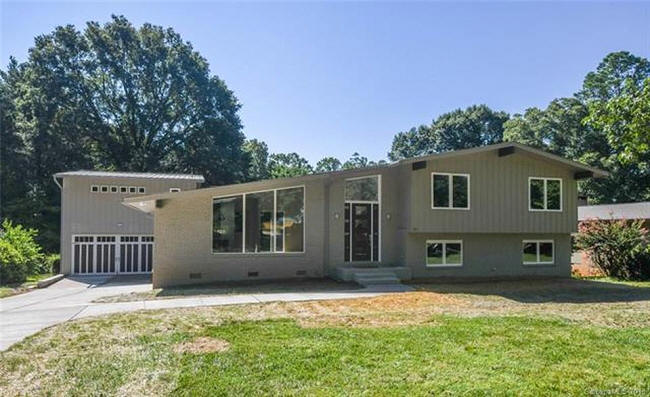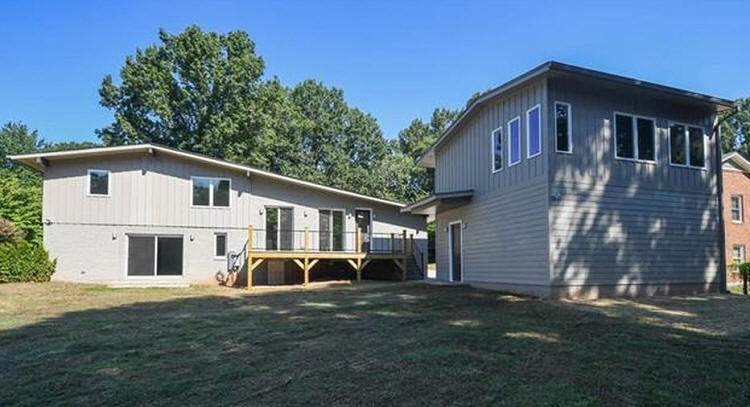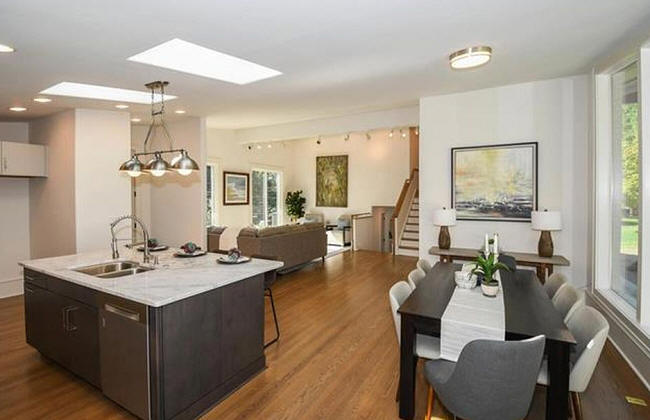 1967 -
411 Lansdowne Road
, Charlotte.

Sold in 2017 to Trantor Bilders LLC.
---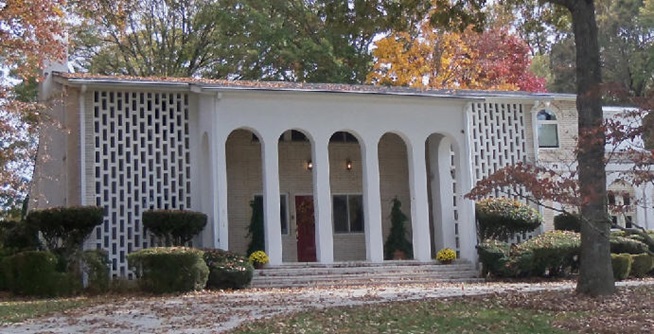 1970 - The Spurgeon and Loretta Webber, Jr. House, 4200 Hyde Park Drive, Charlotte. Architect unknown. As of 2011 still owned by the Webbers.
---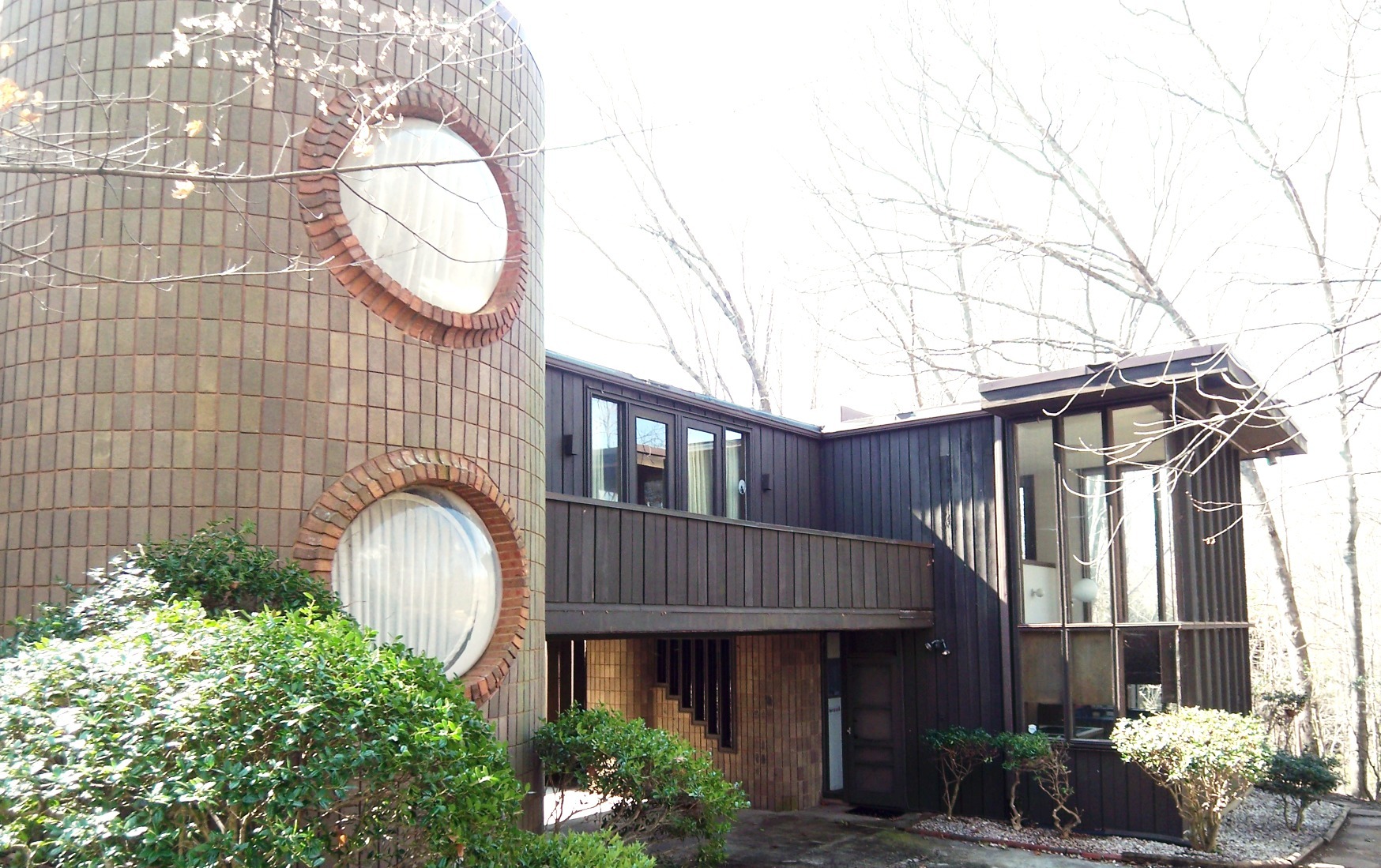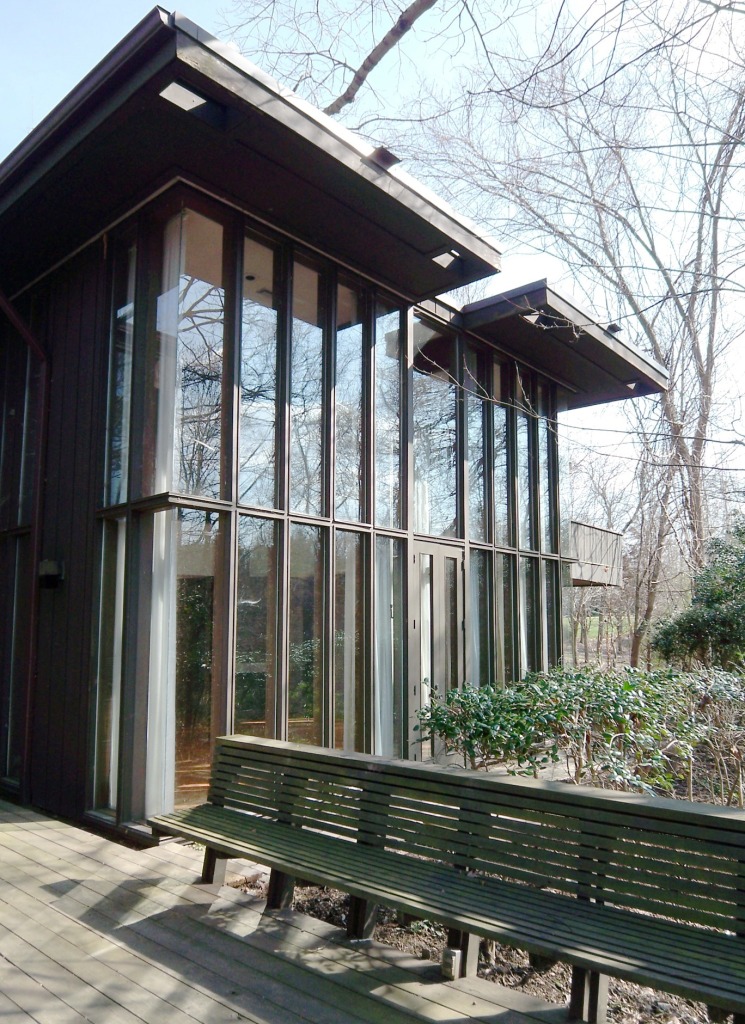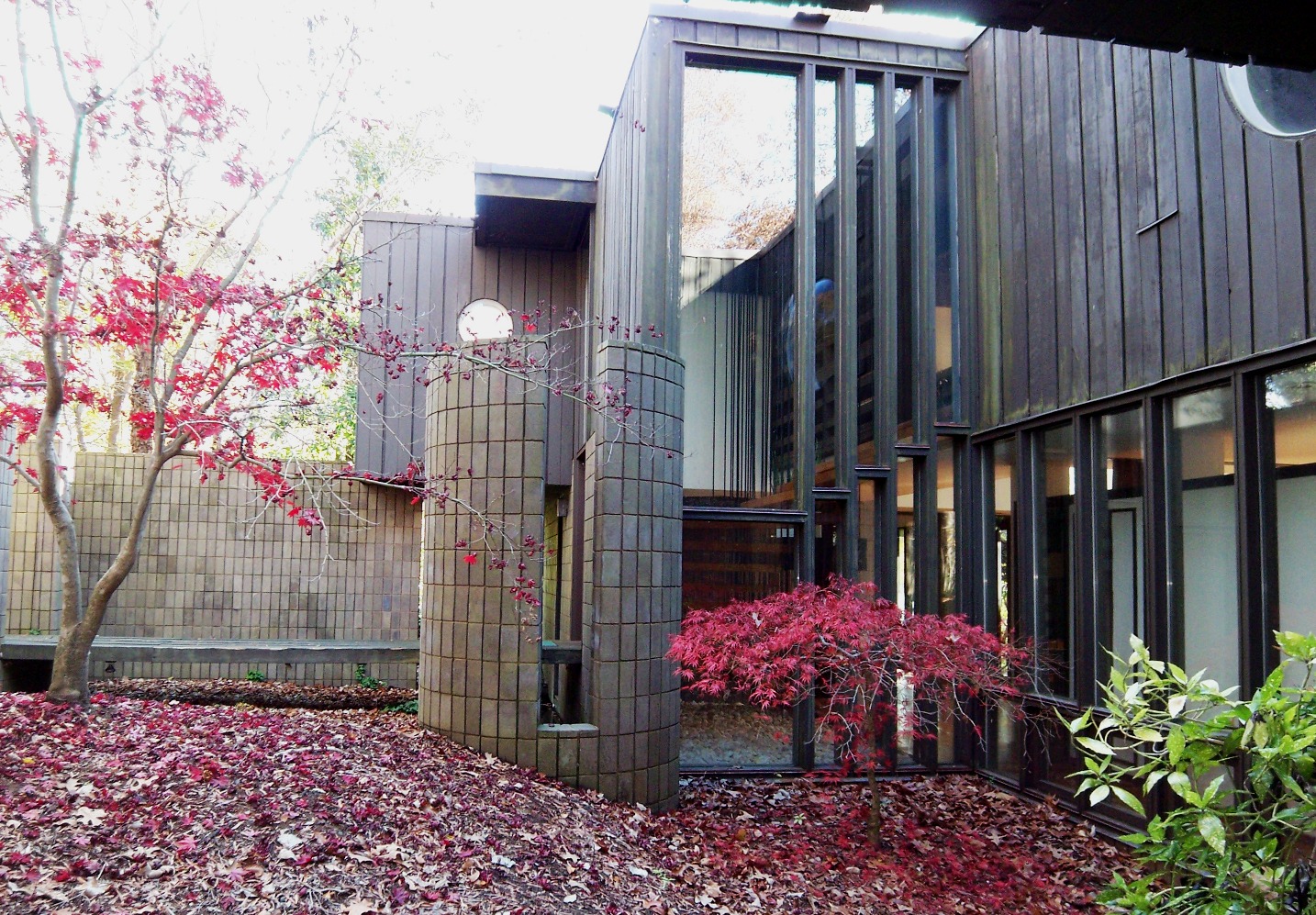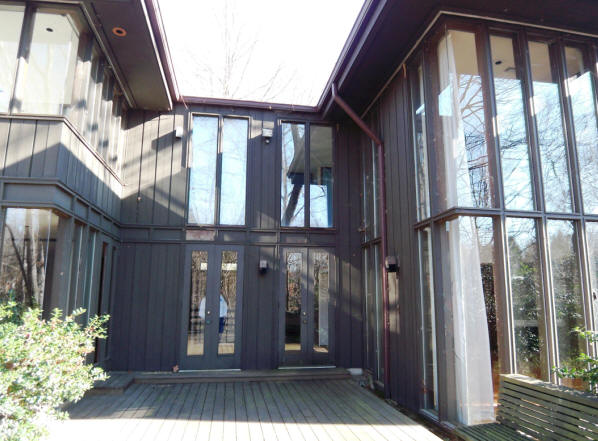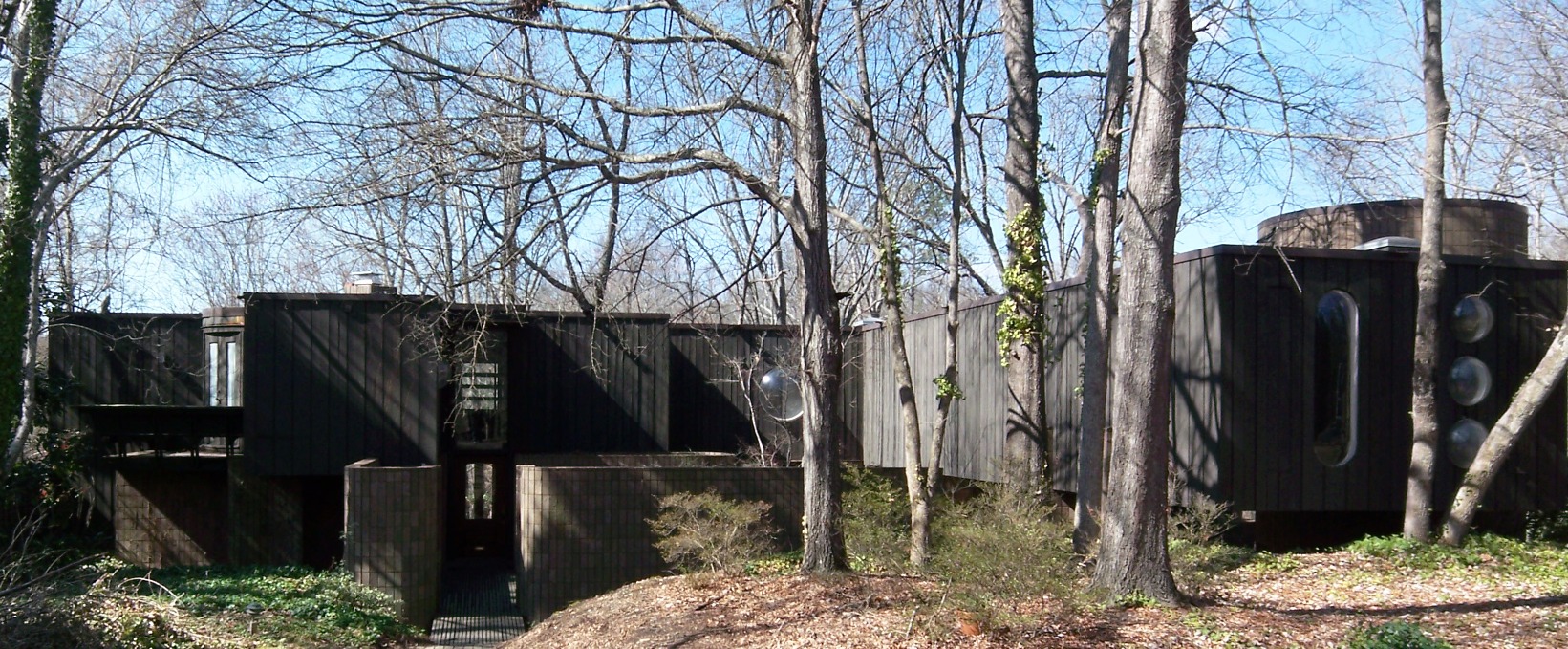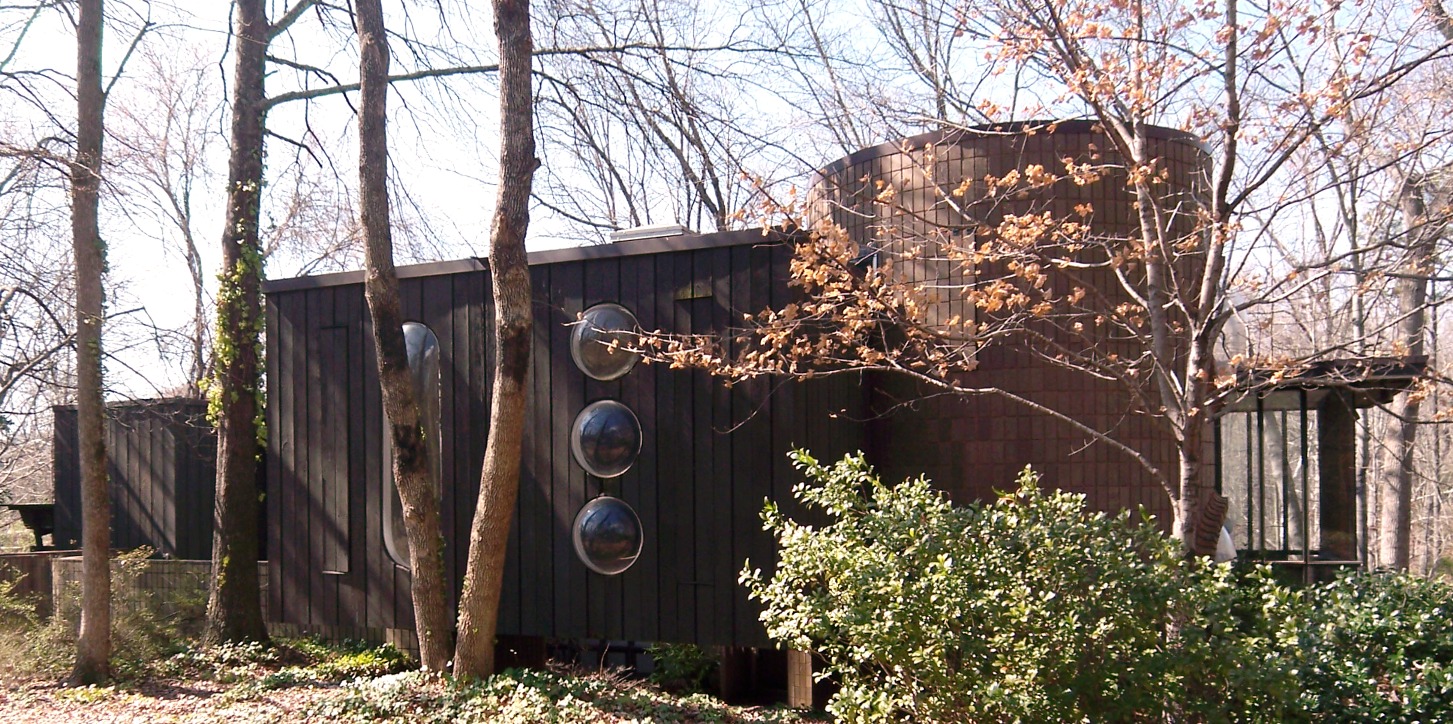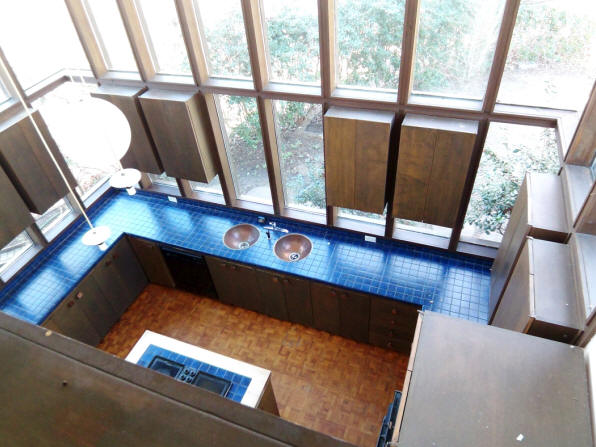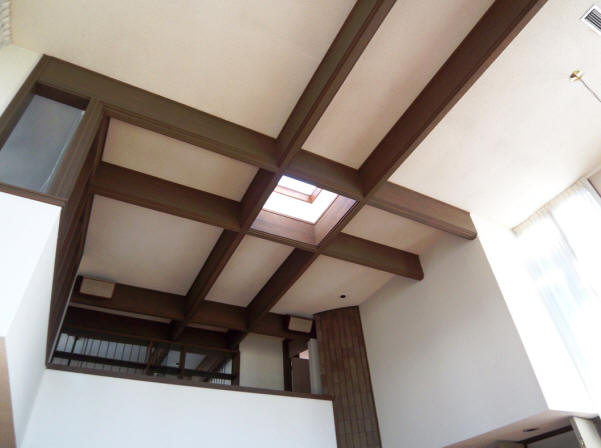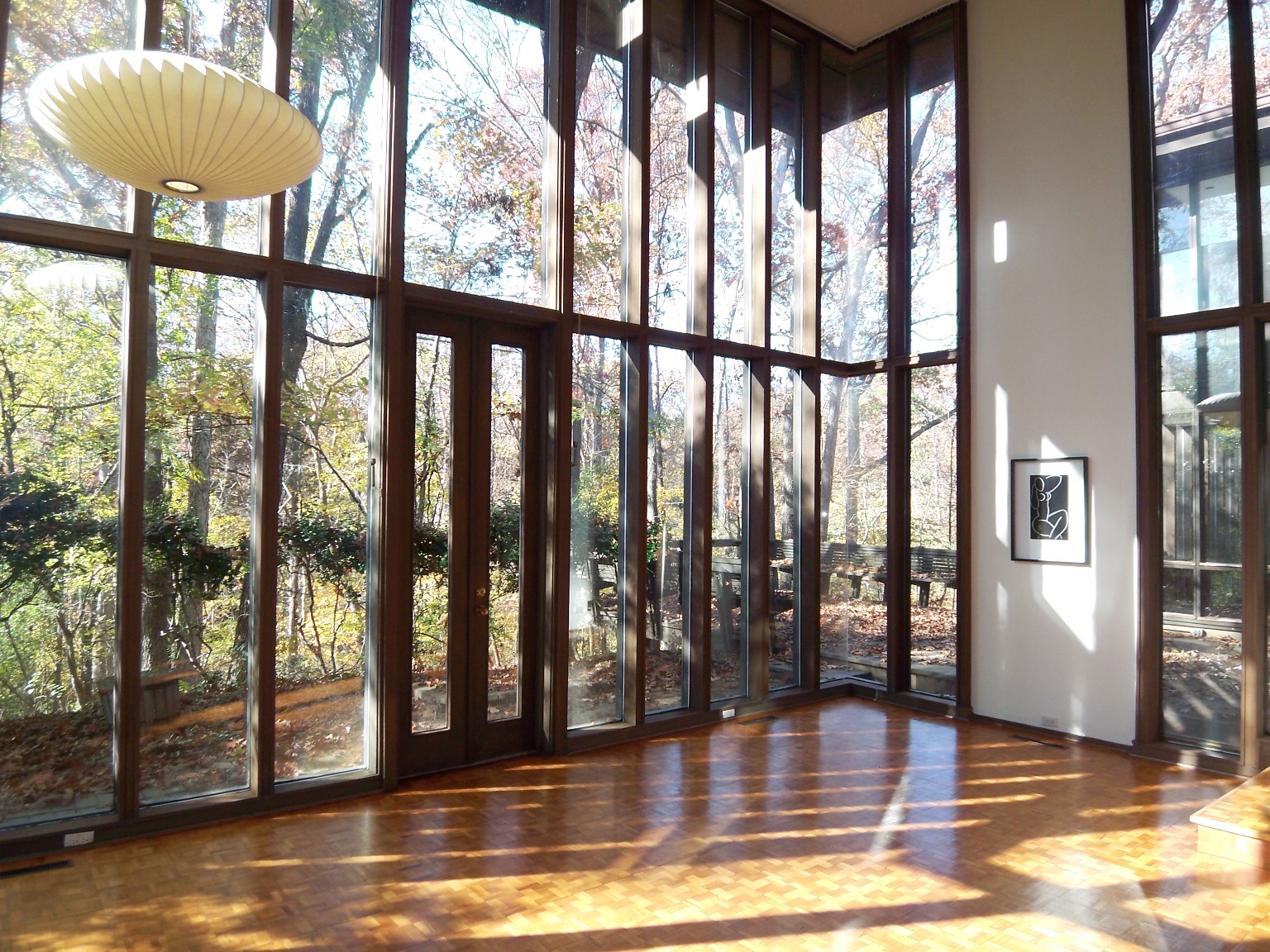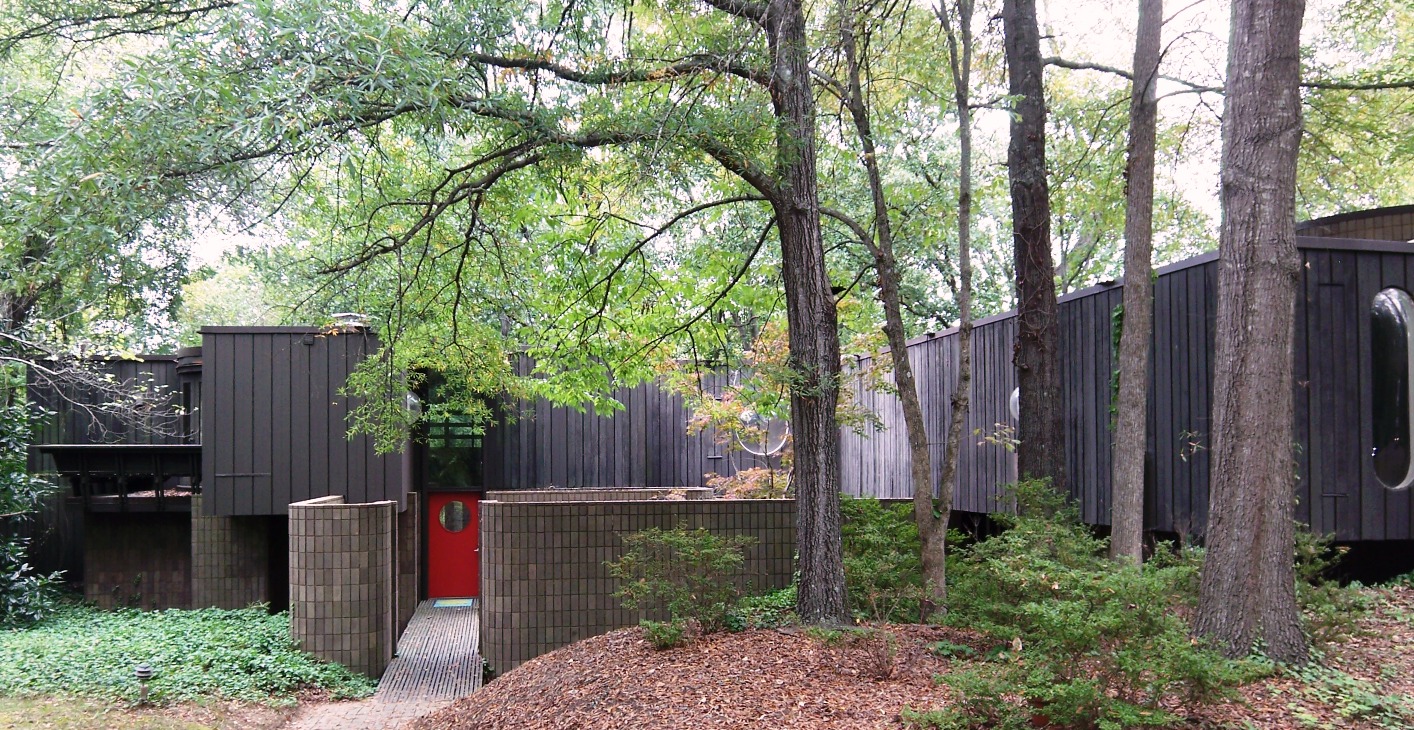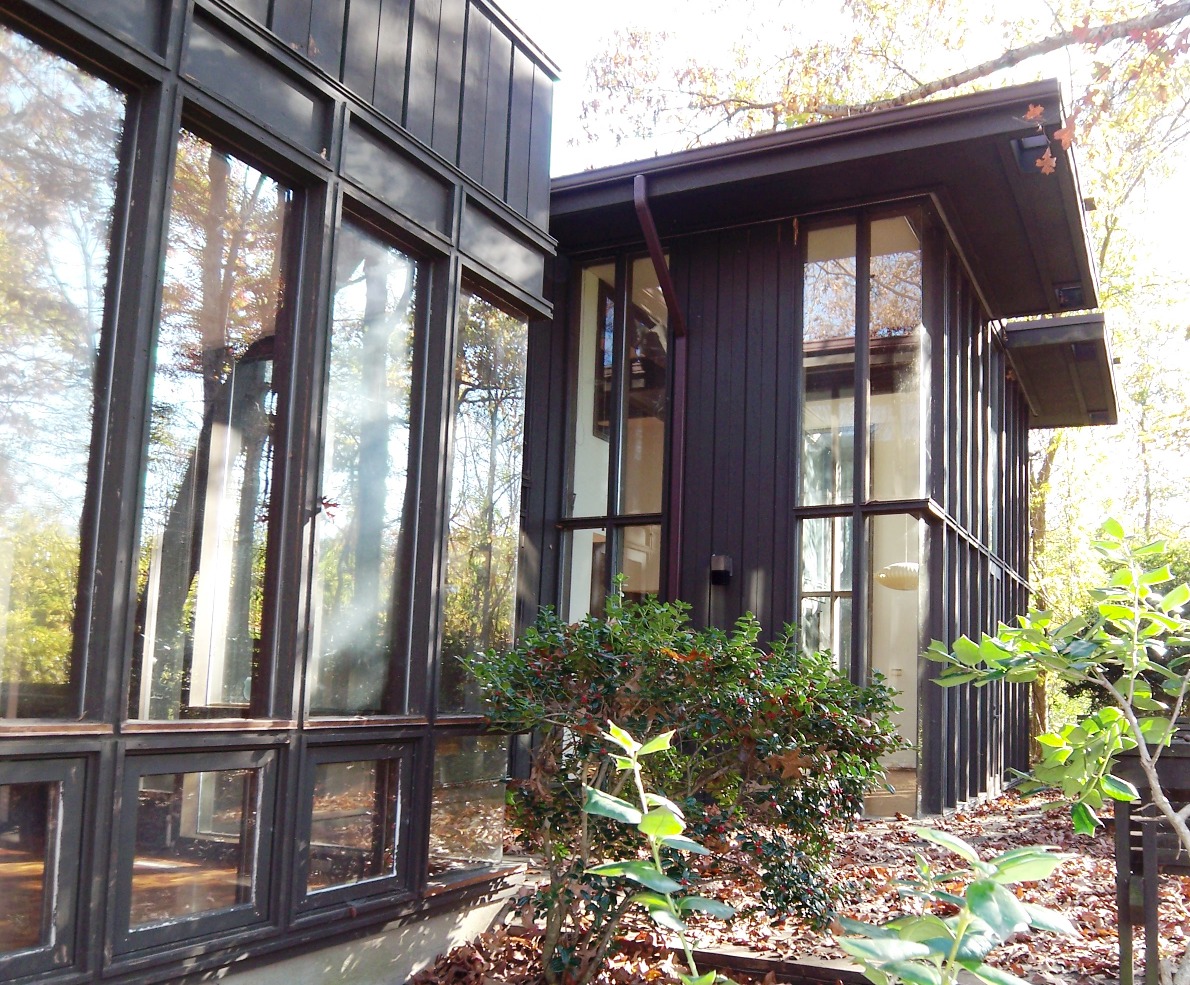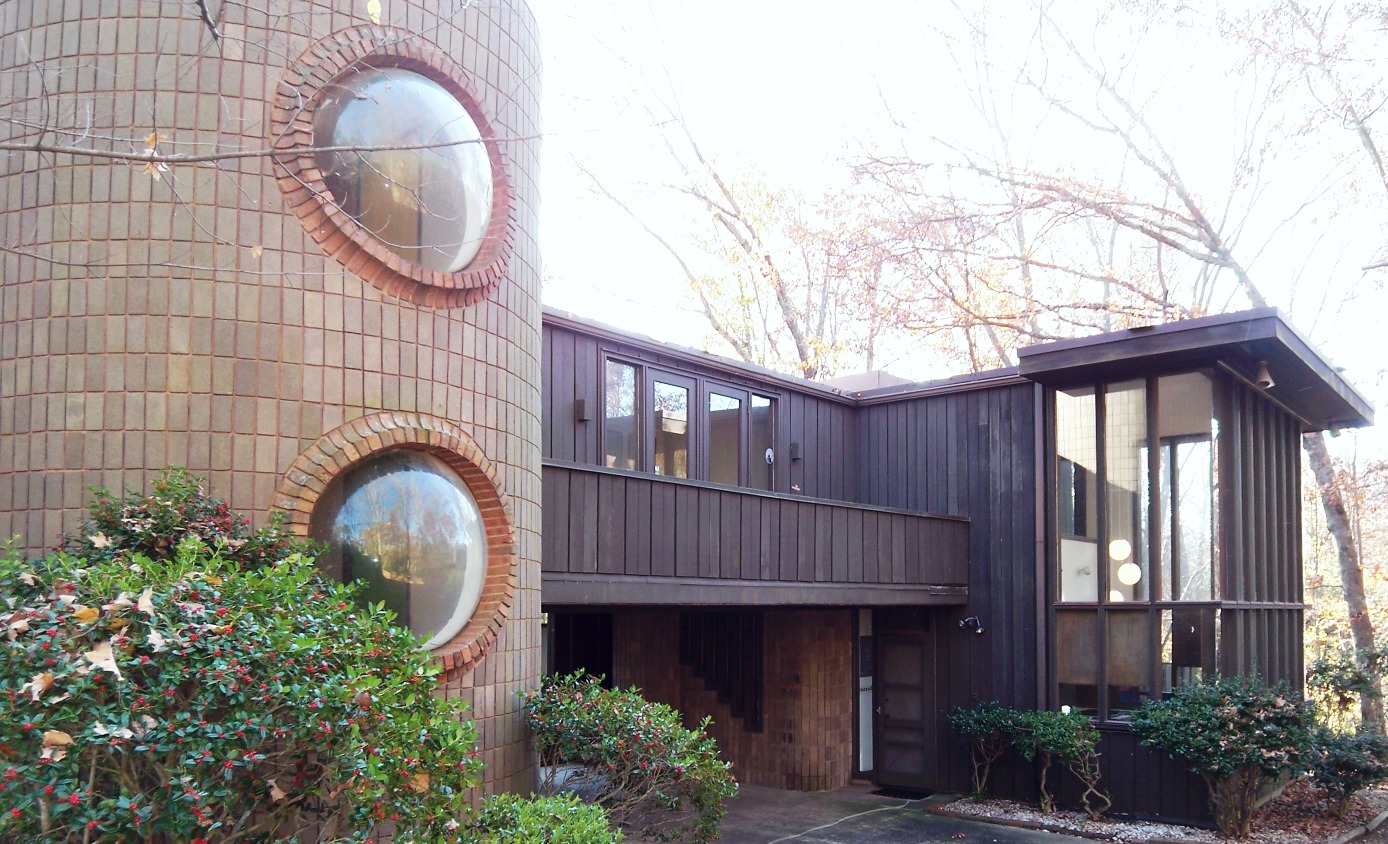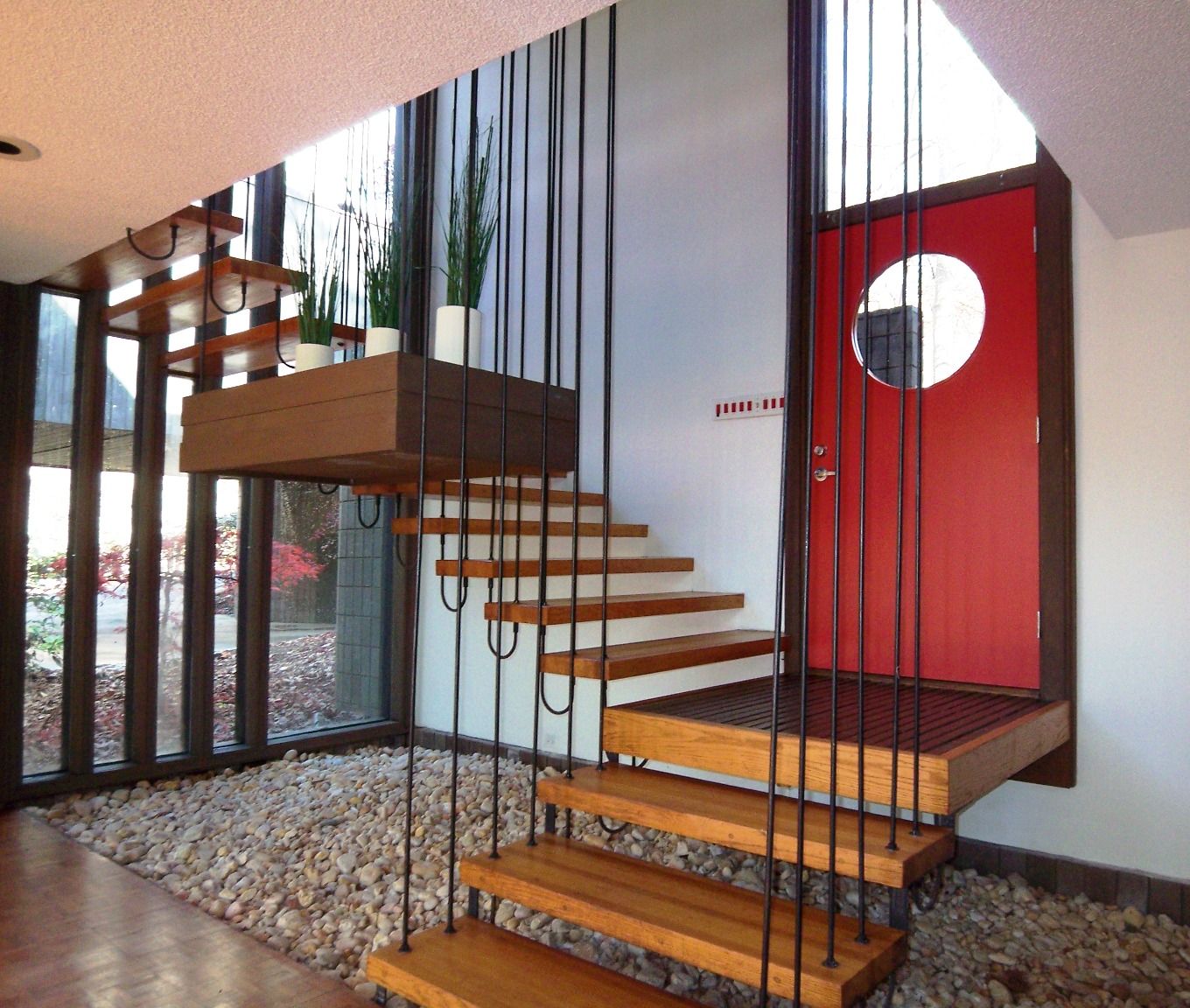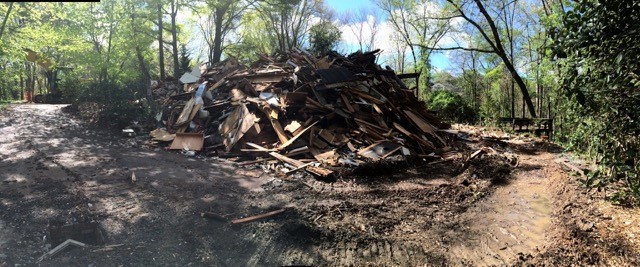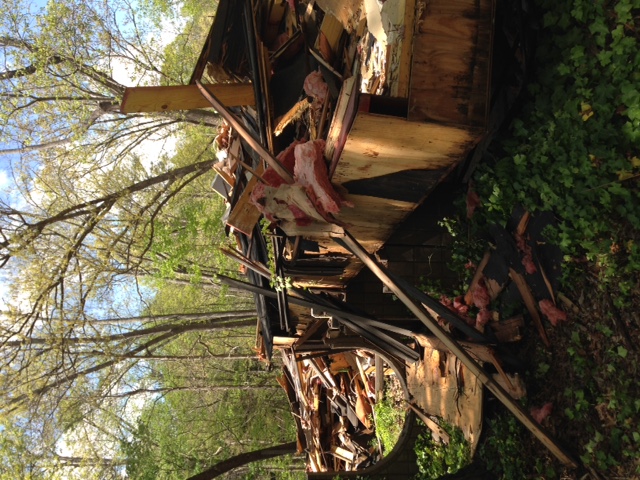 1970 - The Mark Bernstein House, 5300 Hardison Road, Charlotte NC. Designed by Lawrence Allen Bernstein, Mark's brother. Lawrence was a student of Frank Lloyd Wright. Locally, Crutcher Ross was the project architect. 1 acre. Sold in 2004 to Joseph (Joe) and Carol Gigler, whose well-intentioned but excessive deed restrictions to "save" the house made it completely unsellable, despite interest from buyers and realtors. They let it sit vacant from 2007-2016. Photos by Gail Jodon, Modern Charlotte. Put on the NCModernist Endangered list in 2013. Ironically, the Giglers had it destroyed in April 2016, bottom photos.
---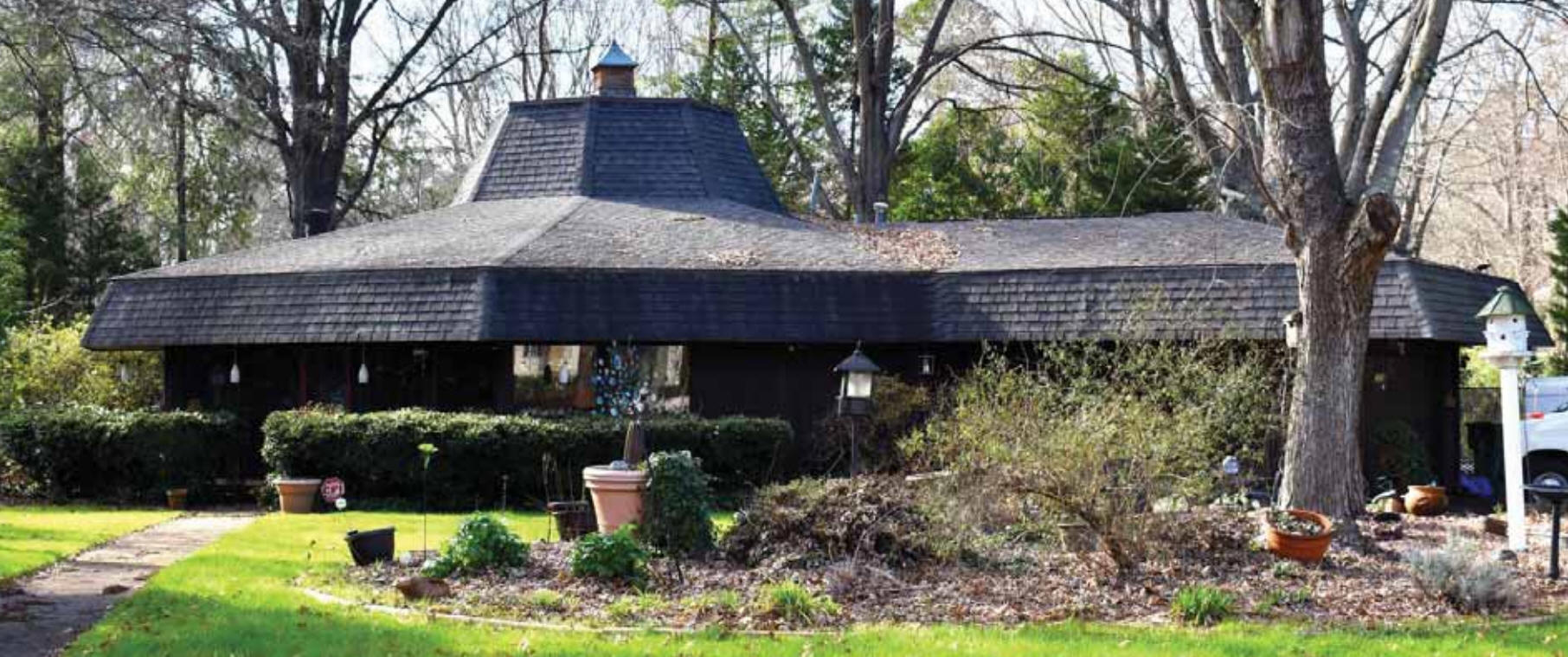 1970 - The Donald and Barbara Shapray House, 4428 Whitby Lane, Charlotte. Built by his company, Panorama Builders, which did similar houses in Charlotte and Western NC. P
hoto by Susan Meyer.
---
1971 - aka the Prototype Residence, 8212 Eagles Point Court, Charlotte. Designed by Ferebee Walters & Associates. When interviewed in February 2011, Scott Ferebee said "it may have been a demonstration house for the Wood Council." There were at least two more of this plan built in Charlotte, one on Raintree Lane and one on Rounding Run. Sold in 2014 to Terrace E. Beatty.
---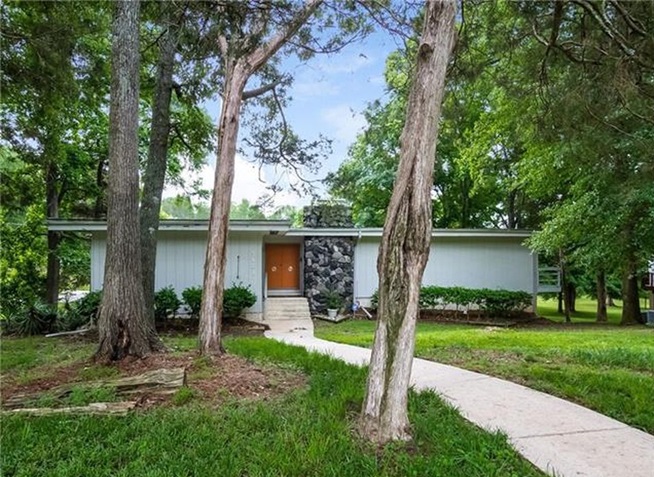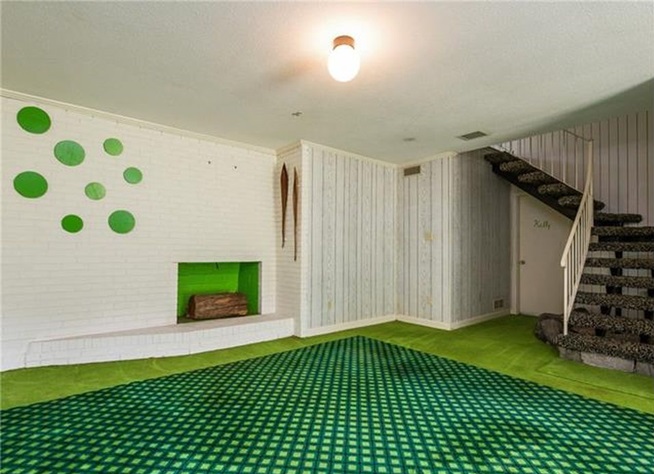 1971 - The Carolyn Anne Monroe Bryson House, aka the Brady Bunch House, 5601 Merry Mount Drive, Charlotte. Architect unknown. Deeded to heirs. For sale for the first time in 2017.
---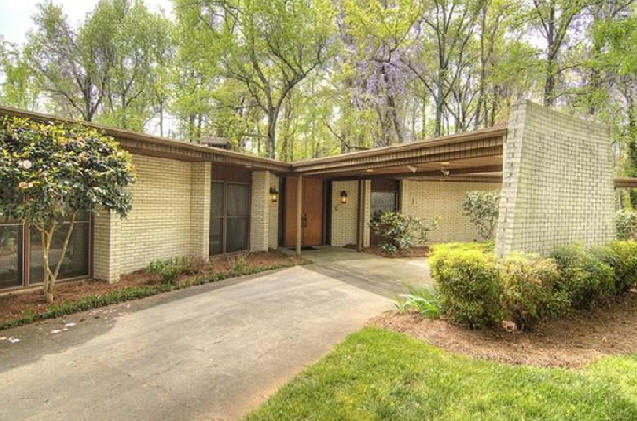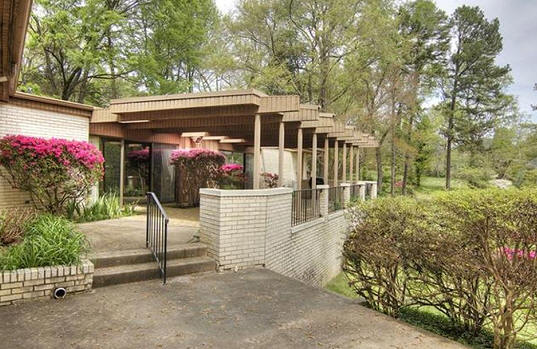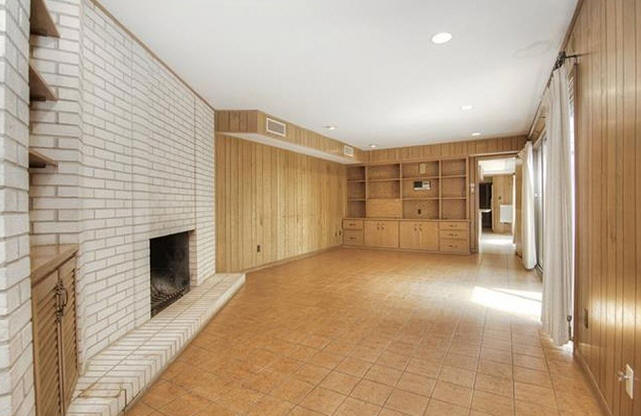 1972 - The Daisy and J. Miguel Salcines House, 3201 Carmel Road, Charlotte. Designed by Cuban architect Gustavo Moreno of Greenville SC.
According to their daughter Lillian, "the house is Y-shaped. The central hall of the Y is a slate floor with two planters located in the foyer leading into the living room. The hallway leads to a play room (recreation room with large bar area. There is a guest room and full bath behind that room. The left side of the Y as you face the home from the street includes the living spaces and the right hand side of the Y has 4 bedrooms and two full baths. The rear of the house has glass sliders leading out onto covered and uncovered terraces with steps leading down to the yard. A pool had been contemplated but was never built.
The flat roof and white brick were very unusual at the time. The Charlotte Observer ran a color photo story about the house at the time and interviewed my mother Daisy Salcines for the article.
"Our family took many weekend trips to Greenville South Carolina to the home of the Cuban architect Gustavo Moreno to finalize the design. My family left Cuba in August of 1961 right after the Bay of Pigs invasion. The Moreno family and our family always enjoyed a traditional Cuban meal each time before we headed back to Charlotte. Being able to gather with other Cuban families at that time was very meaningful because everyone who had left the Island felt very homesick and there was a lot of nostalgia accompanied by dwindling hopes of ever being able to return. The front door which is a double door was cut from a piece of wood that was used for the doors of the Metropolitan Opera House being crafted that same year. As I mentioned yesterday my mother also had two commercial water fountains installed in the house (Kitchen/play room) to keep the three of us from constantly grabbing glasses and ice and leaving them in the sink. All of these little details came back for me last night and brought me a lot of joy just remembering." Transferred in 2015 to Salcine's Trust.
---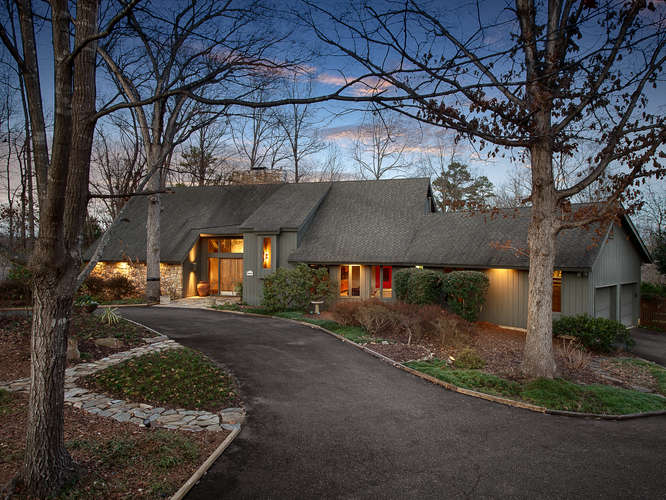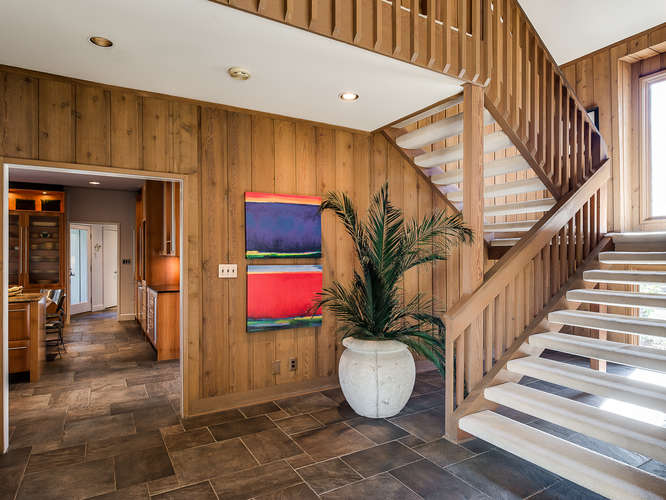 1972 - 5501 Hardison Road, Charlotte. Architect unknown. Sold to Martha Harbison. For sale in 2017.
---
---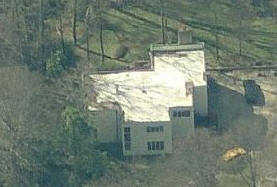 1975 - 2114 Pinewood Circle, Charlotte. Architect unknown. Sold to Neil N. Brown. Sold in 2002 to Jonathan E. Heigel. Sold in 2003 to Joseph P. and Victoria Durham, Jr. Sold in 2014 to Kristen B. and James W. Thompson Jr.
---
1976 - 2434 Ainsdale Road, Charlotte. Architect unknown. Photo by TJ Land. Sold in 2005 to Bradley J. Ward and Jonathan M. Studioso.
---
---
---
---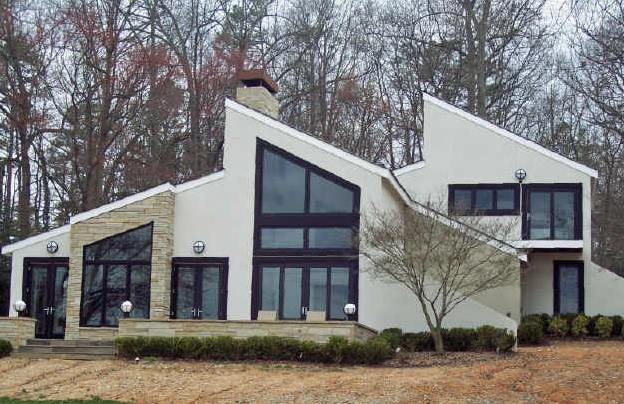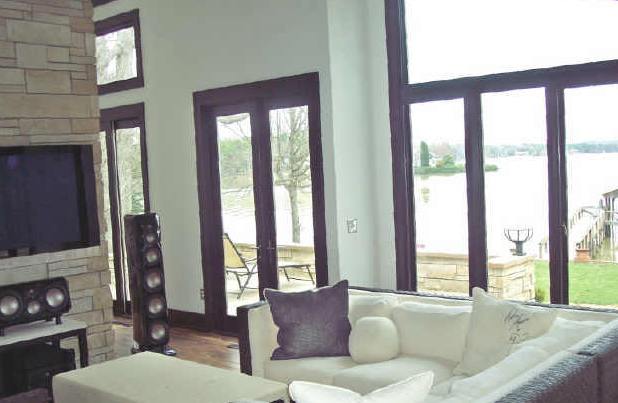 1982 - 84 Turtle Lane, Lake Wylie SC. Architect unknown. Sold in 2010 to Brian Syphard.
---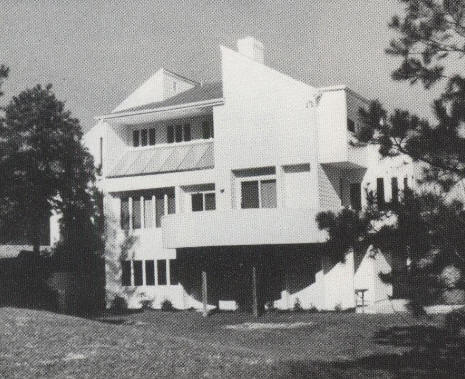 1983 - The Richard E. and Sandra I. Atkinson Residence, 13730 Capriole Lane, Matthews NC. Designed by Richard Atkinson. Transferred in 2003 to Sandra I. Atkinson.
---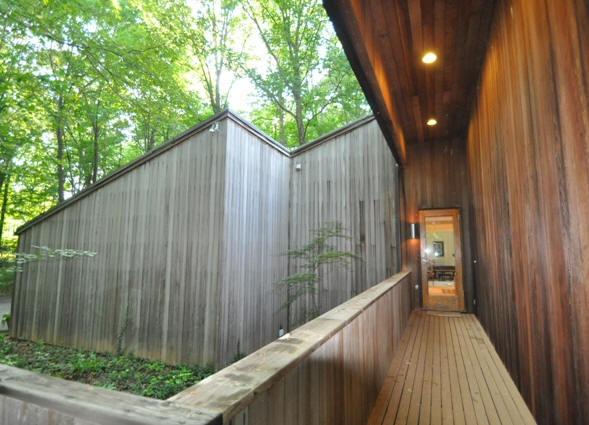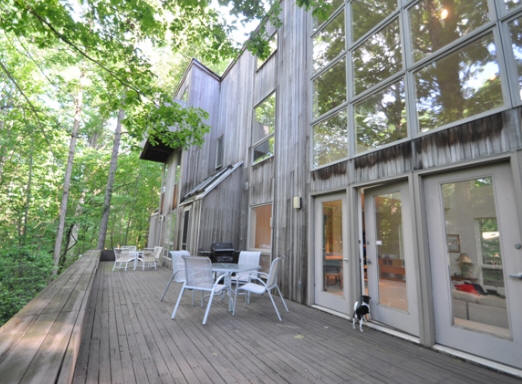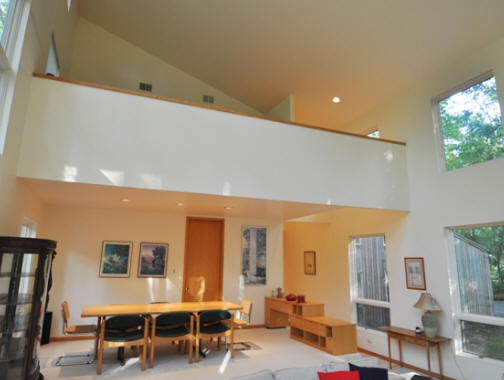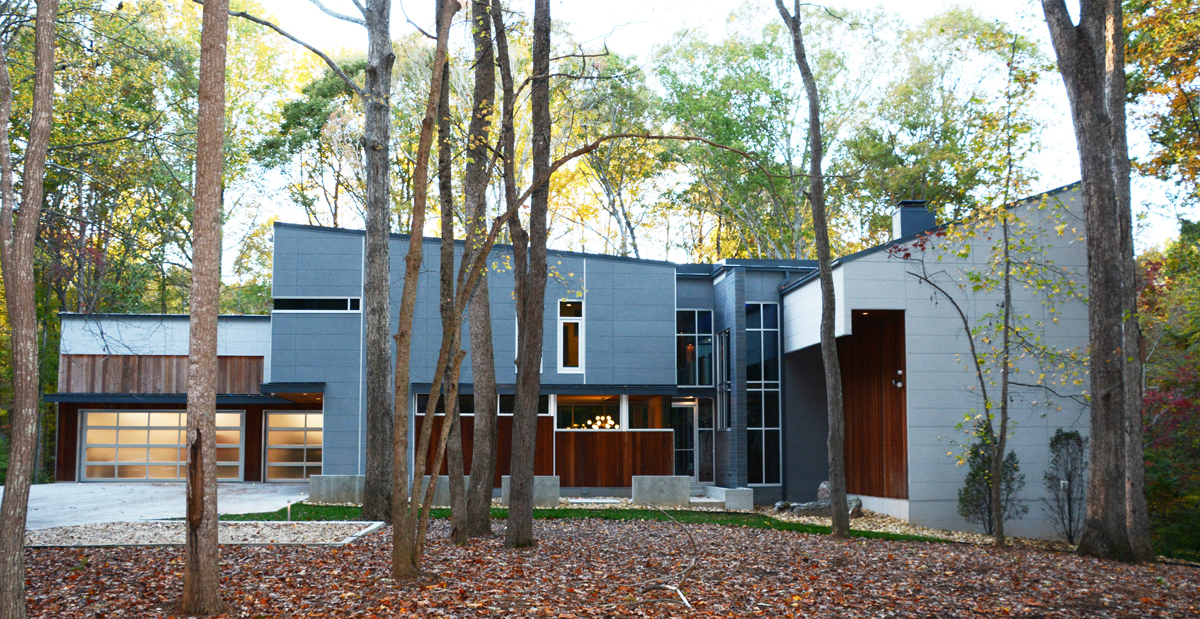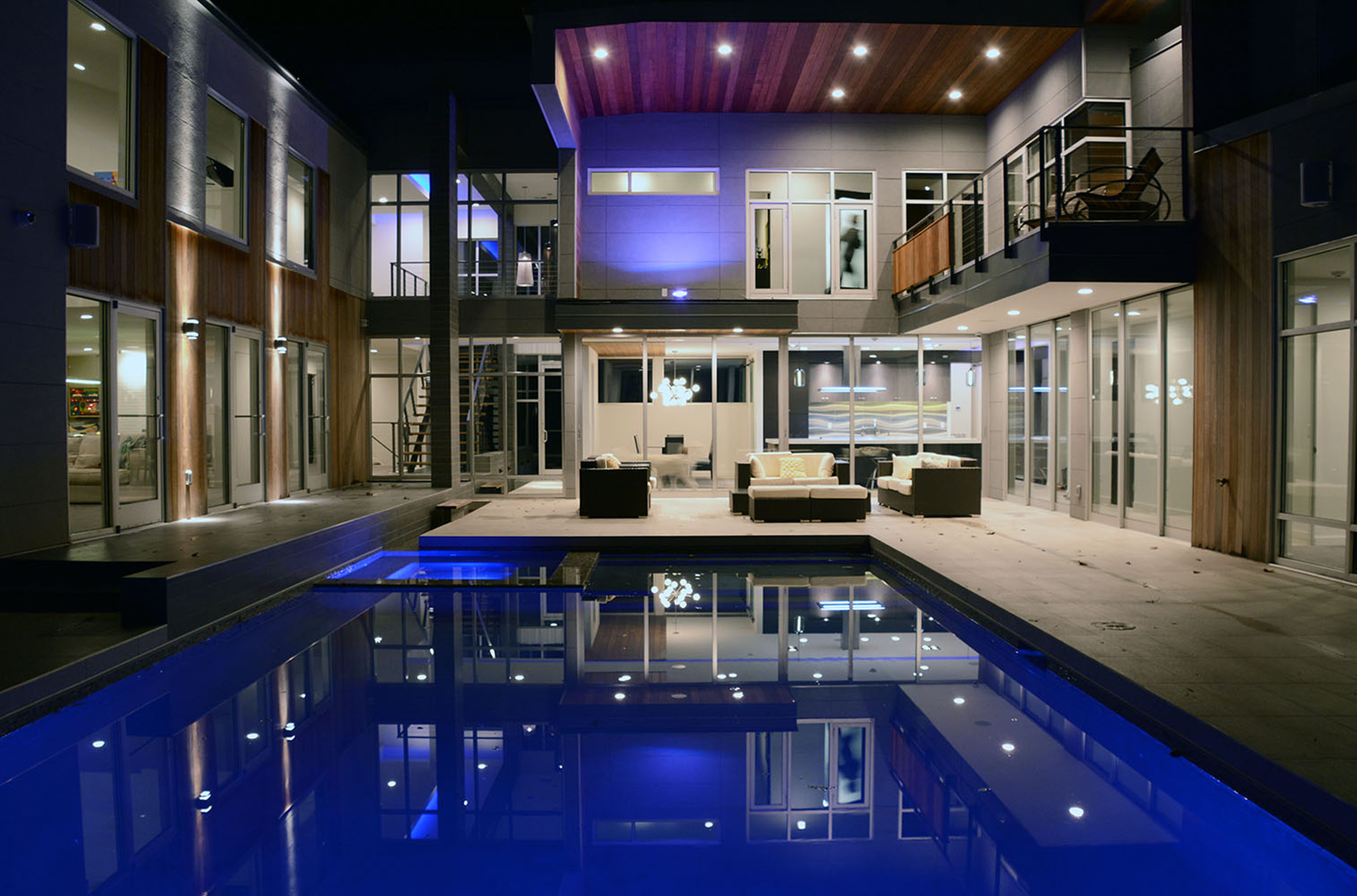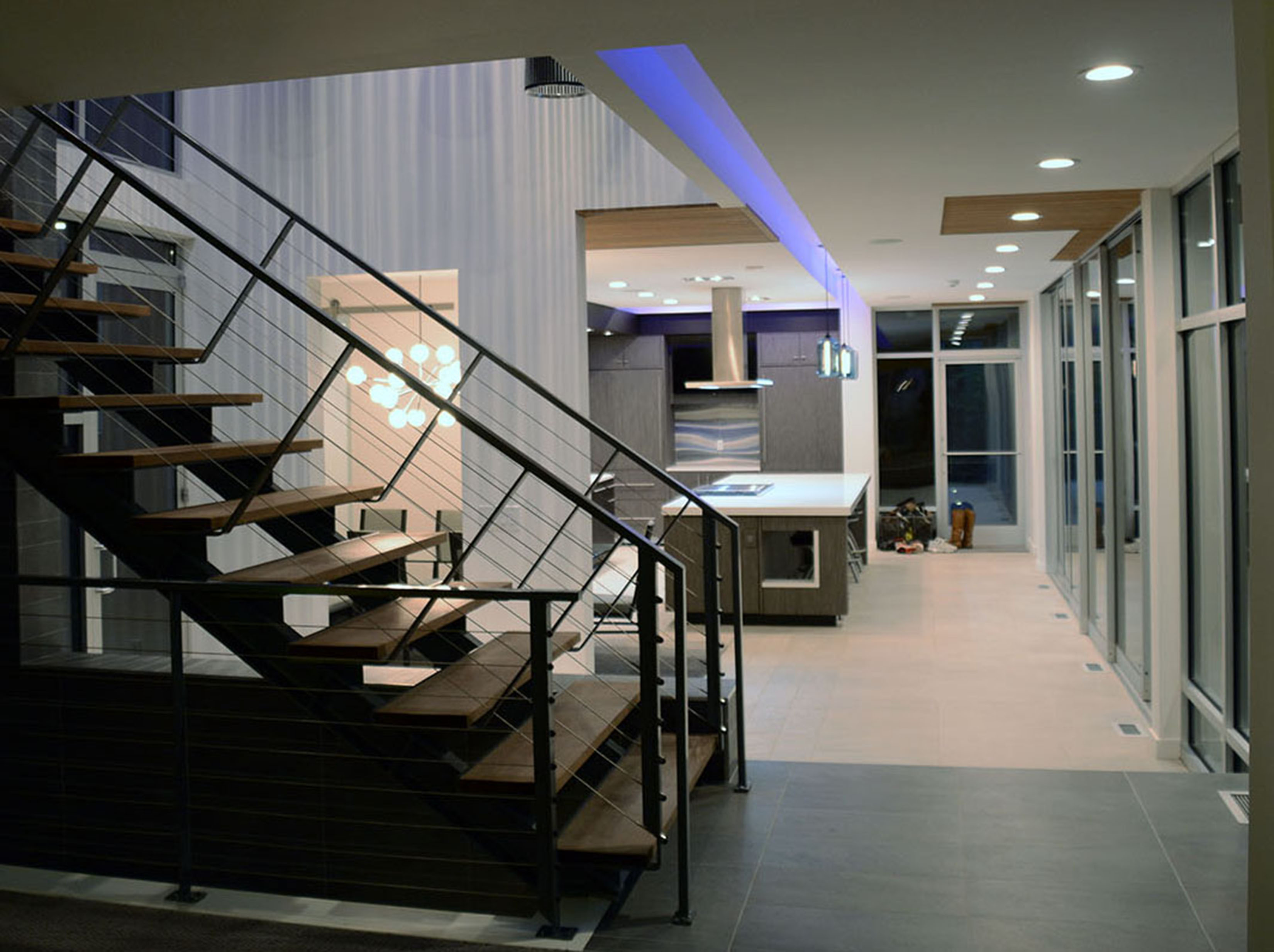 1984 - The Robert C. (Bob) Dellinger House, 3306 Nancy Creek Road, Charlotte. Designed by architect Bob Dellinger of Dellinger/Lee. Sold to a Dellinger family trust. Sold in 2011 to Richard and Sarah Warmath. Remodel/addition designed by Donald B. Peadon, Jr., Peadon/Finein.
---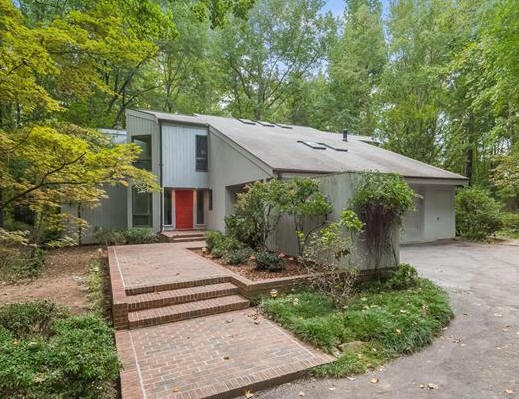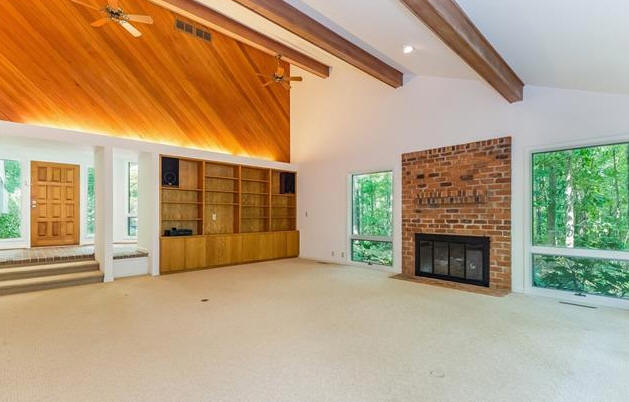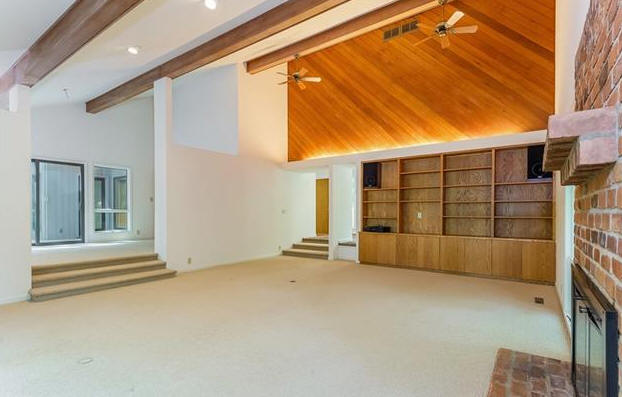 1986 - The Jane R. and James L. (Lou) Davis House, 2400 Rock Creek Drive, Charlotte. Designed by George Bonson Hopson. For sale for the first time in 2017.
---
---
---
---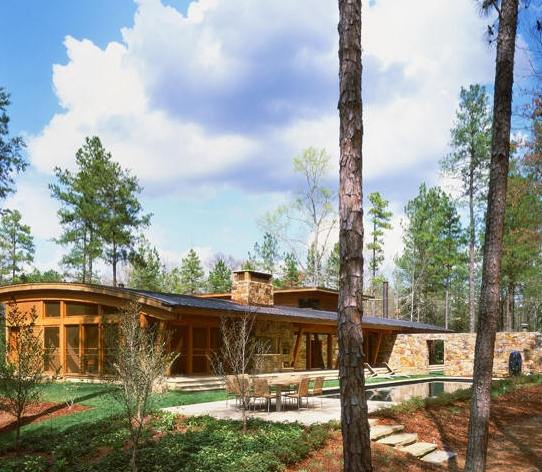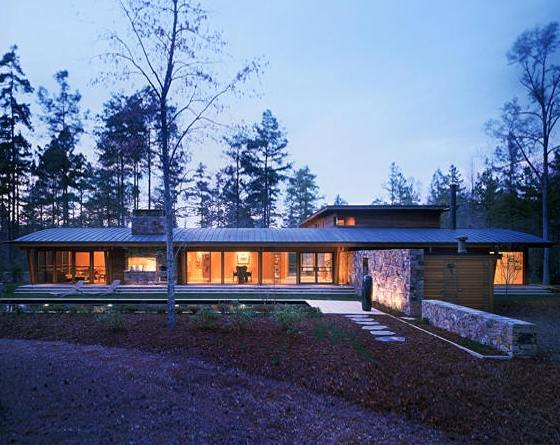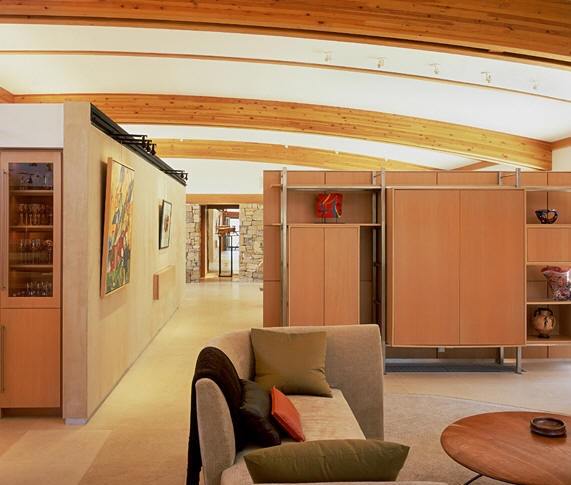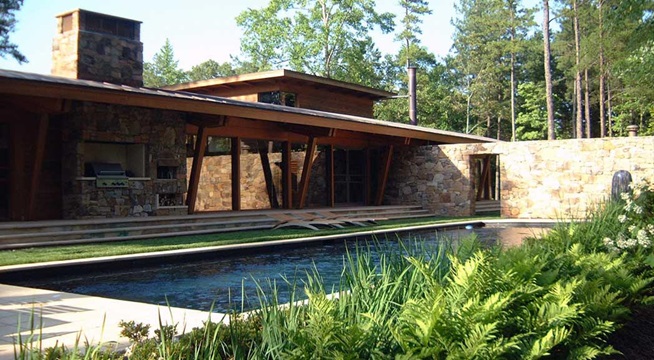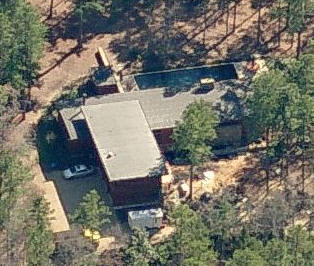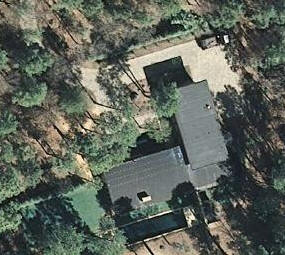 2002 - The Robert F. and Deborah Carmazzi Residence, aka The Charlotte Residence, 8363 Providence Road, Charlotte. Designed by William McDonough Architects. Allison Ewing was the project architect. Top photos by Phillip Beaurline. Nelson Byrd Woltz was the landscape architect. Sinclair Pratt Cameron were the structural engineers. 2RW Consulting Engineers handled mechanical, electrical, and plumbing. Built by Philip Thomas. The house was remodeled in 2013.
---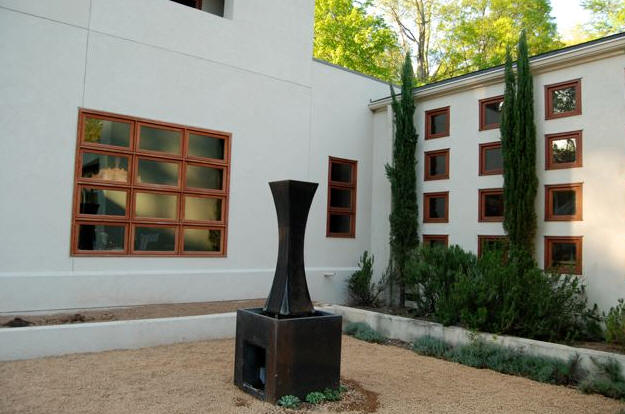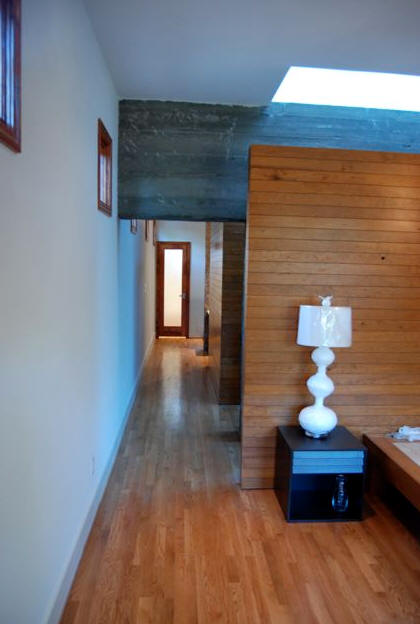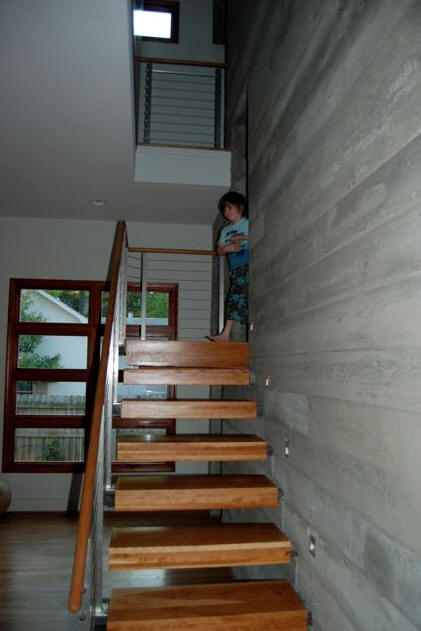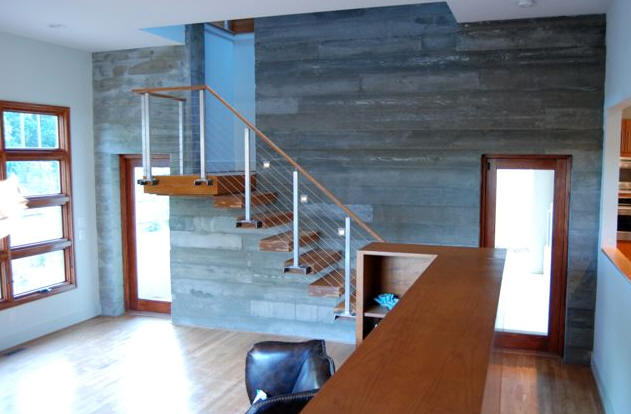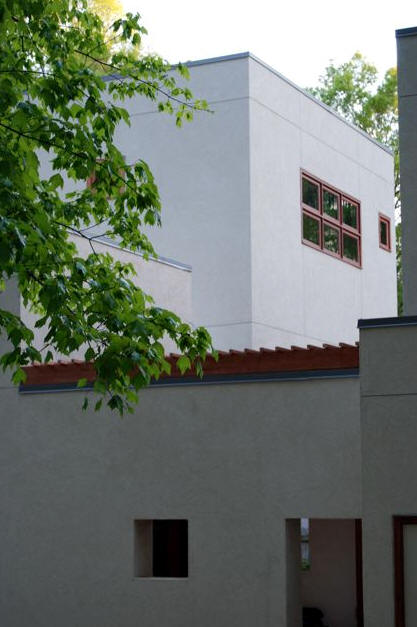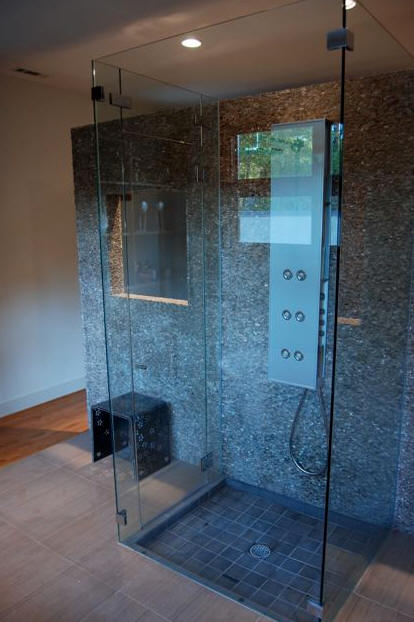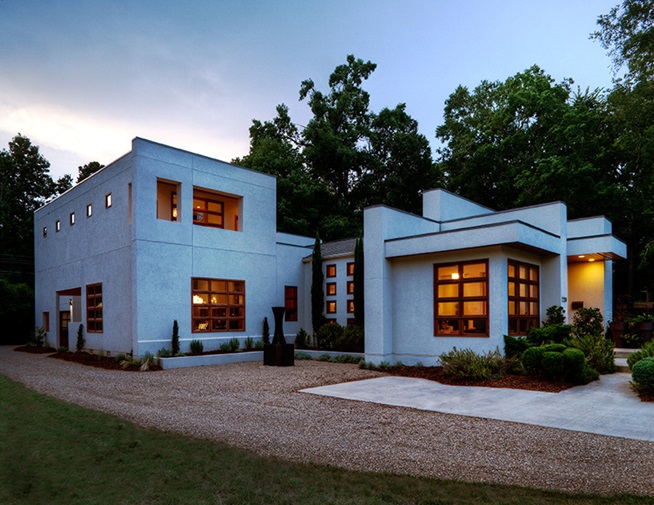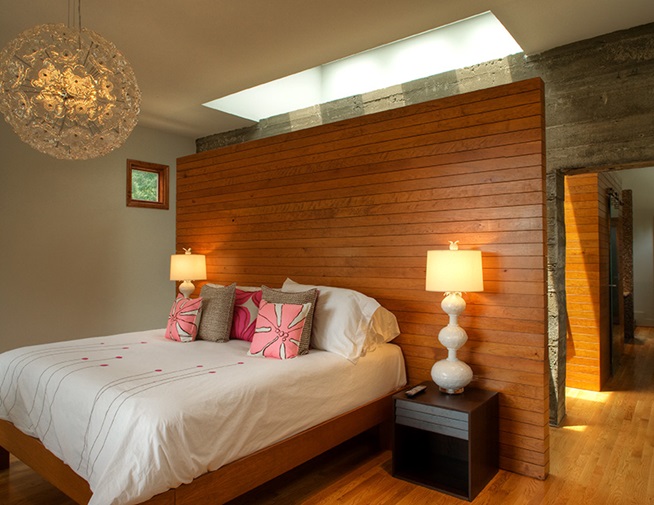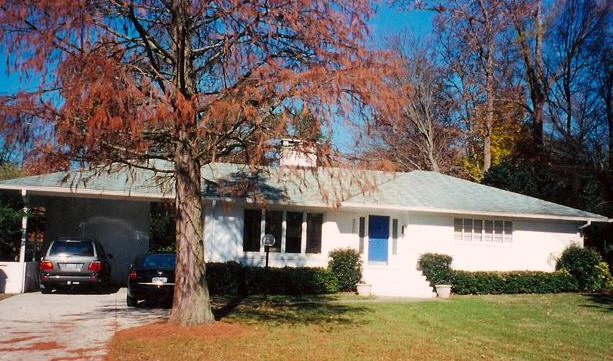 2003 - The John (Chris) Gregson and Lee Ann Gregson Renovation, 2200 Cloister, Charlotte. Purchased in 1999 as it looked in the bottom photo. Fred Gregory designed a front addition in 2003. Jeremy Fisher and Dee Blackburn of Studio 1 architects designed a second addition in 2009 involving a library, covered exterior space, master suite upstairs, garage with an office above, a mud room/laundry room, and a renovated kitchen. Top photo by George Smart, others by Chris Gregson and Mitchell Kearney.
---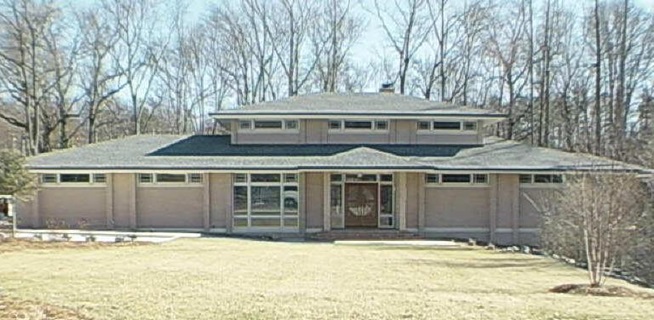 2003 - The Franklin H. (Frank) Brooks Residence, 2432 Cloister Drive, Charlotte. Designed by the owner, who described it as a contemporary Prairie house.
---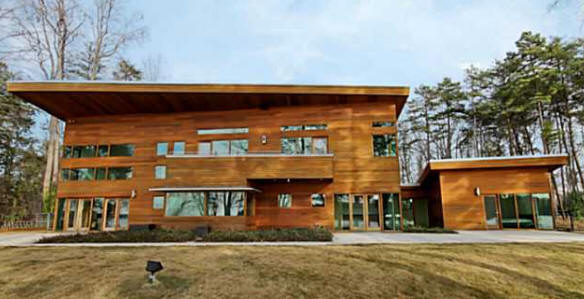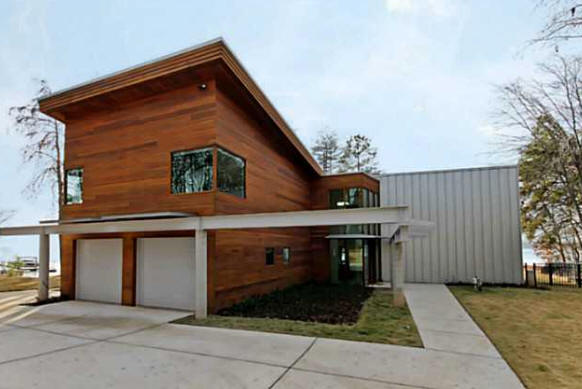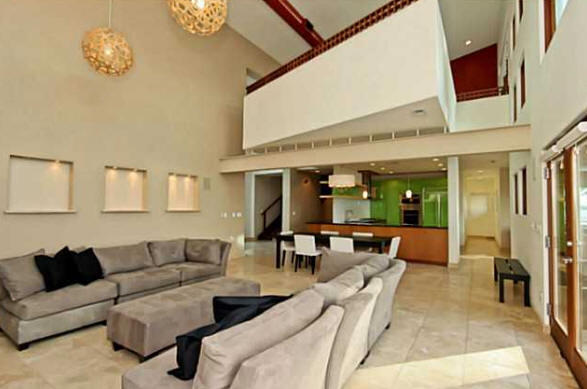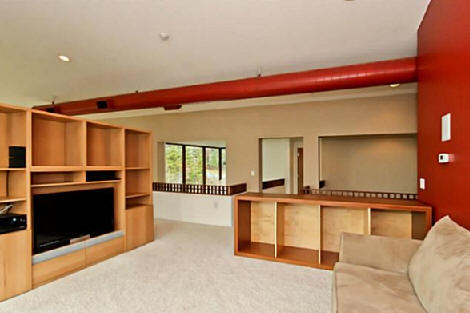 2010 - The Marcus S. and Avis Lee House, 15401 Jetton, Cornelius NC. On Lake Norman. Designed by Don Lee and Chris Holcombe. Built by Chris Holcombe. Deeded in 2012 to Marcus S. Lee. Sold in 2013 to 15401 Jetton Road LLC. Sold in 2016 to The Redburg Hinton Trust and Steven M. Loeb.
---
---
---
---
---
---