MAJOR SPENCER SANDERS JR., AIA (1943-)
Sanders was born in Concord NC. He started studying Architectural Engineering at NC A&T University in 1961 and worked as a bottle inspector for Sundrop while in school. In 1966, he started working for Blue Jenkins. Contrary to some published reports, he never worked for Greensboro's Ed Loewenstein.
Graduating from NC A&T in 1971, he continued to work for Jenkins through 1978. He moved to Wisconsin and worked for American Medical Buildings from 1978 to 1980 and Shephard Legan Aldrian from 1980 to 1982 before again returning to Jenkins' firm from 1982 to 1986. Sanders broke off to start his own firm in 1986. He became President of Quality Housing Corporation in Greensboro, specializing in passive solar and low-cost energy solutions using SIPs - structurally insulated panels, a continuous core of energy-efficient rigid foam insulation laminated between two layers of structural board.
---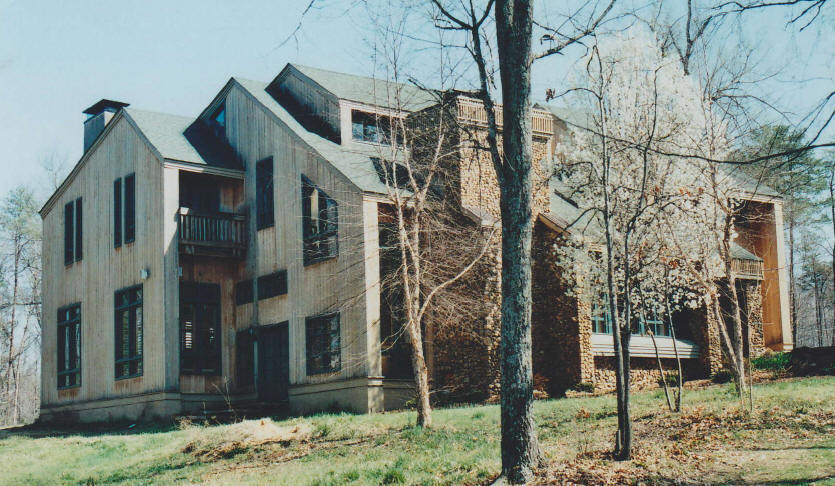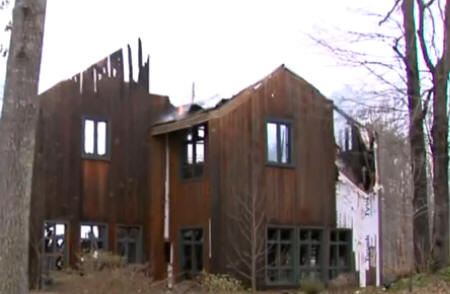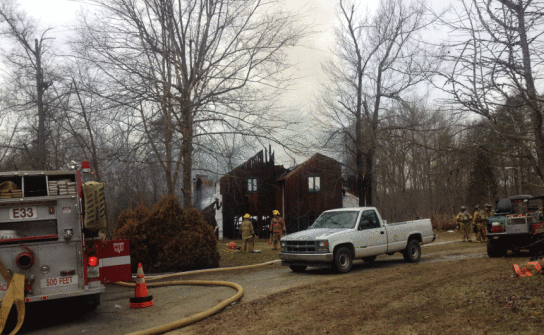 2007 - The Major Sanders Residence, 7451 Doggett Road, Browns Summit NC. His own house featured SIPs, passive solar, and geothermal groundsource heating. The house has five levels. Sanders designed a previous house on the same site in 1985 but it burned in 2005. The 2007 version also burned down in January 2013 - 37 fire units were called to the scene (bottom photos). The house was again rebuilt.
---
Sources include: Major Sanders.