DONALD REED CHANDLER (1931-2019)
Chandler was born in Morrisville NC and started at the NCSU School of Design in 1950. Service with the Coast Guard and a few years off delayed his graduation until 1960 with a degree in architecture. Chandler was friends with Robert Burns and they both worked 1957-1958 for EJ Austin in Southern Pines NC.
Chandler moved to New York City where he worked for Skidmore Owings and Merrill. In 1962 he relocated to Washington DC, where he worked for Chloethiel Woodard Smithand later Mariani and Associates. In 1968 he opened his own office in McLean VA. After his first wife passed away in the early 1980s, Chandler founded, directed and taught at the Spectra School of Design in Flint Hill, Virginia, of which Henry Kamphoefner, Duncan Stuart, and Horatio Caminos were on the Board of Advisors. This noble, experiential school where design students learned self-awareness in an open curriculum format lasted three years. Details on Spectra: pages one, two, three, four, five. Chandler maintained an office in Northern Virginia until he moved with wife Denise in 2001 to Rappahannock County in the Blue Ridge Mountains. He practiced architecture from a studio in Washington VA. Photos by Chandler unless otherwise indicated.
---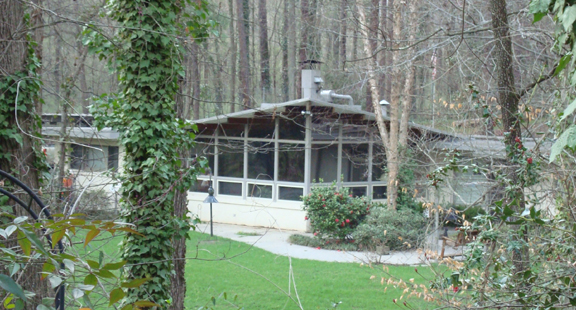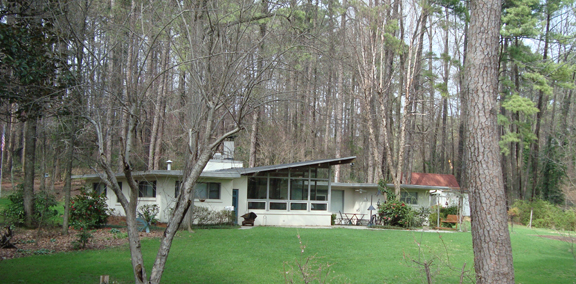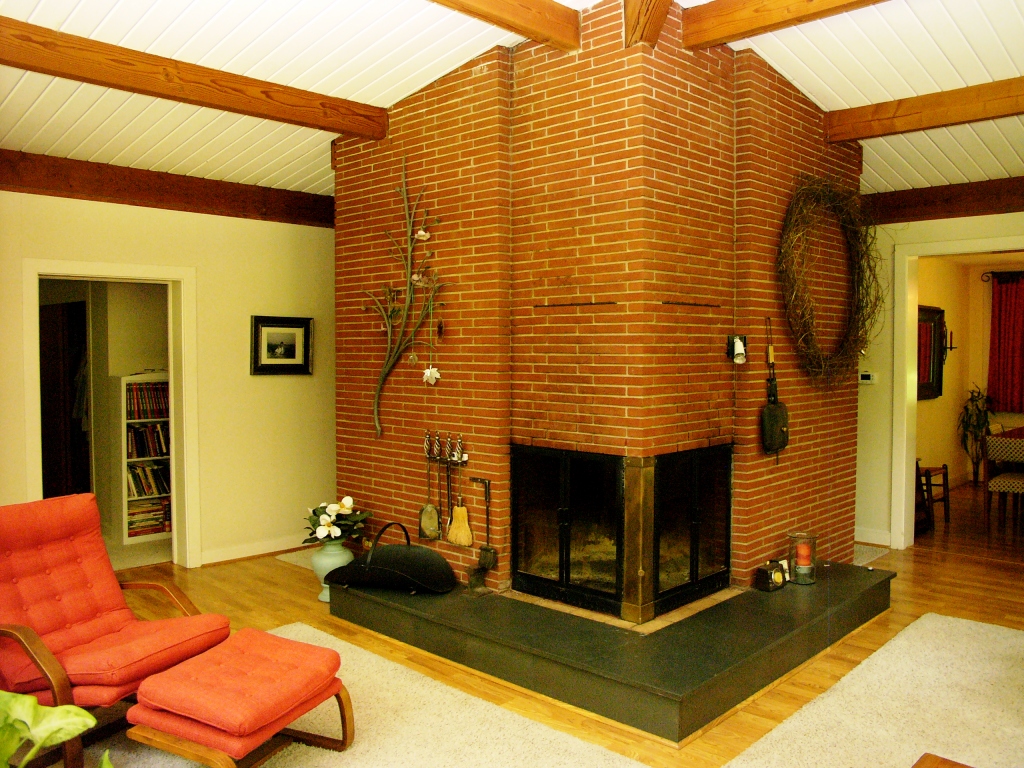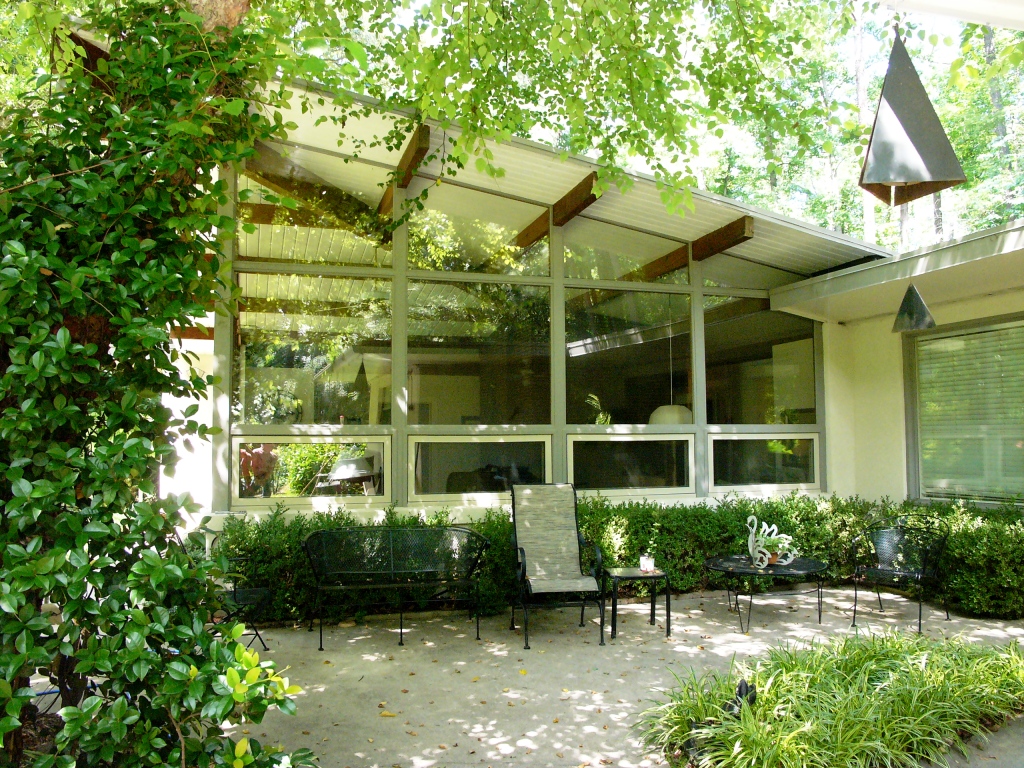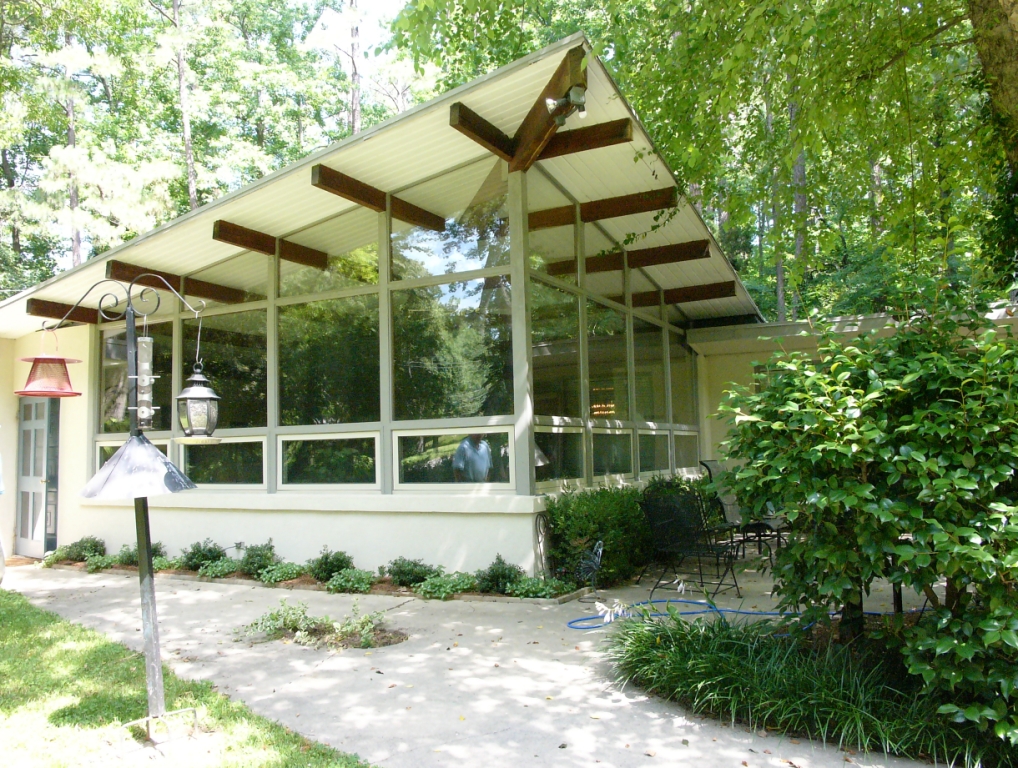 1958 - The John and Kay Murray House, 312 West Delafield Avenue, Durham NC. Chandler's first designed house, done when he was a junior at the NCSU School of Design. Deeded in 2019 to Karen M. Rawls and John K. Murray. Top two photos by Julie Hollenbeck.
---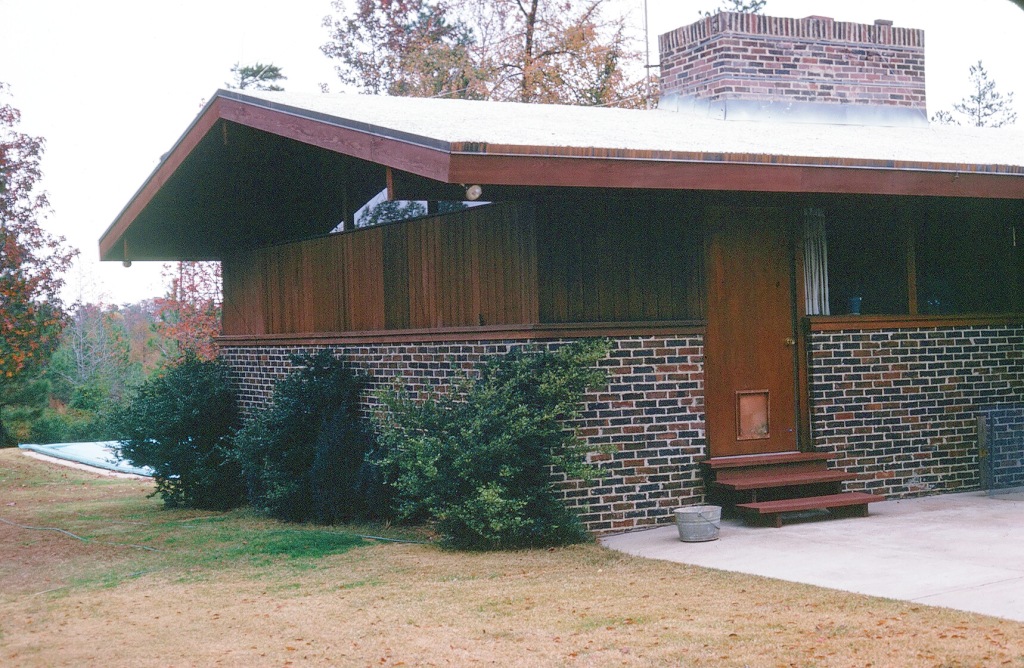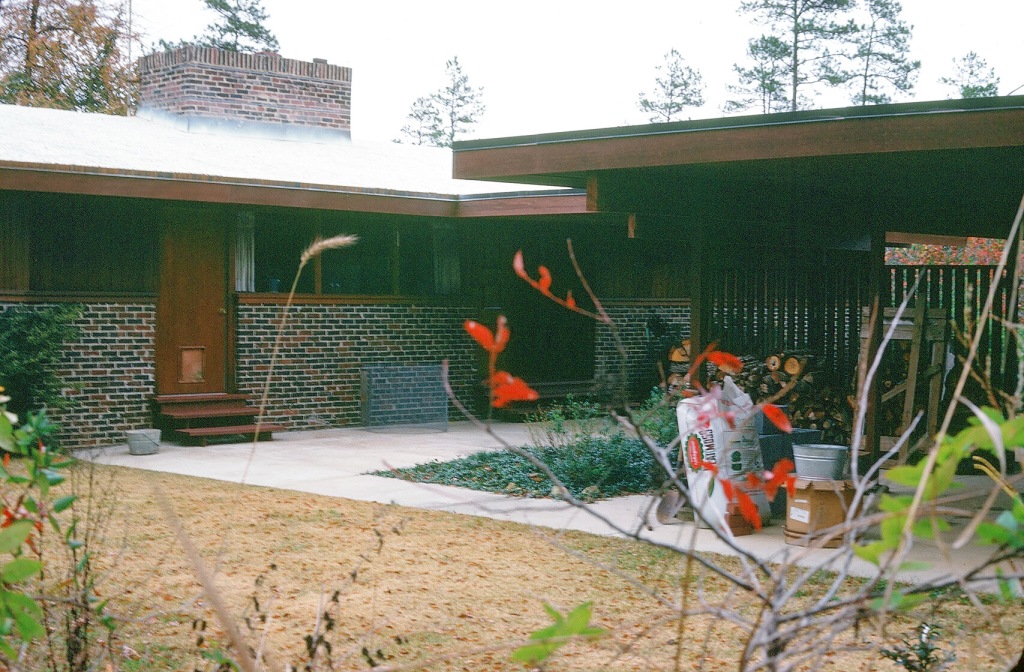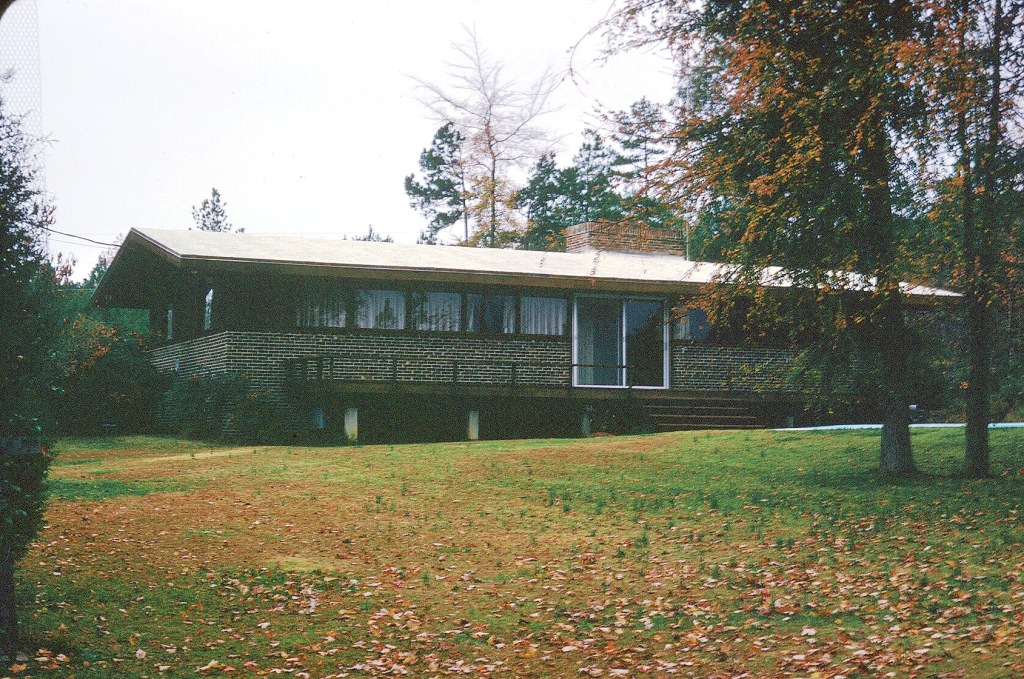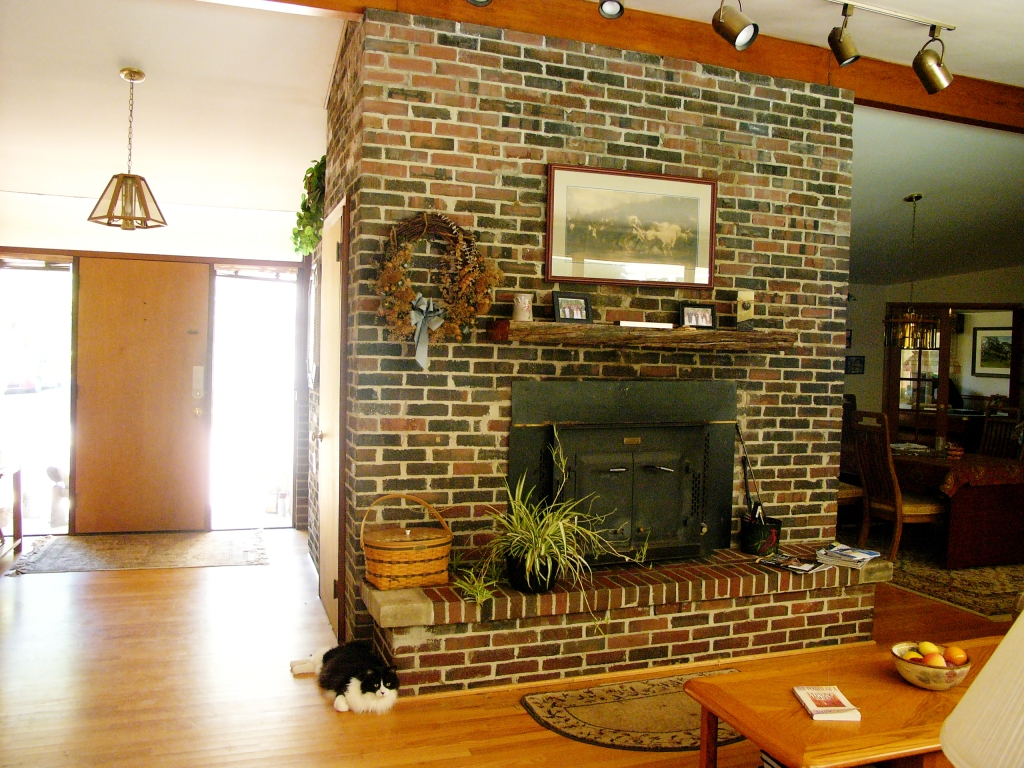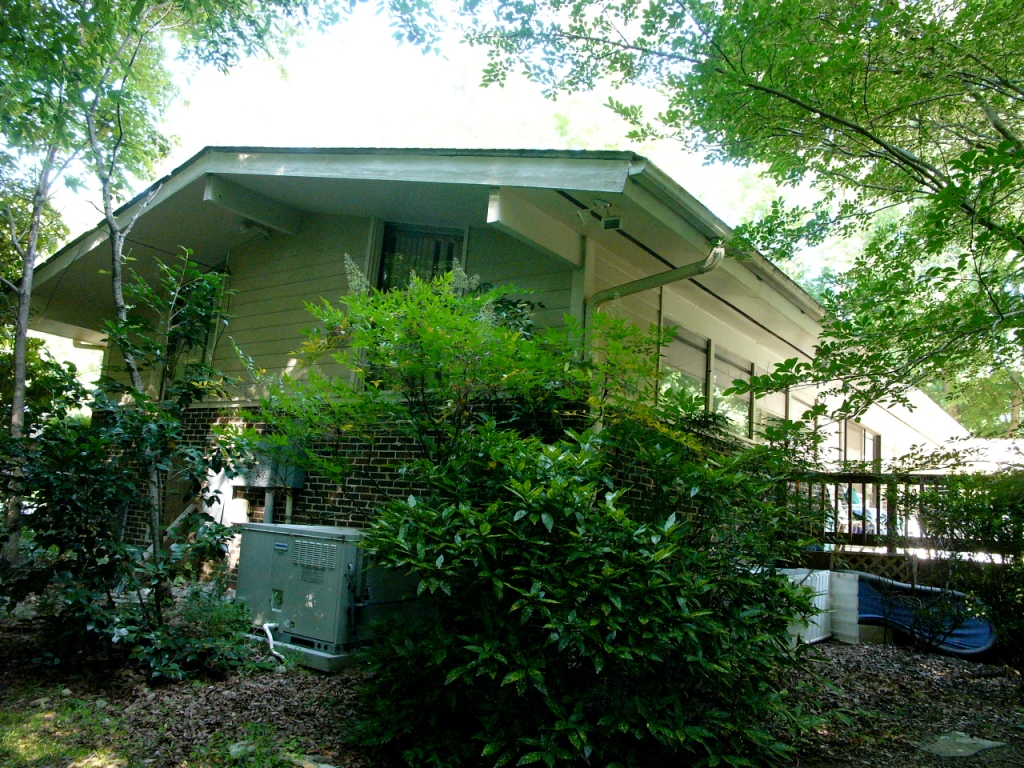 1959 - 1908 Milton Road, Durham NC. Chandler designed this as a spec house. His father Daniel Chandler built it. Sold in 1960 to Thomas Sidney and Mary Louise Johnson. Sold in 1962 to Neil Leslie Wilson. Sold in 1969 to Billy Jackson and Kyle F. Howard. Sold in 1978 to Anthony A. and Marcia B. Pashcal. Deeded in 2014 to Marcia B. Stedman.
---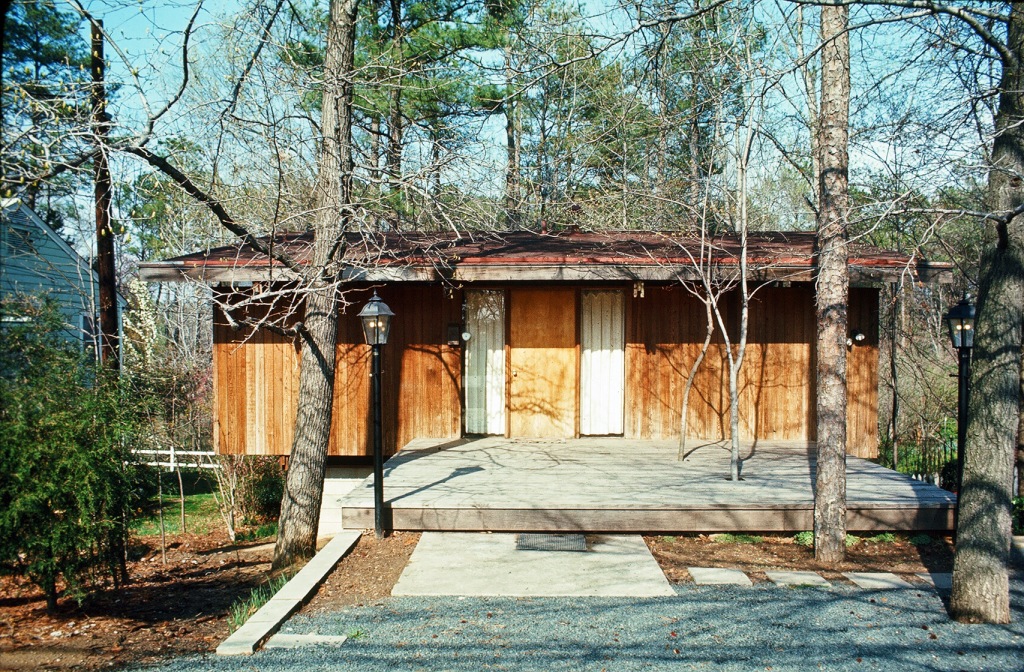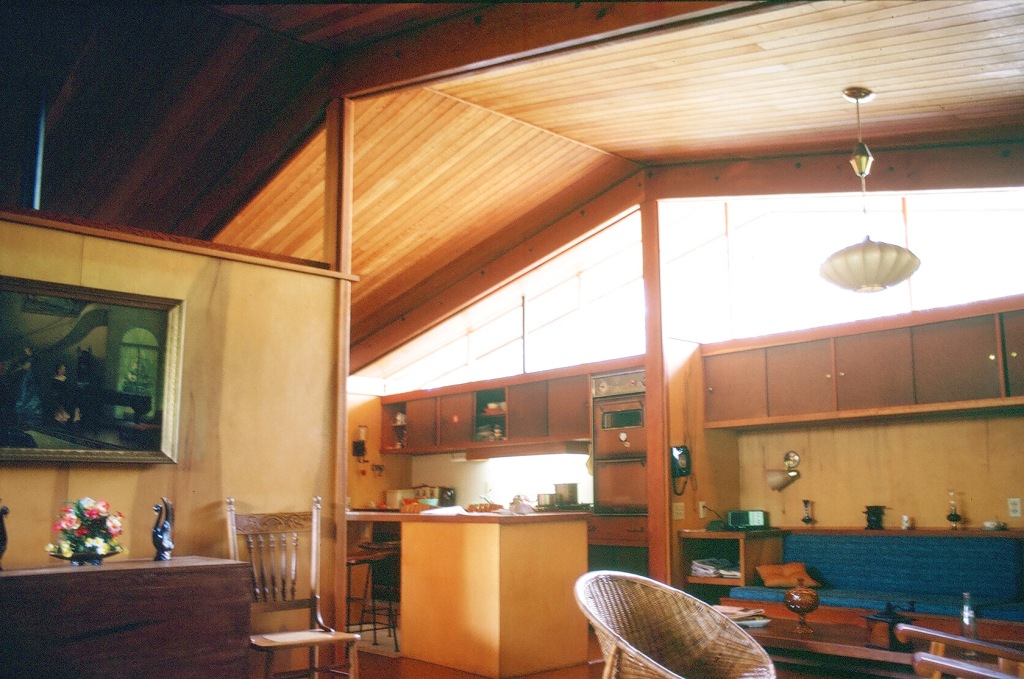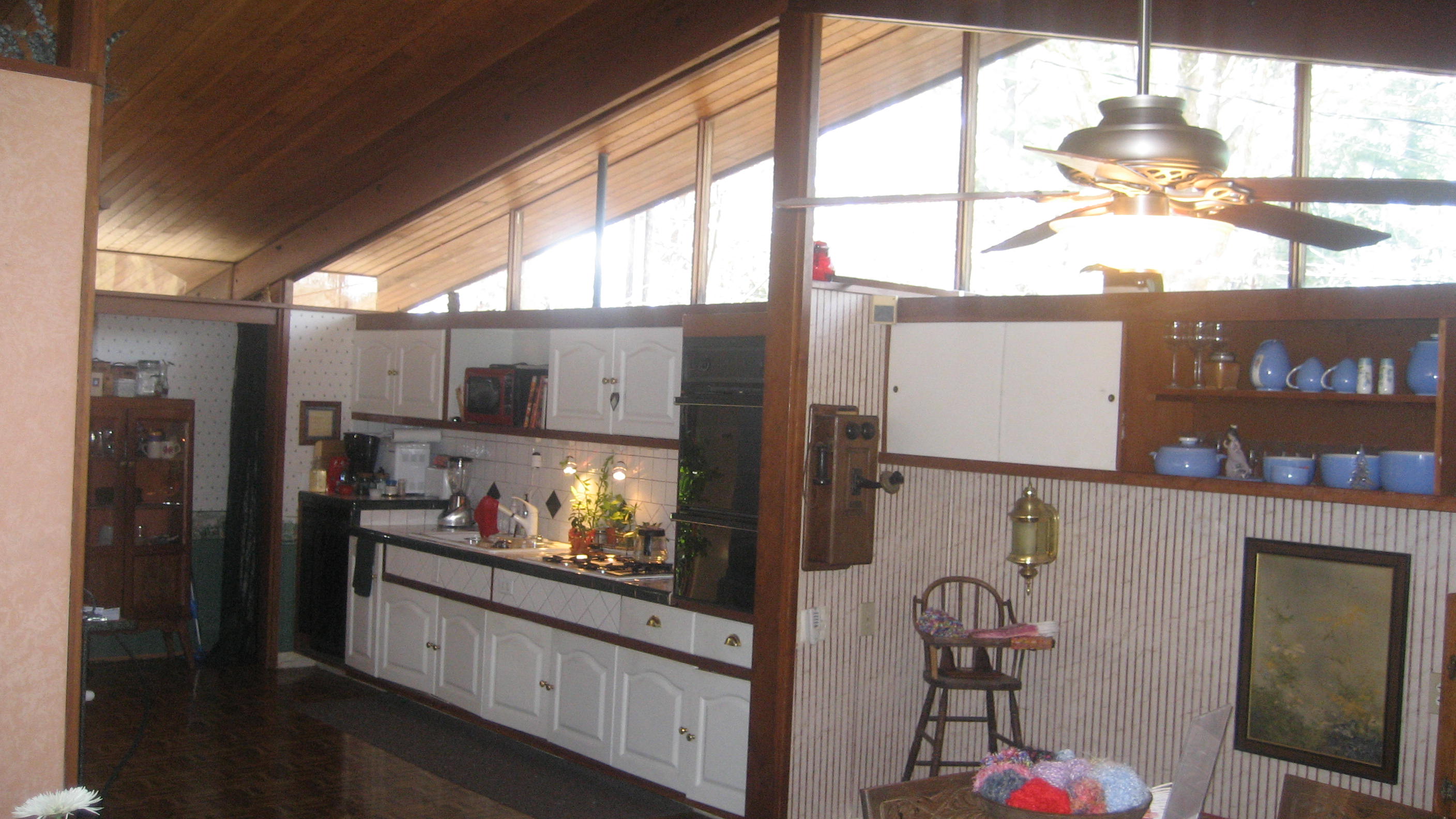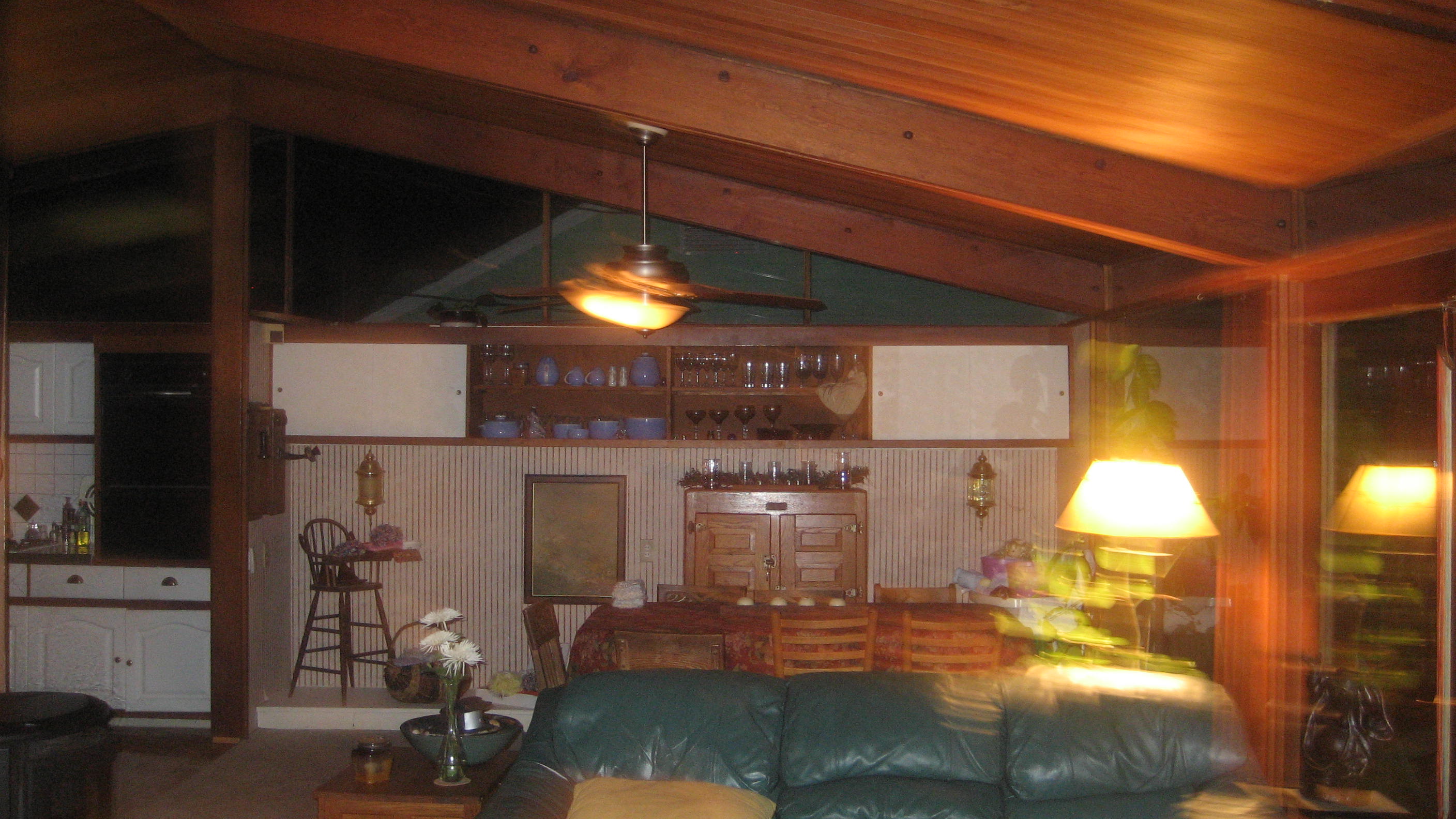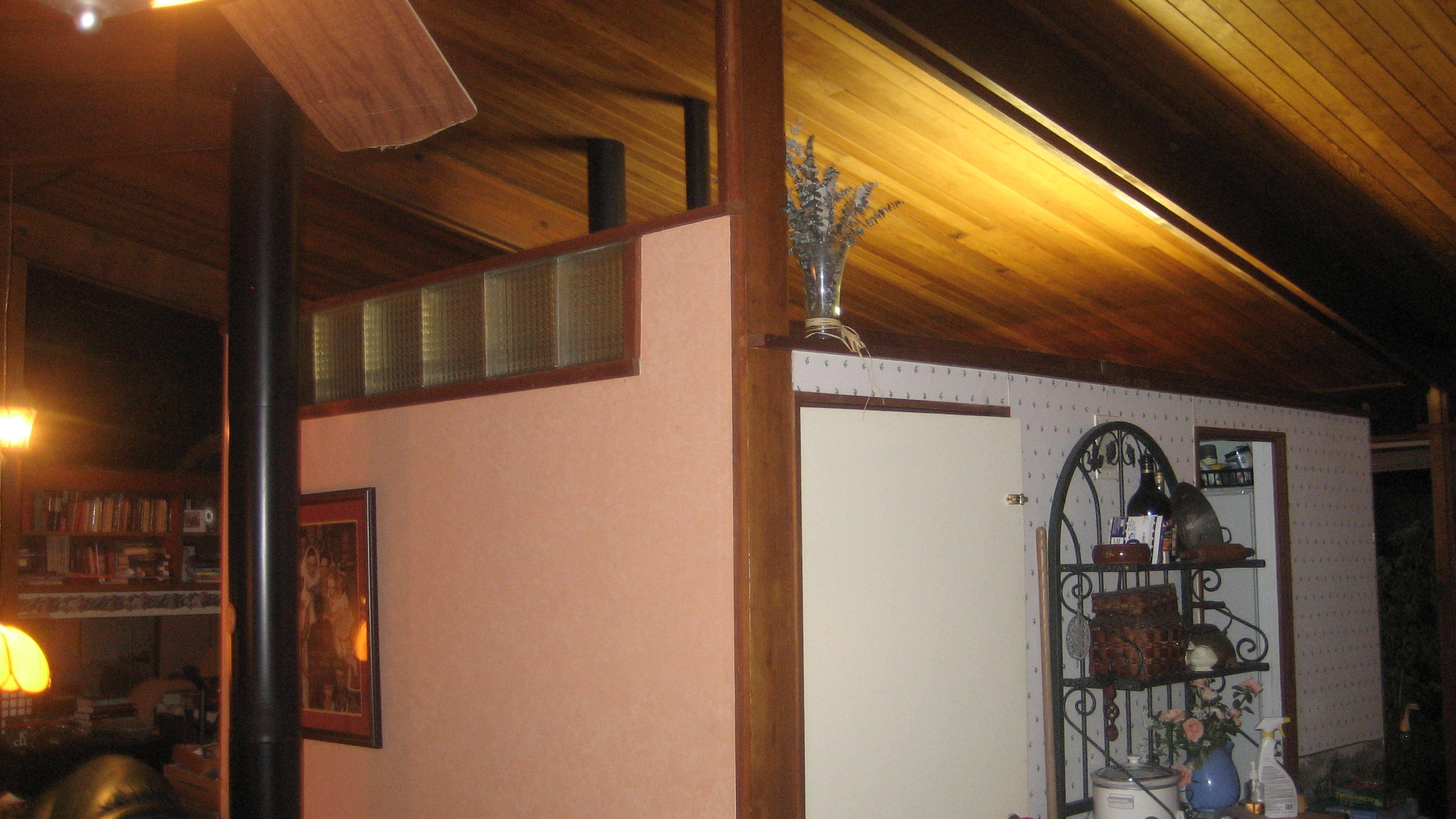 1960 - The Daniel and Luna Chandler House, 2500 Glendale Avenue, Durham NC. 1600 square feet. Chandler designed this for his parents during his last year in the NCSU School of Design. Built by both the architect and his father, this two-story home had an open floor plan, provided an abundance of sunlight, complete privacy and overlooks the park from the rear. Sold to James Benjamin Smith Jr. After Smith died, it was sold in 1990 to Michael R. Sandy. Sold in 1995 to Stephen W. Reardon. Sold in 1998 to Ava Cawthorne. Sold in 2001 to Joyce and Jennifer Holmes. Deeded in 2015 to Joyce E. Holmes. Top three original photos by Donald Chandler; other photos by Joyce Holmes.
---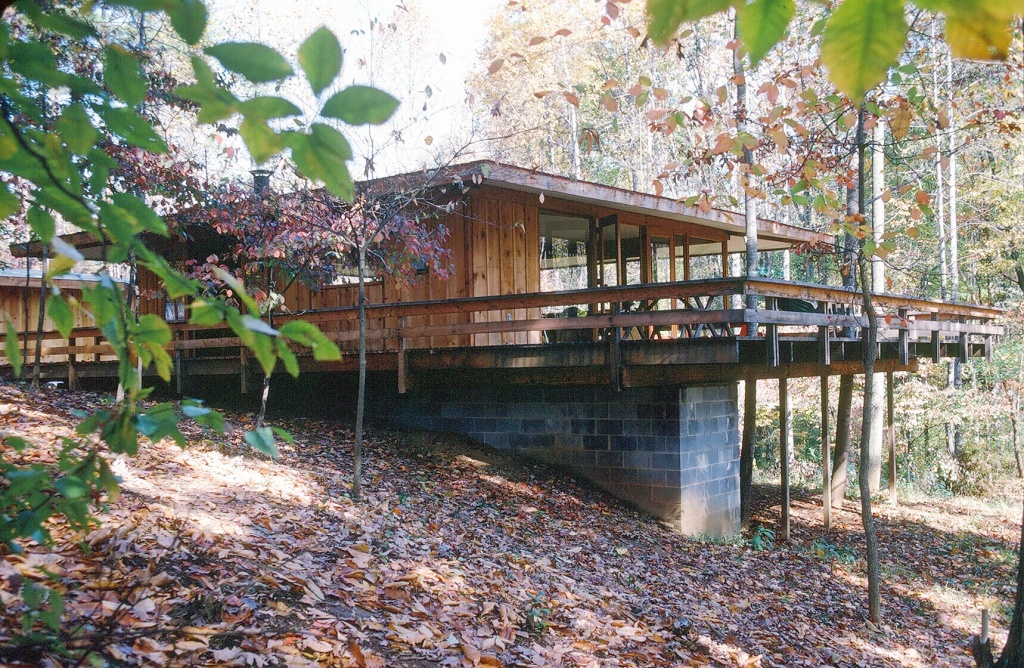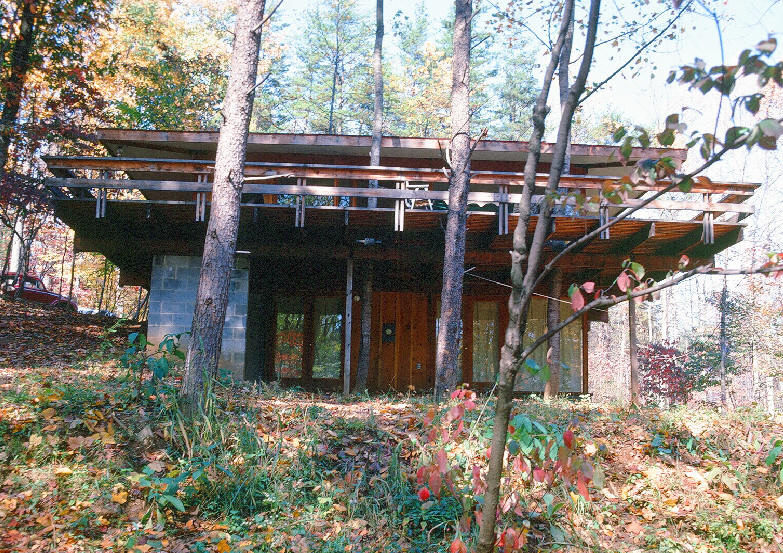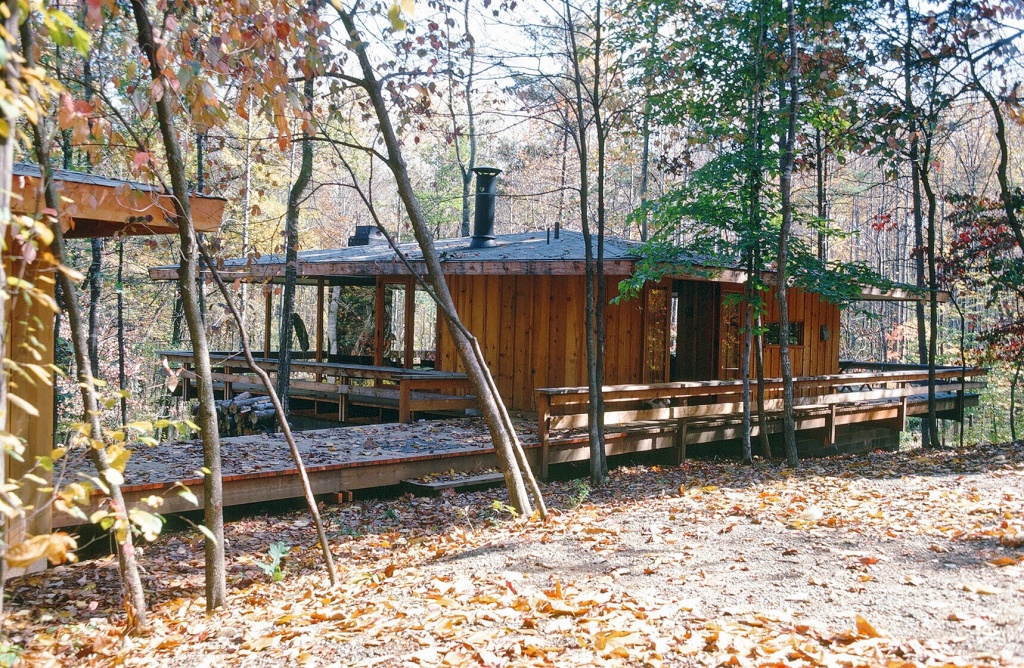 1964 - The Holden Residence, 8600 Chandler Street, Fairfax VA. Built by Chandler with his father. Chandler lived there for a while — and got to name the street! Holden was the second owner. Sold in 1978 to Sidney G. Masri. Patricia H. Masri added to the deed in 2012.
---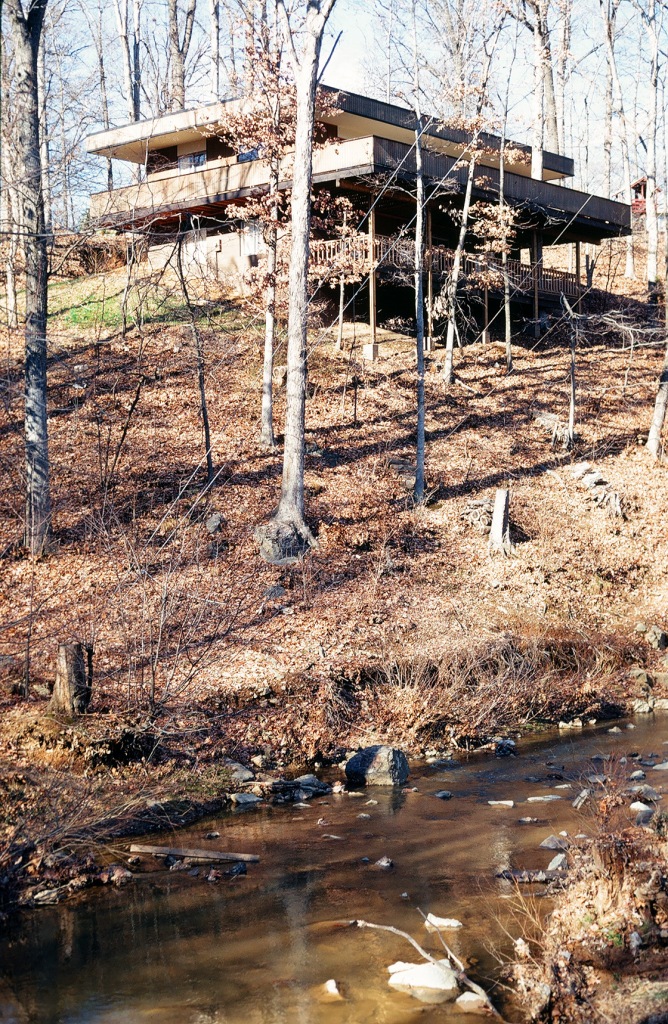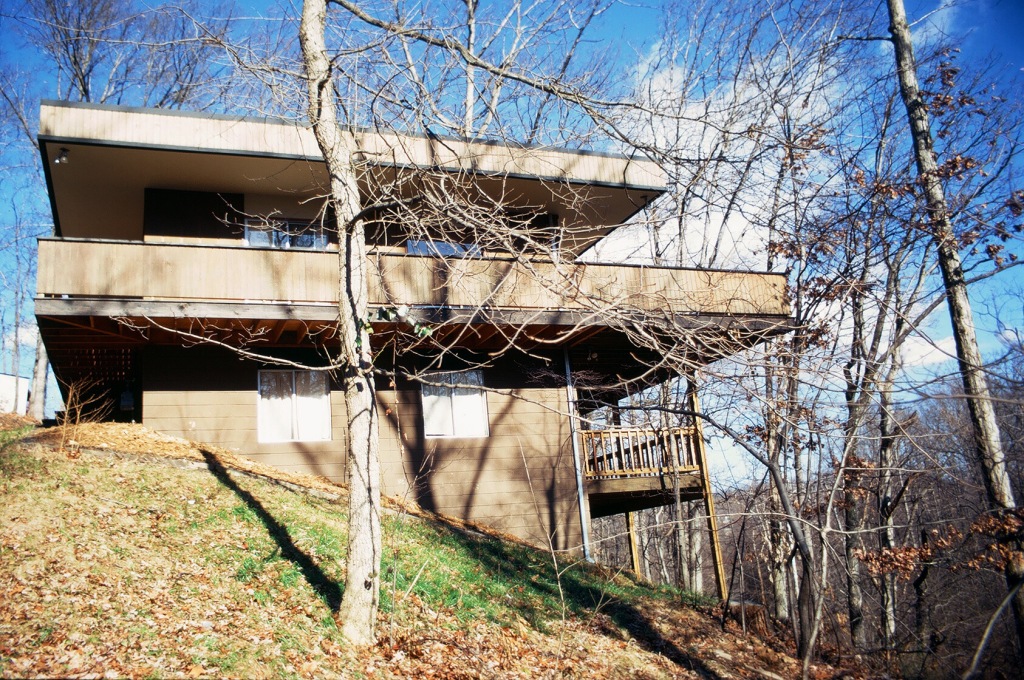 1972 - The Doris Wood Residence, 6640 Old Chesterbrook Road, McLean VA. This prime site was considered unbuildable. With floor to ceiling glass it gave the owner complete privacy from onlookers below from a solid wood rail surrounding the entire house. Deeded in 1982 to Geraldine W. Asher. Sold in 2006 to Linda F. and Raymond P. Raehn.
---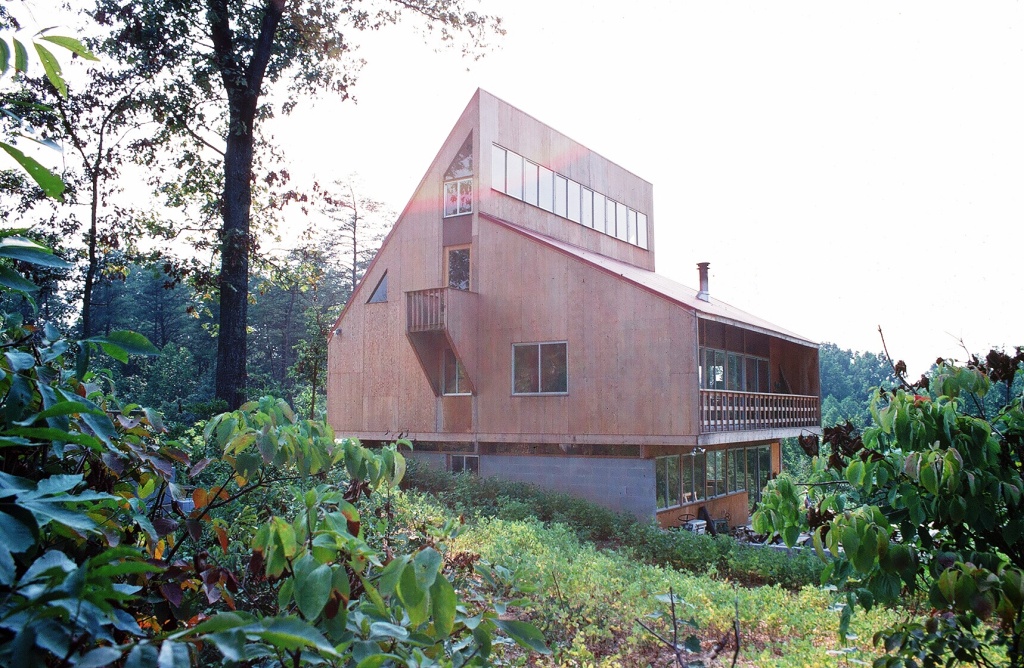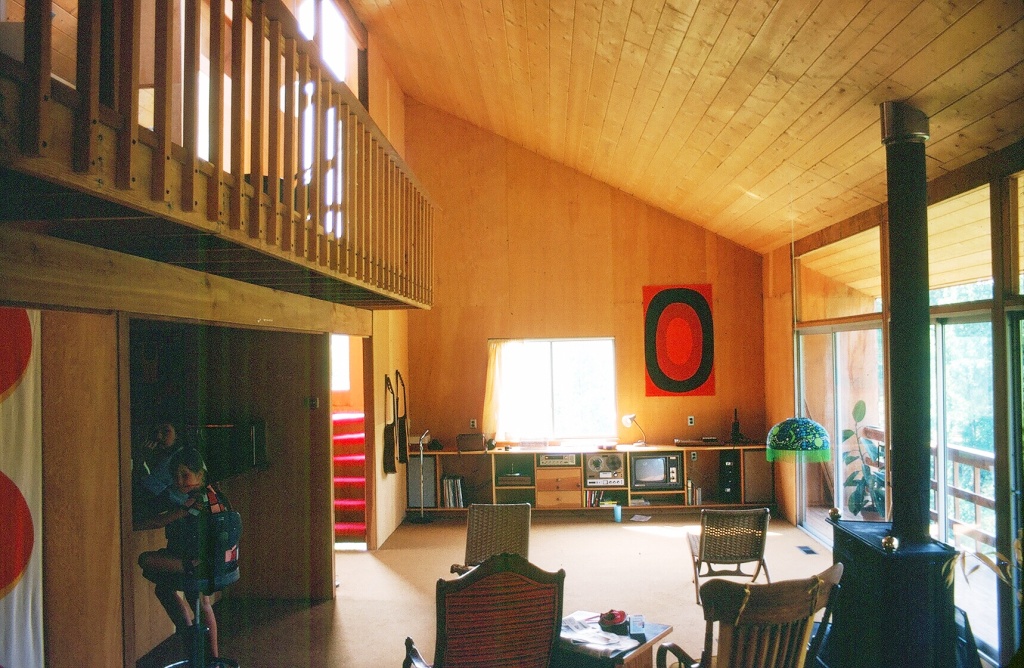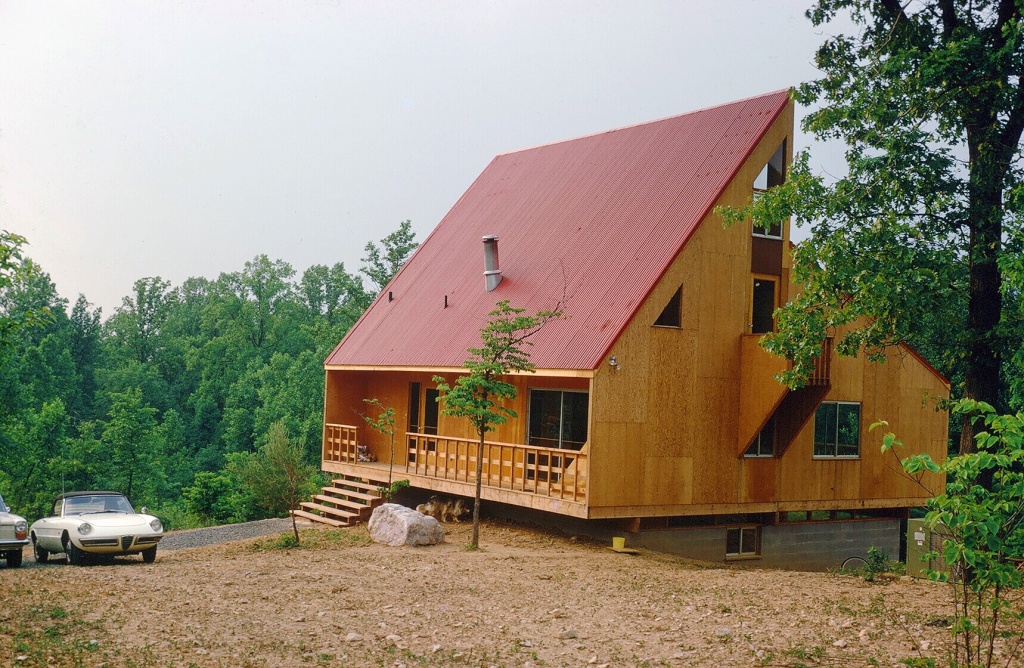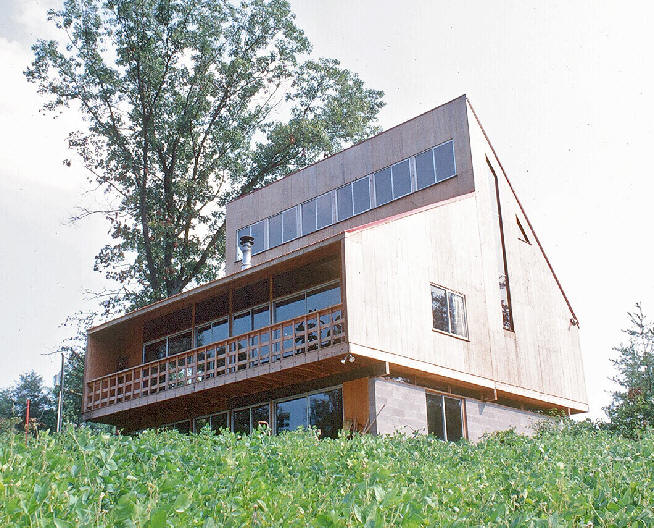 1973 - The Chandler Residence, Leigh Mill Road, Great Falls VA. Chandler later regretted the design, saying he was "succumbing to the style of the times."
---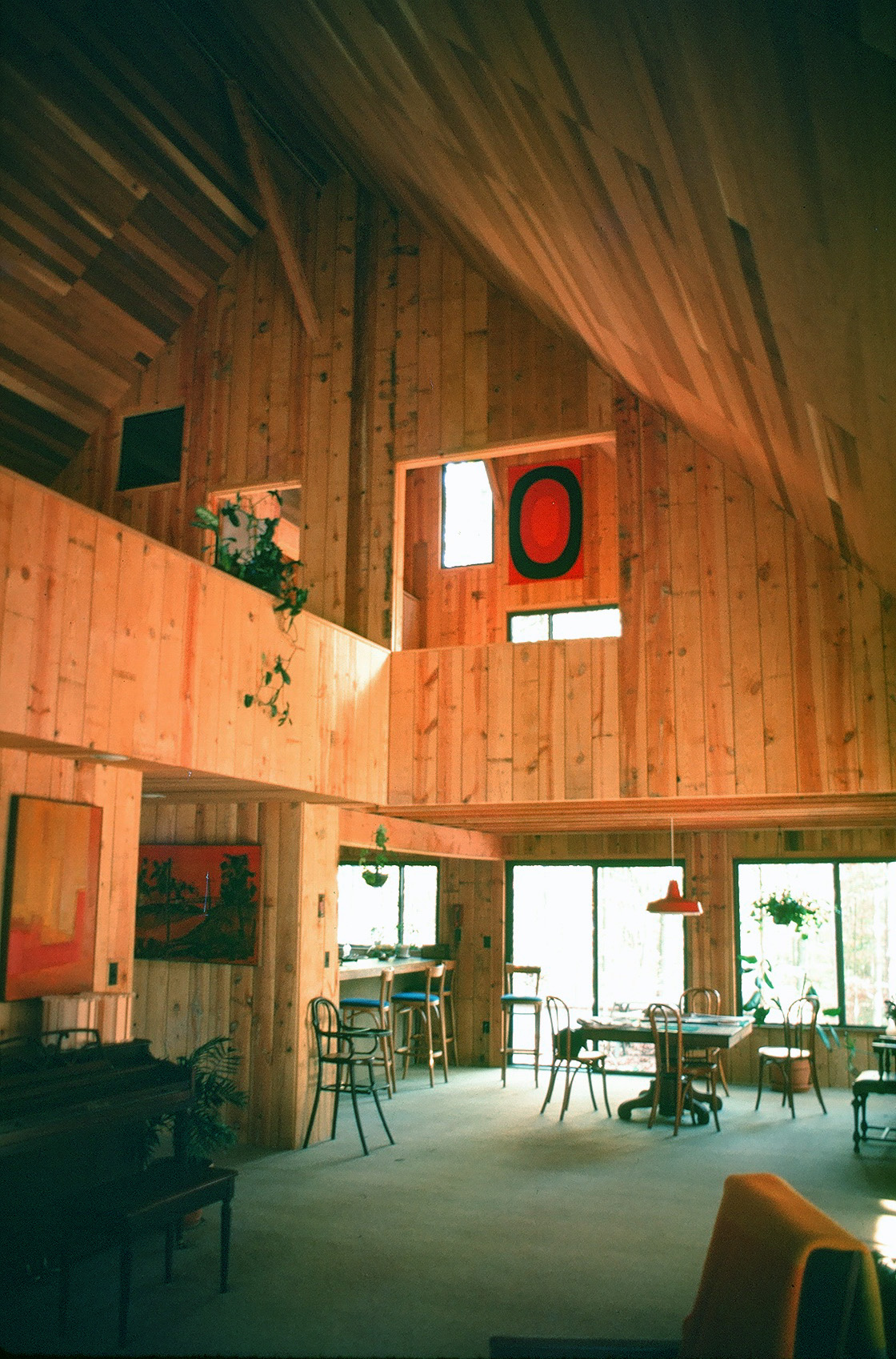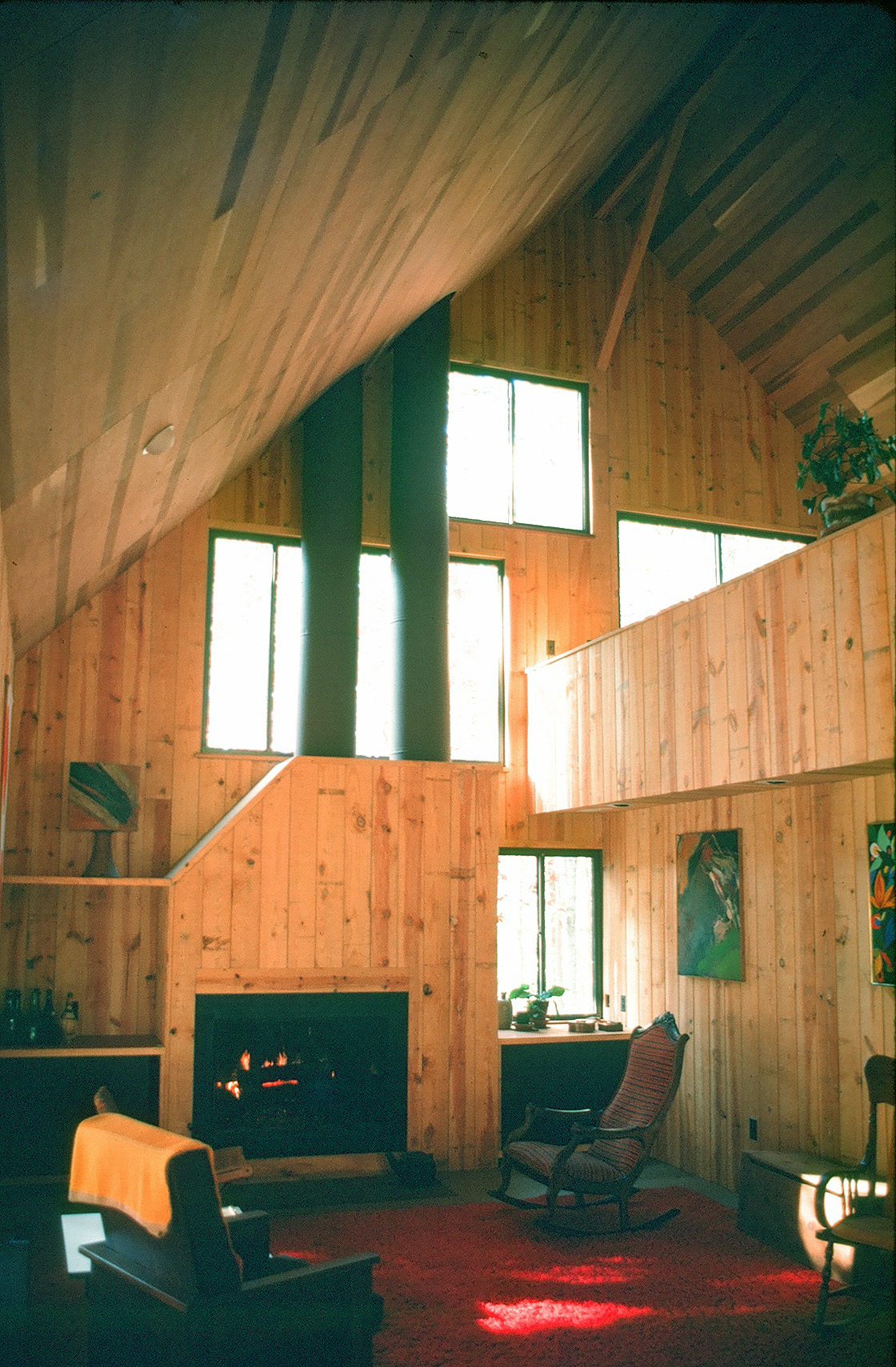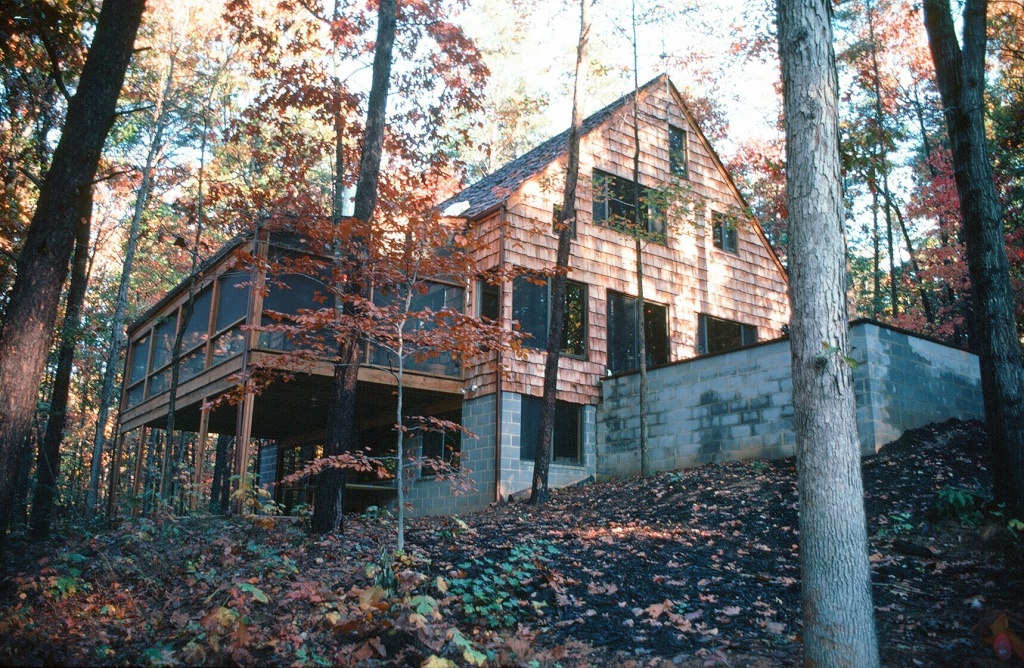 1974 - The Jane and John Tansey Residence, 9239 Georgetown Pike, Great Falls VA. Chandler experimented with the placement of external wall openings to provide the residence with an atmosphere of an old-time country cabin. Sold in 1997 to Ramin S. Bolouri. Sold in 2002 to Chahdad C. Bolouri. Sold in 2013 to Ahmend Alan Muradi. Sold in 2108 to Georgetown IG LLC.
---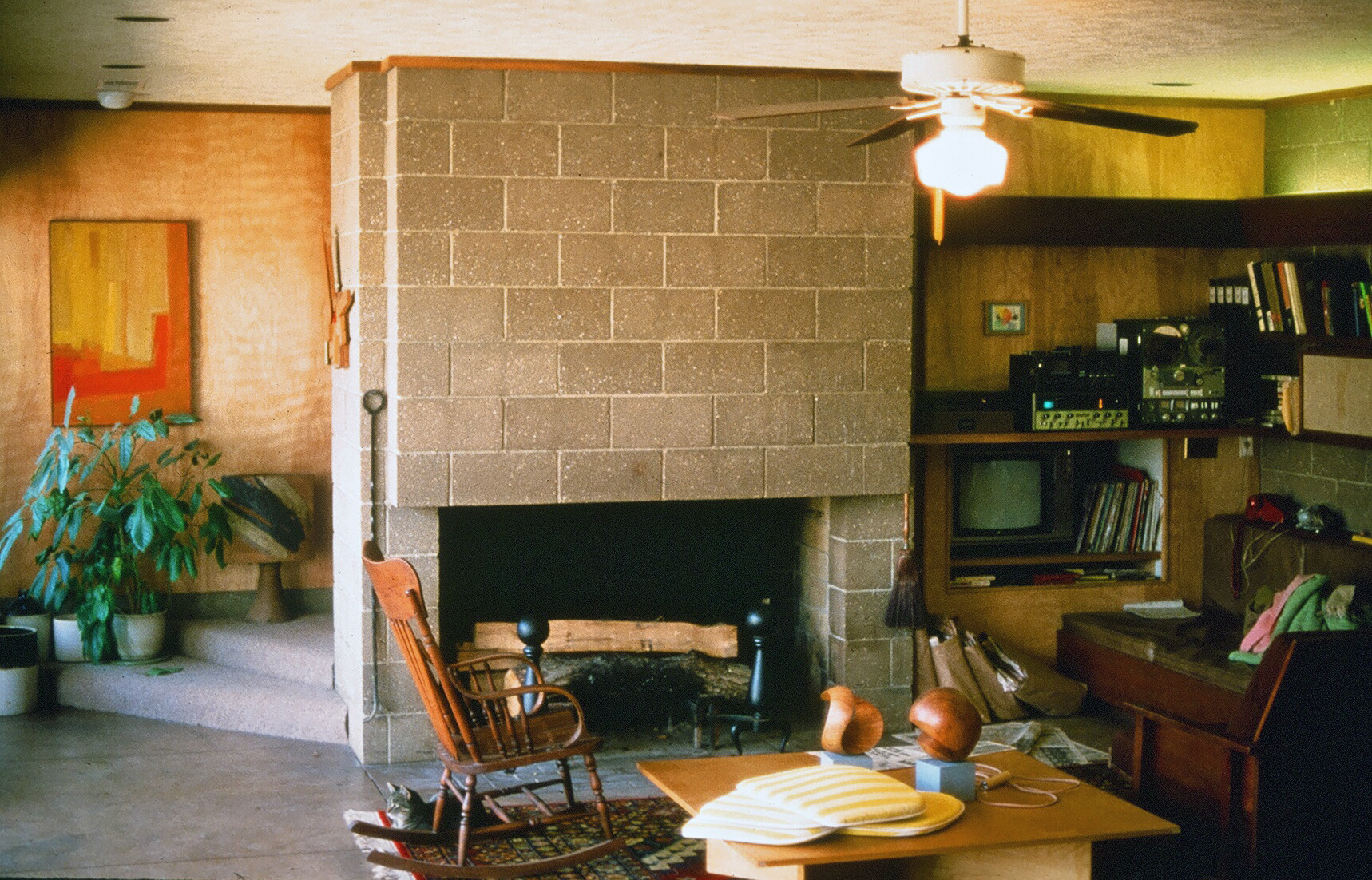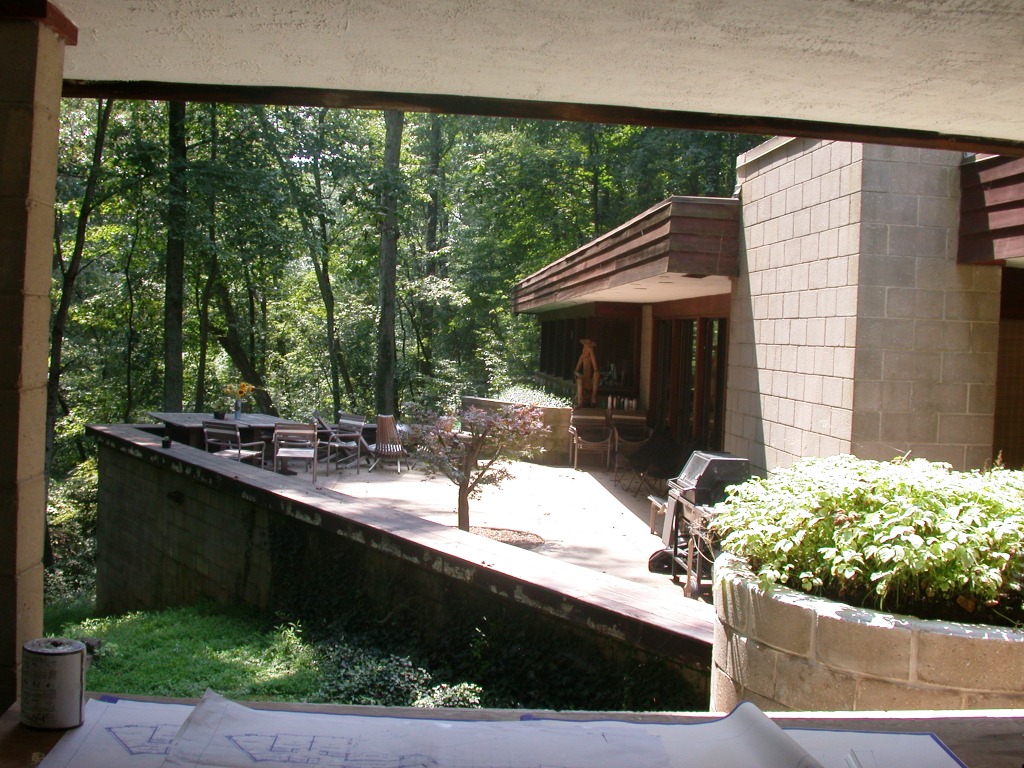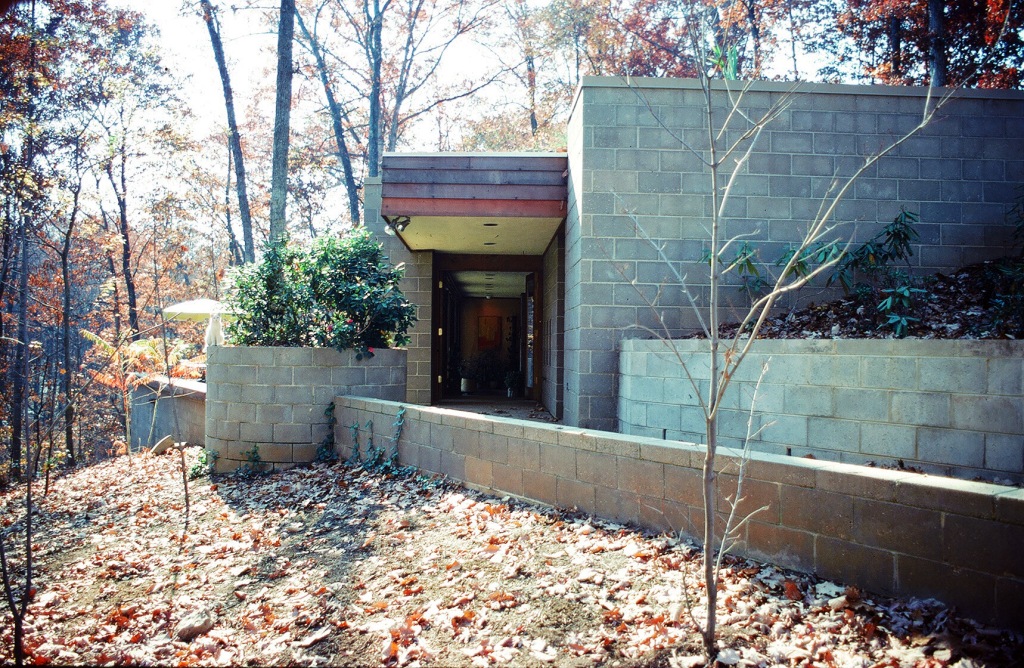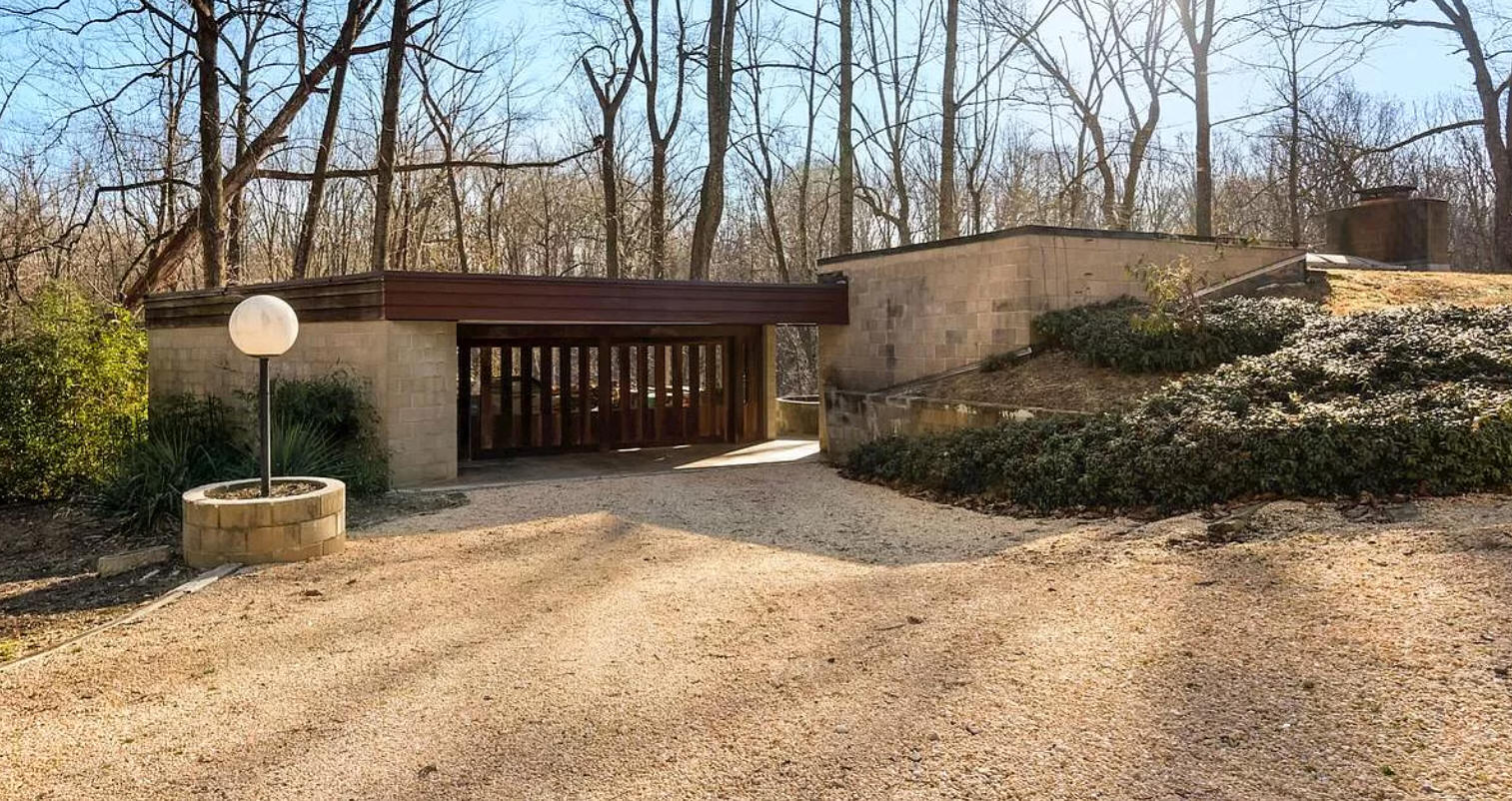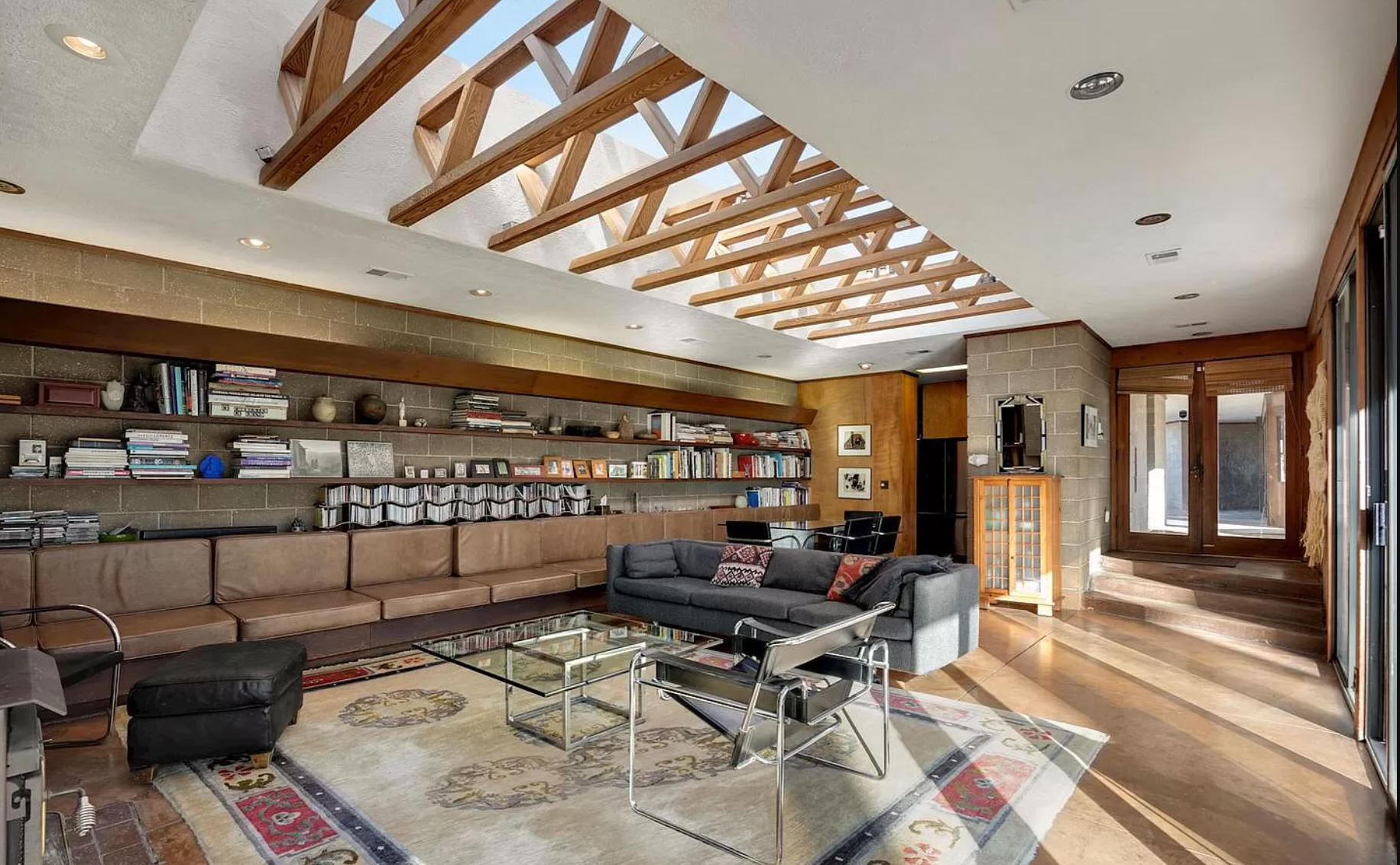 1977 - The Grebe Residence, aka Earth Shelter, 1001 Galium Court, McLean VA. Commissioned in 1976. An experimental project and one of the first modern earth roof and berm homes in the United States. It was designed not only for the efficient heating and cooling effect but for the visual relationship of the house to the natural environment. Sold in 1999 to Maria Panas. Sold in 2020 to Celebrity Ventures LLC.
---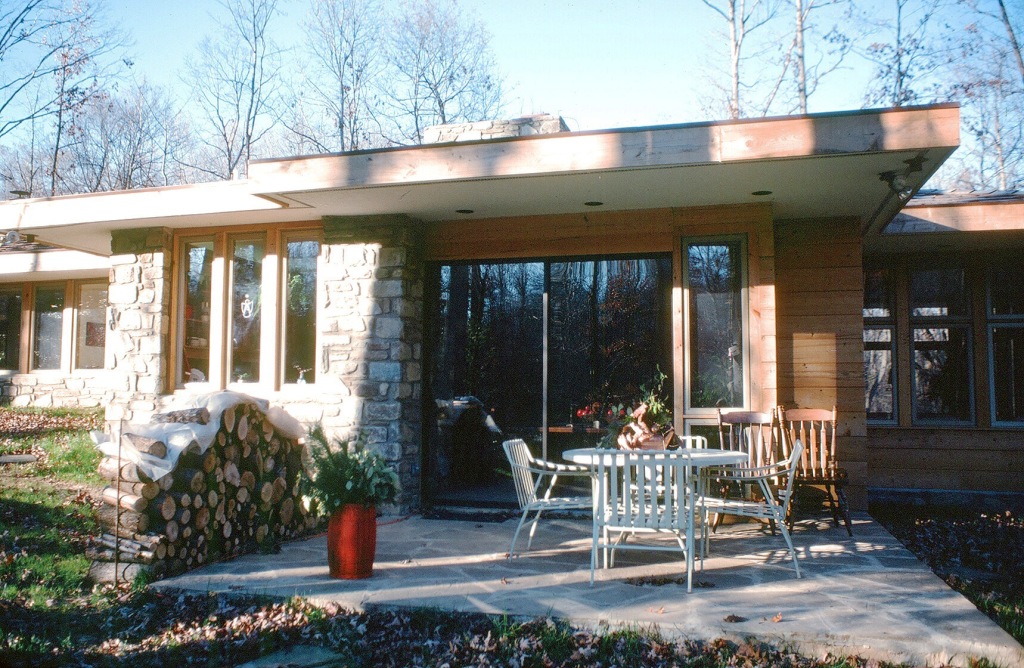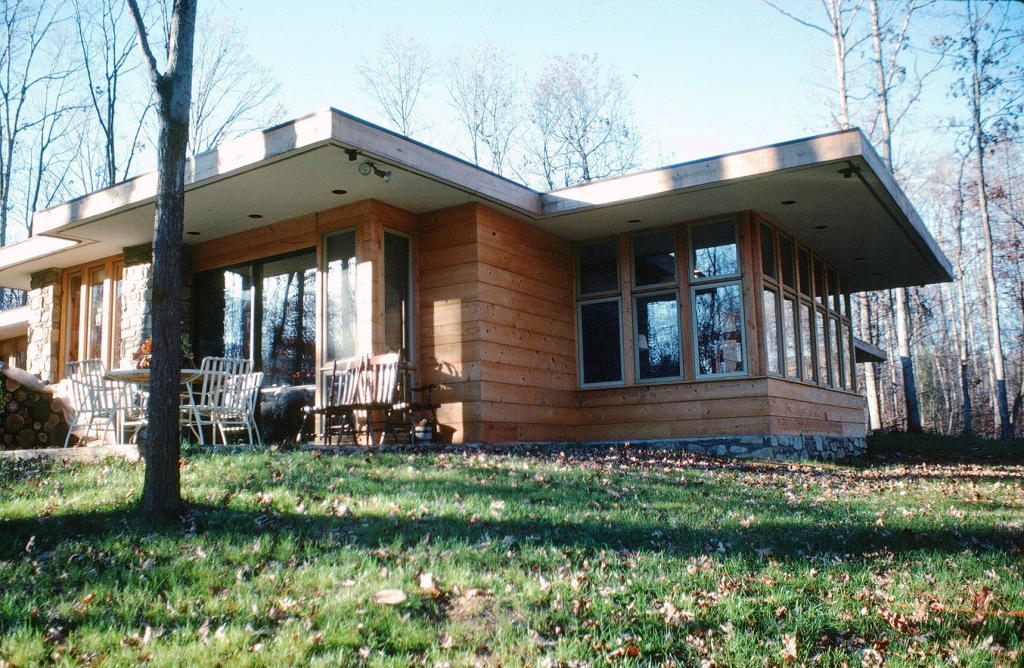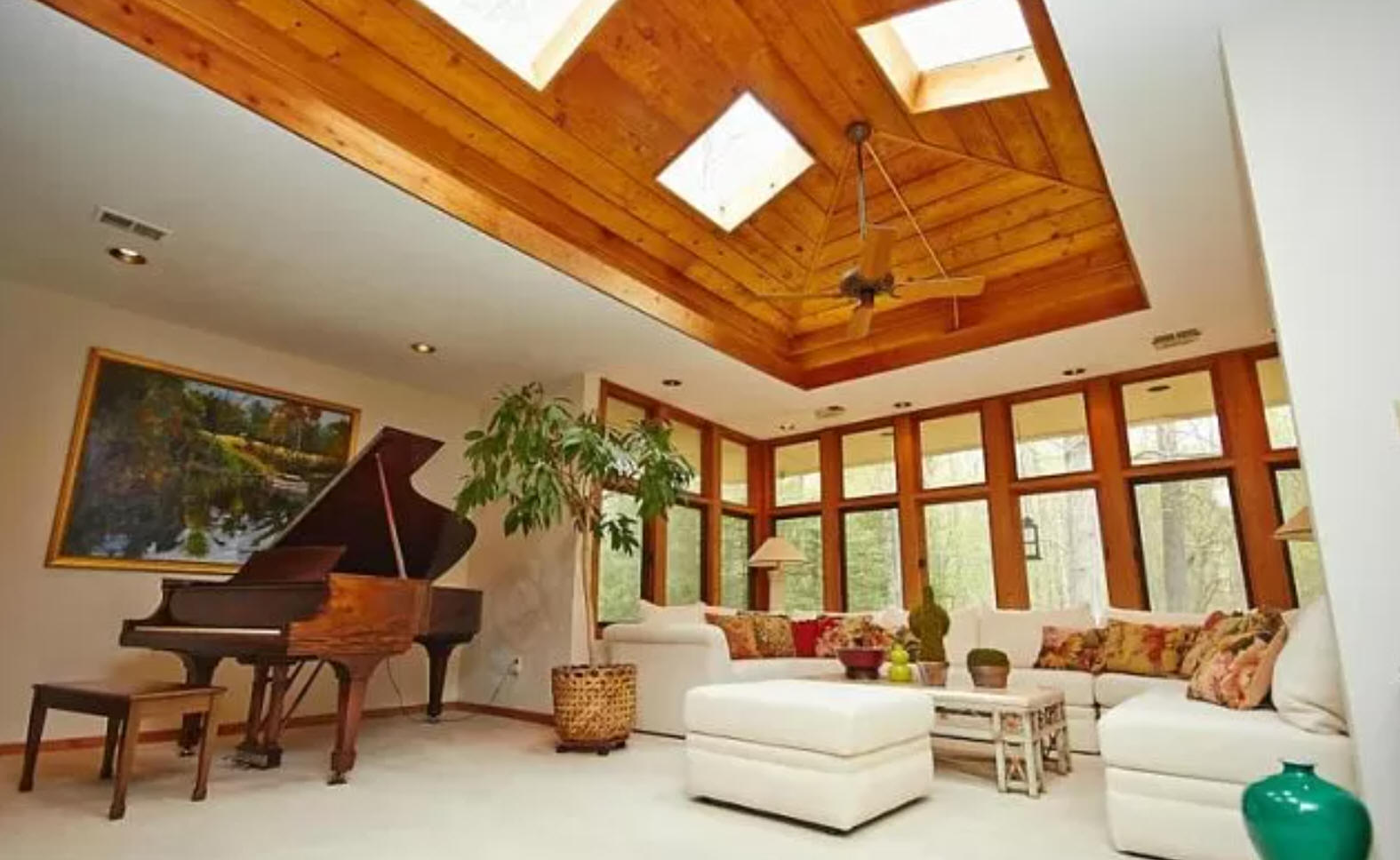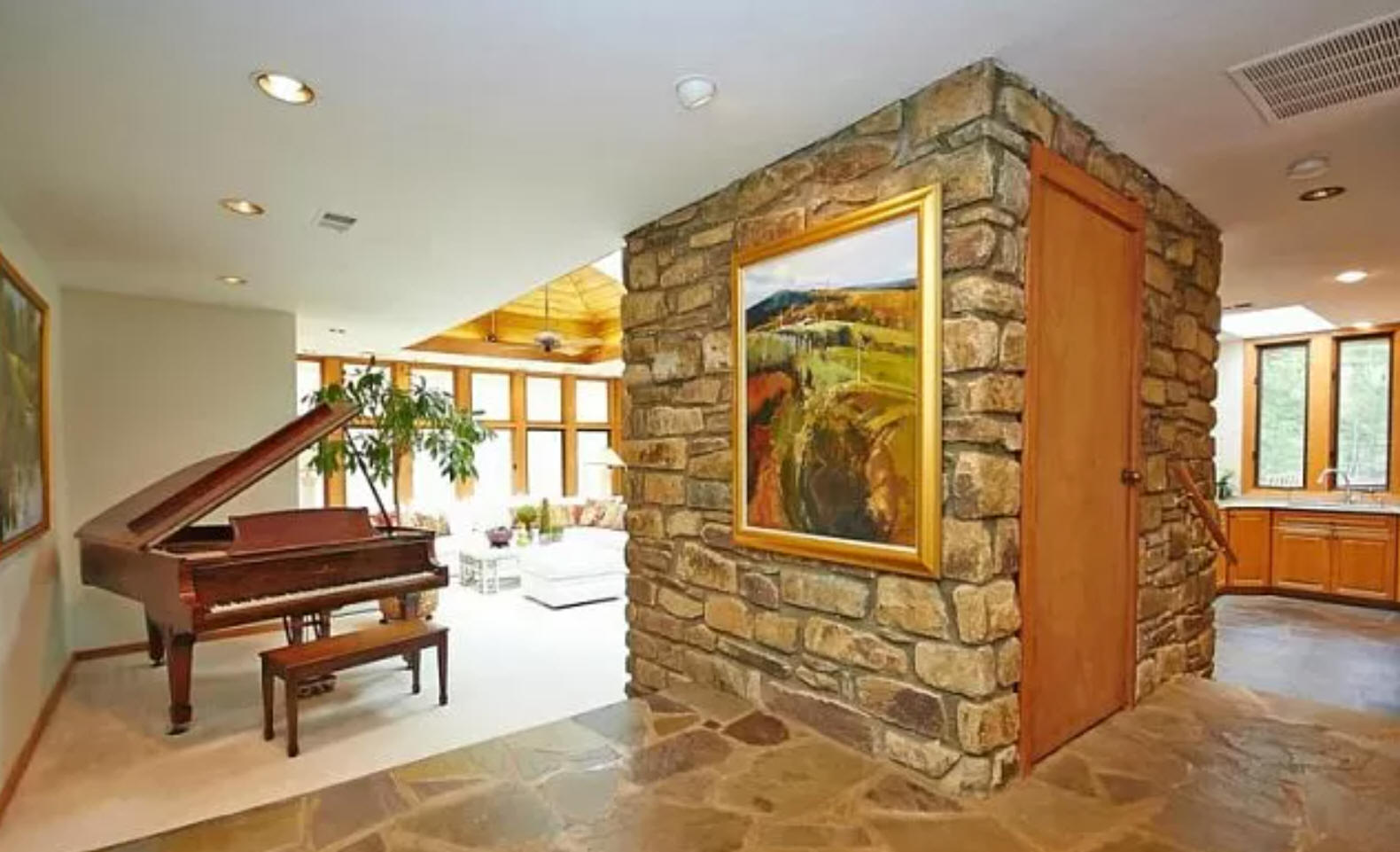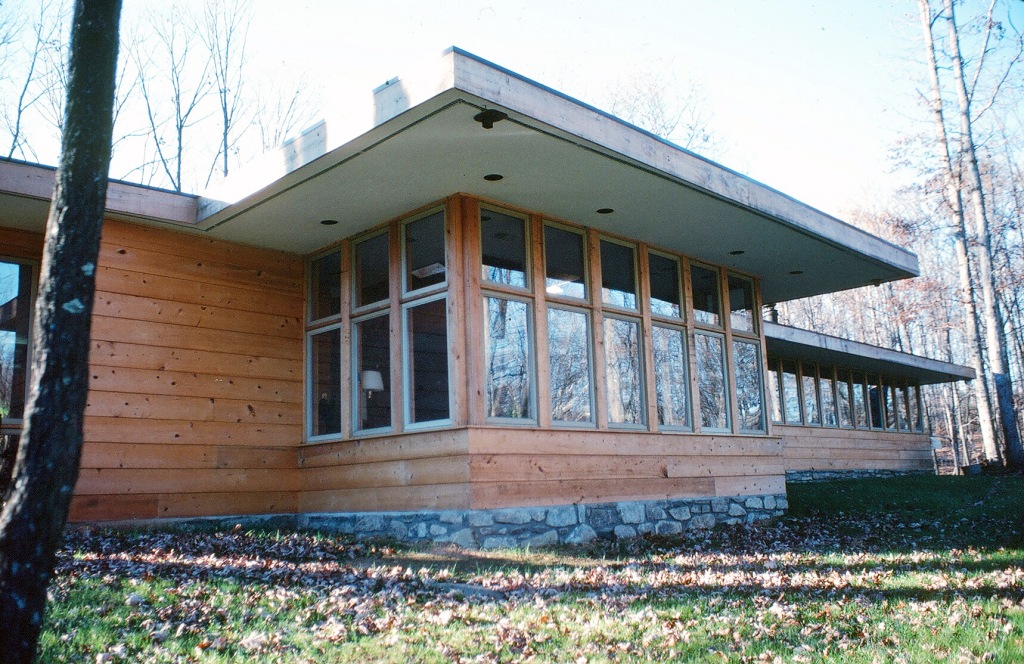 1977 - The Deen Residence, 611 Utterback Store Road, Great Falls VA. Sold to Marvin E. Schneck. Sold in 2016 to John Scott Alexander Jr.
---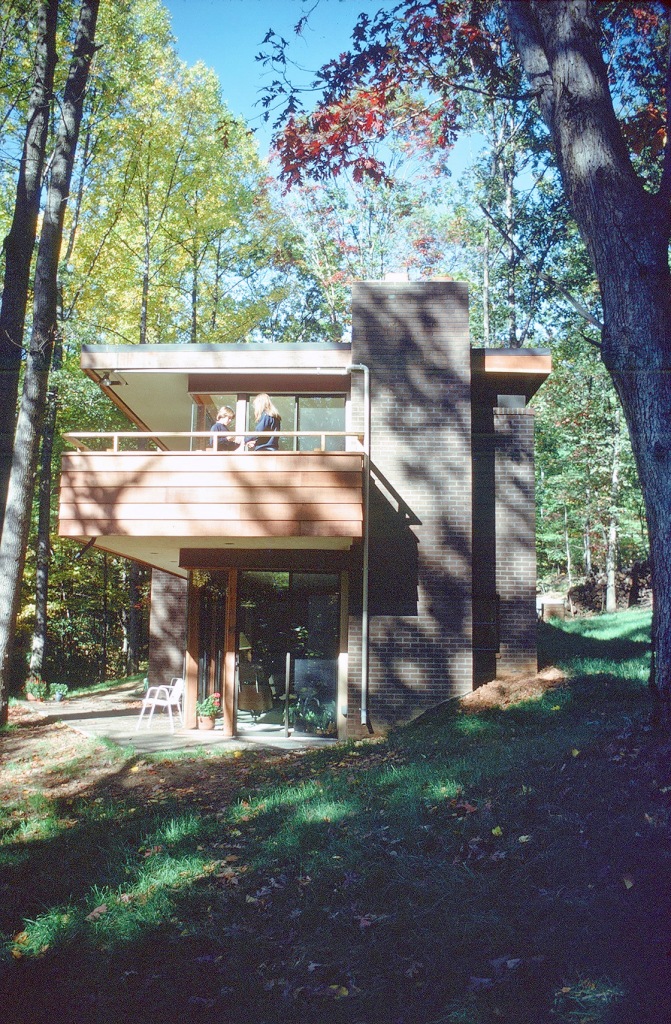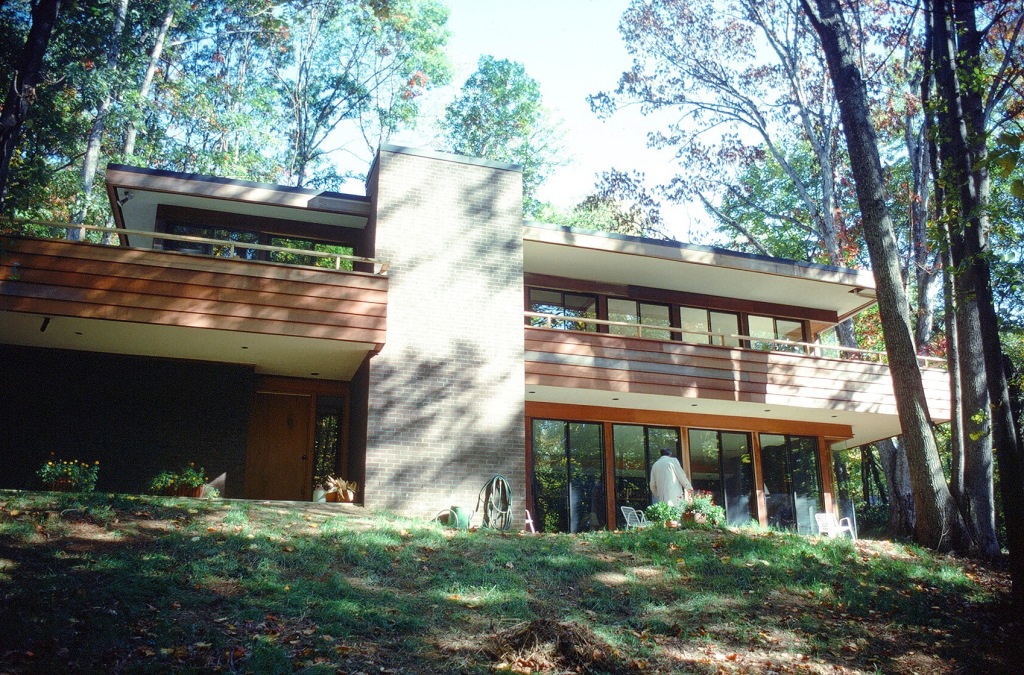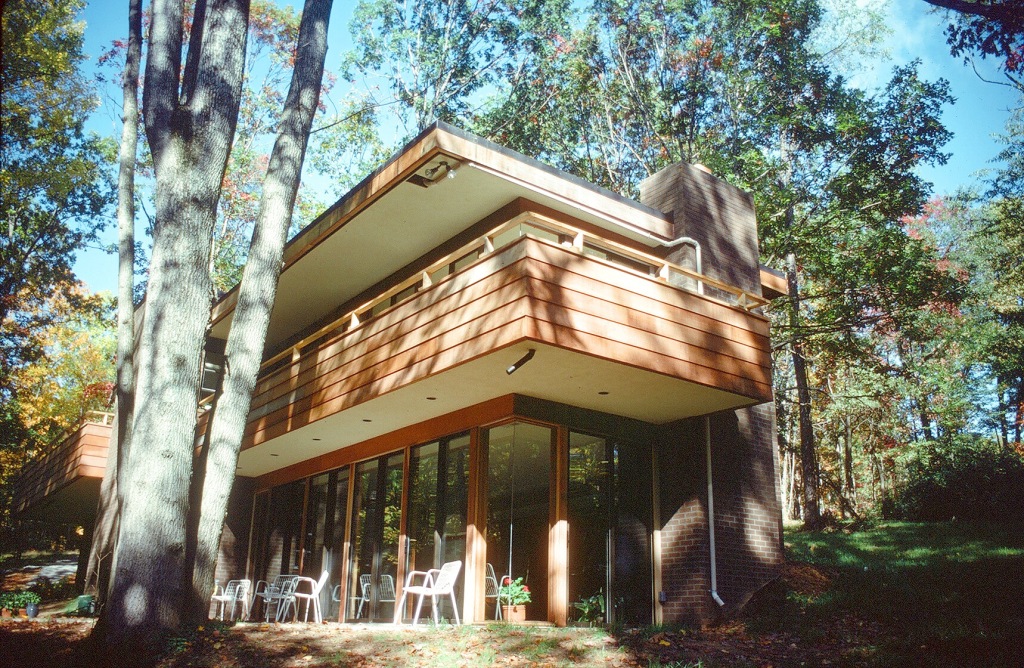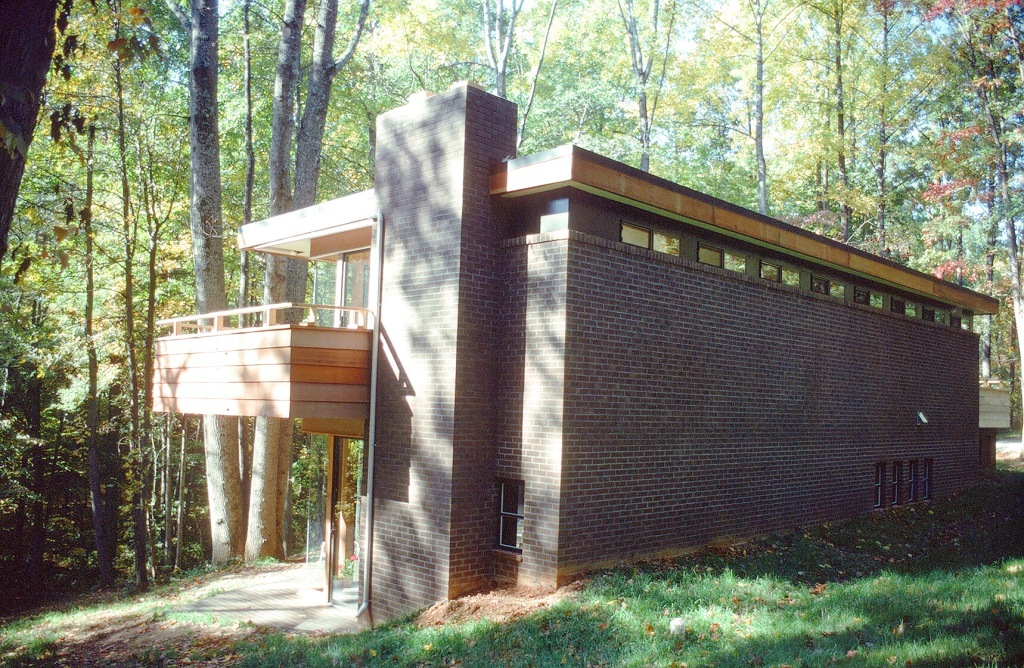 1978 - The Rollo Residence, 617 Running Brook Drive, Great Falls VA. This two-story brick and glass residence was on a wooded lot to take advantage of the view and get more privacy from neighbors. Sold to Patricia Orend. Sold in 2013 to Brendan M. Jennings. Sold in 2019 to William and Susan Balding.
---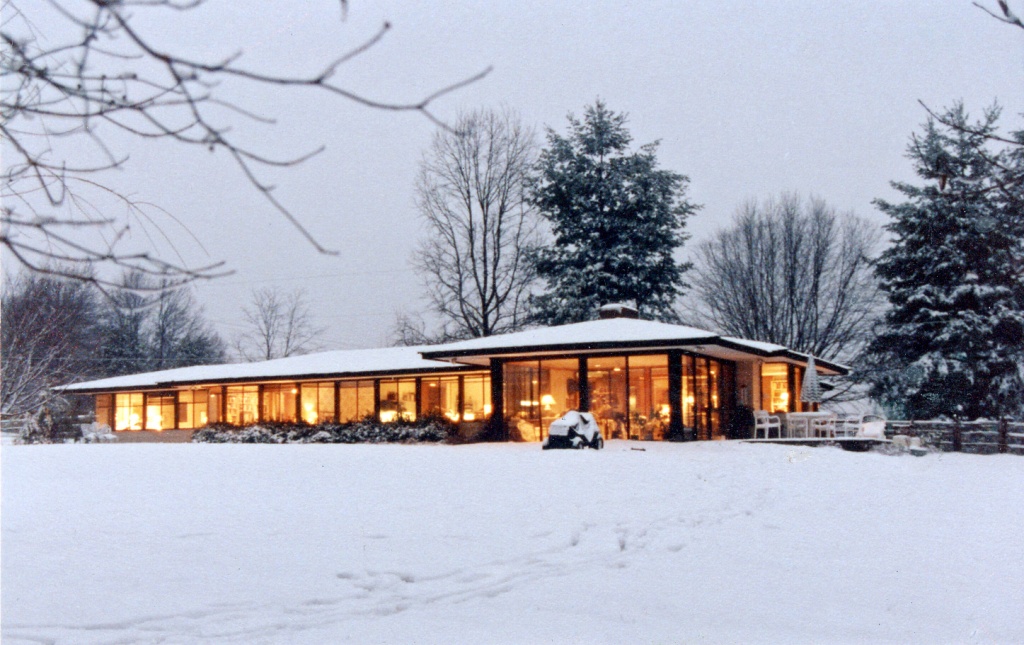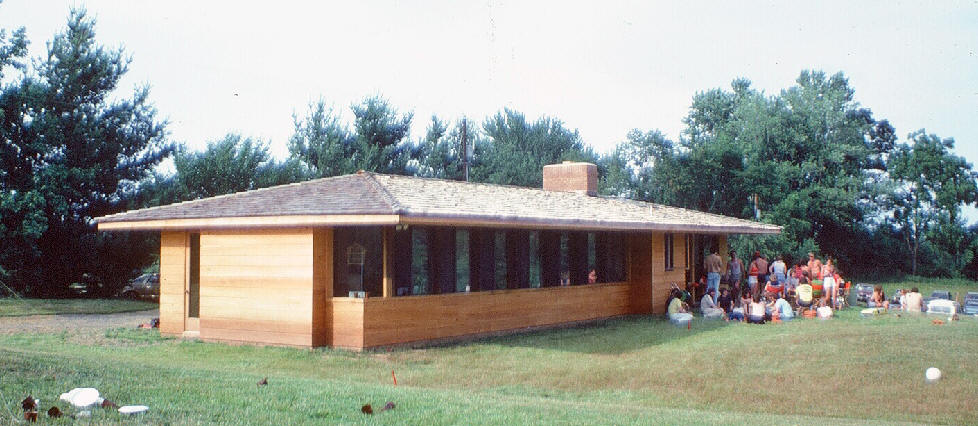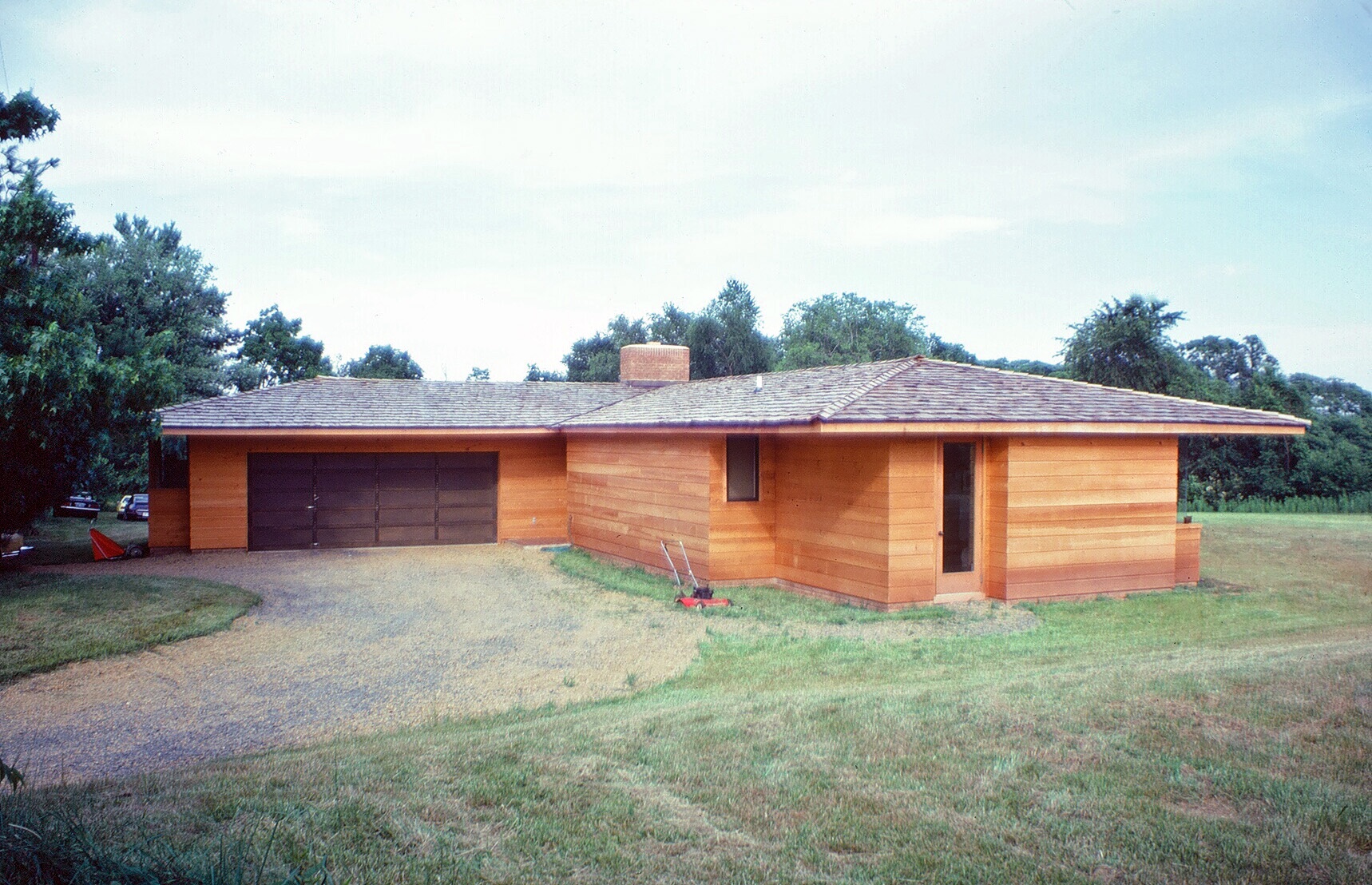 1978 - The McLean-Freymeier Residence, 357 Walker Road, Great Falls VA. A large dining area with floor to ceiling glass was added in the 1980s. Sold in 1992. Sold in 2004 to Janet O'Dell. Sold in 2012 to James and Kimberly Flanders.
---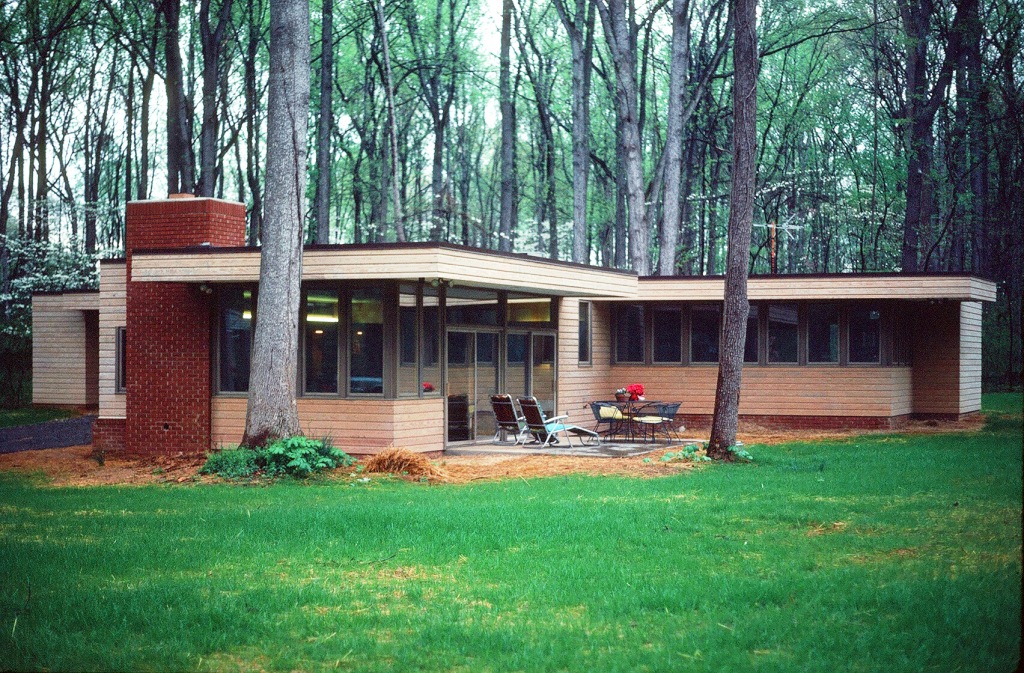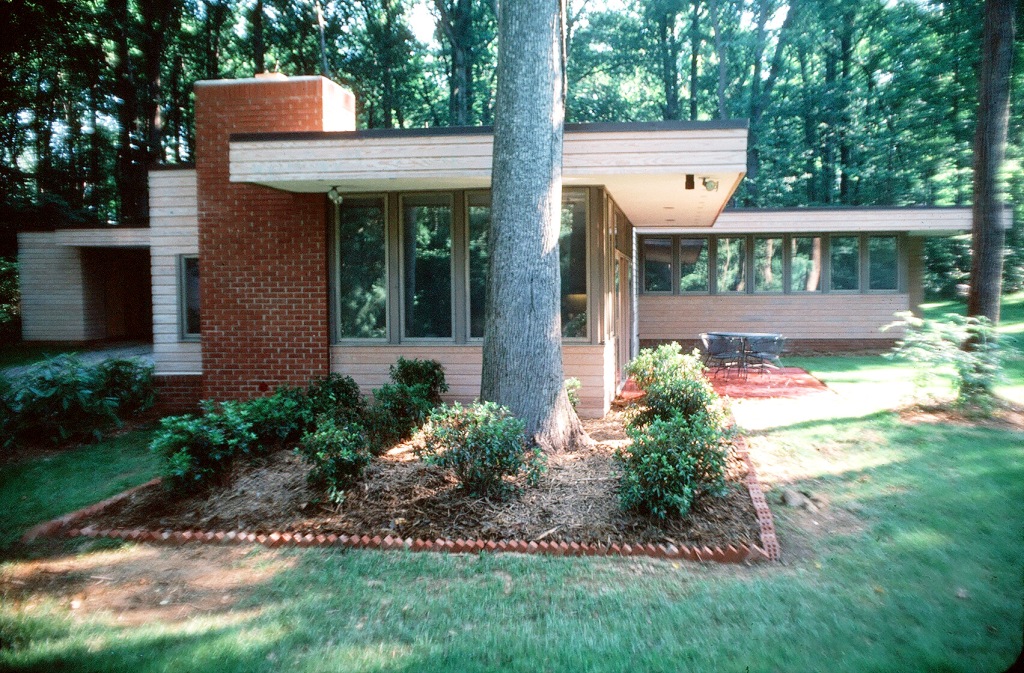 1980 - The Summers-Fisher Residence, 9117 Weant Drive, Great Falls VA. A good example of how to do Usonian on a budget. Sold to the Mary and William Whitson Trust. Sold in 2016 to Ezra and Elvia Rosser.
---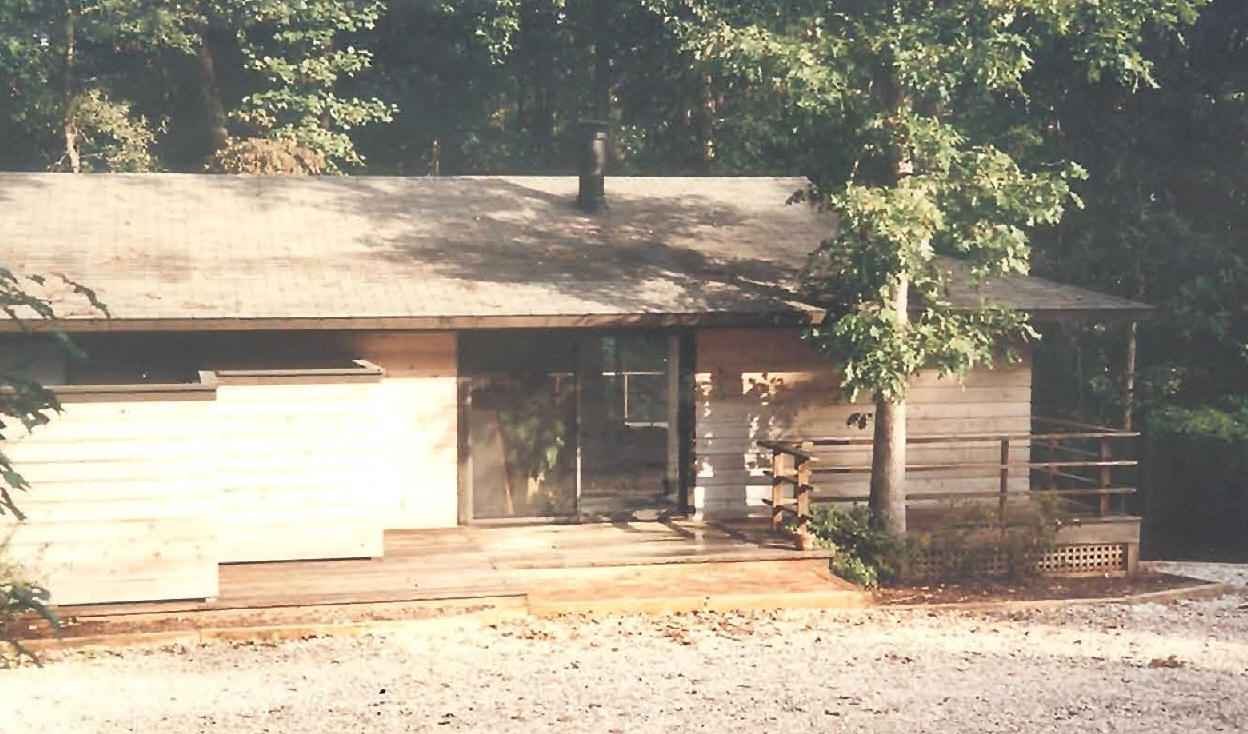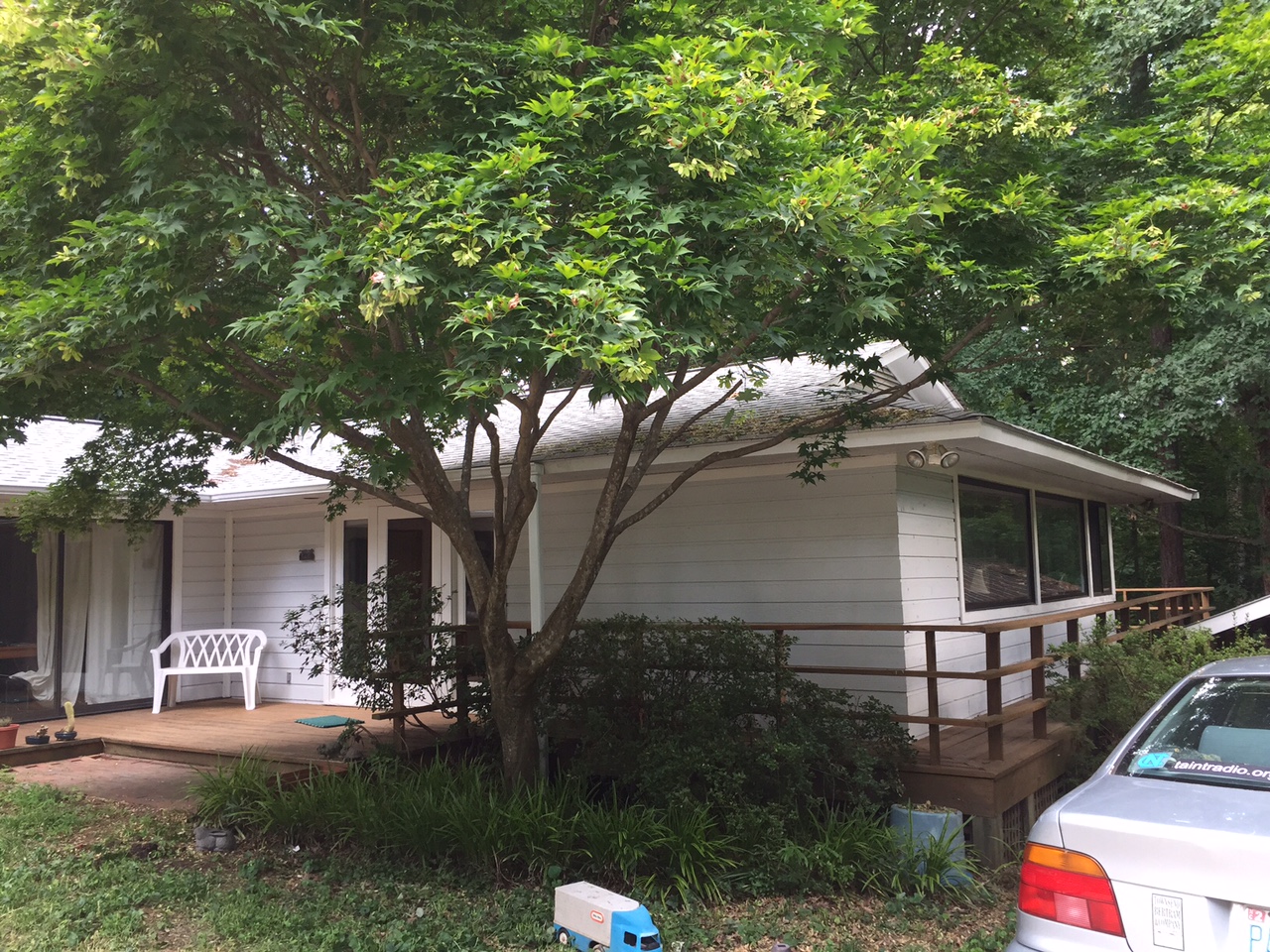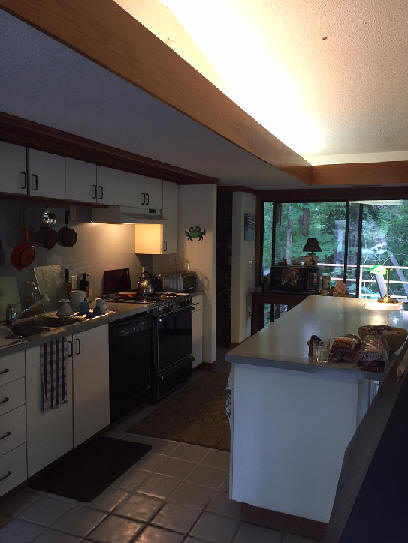 1989 - The Scott and Myra Murray Residence, 3010 Grant Avenue, Raleigh NC. Scott Murray, a landscape architect, is a friend who came to visit Chandler for a week in Virginia. Together they designed the residence, which Murray later built. Addition of a garage. Sold in 2003 to John Sauls Jr.
---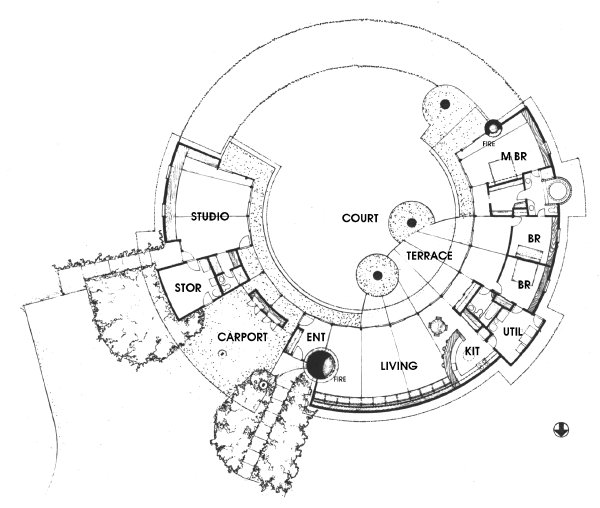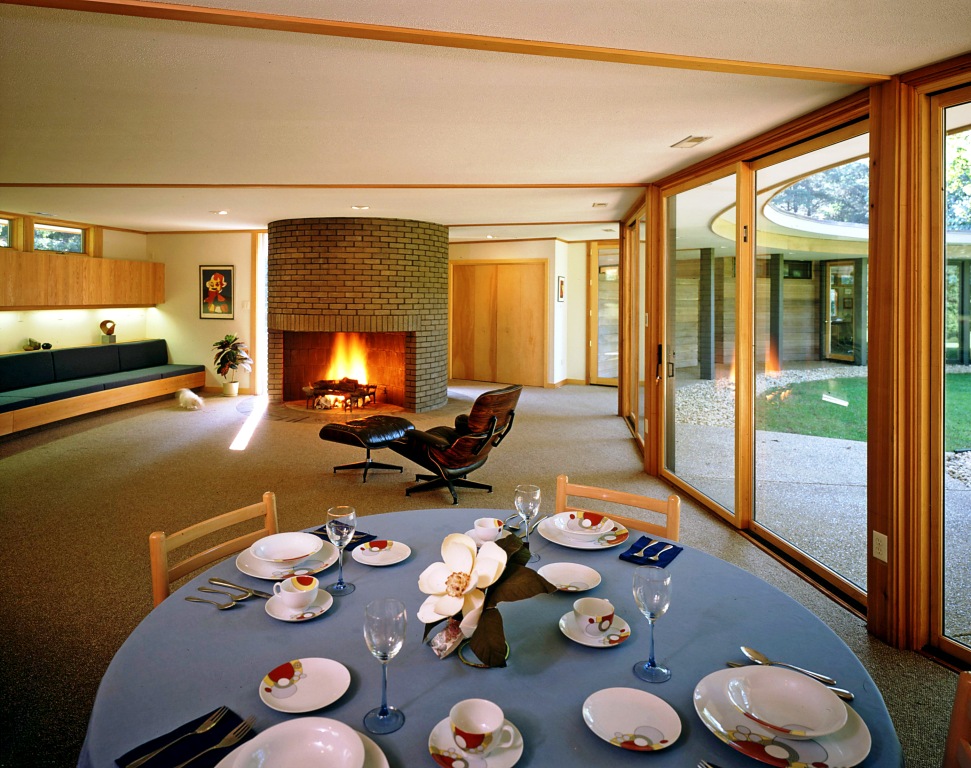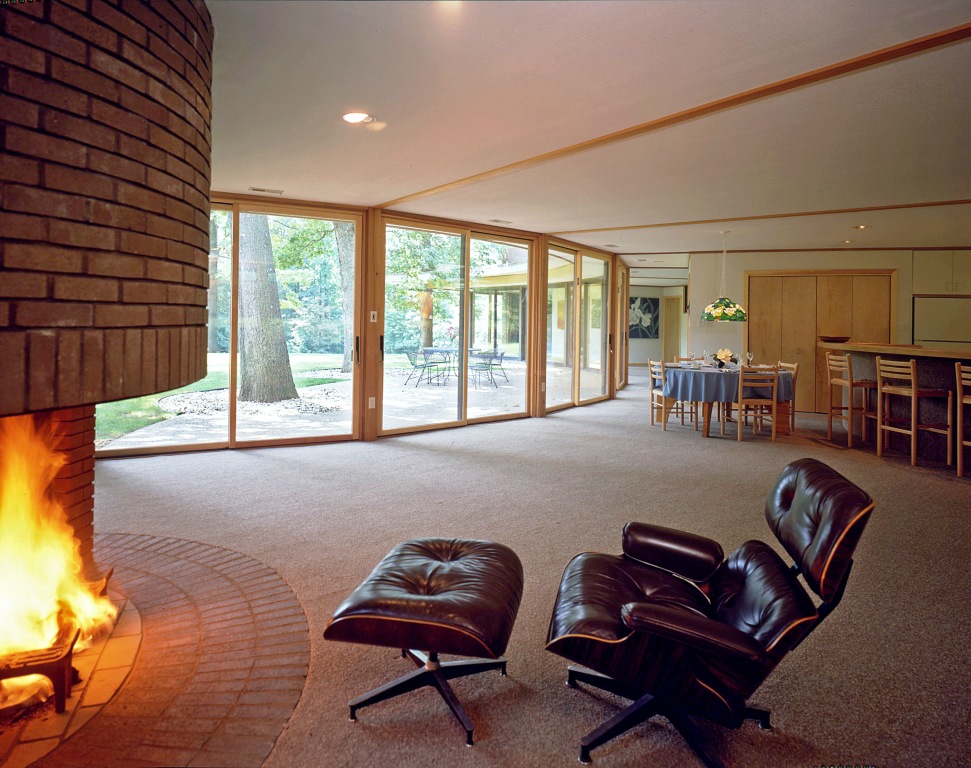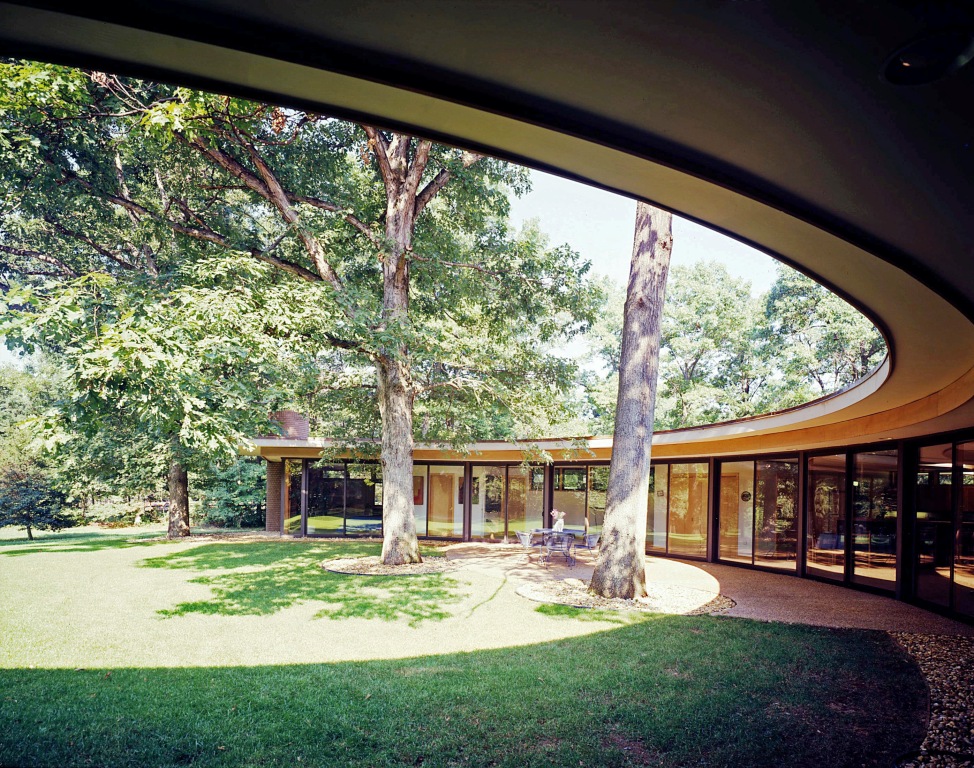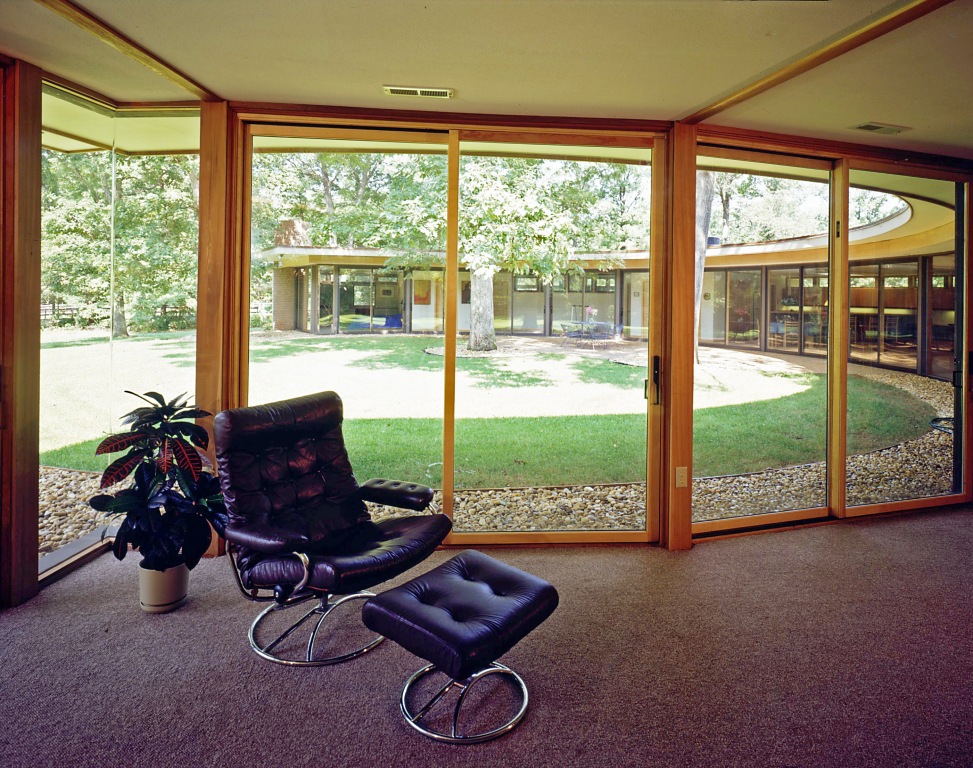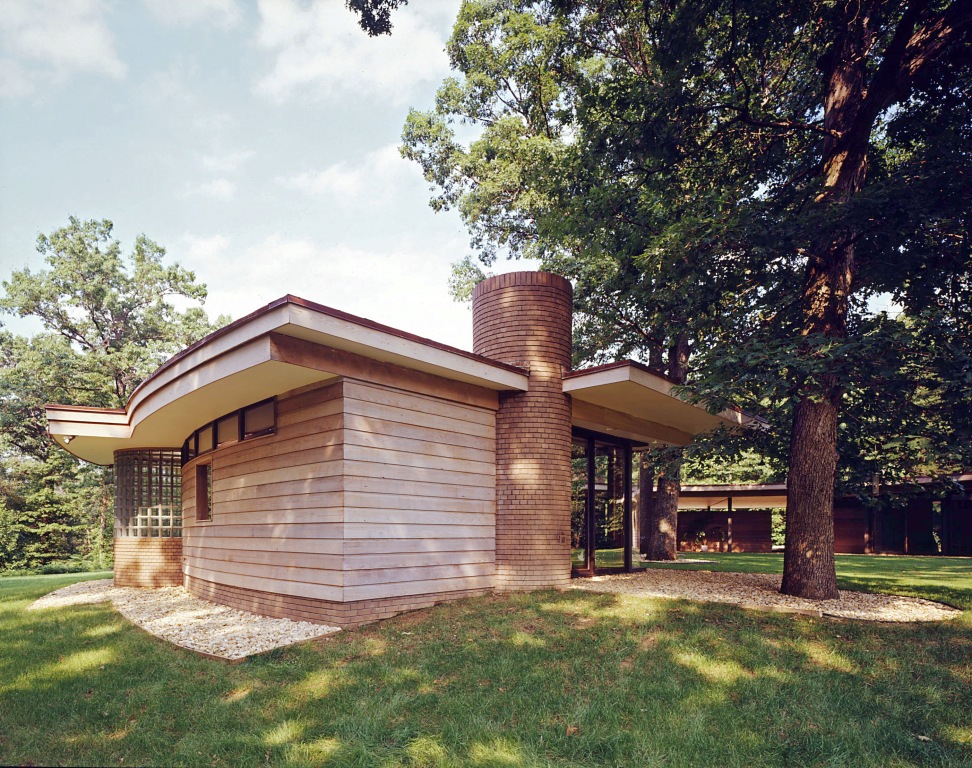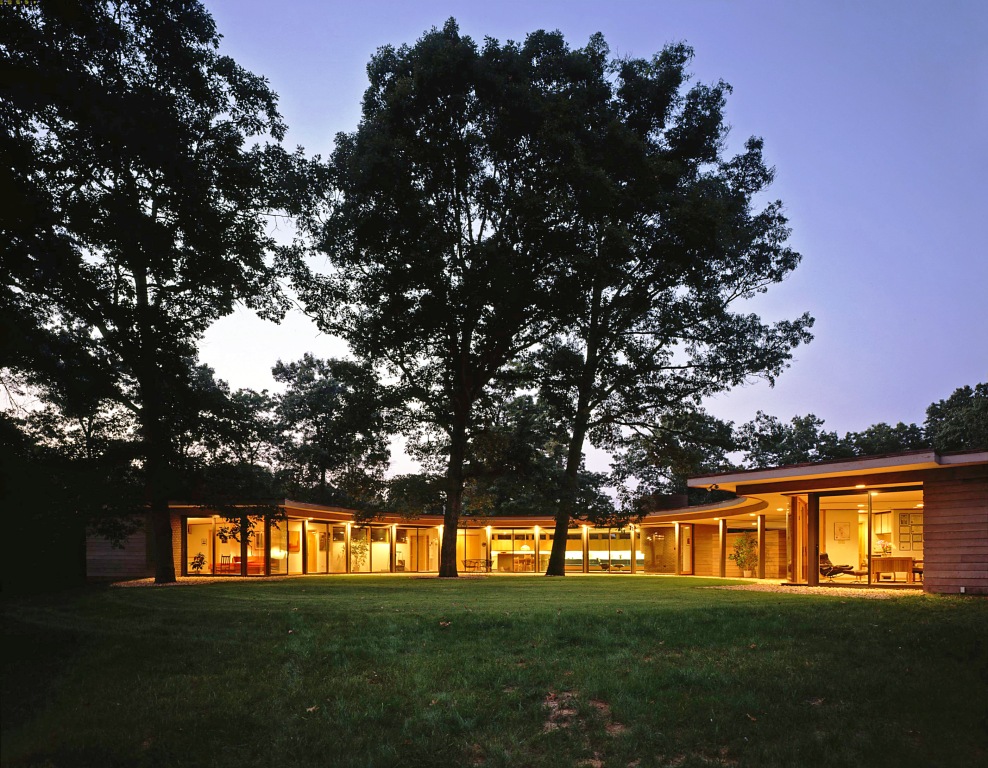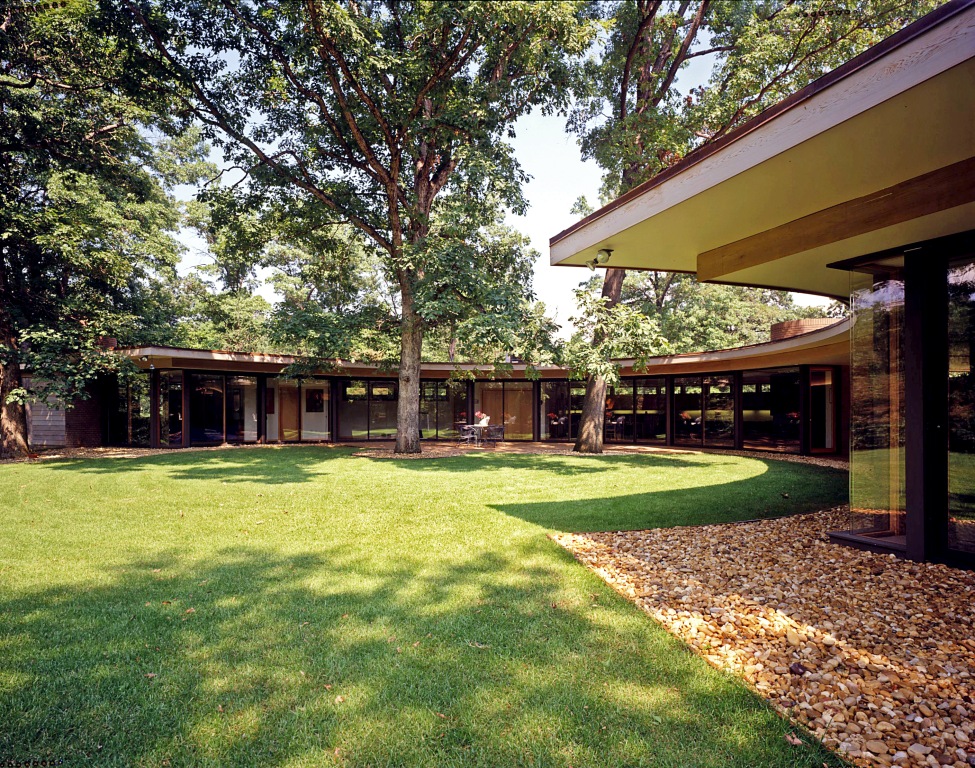 1990 - The Hemicycle House, 801 Blacks Hill Road, Great Falls VA. Designed by Chandler and built by his son, Charles. Sold around 1992. The simplicity of the structure encompasses two large oaks on the site. The floor to ceiling glass Hemicycle received the Award of Excellence with Special Merit 1993 Virginia Society of the AIA and the First Honor Award, 1991, Fairfax County Exceptional Design Awards Program. This house has been published in: Inform magazine, Winter 1993, "Design Awards: The Year's Best", the publication of the Virginia Society of the American Institute of Architects; "Sun Coast" Architect/Builder, February 1993: "Custom Home's Form, Promotes Privacy and Environmental Relationship"; "Friends of Kebyar", Network News, #39 May 1993: "Donald Reed Chandler Hemicycle." Sold in 1993 to John and Lisa Donegan. Sold in 2021 to Rachel Foster and Charles W. Yost.
---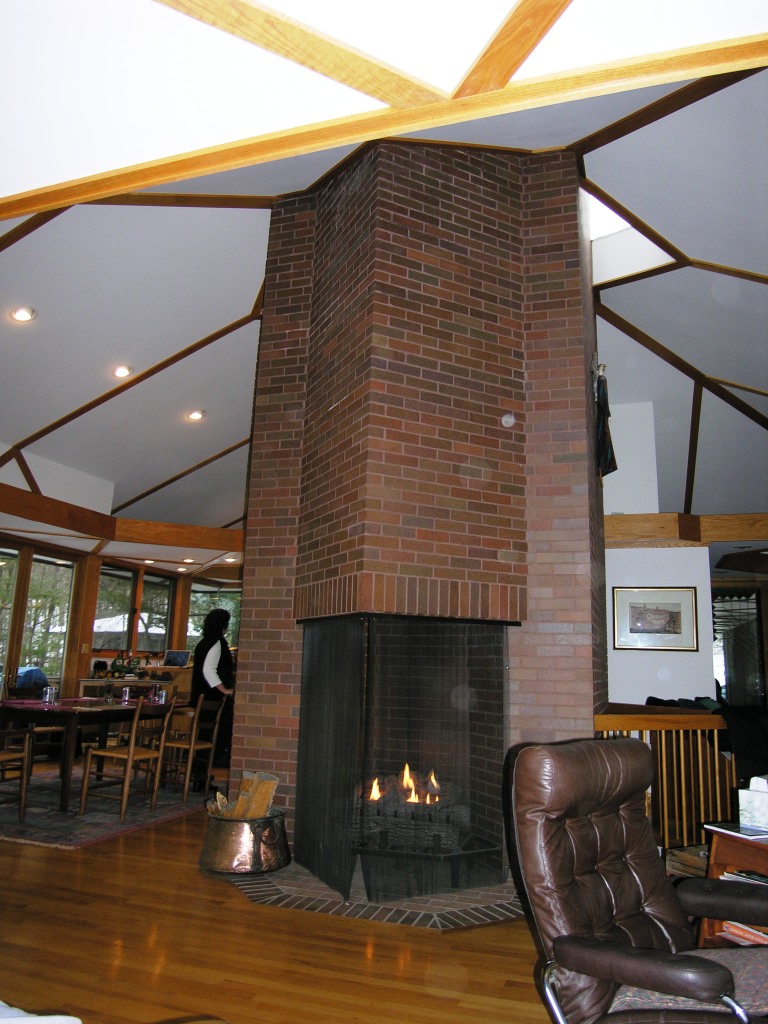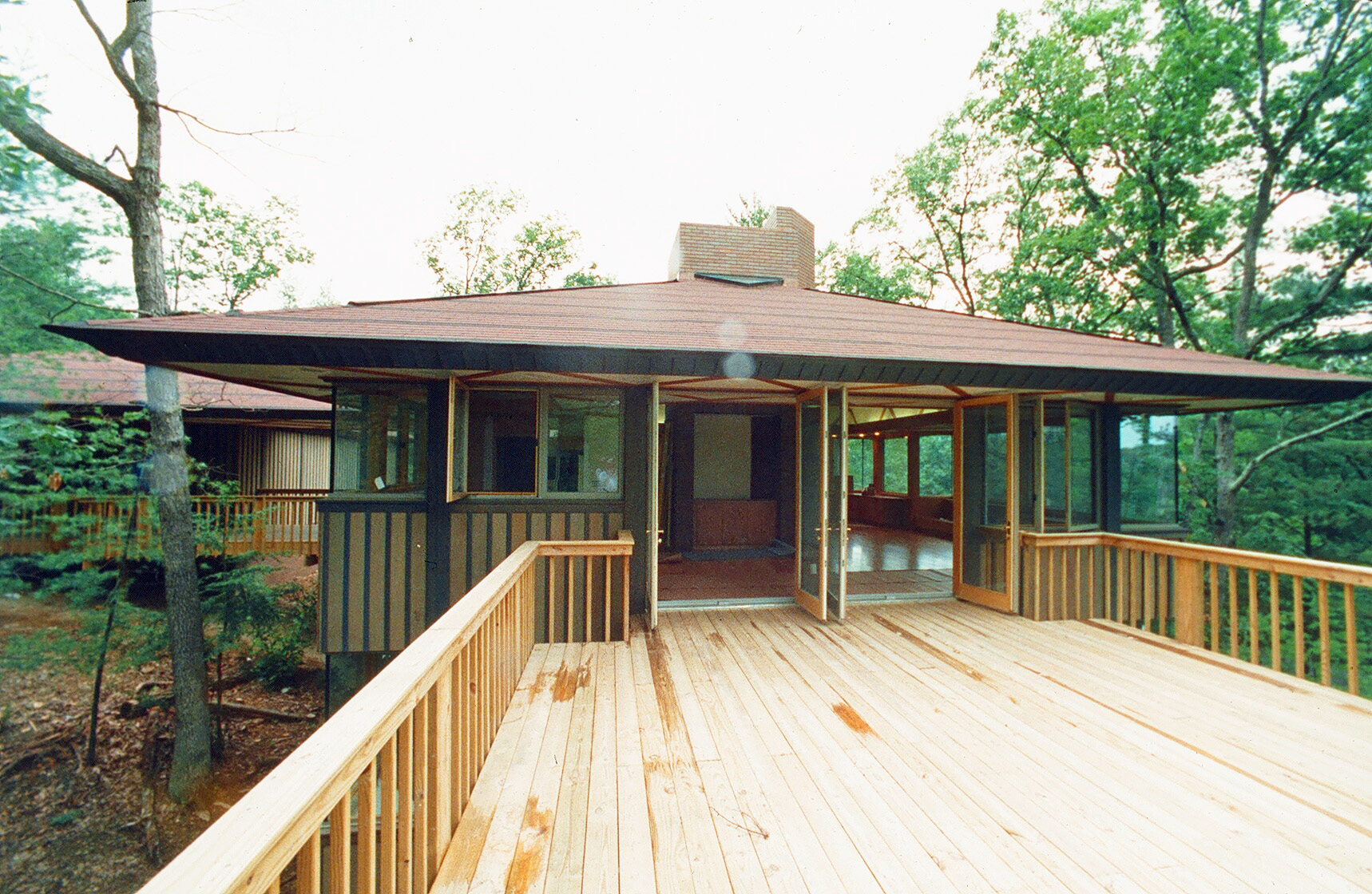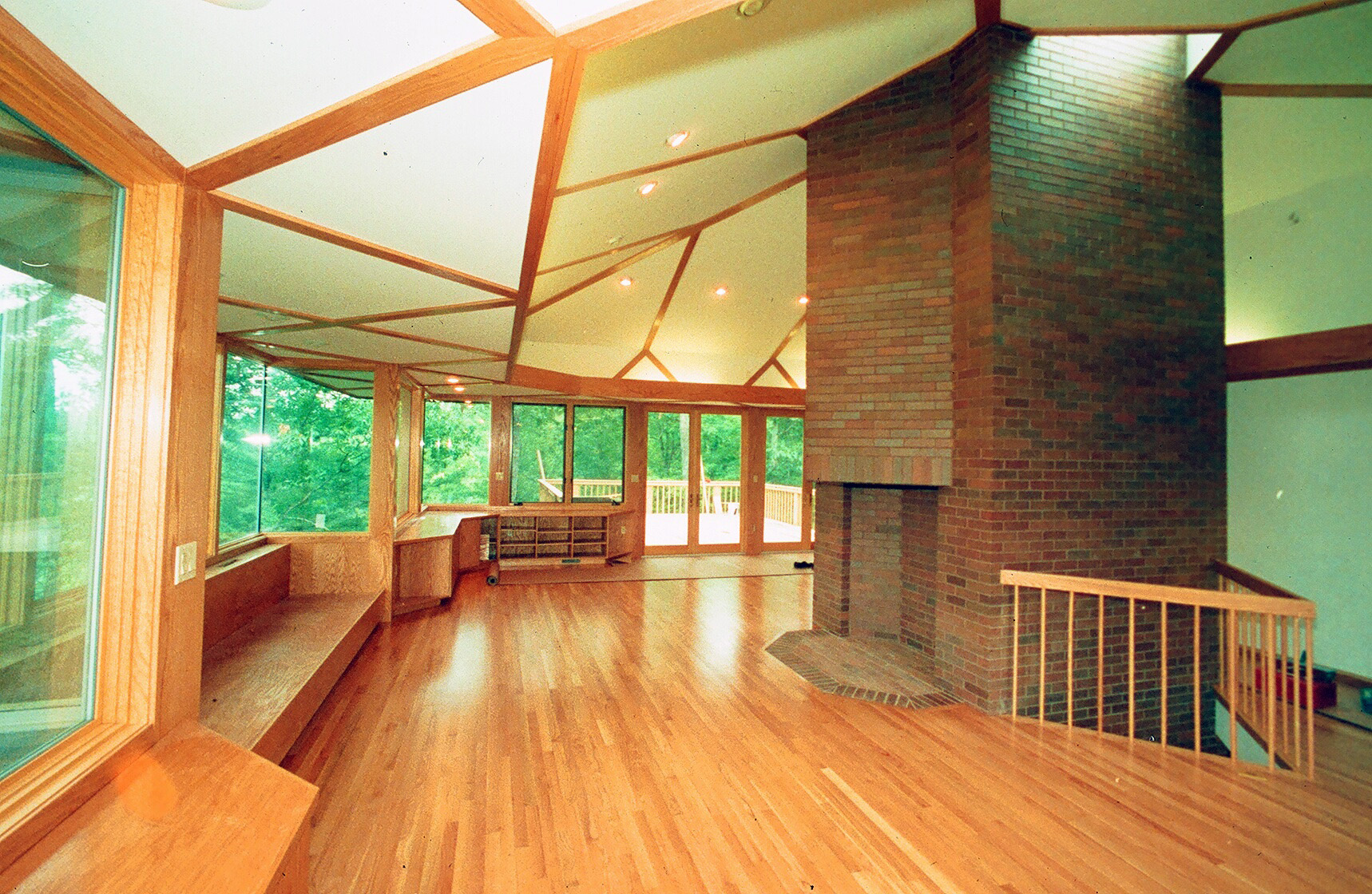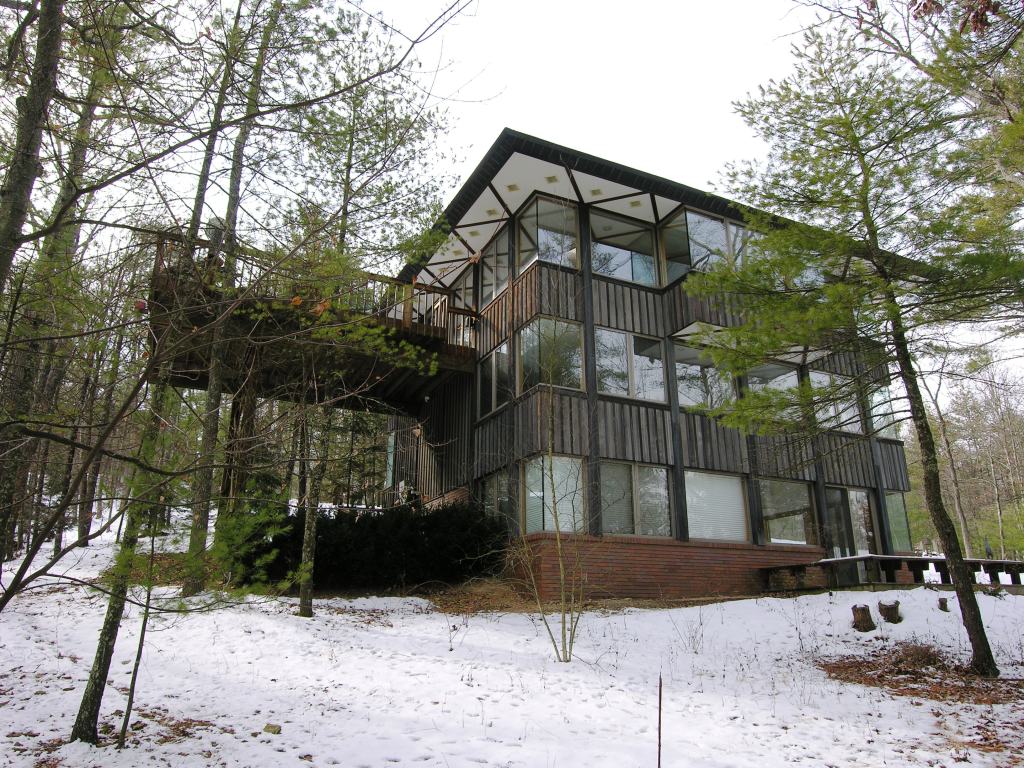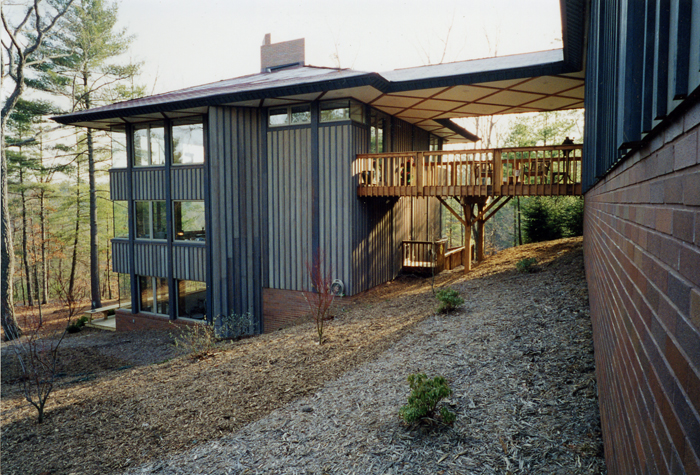 1993 - The Peggy and Bernie Boston Residence, aka Tree of Life, 68 Polk Street, Basye VA. The structure, which houses an elevator and a three- story brick fireplace is a metaphor of a tree. Was on the market in April 2009.
---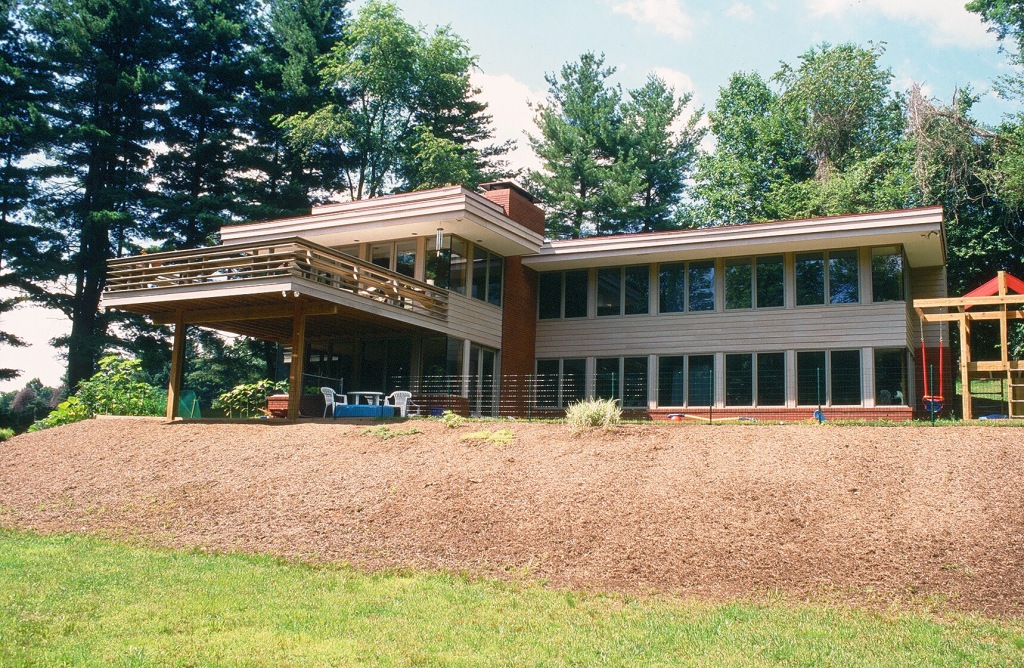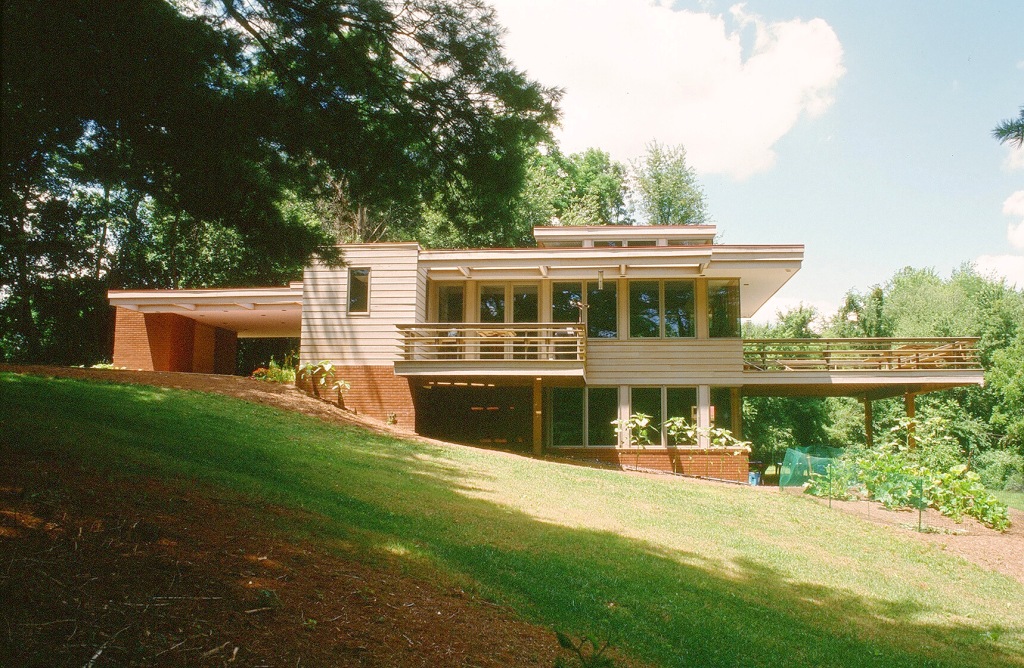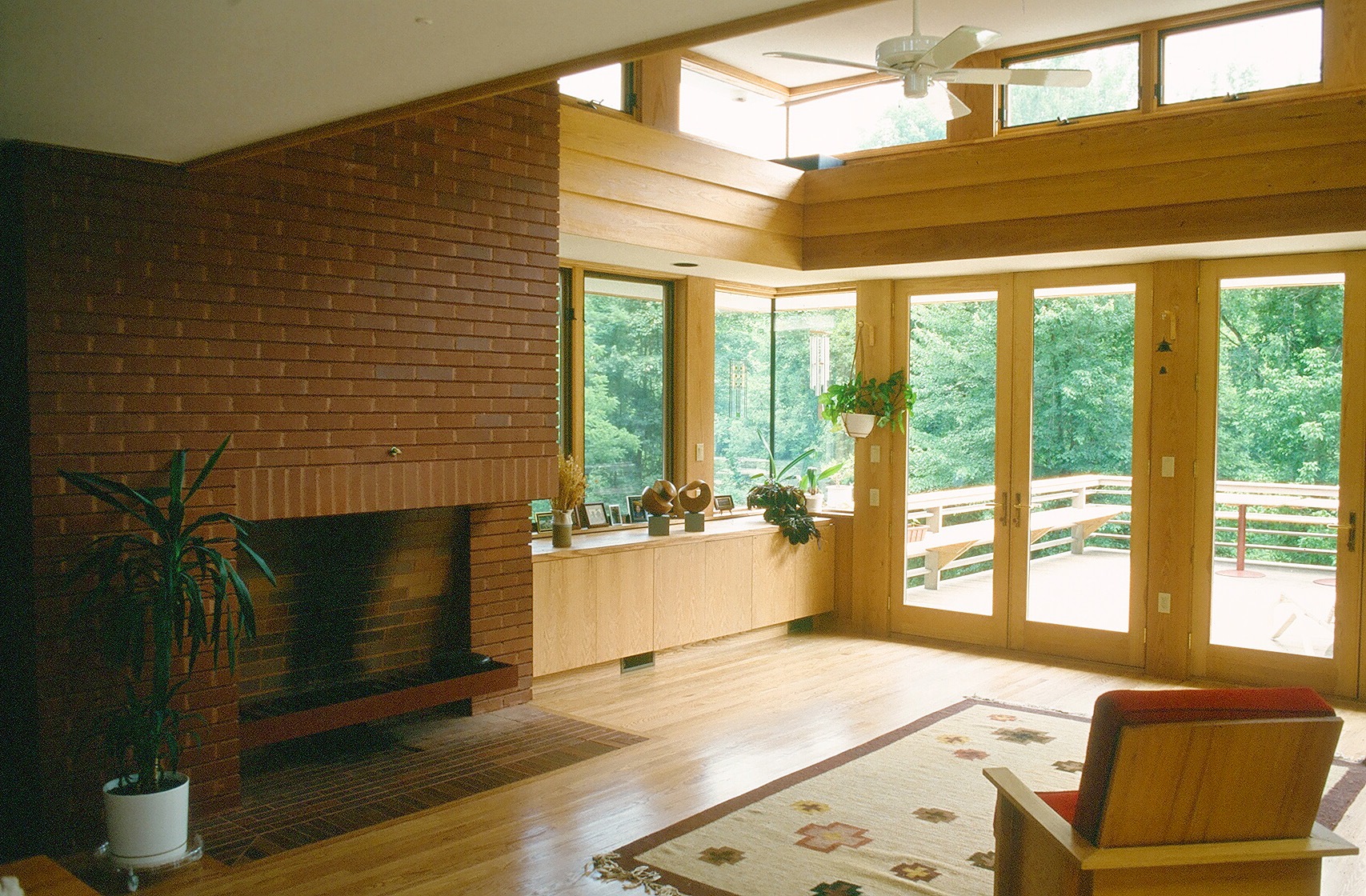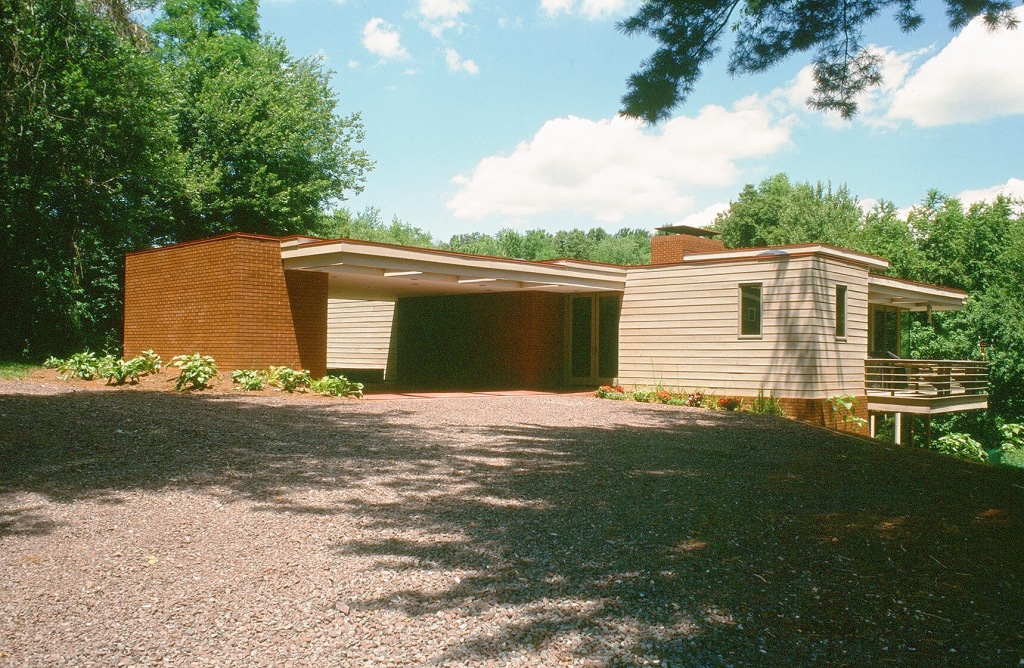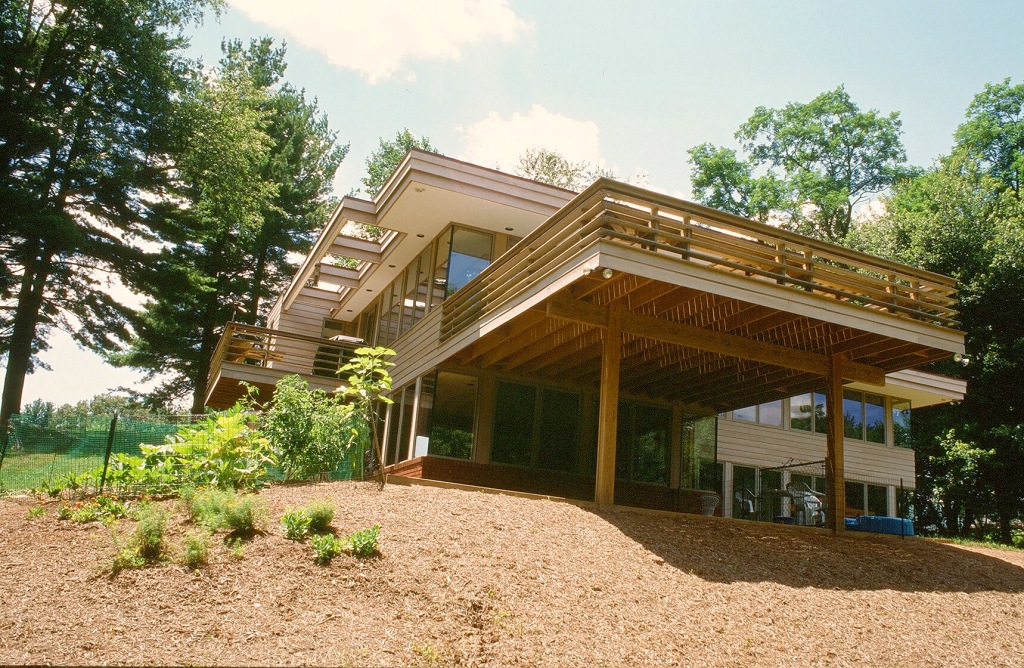 1994 - The Cathryn and Albert Lee Residence, 825 Walker Road, Great Falls VA. Chandler designed the two-story Lee residence for his daughter and her family. His son Charles Chandler built the home. It has a clerestory in the great room that fills the space with light and a large brick fireplace on each floor that is the hub of the house.
---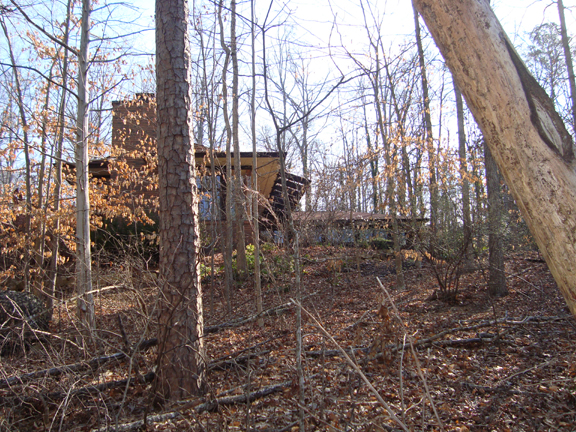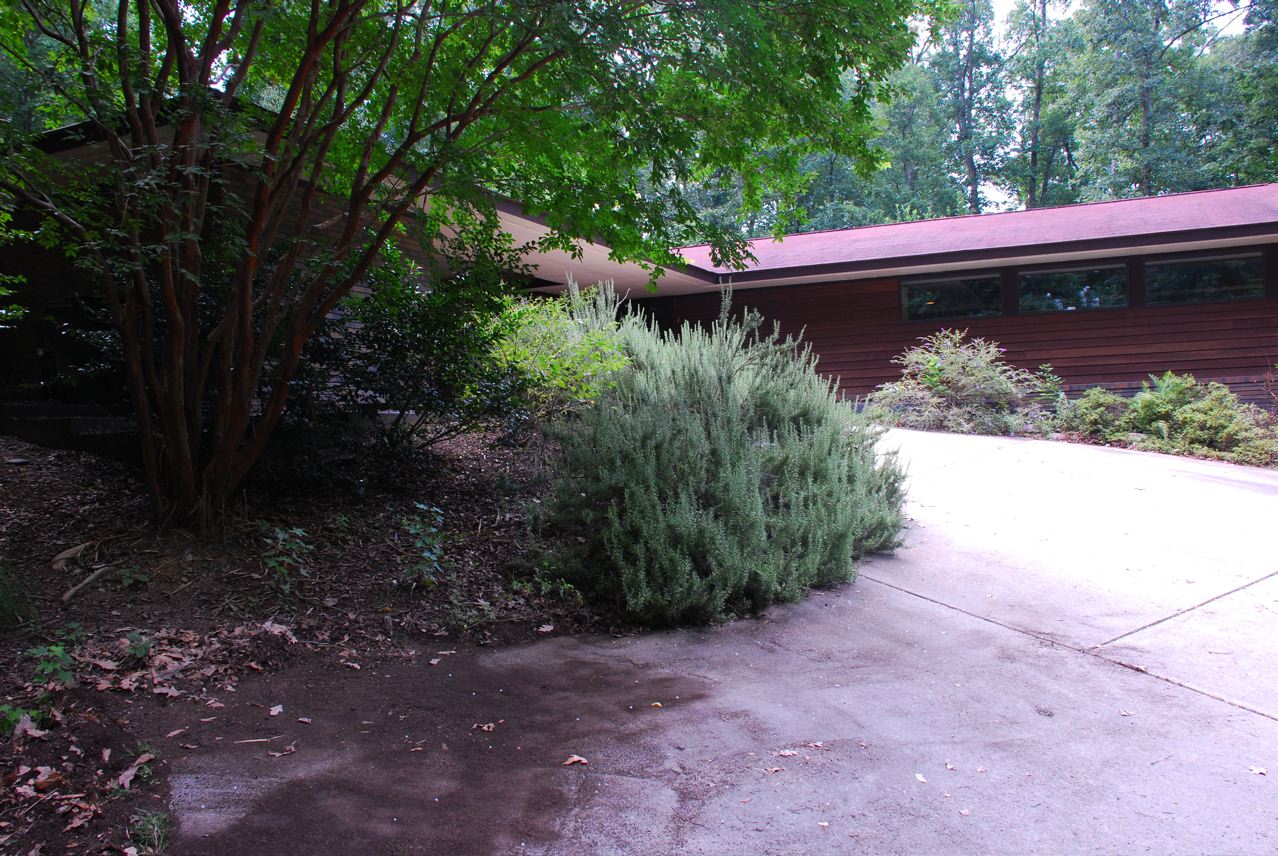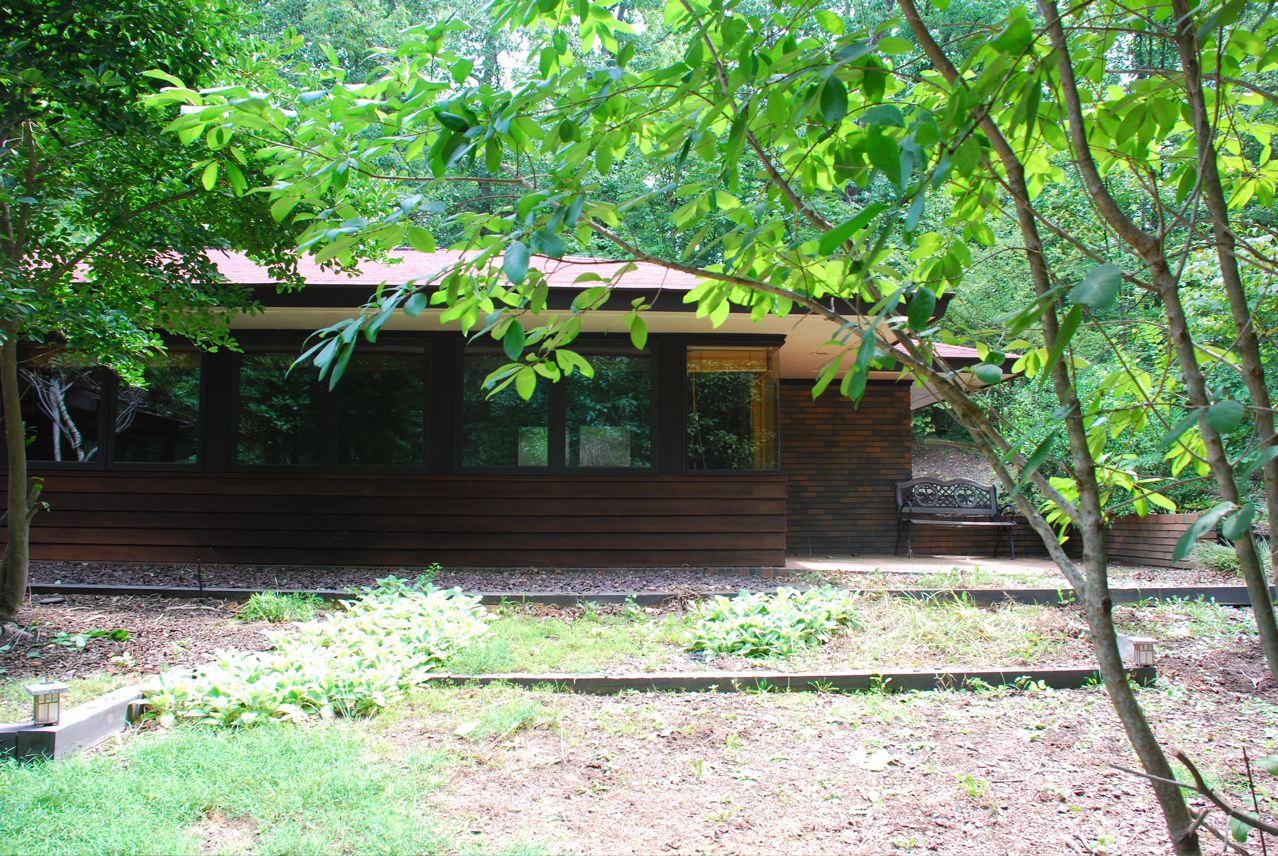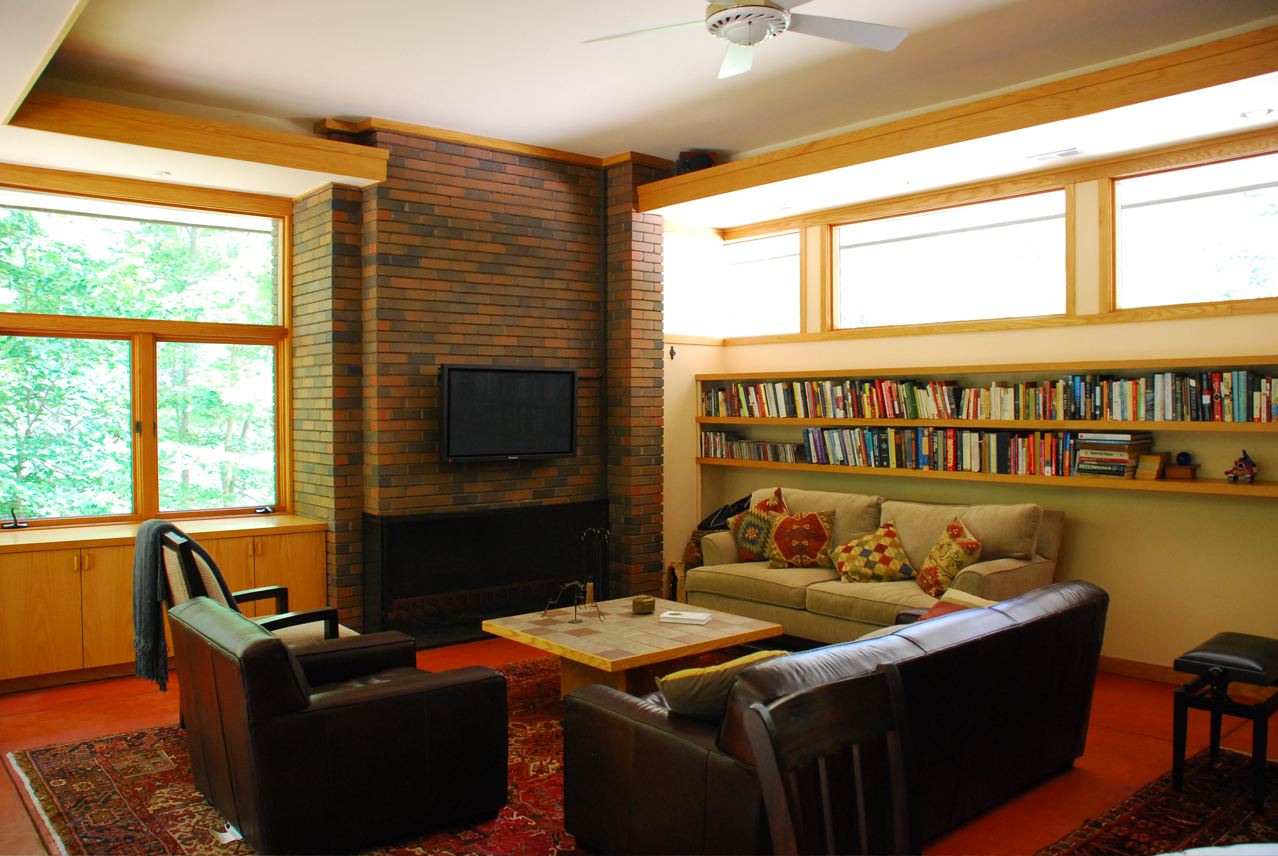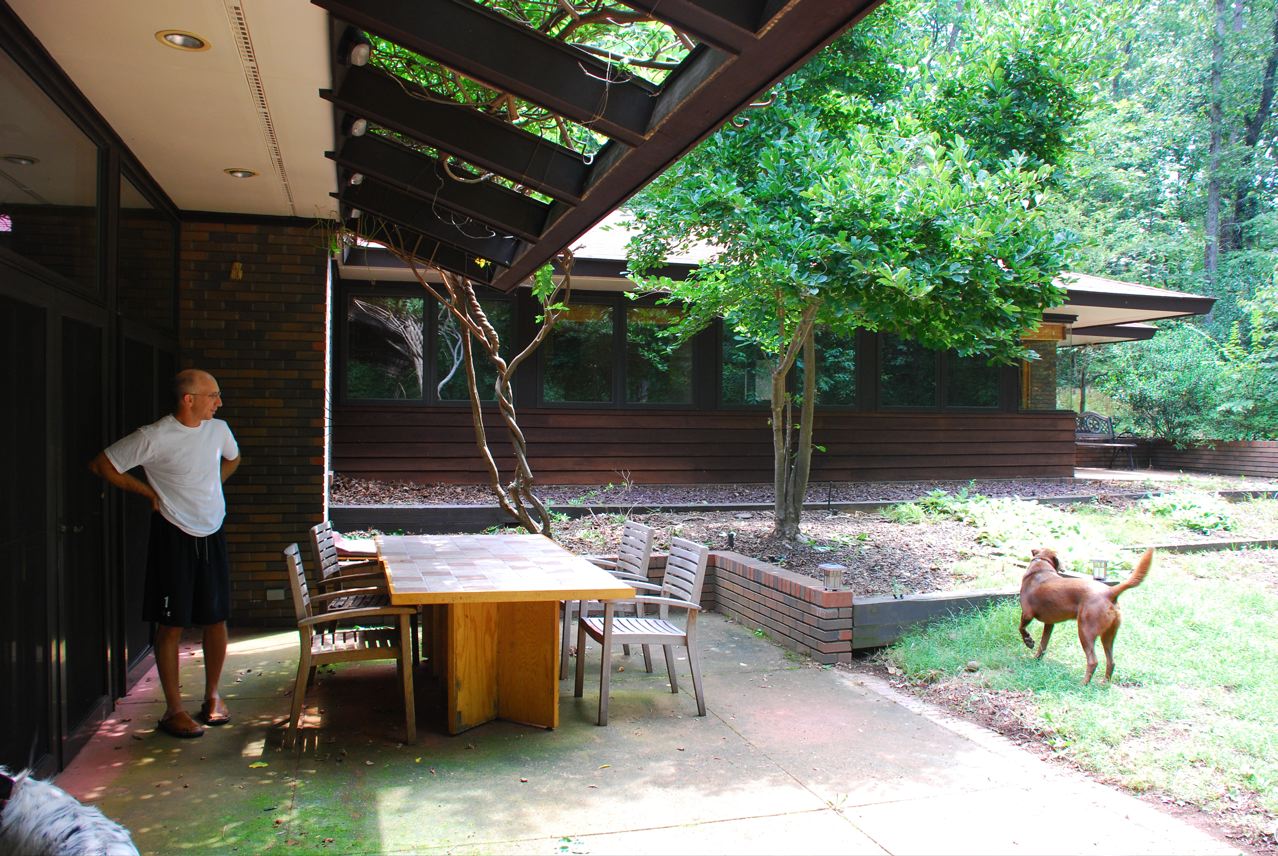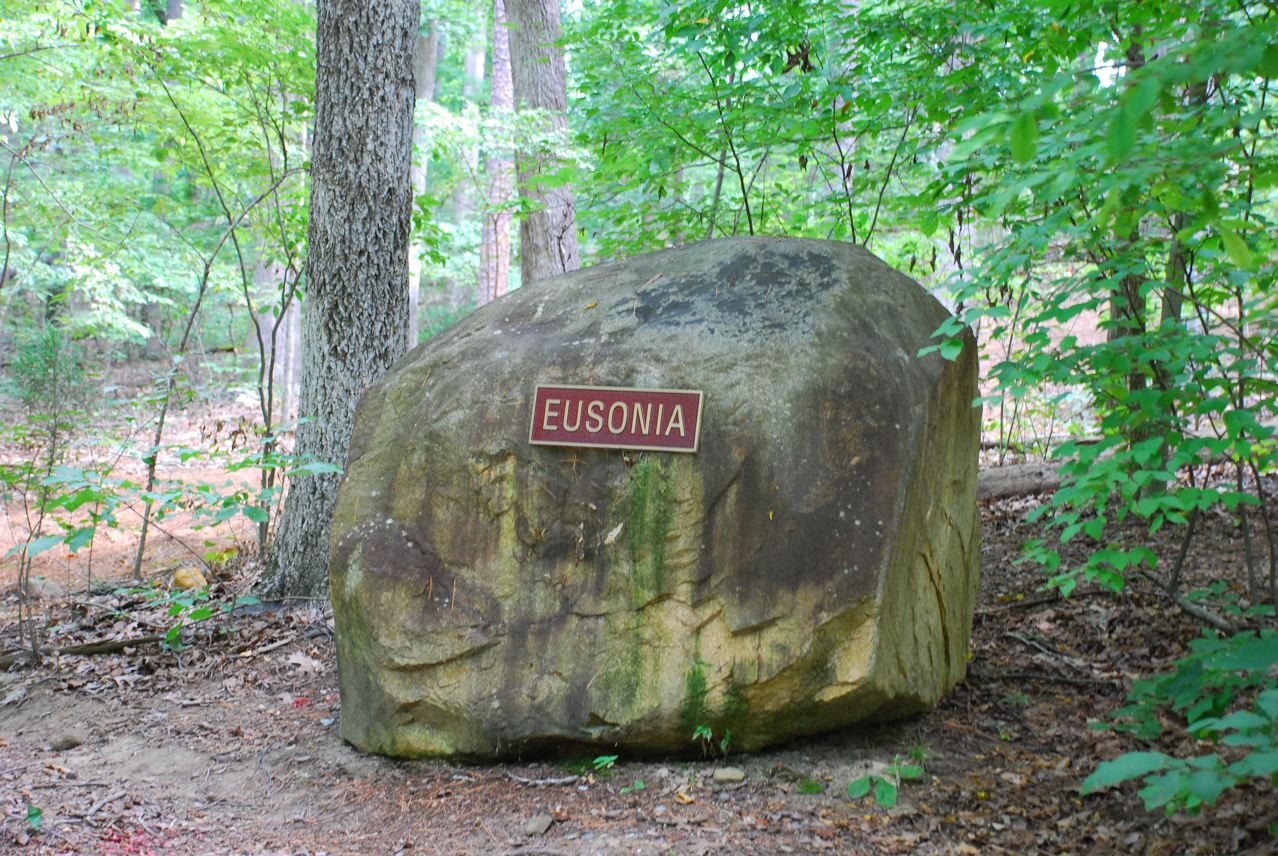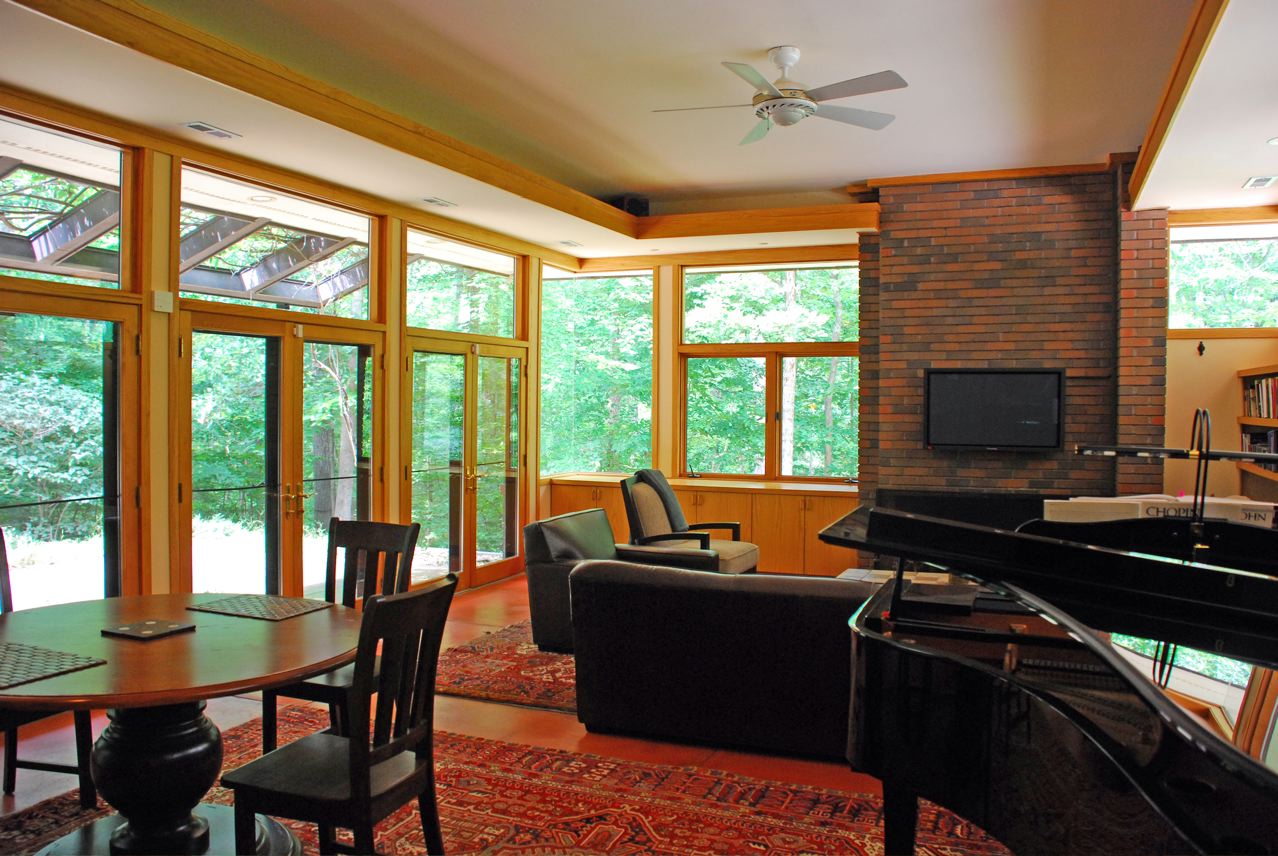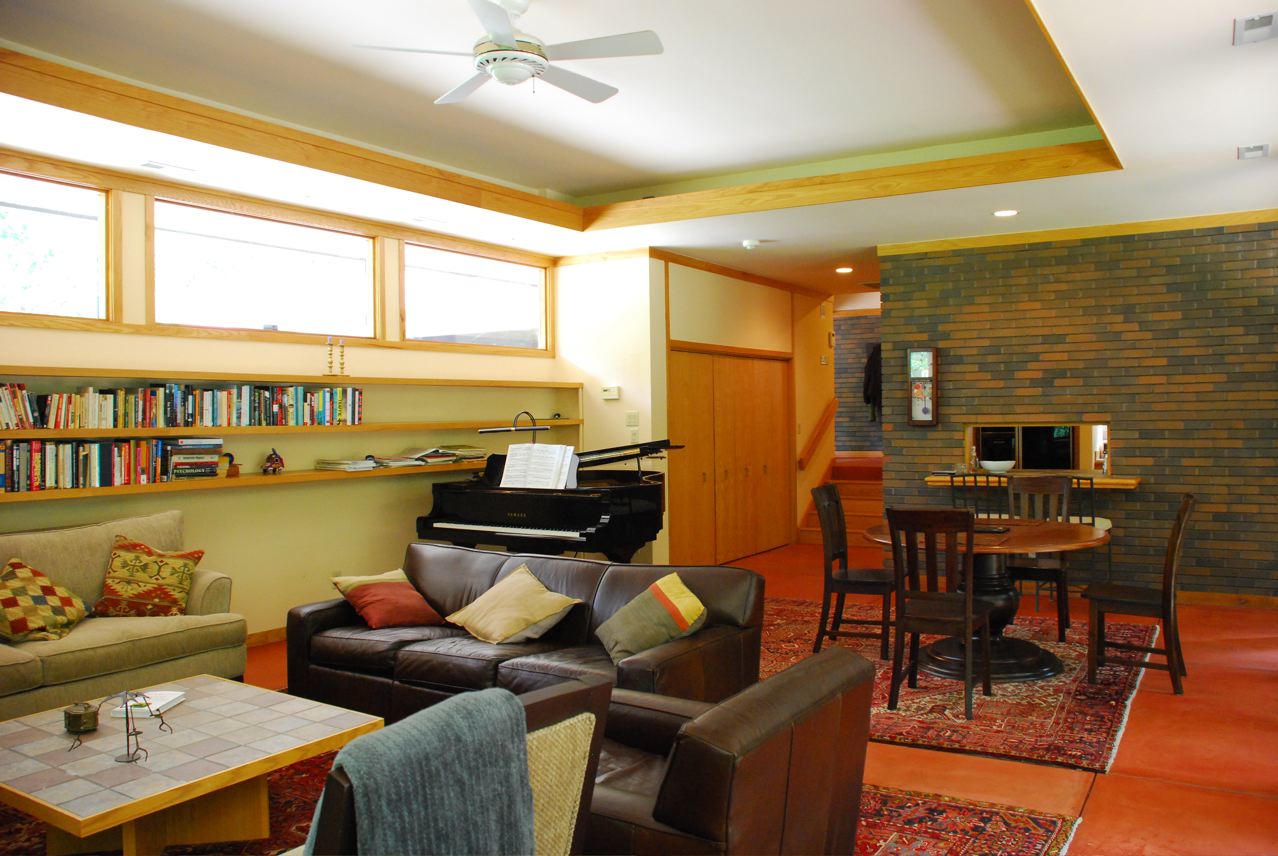 1996 - The James F. and Gladys H. Dalby House, aka Eusonia, 209 Laurel Hill Road, Chapel Hill NC. Chandler designed this the one-level Usonian residence to accommodate ease of living for the Dalbys in their retirement years. They named the home "Eusonia" meaning "beautiful Usonian." Sold in 2006 to Marc Kessler. Photos by Leilani Carter.
---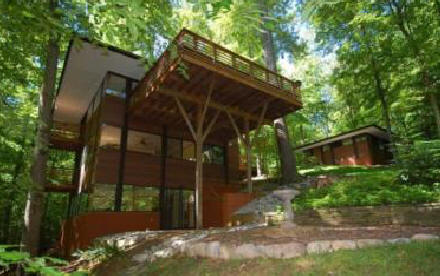 1997 - The Jan and David Stafford Residence, aka Oasis, 7252 Archlaw Drive, Clifton VA. Chandler designed this home on a difficult lot by building a bridge to the upper level. Sold in 1999. Sold in 2009 to Johan de Nysschen. There was an addition at some point, not designed by Chandler. Sold to Carel J. Denysschen. Sold in 2013 to John and Jennifer Wheeler.
---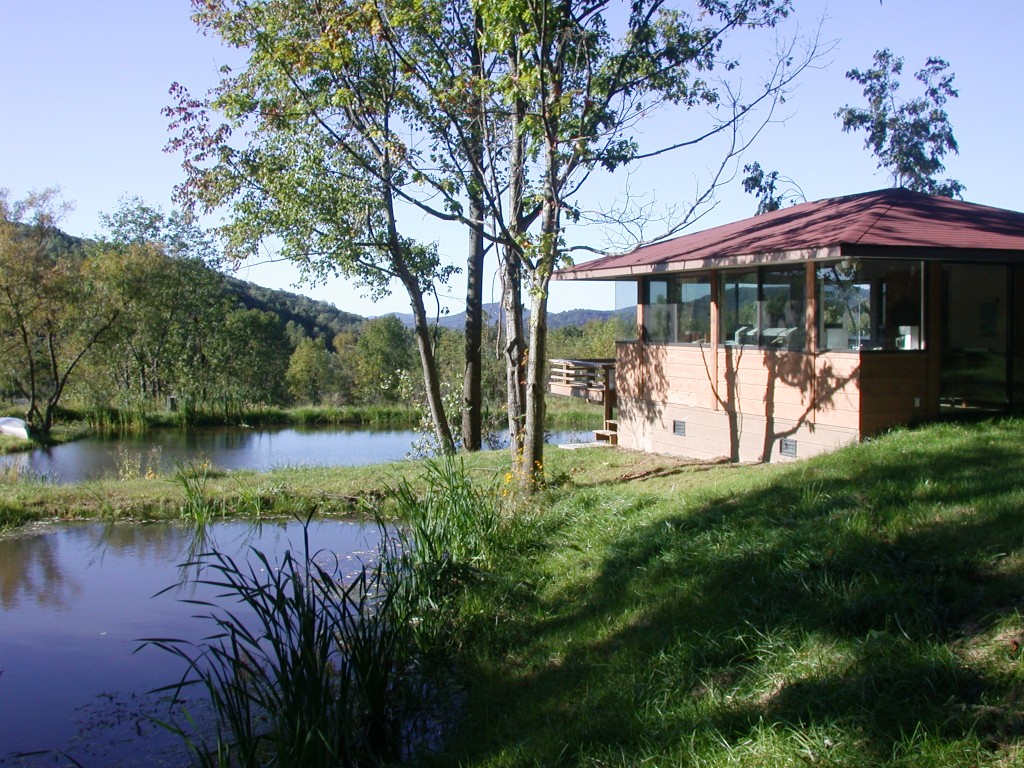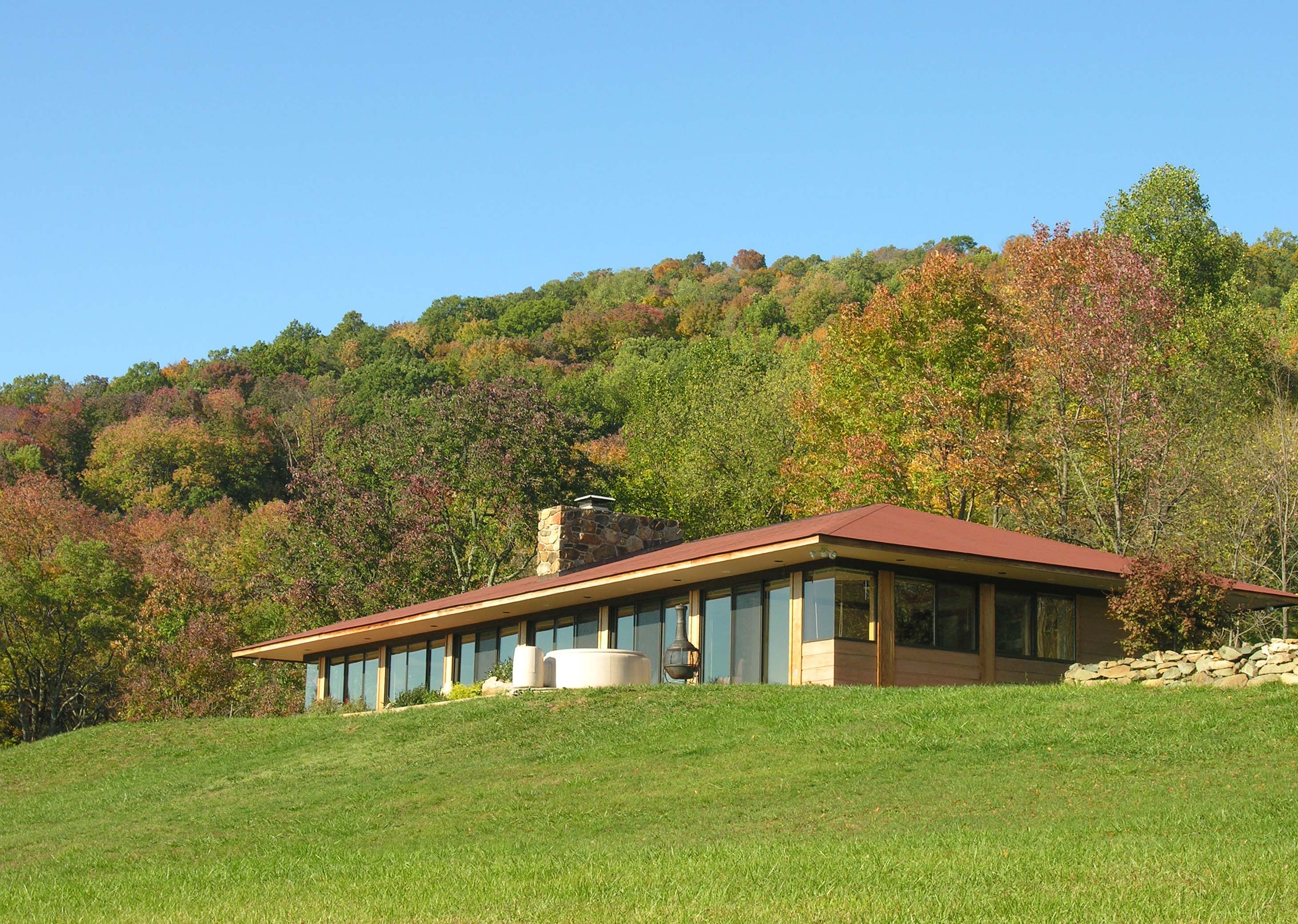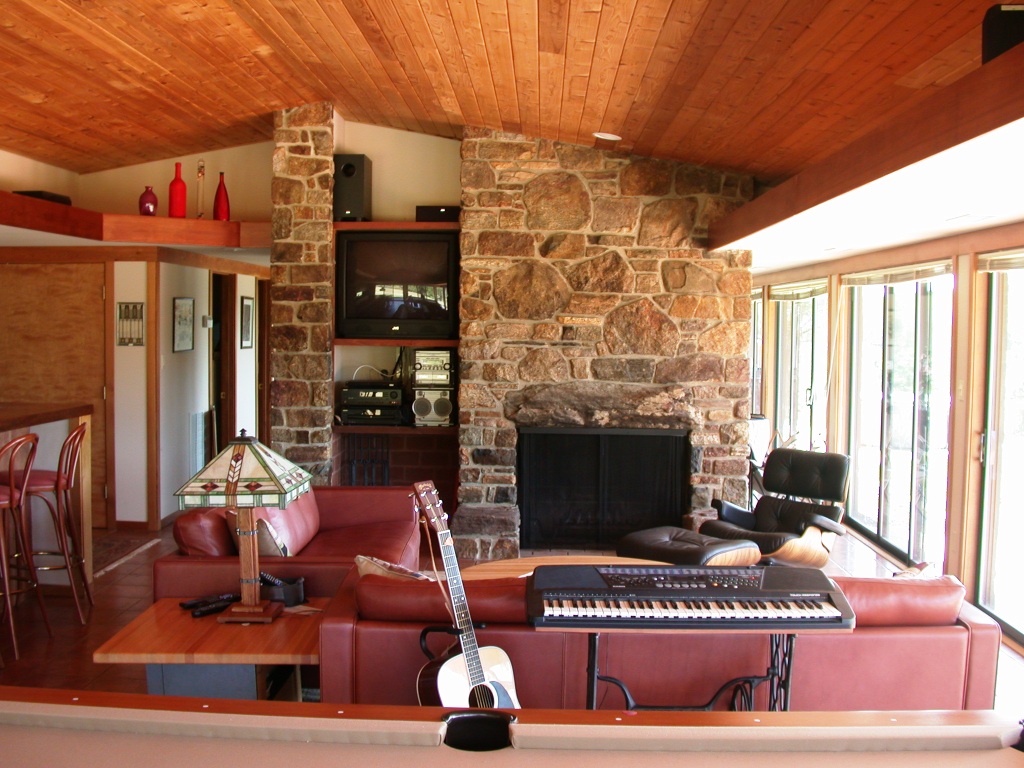 2001 - The Donald and Denise Chandler Residence, 219 Fodderstack Road, Washington VA. 10 acres. Anchored by a native fieldstone fireplace that soars through the roof, there is also a three-car garage and a guest house/office.
---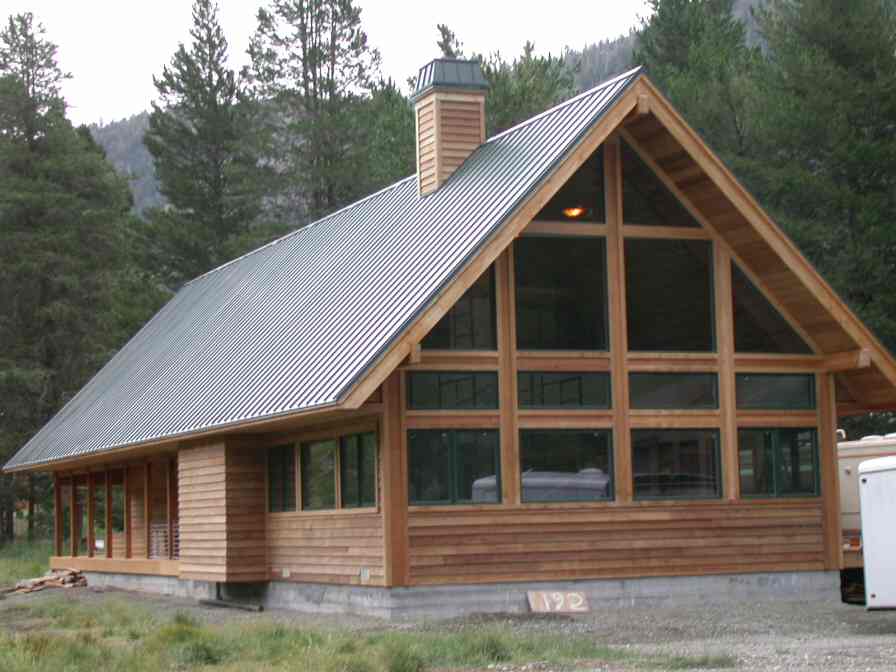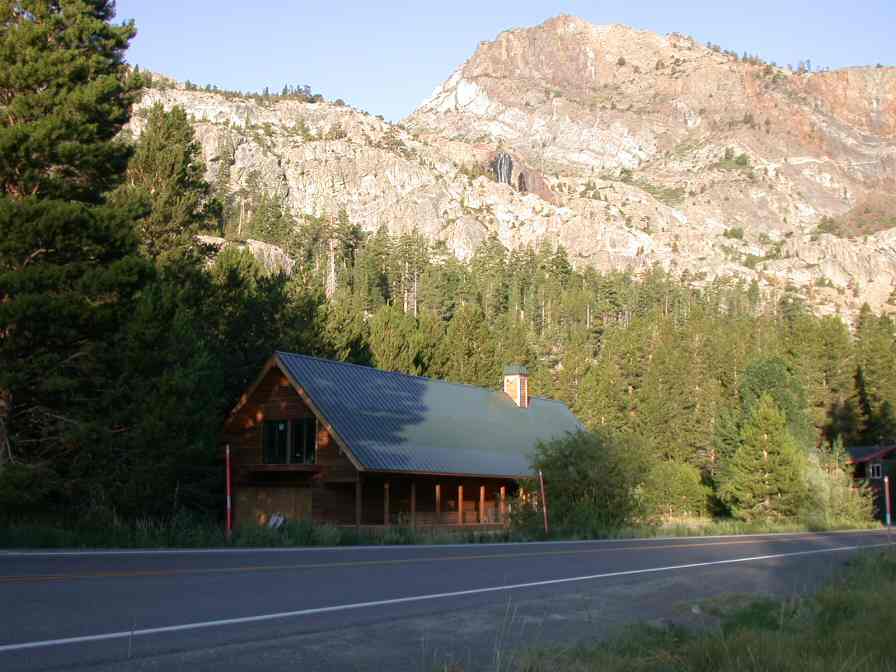 2005 - The Ed and Alice Suszynski Residence, June Lake CA. Close to Yosemite National Park, this home has exceptional views of the Rockies. Photographs from the construction phase.
---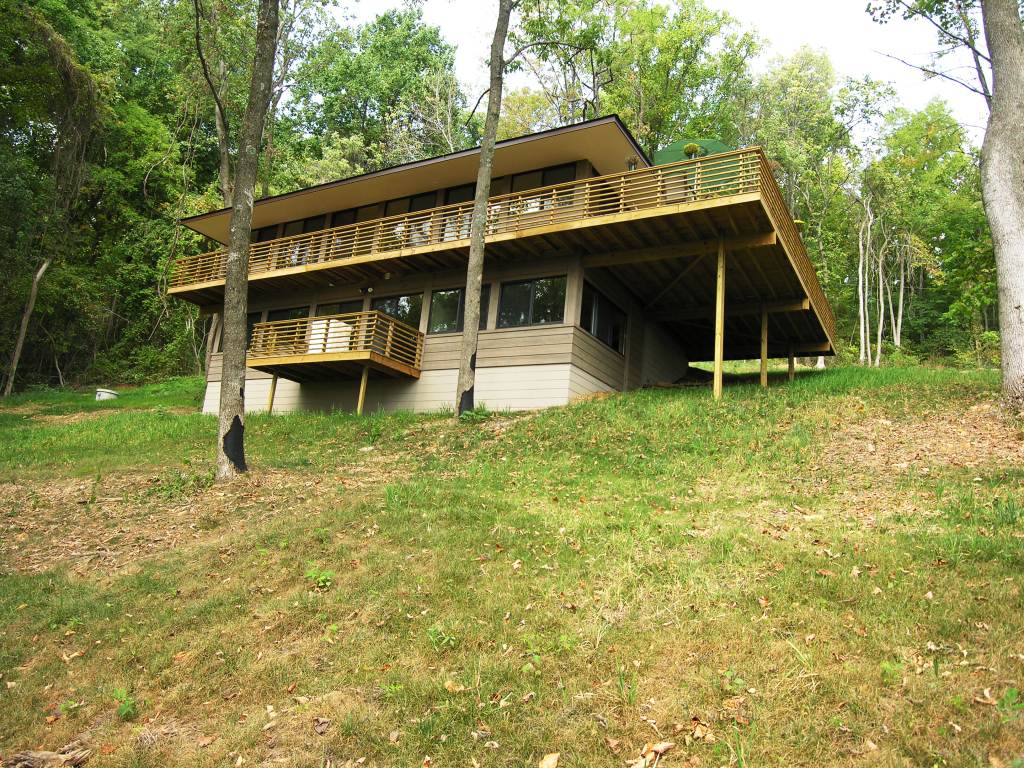 2006 - The Rick and Julie Thomas House, 45 Old Browntown Lane, Huntly VA.
---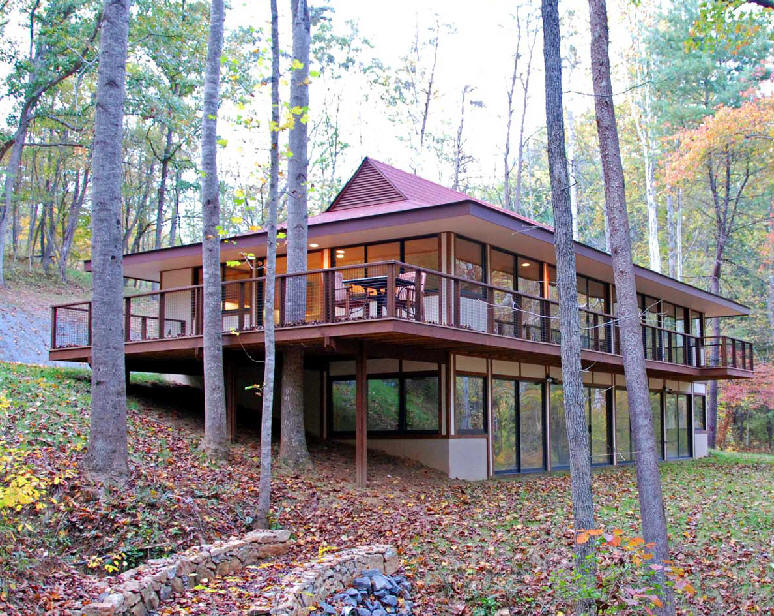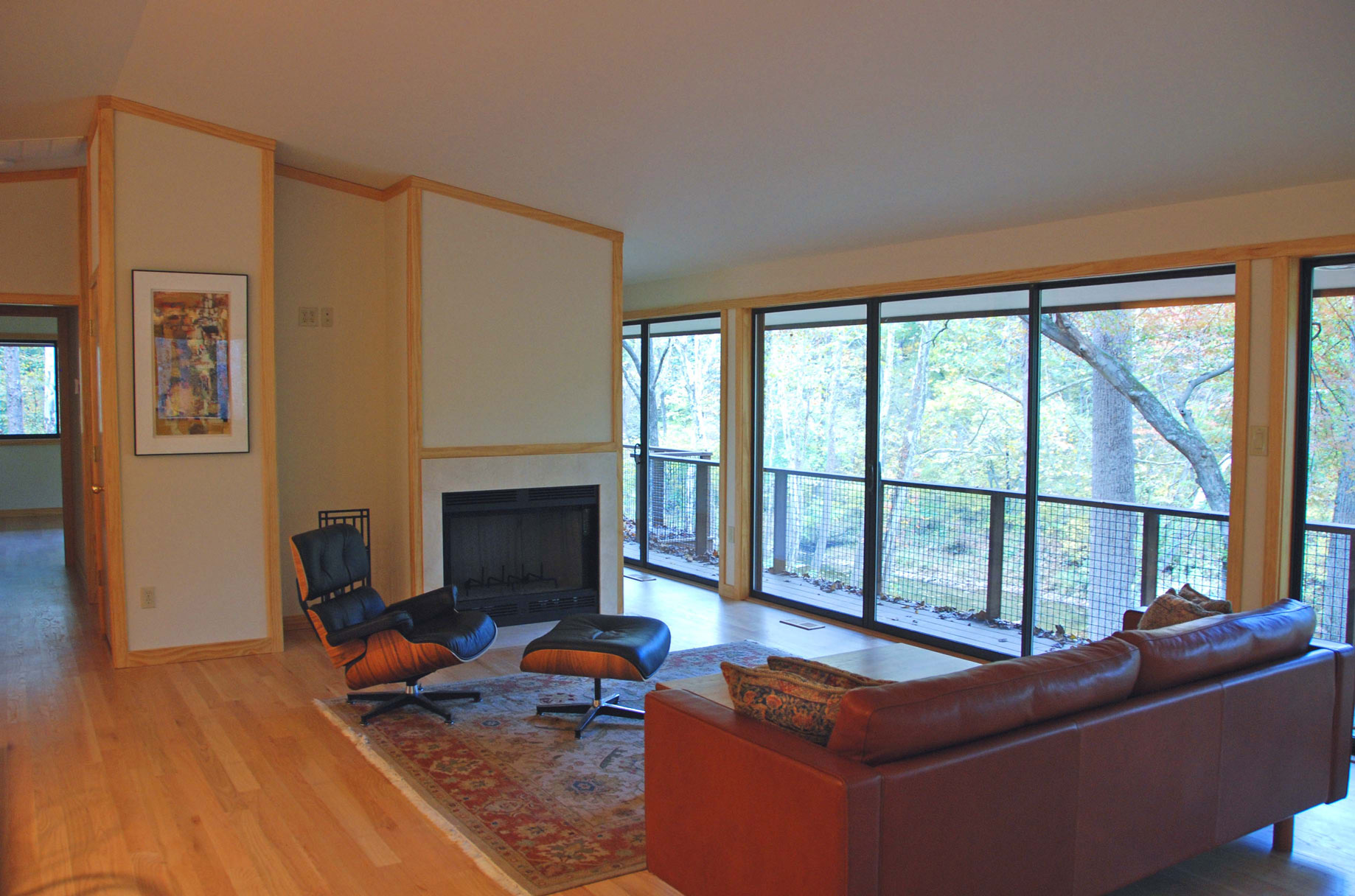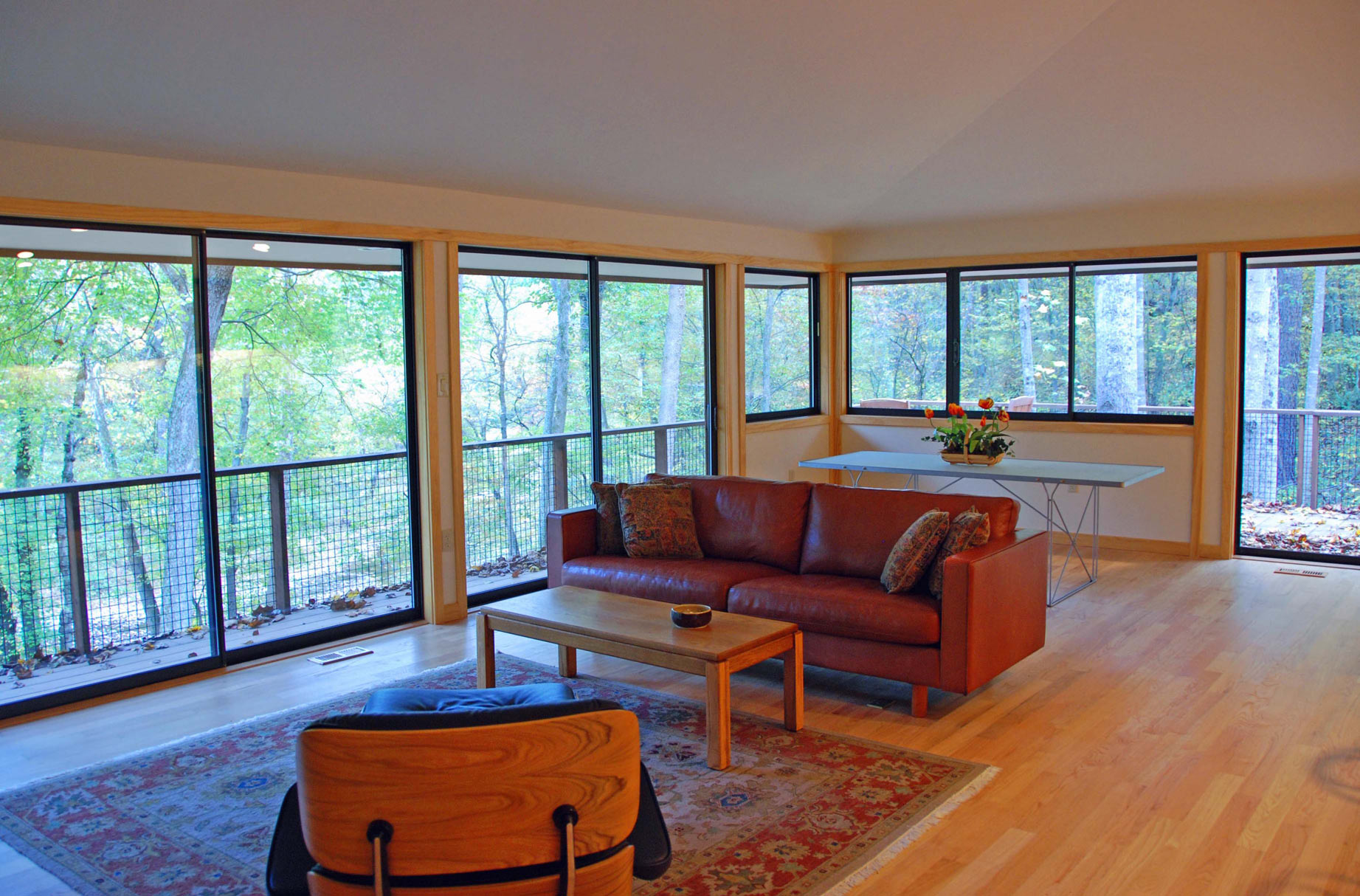 2007 - The Alix and Mary Carroll Platt Residence, 4 Luna Lane, Castleton VA. Reminiscent of a Japanese tea house with walls of glass to benefit from the river views. Sold in 2009.
---
Sources include: Donald Chandler; Joyce Holmes.