---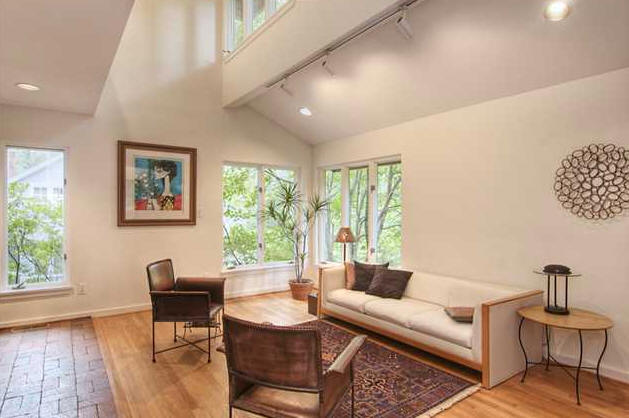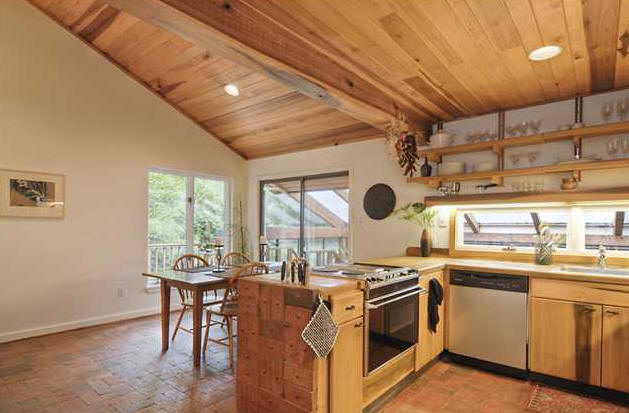 1979 - The Margie and Ron Rindfuss House, 709 East Rosemary Street, Chapel Hill. Features a large solarium and Trombe wall, with brick floors for thermal mass. Sold 2013 to Sheila N. Patek and Charles L. Nunn.
---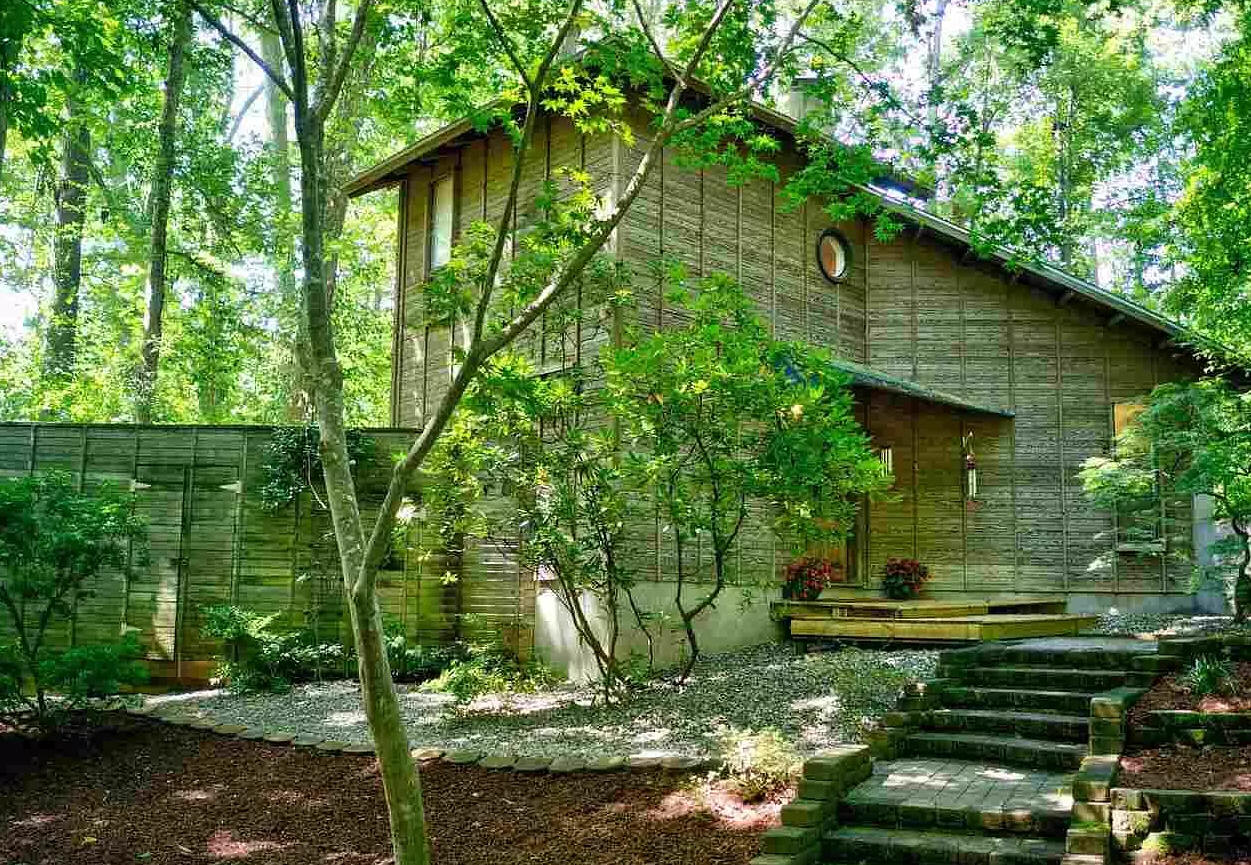 1980 - The David Auerbach House, 405 Canal Street, Raleigh. Has concrete floors. Sold in 1986 to David and Janna Barnes. Sold in 1989 to Leslie and Mary Thornbury who still owned it as of 2012.
---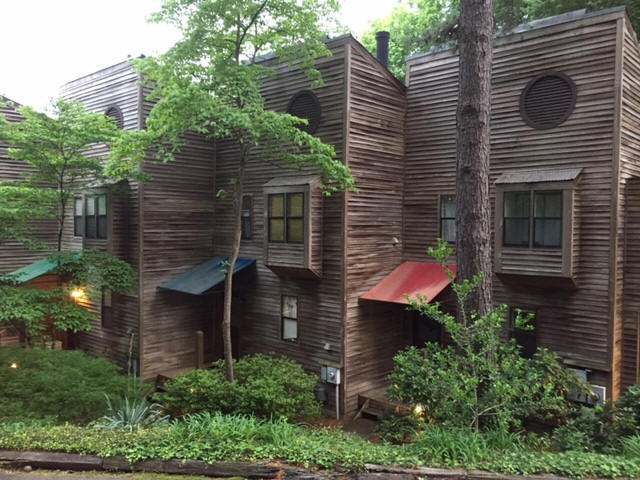 1981 -
130 East Longview Street
, Chapel Hill. Wood Glen Townhomes. Energy efficient with solar hot water and space heating. Architects Lucy Carol David and Giles Blunden. Photo by Daniel Perrin.
---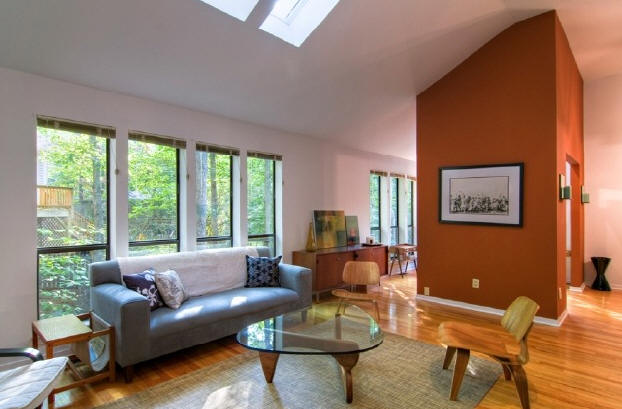 1985 - The Aziz and Gwendolyn Sancar Residence, 506 Waterside Drive, Carrboro NC. Part of the Spring Valley neighborhood that Davis developed with Roman Kolodji. 1820 sf. Sold in 1993 to Frank J. Floyd and Bruce Thorn. Sold in 200 to Neil Alexis and Catherine Belitsky. Sold in 2006 to Alvaro and Anu Gomez. Kitchen renovated in 2007. Sold 2013 to Allison G. Lee and Douglas P. Mackay.
---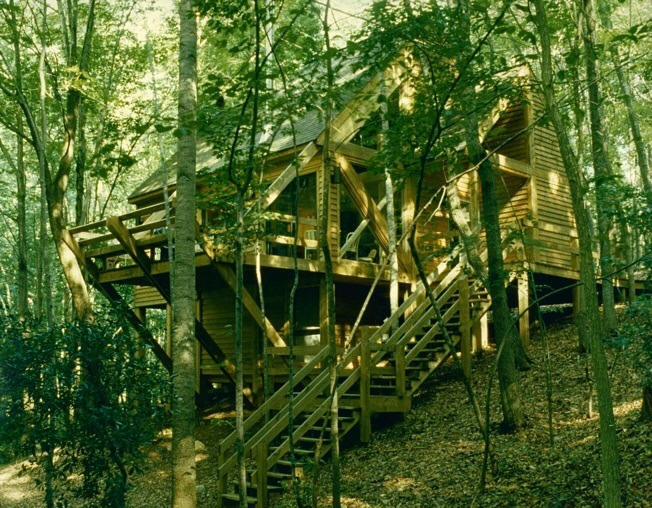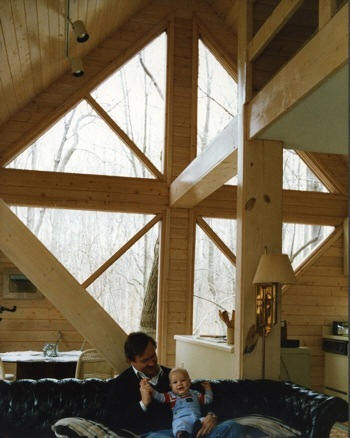 1988 - The H. C. and Sharon Pace Vacation Cabin, Smith Mountain Lake, VA. Sold when the Paces moved to Colorado. Uses pressure treated posts filled with concrete. 800 square feet.
---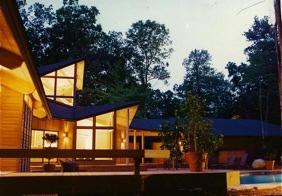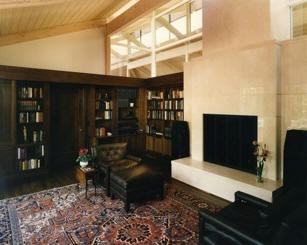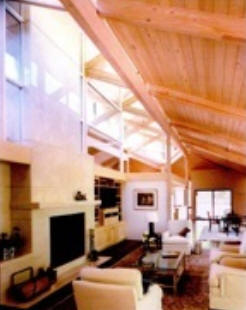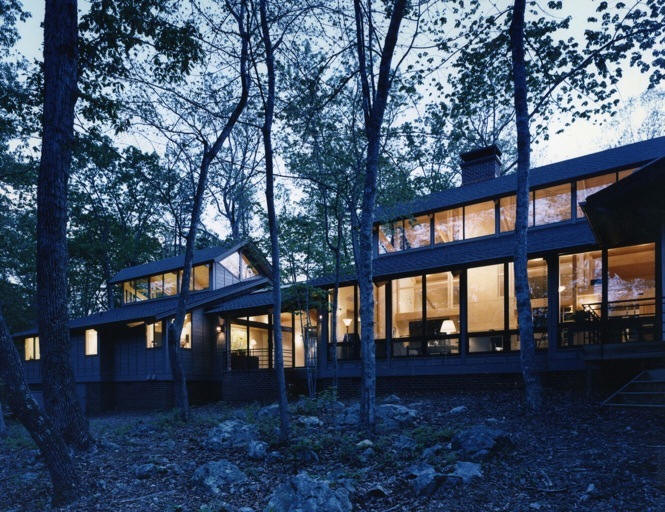 1991 - The Richard and Barbara Stewart Residence, 7601 Talbryn Way, Chapel Hill. 5800 square feet. Davis also built it. Project architects, Clark C.(Chuck) Burritt III and Stephen Fisher. Built by Davis. Sold in 2007 to John and Kathleen Linger.
---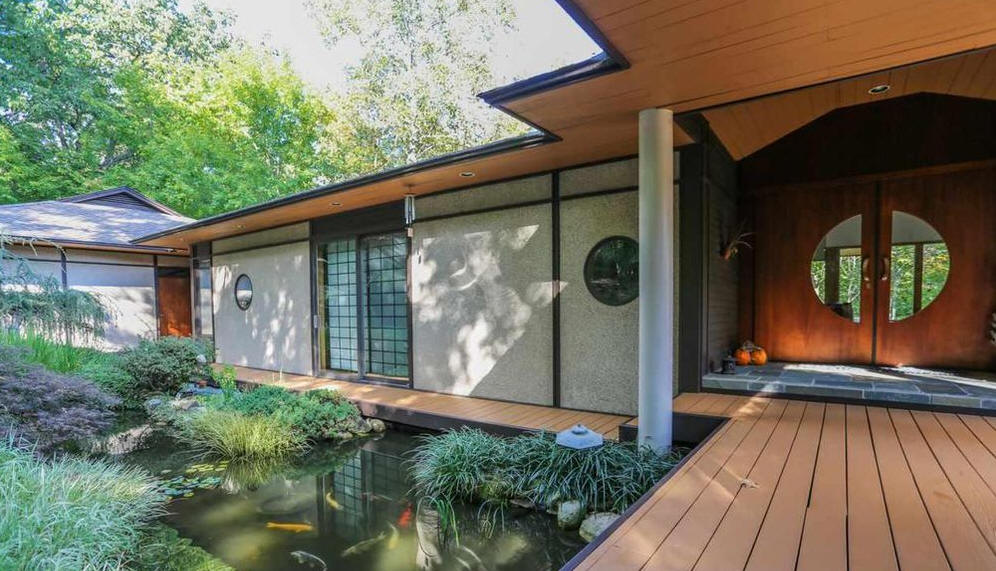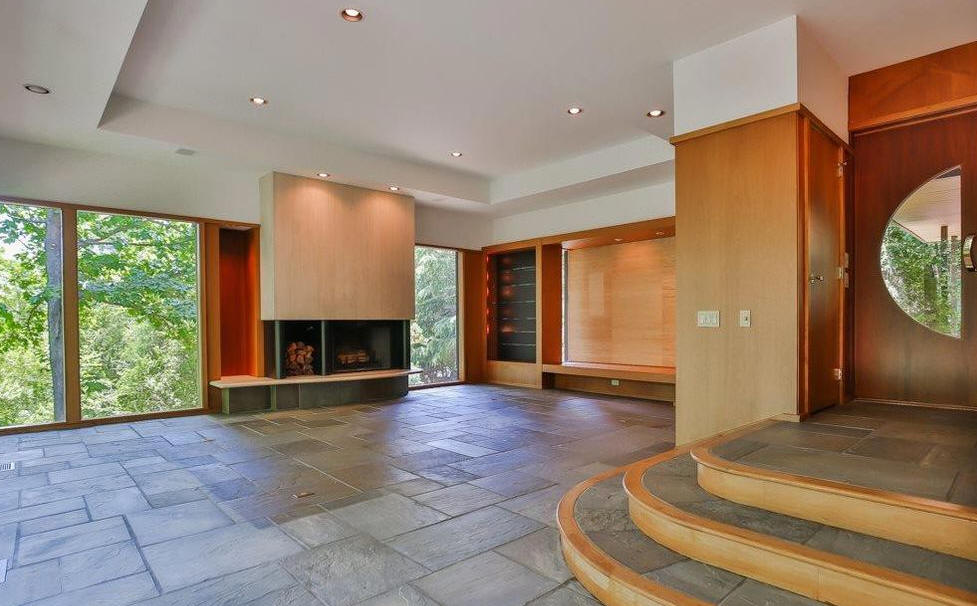 1992 - The Belangi House, 50118 Manly, Chapel Hill. Governors Club. Located in Chatham County. Designed by Lucy Carol Davis. Project architects, Chuck Burritt III and Stephen Fisher. Interior by Richard Black. Built by Davis. For sale in 2017.
---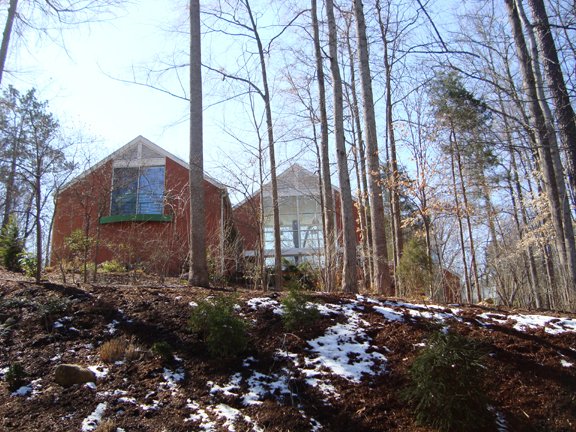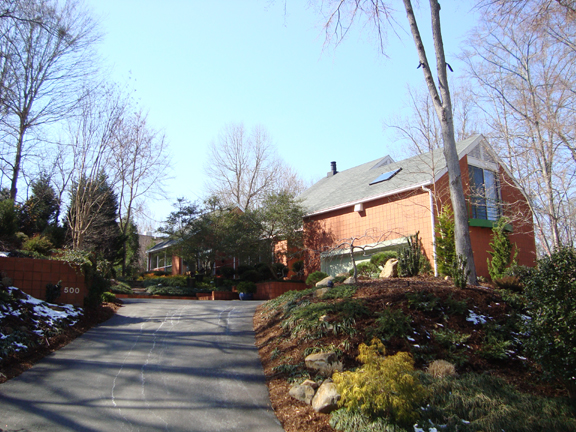 1994 - The Alvin Priess Residence, 500 North Boundary Street, Chapel Hill. Sold in 2007 to Josef and Ewa Blass. Photos by Julie Hollenbeck.
---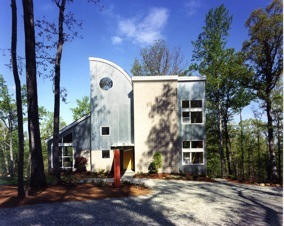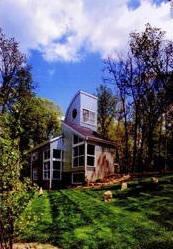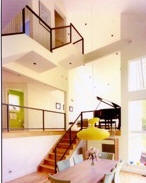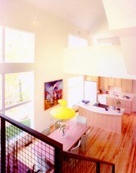 1999 - The Mark Ewing/Lisa Lee Residence, 221 High Hickory Road, Chapel Hill. 3000 square feet. Built by Davis. Sold to Alex Tolstykh in 2002. Renovation/addition around 2014 by Frank Harmon.
---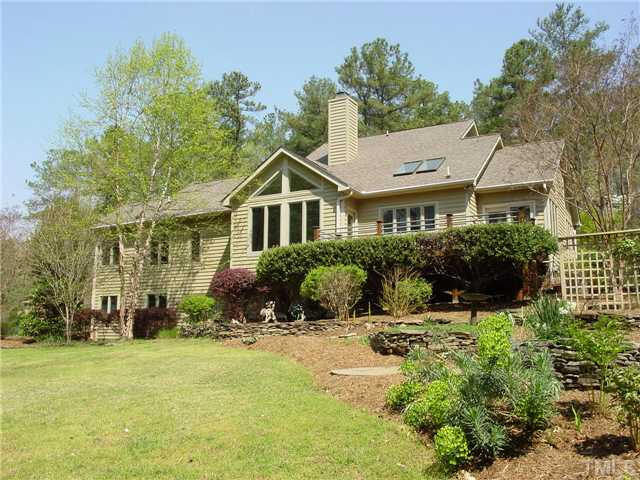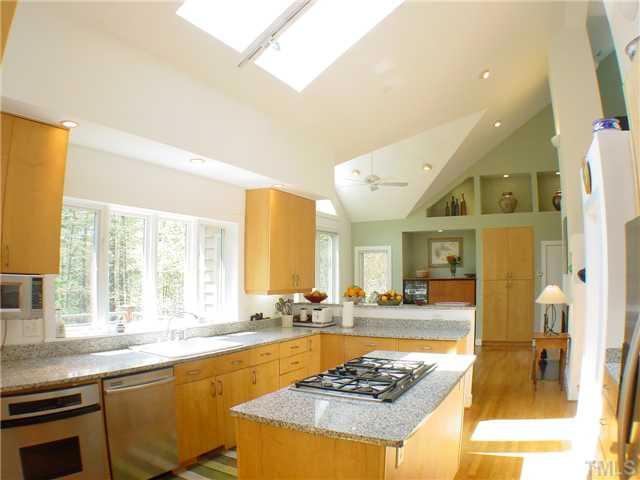 1999 - The Gregson and Daphne Davis House, 204 Martha Lane, Chapel Hill. Sold in 2011 to Letitia and Lance Haworth.
---
Sources include: Lucy Carol Davis, Leilani Carter.