Enjoy browsing, but unless otherwise noted, these houses are private property
and closed to the public -- so don't go tromping around uninvited!

CTRL-F to Search Within Page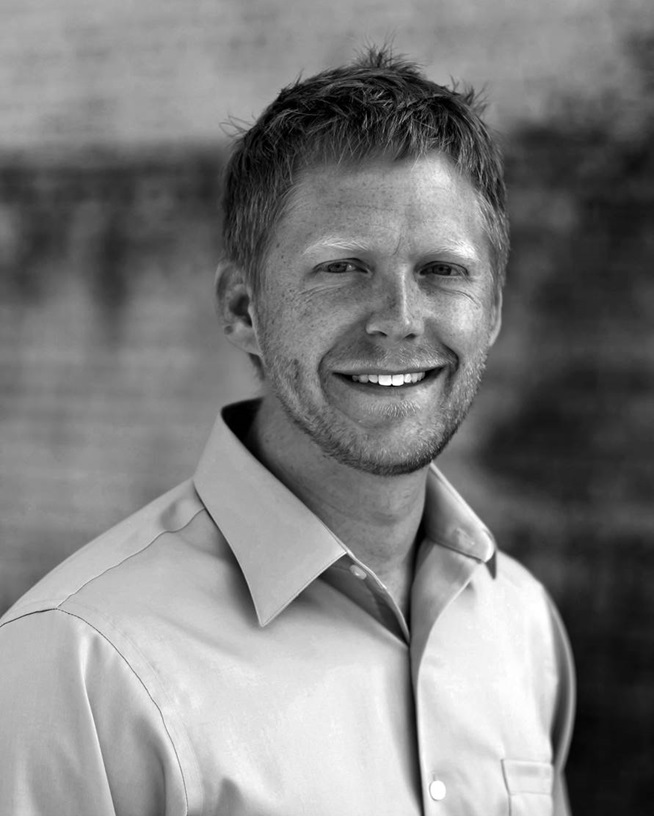 SCOTT MATTHEW HUEBNER (1974-)
Huebner was born in Levittown PA and went to Neshaminy HS, graduating in 1992. He graduated from Virginia Tech with two degrees in architecture, BArch in 1997 and MArch in 1998. He worked several years for PPS, preserving documents from the National Parks Service. He moved to Seattle and worked for Finne Architects through 2002. What followed was a move to Philadelphia working for KieranTimberlake through 2004. He returned to Seattle to work for Finne through 2007. Then he landed in Asheville, worked for Rob Carlton 2007-2009, Samsel Architects 2009-2011, and from then on his own as Brickstack Architects.
---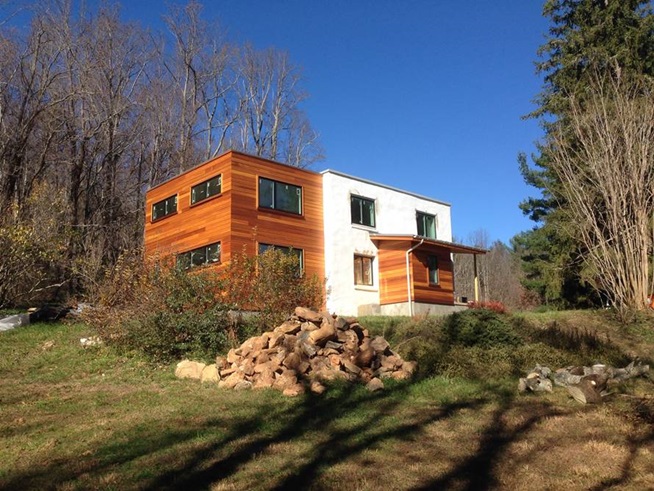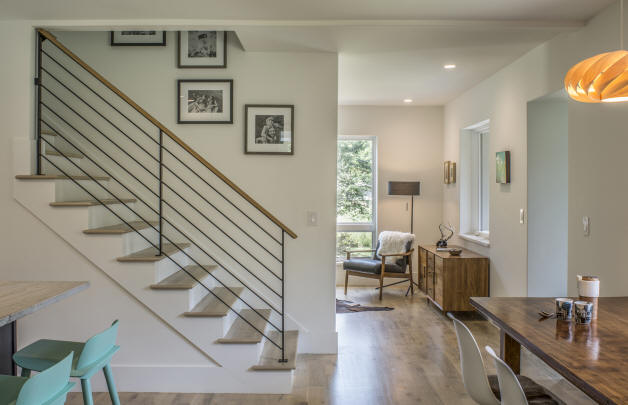 <![if !vml]><![endif]>
2016 - The Kelly Droege and Sofie Beckham Addition, 110 Upper Grassy Branch Road, Asheville NC. Commissioned 2015. Built onto a 1930's modern.
---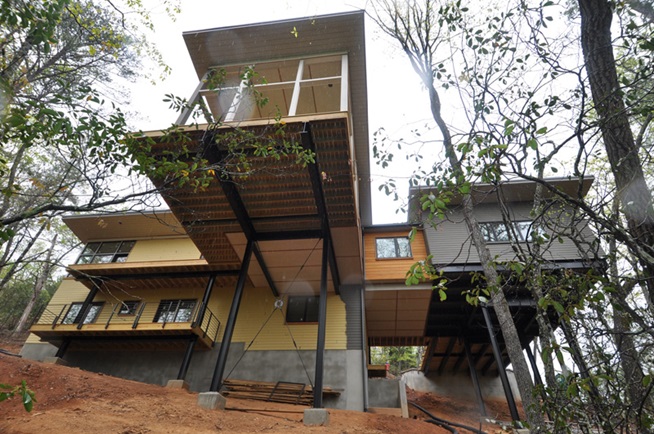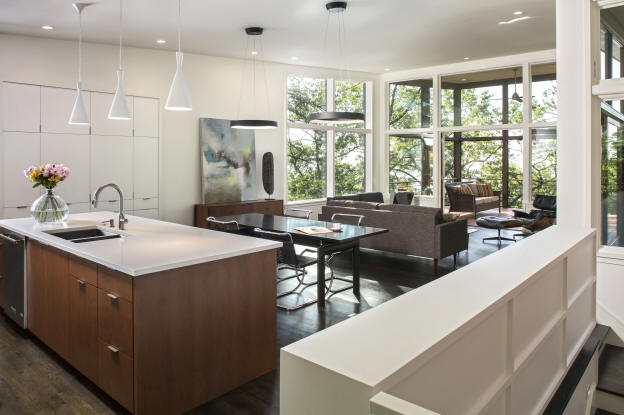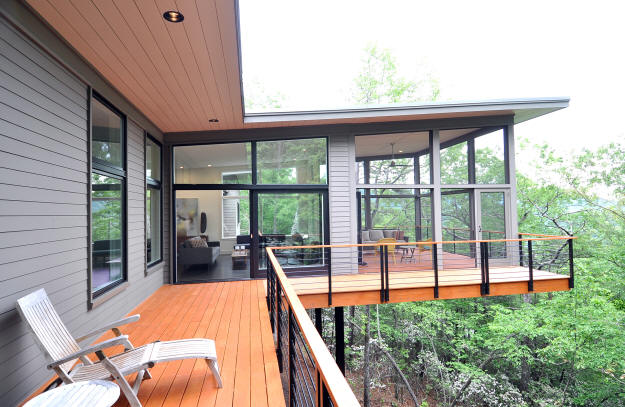 2016 - The James W. and Anne Dale House, aka the West Chapel House,
321 Chapel Road
, Black Mountain NC. Won 1st place in the juried 2017 George Matsumoto Prize. Won a 2017 AIA Asheville award.
---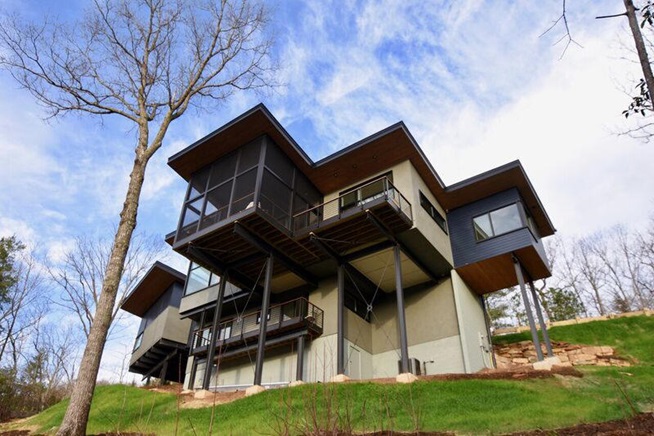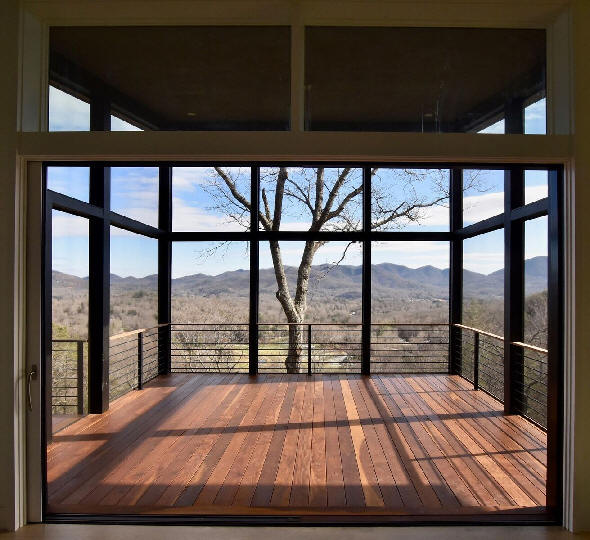 2016 - The Fletcher and Resa Walch House, aka the Black Mountain Residence,

327 Chapel Road

, Black Mountain NC.
---



2019 - aka the Villanova Residence. Status unknown.
---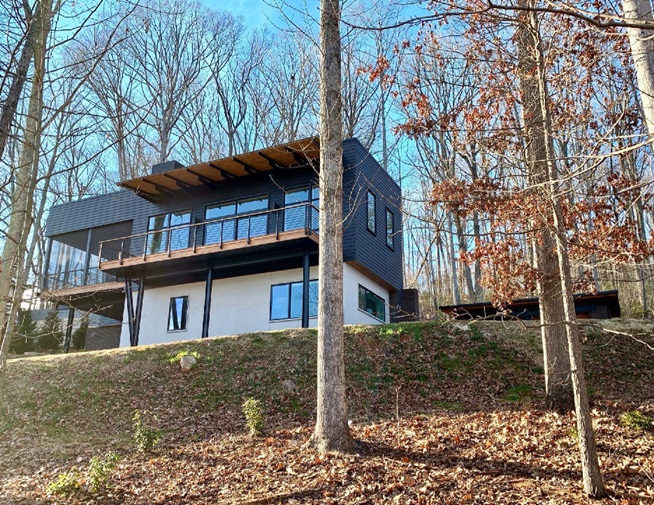 2019 - The David Frame House, 14 Faulkner, Asheville NC.
---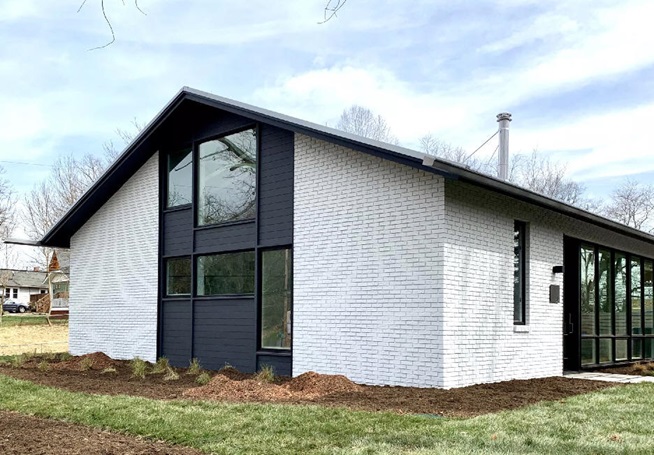 2019 - The Alan Williams and Mark Smith Renovation, 39 Middlemont, Asheville NC.
Formerly a Baptist church! Built by F. R. Koons Custom Homes.
---
Sources include: Scott Huebner.