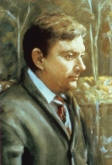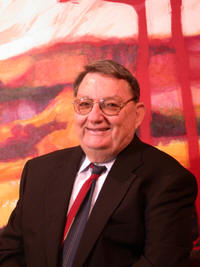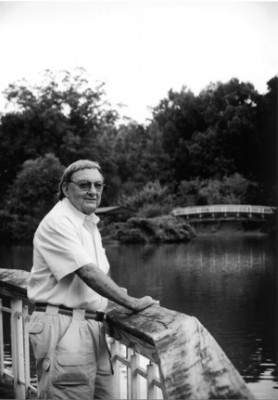 RICHARD (DICK) CHEVALIER BELL, FASLA, FAAR (1928-)
Born and raised by two generations of gardeners in Manteo NC, Dick Bell first came to Raleigh to attend NCSU studying landscape architecture. As a student, he assisted with the actual master plan of the University. He graduated in 1950 and, at age 21, was the youngest person ever to receive the prestigious Rome Prize Fellowship for study at the American Academy in Rome for two years. He apprenticed under Simonds & Simonds in Pittsburgh PA and Fred Stressau in Fort Lauderdale FL before returning to Raleigh to start his practice. Over 50 years, he designed many important area projects, including:

Figure Eight Island, near Wilmington * Stone Mountain GA Master Plan * Pilot Mountain NC Master Plan * NC Legislative Building Grounds * Peace College Master Plan * NC Mutual Plaza * Shearon Harris Nuclear Plant * Falls Lake Master Plan * St. Mary's College Soccer Field and Serpentine Fence *Appalachian State University Master Plan * Painter Blvd (Greensboro)
1964 Highway Beautification (I-95 between Wilson & Fayetteville) * 1962 Southeastern Flower & Garden Show at Dorton Arena
Bell did landscape design on several Modernist houses, including:
The Kistler-Hollstein House, Fayetteville, designed by Dan MacMillan
The Gerald Bell house, Chapel Hill, designed by Sumner Winn
The Joe Rowand Residence, Hillsborough, designed by Phil Szostak
The Frank Anderson House, Raleigh, designed by Milton Small
The Doug Fleet House, Figure Eight Island, designed by Oxenfeld and Newkirk
The Joan and Bob Allen House, Fayetteville, designed by Mason Hicks
Bell was the first recipient of the Award for Distinguished Professional Achievement from the NC Chapter of the American Society of Landscape Architects and a 2000 recipient of the Sir Walter Raleigh Award for Community Appearance. In 2014, he was awarded the ASLA Medal for Lifetime Achievements and Contributions to the Profession, the Welfare of the Public and the Environment. His book is The Bridge Builders.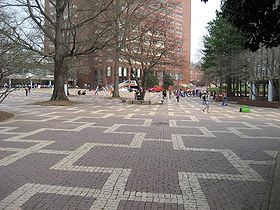 NCSU Brickyard, Raleigh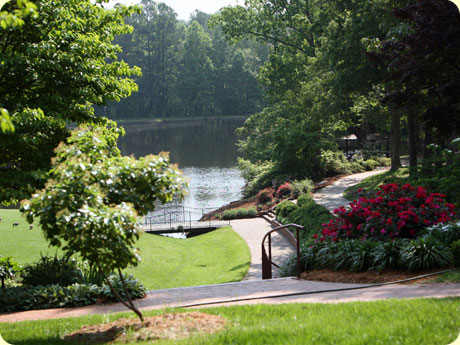 Raleigh Meredith College, Raleigh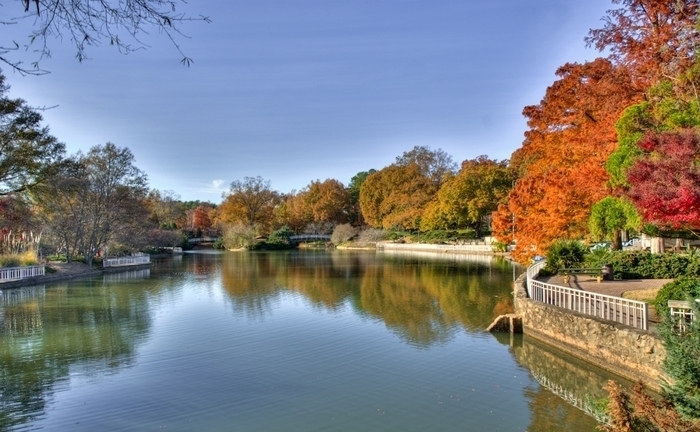 Pullen Park, Raleigh

2004 Metro Magazine profile
Article on Bell and the Water Garden