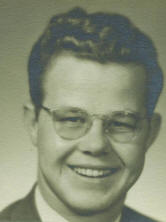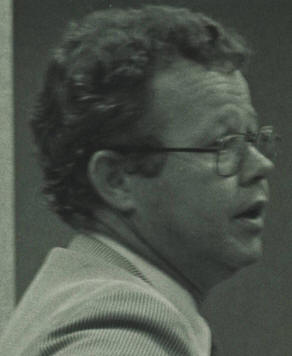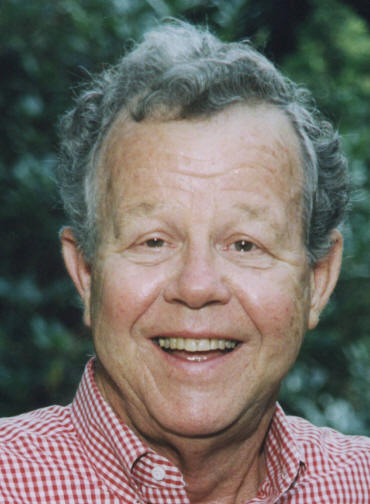 GEORGE MCCOLLUM SMART, AIA (1931-2003)
Smart was born in South Carolina and moved to Franklin, VA in high school. He graduated from Randolph Macon College in English Literature in 1952 and became a Methodist minister after a year at Duke Divinity School. Disenchanted with the hypocrisy of the Church, he went to the NCSU School of Design and started a Bachelor's of Architecture in 1953. While in school, he worked for Haskins and Rice and Edwards McKimmon.
From 1956-1958 he served in Korea and won a Special Achievement Award in Architecture. After returning to Raleigh, he finished at NCSU in 1959 and worked at Holloway and Reeves for a year, Walter Burgess for a few months, then returned to Haskins and Rice until 1962. During that winter, he and his family moved to Salisbury to work for John Ramsay. His wife Ann did not like the small town nor the distance from her mother in Raleigh, and they returned there nine months later in 1963. Smart worked again for Walter Burgess, this time as a partner, then went on his own in 1964.
During his career he focused on churches and schools. In 1967, he joined with Charlie Woodall, and later Max Isley and Troy Herring. Their firm over the next 10 years became one of the largest in the state with offices in Durham, Raleigh, and Greenville. Smart was in charge of the SAR awards in 1972.
During the late 1970s the partners split and during the 1980s Smart's career turned to four key markets: the removal of asbestos in federal buildings; military housing; US post offices; and major school buildings in North Carolina. Although Smart's commissions were primarily commercial, he did a few houses, below. He was visiting faculty at Taliesin in Wisconsin for one summer around 2000. He retired in 2002 and died of pancreatic cancer in 2003. Additional resources: NCSU Archives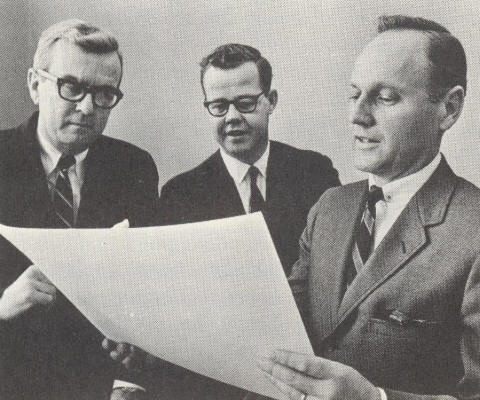 1967 - Smart with Charles Boney and Thomas Hayes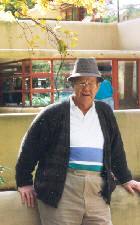 2000 - Smart at Fallingwater
---

Early 1960s - The Mayor W. H. and Margaret Randall Residence, Lillington NC. Unbuilt due to cost, although the clients loved the plan and the architect but in the end cannot afford to complete the house. Smart designed a library in Lillington in 1988.
---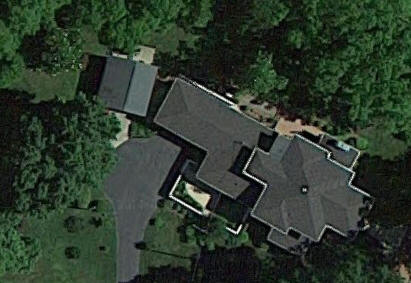 1963 - The W. W. Seymour Sr. Remodel, 1312 Carthage Street, Sanford NC. Original house was built in 1924. Seymour's father built the house. After his death, his wife lived in the house until about 2003. Sold to Jane Larue, Seymour's daughter. The commission led to Smart designing St. Luke's Methodist Church in Sanford. The house was featured in The History and Architecture of Lee County.
---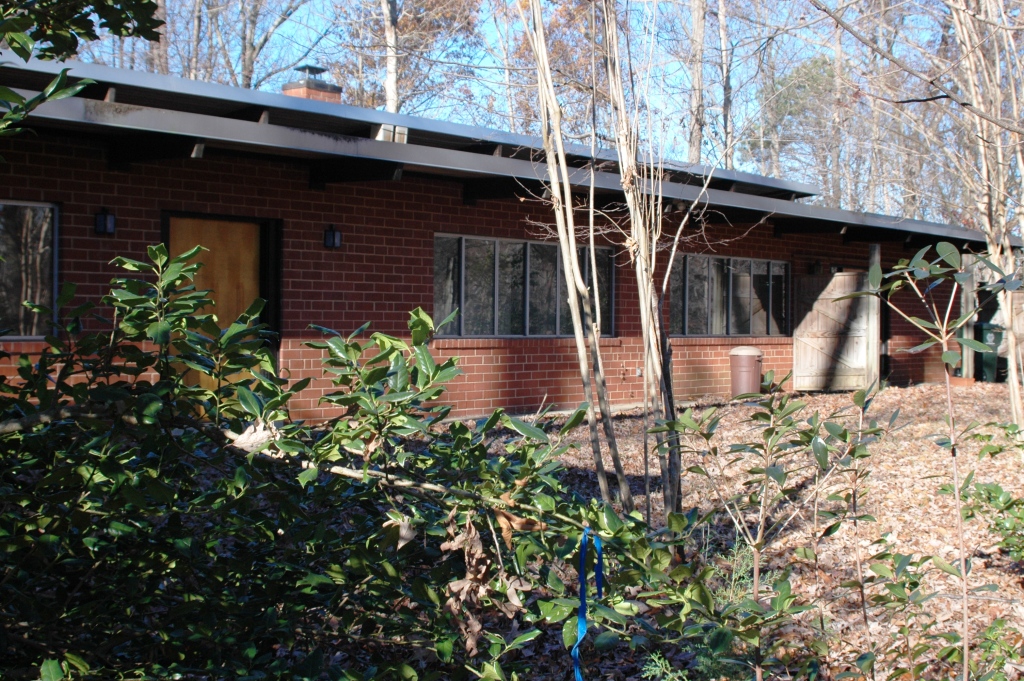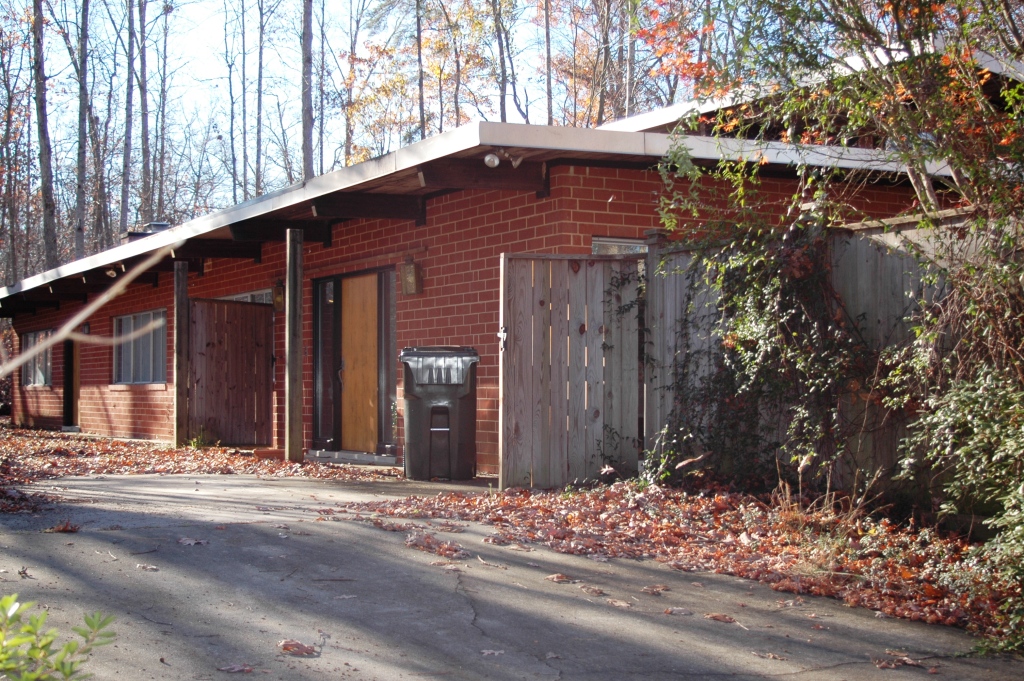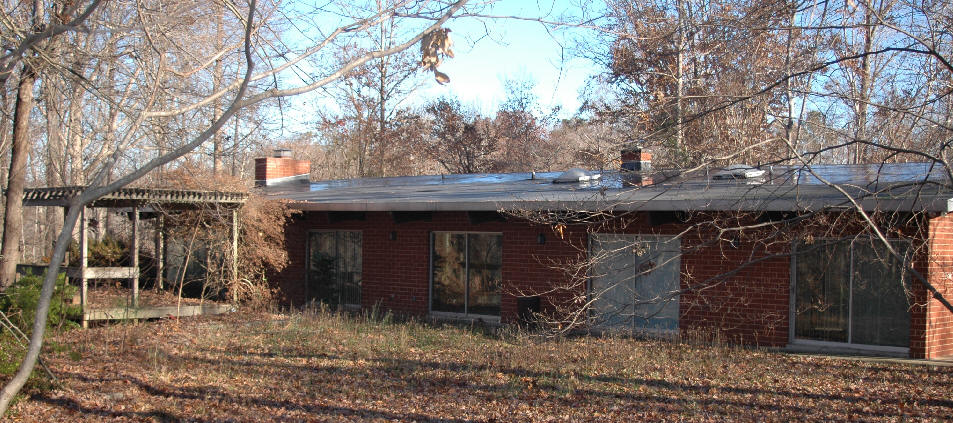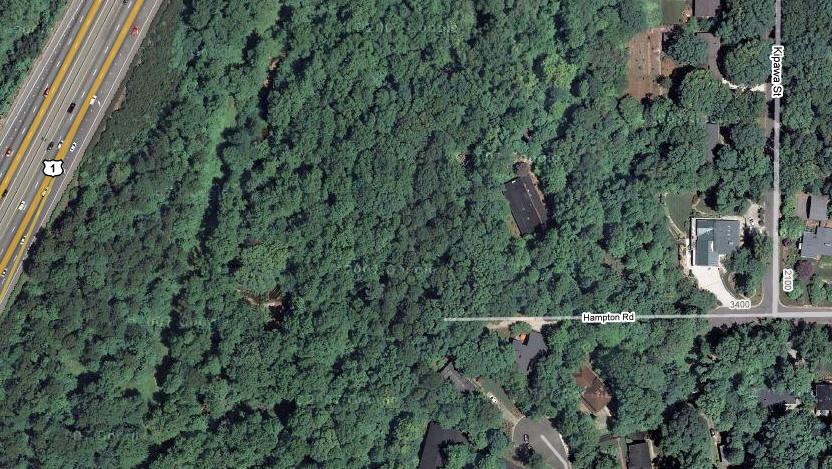 1964 - The John and Alice Essen Residence, 3408 Hampton Road, Raleigh NC. 7.5 acres.5 bedrooms. Designed by Victor O. Cole. When Cole died, Smart completed the plans and supervised construction.
The Essen House had multiple skylights, a kitchen "island" when they were virtually unknown, and cool enamel spatter paint in the bathrooms. Oscar P. Hay was the consulting engineer. Each of the four children had their own bedroom with their own outside door. Terrazzo floors. The house was on the right at the end of Hampton Road, as seen above. Sold in 1978 to Edward P. and Robin Najarian. Sold later in 1978 to Kelley F. Shippey Jr. and Donna Simpson. Sold in 1995 to William S. Yantis and Ellen McKnealy. A 36" oak tree fell through the master bedroom during Hurricane Fran, nearly killing the owners. The middle masonry wall held the tree off of them. Greg Paul Builders did the subsequent renovation. Sold in 2002 to S. Justus Everett and Rebecca (Becky) Everett who created Goosenest Properties LLC and sold the land to it in 2007. The house was vacant and destroyed later that year with the creation of a culdesac at the end of Hampton. A new McMansion was built on the site in 2013. Photos by Becky Everett.
---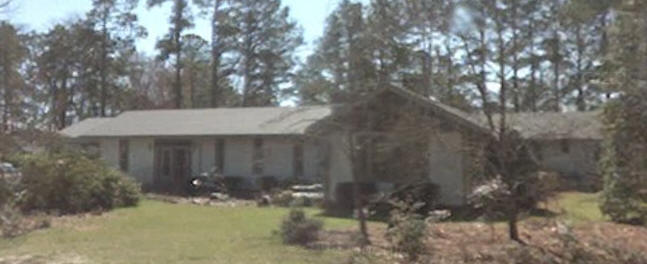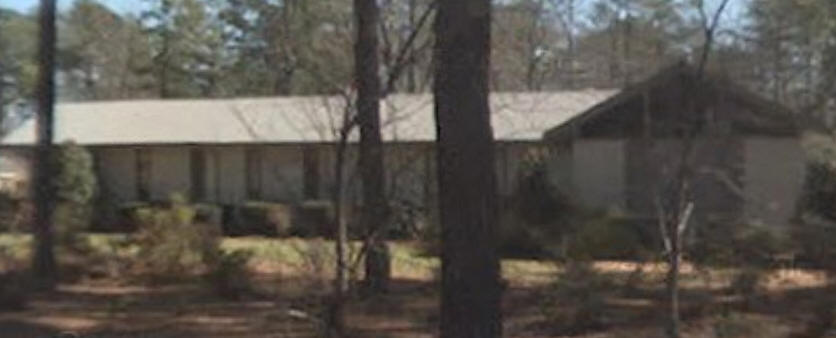 1966 - The Hugh C. and Janet Vincent Jr. Residence, 440 Woodridge Drive, Murfreesboro NC. Vincent and Smart were high school friends in Virginia, playing on the same baseball team together. When the Vincents and their six children wanted a new house in 1965, Smart came down from Raleigh and lived with them for three days. "He wanted to see how we lived," said Janet Vincent, "and he would have us drive around for hours pointing out what we liked and didn't like in other houses." Recalls Hugh Vincent, "George had to have it right. He worked every detail. And we've not replaced the first plank on this house in over 40 years." 3675 heated square feet, featuring leaded glass panels, plus a garage which was later closed in. The Vincents also did an addition on the front. Featured in the 1967 Easter Sunday issue of the News and Observer.
---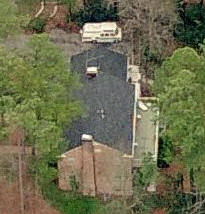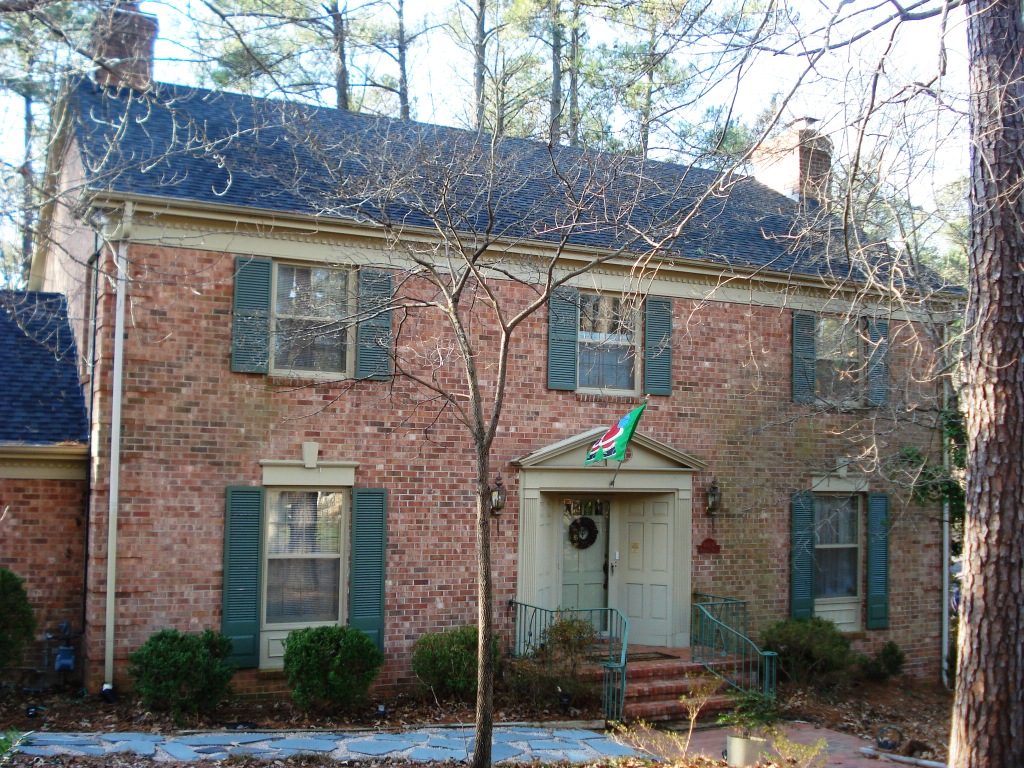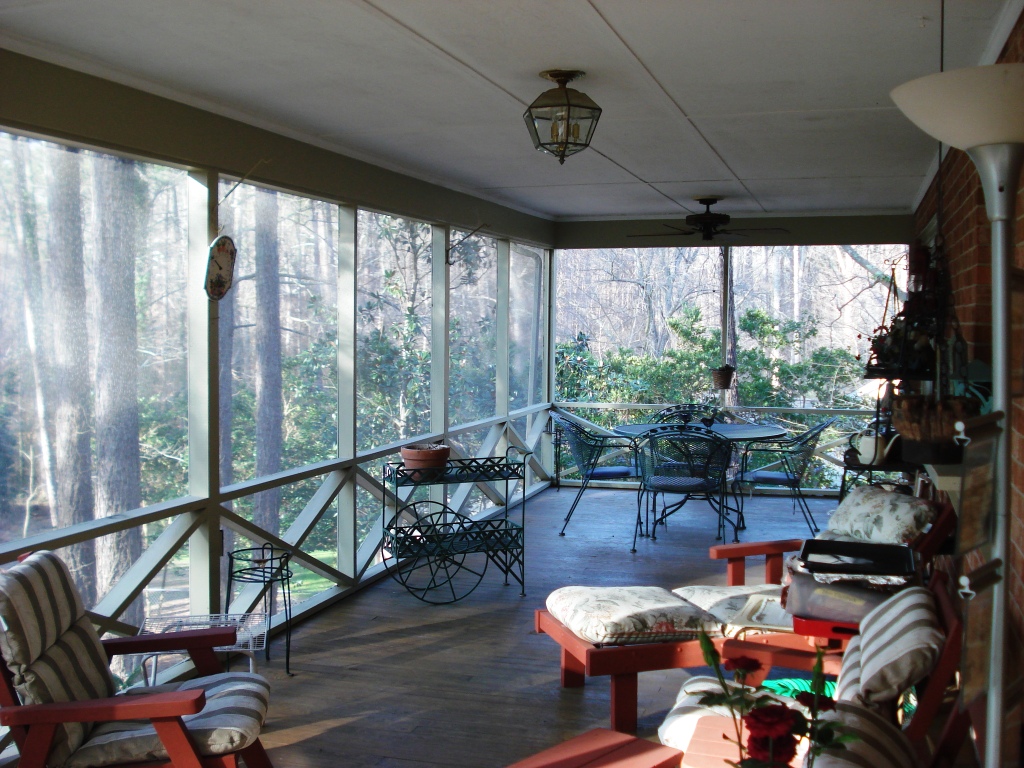 1967 - The Edwin S. and Dorothy (Dot) Preston Jr. Residence, 4929 Hermitage Drive, Raleigh NC. Traditional design featured a 20' deck/patio along the back of the house. The full basement is now a separate apartment. Commissioned 1965. As of 2011 still owned by Dot Preston.
---

Around 1974 - The Robert and Jessie Rae Scott Renovation, Haw River NC.
---

Around 1974 - The Rachel Davis House, Kinston NC.
---

Around 1974 - The Mamo House, Rocky Mount NC.
---

Around 1974 - The Starmer House, Chapel Hill NC.
---

Around 1974 - The Frame House, Chapel Hill NC.
---

Around 1974 - The Monk Remodel, Morehead City NC.
---

Around 1974 - The Bill and Mary Joslin Addition, 2431 West Lake Drive, Raleigh NC.
---

Around 1974 - The Ralph Reeves Renovation, Sanford NC.
---

Around 1974 - The Ernest Evans House, Ahoskie NC.
---

Around 1974 - The John O. Blackburn House, Durham NC.
---

Around 1974 - The John O. Edmunds Jr. House, Durham NC.
---

Around 1974 - The Bill and Carol Hoke House, Raleigh NC.
---

Around 1974 - The Taft House, Oriental NC. Has been sold. Do you know where it is?
---

Year Unknown - The Dr. Jerry Warren Residence, Raleigh NC. Do you know where it is?
---
Sources include: Jeff Essen; Alice Essen; Dot Preston.