---
ROBERT WILLAM (BOB) LEATH (1937-)

After graduating from high school in Sanford NC in 1957, he attended NCSU's School of Design in product design. Shortly before graduation in 1962, he participated in a design seminar at Dean Henry Kamphoefner's residence the night of the Cuban Missile Crisis, recalling the blare of sirens that interrupted their studies as everyone hunkered down for the possibility of an imminent nuclear holocaust, and Mrs. Kamphoefner made sandwiches. Leath turned to residential architecture and worked with the firms of Simpson & Savage in Raleigh and MacMillan and MacMillan in Fayetteville NC. Leath later became the director of residential design for the March Corporation, a development company, and was deeply involved with the construction of houses large and small throughout Fayetteville, as well as the development of Foxfire and Gates Four country clubs. In 1975, he and wife Lynn formed Leath Associates, a firm that specialized in custom residential and interior design.
---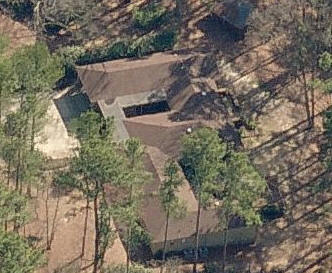 1973 – The Earl and Hannah Grant House, 2857 Skye Drive, Fayetteville NC. Built by Earl Grant. Overlooking Skye Lake. As of 2012 owned by Vivek and Katheryn Tandon. Sold to Jim and Catherine Beyer.
---


1976 - The Harry Oliver House, 6852 Thames Street, Fayetteville NC. Part of Gates Four Country Club. Formerly called Irongate, it was expanded and renamed by the March Corporation in the mid-1970s.
---


1979 – The Robert and Lynn Leath House, 5421 Woodview Drive, Fayetteville NC. Part of Woodglen, developed by Leath Associates in the late 1970s with18 heavily wooded lots of 1 to 2 acres each.
---


1986 – The Hugh and Marian Bryan House, 1125 Offshore Drive, Fayetteville NC. Overlooking Forest Lake.
---


2008 – The Terry and Janet Smith Penthouse, 325 Hay Street, Fayetteville NC. With 5000 square feet on the fourth and fifth floors overlooking downtown Fayetteville, this was one of four penthouse interiors in the building.
---


2009 - The Anthony and Joanne Chavonne House, 166 Bow Street, Fayetteville NC. Built by George Rose.
---
Sources include: son Bob Leath.