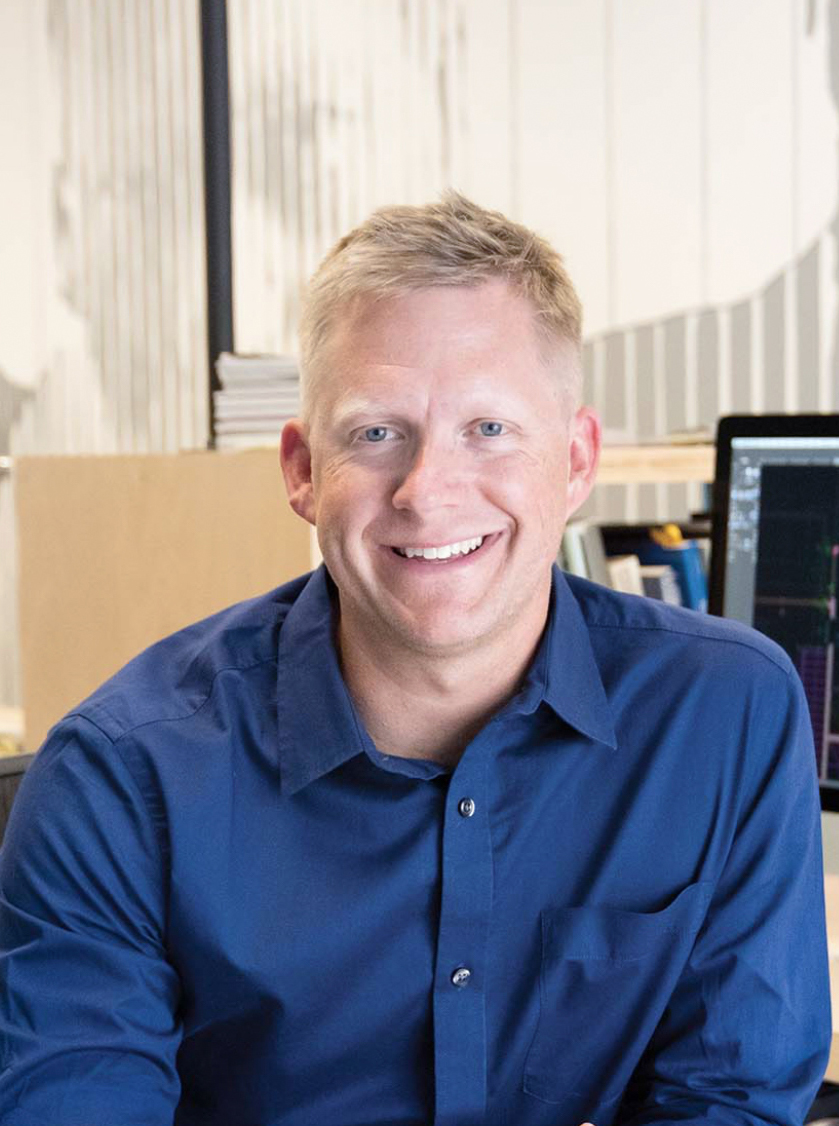 SCOTT MATTHEW HUEBNER, AIA (1974-)
Huebner was born in Levittown PA and attended Neshaminy HS. He received both his BArch (1997) and MArch (1998) from Virginia Tech and worked for several years at PPS, preserving documents from the National Park Service. After graduation, he worked for Finne Architects in Seattle (1998-2002 and 2004-2006), KieranTimberlake in Philadelphia (2002-2004), Rob Carlton of Carlton Edwards in Asheville (2006-2009), and Samsel Architects in Asheville (2009-2011). He founded Brickstack Architects in Asheville in 2011. In 2022, Huebner joined Chad Harding to create Harding Huebner in Asheville.
---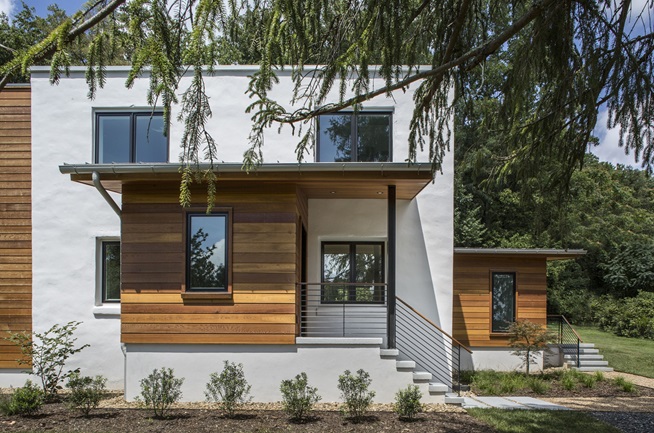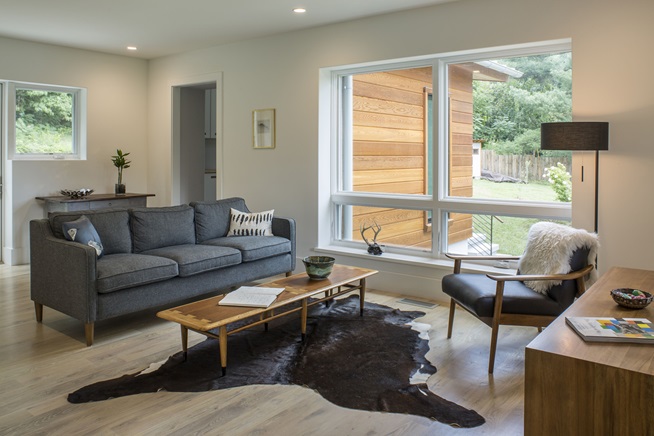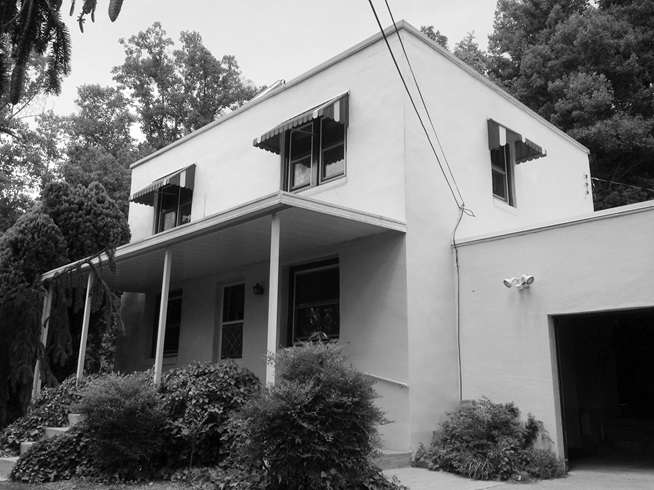 2016 - The Kelly Droege and Sofie Beckham Addition, aka the Upper Grassy Residence, 110 Upper Grassy Branch Road, Asheville NC. Commissioned in 2015. Built onto a 1930s modern (bottom photo).
---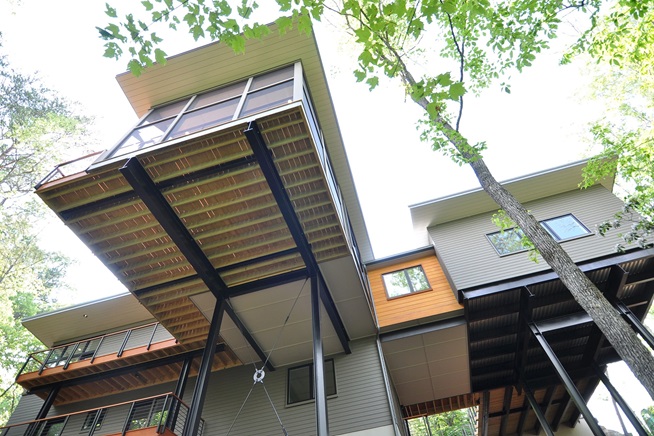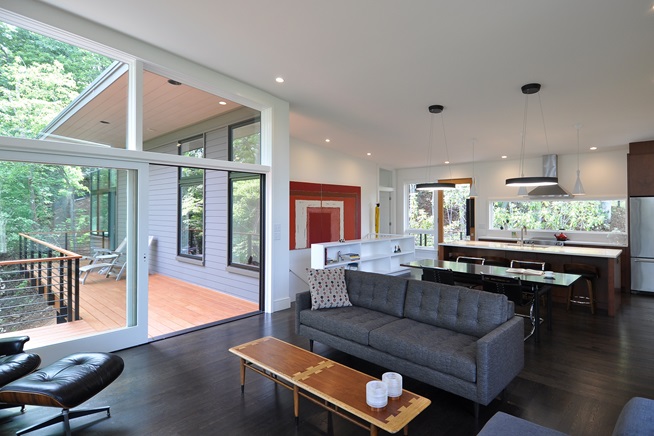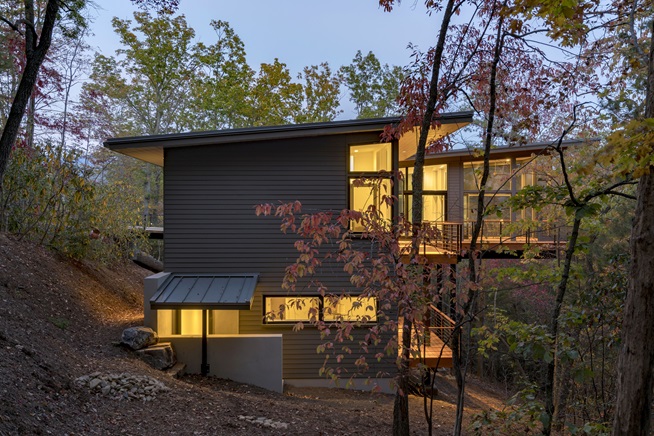 2016 - The James W. and Anne Dale House, aka the West Chapel Residence, 321 Chapel Road, Black Mountain NC. Won 1st place in the juried 2017 George Matsumoto Prize. Won a 2017 AIA Asheville award.
---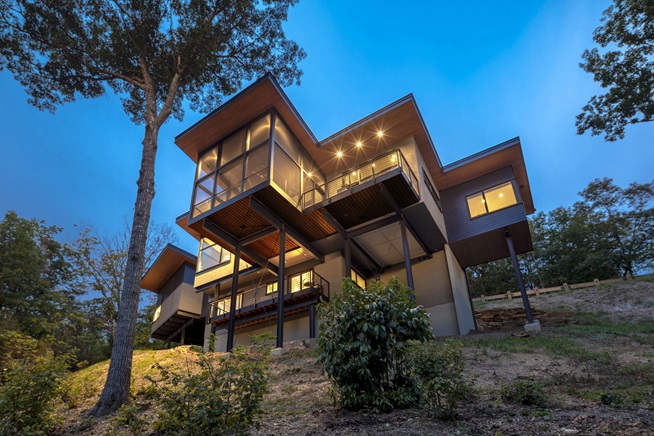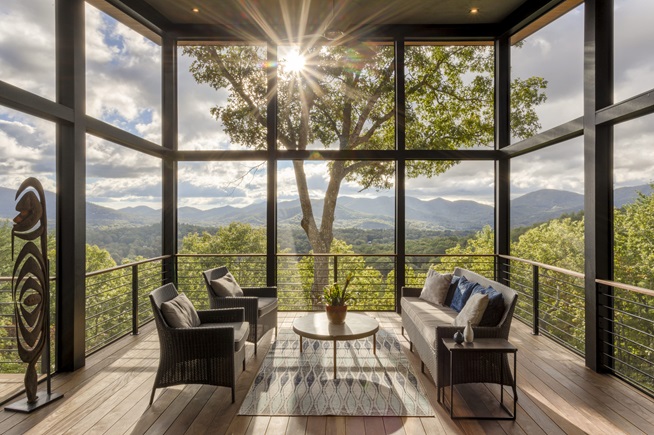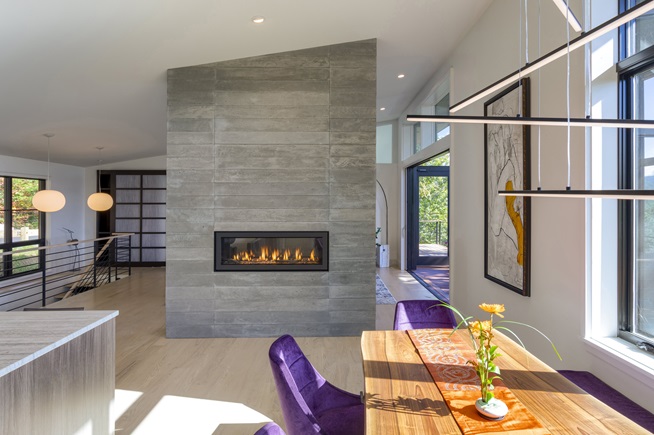 2016 - The Fletcher and Resa Walch House, aka the Black Mountain Residence, 327 Chapel Road, Black Mountain NC.
---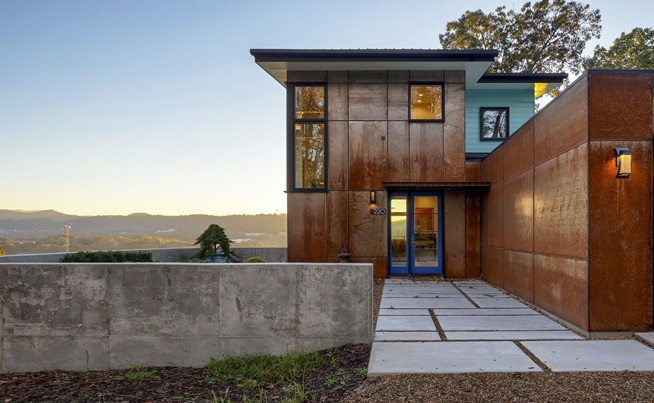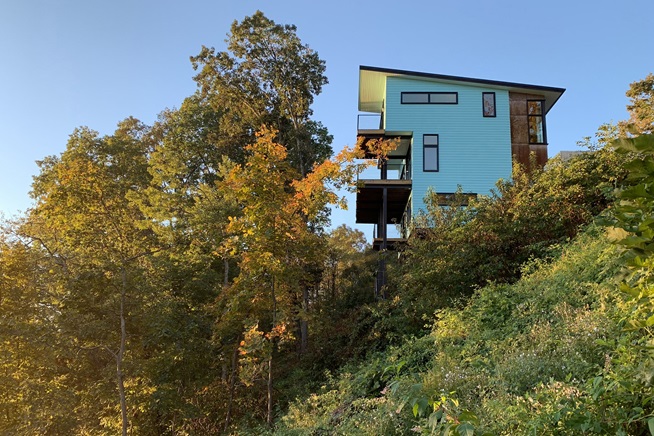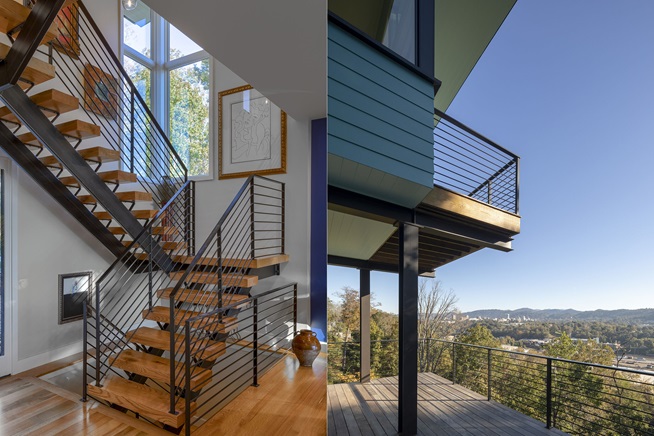 2018 - The Jackie Weiner House, aka the Riverview Residence, 220 Riverview Road, Asheville NC.
---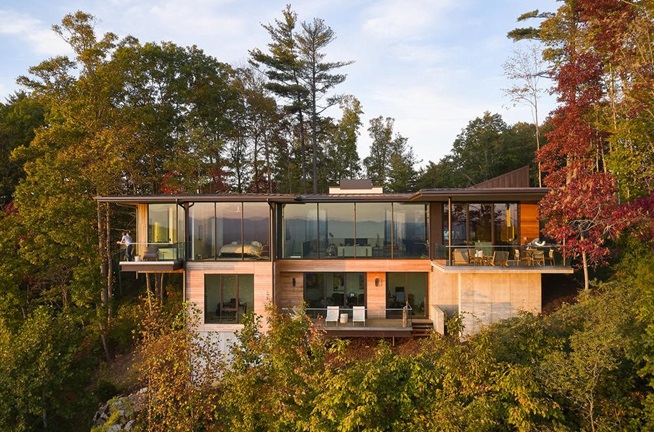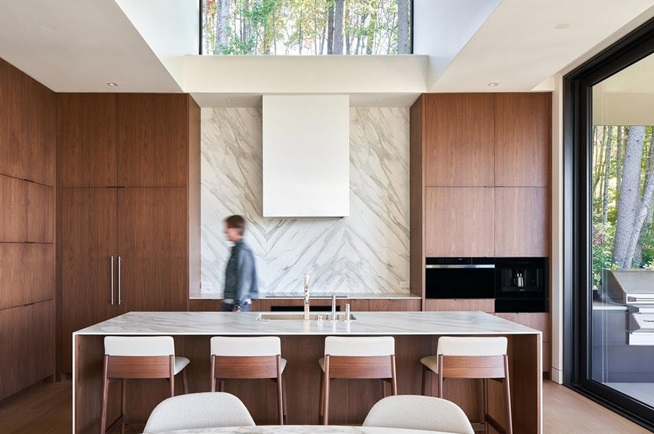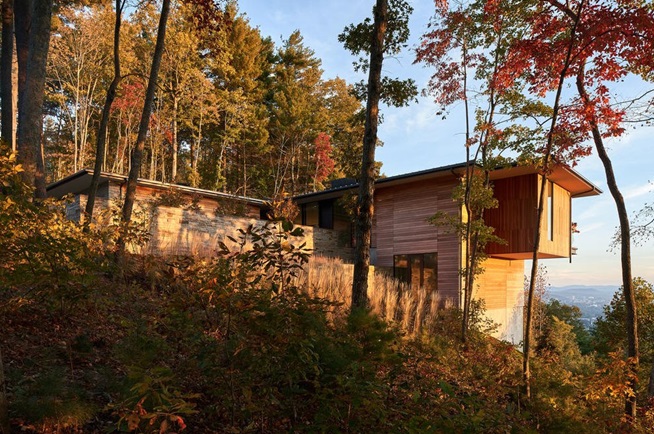 2018 - The David and Ashley Mitchell House, aka the Villa Nova Residence, aka Nova Residence, 353 Retreat Ridge Way, Asheville NC. Built by Milestone Contracting. Won a 2022 AIA Asheville award. Photos by Keith Isaacs.
---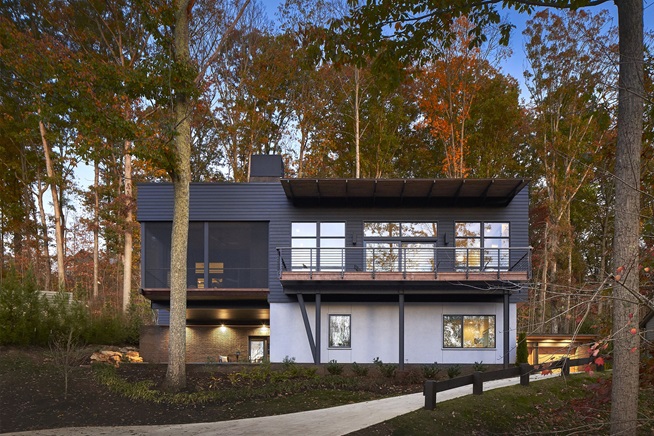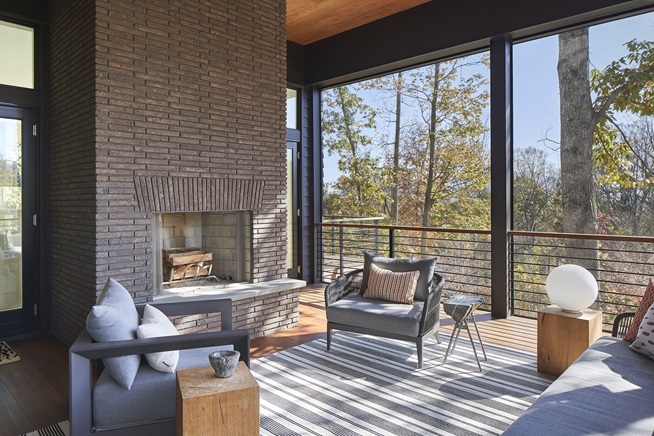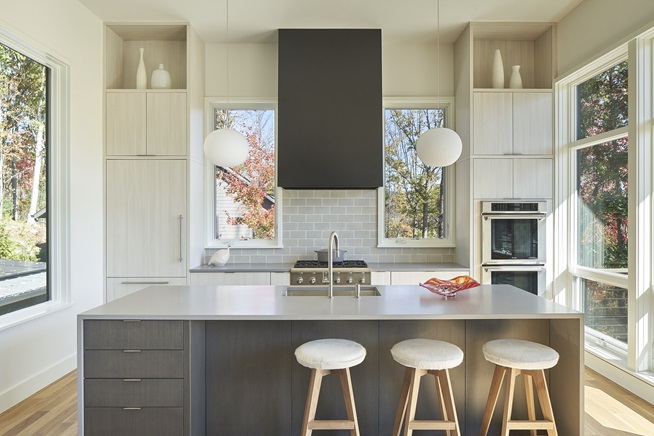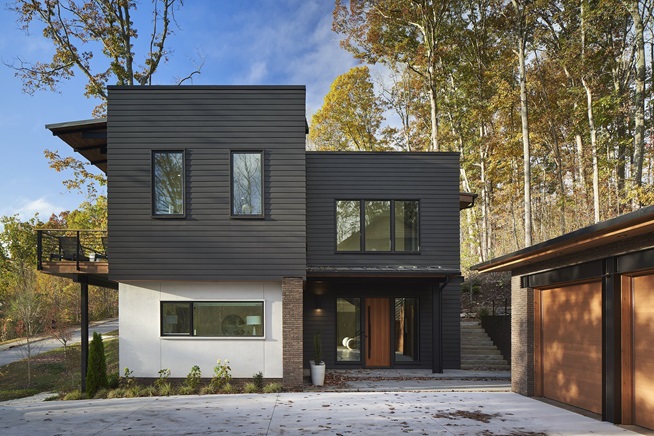 2019 - The Elizabeth Cole and David Frame House, aka the Faulkner Residence, 14 Faulkner Avenue, Asheville NC.
---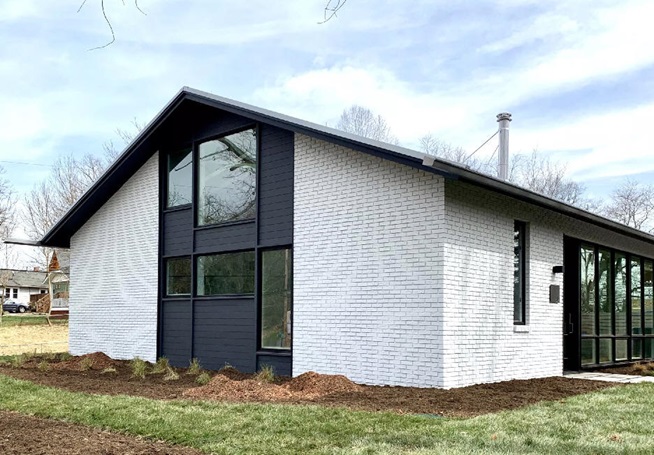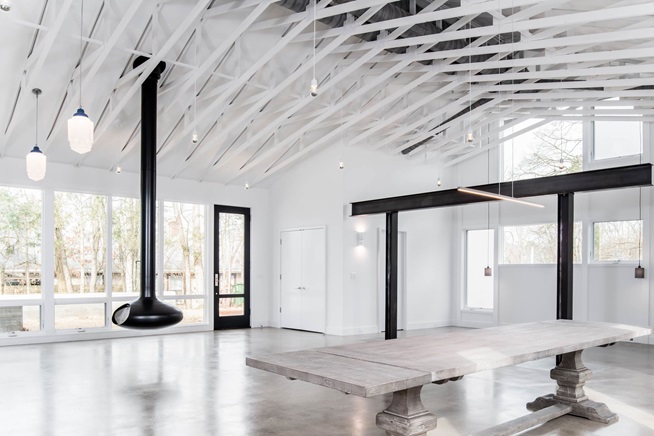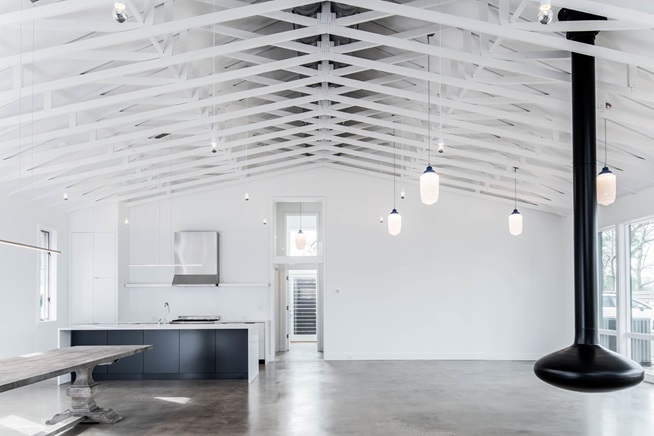 2019 - The Alan Williams and Mark Smith Renovation, aka the Middlemont Residence, 39 Middlemont Avenue, Asheville NC. Originally a Baptist church built in the 1970s. Built by F. R. Koons Custom Homes. Sold in 2020 to Chapel Hill-based ISGI LLC.
---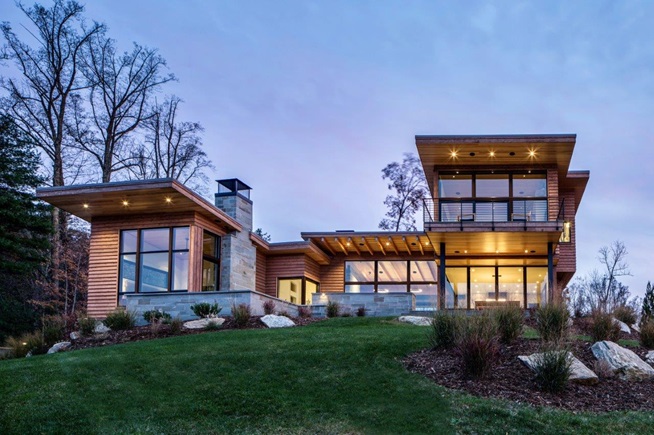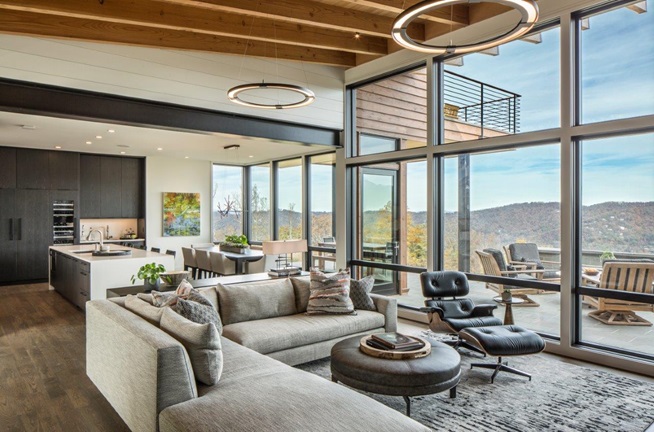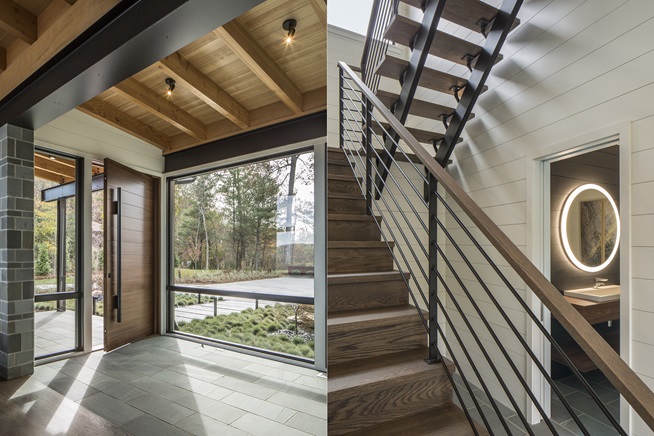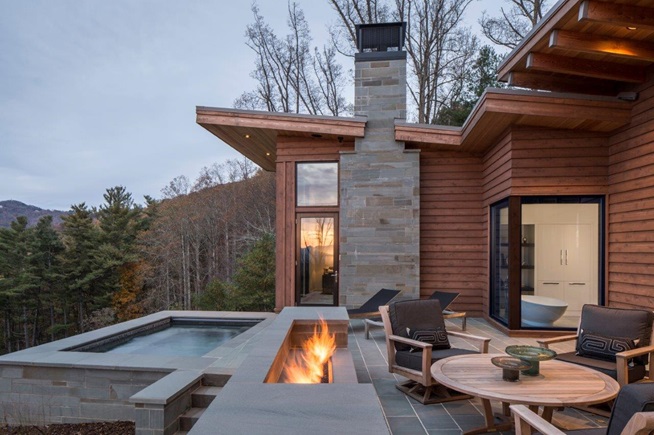 2019 - The Martin Devine and Katina Comeaux House, aka Bartram's Residence, 25 Bartram's Walk Drive, Asheville NC.
---
Sources include: Buncombe County Tax Department and Register of Deeds.