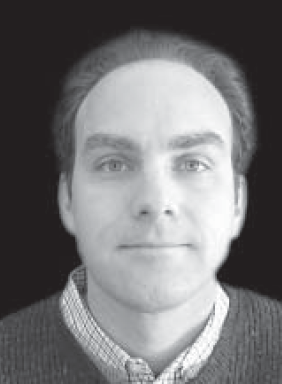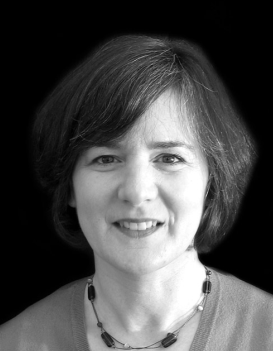 FRANCISCO (CISCO) GOMES, AIA
DABNEY STAUB, AIA
Gomes graduated from UVA in 1990 with a BA in architecture and from Harvard in 1995 with a Masters of Architecture. He worked for Clark and Menefee then later for Kenneth Hobgood. He joined with Dabney Staub to form their own practice, Gomes Staub, in 1999. He taught at the NCSU College of Design 1998-2003.
Staub graduated in 1988 with a Bachelor of Environmental Design from NCSU and in 1992 from UVA with a Master of Architecture. She worked for Clark Menefee and Kieran Timberlake & Harris before coming to Raleigh to work for Hobgood+Cannon. She taught at the NCSU College of Design from 2000-2002. They moved from Raleigh to Austin TX in 2008.
---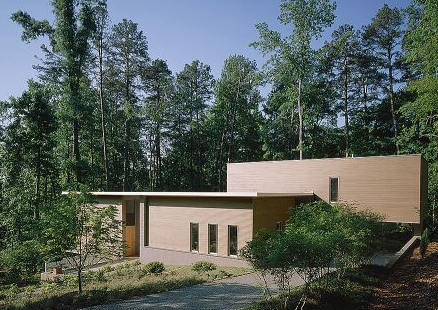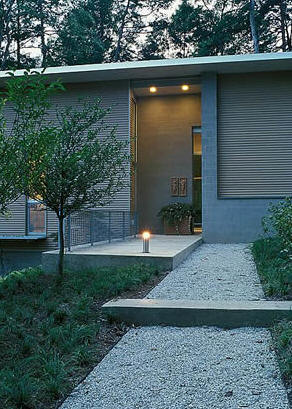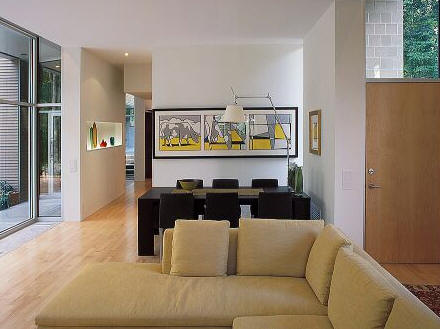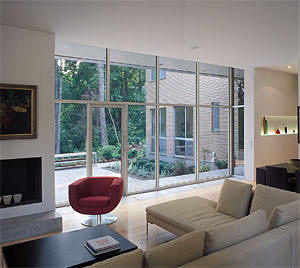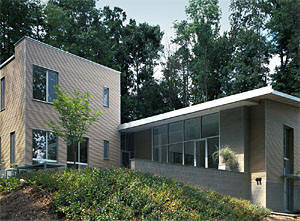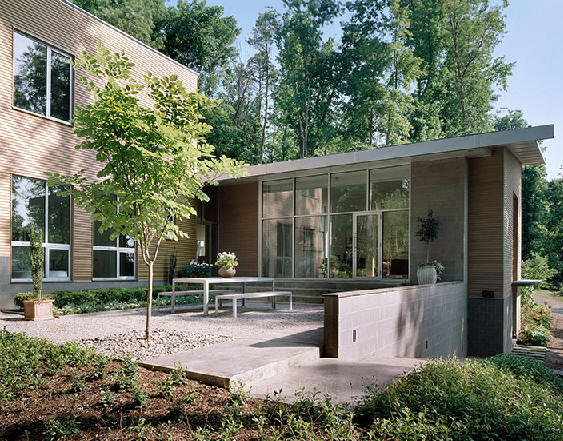 2003 - The Francesca Dotti and Frank Webb House, 119 Eastwood Lake Road, Chapel Hill NC. 2580 square feet. 3 bedrooms, 2.5 baths. Won an AIANC Award in 2004. Won an AIA Triangle award in 2008. Built by Leon Meyers who did a small addition in 2010. Sold in 2017 to Sarah C. Doran and Amanda Patten. Sold in 2022 to Lauren Waugh and Brett Tracy.
---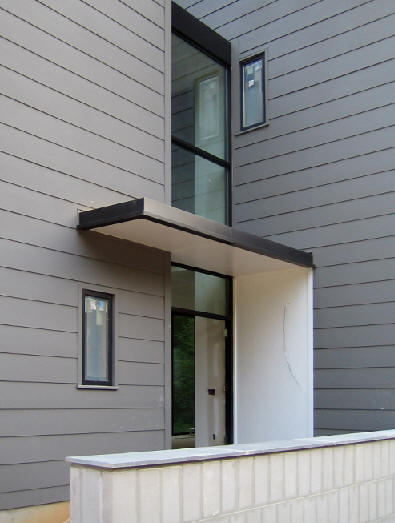 2009 - The Qi Chen Residence, 9 Hopewell Drive, Durham NC. Sold in 2019 to Athena T, Samaras, and Alex D. Bibbey.
---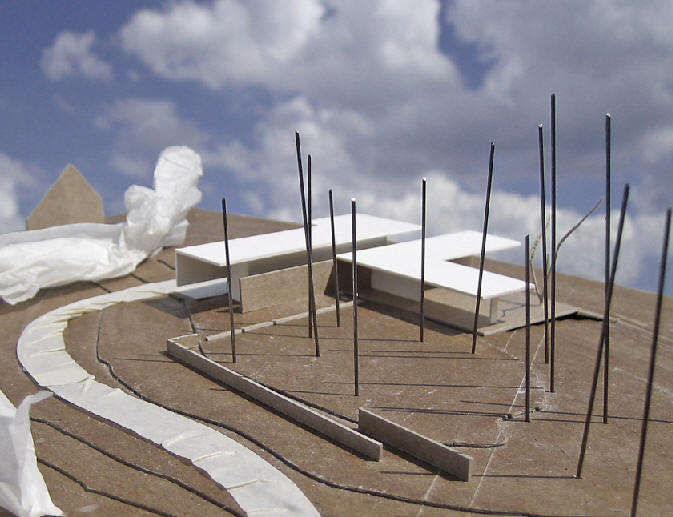 Year unknown - House in Durham NC. Unbuilt.
---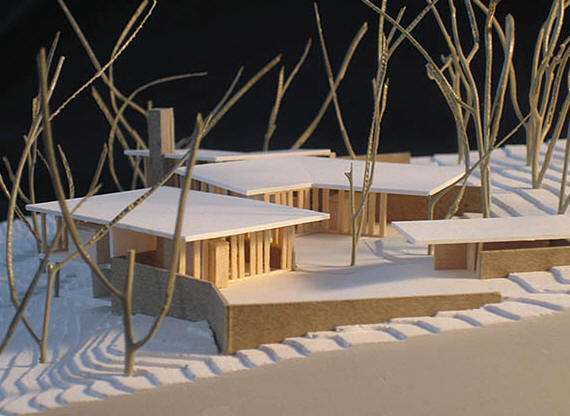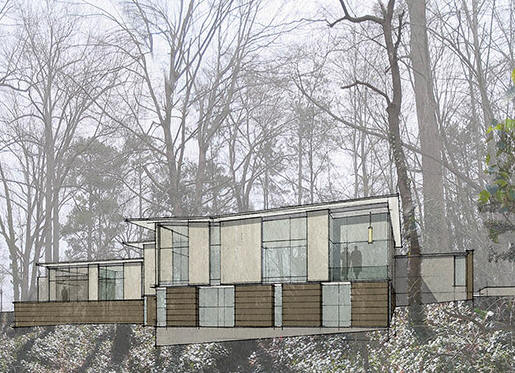 Year unknown - The Tenney Circle House, Chapel Hill NC. Unbuilt.
---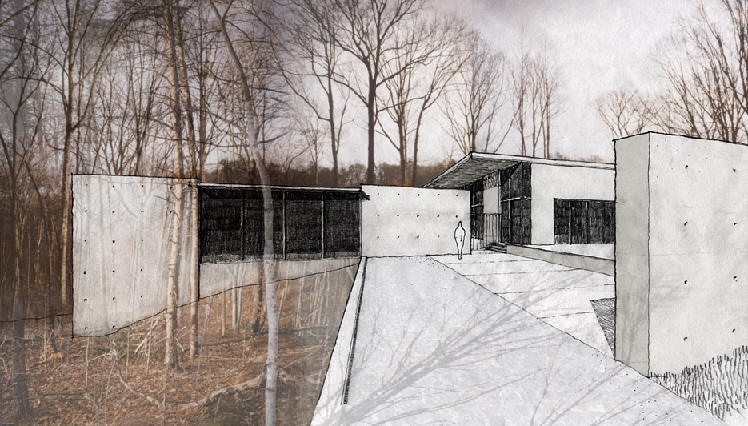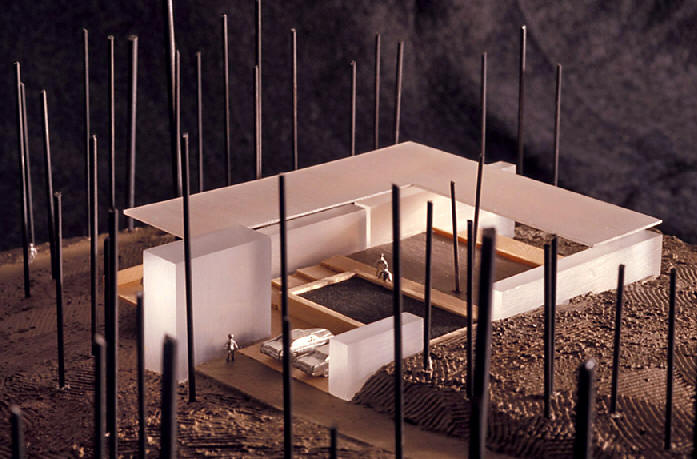 Year unknown - The Iorio House, 5255 Bunch Road, Summerfield NC. Unbuilt.
---
Sources include: Cisco Gomes.