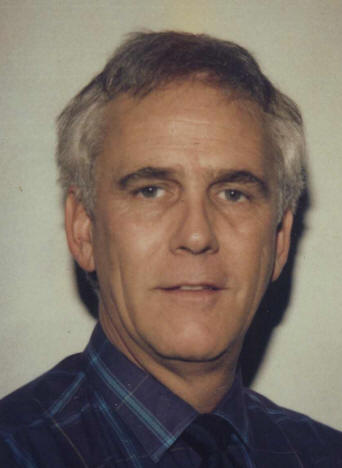 JAMES CUNNINGHAM (JIM) BUIE (1939-)
Buie grew up in Winston-Salem and graduated from Reynolds HS in 1957. He attended Wake Forest for one semester, served in the Army, then graduated from the NCSU School of Design in 1964. He interned for Guy Crampton/Polly Dietrick, Charlie Kahn, John Portman in Atlanta working on the Hyatt Regency hotel, Dodge and Beckwith, Synergetics, Olsen and Associates. In 1970, he opened an office with Fred Tolson then was on his own from 1975 through today.
Through his prolific career Buie designed thousands of apartments and millions of square feet of banks, shopping centers, restaurants, warehouses, and factories.
---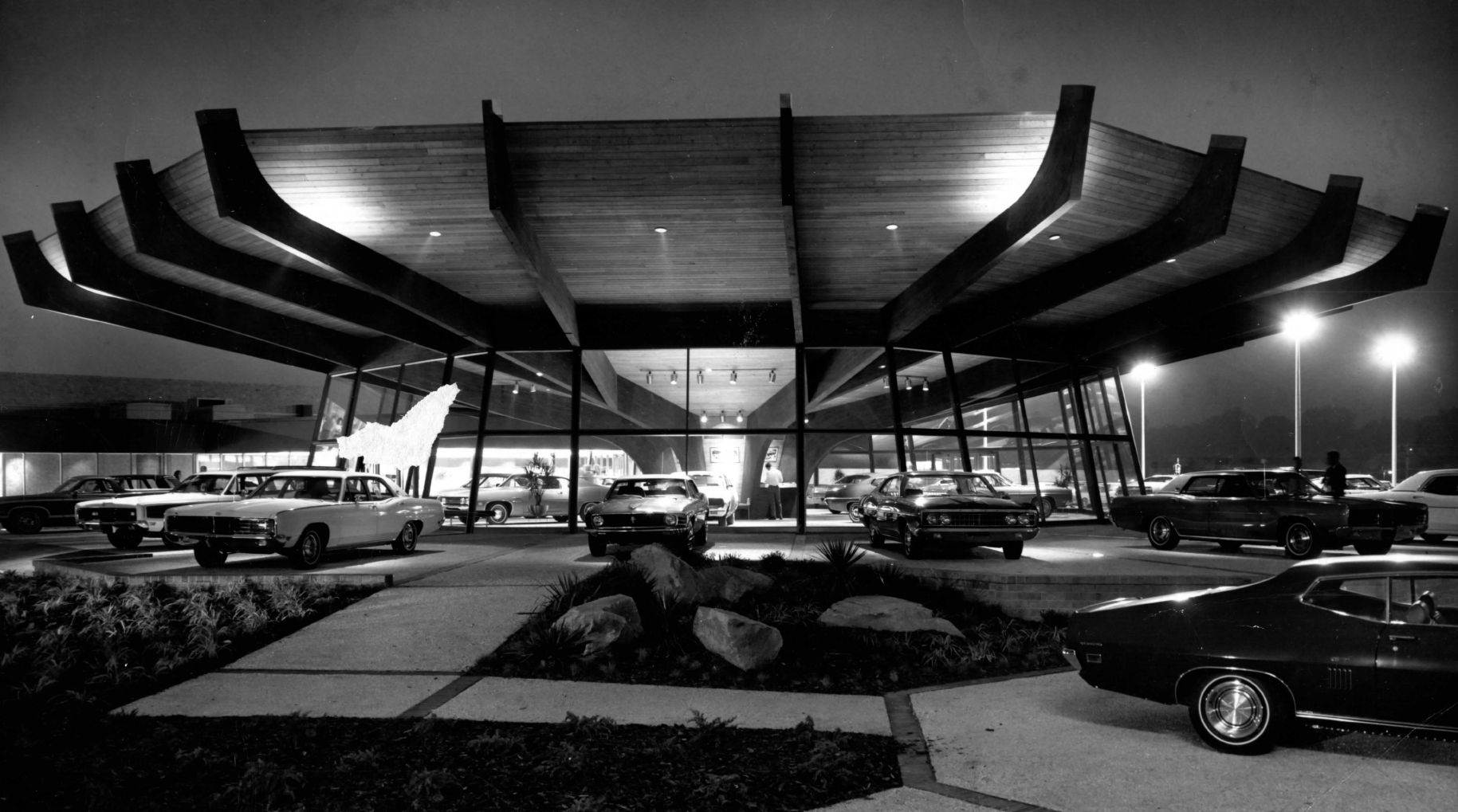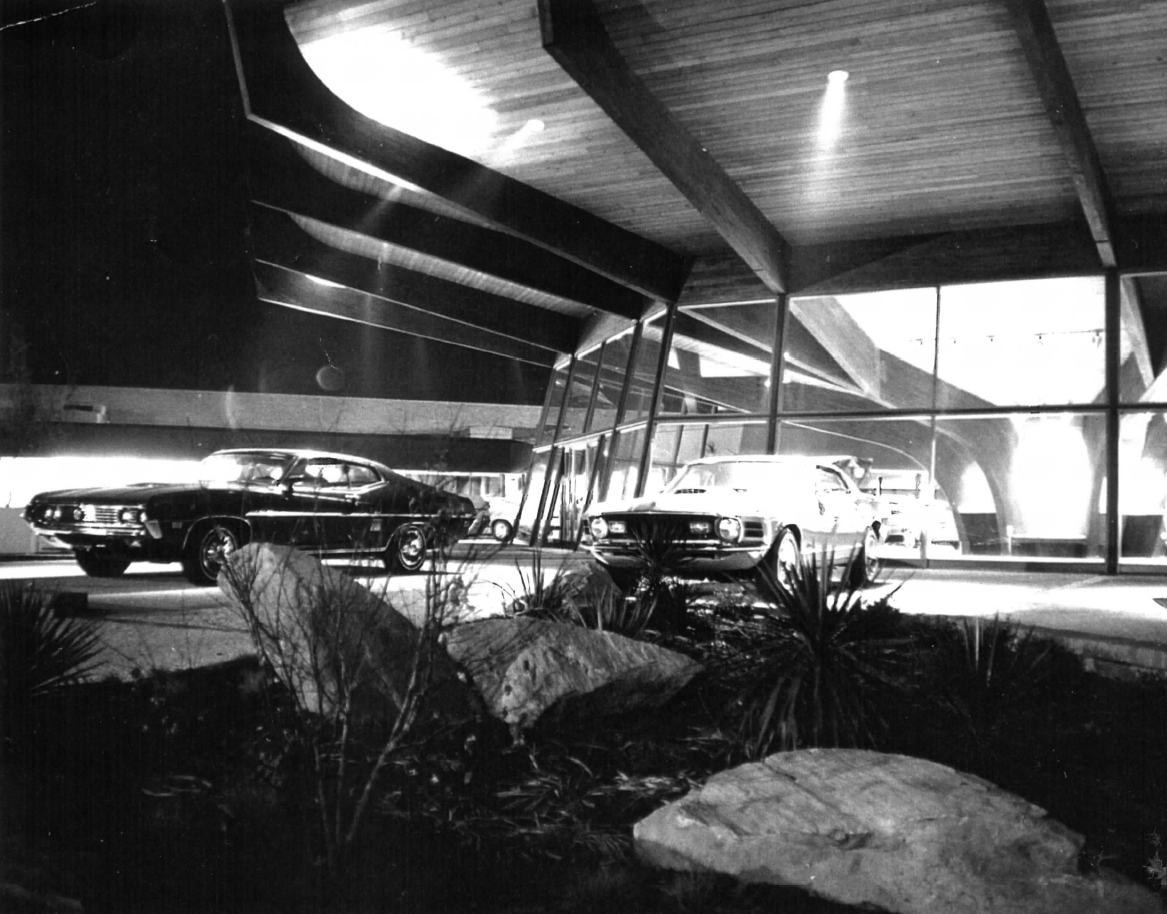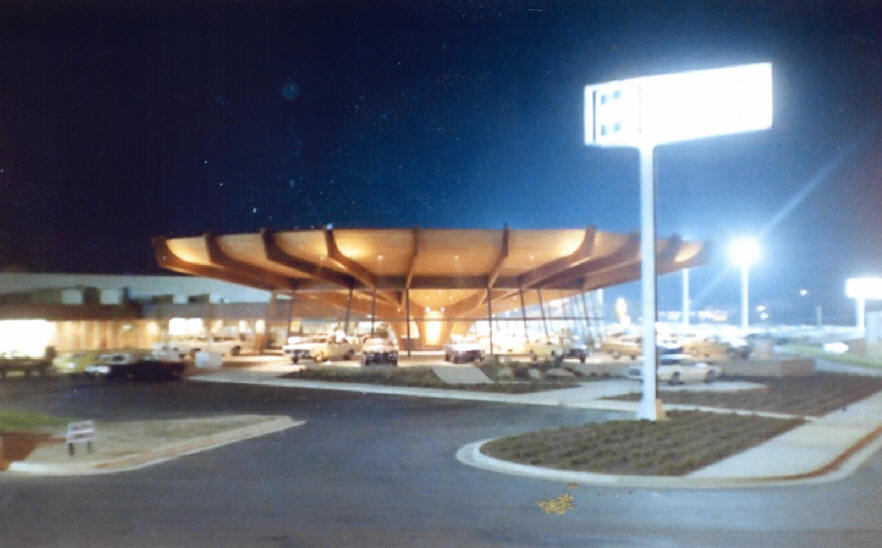 2016 Video of Buie describing the design
1968 - The Sanders Ford Showroom, aka Wiygul Sanders Ford, Capital Boulevard, Raleigh NC. Buie worked for Bill Sigmon at Olsen Associates and was not even registered yet as an architect when he designed one of the most iconic buildings in town. The building was featured in the Ford Motor Company main brochure. When the dealership moved out of downtown in 1983, the property was a showroom for other dealers then went vacant. The state eventually bought the land and tore down the showroom.
Buie recalls, "As I was an apprentice architect at the time, working for Bill Sigmon, I must give a lot of credit to him for being kind enough to trust me with the design of a radically different approach to an automobile dealership, and of course to Bill Sanders, the client, for his acceptance of the design."
---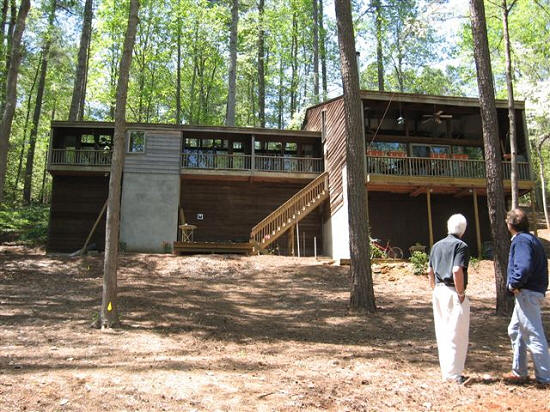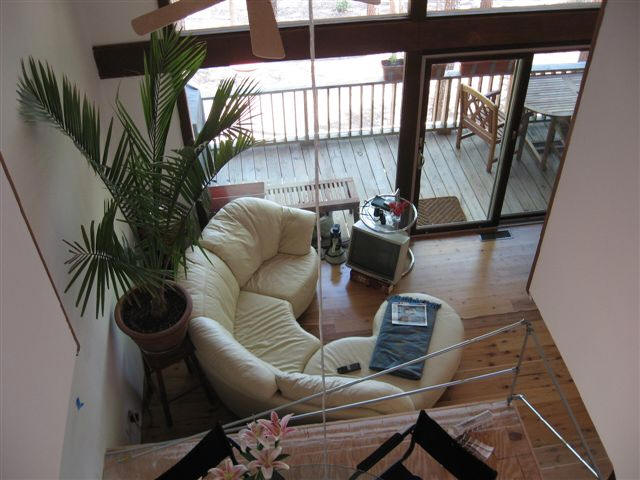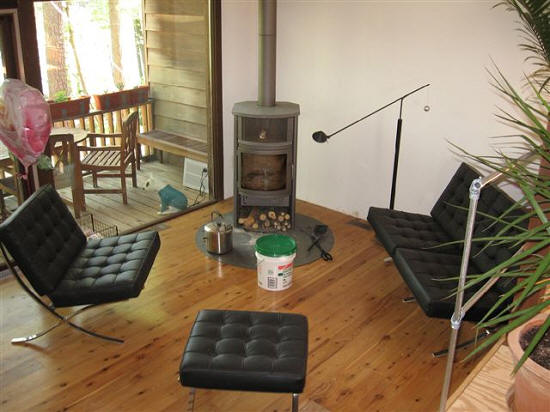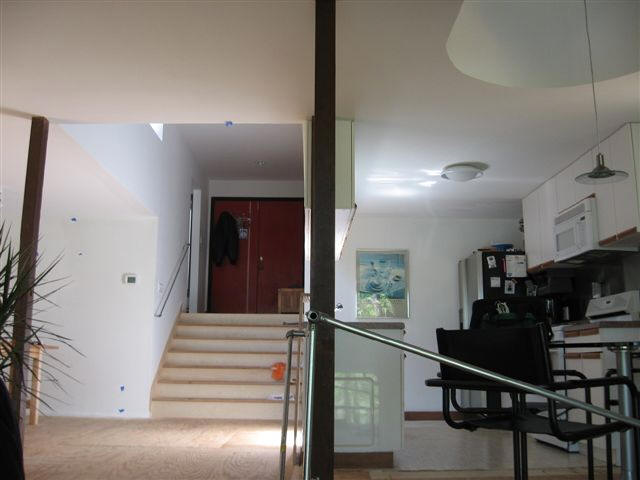 1970 - The James F. (Frank) and Karen C. Kauffman House, 6932 Valley Lake Drive, Raleigh NC. This was Buie's first independent commission. Every room in the house faces the lake. The house begins about 15 feet below the street level. Sold in 2000 to Thorsten and Klaus Beyer. Deeded in 2013 to Klaus Beyer. Deeded in 2015 to Mary E. L. Beyer.
---
Sources include: Jim Buie.