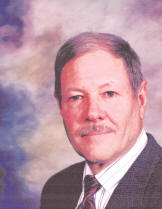 LAWRENCE (LARRY) JAMES TRABER (1935-2017)
Born in Gainesville GA, he moved to Asheville NC in 1944 and graduated from Lee H. Edwards HS. He attended two years at Duke pre-med, served in the Army 1955-57, then five years at the NCSU School of Design, graduating in Architecture in 1962.
While at NCSU, he interned for John Latimer one summer in Durham and another summer with Ned Whitmire in Asheville. He moved to California in 1962 and worked for Luckman Associates then a larger firm called DMJM in Los Angeles. He returned to Asheville in 1963 to work for Charlie Sappenfield then went on his own in 1965.