Enjoy browsing, but unless otherwise noted, these houses are private property
and closed to the public -- so don't go tromping around uninvited!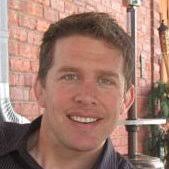 BENJAMIN (BEN) ALAN SCHWAB (1977-)
Schwab was born in Belle Plaine IA and graduated in 1999 from Iowa State. He graduated from the University of Colorado at Denver in architecture with a MA in 2005. He interned at the Obryan Partnership in Frisco CO, then went to work for them full time. He moved to NC and worked for CJMW Architects in Winston-Salem from 2010-2013. In 2013 he created the Winston-Salem firm of STITCH with Pete Fala. Adam Sebastian came on in 2014.

2017 Interview
---
2016 - The Matt and Jennifer Noga House, 811 Holland Street SW, Winston-Salem NC.
---
2016 - The Ben Schwab House, aka Sidecar House, 736 Granville Drive, Winston-Salem NC.
Bottom photo by Daniel Perrin.
---
Sources include: Adam Sebastian, Ben Schwab, STITCH.