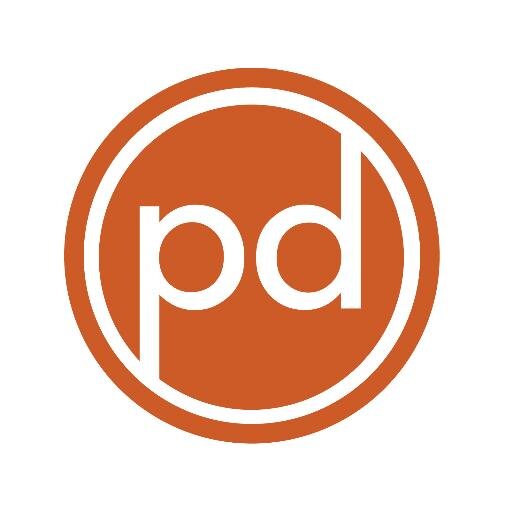 Preservation Durham + North Carolina Modernist Houses Promote Adaptive Re-Use of the Durham Police Department (DPD), formerly the Home Security Life (HSL) Building, 505 West Chapel Hill Street, Durham NC


Latest News:
The Durham City-County Appearance Commission has recommended preservation of the building in their 9/20 letter to the City and County.

Show up for the City Council work session at 1pm on November 9 when City-hired consultants will present their recommendations to the Council.

Architect Phil Freelon of Perkins+Will recently hosted

a national design competition

for ideas to redevelop the site and building. The above plan won, created by Jessica Braverman, Sarah Dickerson, and Jayne Kim. Coverage in the

News and Observer/HeraldSun

. and

Architects+Artisans

.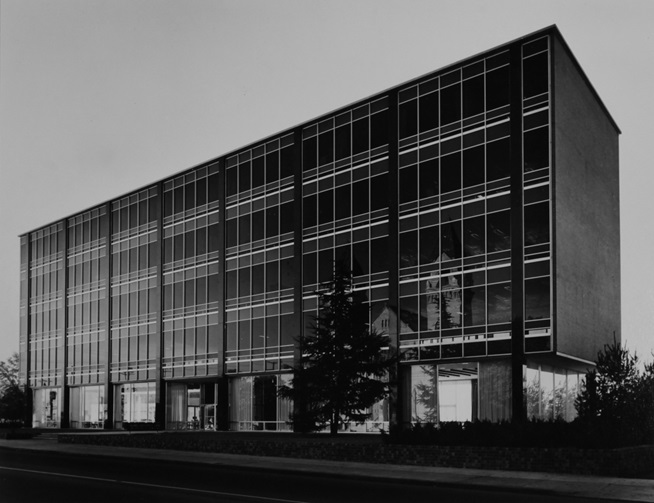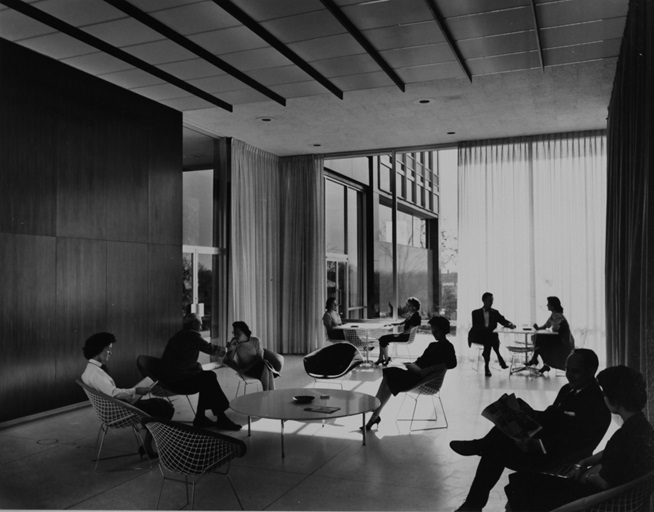 This Modernist office building was d
esigned by architect
G. Milton Small Jr.
, a student of the internationally known architect
Mies Van der Rohe
of Chicago, for the Home Security Life Insurance Company.
Building History from Open Durham
* Architect G. Milton Small, Jr.
3515 Glenwood, another building by Small recently destroyed
Since the mid-1990's, the City of Durham bought the building to use as their Police Headquarters. Starting in 2015, the City decided to build a new, larger Police Department in East Durham.
Preservation Durham
and
North Carolina Modernist Houses
advocate re-use of the HSL building, which is in good condition, as the centerpiece of the block's redevelopment.
Renovating the building is considerably less expensive than demolition and new contruction. However, two of the four City options involve destroying the building, as below. More details.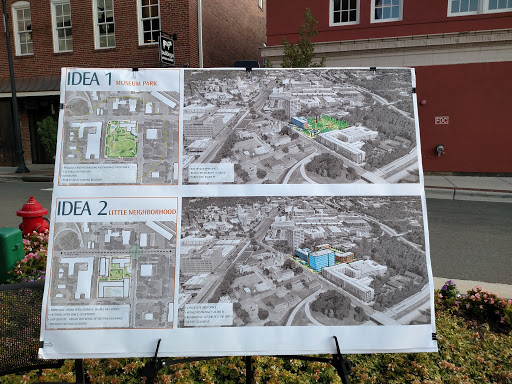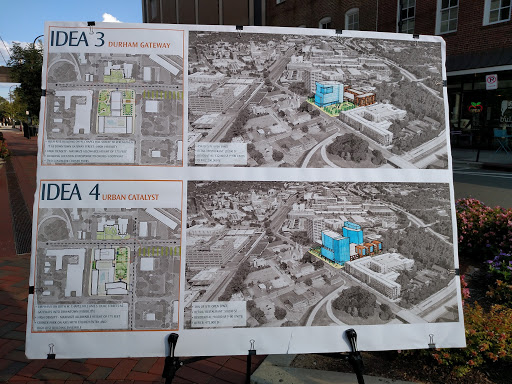 Key Contacts:
Site and disposition/re-use process, Stacey Poston, Special Projects Manager with the City of Durham General Services Department, by email or call 919-560-4197, ext. 21254
Outreach events, Matthew Filter, Senior Planner with the Durham City-County Planning Department, by email or call 919-560-4137, ext. 28271
Ben Filippo
, Executive Director, Preservation Durham, 919-682-3036
George Smart
, Executive Director, North Carolina Modernist Houses, 919-740-8407



What you can do at this point:

Visit Durham's website, where you can get more details of the plans above.

Sign up for building updates from the City.

Sign up for the NCMH newsletter.

Buy a button and support the preservation effort!