---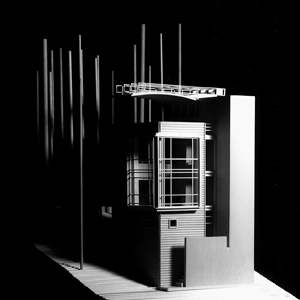 2000 - The John Kilgore Residence, Hyco Lake NC. Unbuilt.
---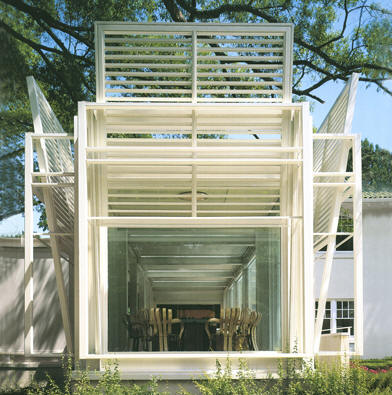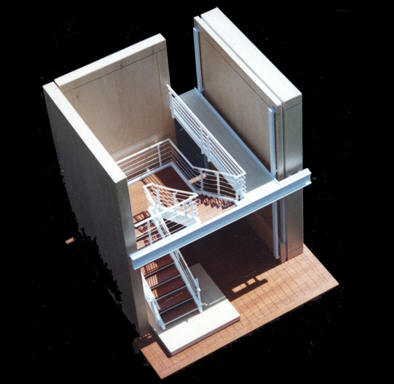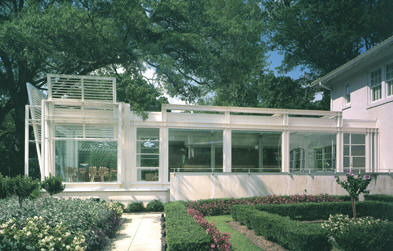 2001 - The Thomas (Tom) Hobgood Addition and Renovation, 100 Hermitage Road, Charlotte NC. The original house was built in 1914. This project, done for Hobgood's brother, featured new stairs and a new kitchen, breakfast room and linear garden room. To provide privacy and sun control, 10' x 10' mechanical blinds move vertically on metal tracks allowing changes in light and enclosure. The garage was converted to a one-car garage and guest/game room. Sold in 2004 to Walter B. Beaver. Sold in 2004 to Brian Lancaster. Sold in 2008 to William M. Stevens.
---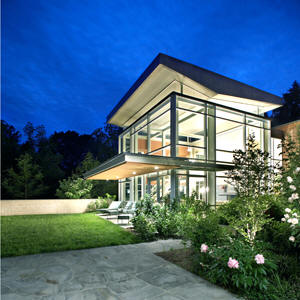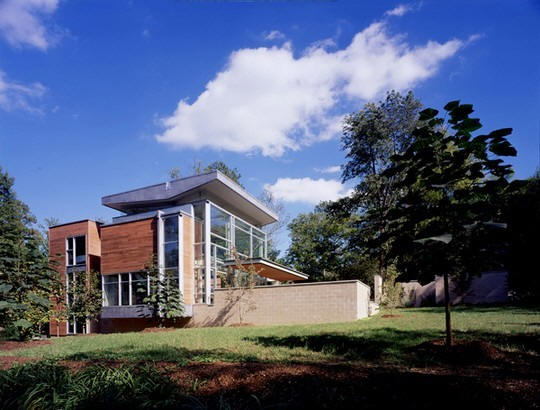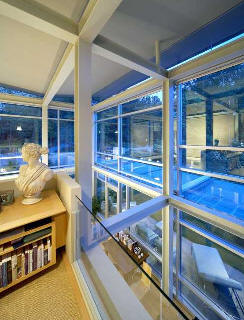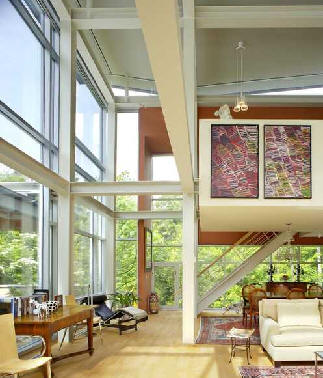 2002 - The Frances Gravely and Haig Khachatoorian House, aka the GK House, 304 North Boundary Street in Chapel Hill. Built by Chuck Lewis Construction. 3850 square feet, located on the site of their previous house which burned down in 1996. Cabinetry by Hobgood's brother Tom Hobgood. Featured in many magazines including Architectural Digest. Sold in 2015 to Madhu Beriwal. As of 2017, Hobgood is working on a bedroom addition and a garage addition.
---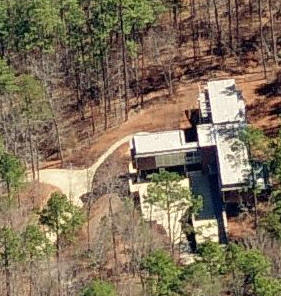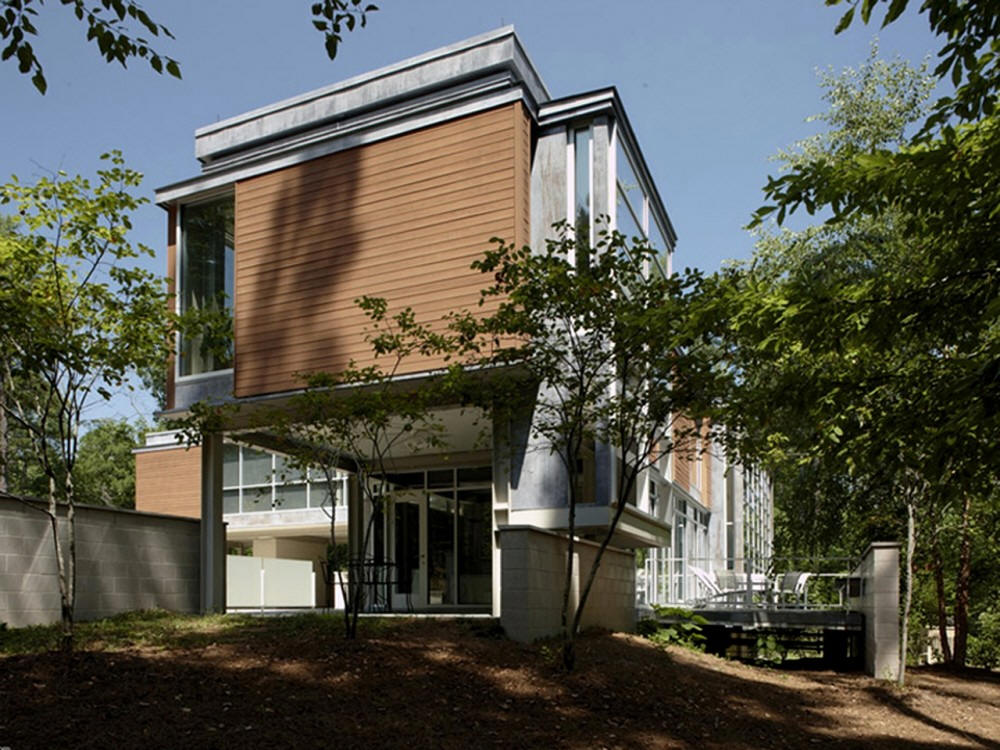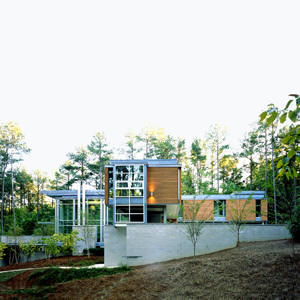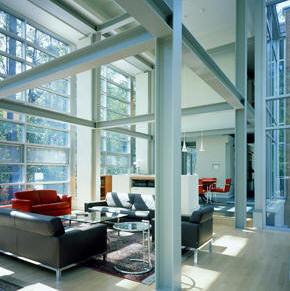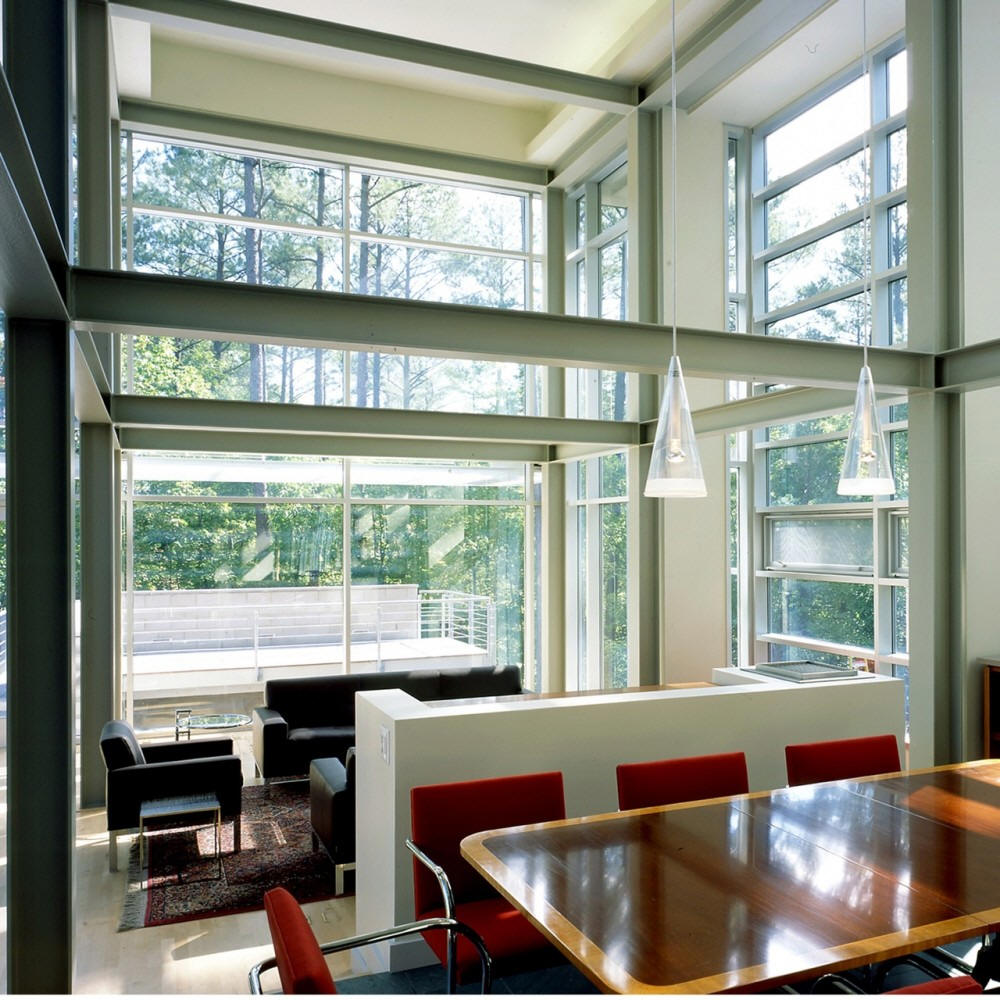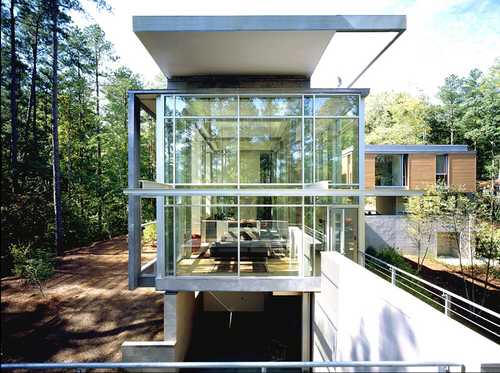 2002 - The Paletz-Moi Residence, 5415 Piney Bluff Court, Durham. Built for current owners. From a documentary about the making of Richard Meier's Getty Museum in Los Angeles, Paletz and Moi gleaned a phrase that captured their vision for a house: "Interconnected Spaces Bathed in Light." General contractor: Spec Con of Wendell. Structural engineer, Stroud Pence of Raleigh. Second and fifth photos by James West. Featured on the 2014 NCModernist ModaPalooza Tour.
---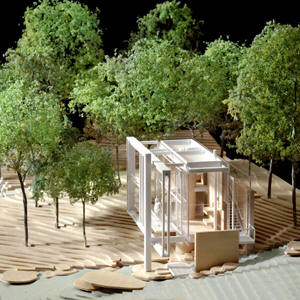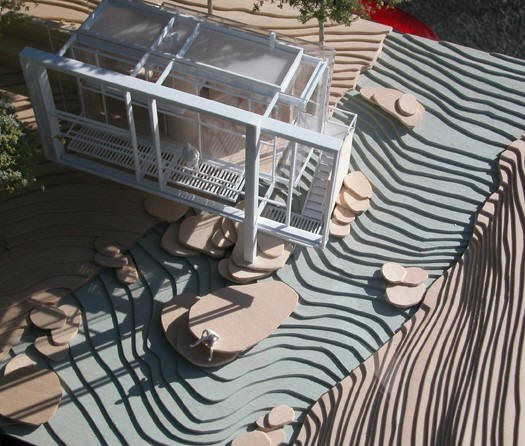 2004 - The Phillips House, North Wilkesboro NC. Unbuilt. 800 sf. Won a 2005 AIANC Award in the Unbuilt category.
---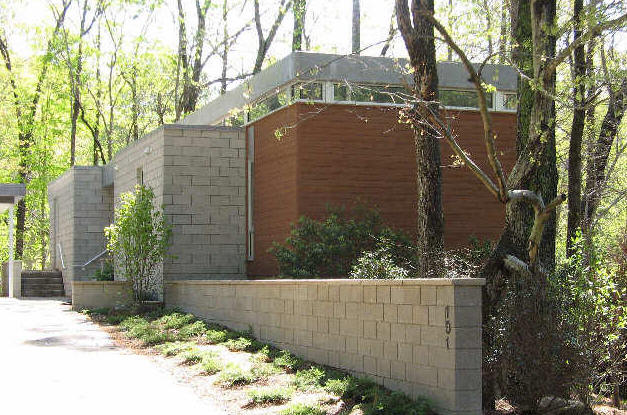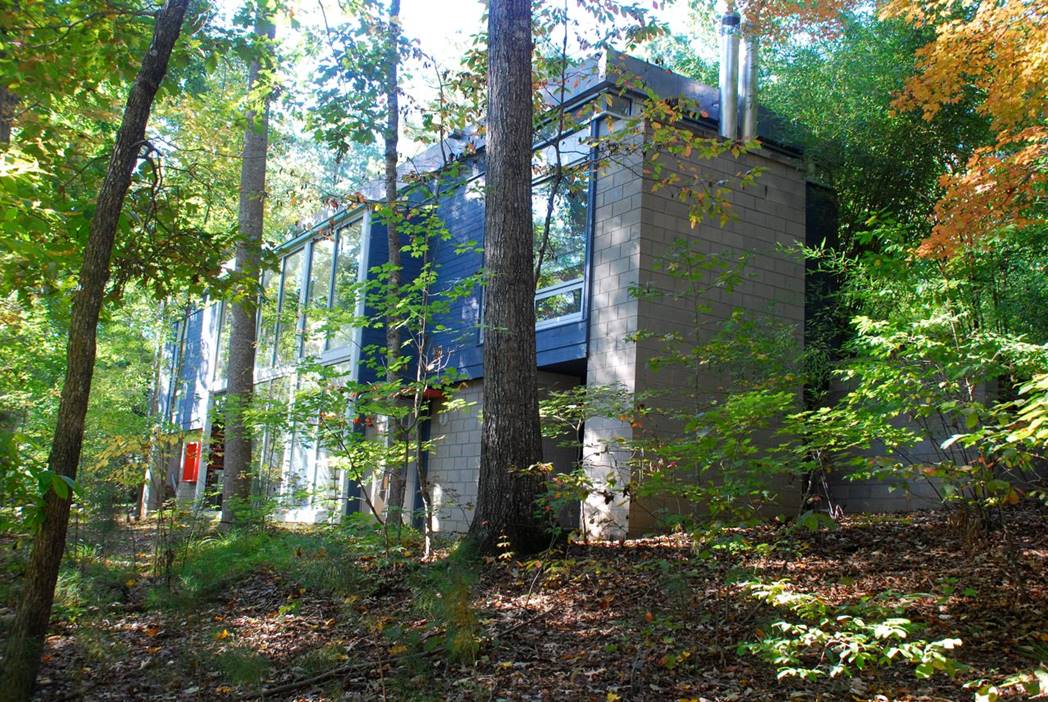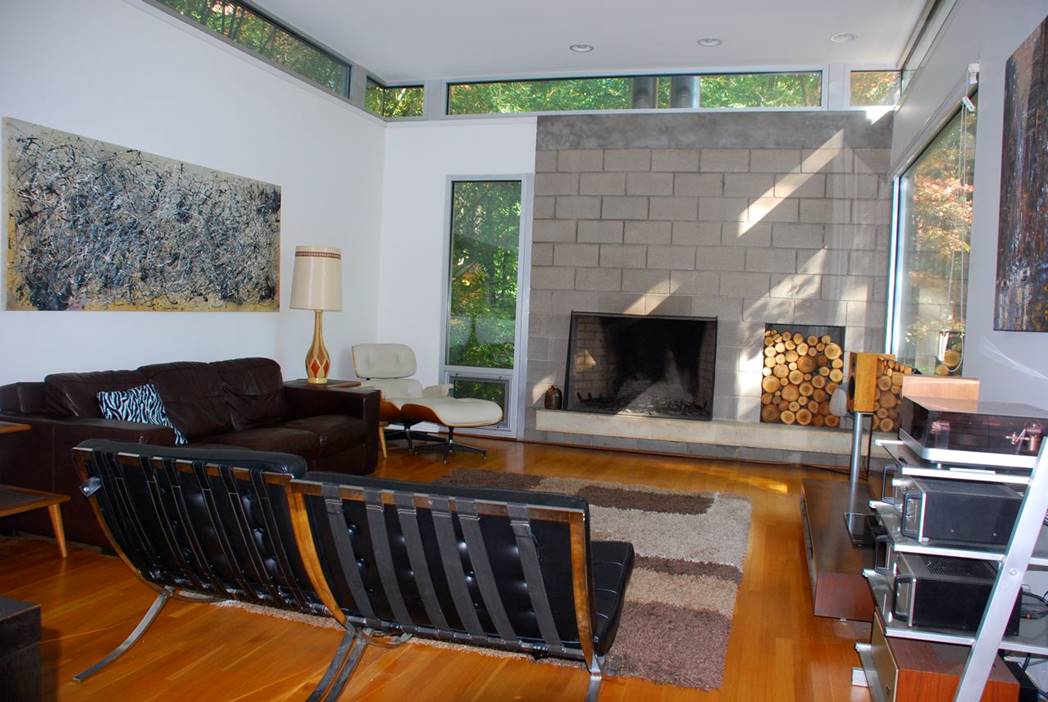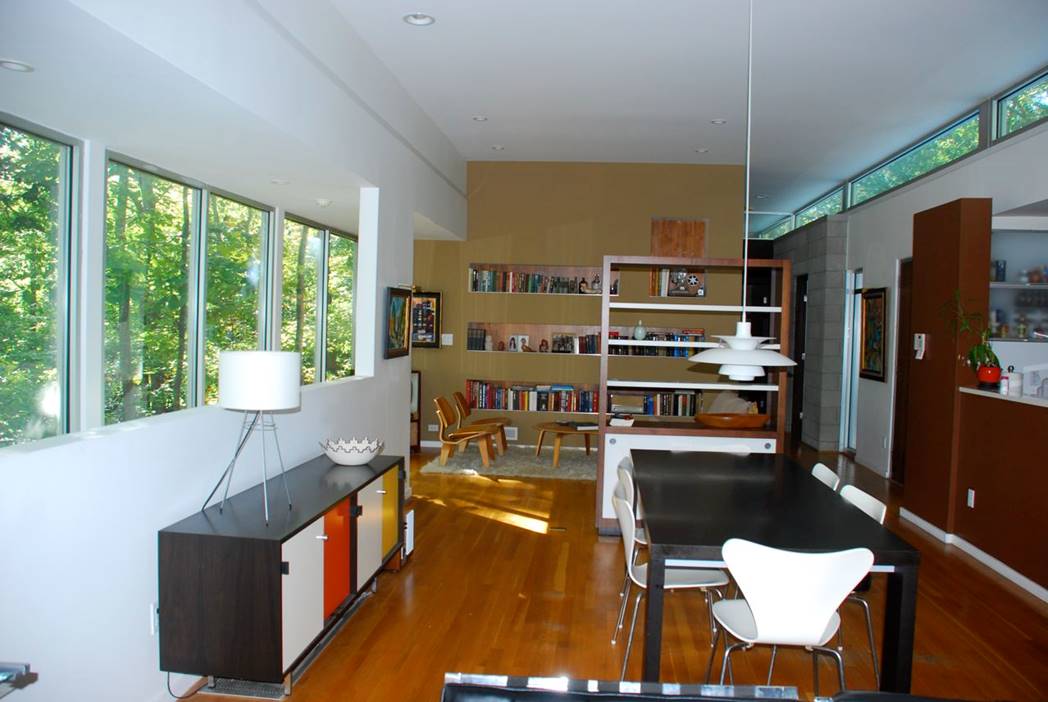 2006 - The Andrew and Deborah Ingraham Residence, 101 Erskine Court, Cary. Construction took three years as Ingraham dismissed two construction companies and ultimately finished the job himself. Photos by Leilani Carter.
---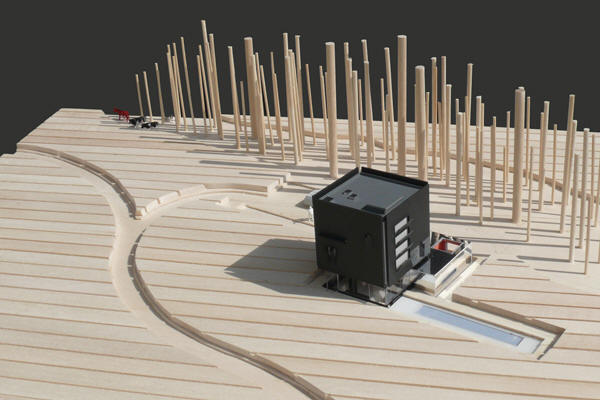 2008 - The Wellons House, Smithfield NC. Unbuilt. Won a 2009 AIANC Award. Video.
---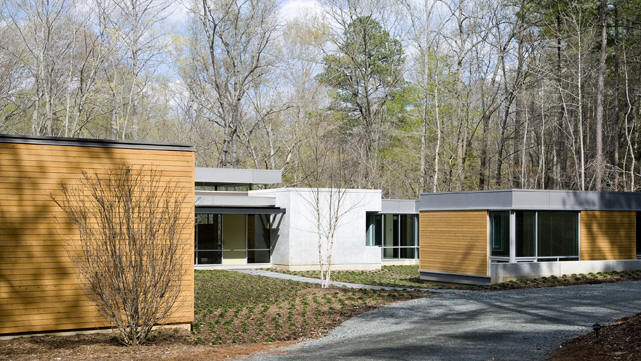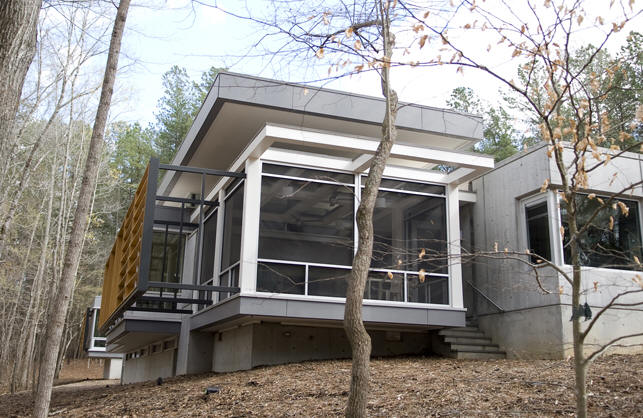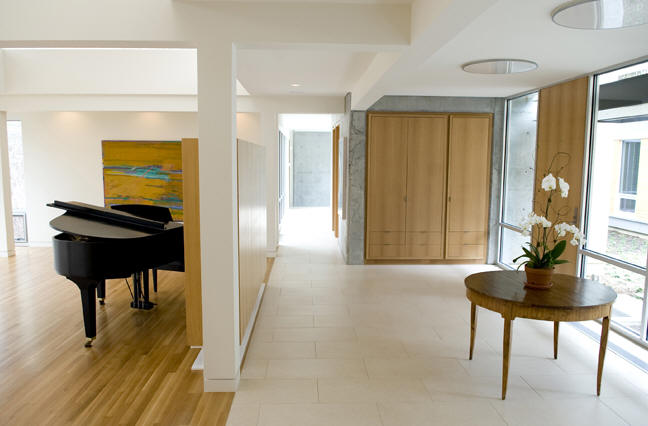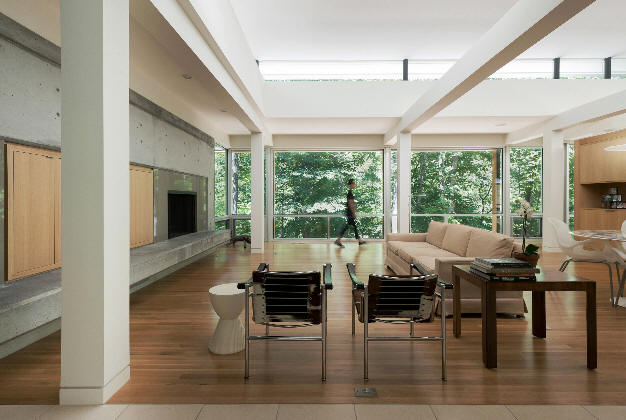 2010 - The John and Sally Bugg House, 5118 Piney Creek Lane, Durham. 8 acres. Project architect, Alan Tin. Arranged in four pavilions. Construction by Vinny Petrarca of Tonic Construction. From concept to move-in, the project took ten years. Cabinetry by Hobgood's brother Tom Hobgood. Won a 2004 AIANC Unbuilt Award. Featured in the Wall Street Journal, April 2011. Bottom three photos by Ashley Twiggs.
---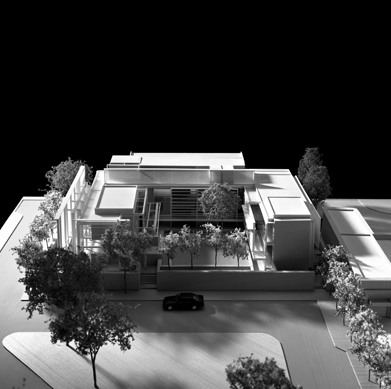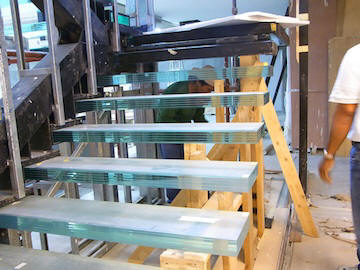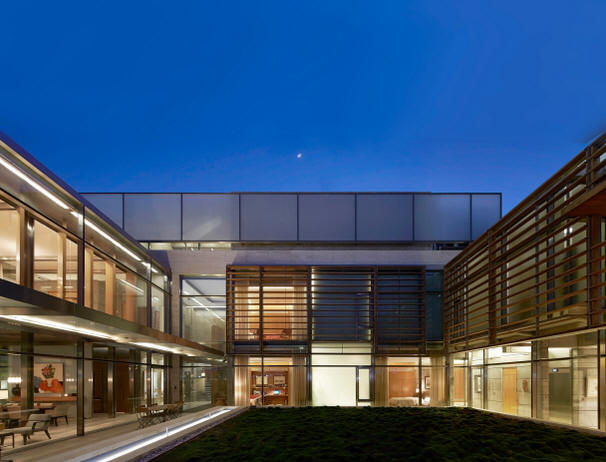 2014 - The Adnan Al Bahar Residence, aka Villa Al Behar, Kuwait City, Kuwait. Commissioned 2011. Project architect, Alan Tin. 1600 square meters. Includes generous and completely separate spaces for formal entertaining, the family's private living space, the servants' living quarters, and large garage and workshop for the automobile collection. Unusual for Kuwait, the Villa will be fully handicapped-accessible. All mechanical systems are backed up in triplicate. Structural engineer Tim Macfarlane of London designed a series of glass planes and tubes which work as veils to filter light. There is a grand staircase comprised of three-inch-thick, cantilevered glass risers, and an 800-pound glass front door with electro-magnetic lock. Interiors by Minta Bell Design Group.
---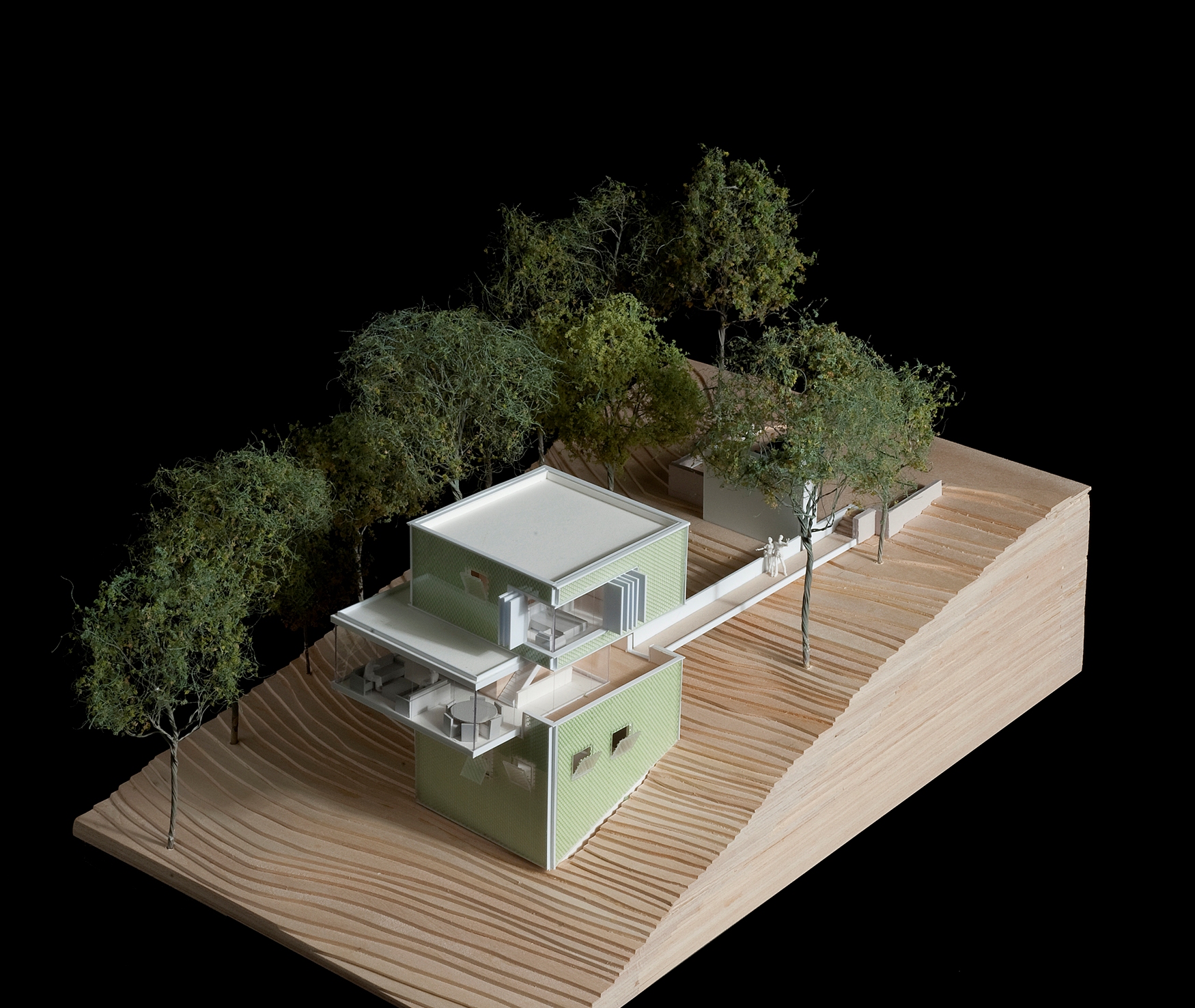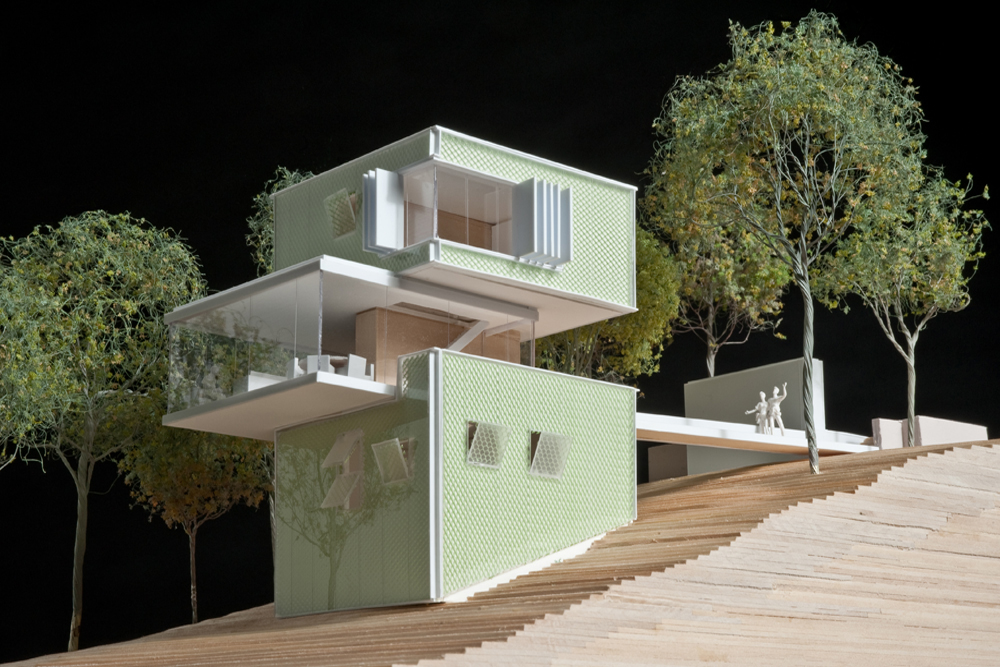 2011 - The Lee and Nicole Jones Residence II, 1425 Granada Drive, Raleigh. One acre. Unbuilt. Video. 1800 sf. Several outdoor balconies. The shifted floor has an entrance, living room, dining room, and office. This level is also clad completely in glass. The lowest level has two guest bedrooms and the upper level has the master bedroom suite. A continuous staircase connects all three levels.
---

2013 - The Paynter House Addition, Hillsborough NC. Built.
---

2014 - The Wellons House II, Smithfield NC. Unbuilt.
---
---



Year unknown - The Tucker House. Status unknown.
---



Year unknown - The Petty House, Raleigh. Built.
---








Year unknown - The Ficalora House. Unbuilt.

Year unknown - The Rodwell House. Unbuilt.
Year unknown - The Al-Shaya House.
Around 2009 - The Tobey McGuire House, aka House TM, 193 North Carmelina, Los Angeles CA. Project architect, Patrick Hobgood. Unbuilt. Land for sale in 2018.
Year unknown - House in Miami FL. Unbuilt.
Year unknown - The Robert and Mary Gelblum Addition, 2302 Fairview, Raleigh NC. Unbuilt.
---
Sources include: Kenneth Hobgood, Patrick Hobgood, Paul Hobgood, Chuck Lewis.