---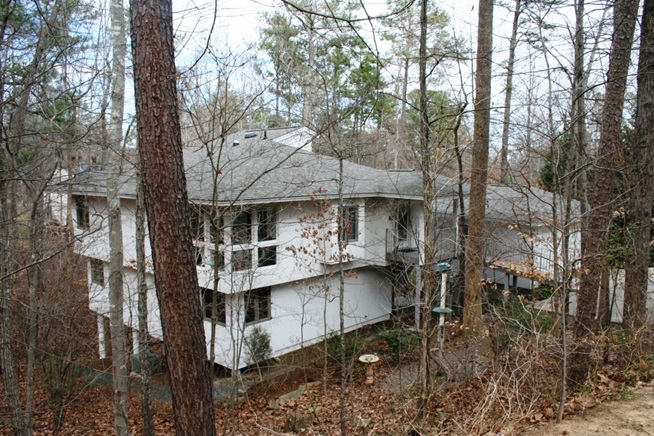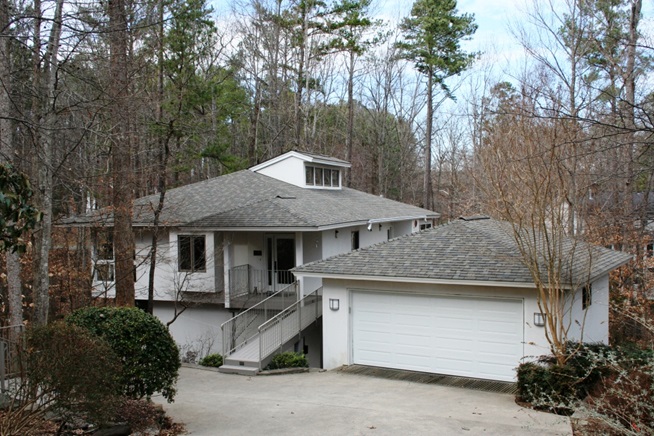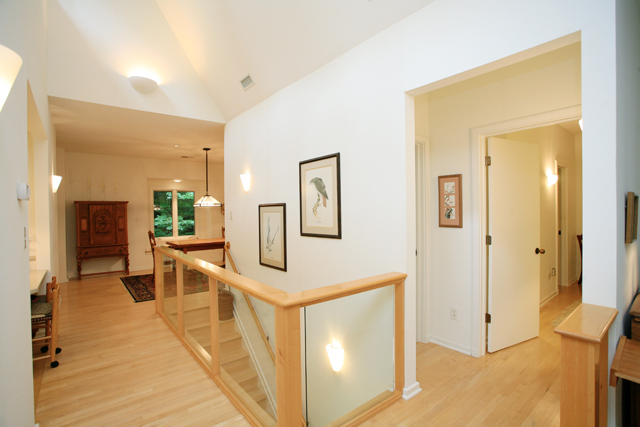 1996 - The Richard and Elizabeth Wheeler Residence, 636 Kensington, Chapel Hill. Built by the Wheelers. Sold in 2013 Sandra E. and Gregory H. Casale, Trustees of the Casale Family Trust.
---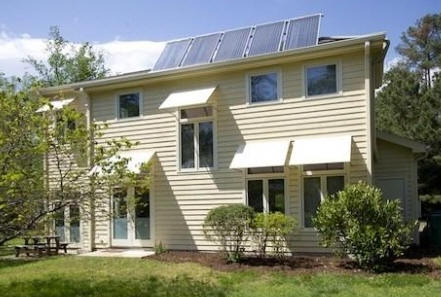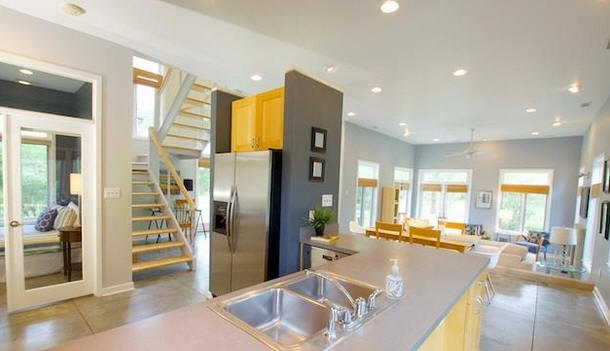 1999 -
100 Solterra Way
, Durham. Sold to Kai E. Staudacher. Sold in 2015 to Martha Newman; Nancy and Donald Schall.
---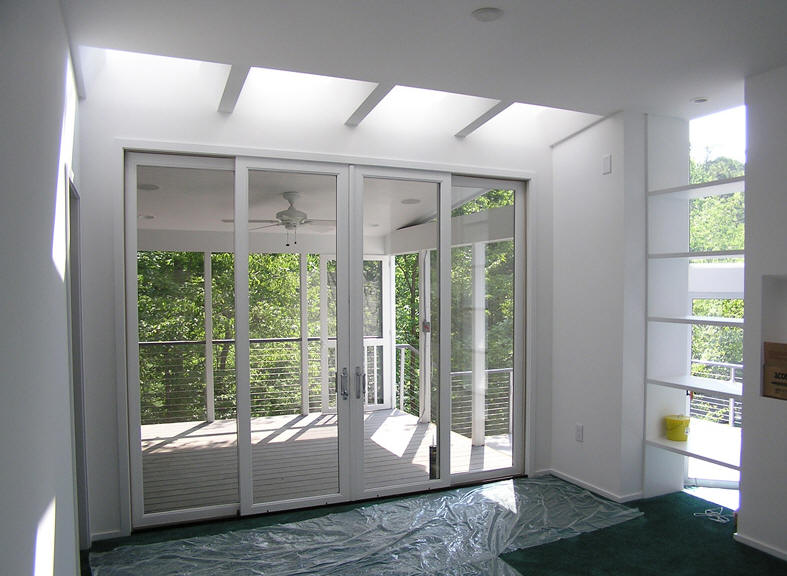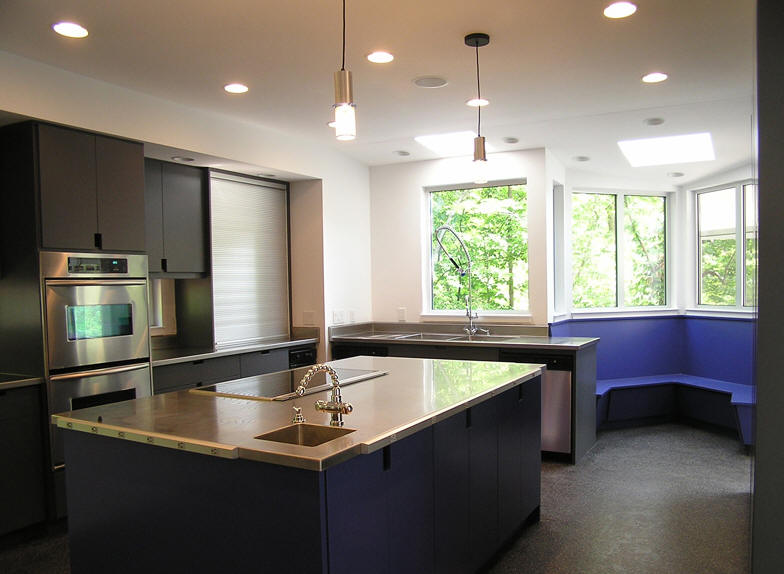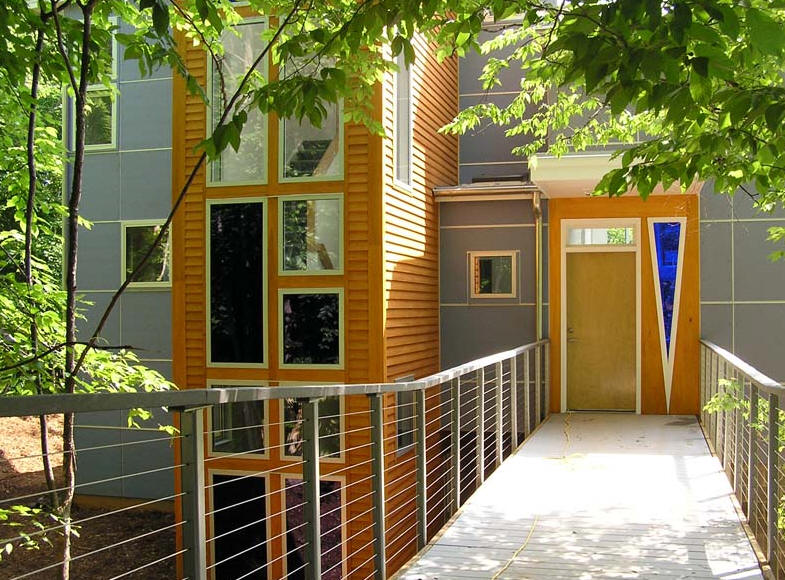 2005 - The James and Sharon Barrett Residence, 100 Morgan Bluff Lane, Chapel Hill. 2670 square feet. Construction by Will Johnson Building. As of 2012 still owned by the Barretts.
---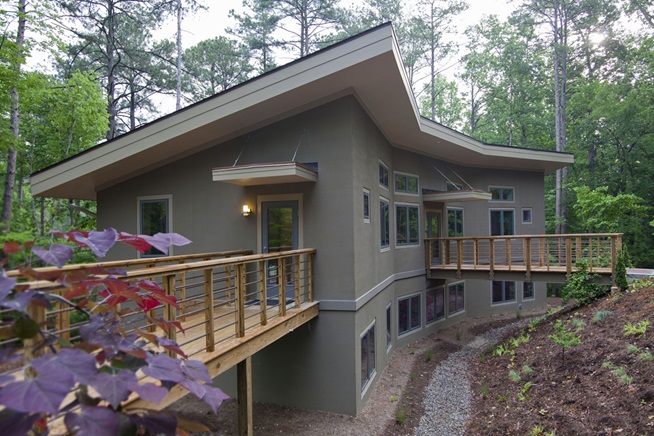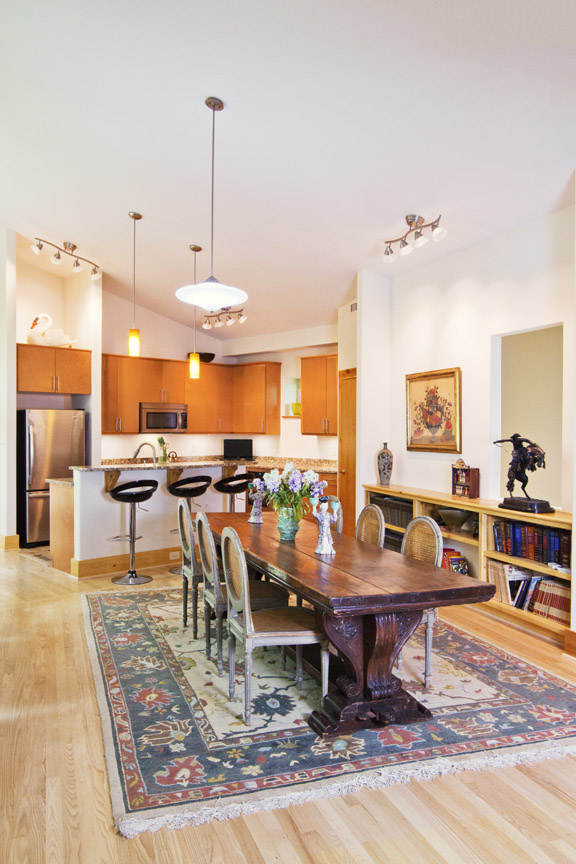 2010 - The Casey Shaw and Jenny Owens Residence, aka PassivHouse, aka Owens-Shaw, 760 Kenmore, Chapel Hill. Built by Anchorage Building Corporation. Inspired by Frank Lloyd Wright's Solar HemiCycle, the highly energy-efficient house features: 14.5"-thick walls. $30/mo light bill with no PV's, 20 slab, R-42 walls, R-7 windows, R-62 rafters. 2700hsf heated & cooled w 2 x 0.25ton HVAC's. Energy Recovery Ventilator (ERV) provides 1 whole-house fresh-air change every other hour, 24/7/365. Front door is square to the sun at 12n, 365 days/yr. Grading: Wilkerson Custom Grading; Wall System: Ideal Building Systems; HVAC: Boer Brothers; Sawyer: Glen Schultz; Framing: Rodriguez ConstructionPhotos by Kent Corley Photography. Video.
---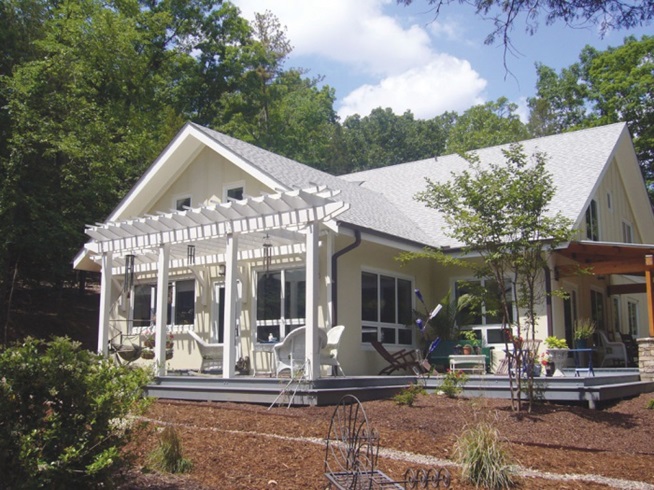 2010 - The Chris and Leigh Ann Senior House, aka PassivHouse II, 1825 North Lakeshore Drive, Chapel Hill. Built by Senior's company, Anchorage Building Corporation. Photo by Stephen Hren.
---
2017 - New house to be built by Newphire.
---
Sources include: Jay Fulkerson, Chris Senior, Richard Wheeler.