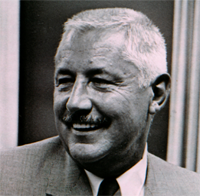 DONALD J. SCHOLZ (1920-2000)
In 1946 Donald J. Scholz founded Scholz Homes in Toledo OH for the burgeoning demand created by the legions of returning GIs. Although not a formally trained architect or even an engineer, Scholz was influenced by Modernist architects like Mies van der Rohe and Frank Lloyd Wright. Although his company built many styles, his California Contemporary ranch homes are our focus here. These homes featured strong horizontal lines and were offered in several facade styles to appeal to a broad array of tastes. Exteriors were sheathed in asbestos board siding, often brightly painted. Interiors were painted in vibrant primary colors. Scholz even incorporated home decorating into the services he offered, and home buyers had the option to have the company decorate and furnish the house and provide it in move-in condition.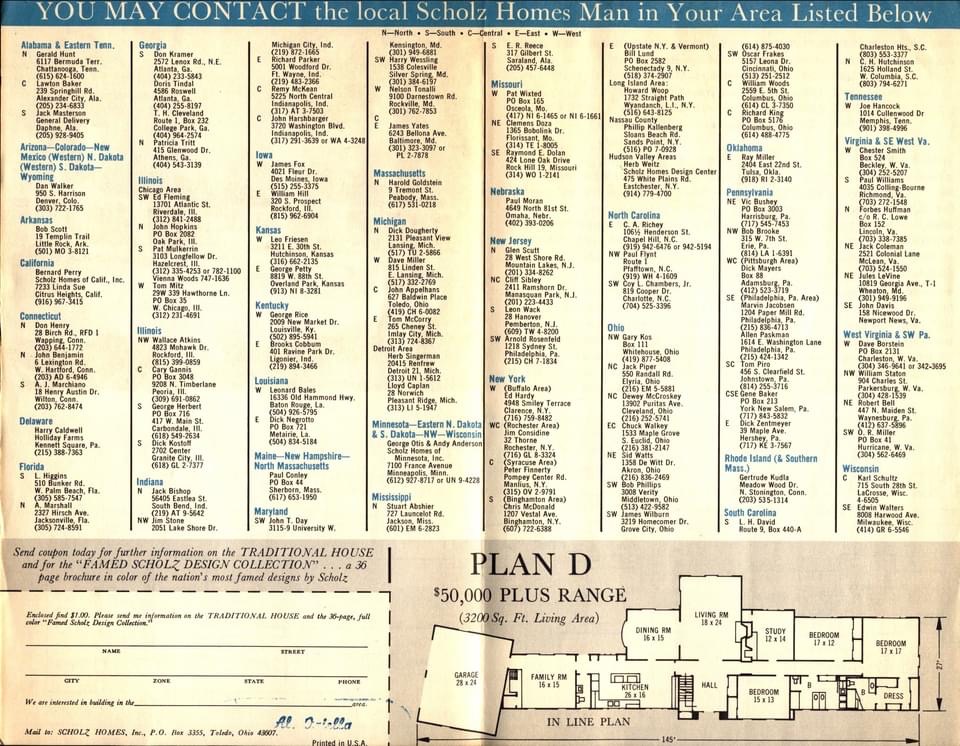 Although modest by today's standards, the California contemporary plans are spacious and open, with cathedral ceilings and ample windows. Each home has a patio in the back that is partially sheltered by the overhanging roof to further encourage outdoor activities. Kitchens are sleek and modern for the era, and Scholz offered high-end appliances from select manufactures as standard features.
Scholz utilized innovative prefabrication techniques to reduce the cost of his homes while maintaining a modicum of luxury. The wall panels were constructed at one of seven factories, delivered by semi to the home site and then erected by the company. Very little was wasted in the manufacturing process, further controlling costs. Many of Scholz's homes also featured red doors, said to signify good fortune in Asian cultures.
The Scholz factories were distributed throughout the United States in Long Beach, California; Long Island, New York; St. Petersburg, Florida; Durham, North Carolina; Kansas City, Kansas; Houston, Texas; and Toledo, Ohio. Scholz sold over 50,000 California contemporaries In 2000, Scholz was named one of the 20th century's most influential figures in the residential building industry by Builder magazine. His company was sold but continues to design (but not build) homes under the name Scholz Design. Bio adapted from Ramon Alvarez, a Scholz expert.
For more images and information, check out Mark Hooley's Flickr.
---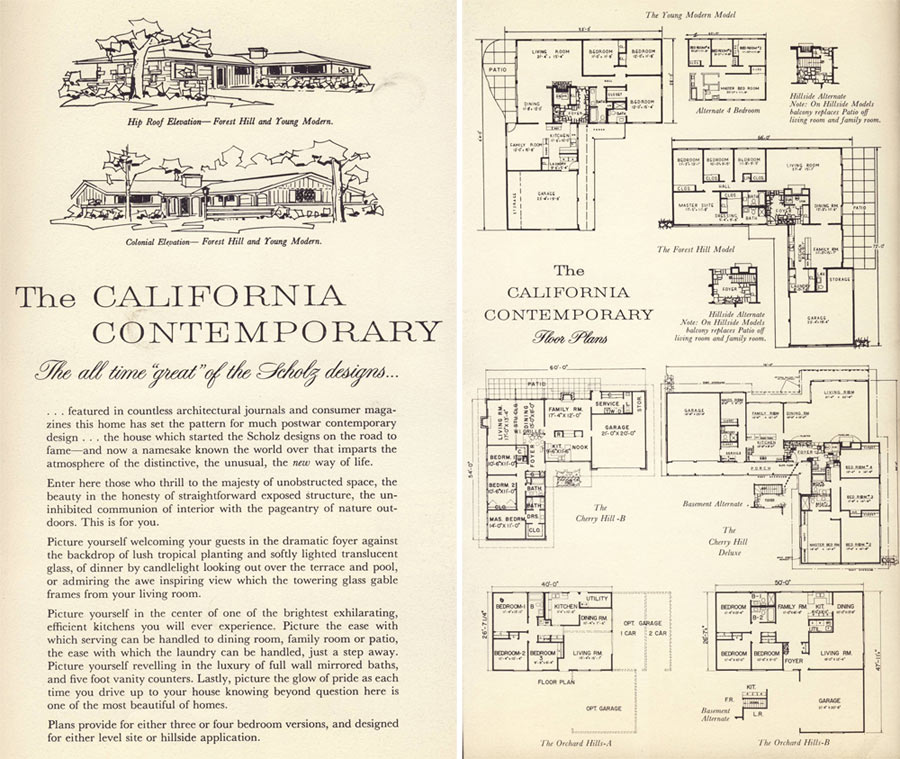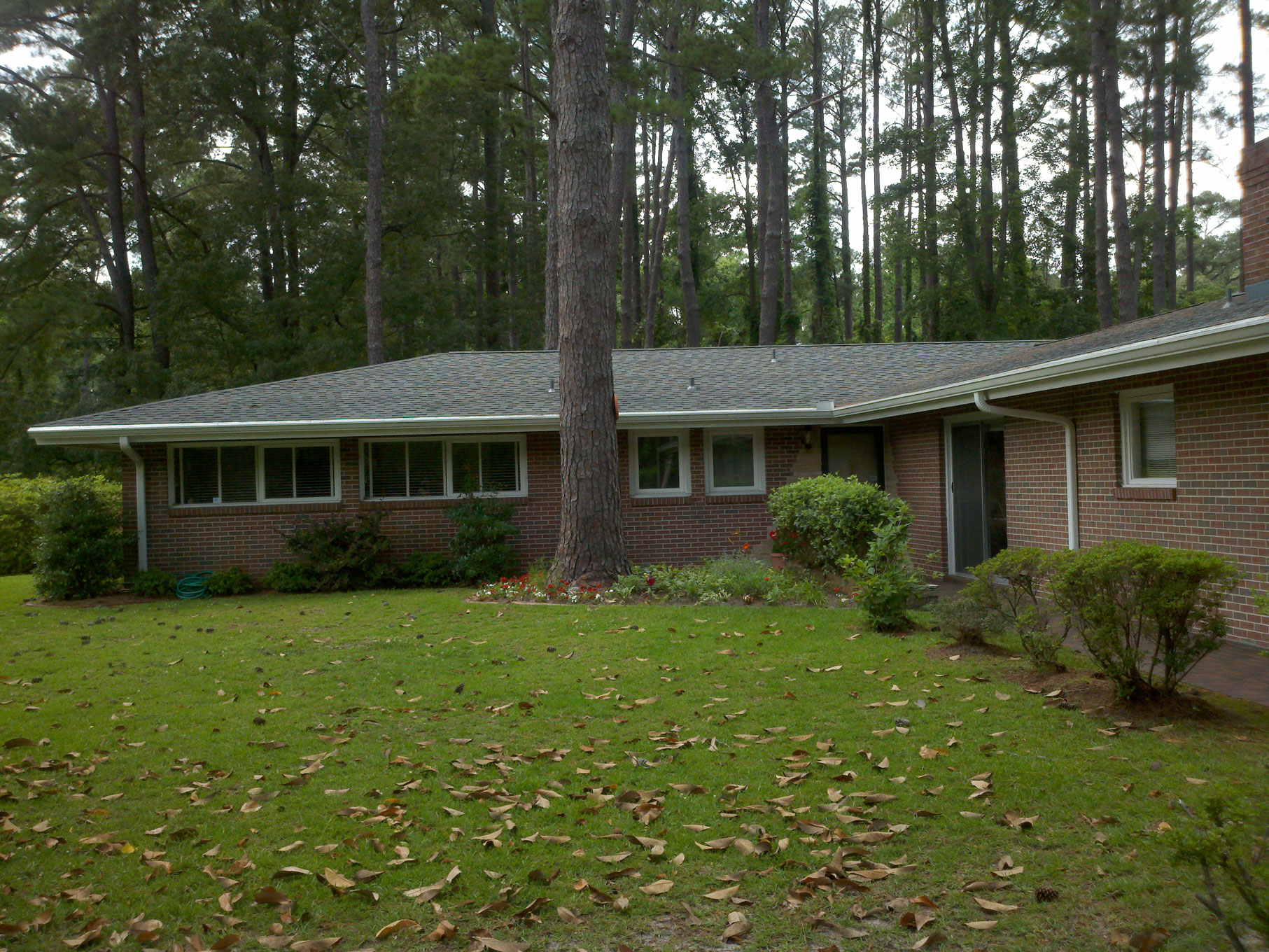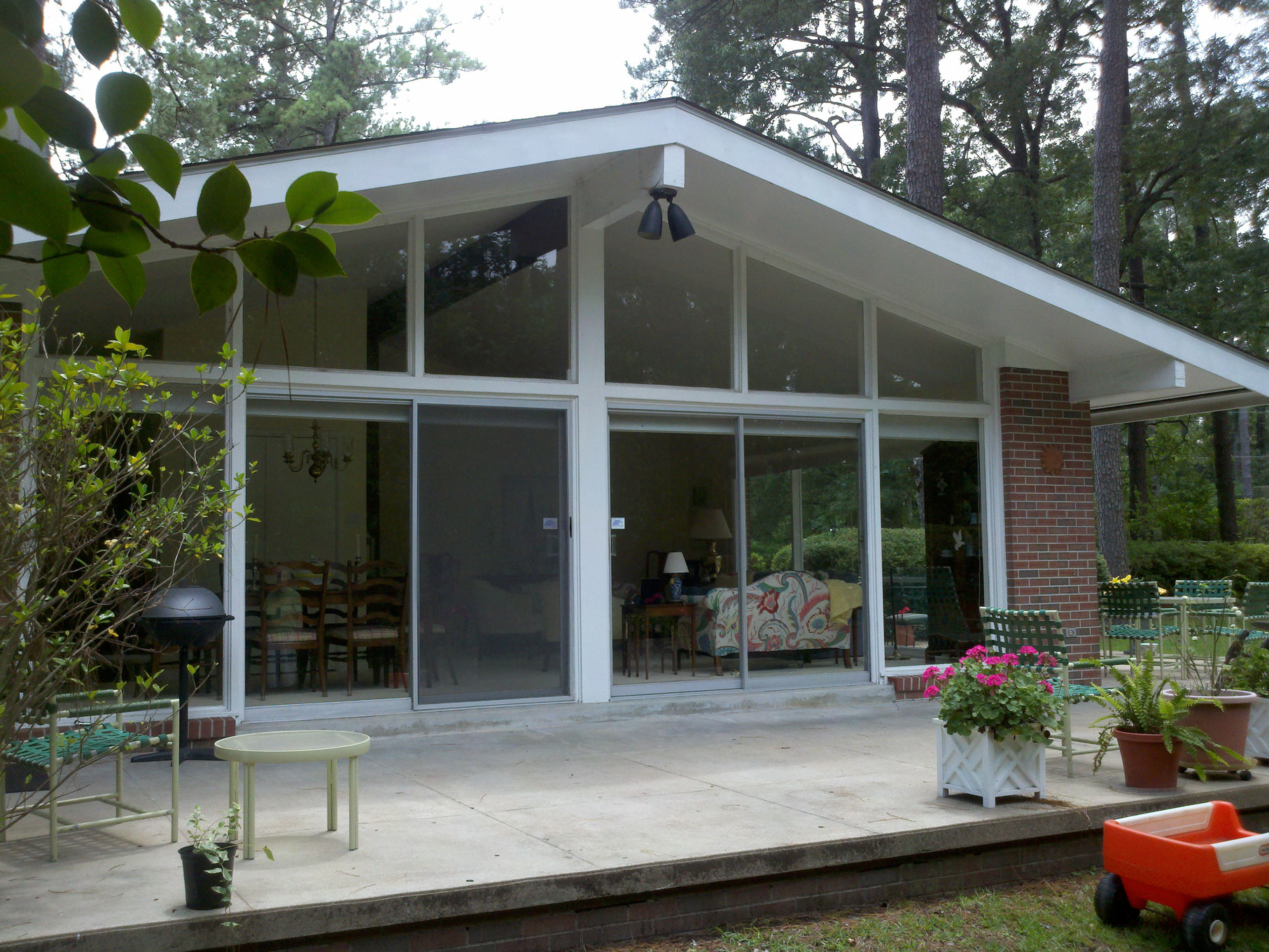 1953 - The Elden House, 101 Yacht Club Road, Trent Woods NC. Sold to Carmi and Alice Winters. Sold in 2016 to Steve Winters.
---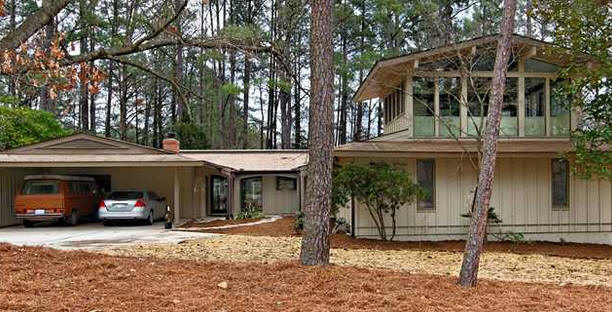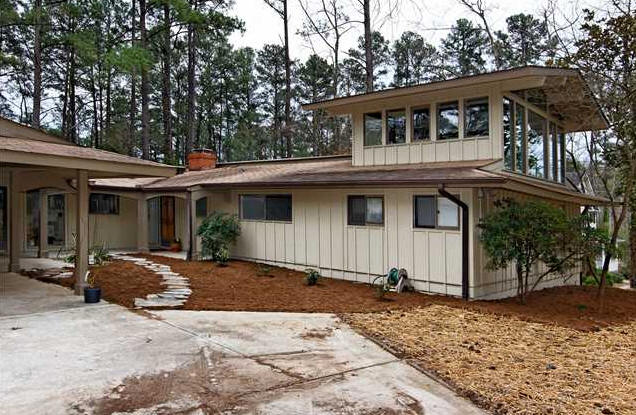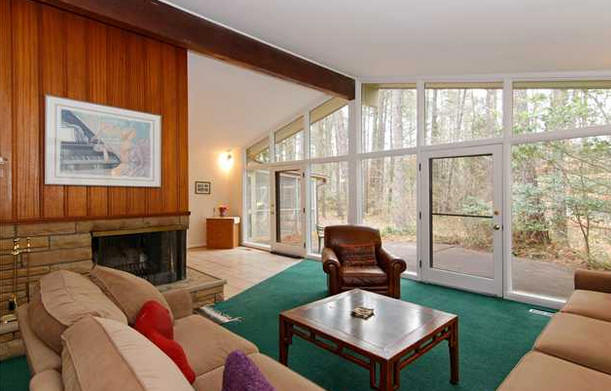 1955 - 3539 Hamstead Court, Durham NC. Deeded to Robert J. Lefkowitz, who in 2012 was awarded the Nobel Prize in Chemistry for his work done at the Howard Hughes Medical Center/Duke University. Sold in 1991 to Diane Lynn DiPietri and Daniel M. James. Sold in 2000 to Valeria D. and Richard E. Paddock. Sold in 2001 to Patience L. Vail and Marc-Andre Schoppe. Deeded in 2013 to Kendra and Samuel Montgomery-Blinn. Addition built at some point.
---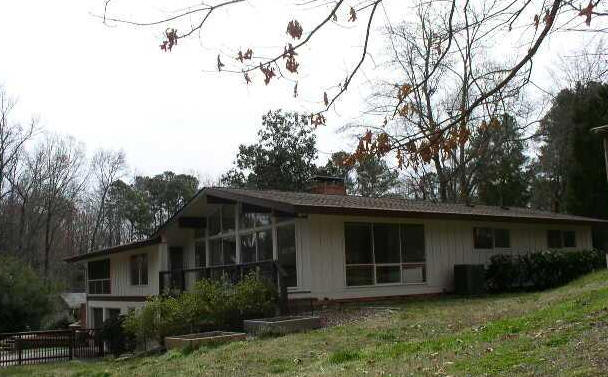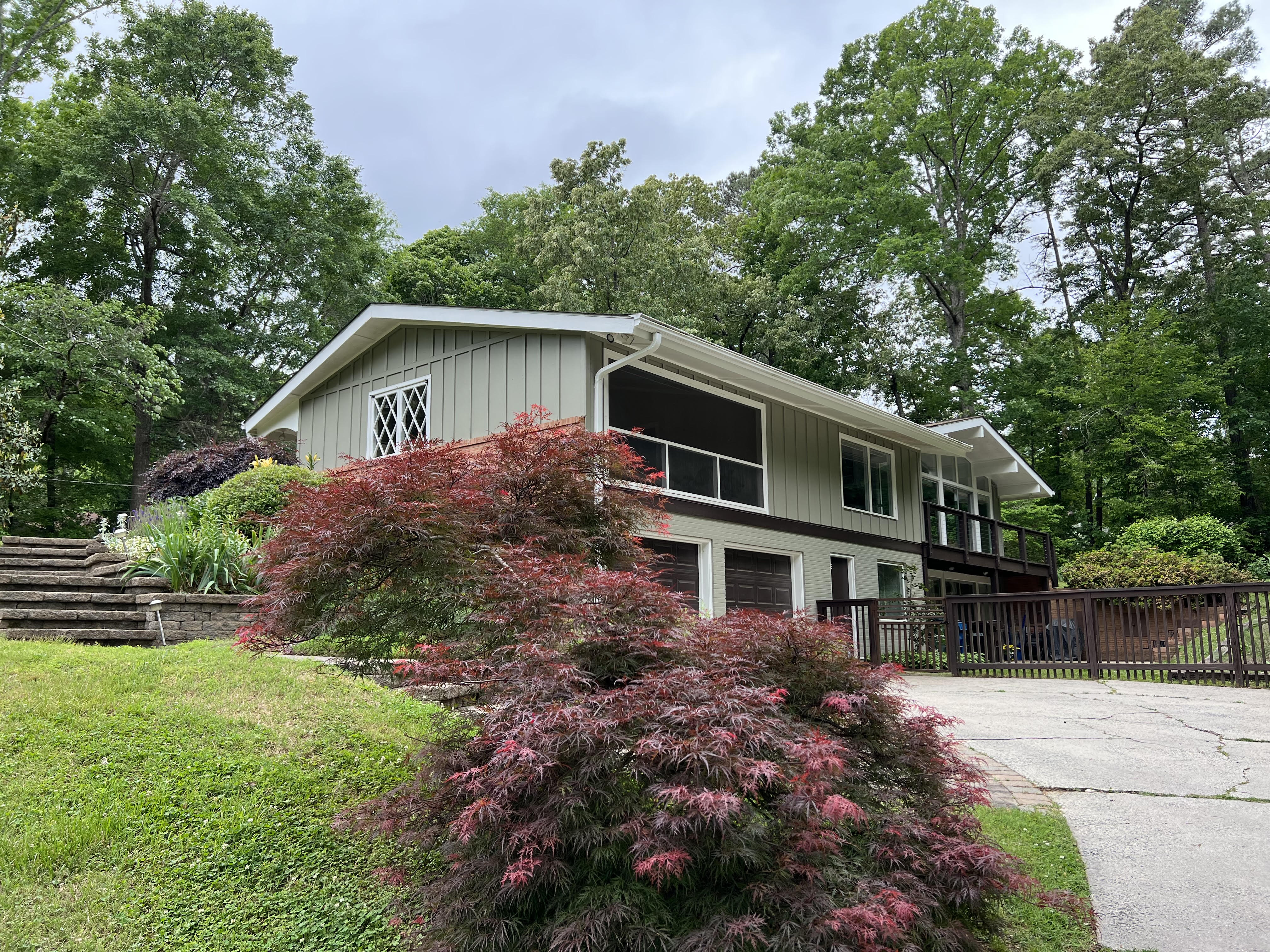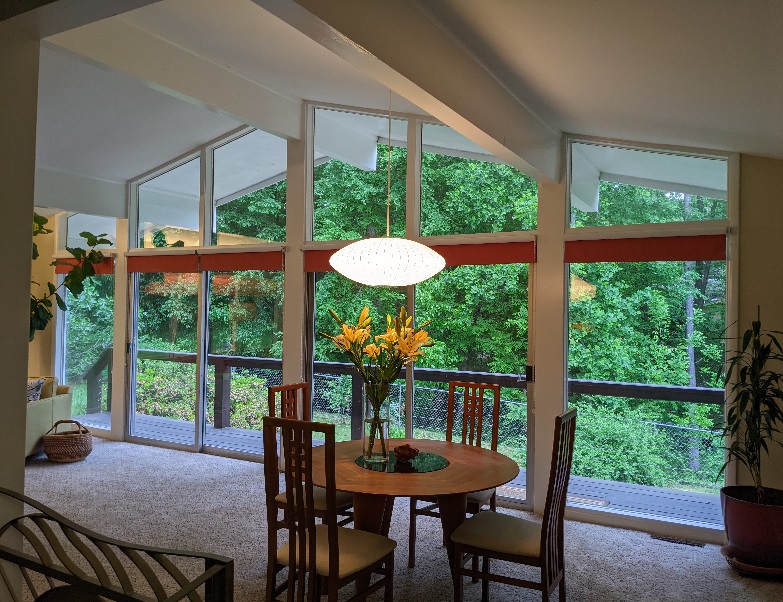 1957 - 3550 Hamstead Court, Durham NC. Sold to Grace Eldridge and Richard Shield Llewellyn POA. Sold in 2002 to Sara Elise Hooper. Sold in 2005 to Beverly H. Brummett and Michael A. Babyak. Sold in 2013 to Tamara Yamaykin. Sold in 2022 to Razel and David L. Russell.
---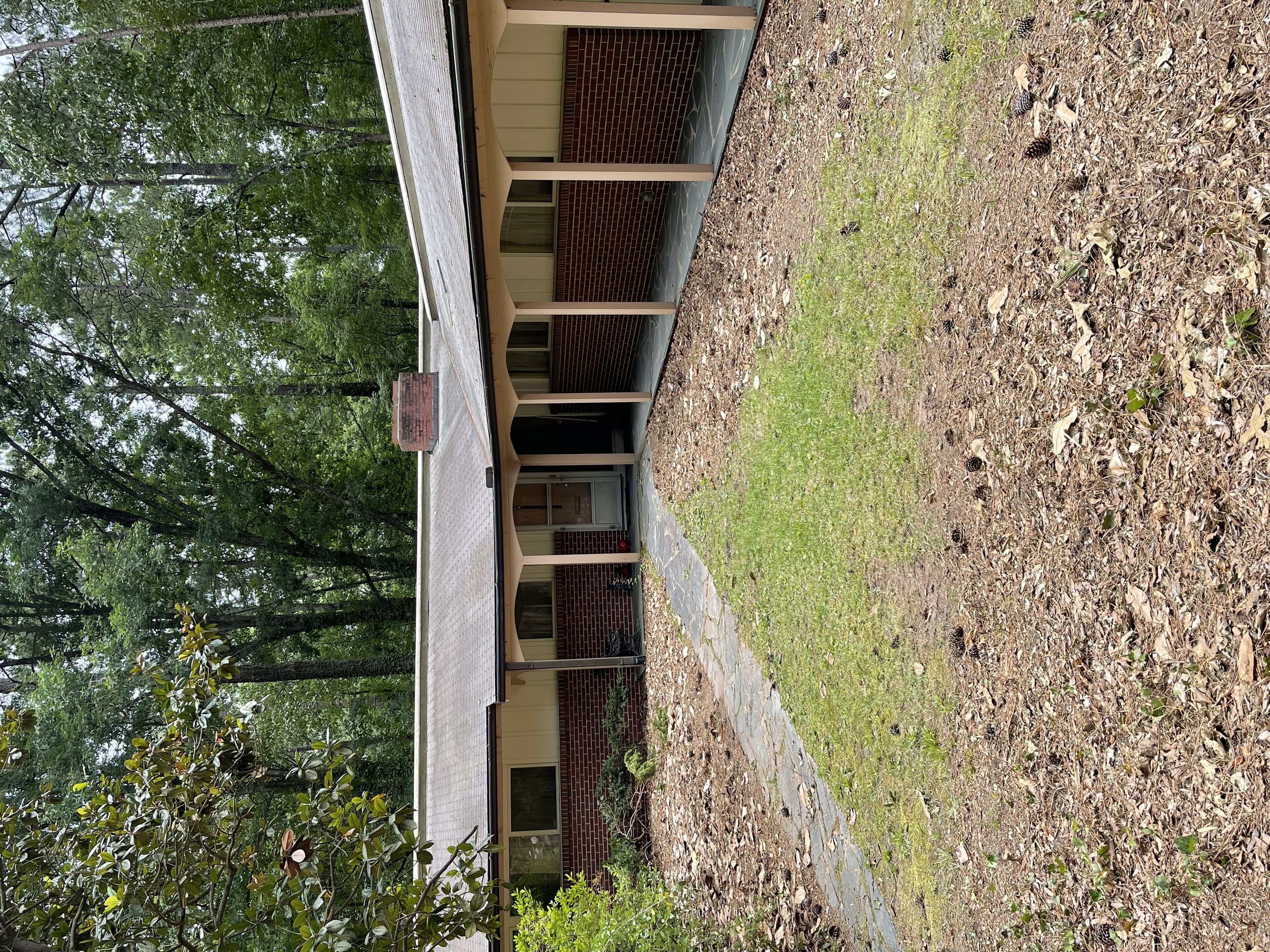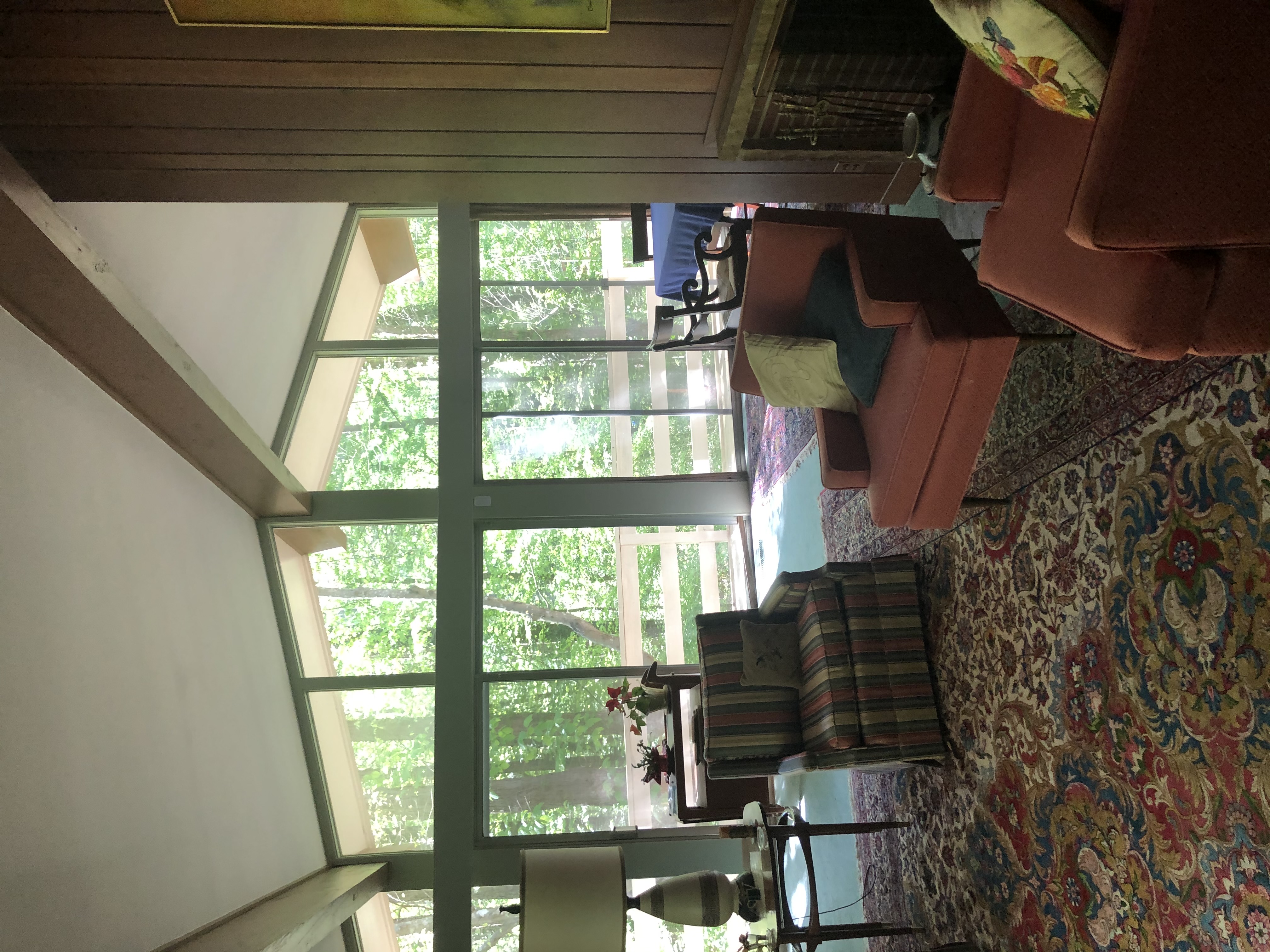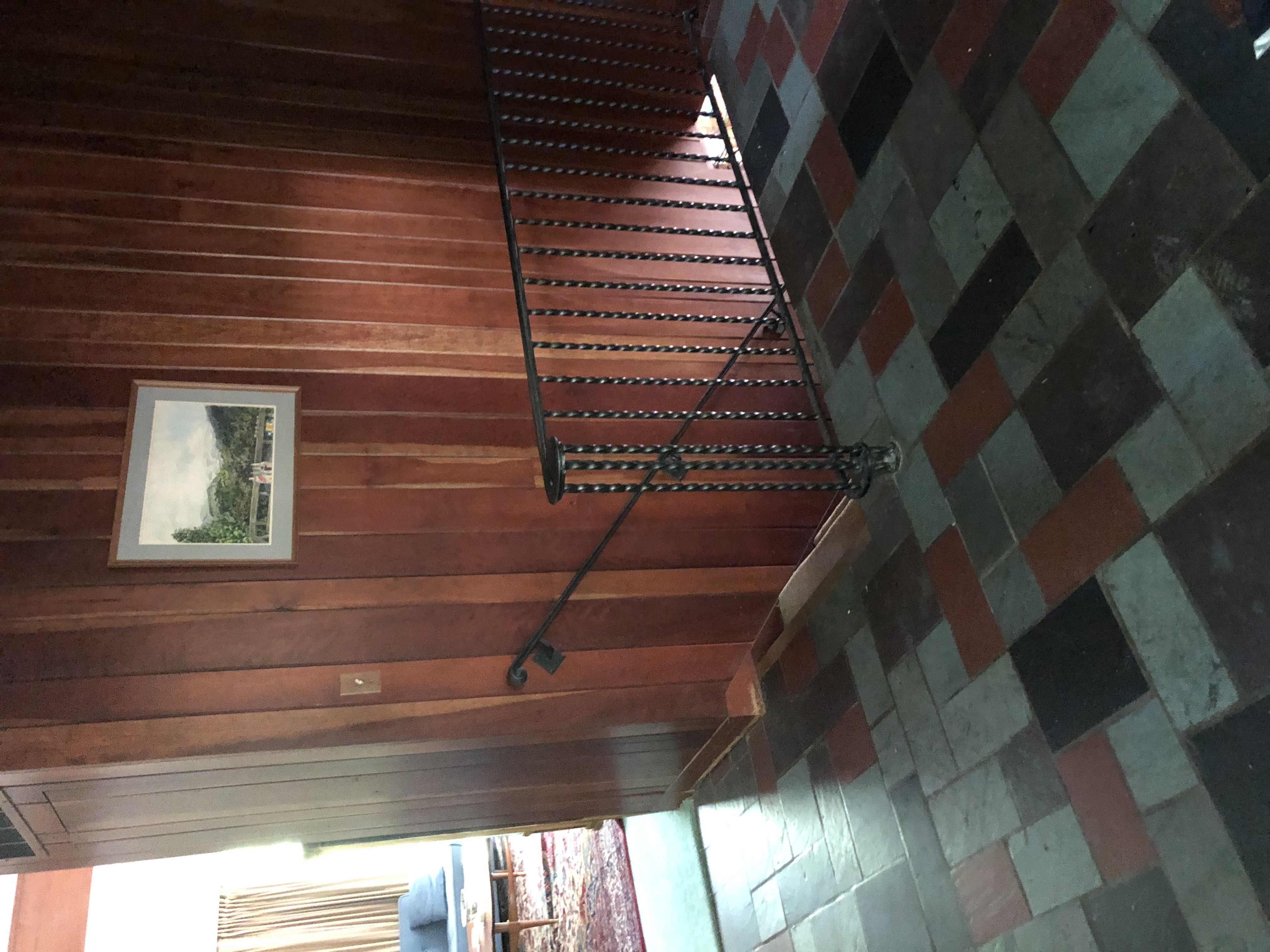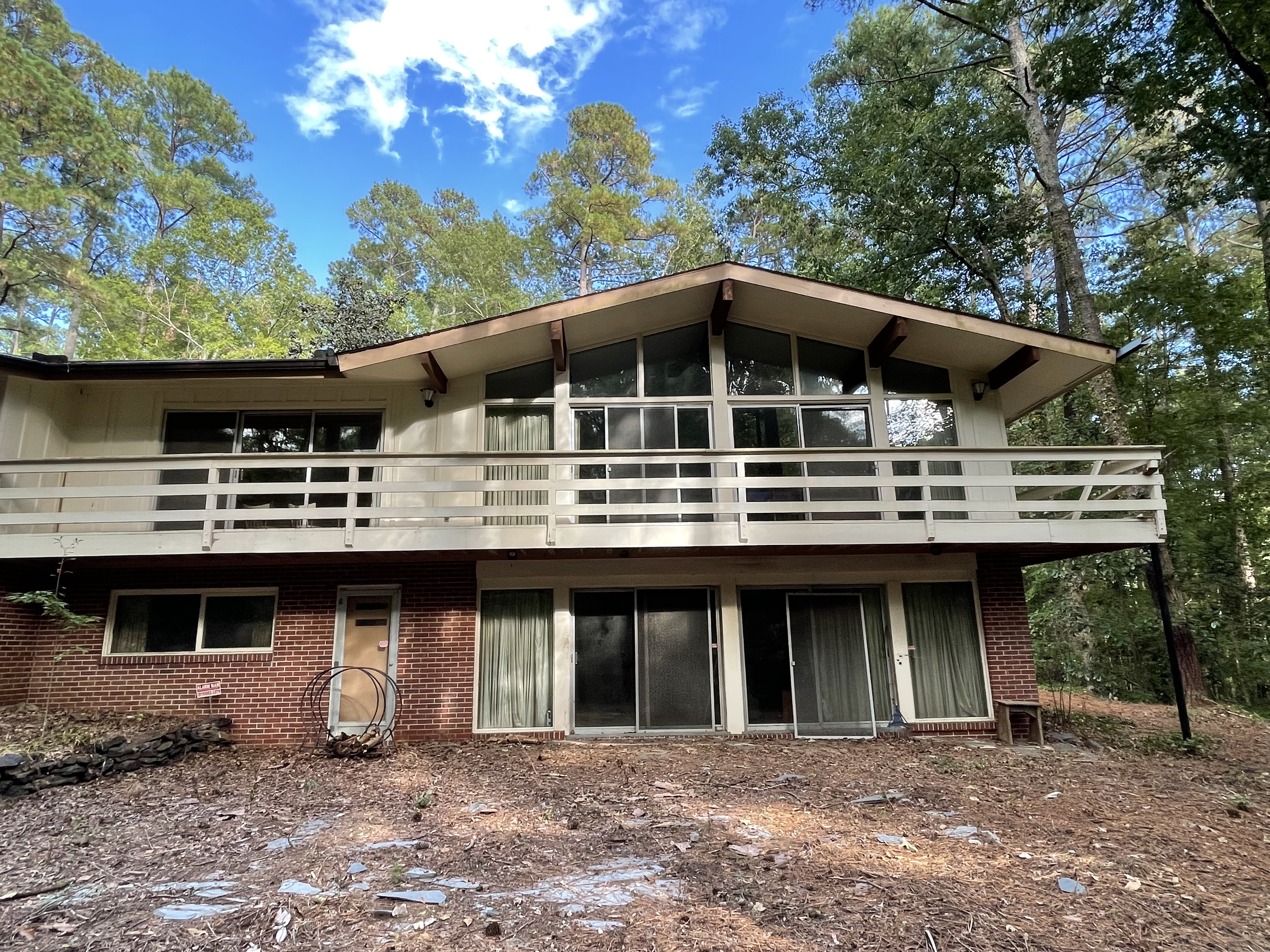 1957 - The Nicholas and Ruth Georgiade House, 2523 Wrightwood Avenue, Durham NC. Built by Jim Heiser. Still owners as of 2021!
---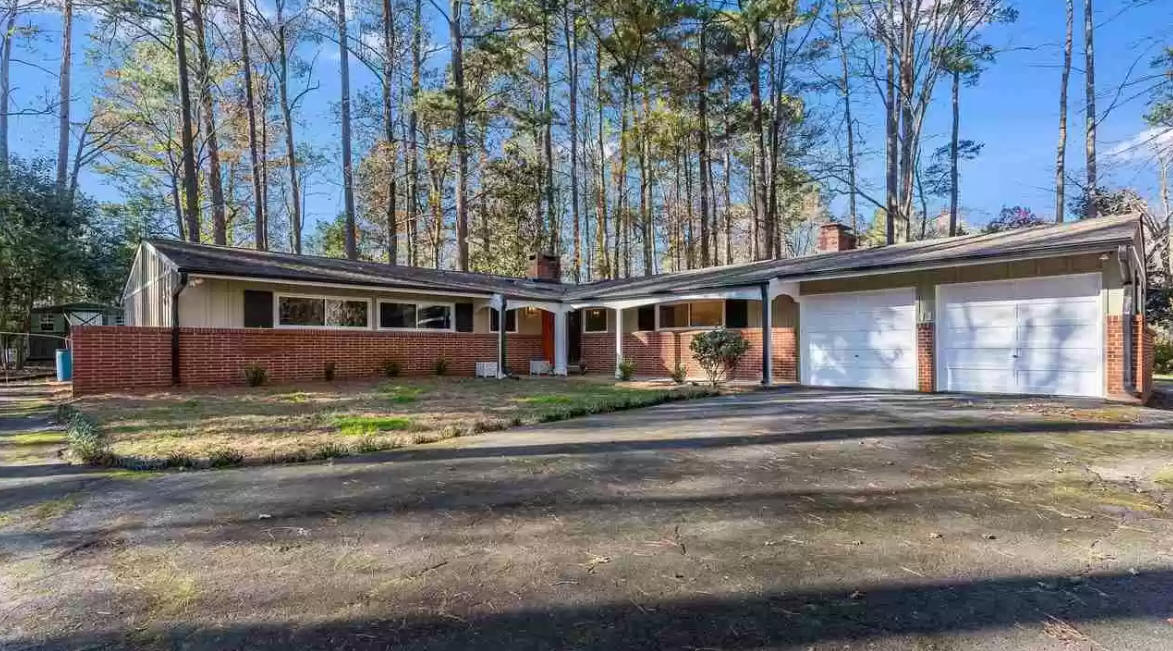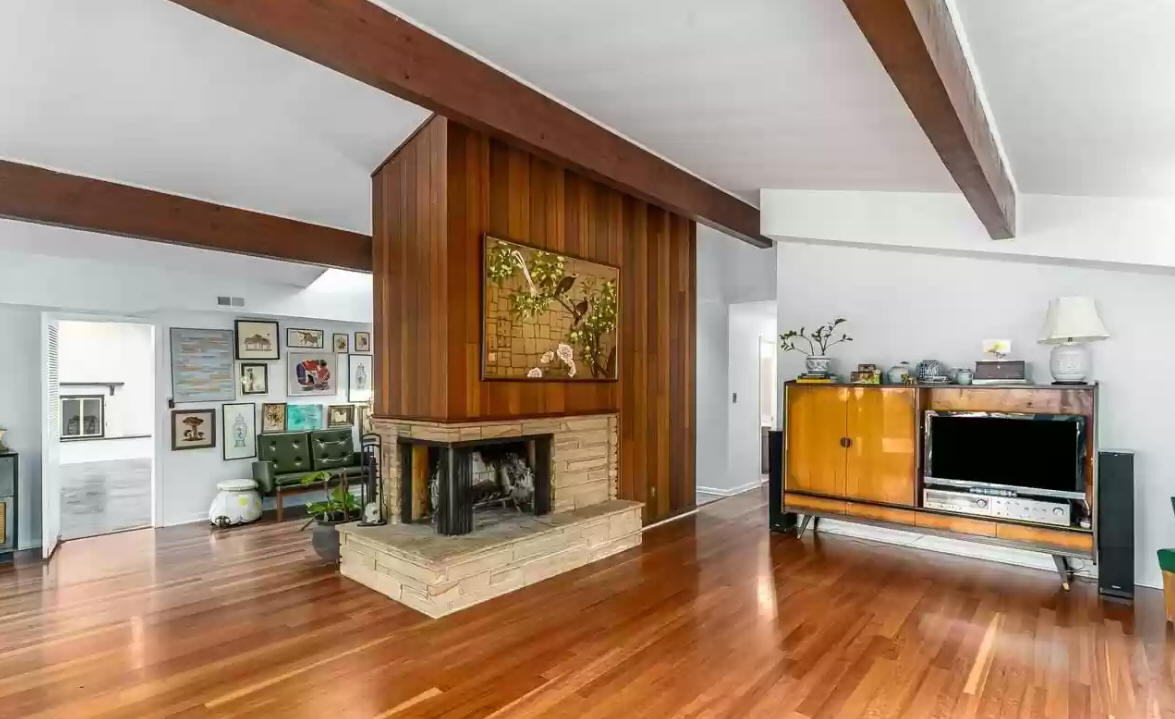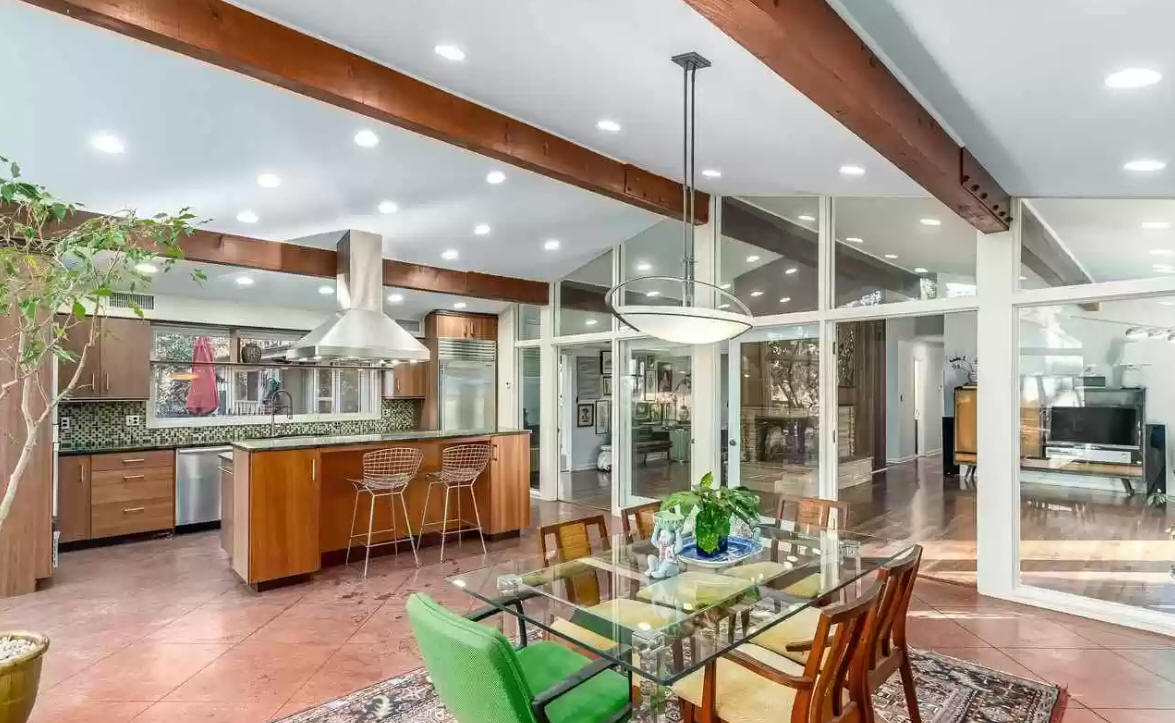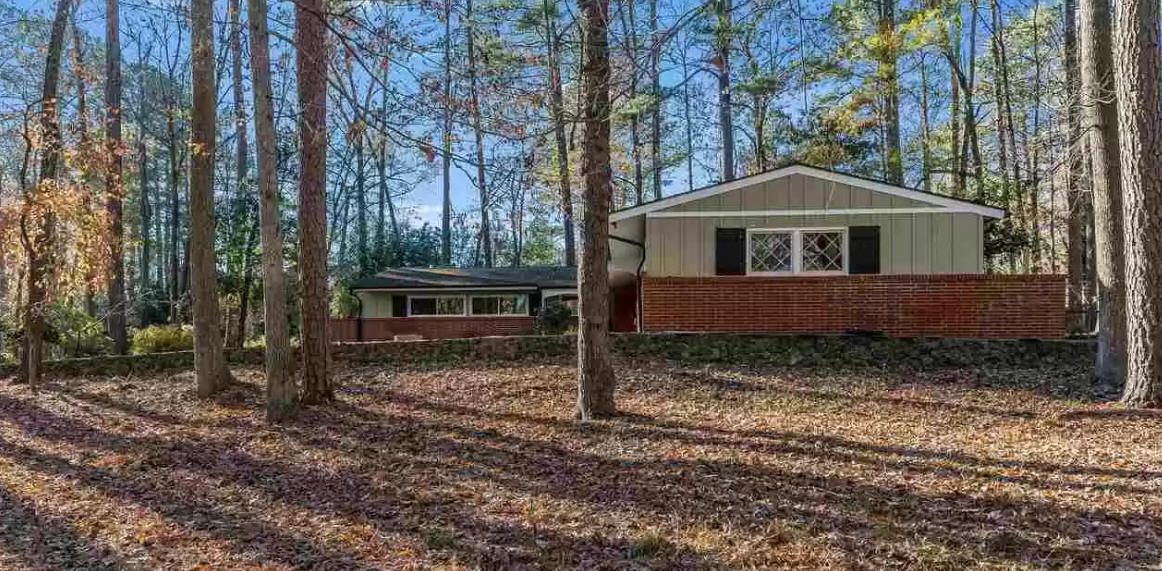 1957 - 3558 Hamstead Road, Durham NC. Model Forest Hills with addition. Sold to Helen and James R. Dixon Jr. Sold in 2015 to Eve B. Dixon and David M. Wicker. Sold in 2021 to Kathryn Rose Neely and Michael J. Gibson.
---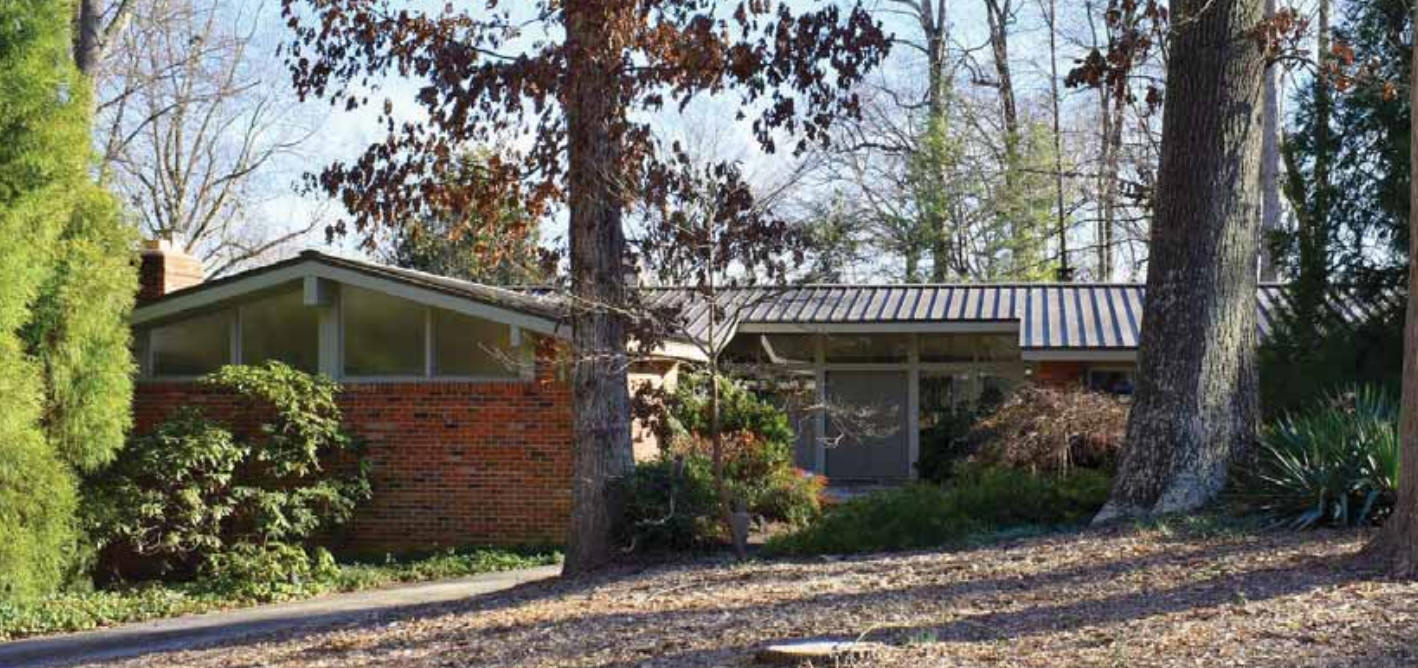 1958 - 3101 Mountainbrook Road, Charlotte NC. Model Mark 58. Featured in House Beautiful, June 1958. Sold in 2009 to Rebecca C. and Ronald H. Carriker Jr.
---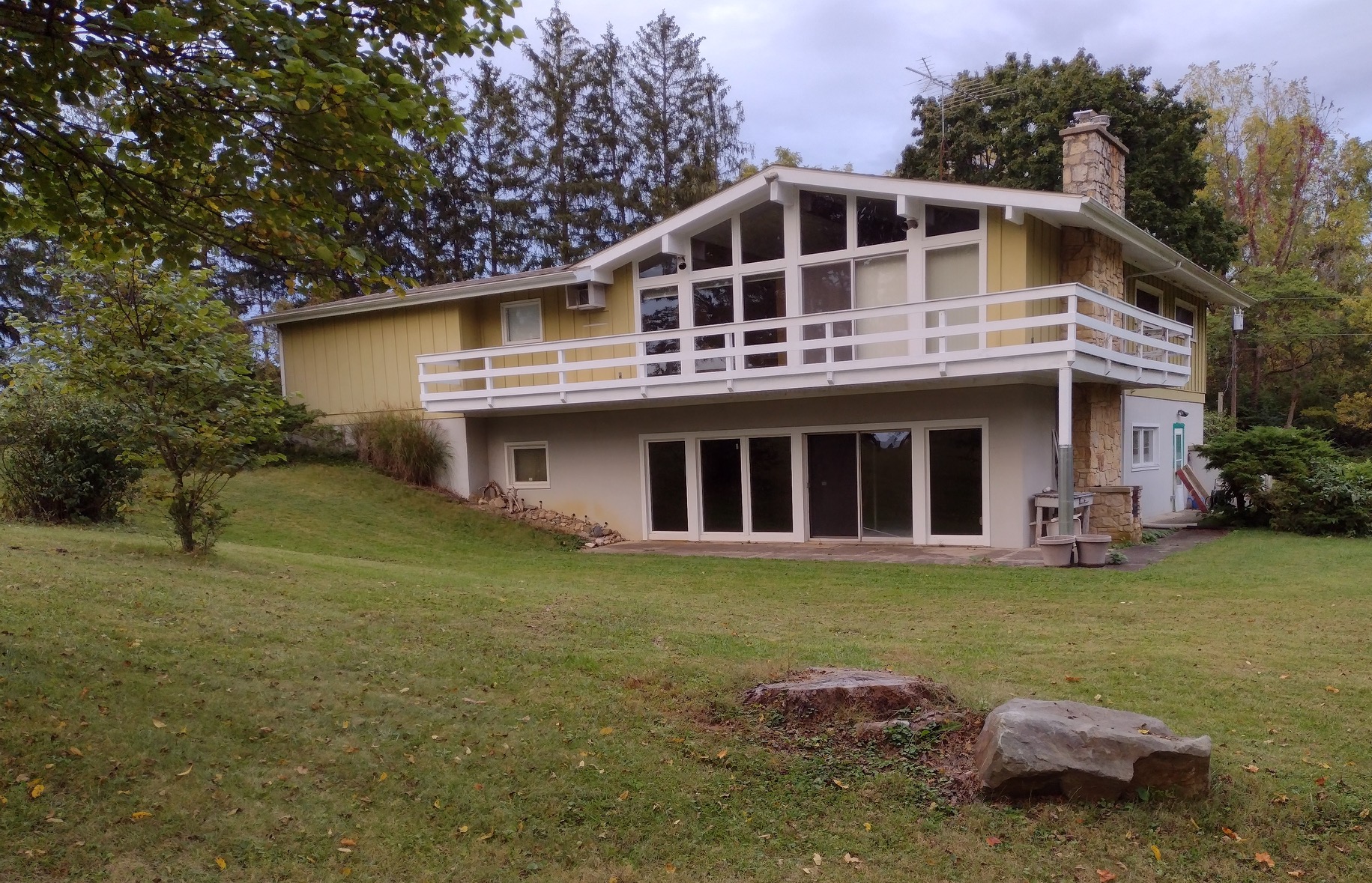 1958 - The Robert Tweed House, 3375 East State Route 55, Troy OH. Deeded to Thomas Tweed.
---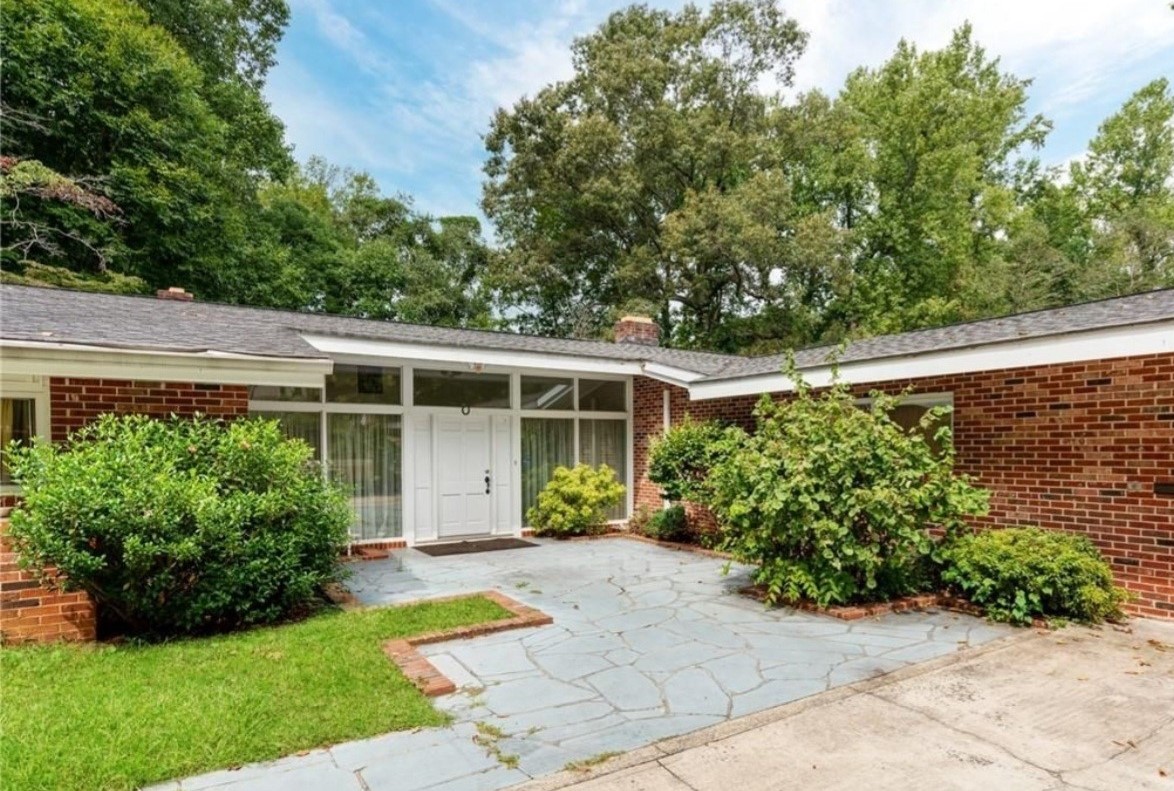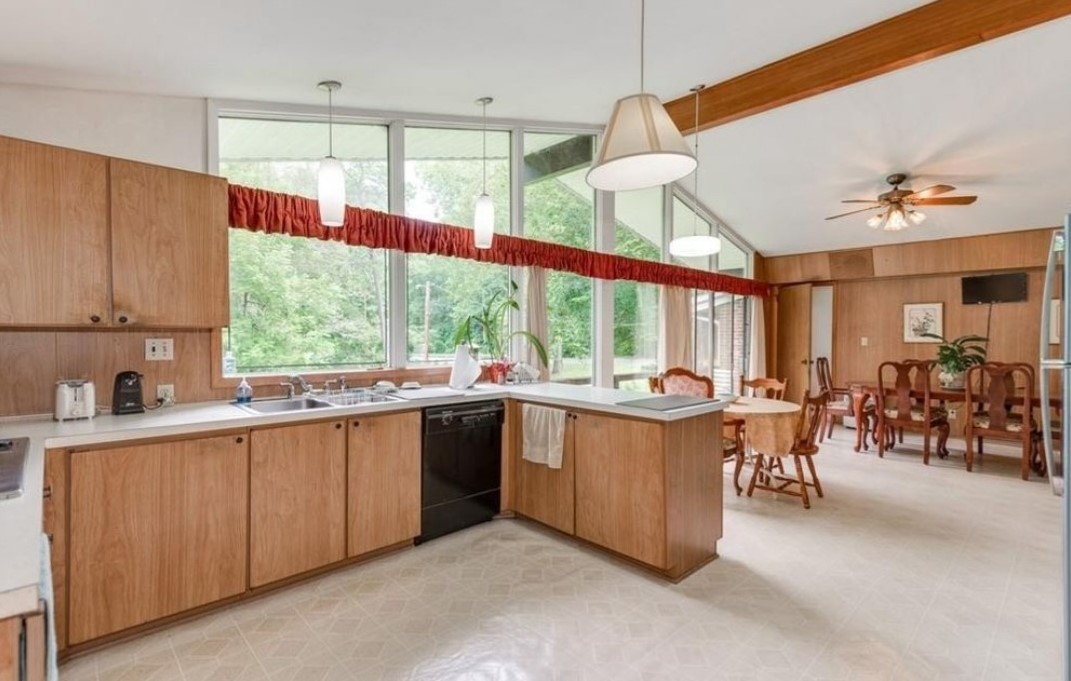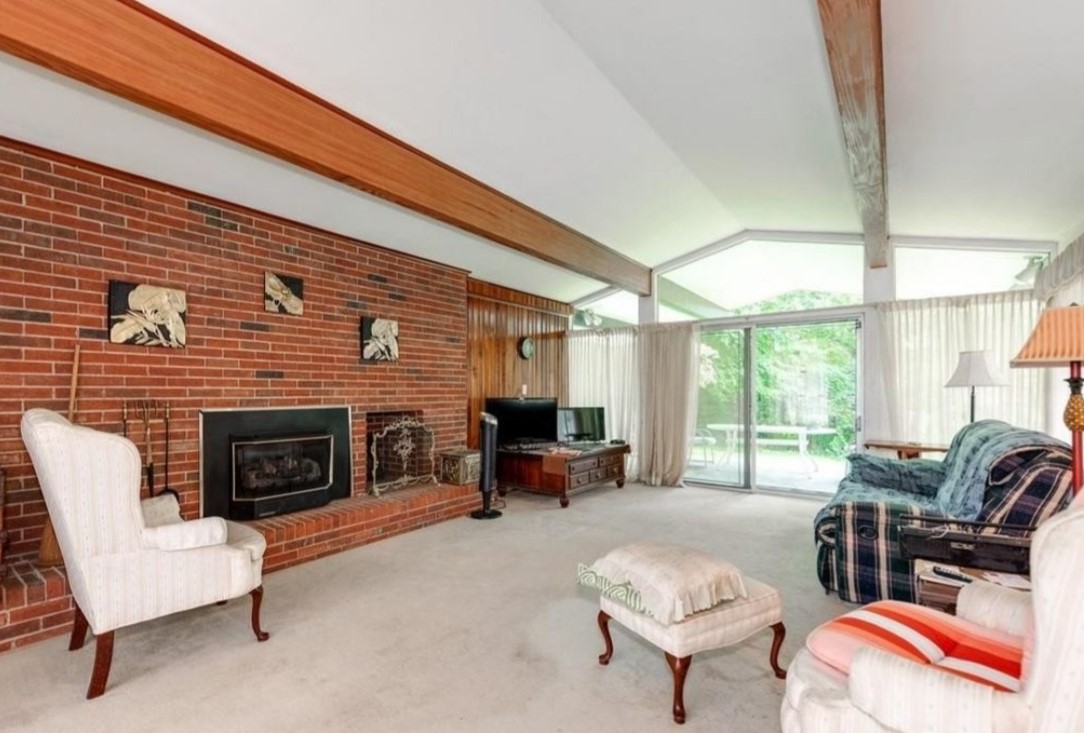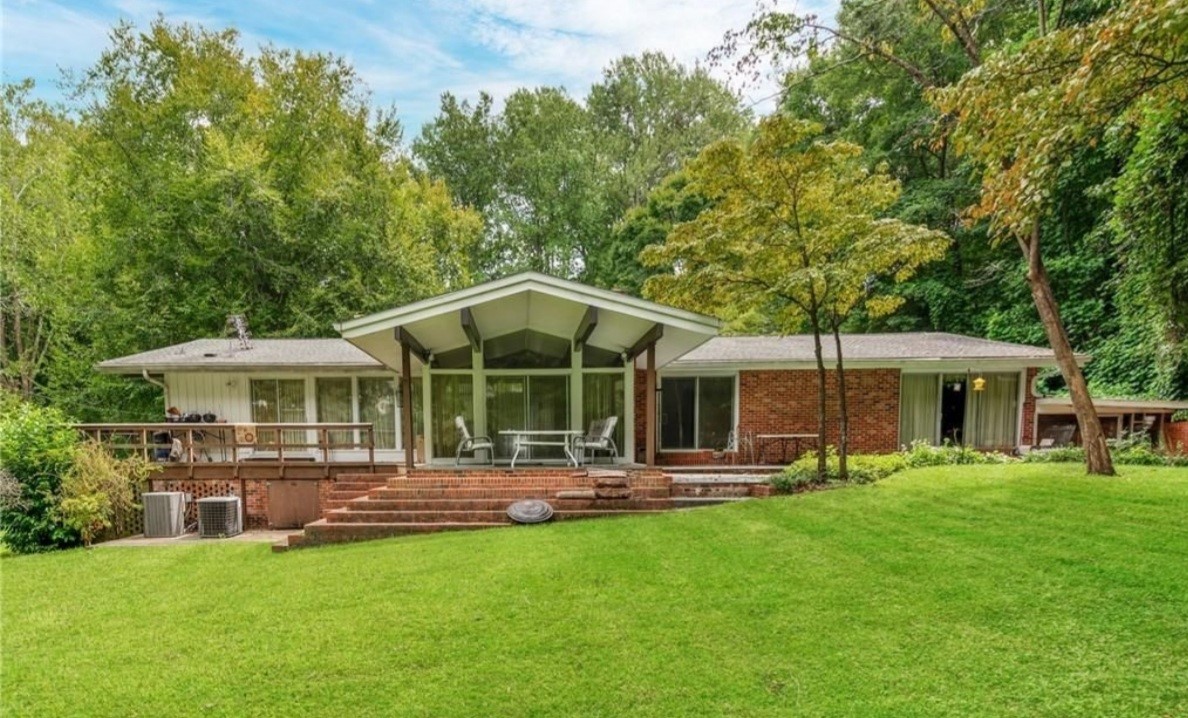 1958 - The Powell House, 425 Dunham Road, Gastonia NC. Model Mark 58, Plan D. Sold in 2021 to Dickson Shreffler and Tracy Wright.
---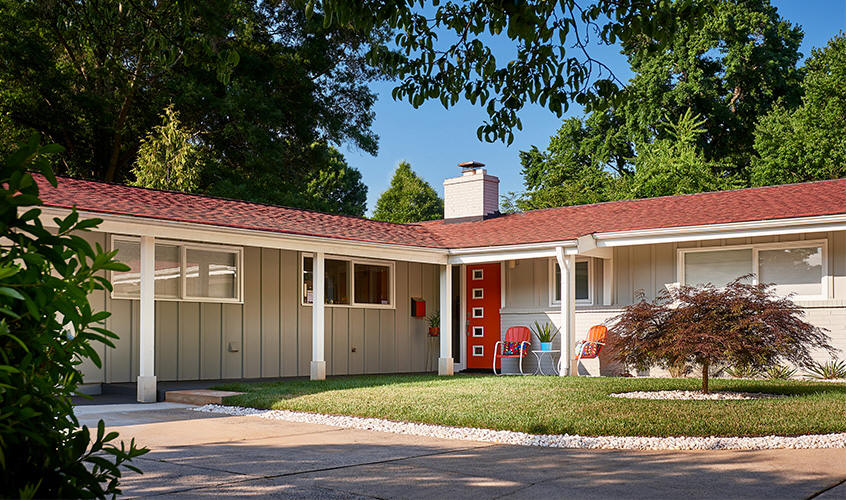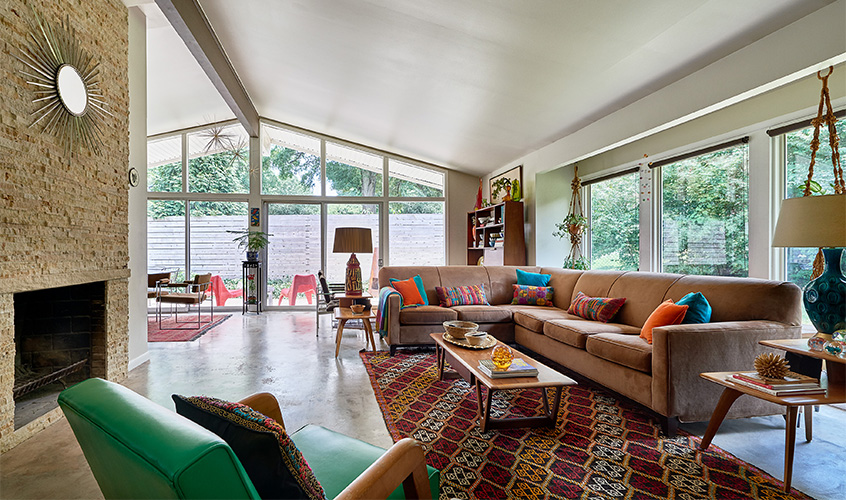 1958 - 3116 Pendleton Avenue, Charlotte NC. Rocky River Scholz California Contemporary Plan built by Crosland as a model home. Deeded in 2014 to Ronald W. and Marlon B. Morrow. Sold in 2015 to Virginia A. Saunders.
---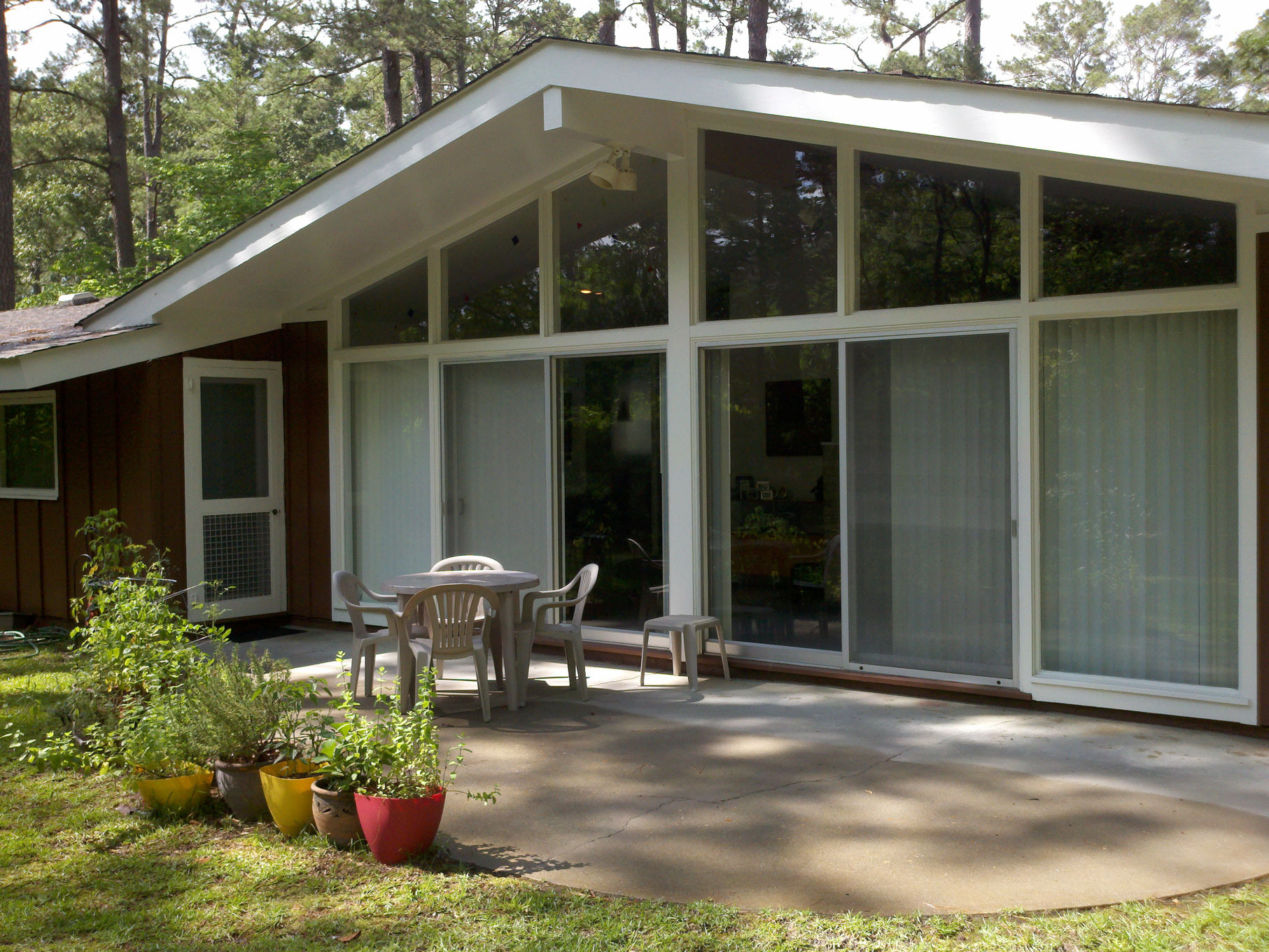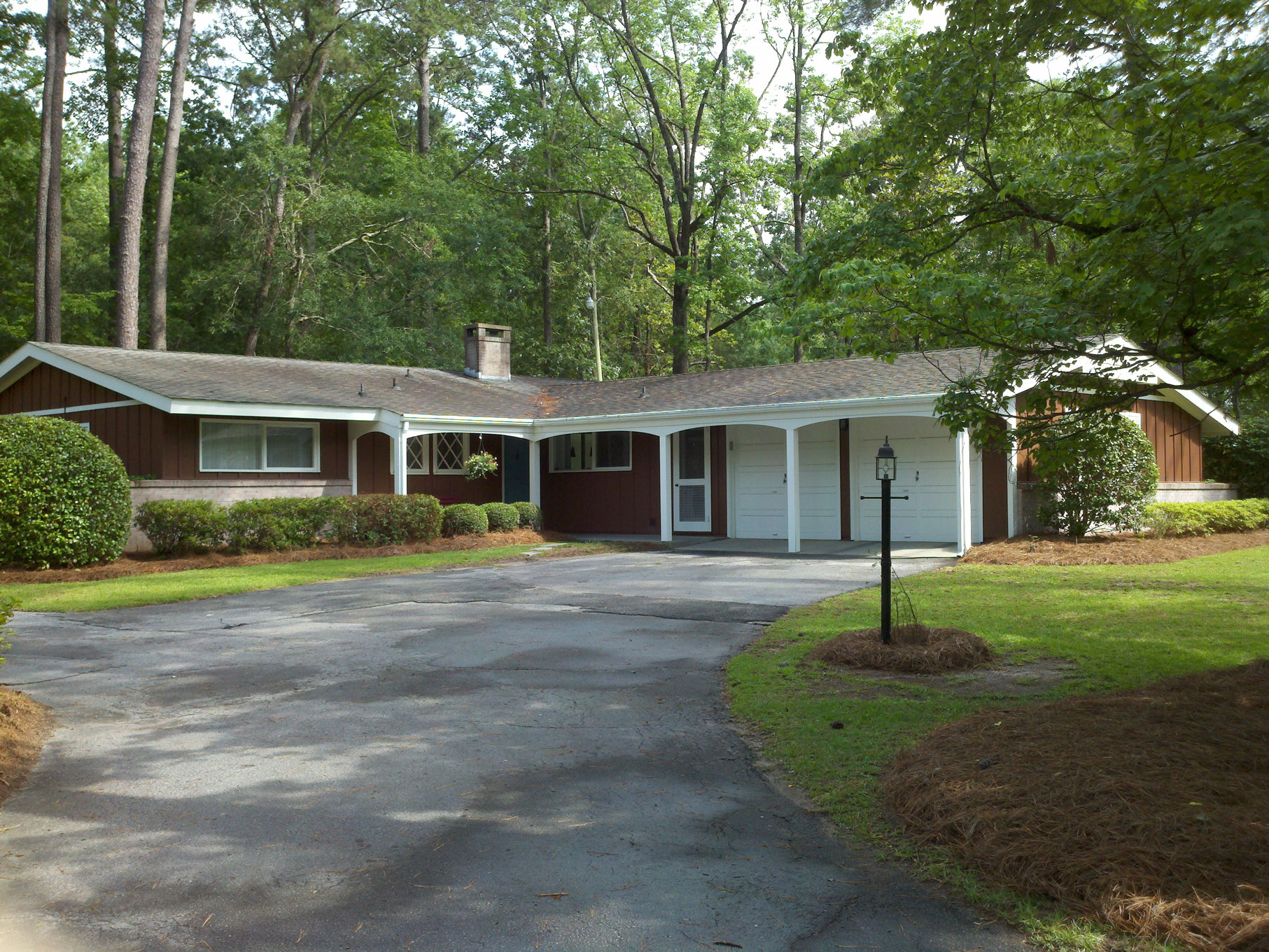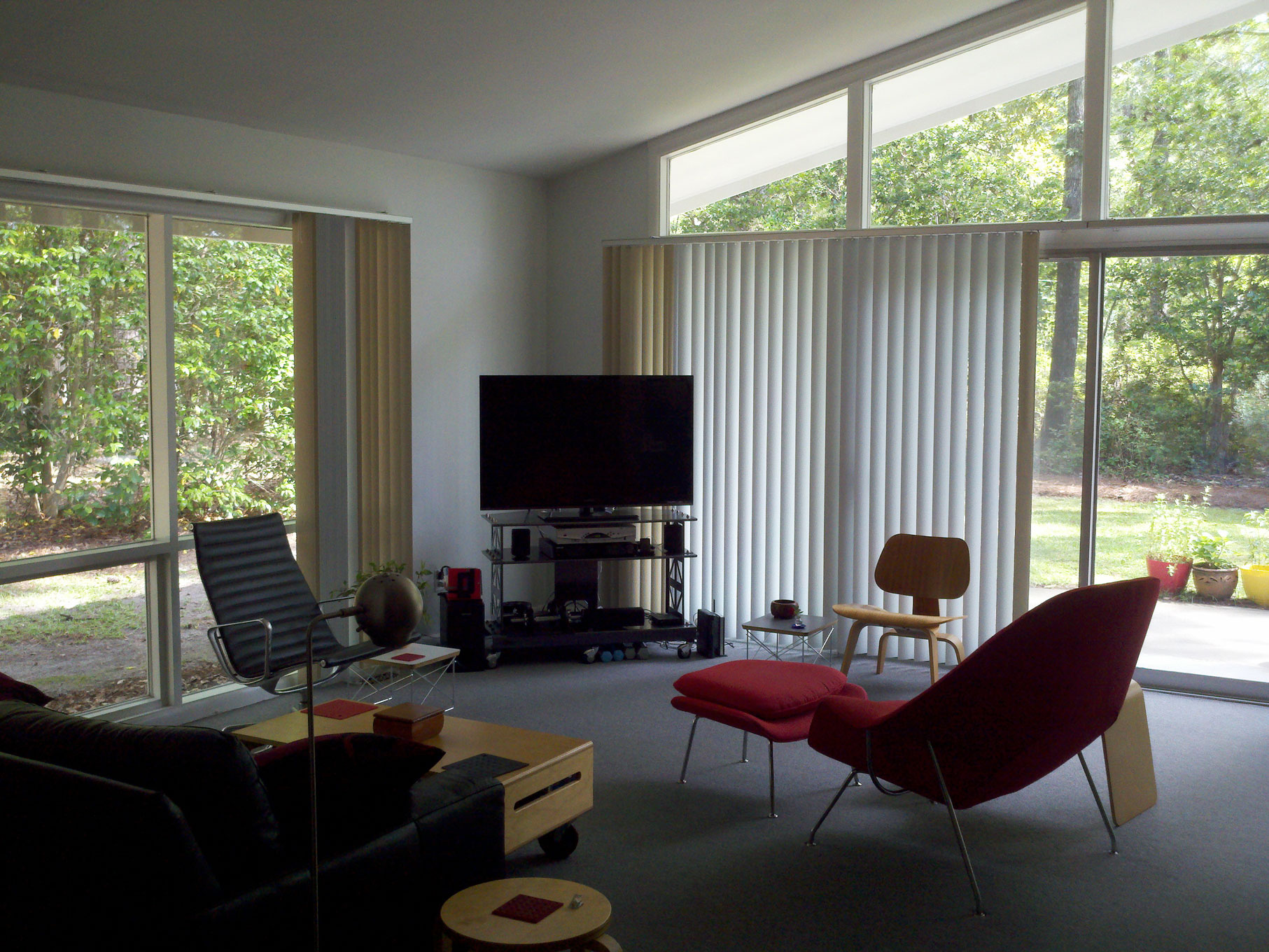 1959 - 204 Country Club Drive, Trent Woods NC. Sold in 1993 to George and Nedgelena Jennings who still owned it as of 2012.
---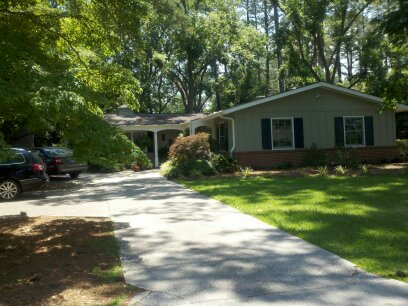 1959 - The Donna and David Woodruff, 202 Hillcrest Road, Trent Woods NC. Addition on the rear. The house was remodeled after a 1994 fire. As of 2012 still owned by the Woodruffs.
---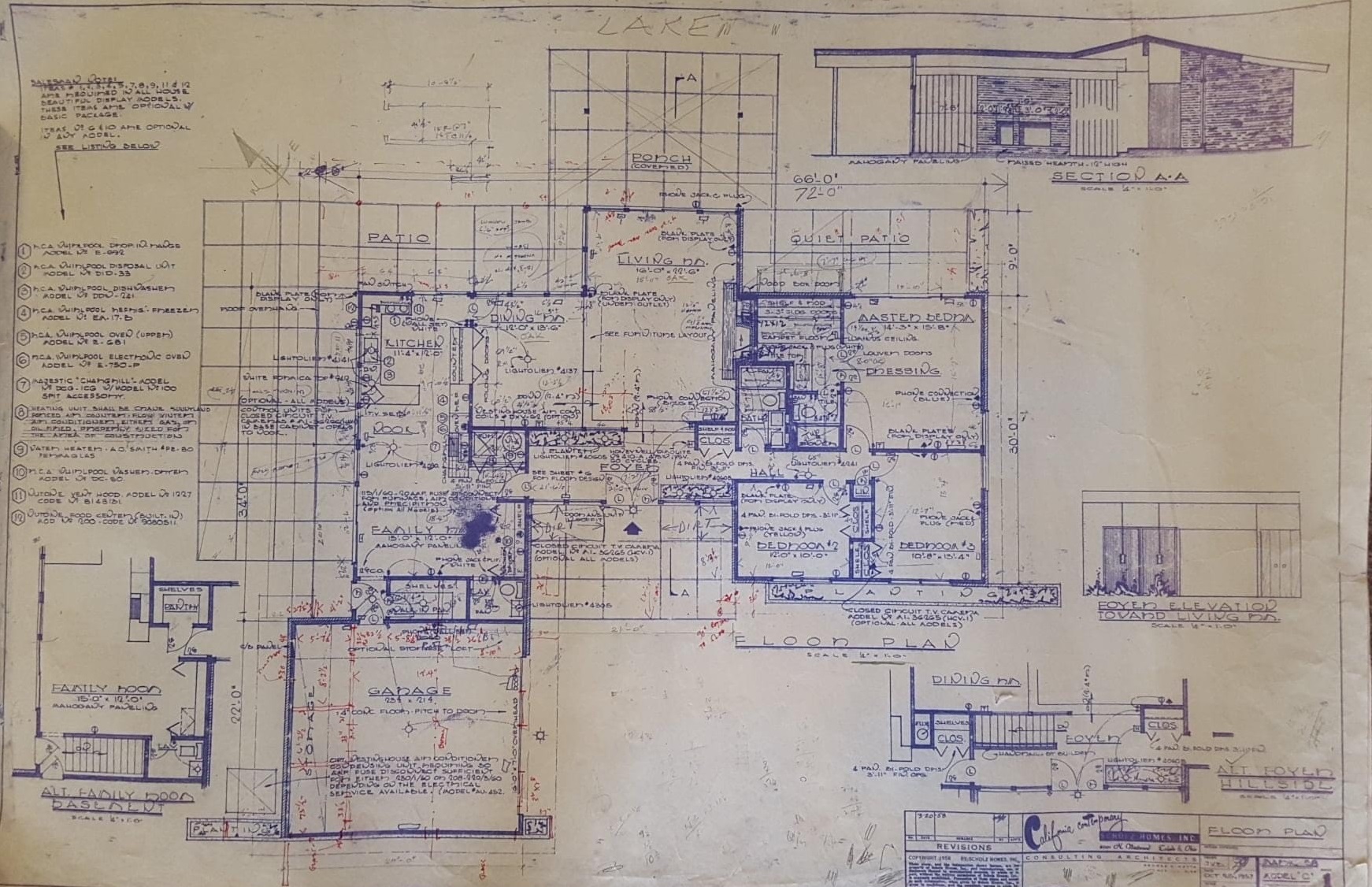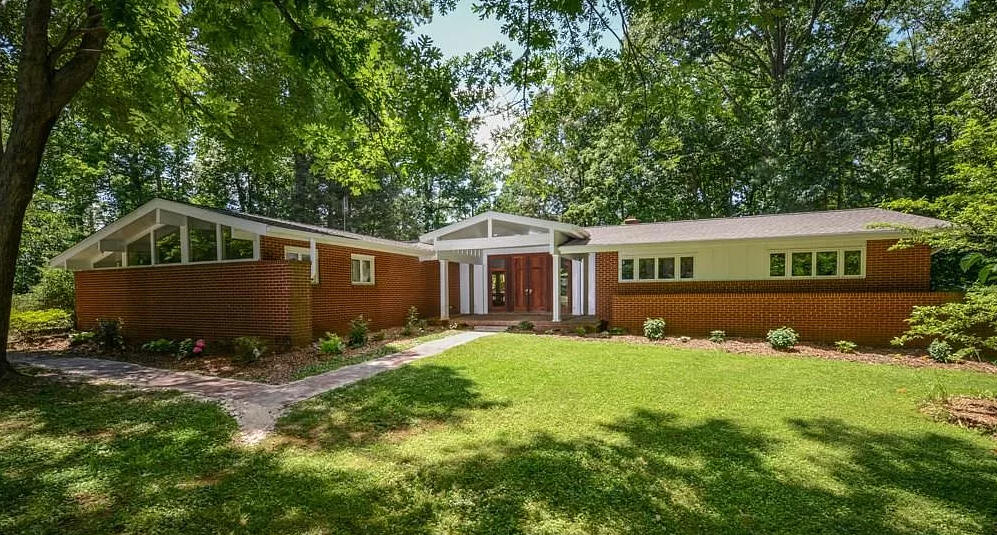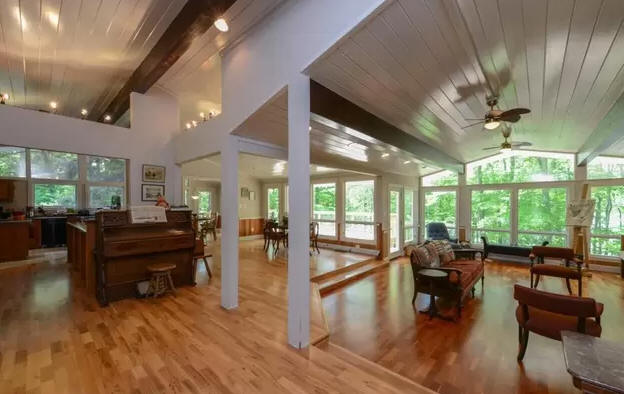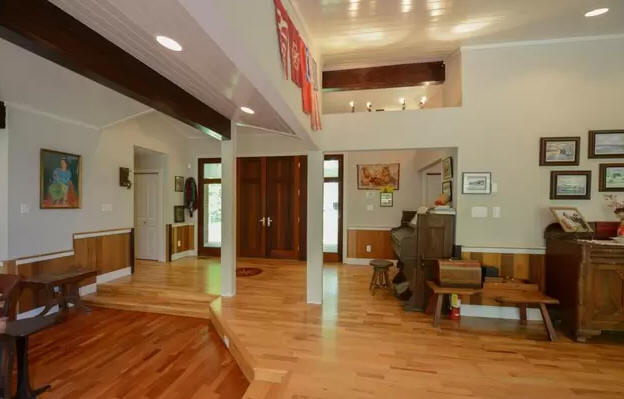 1959 - The Glenda H. and Joseph P. Rawley House, 509 Mendenhall Road, Jamestown NC. Rawley was the publisher of the High Point Enterprise. This is a California Contemporary Model C Hillside with some initial alterations to the foyer. Sold in 2004 to Sushmita D. and John M. Allen, who made some changes. Sold in 2021 to Mary and Aydin Erimez. Transferred later in 2021 to their revocable trusts.
---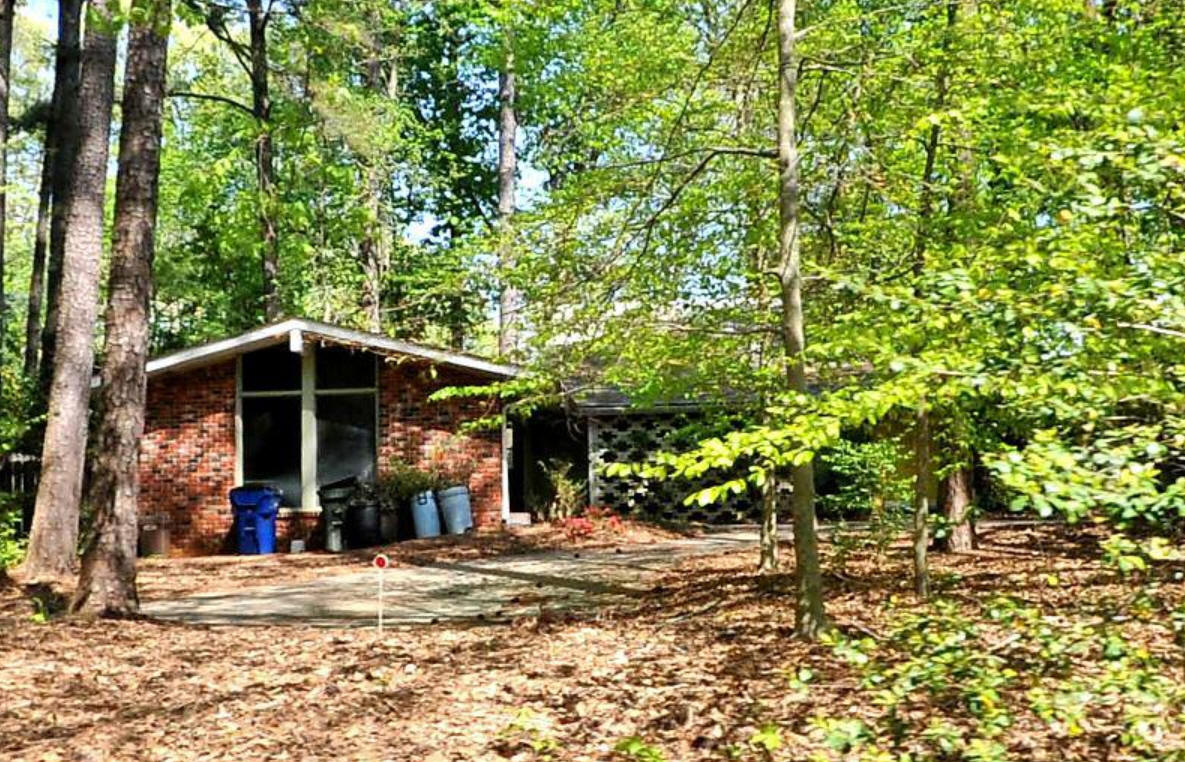 1960 - The Daniel C. and Katherine H. Boney Jr. House, 5004 Glen Forest Drive, Raleigh NC. Sold in 1961 to Charles E. and Helen S. Couns. Sold in 1963 to Hans and Ingeborg Ulbrich Sagan. Deeded in 2019 to heirs. Sold in 2021 to Alexandria D. and Tyler S. Jones.
---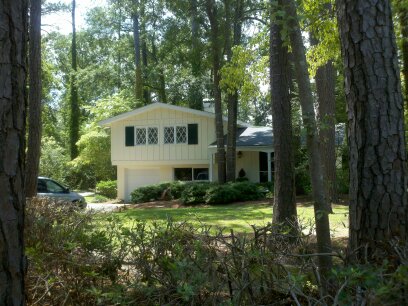 1960 - The Sarah and Marion Bailey House, 4707 Trent River Drive, Trent Woods NC. Sold in 2015 to James L. Robinson Jr.
---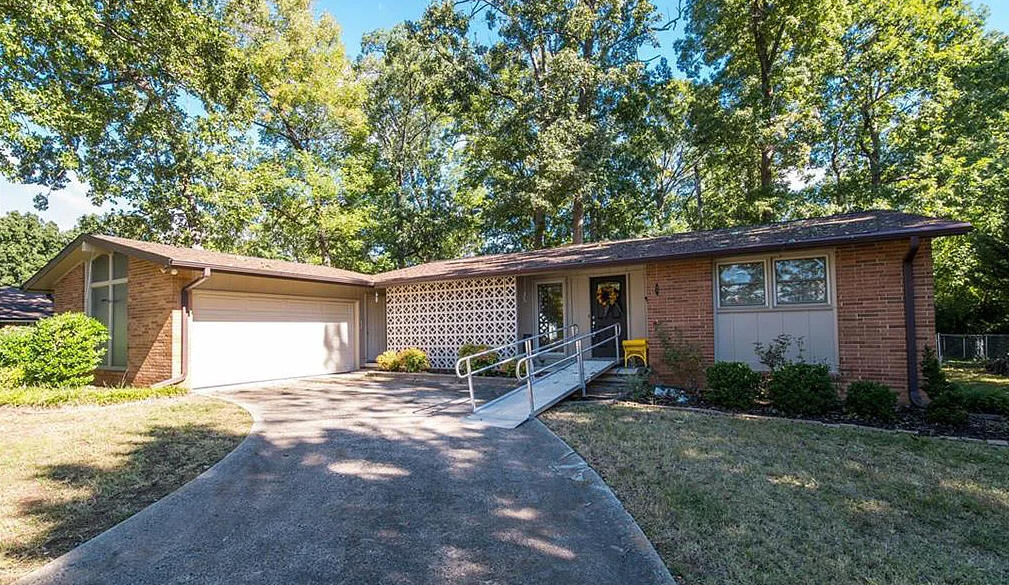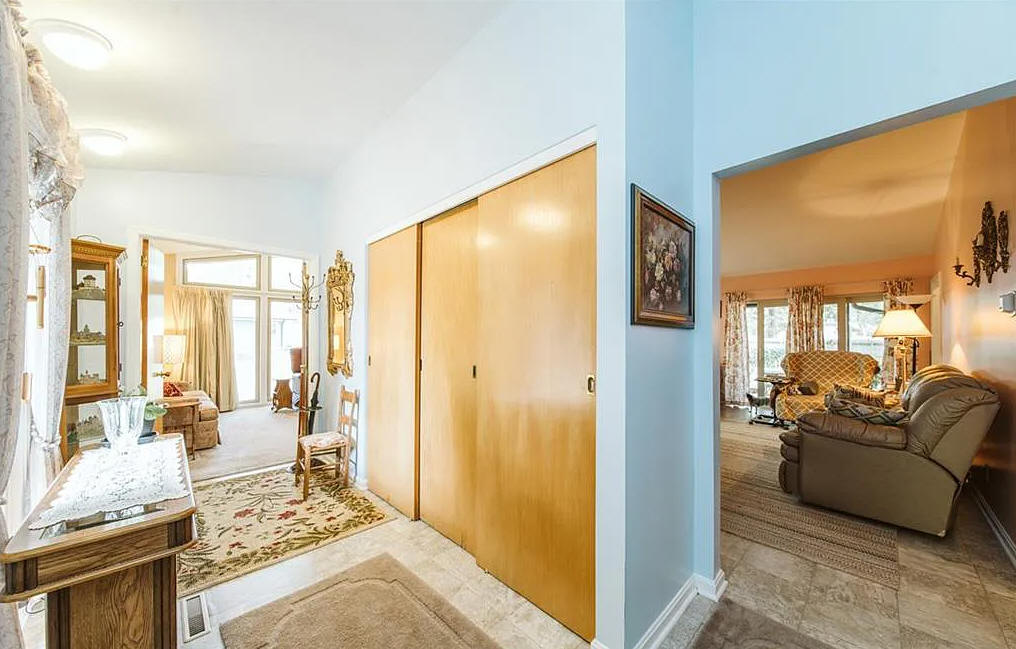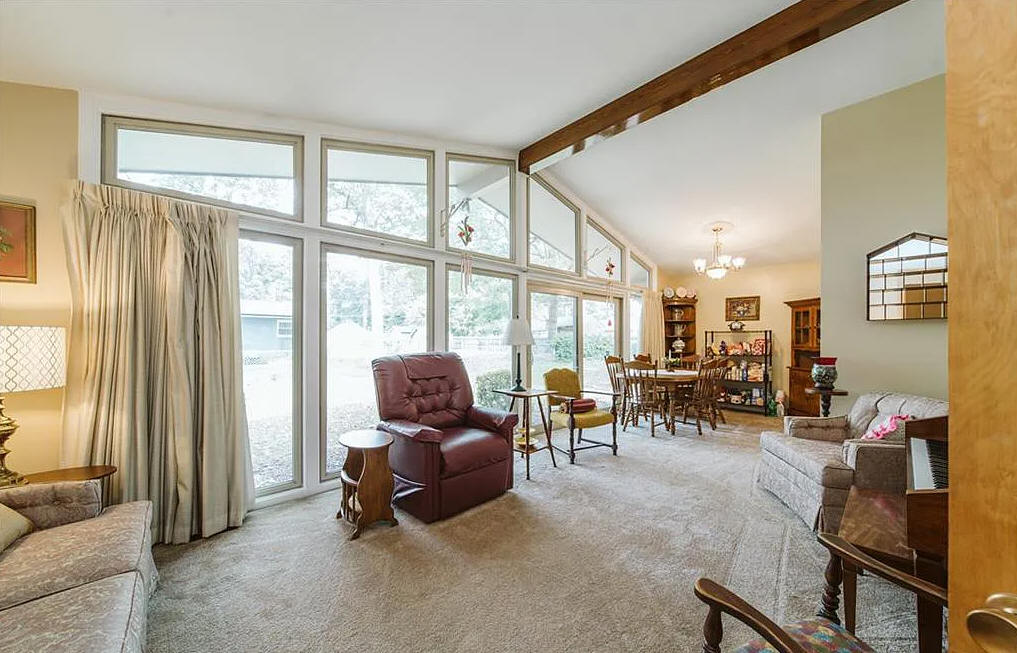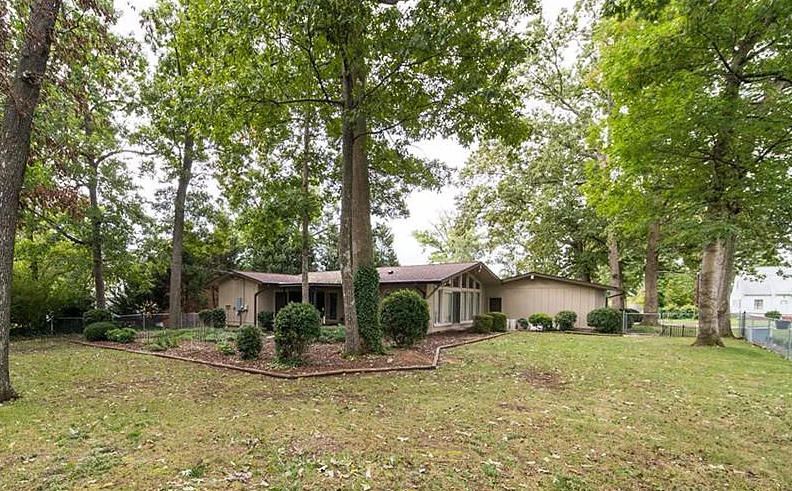 1962 - The Robert and Ruth Sexton House, 2721 Eldermont Steet, Burlington NC. Sold in 2013 to Laverne Martin. Sold in 2014 to Earnie Reedy Jr. Sold in 2022 to Maria Pomar-Anicama and Luis A. Rivera.
---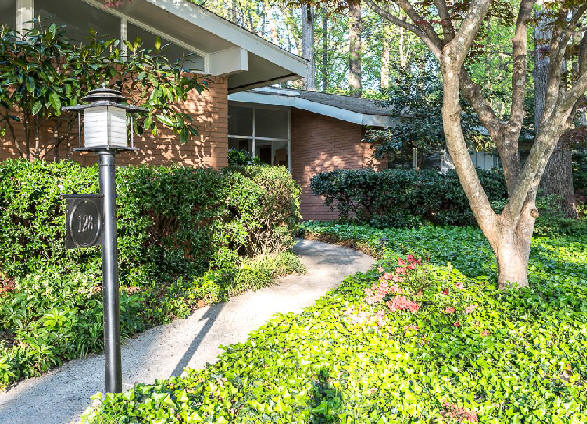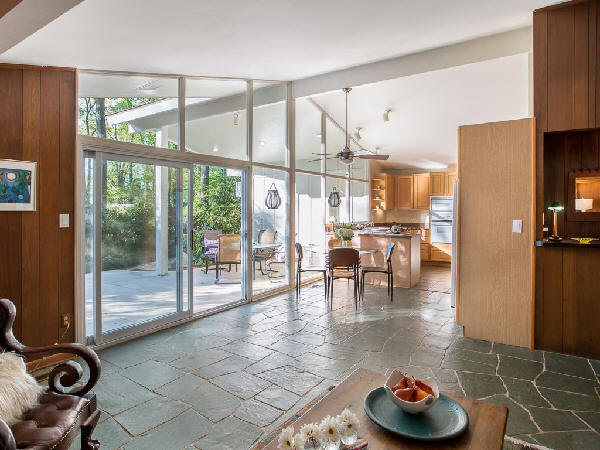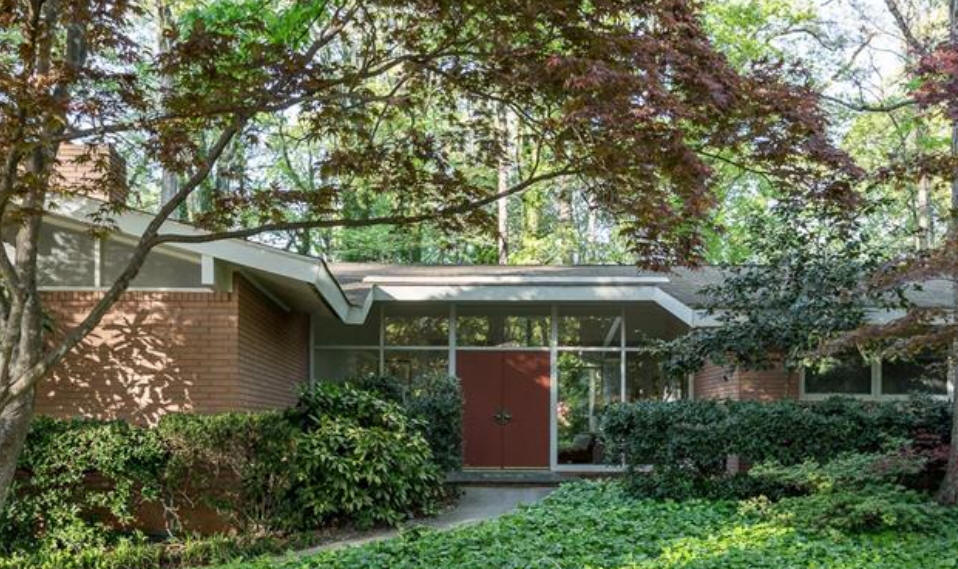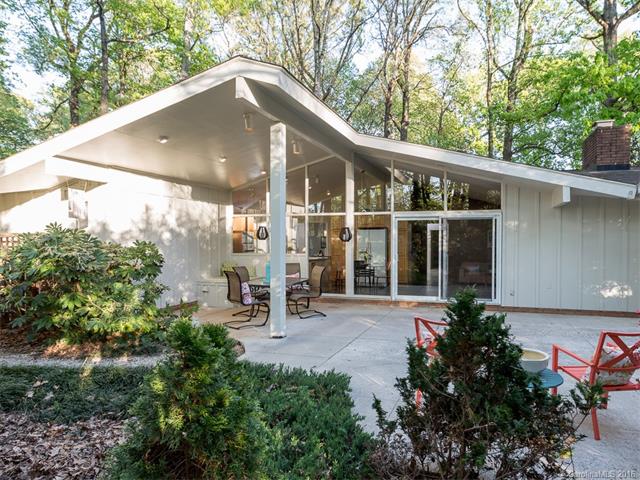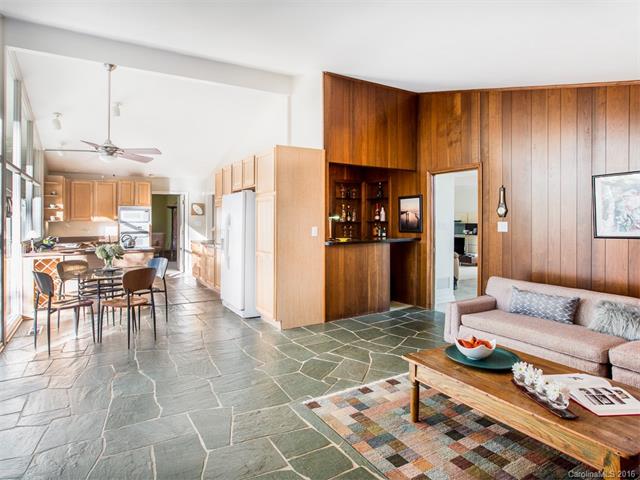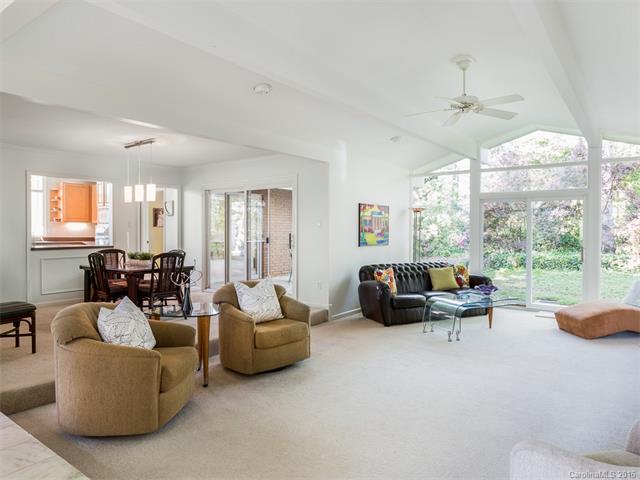 1963 - 128 Randstone Court, Charlotte NC. Sold to William and Holly Paul. Sold in 2001 to John Umberger and Rebecca Koon. Similar to 608 Robmont, below. Sold in 2016 to Susan and Stephen L. Hicks.
---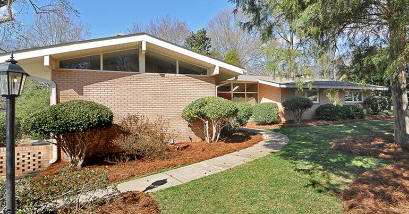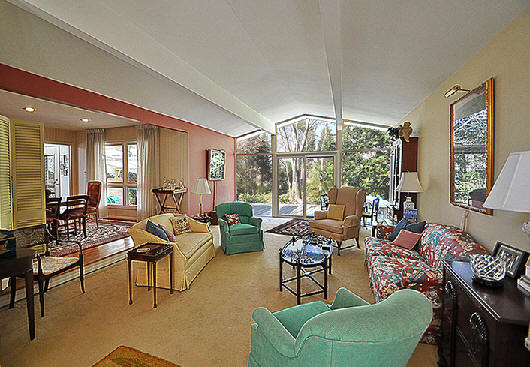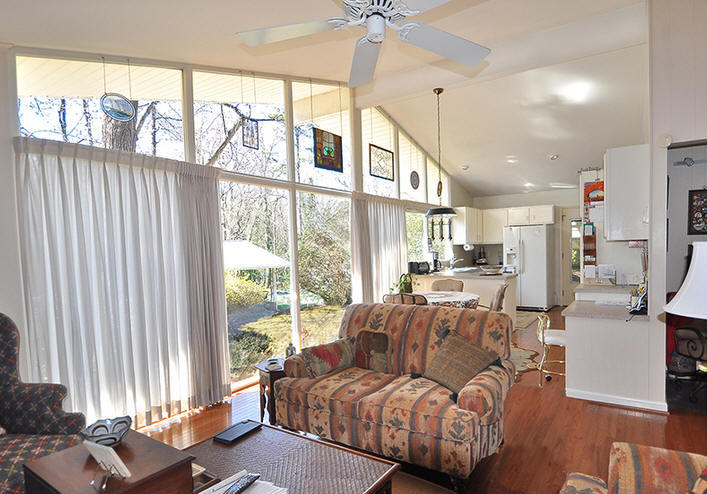 1964 - 608 Robmont Road, Charlotte NC. Built by Thomasson Builders. Sold to Shirley Ramsey. Transferred to Shirley and Blaine Ramsey. Deeded in 2005 to Shirley M. Ramsey. New thermal windows and a new roof in 2012. Sold in 2013 to Katherine L. and Derek E. Weidner. Sold in 2022 to Christine and Eric Grand.
---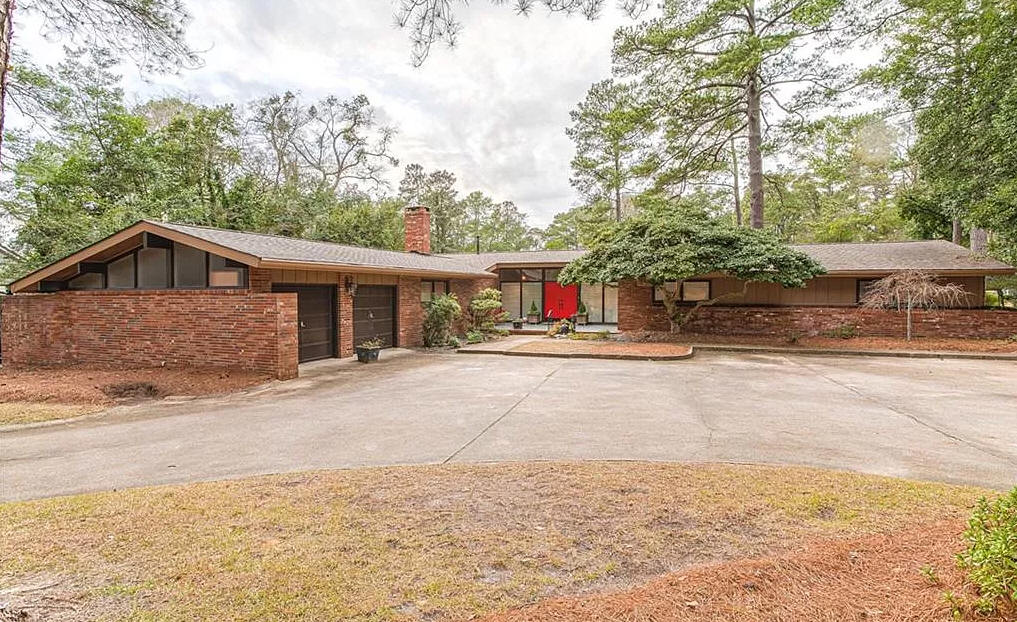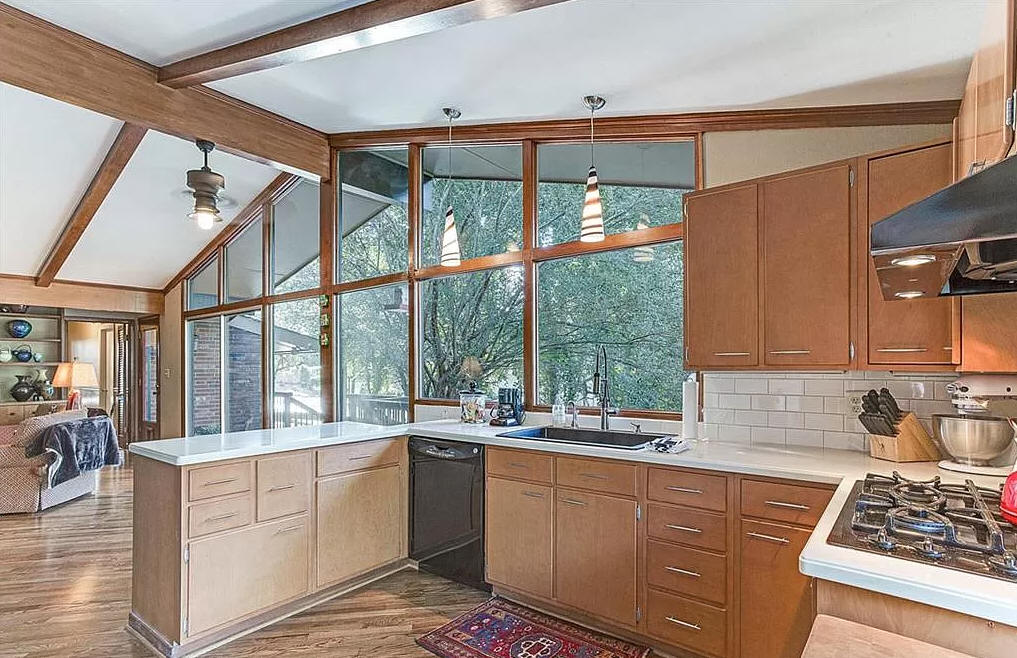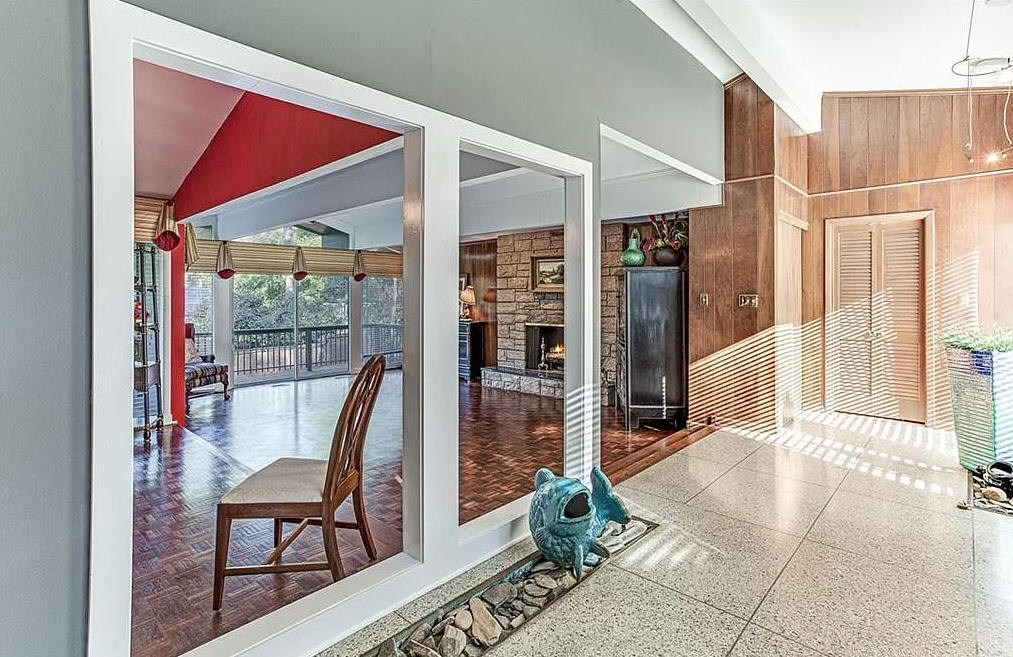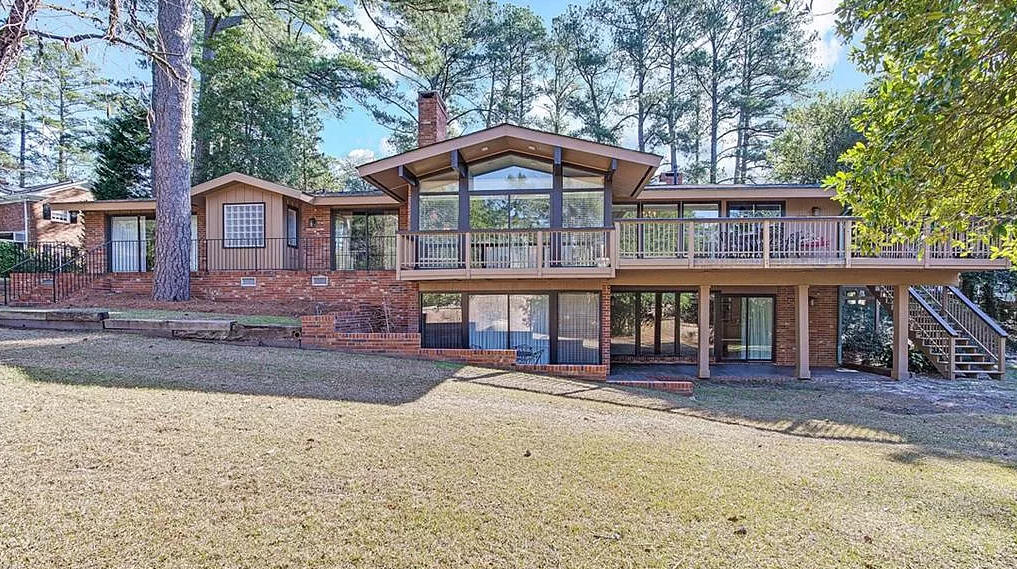 1964 - The Crowell and Joan Daniel House, 1914 Winterlochen Road, Fayetteville NC. Sold in 2003 to Roscoe L. Blue III and Ashley Butler. Sold in 2020 to Shayna D. and Gregory Stephen Dudak.
---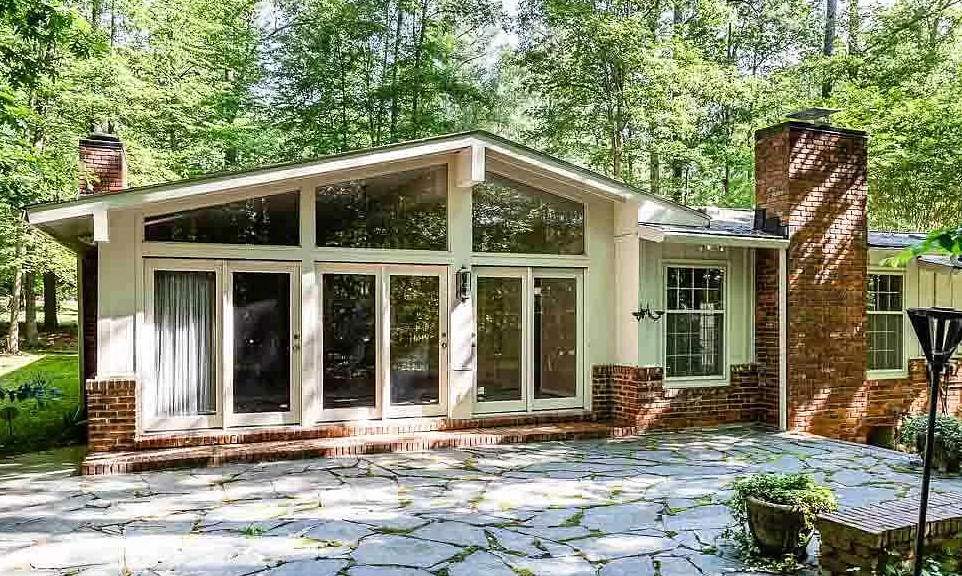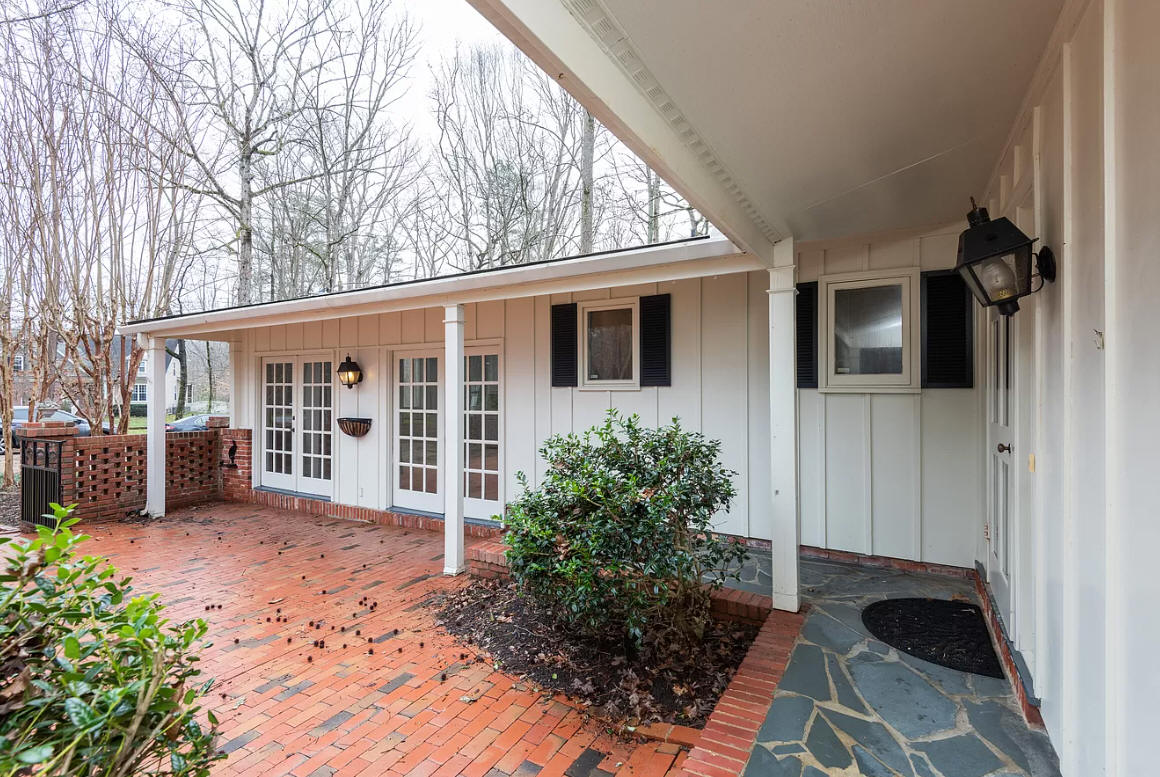 1964 - The Joan Emerson and Michael Page Teer House, 3566 Hamstead Court, Durham NC. The house often hosted people who came to Duke for the Rice Diet program, among them Elvis Presley. Sold in 1974 to Penelope L. and James R. Pleasants Jr. Sold by heirs in 2020 to Kelsey R. Hanrahan and Colin Hopkins Di Meo.
---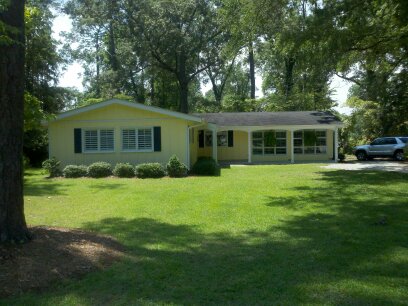 1965 - The Edna Williams House, 4703 Trent River Drive, Trent Woods NC. Built by Robert H. (Bobby) Stephens. Sold in 1991 to his son Paul and Rebecca Stephens. The house was remodeled and the garage enclosed. Sold in 2001 to James and Janet Corcoran. Sold in 2003 to Stacey L. Swecker. Sold in 2011 to Chad and Kindelle McCullen.
---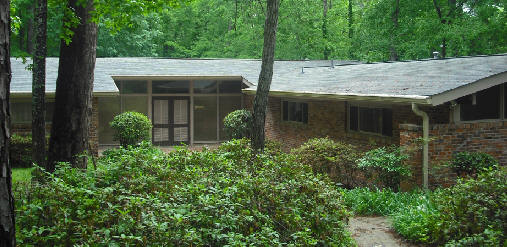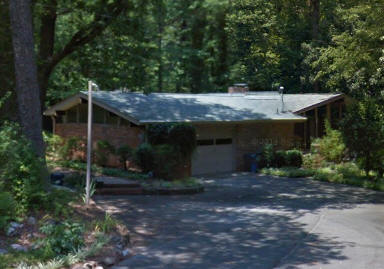 1965 - The Charles and Josie Humphries House, 3835 Somerset Drive, Durham NC. Sold in 1981 to Mary Beth and John T. Scherer. Sold in 1989 to Kuo- Sun and Kuo-Sun Su Chang.
---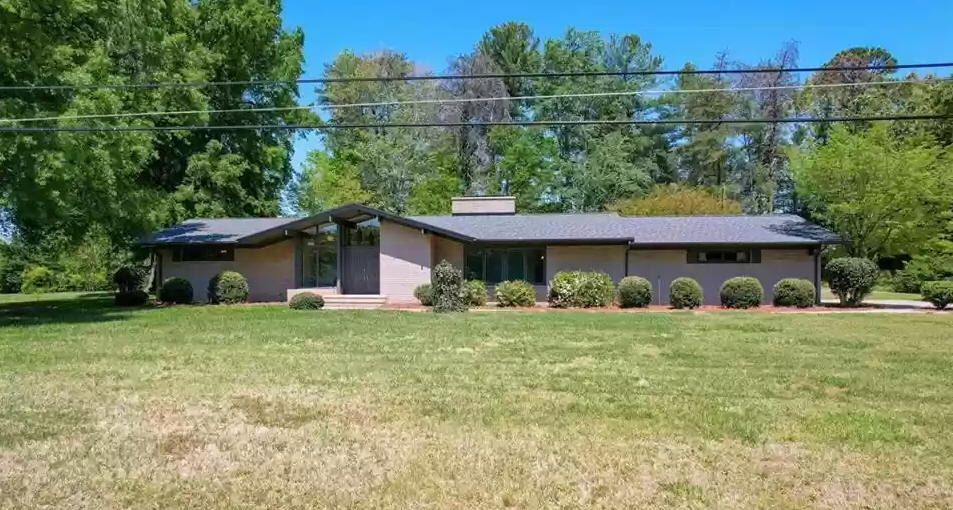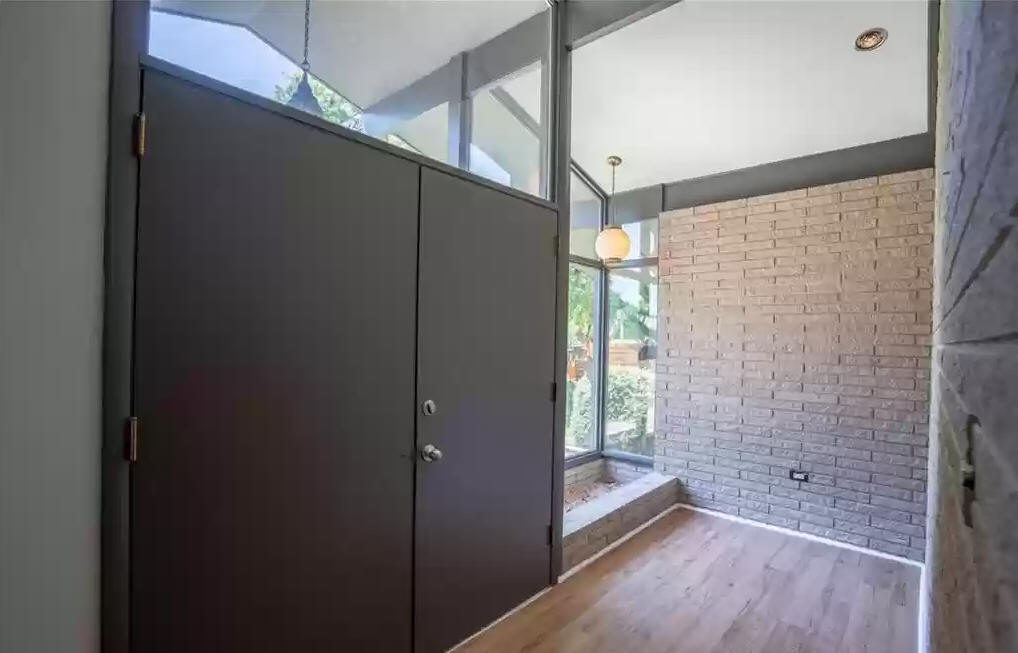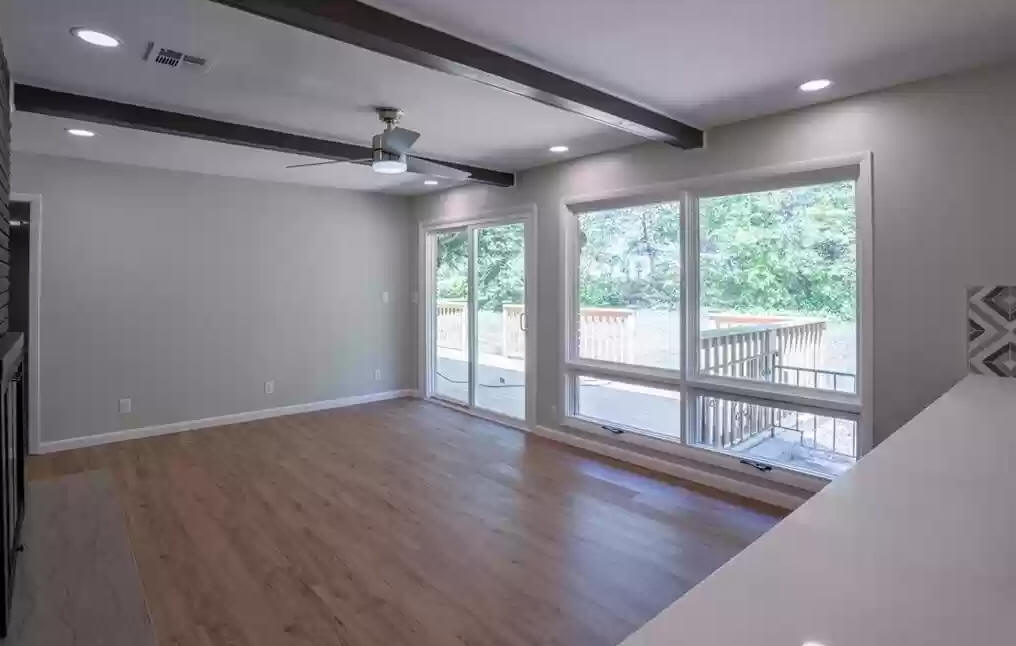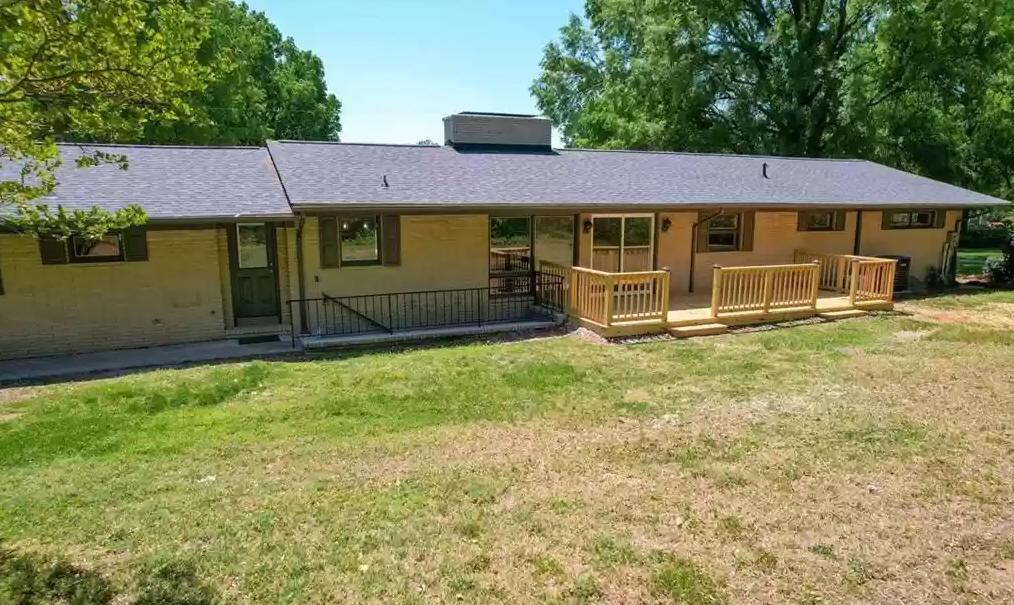 1965 - The Freeman House, 2512 Sunnycrest Drive, Reidsville NC. Deeded to various family members over the years. Sold in January 2022 to Blended Home Investments, who did a renovation. Sold again in 2022.
---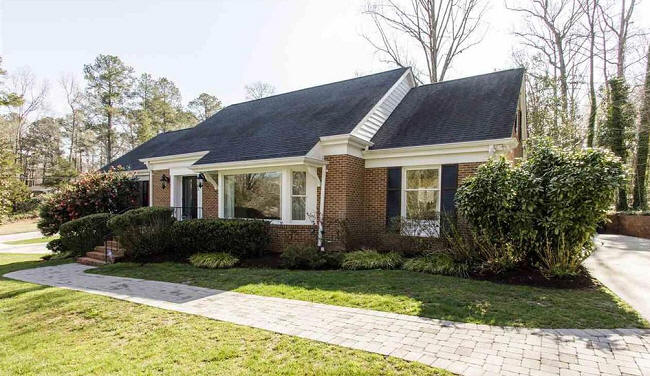 1966 - 2703 Montgomery Street, Durham NC. Sold in 2019.
---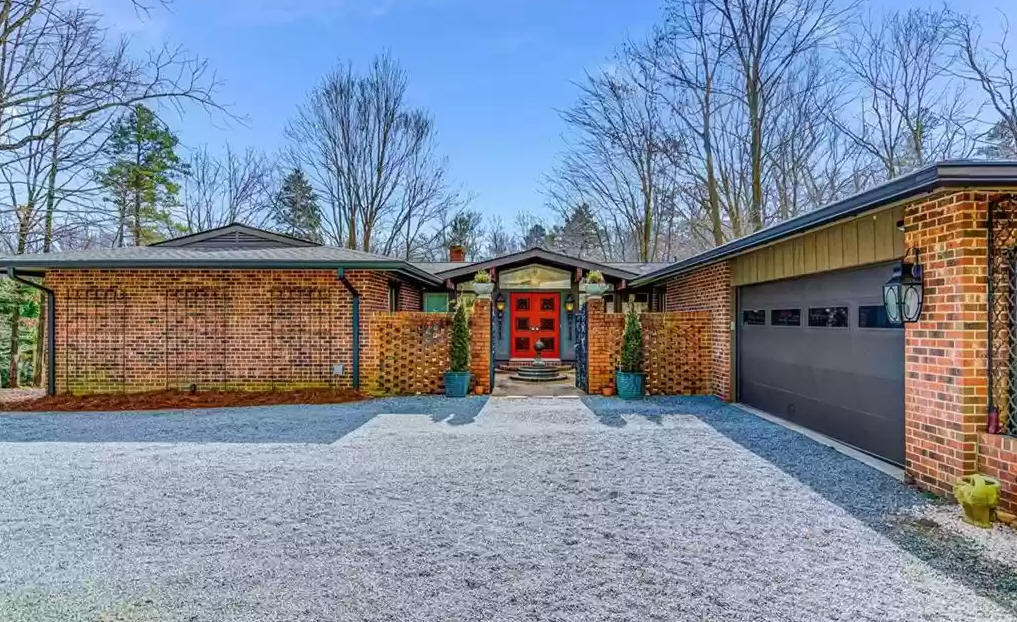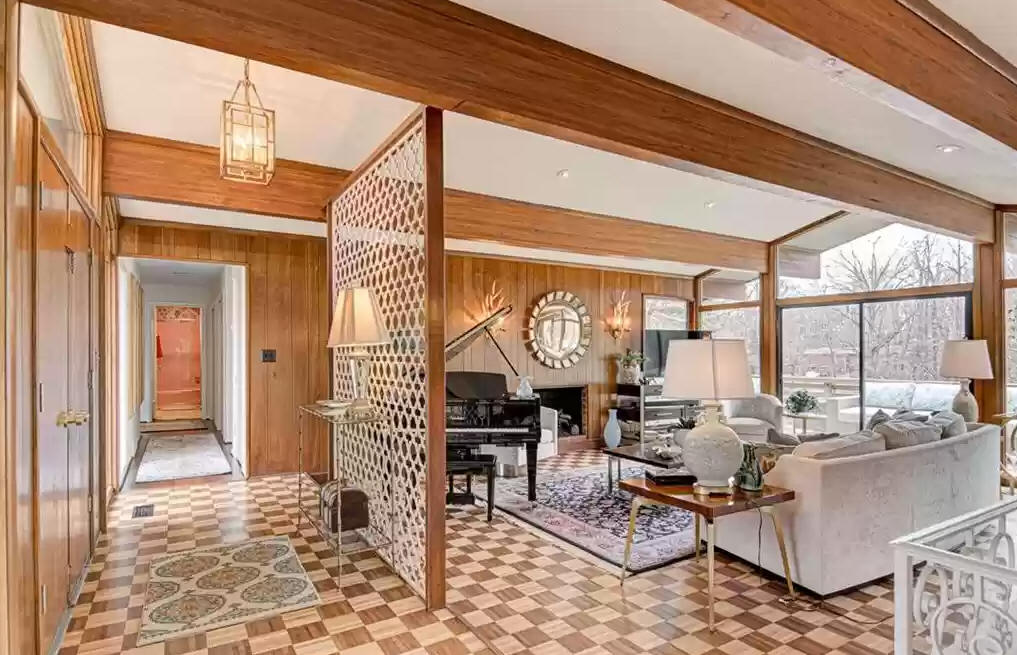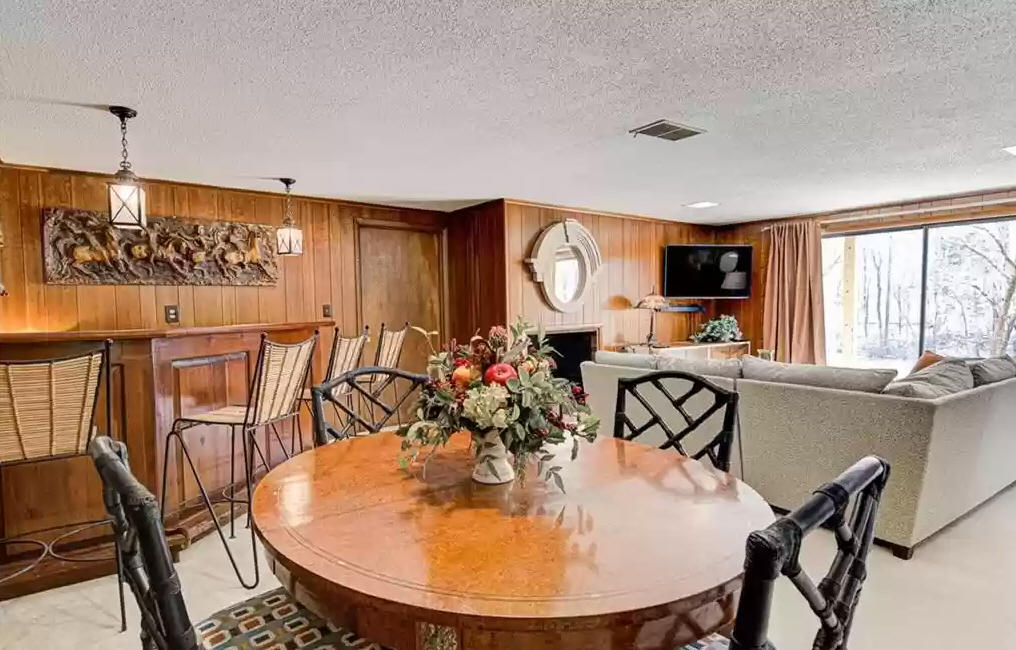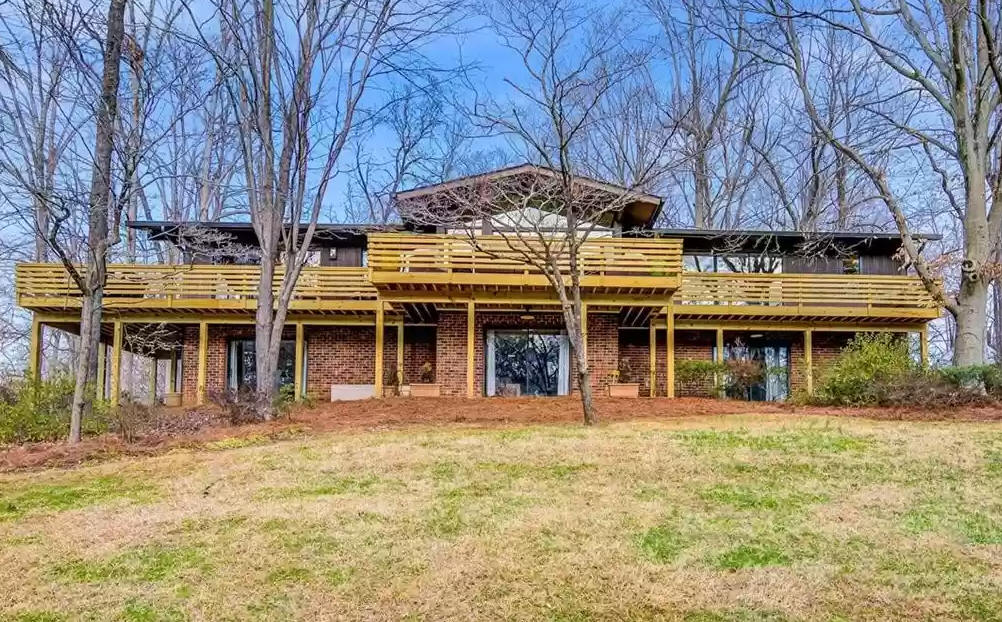 1966 - 427 Country Club Circle, Lexington NC. Model Mark 65. Mildred Conrad Shoaf deeded it as a gift in 1987 to Jane Shoaf Motlow. Sold in 1990 to Mary M. and Glenn L. Clark. Sold in 2018 to James G. Evans and Timothy A. Peacock. Sold in 2021 to Mariel L. and Paul W. Swan.
---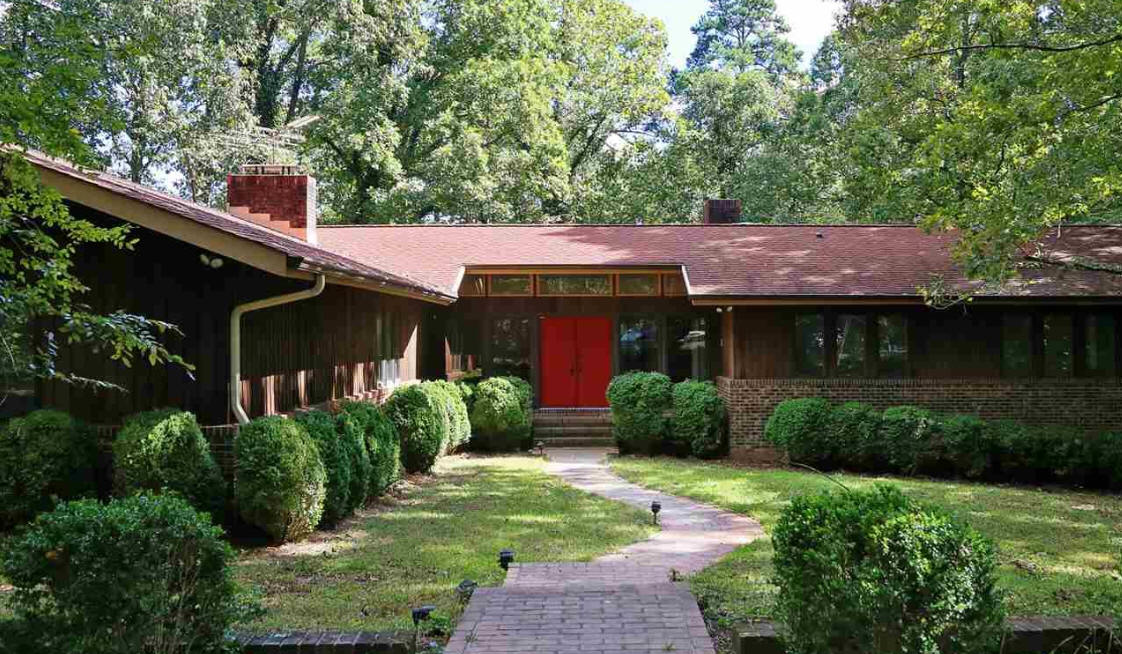 1979 - The Helen T. and Roy F. Hutchinson House, 703 Greenwood Road, Chapel Hill NC. Needs verification as a Scholz design. Deeded in 1989 to Helen T. Hutchinson. Transferred in 2014 to heirs. Sold in 2019 to Anne W. Ruminjo and Gabriele N. Morosoff.
---
Sources include: George and Nedgelena Jennings; Ramon Alvarez.