JAMES (JIM) C. POSEY (1942-2020)
Posey grew up in Asheville, graduating from Lee Edwards High School in 1959. He attended Duke in Chemistry then transferred and graduated from NCSU with a BA in Architecture in 1966. He worked in the office of Charles Sappenfield one summer during NCSU. Three years working for Arthur Cogswell and Werner Hausler was followed by working as the onsite representative for Eduardo Catalano on the Greensboro-Guilford County Government Center. After that project, Posey started his own design company, adding a construction firm in 1982.
---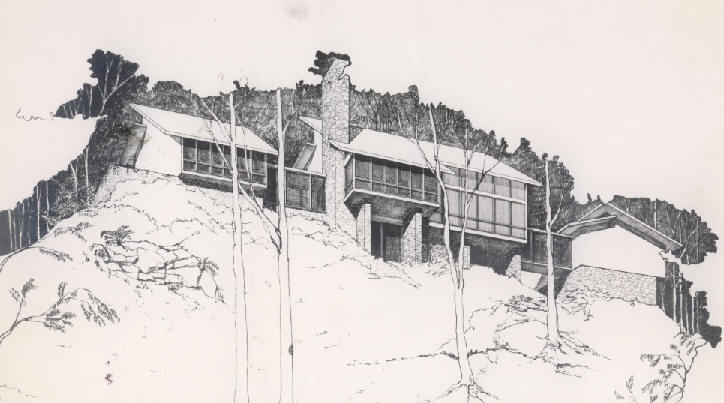 1973 - The Paul Steadman House, Brushy Mountain, Yadkinville NC. Unbuilt.
---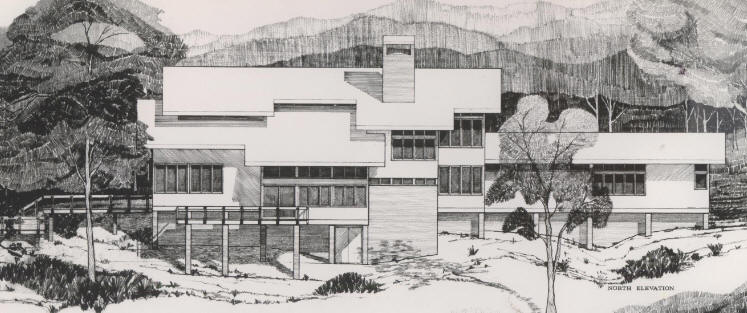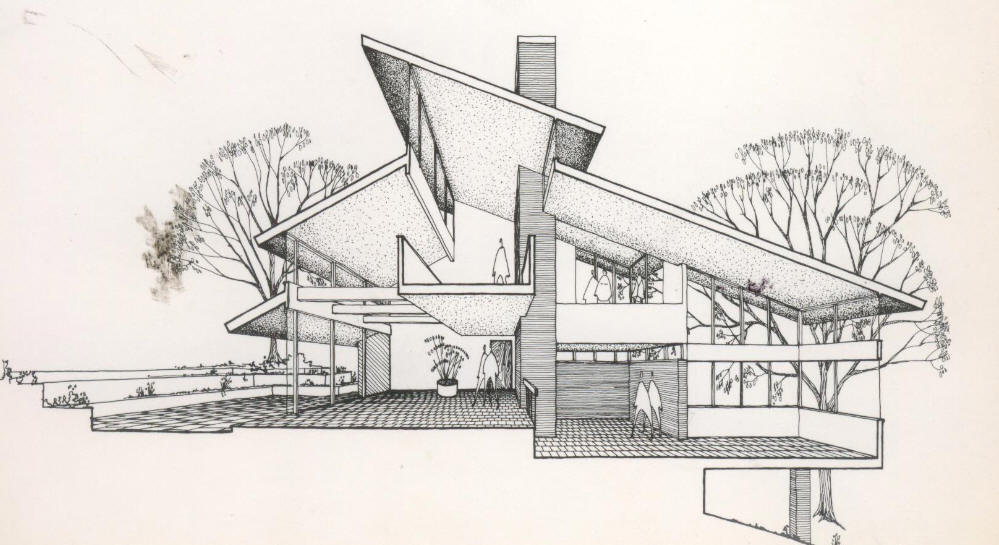 1974 - The Dudley Moore House, Jamestown NC. Unbuilt.
---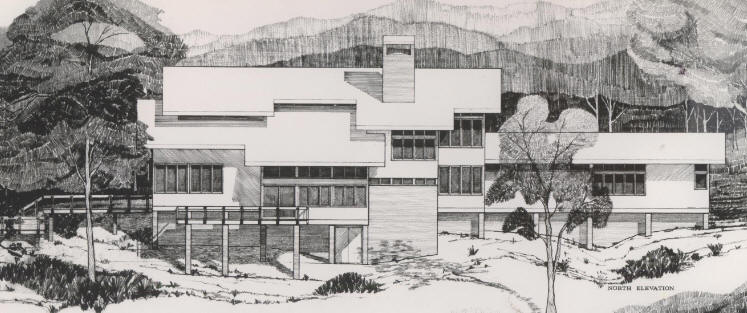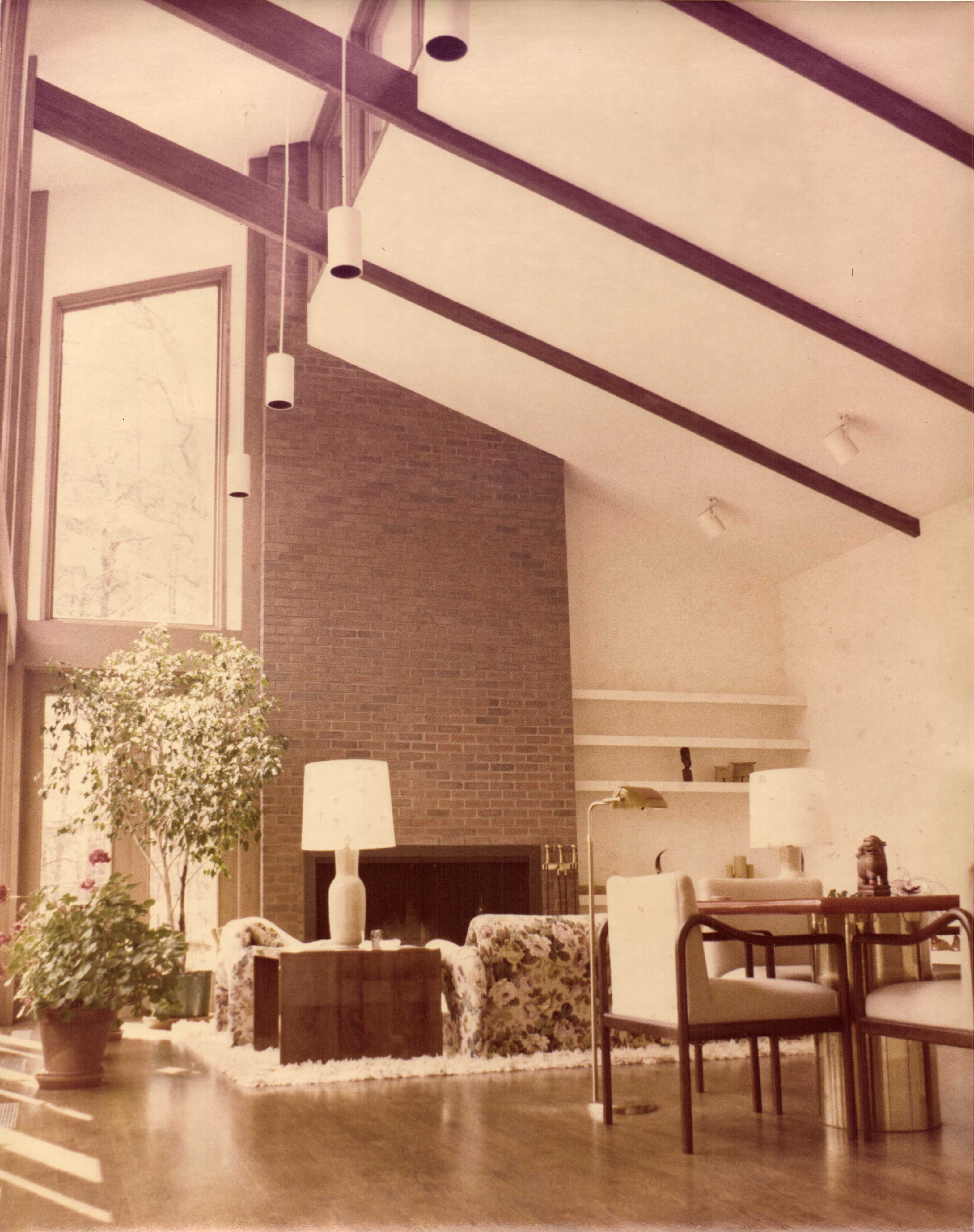 1976 - The Ronald and Susan F. Green House, 1210-B Westridge, Greensboro NC. Commissioned 1974. Landscape design by Dennis J.Mullane III. Remodeled 2000. Sold in 2006 to William C. H. and Lynne C. Hogan. Sold in 2008 to Jennifer Sadock and Steven I. Friedland.
---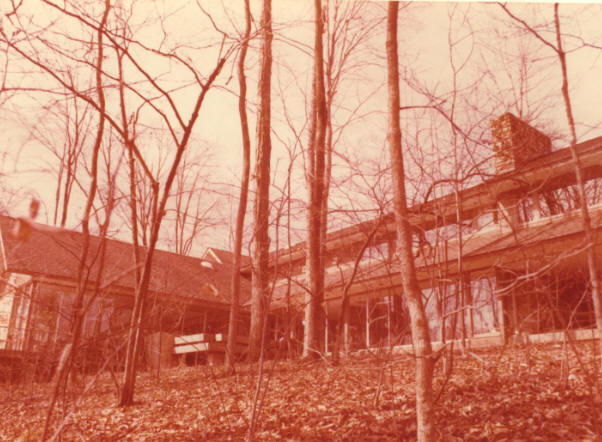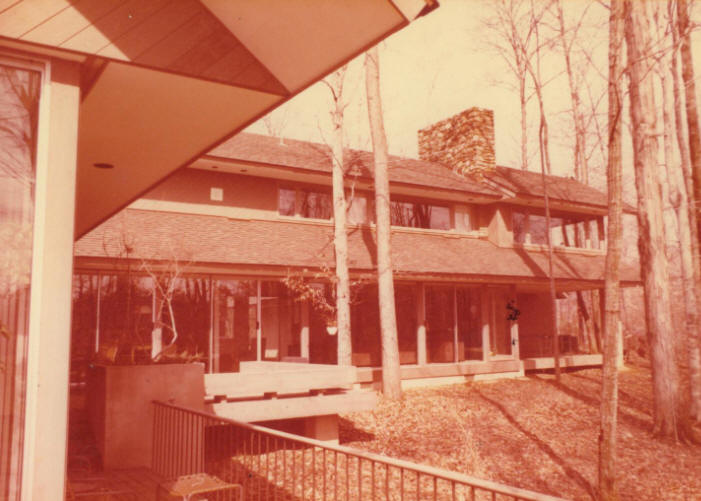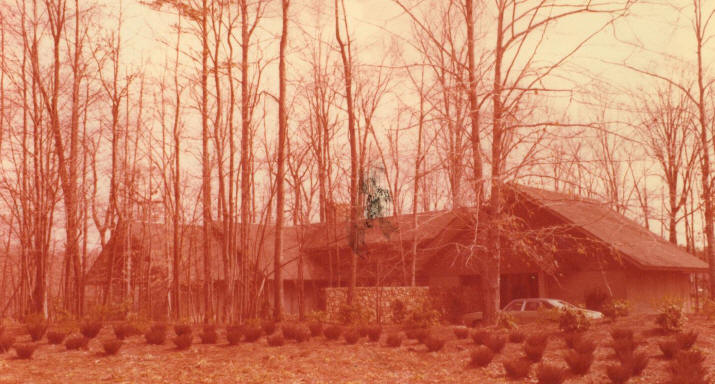 ---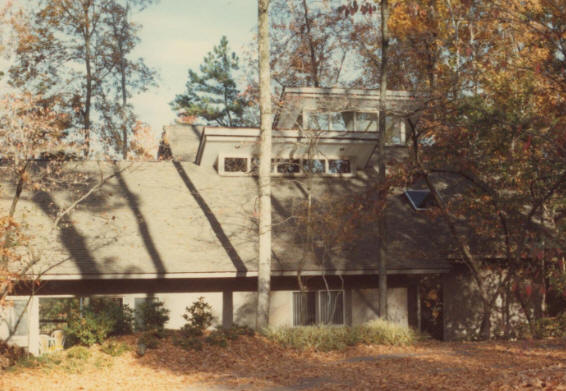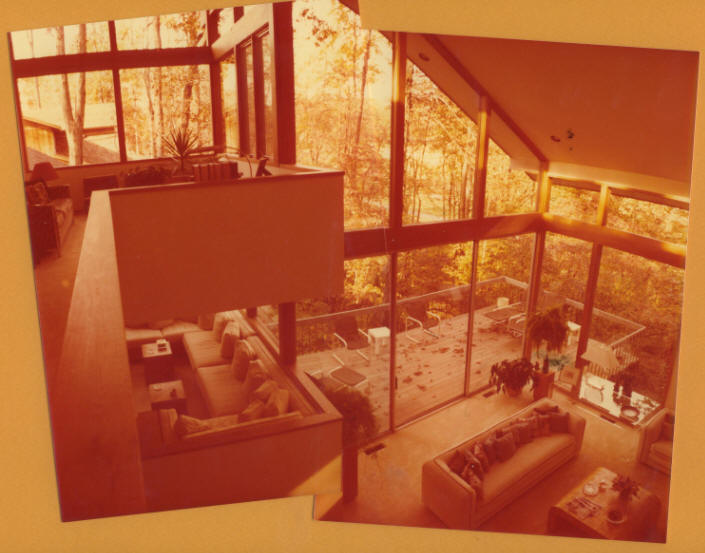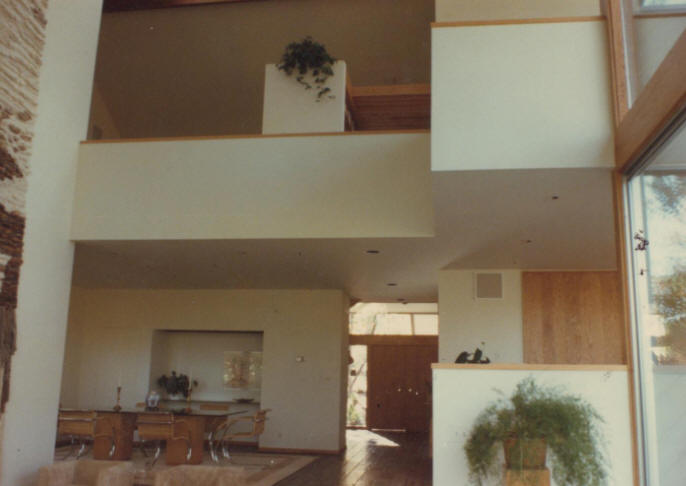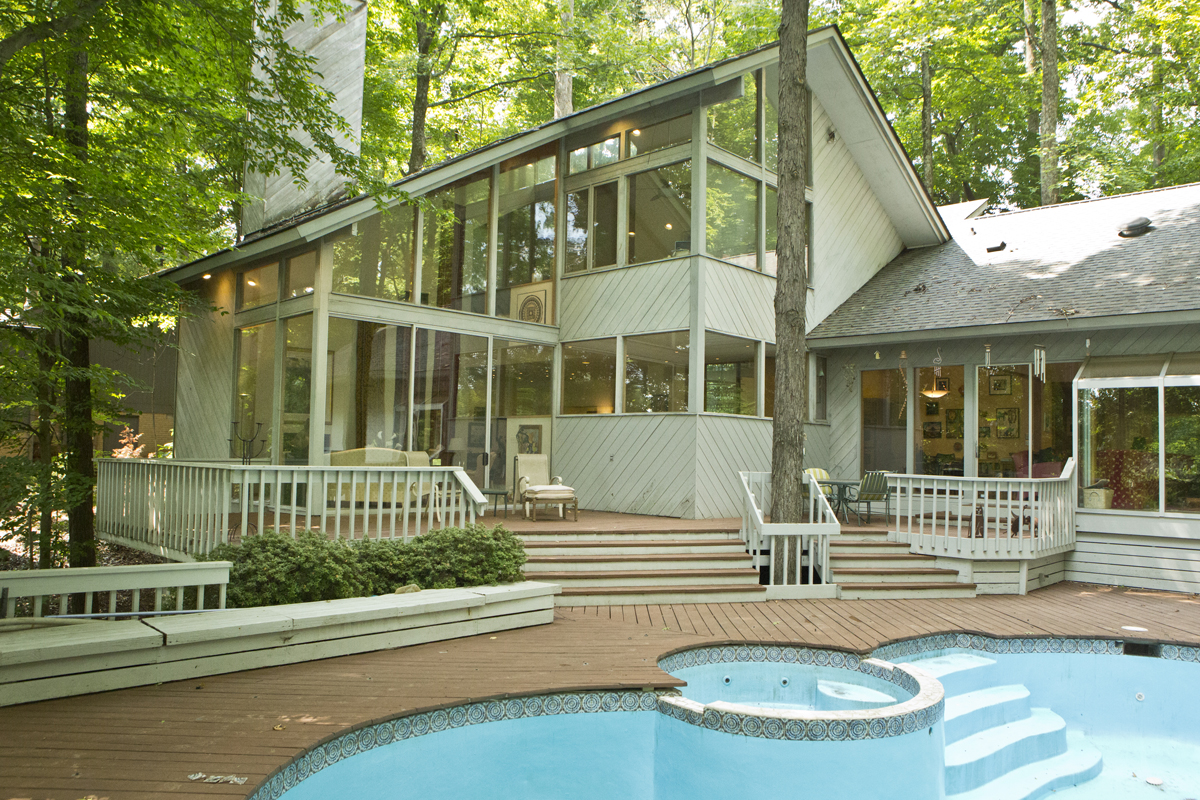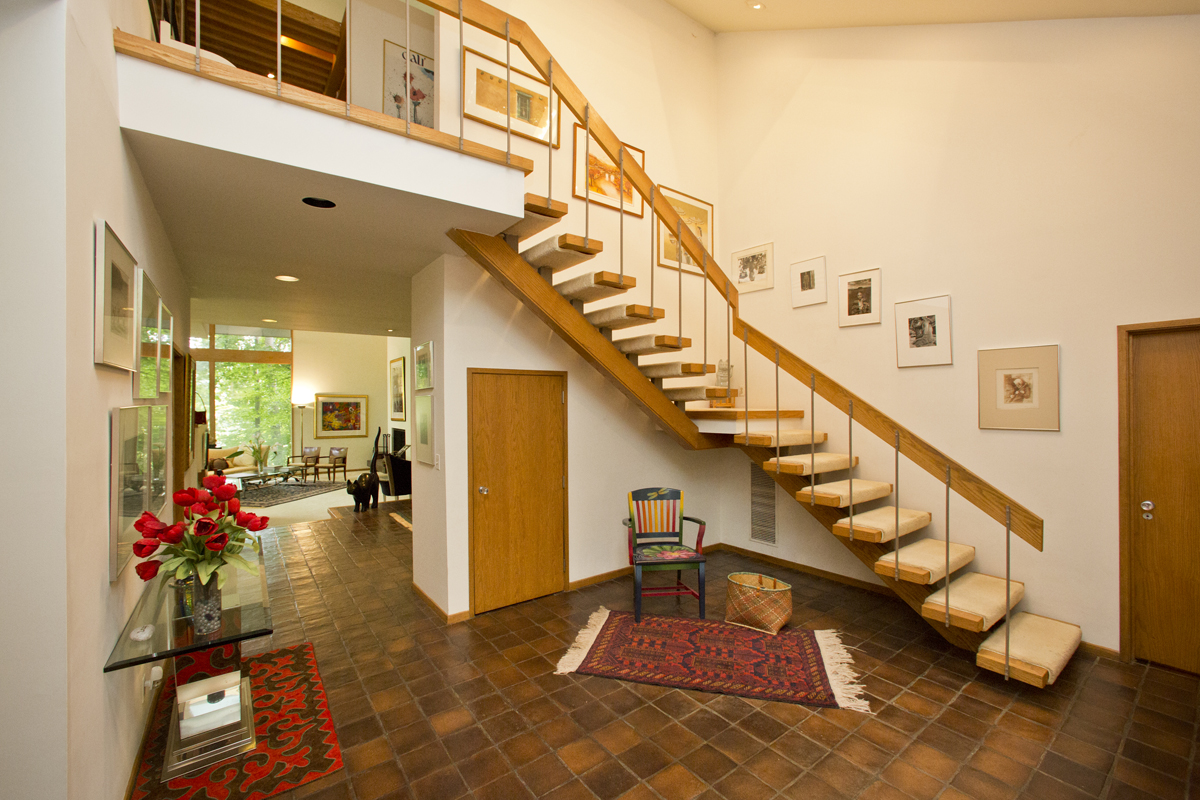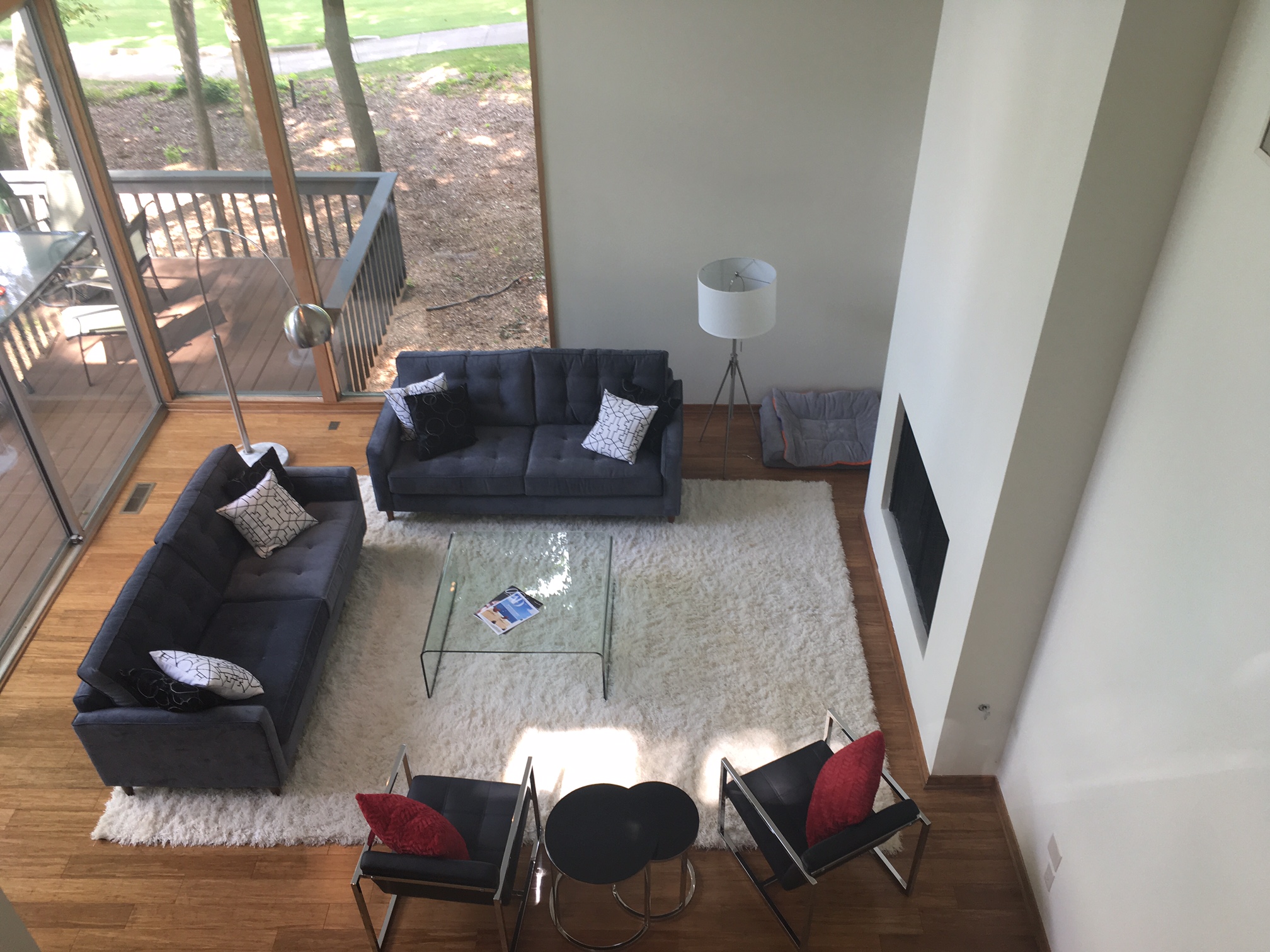 1977 - The Daniel and Susan Gottsegen House,
28 Kemp Road East
, Greensboro NC. Commissioned 1976. Deeded in 1990 to Susan Gottsegen. Sold in 2007 to Judith Nebenzhal.
Sold in 2016 to Nisa J. (Joy) and Demetrios M. Dascalakis.
---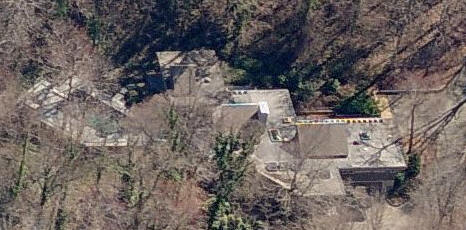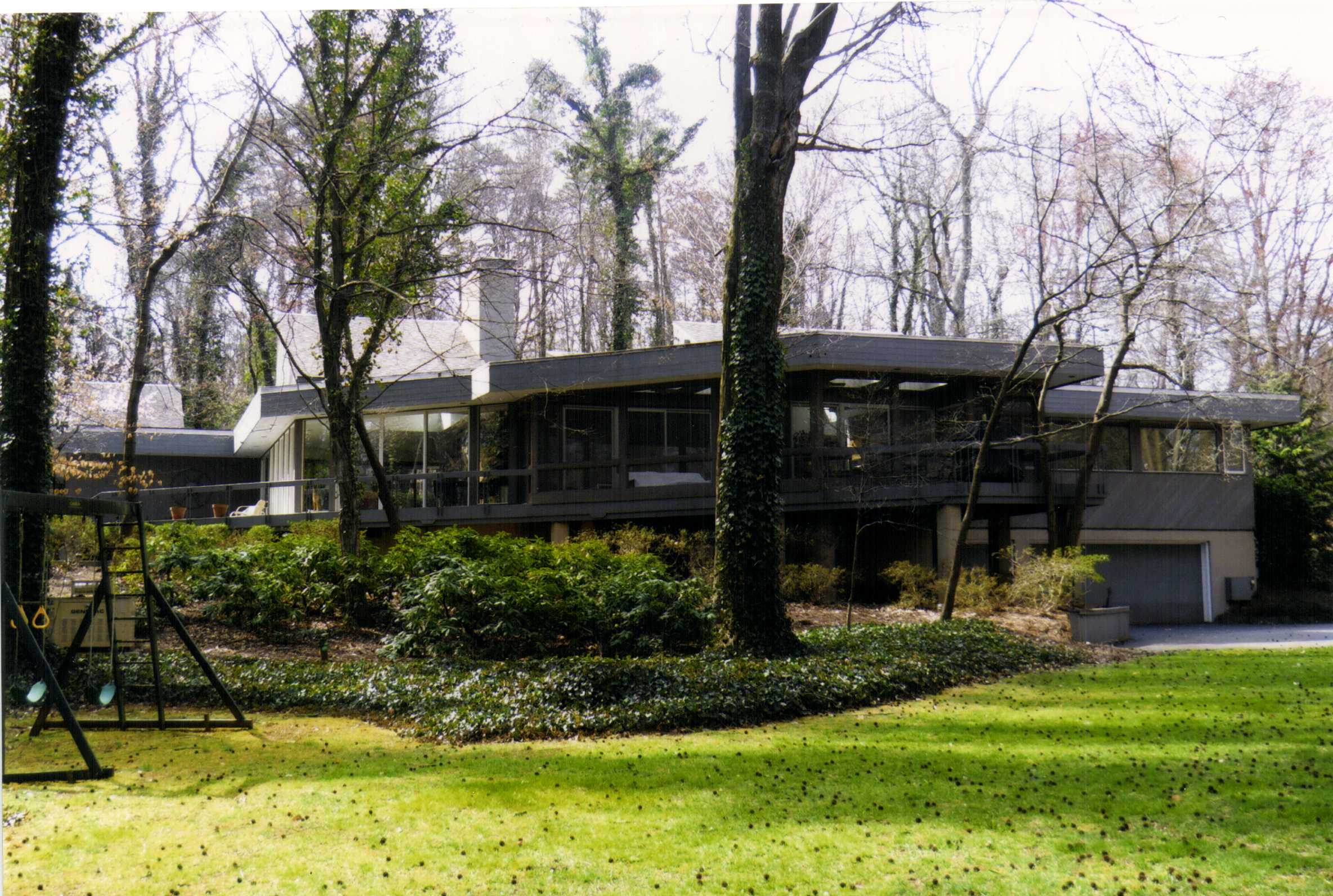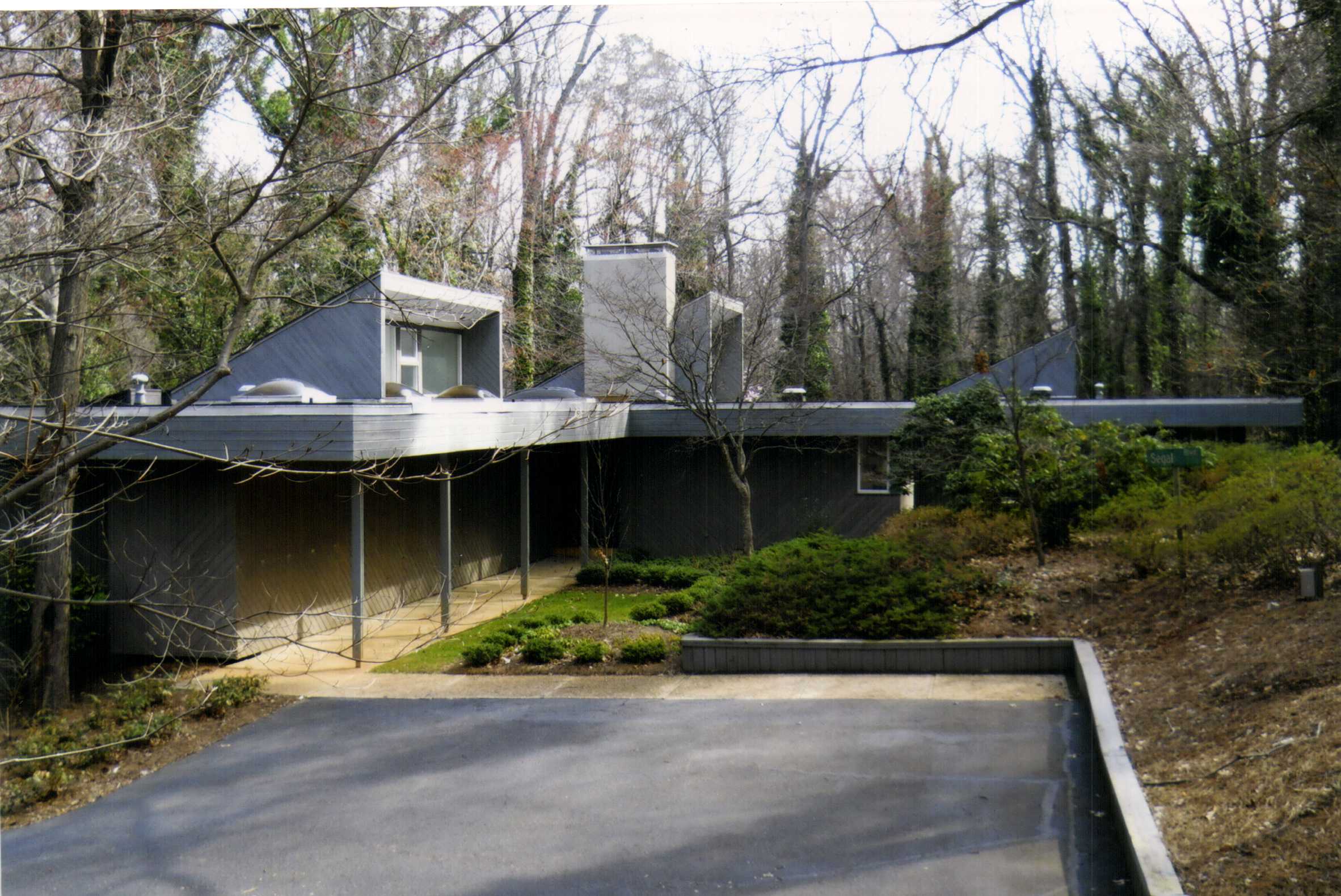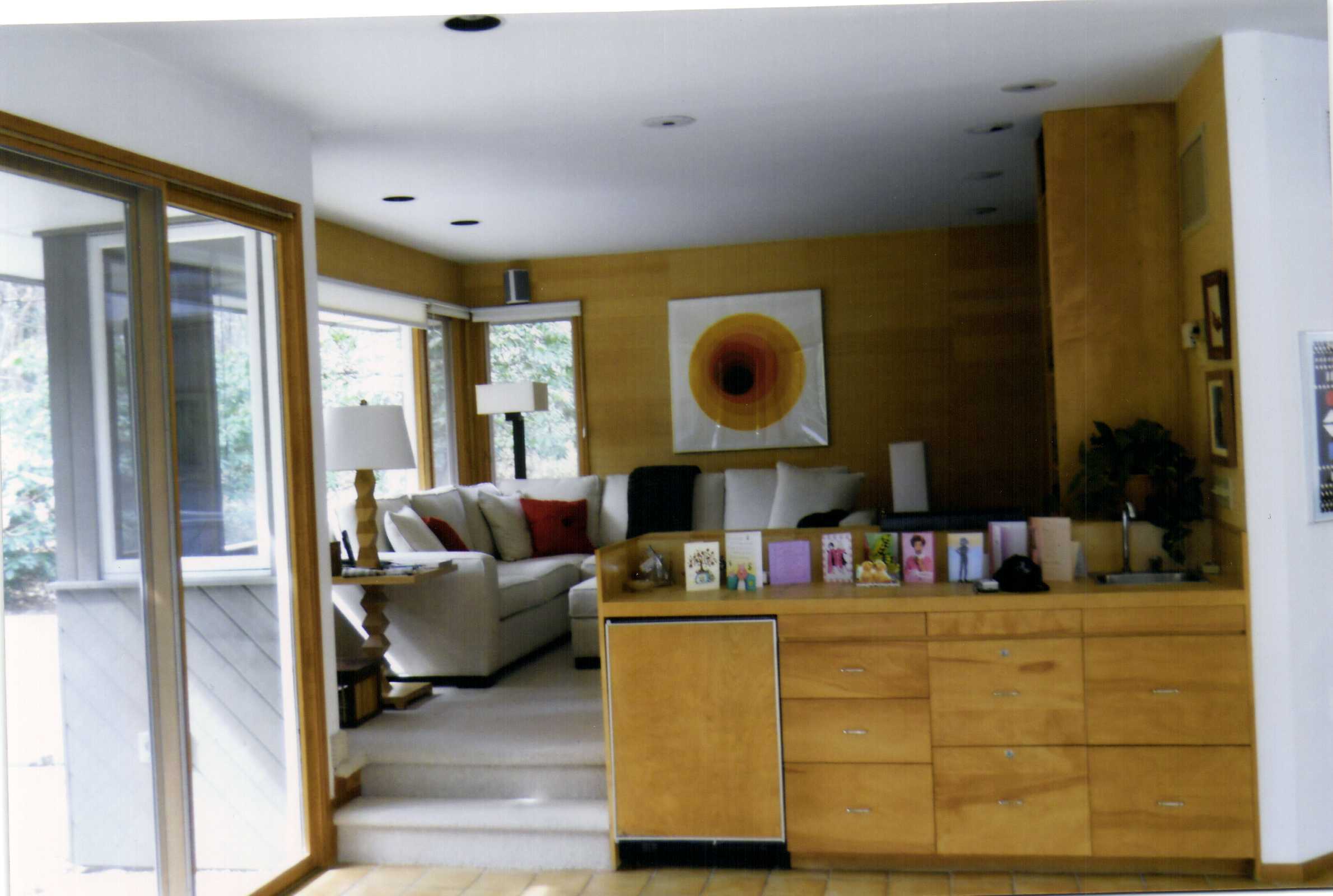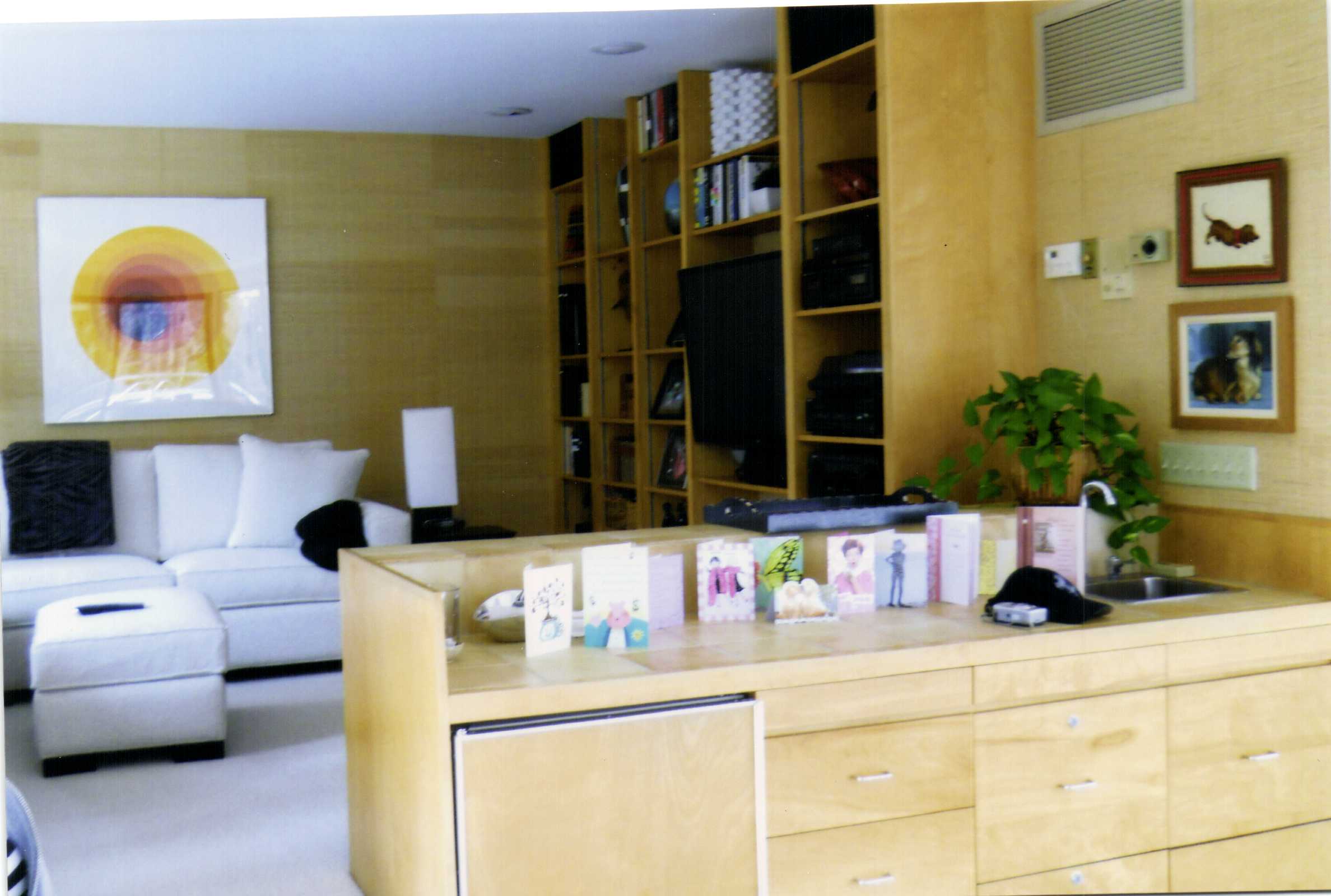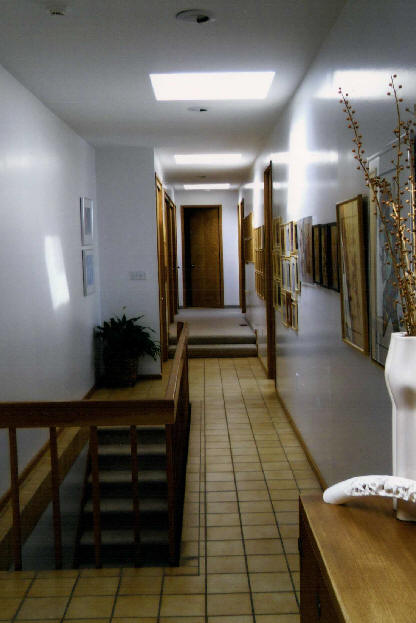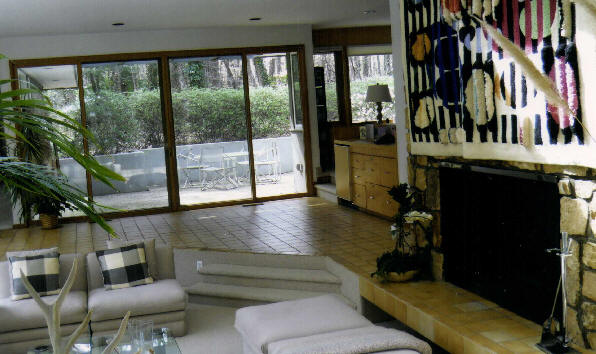 1980 - The Philip M. and Corinne (Corky) S. Segal, Jr. House, 2 Lakeside Court, Greensboro NC. Commissioned 1979. Landscape design by Dennis J. Mullane III. Posey also added a garage. Sold in 2002 to Corinne S. Segal.
---
Sources include: Jim Posey.