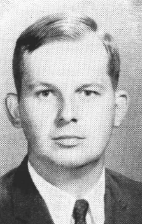 WILLIAM LENOX (BILL) LASLETT (1937-)
Laslett was born in Albany NY. He graduated high school from Woodbury Forest School in Virginia and from college at Colgate University with an 1959 BA in Fine Arts. At Yale, he graduated in 1963 with a BA in Architecture. He went into practice with his father, Basil G. F. Laslett, in Fayetteville NC doing primarily institutional work. The firm became Laslett and Laslett and then the LSV Partnership in 1984.The elder Laslett died in 1978.Bill Laslett left the firm and moved to Richmond VA around 1987 to work for Odell Associates specializing in medical facilities. He left in 1993 to restart his own firm.
---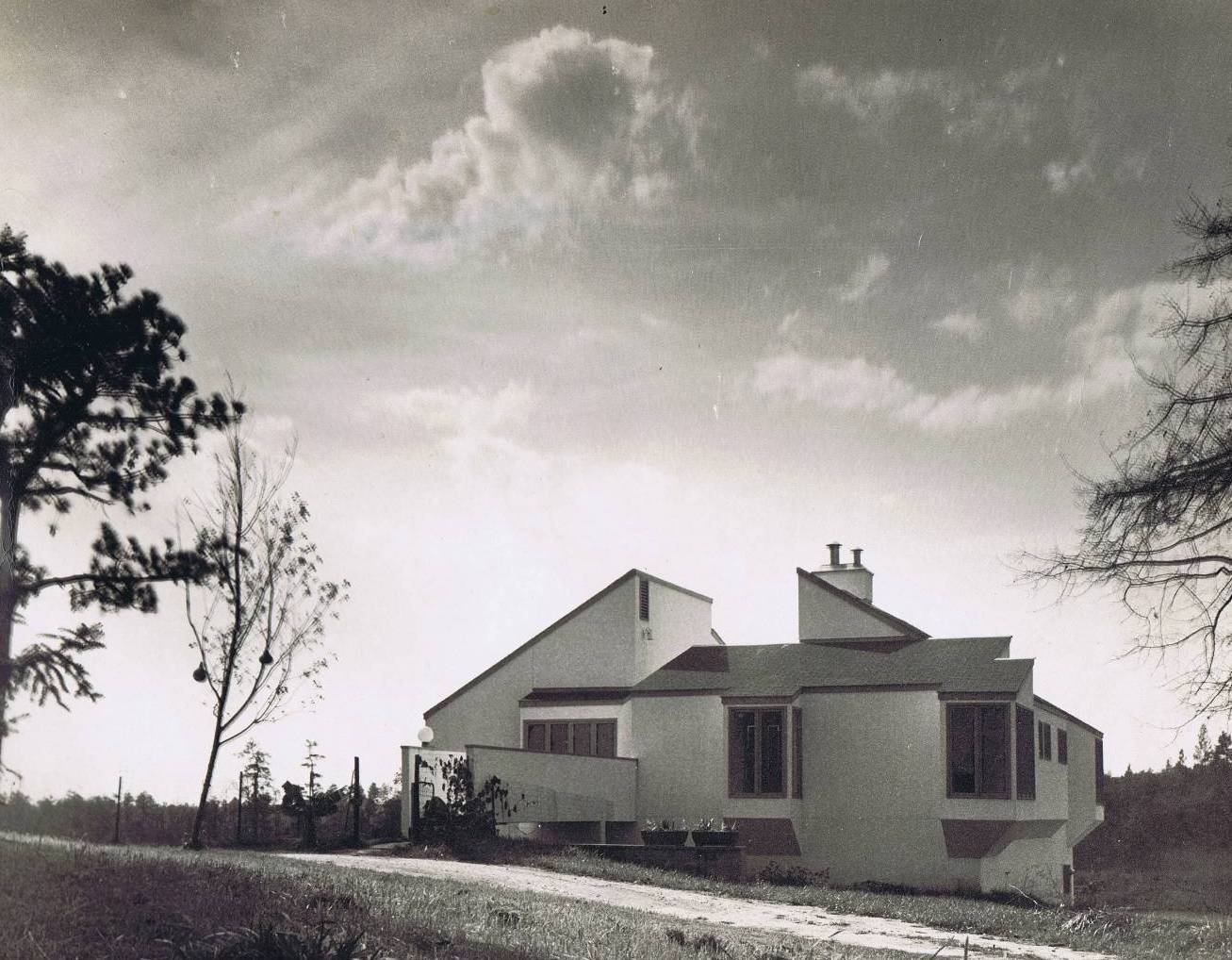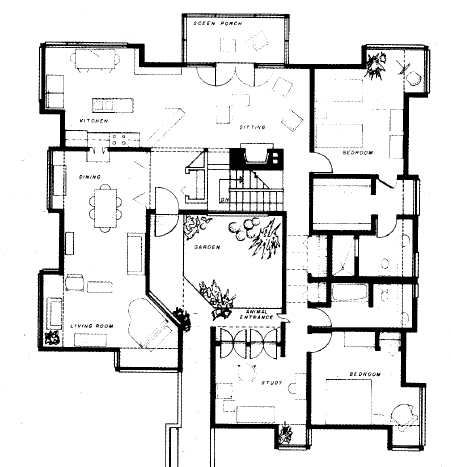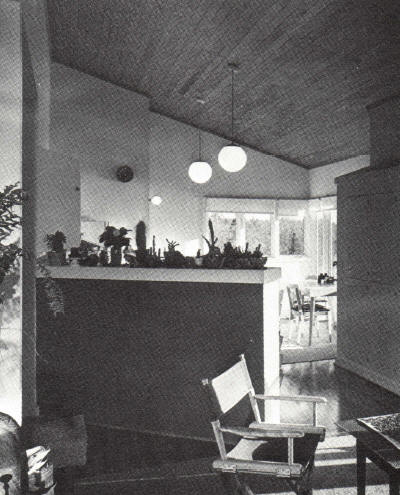 Approximately 1972 - The Leonard Tufts House, aka Gray Fox Farm, 2760 Murdocksville Road, Pinehurst NC. Built by Pinewood Builders. Sold to Diamondhead Corporation by 1975. Won an AIANC Merit Award in 1975.
---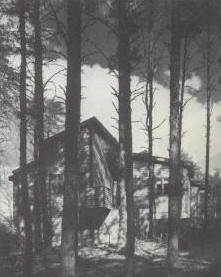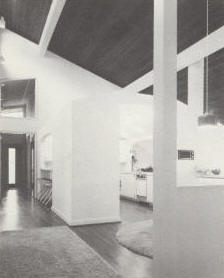 1973 - The Samuel E. and Connie Scott Residence, 301 Altamahaw Union Ridge Road, on Lake Cammack in Burlington NC.As of 2012 owned by the Samuel E. Scott Trust. Laslett, who went to Woodbury Forest with Sam Scott, recalls there were no other houses like it at the time in all of Alamance County.
---
Sources include: Bill Laslett, North Carolina Architect.