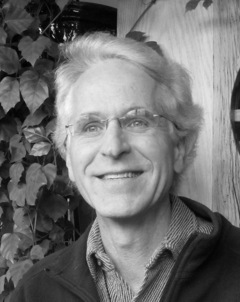 CHRISTOPHER (CHRIS) COLE LARSON (1951-)
Larson's father was the founding partner of a large architectural firm in Omaha NE. After working in his dad's office during the summers, he did his undergraduate work at the University of Utah in computer science, graduating in 1976. Then, he moved to Boston and attended the Boston Architectural Center. From there it was a short subway ride across the Charles River to MIT where he earned a master's degree in 1983, influenced by Maurice K. Smith, a disciple of Wright who espoused an organic and regional Modernism.
Having a strong affinity for the outdoors, a friend invited Larson to spend a summer in the Blue Ridge Mountains as a river guide for a rafting company. Larson jumped at the opportunity and soon found himself designing resort and recreational facilities for the rafting company in the off season. He set up a practice in Asheville in 1986. Close to 90% of his designs are passive solar.
Larson developed a line of furniture made by local craftsman from regional hardwoods. He is a practicing Buddhist who consciously incorporates its values and perceptions into each of his projects. "Communication and creativity are greatly enhanced when my full attention is on whatever is in front of me."
---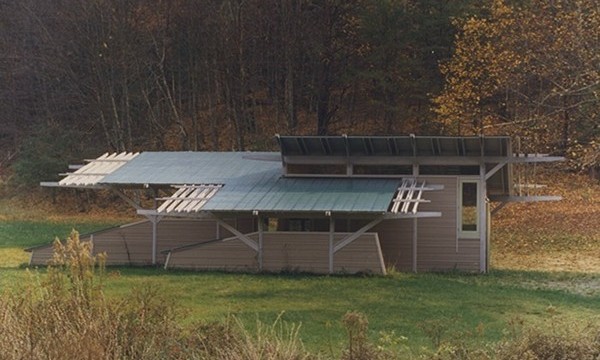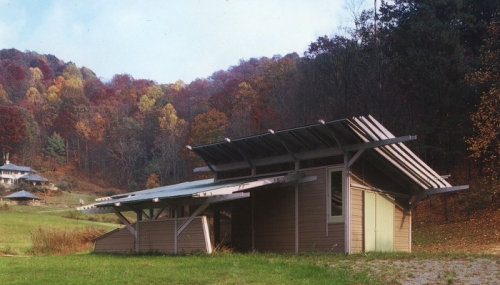 1998 - aka the Tractor House, Sandy Mush NC. Photos by Jay Wieland.
---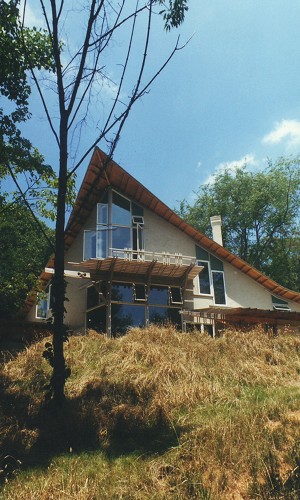 2001 - aka the Angle House, Asheville NC. Photo by Chris Larson.
---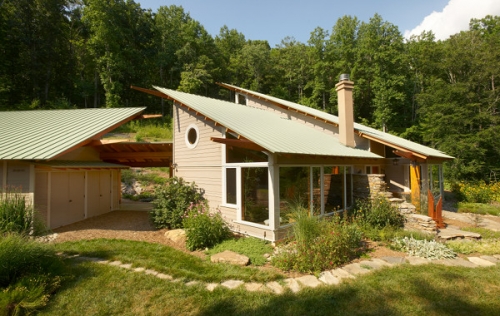 2007 - aka the Meadow House, Ox Creek NC. Photo by Steve Mann.
---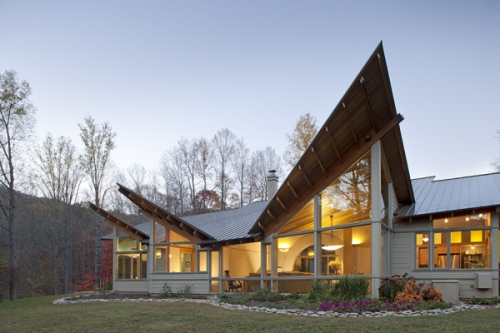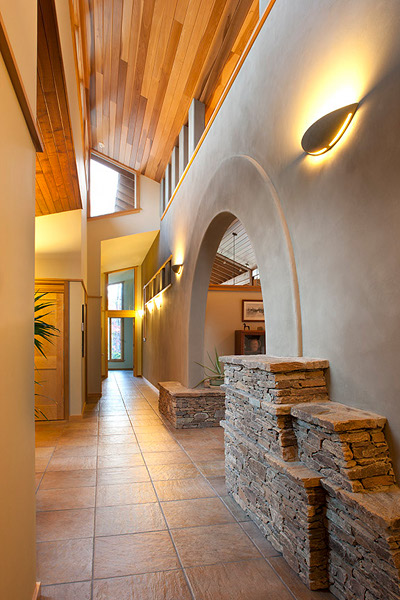 2008 - aka the Knoll House, Candler NC. Photos by David Dietrich.
---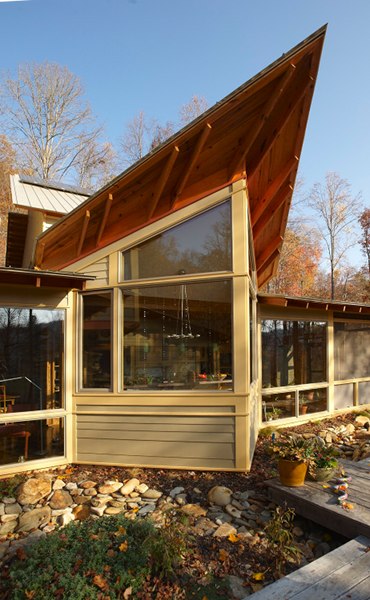 2008 - aka Ten Roofs, Brush Creek NC. Photos by Steve Mann.
---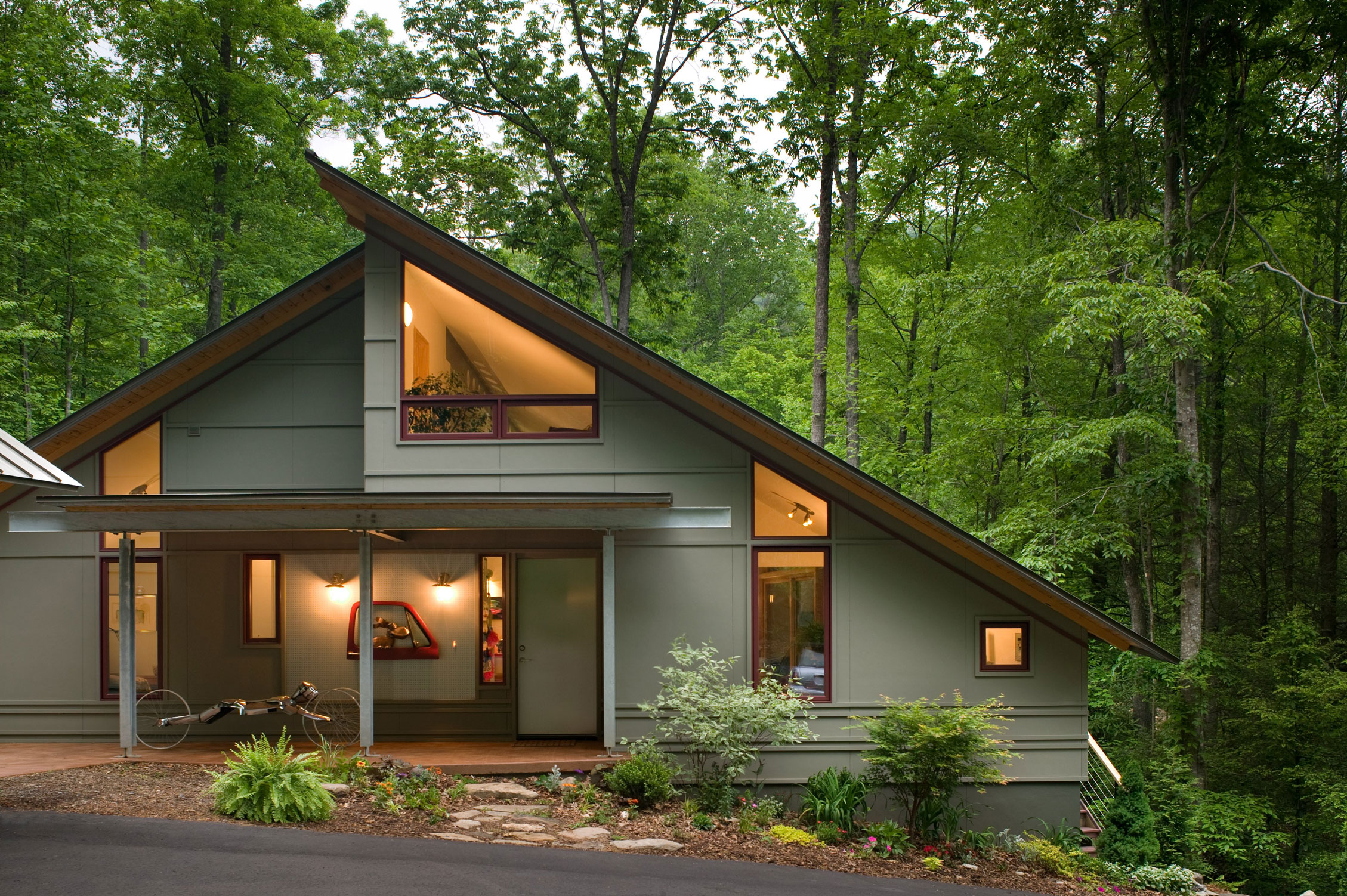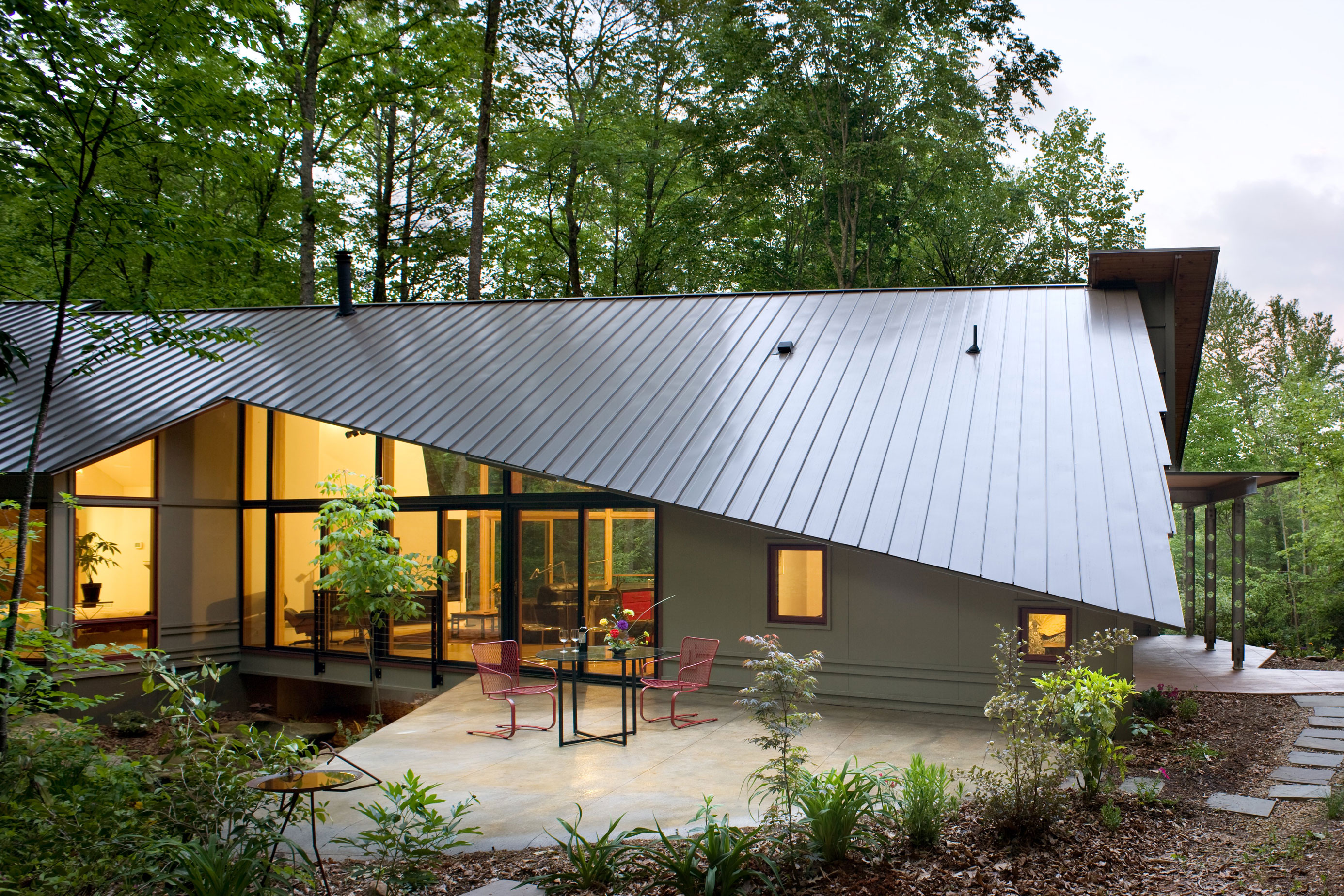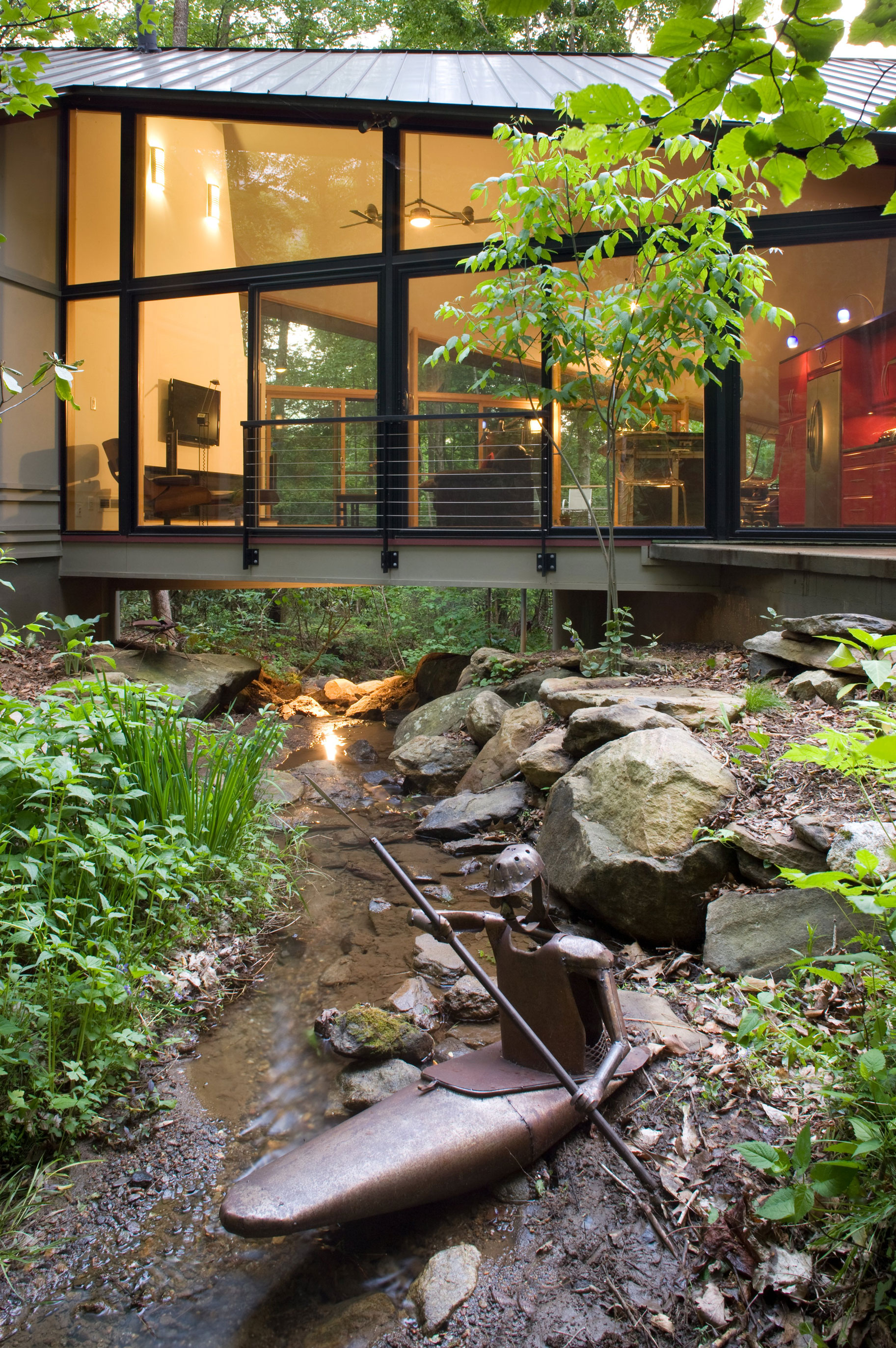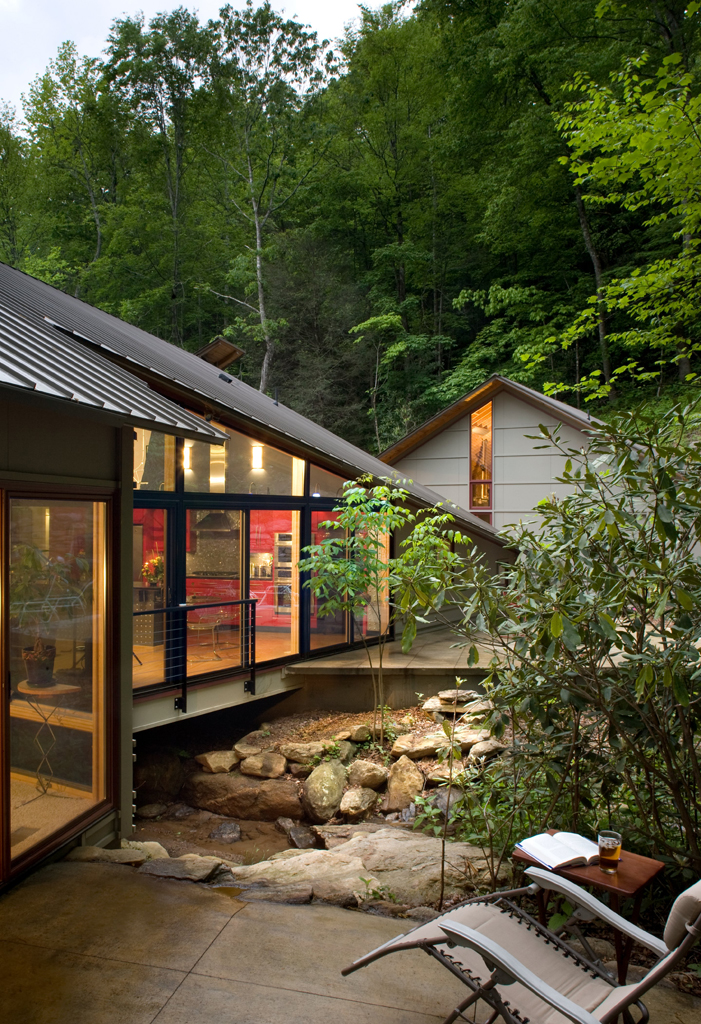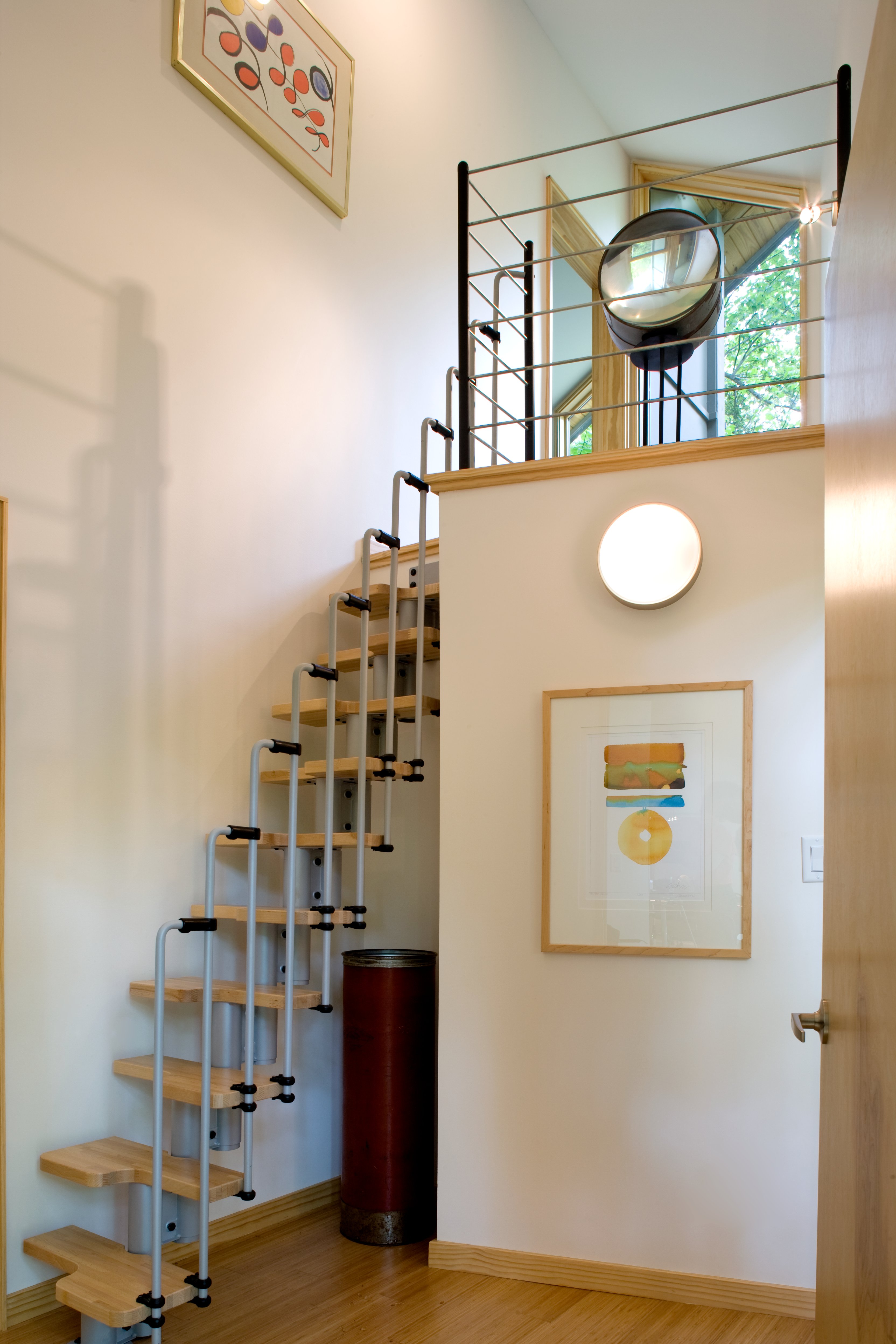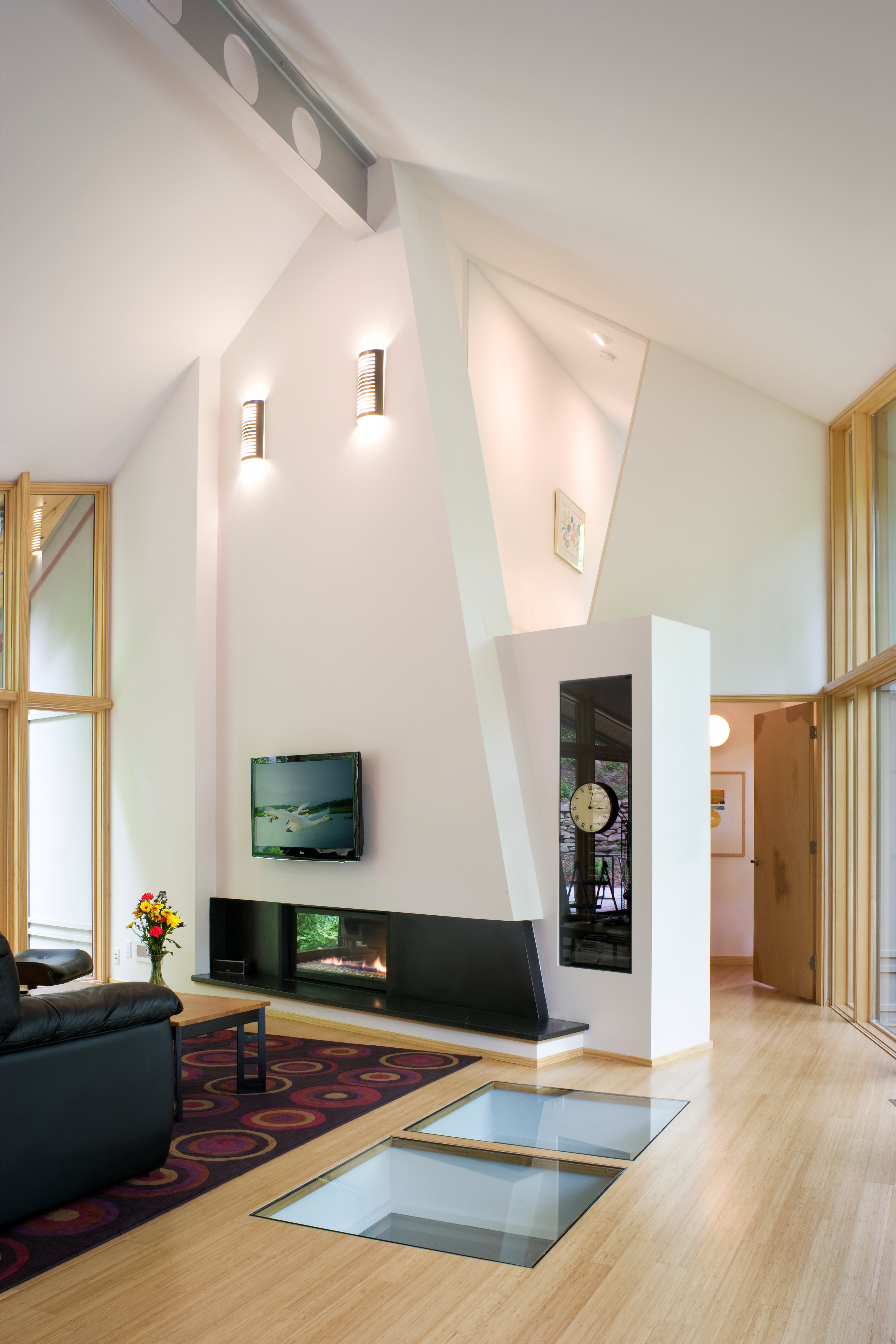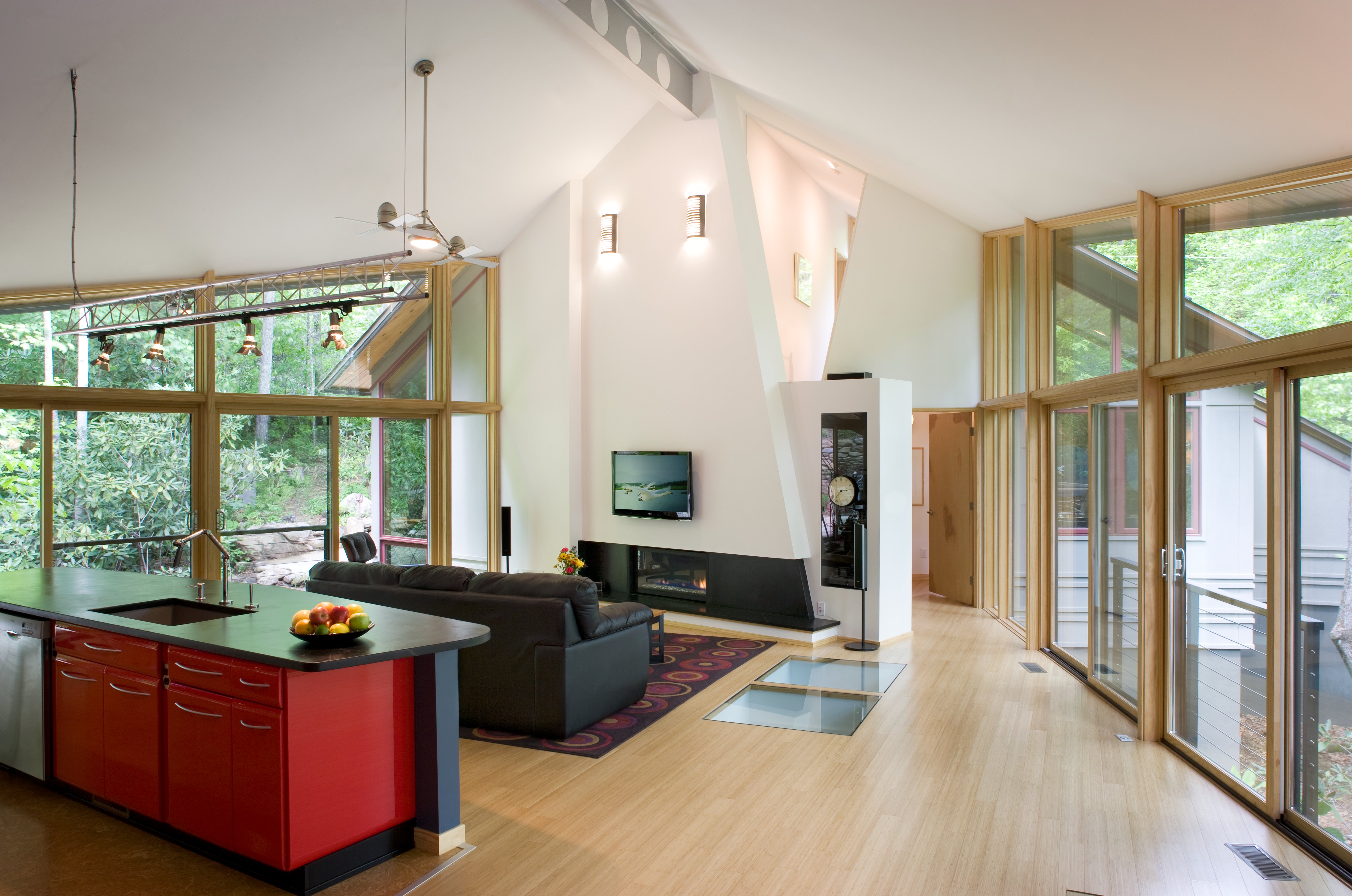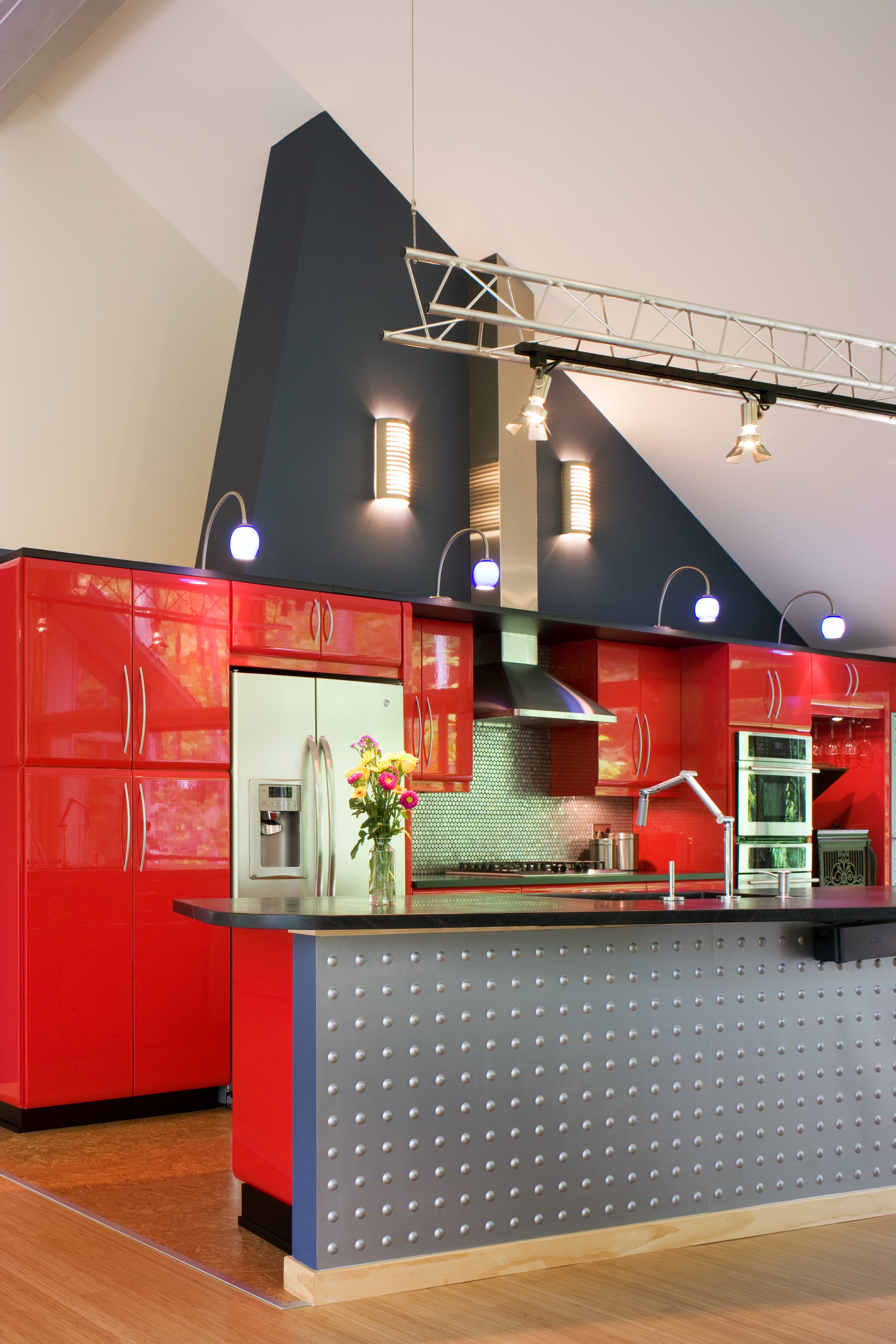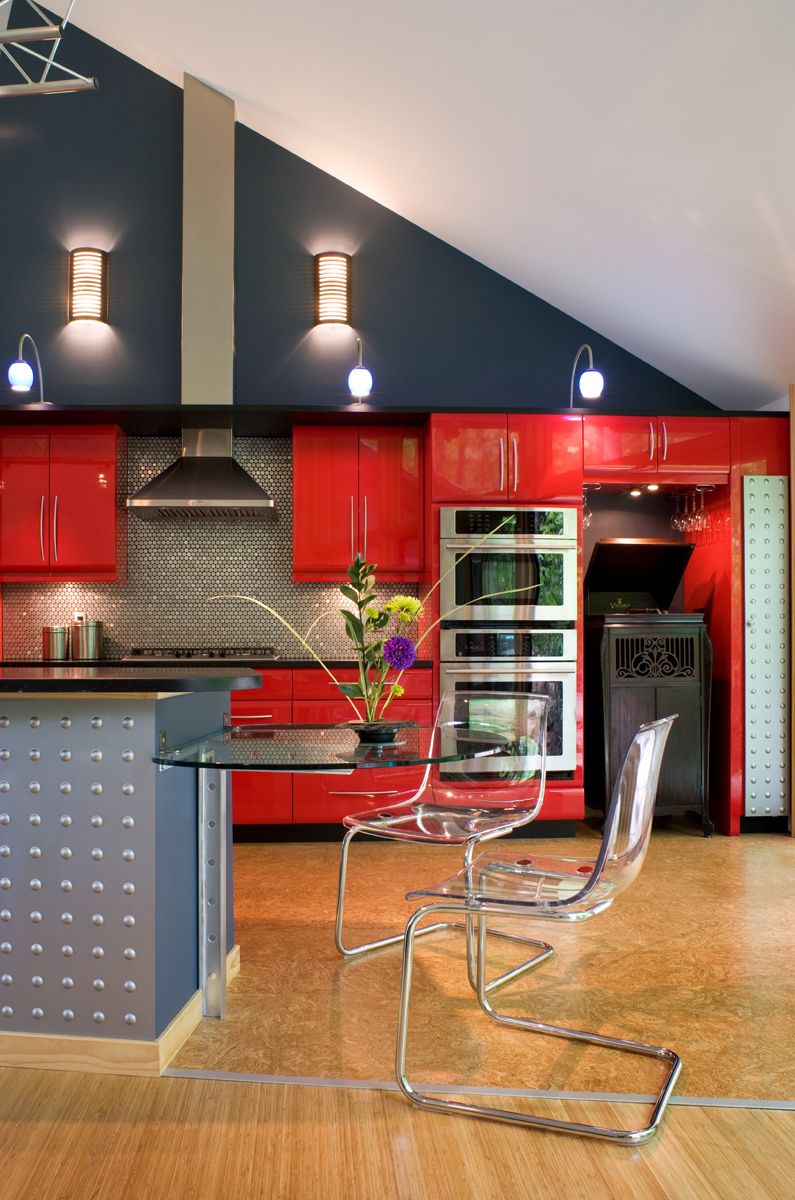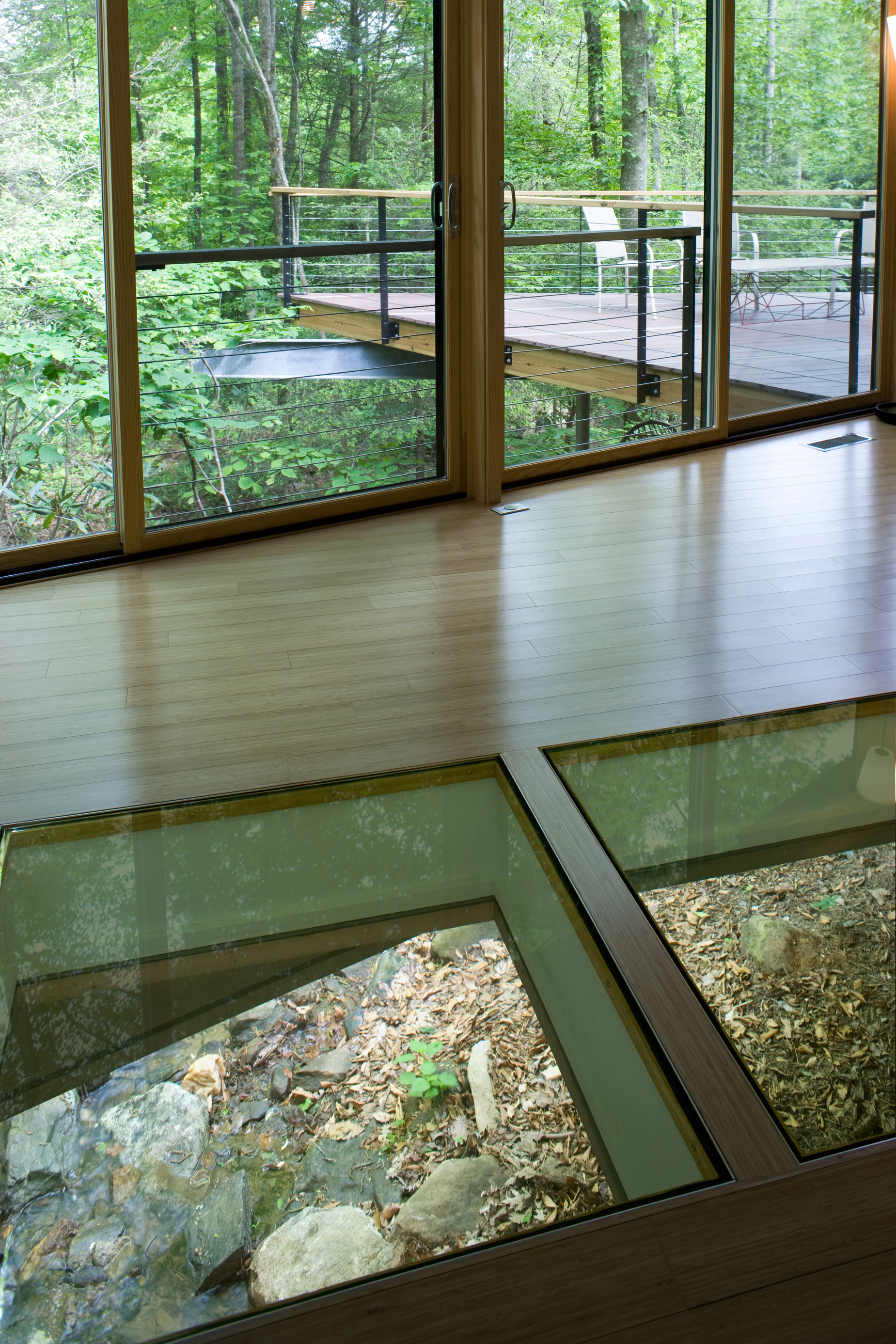 2009 - The Dave Taylor and Nancy Burns House, aka Bridge House, 1 Great Aspen Way, Black Mountain NC. Three buildings: home, garage, studio. 1.7 acres. Eric McDonald was the structural engineer. Built by Steve Williams. Photos by David Dietrich from Carolina Home and Garden Magazine.
---
Sources include: Chris Larson.