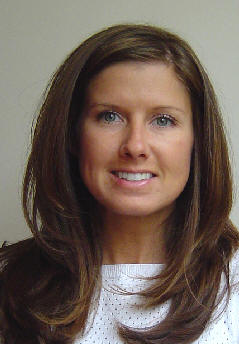 JESSICA JOHNSON MOORE (1976-)
Moore was born in Raleigh and grew up in Cary. She got her Bachelor of Environmental Design in Architecture in 1999 and her Master of Architecture degree in 2003 from the NCSU College of Design. While at NCSU, she worked with Boney Architects (later LS3P) in Wilmington NC. After graduate school she worked in retail architecture/store development at Polo Ralph Lauren in New York City. She was a freelance architect and an adjunct Assistant Professor in architecture at NCSU.
---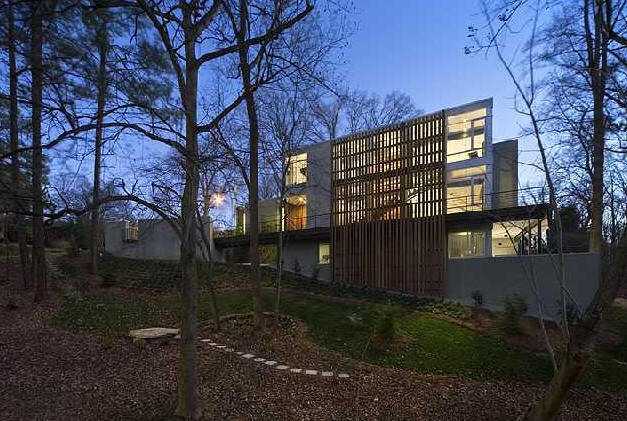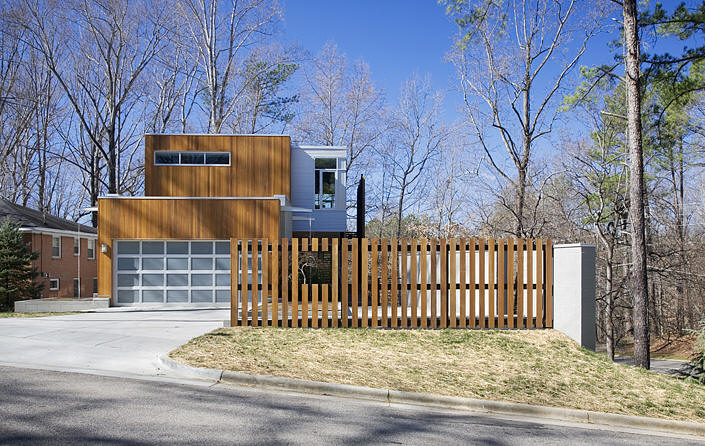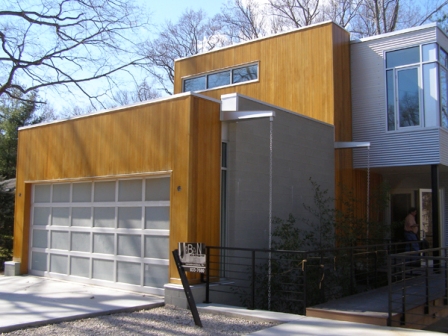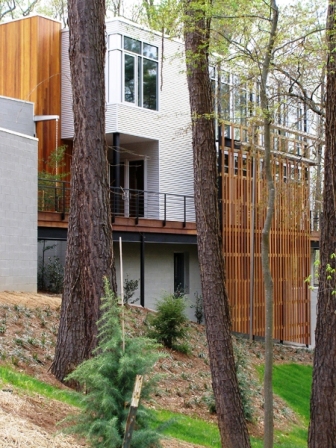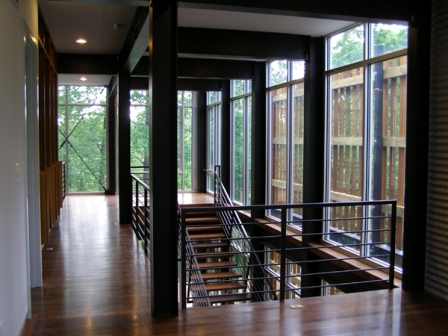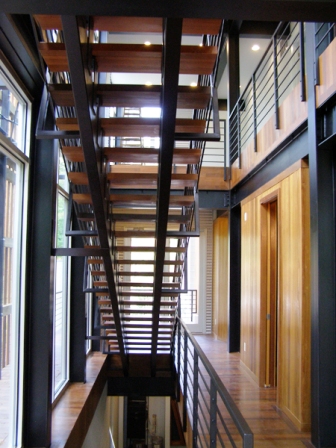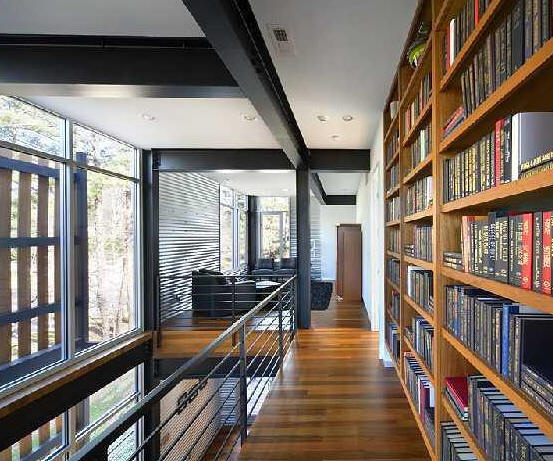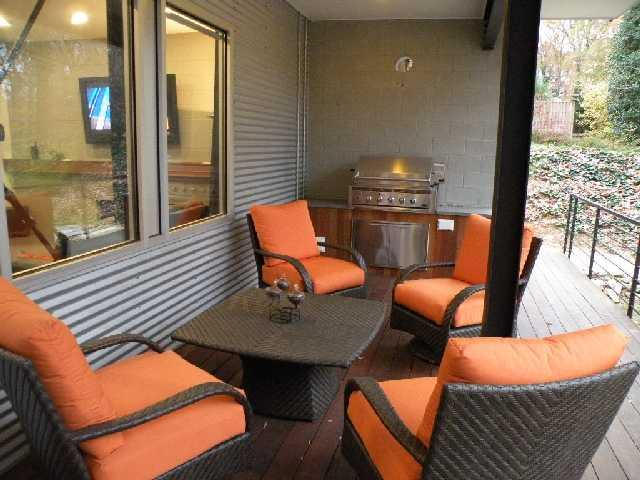 2007 - The David and Charlene Johnson Residence, aka the Edge House, 1825 Stillwater Drive, Raleigh NC. Designed with Chad Everhart. David Johnson of Urban Edge Construction, Moore's father, was both client and general contractor. 3900 square feet. Tim Martin was the structural engineer. Top photo by Mark Herboth.
Sold in 2009 to Philip G. and Linda H. Corey. Deeded in 2015 to Linda Corey, then to her trust. Sold in 2019 William and Readeanna Roepke.
---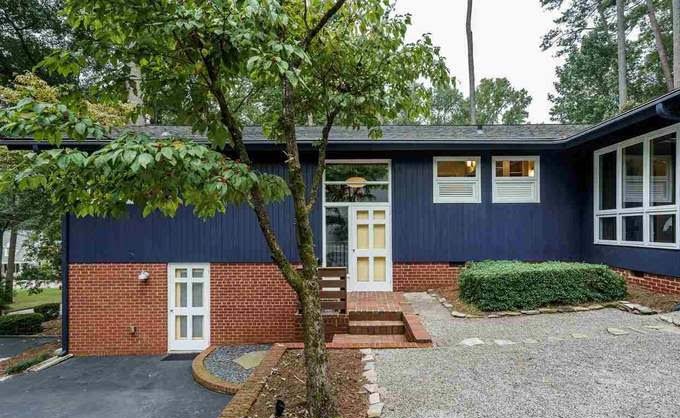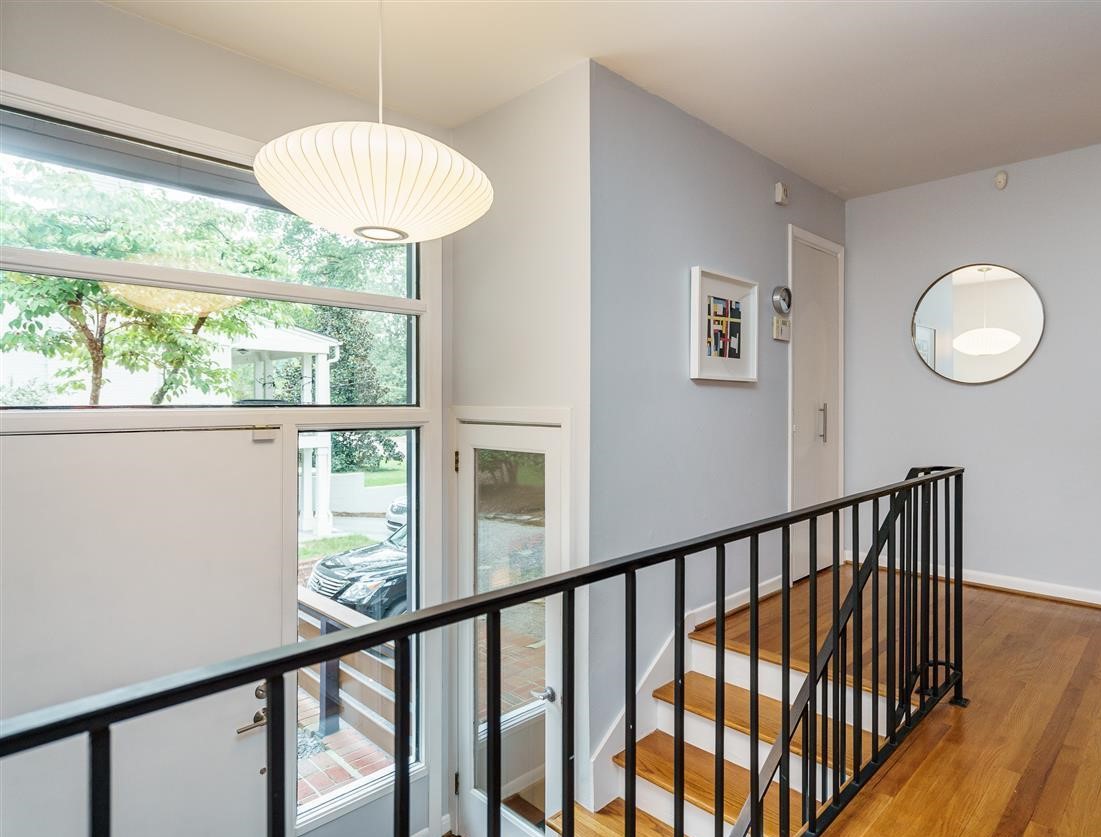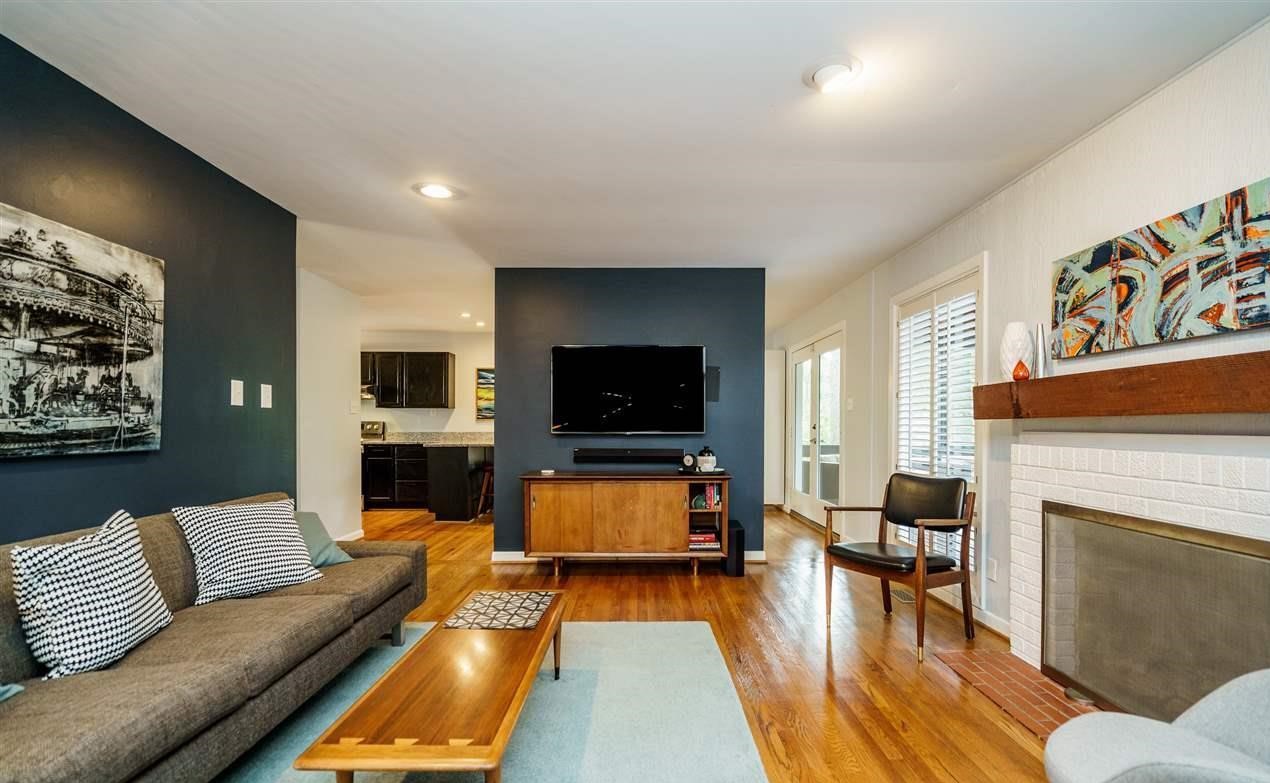 2007 - The Jessica J. and Thomas Moore Renovation, 3205 Dell Drive, Raleigh NC. Original house built in 1955; original architect unknown. Sold in 1967 to Henry B. and Gwen H. Barnes. Sold in 2019 to Rebecca M. and Kevin C. Stanley.
---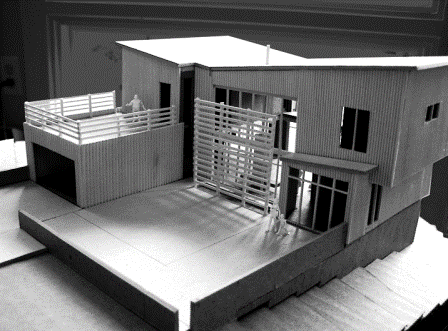 2008 - The William Maynard Residence, 514 Cole Street, Raleigh NC. 4100 square feet with a 1500 square foot unheated basement. Unbuilt.
---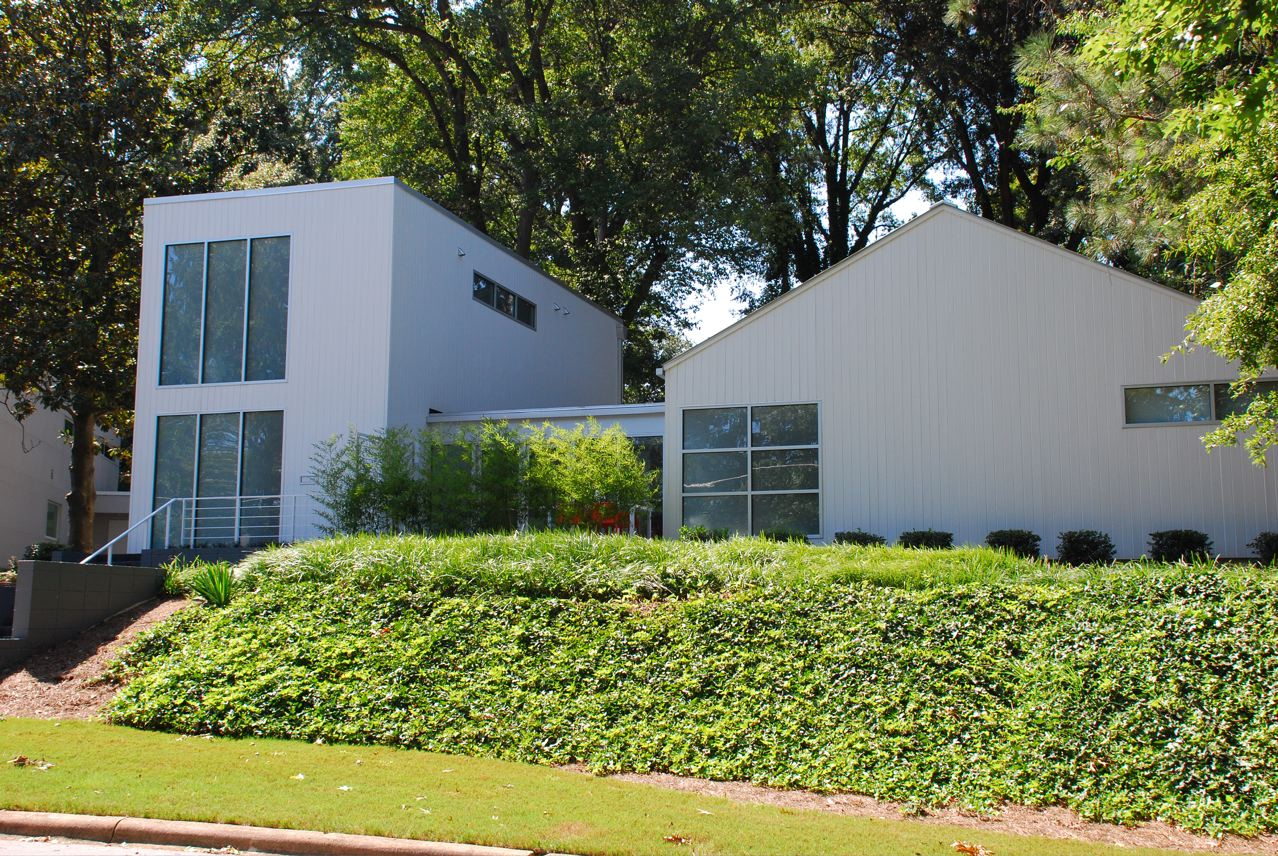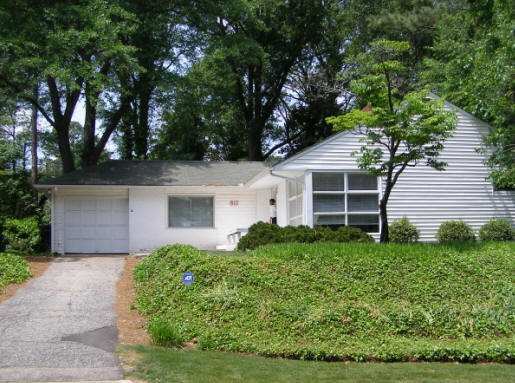 2009 - The Frank Thompson Renovation, 817 Bryan Street, Raleigh NC. Bottom photo is the "before" shot.
---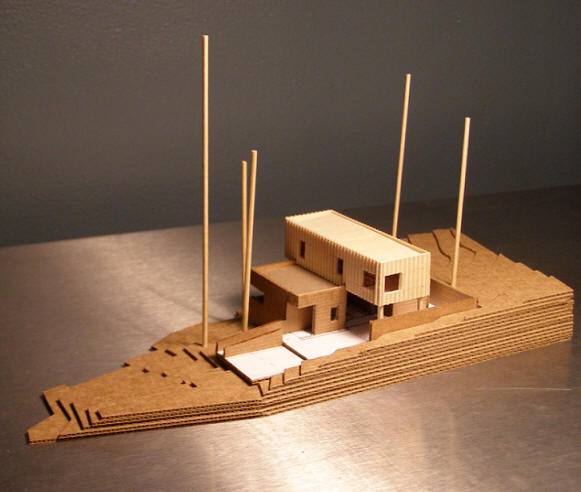 2010 - Moore's design for a house at the New American House Project on Trailwood Drive in Raleigh NC. Unbuilt.
---
Sources include: Jessica Johnson Moore; Thomas Moore; Chad Everhart.