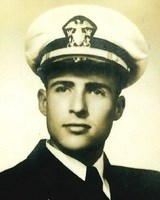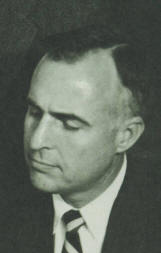 ROBERT WINSTON (JUDGE) CARR SR., AIA (1921-2019)
Carr graduated from Durham HS in 1938. He attended UNC Chapel Hill in 1940 and an earned an architecture degree at the University of Pennsylvania in 1943. He spent three years in the Navy during World War II, including Naval Architecture training at the University of Michigan, then entered the firm of his dad, architect George Watts Carr (1883-1975), below, who shaped much Durham NC.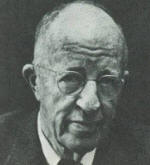 George Carr developed a large tract near Forest Hills Park that became Beverly Drive. He named it after his family's home in Beverly MD, an area now absorbed by Baltimore. Along Beverly Drive, Robert Carr designed a number of Modernist homes, including his own. In 1962, the firm became Carr, Harrison, Pruden & DePasquale. Their office was famously in the penthouse of the Central Carolina Bank building, the tallest in downtown Durham for many years. In 1979 Frank DePasquale left. Vernon Harrison and Jack Pruden retired shortly thereafter. In 1981, the firm was renamed Robert Winston Carr, Inc. Associated Architects with projects including the North Carolina School for Science and Math, the North Carolina Maritime Museum, the North Carolina Museum of Natural Sciences, and the Duke Art Museum. Carr retired and his son Edgar Toms Carr continued the practice, which closed around 2013.
---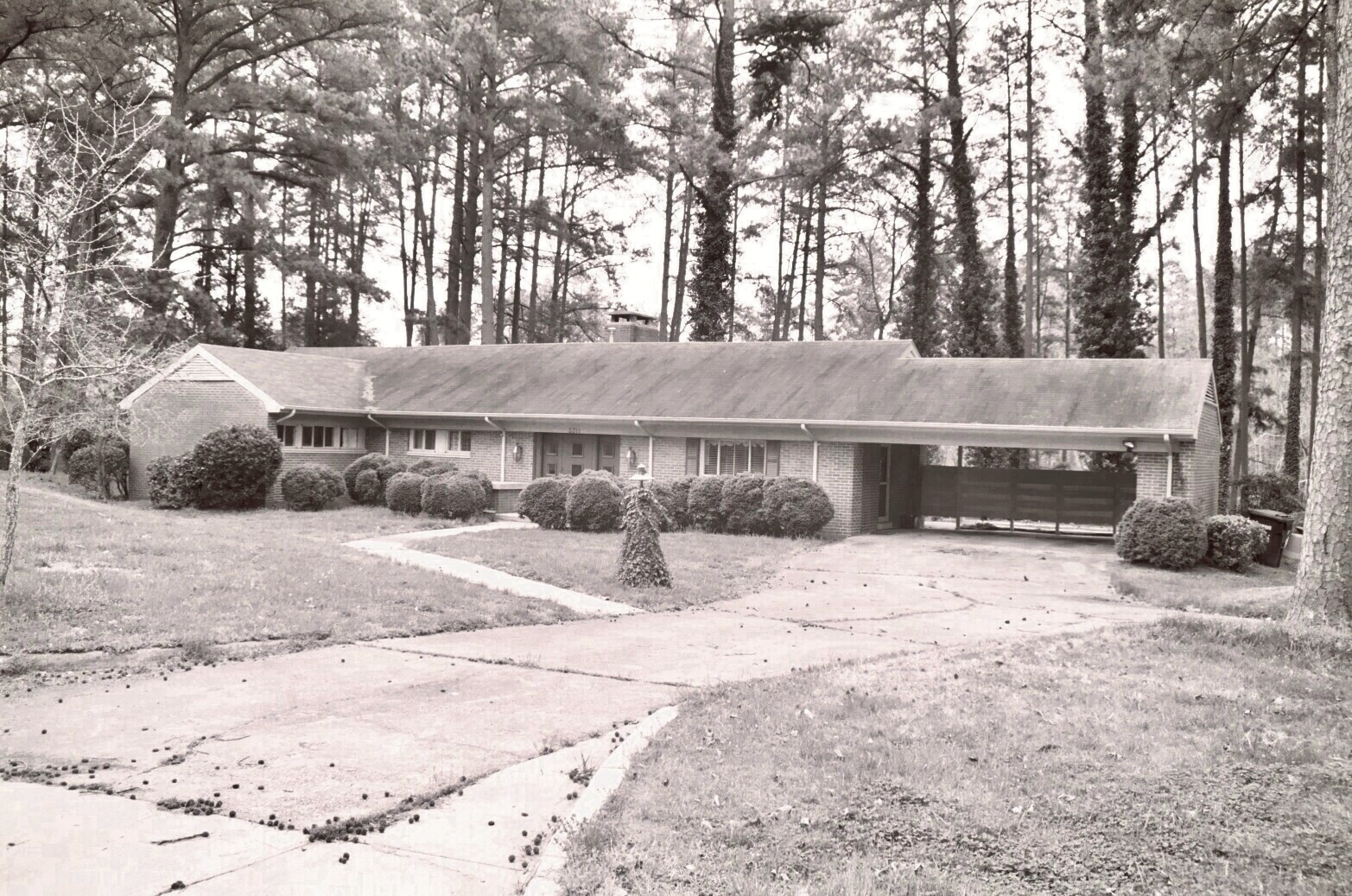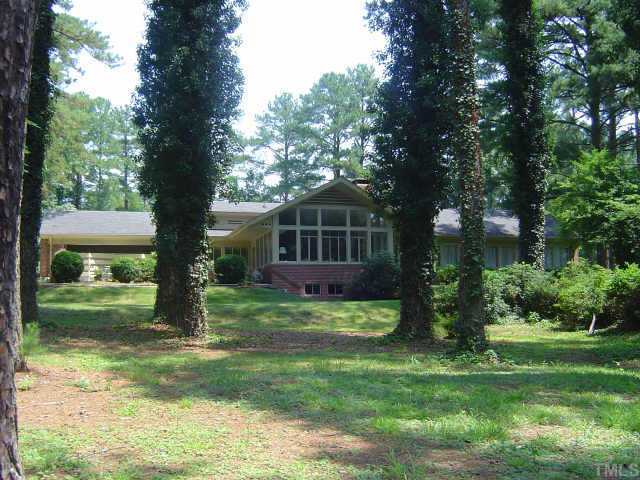 1949 - The John L. Moorhead House, 3311 Avon Road, Durham NC. Sold in 2006 to Carolyn Lontz. Destroyed in 2009. Sold to James and Anita Brame, who built a new Modernist house designed by Phil Szostak.
---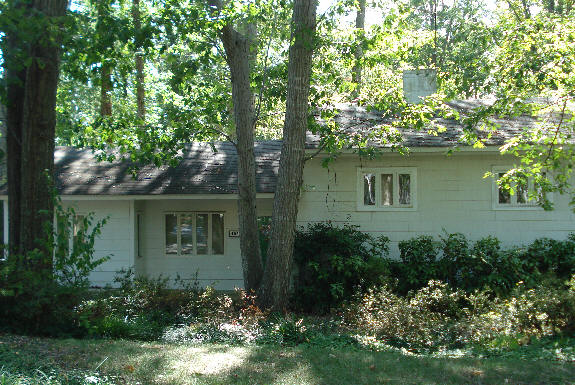 1950 - The Robert Carr House I, 405 Carolina Circle, Durham NC. Sold in 1962 to J. Harper and Lula Erwin. Sold later in 1962 to James and Lola R. Williams. Sold in 1990 to Lola R. Williams. Sold in 2004 to John D. Williams and James M. Williams. Sold in 2013 to Elizabeth and Keith Levene. Photo by George Smart.
---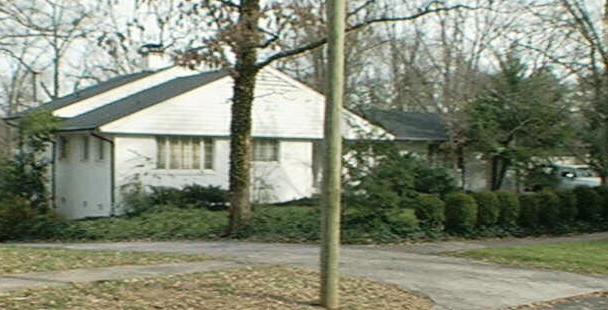 1950 - The Everett I. Bugg Jr. House, 1544 Hermitage Court, Durham NC. This red brick split-level was later painted white. Sold about 1959 to David and Marjorie W. P. Miller. Sold in 2012 to Nita Farahany and Thede Loder. Destroyed in 2012. A new house on the site was designed by Phil Szostak.
---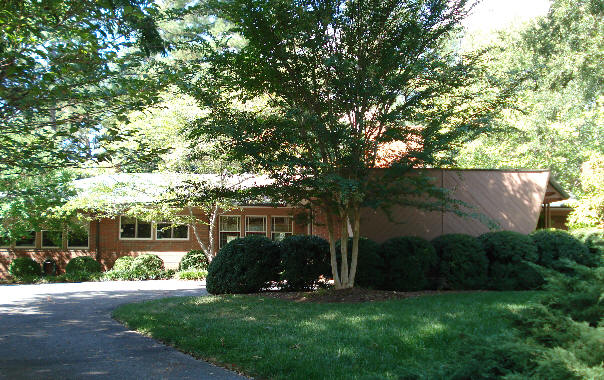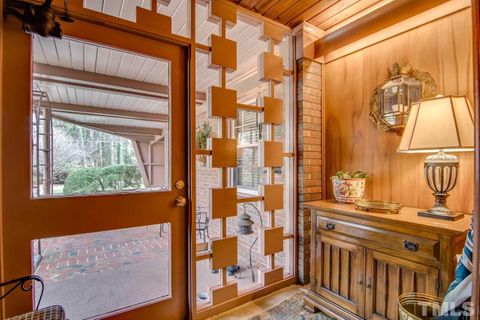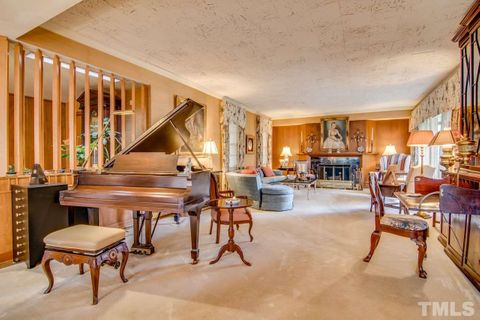 1952 - The Robert Carr House II, 73 Beverly Drive, Durham NC. Sold in 2020 to Rachel Raney and Esteban Bortiri.
---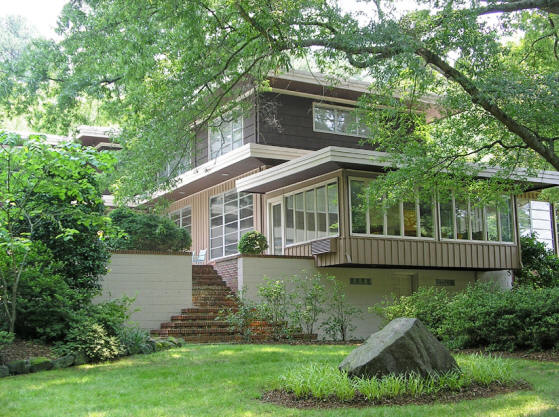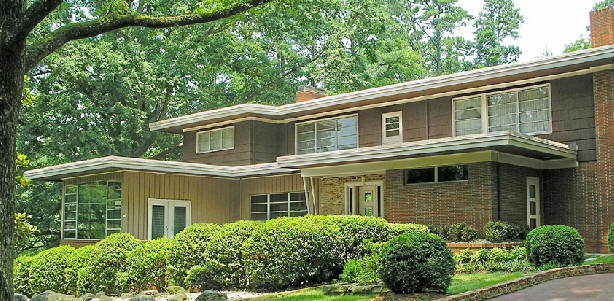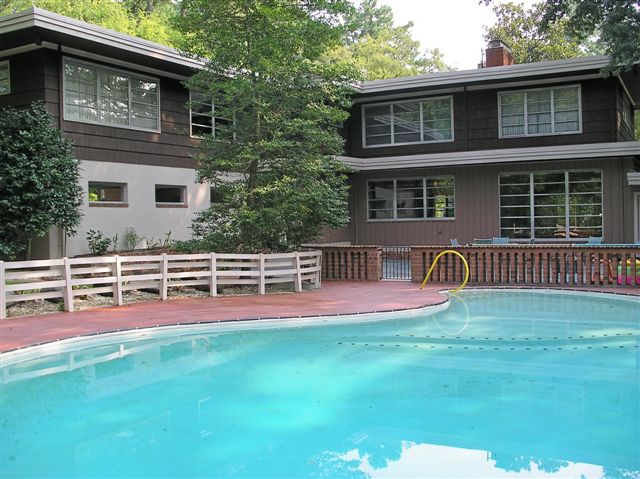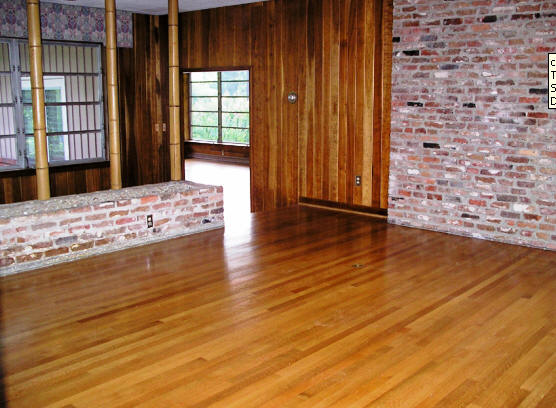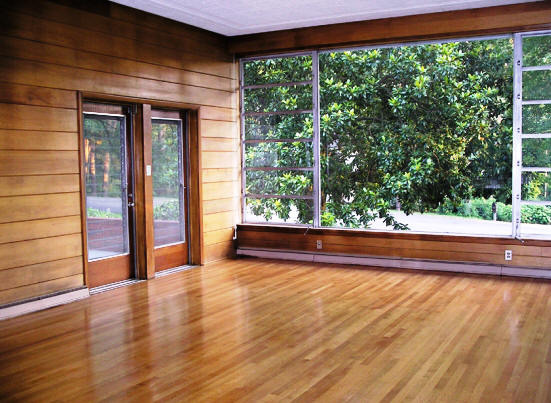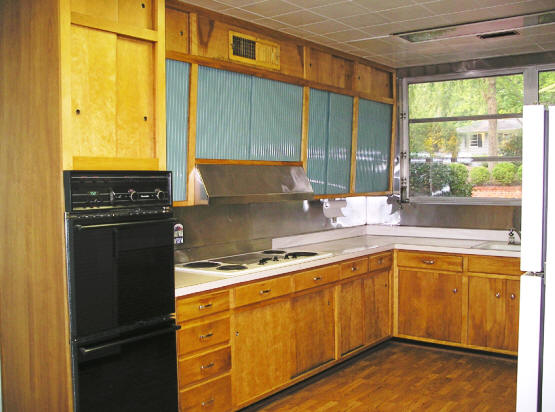 1955 - The Dillard Teer House, 43 Beverly Drive, Durham NC. Built by George W. Birmingham Sr., who worked for Teer's construction company. The house is 7,000+ square feet and sits on 1.15 acres with 3 floors, 5 bedrooms, 4 full baths, pool, finished basement, three car carport, and a large circular driveway. Sold in 2007 to Gow Arepally and Raj Morey who did a renovation. Another renovation in 2014.
---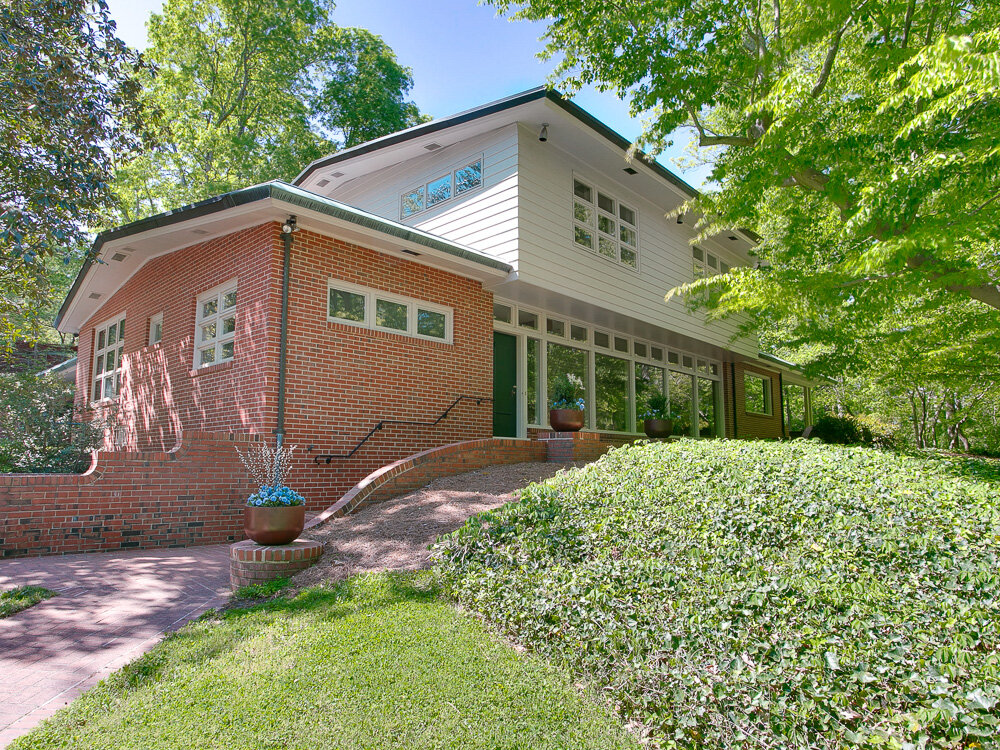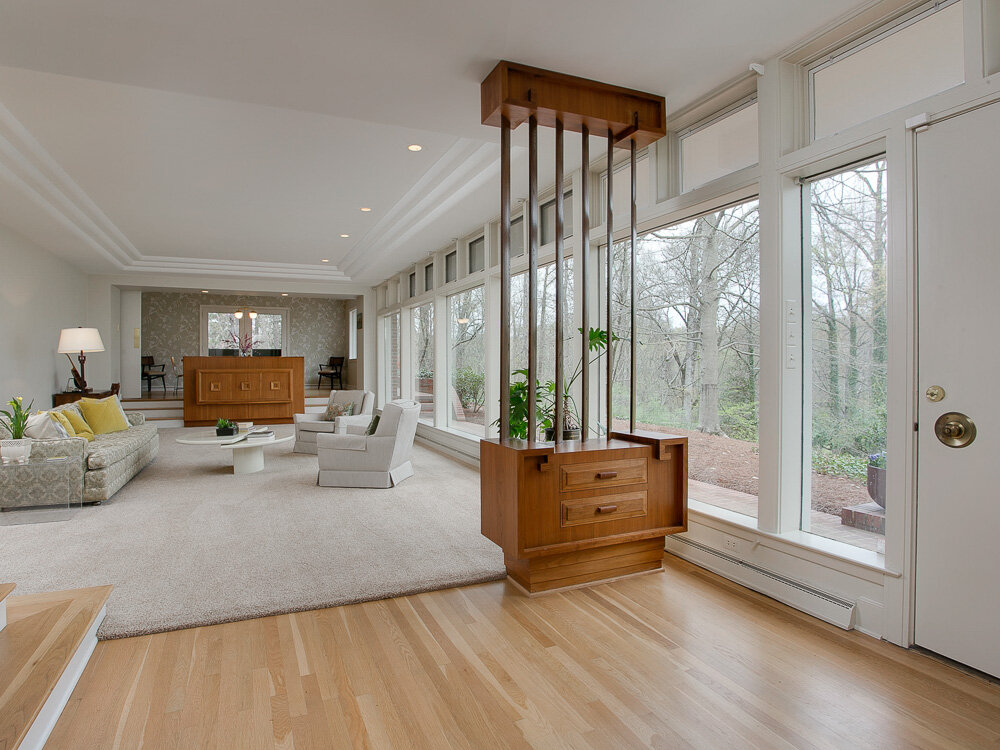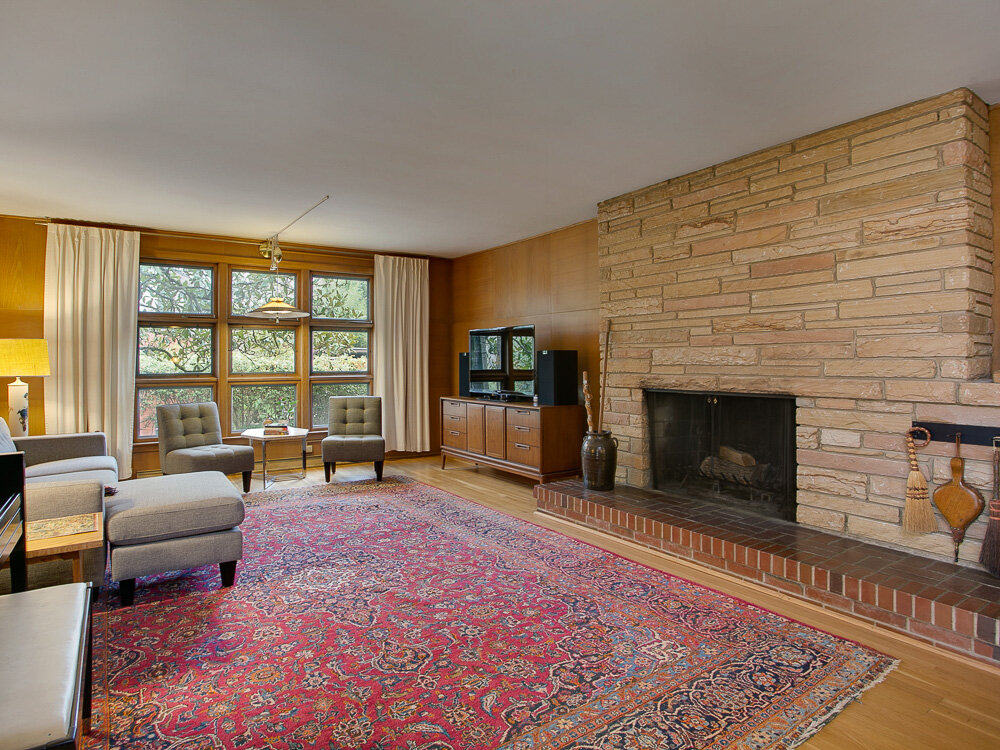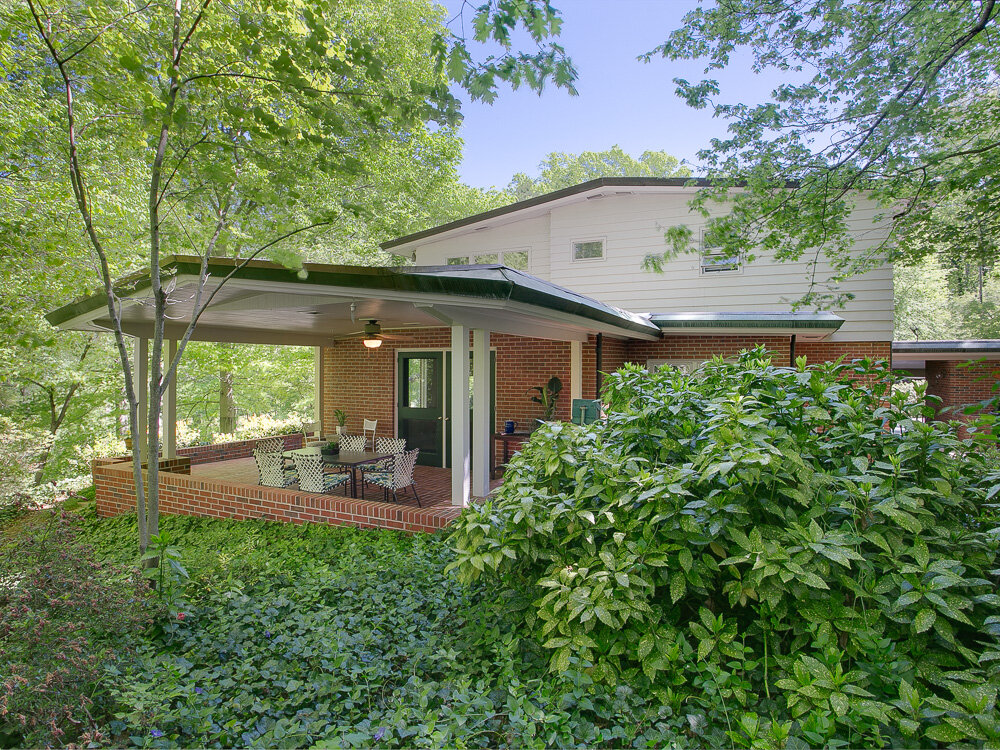 1956 - The J. Leonard and Eunice Goldner House, 602 East Forest Hills Boulevard, Durham NC. In the center of the first floor is an entrance and a continuous wall of windows. Features a cantilevered terrace and a couple secret doors. Sold in 2007 to Julie and Joseph Maxwell. Sold in 2020 to Sarah Gelfand and Joseph Egger.
---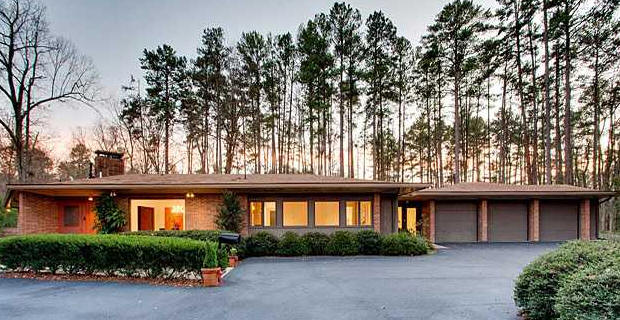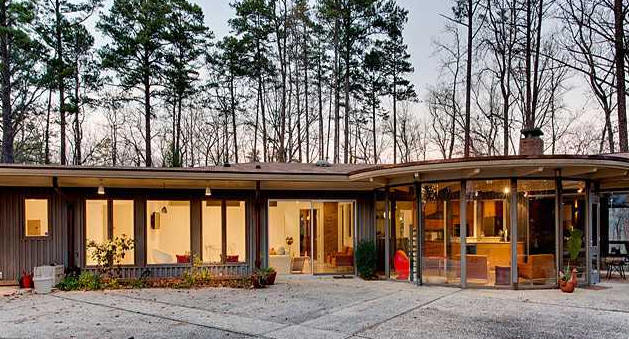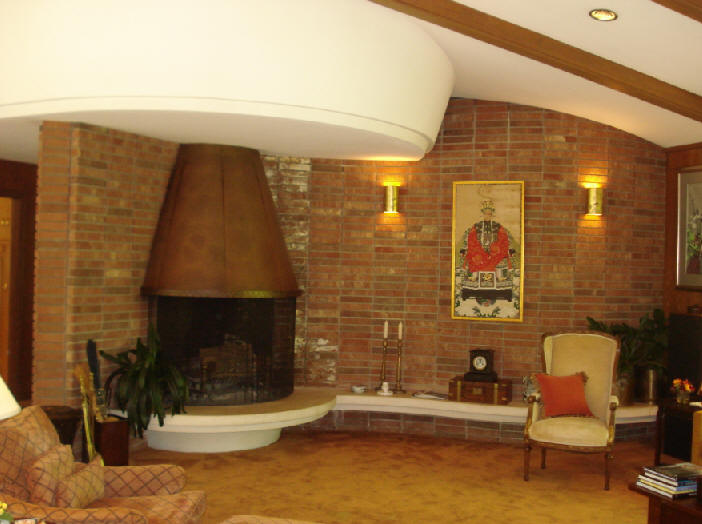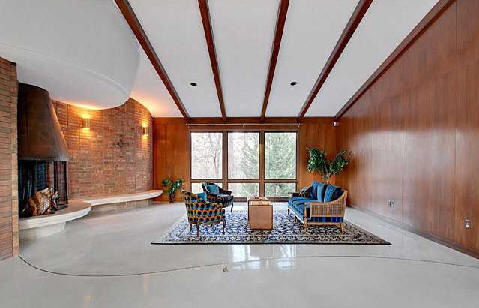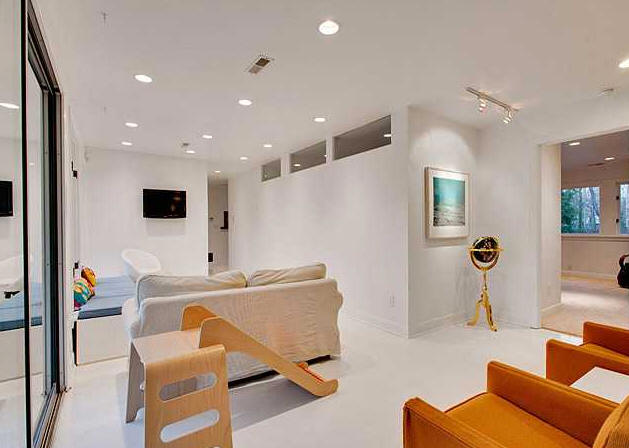 1958 - The Miriam and Henry Nicholson House, 3429 Rugby Road, Durham NC. 3.7 acres. Henry Nicholson's grandmother's grandfather was Washington Duke. Many of the furnishings came from the Stagg/Nicholson family house Greystone where Henry Nicholson grew up in Durham. Carr was a friend of the family and they chose him as architect for their new home. According to Miriam Nicholson, the sunroom was added on to the design because she and her husband saw something similar in Architectural Digest on a California home. The original landscape design was done by a professor at the NCSU School of Design. Built by George Birmingham, Sr. Sold in 1999 to Nicholson's son, William Henry Nicholson. Renovated in 2002. Featured on the May 2008 TMH Tour. Sold in 2009 to David and Lesley McAdams who did another renovation, including a new master bedroom, and a beautiful terrazzo floor (4th photo). Featured on the 2012 Hope Valley TMH Tour.
---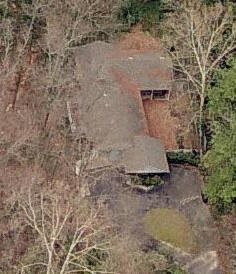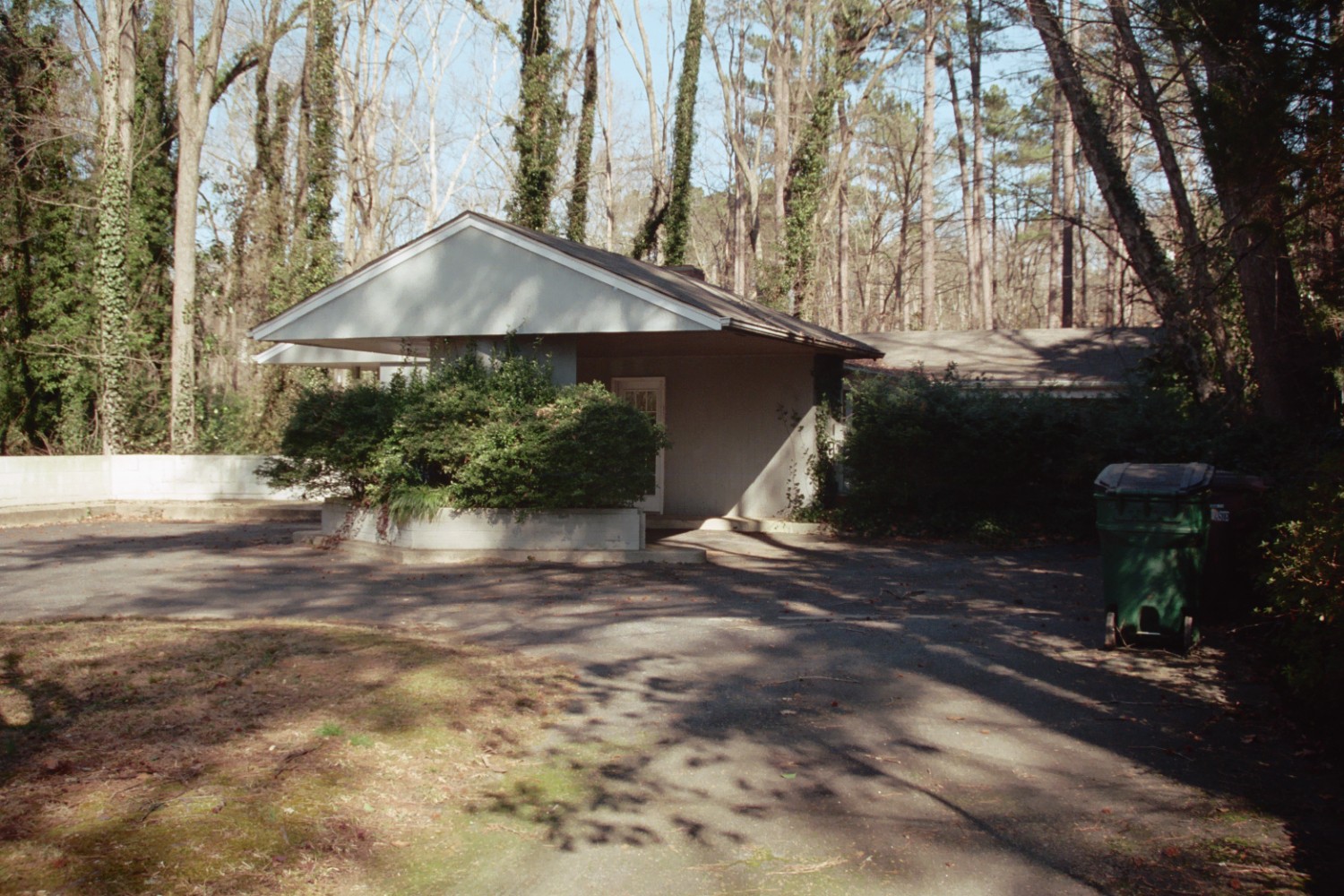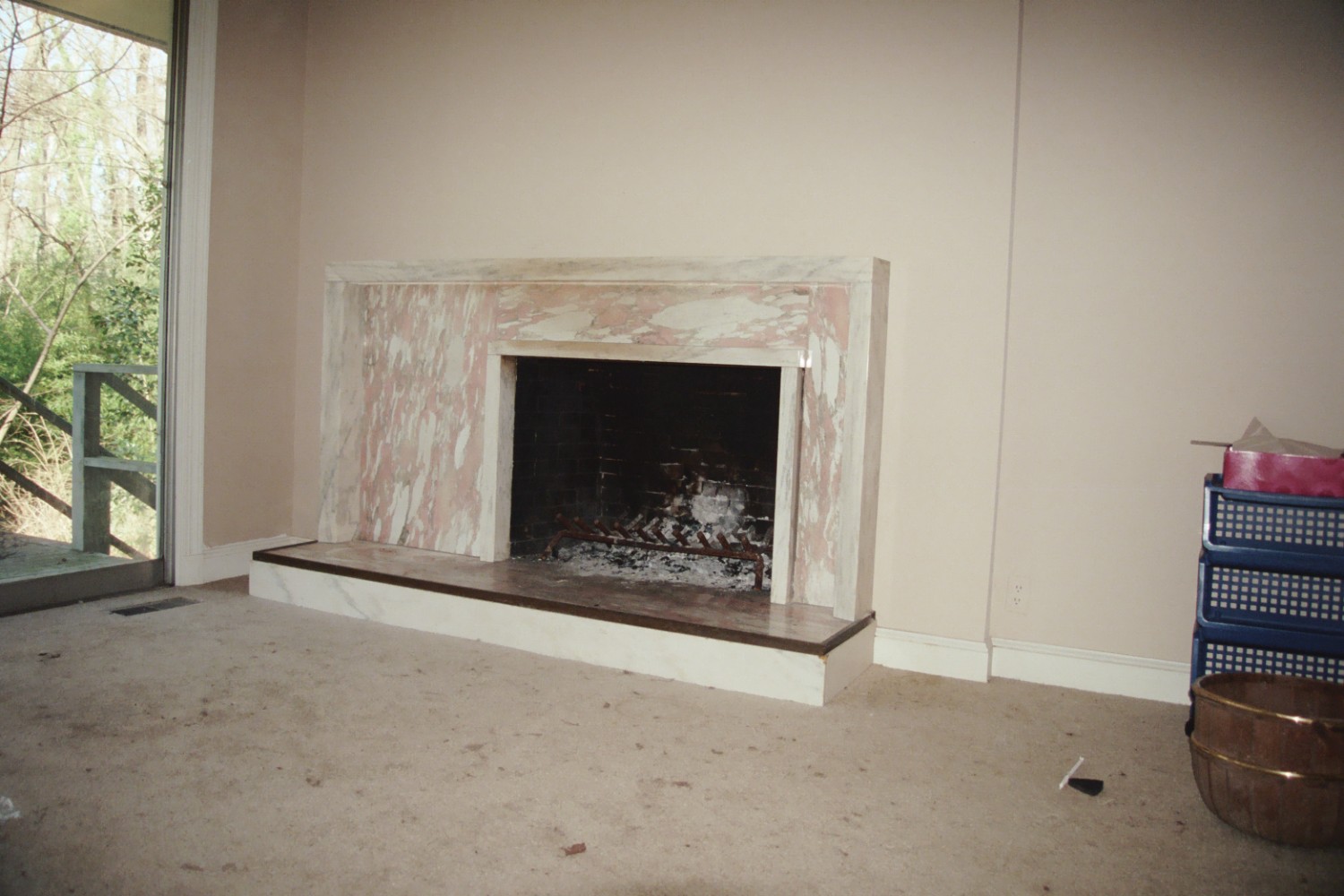 1963 - The Betty Price Gwyn House, 3126 Devon Road, Durham NC. 2098 sf. Sold in 1987 to her son, Owen Gwyn, and his wife Roxanne. Rented to architect George (Eddie) Belk in the 1980s. Sold in 1992 to the next-door neighbors, Thomas and Brenda Kinney. Rented to Carr's son, Edgar Toms Carr, 1993-1995. The Kinneys destroyed the house in 2010, giving the building to Habitat for Humanity. Bottom photos by Tad DeBerry.
---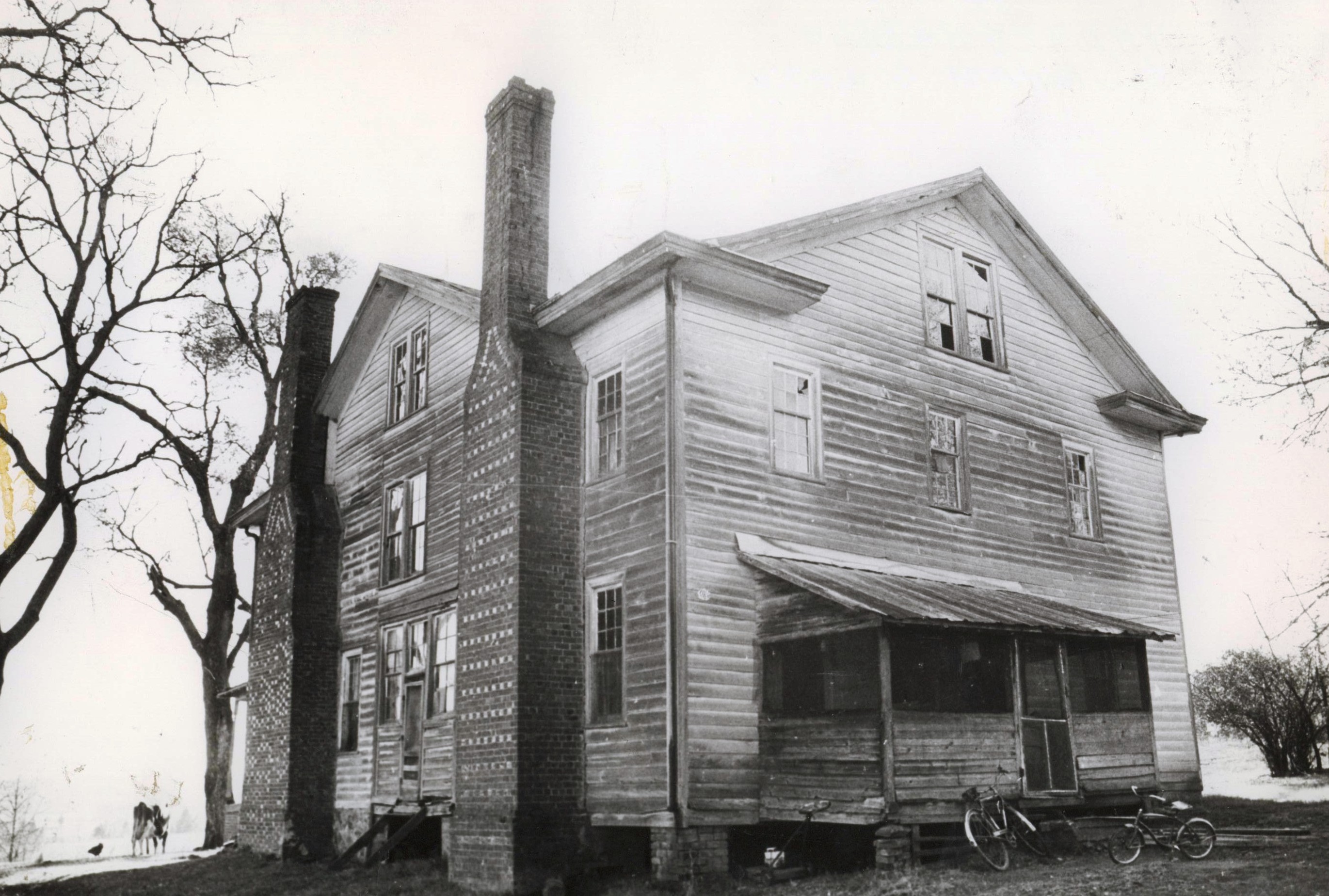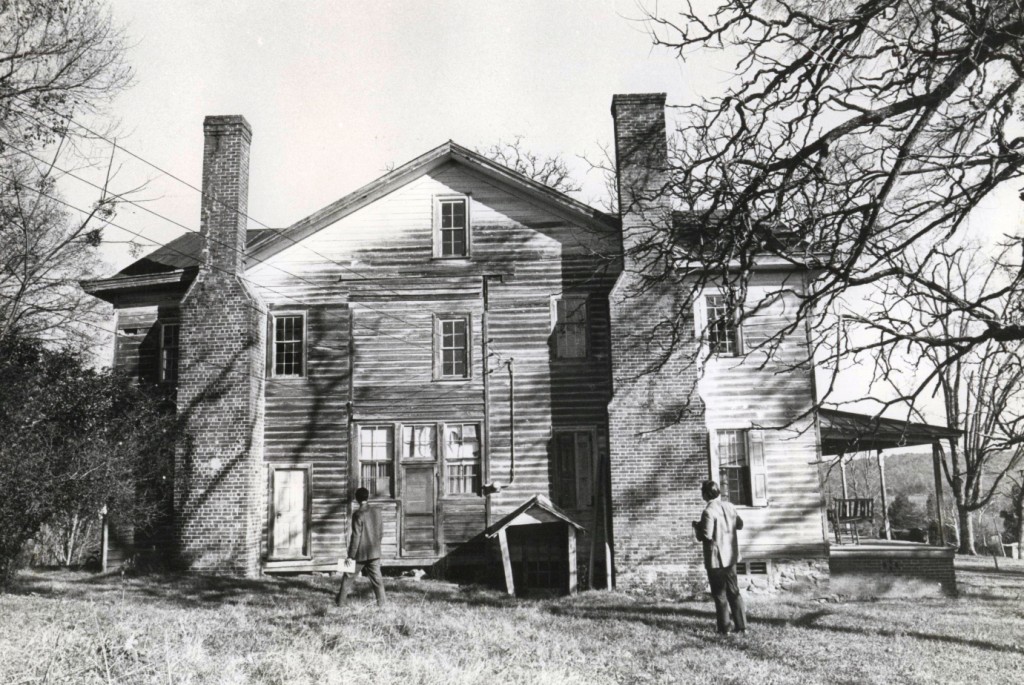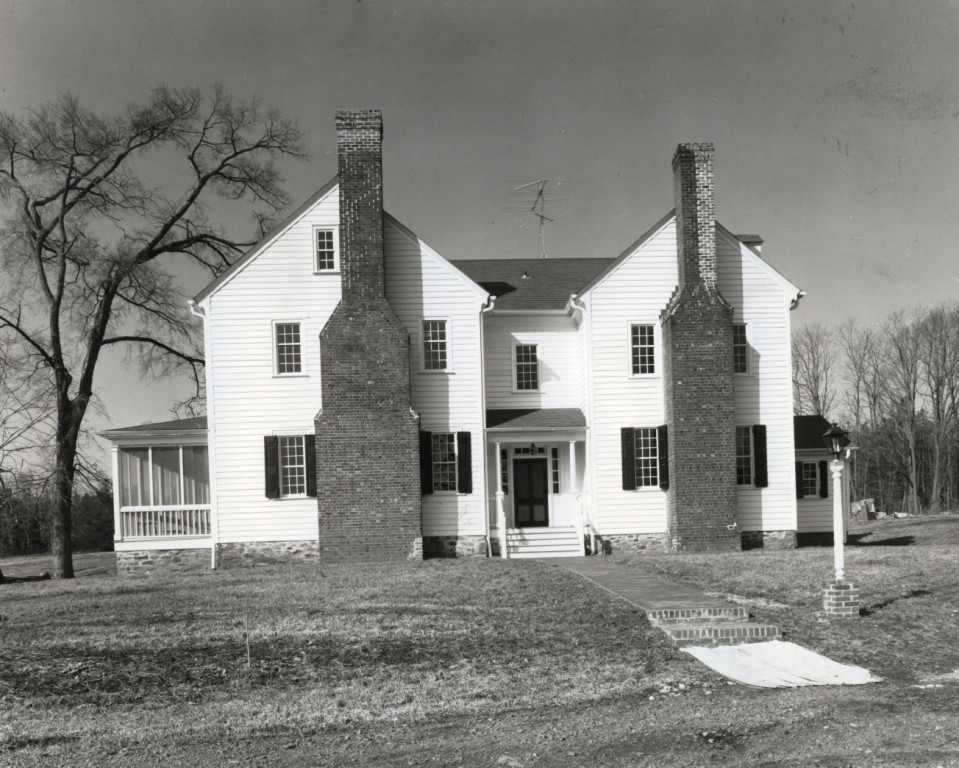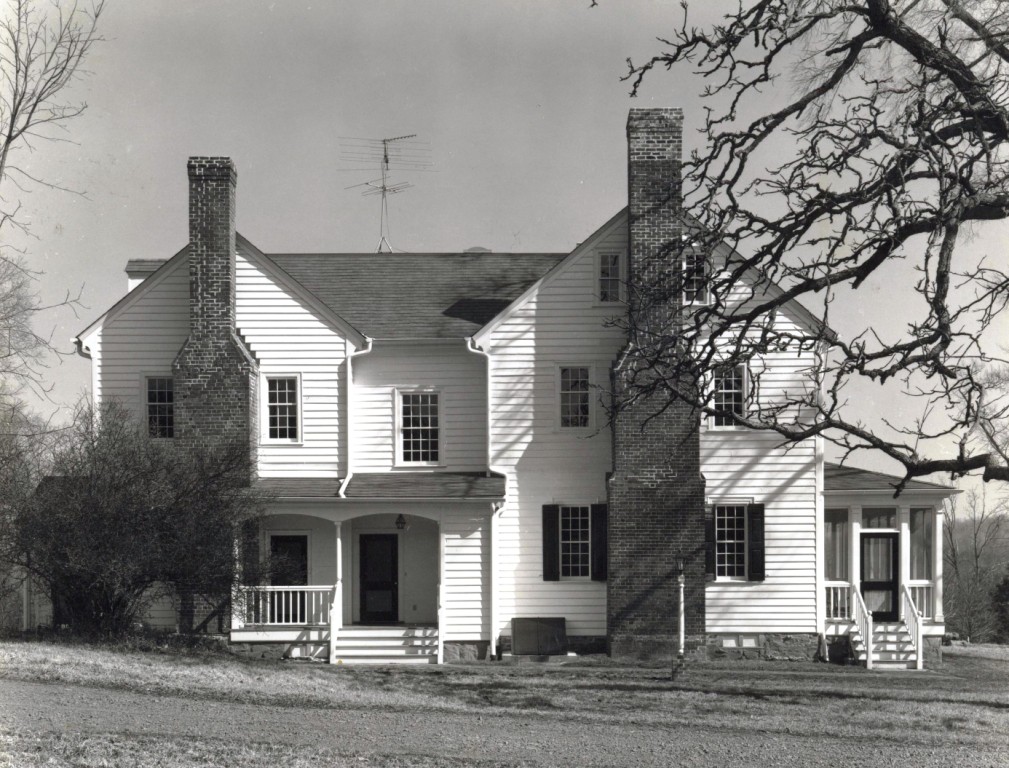 1976 - The Roscoe L. Jr. and Lucy Strickland Restoration, aka Pleasant Grove, aka Hardscrabble, 219 Hardscrabble Drive, Hillsborough NC. Restoration design by Jack Pruden with George Watts Carr. Originally, this was the 1779 plantation of William Cain and his wife Mary Ruffin Cain, sister of NC Chief Justice Thomas Ruffin. A separate house ten feet away was added around 1790. During the 19th century, it had as many as 95 saves in a sizable plantation operation. In the 1880s, the houses were joined together. After many years of disrepair, top two photos, Strickland bought the house in the 1940s while a student at Duke and engaged architect George Watts Carr who died the next year. That restoration won an AIANC Merit Award in 1981. Most of the surrounding land was sold to Southland Development Corporation, who subsequently sold the undeveloped property to Chatham Development Corporation in 1995. Sold to Warren and Carol Strittmatter.
---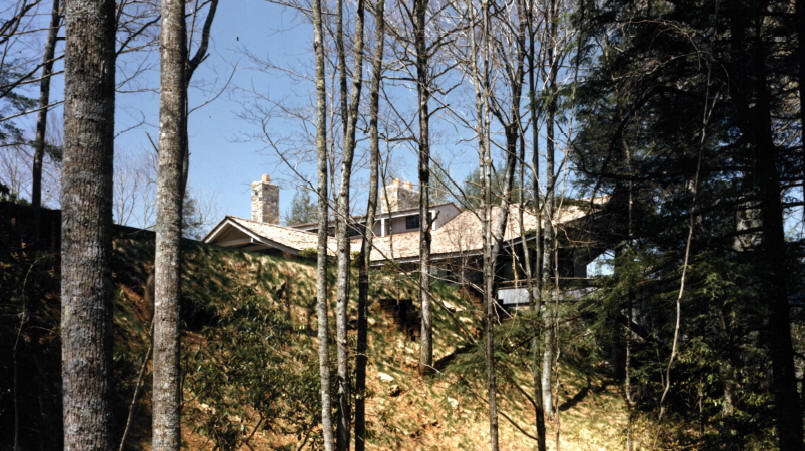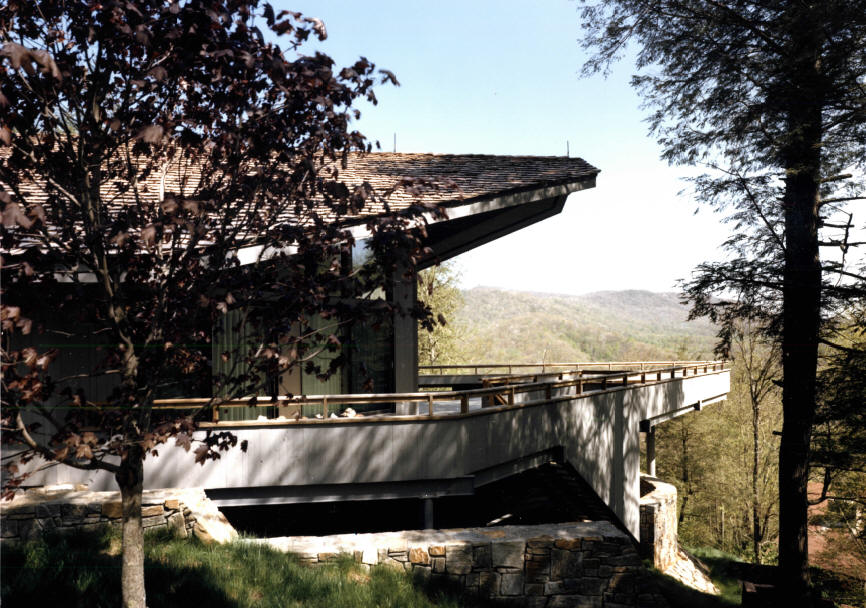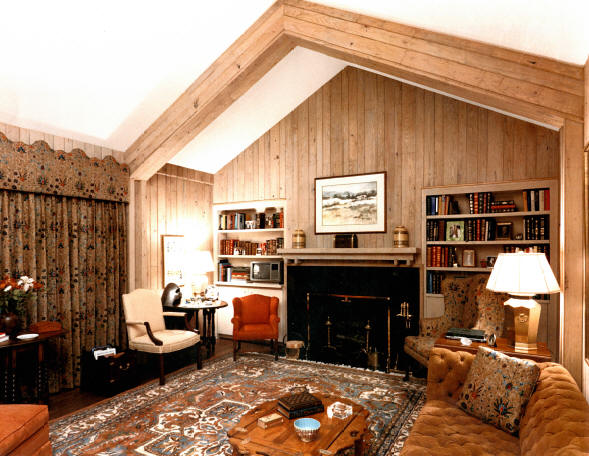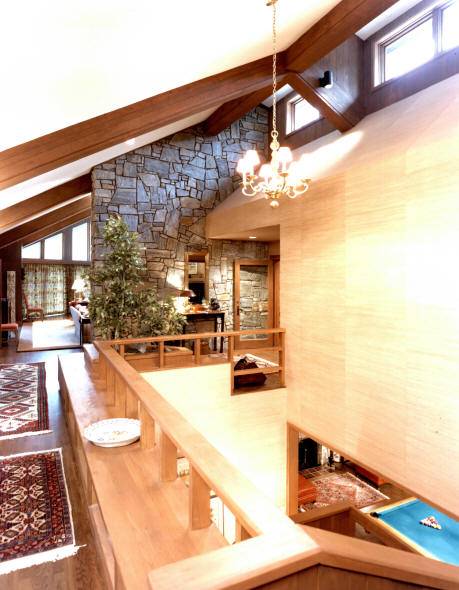 1981 - The Kenan Residence, Grandfather Mountain NC.
---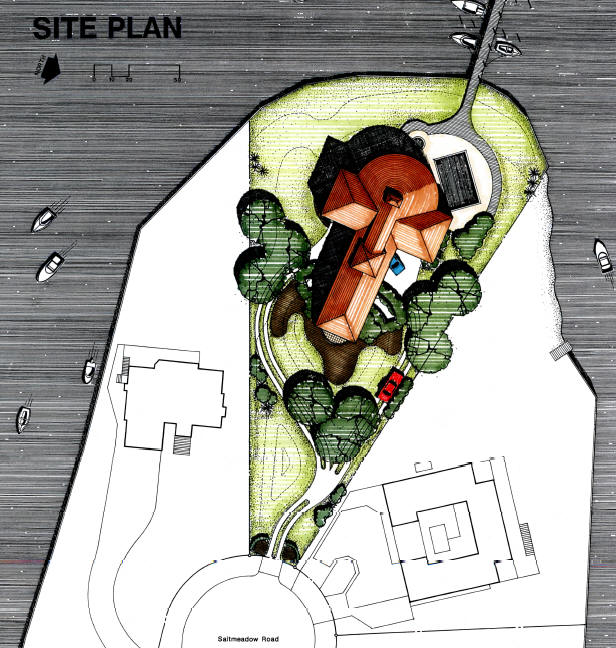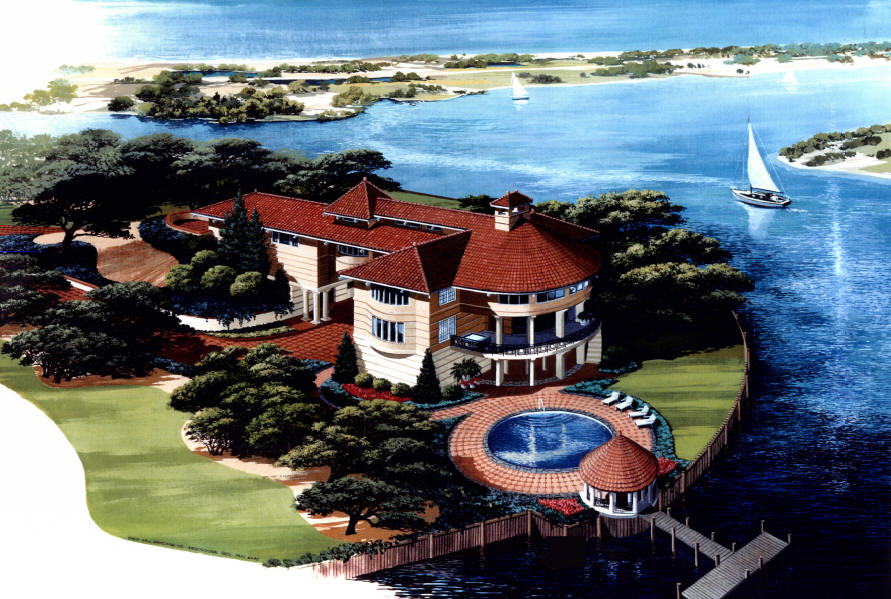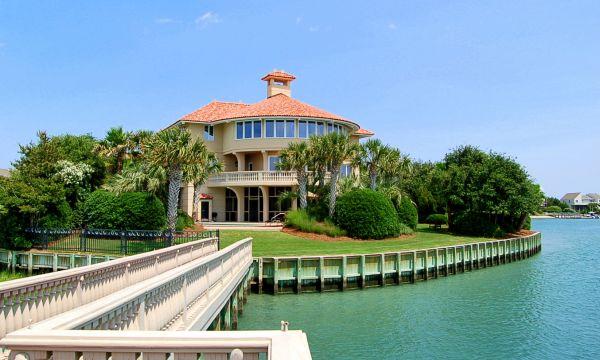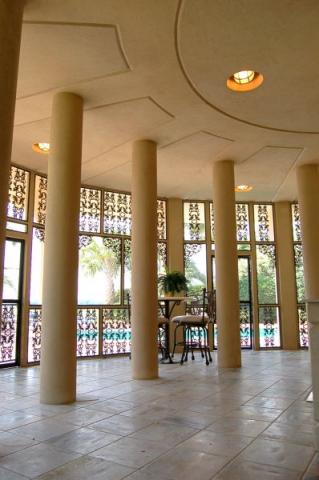 1995 - The Joyce Matthews Residence, 32 Saltmeadow Road, Figure Eight Island, Wilmington NC. 5419 sf heated plus 2892 additional sf. Sold in 2012.
---
Sources include: AIANC; Robert Carr; son Edgar Toms Carr; NCSU Special Collections; Lesley McAdams; Endangered Durham; Betty Price Gwyn Kenan; Lesley McAdams; and Tad DeBerry.