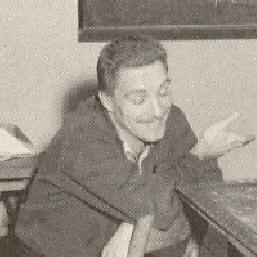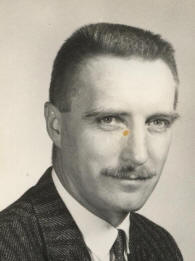 WILLIAM RANSOM (BILL) CAMPBELL JR., AIA (1920-1996)
Campbell was born in Durham and graduated from Chapel Hill High School. After a few years at UNC-Chapel Hill, he served in the Navy during WWII. There as a radioman he met future wife Jinx, aka Ola Adelle Stearns, who was an air traffic controller. After marrying, they toured with big bands, with Bill playing bass and Jinx as lead singer.
After a few years, they decided to attend college in Ada OK and Bill decided to be an architect. In 1947, they moved to Tulane University in New Orleans then to Raleigh where he finished an architecture degree at NCSU's School of Design in 1954. On a train through Baton Rouge in the early 1950s, they met Frank Lloyd Wright and his wife.
After working for design firms in Charlotte and Greensboro, Campbell worked briefly for Jim Webb and photographed a number of Webb's houses. Campbell moved to Arkansas and became the architect and facilities planner at the University of Arkansas at Fayetteville from 1959-1965. He was an early member of the Association of University Architects and served as President. The Campbells adopted three children by that point and moved to Hawaii where he was director of facilities planning at the University of Hawaii for about three years. In 1968, they left for the University of Oklahoma where he had multiple roles in university and medical facilities planning. In November 1979 he joined Gralla Associates, Architects and Planners in Oklahoma City as Vice President. In 1983 he was appointed Director of Marketing at Graves, Williams and Associates, Norman OK. They moved to Morehead City in 1987 where he worked for Carl Bivens. He died of cancer in July 1996. At his memorial service, he was called "a true Renaissance man."
---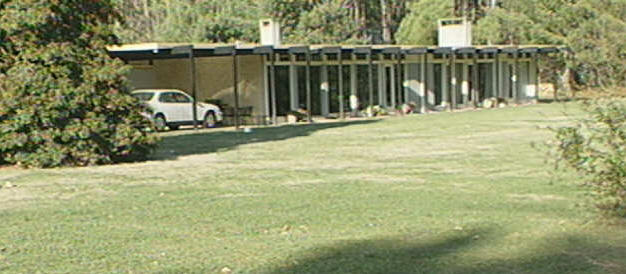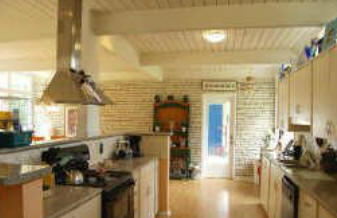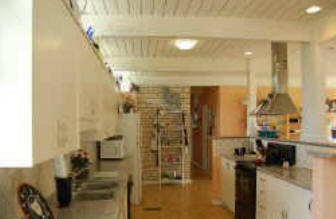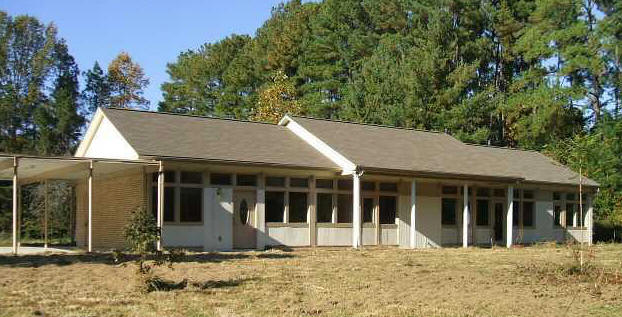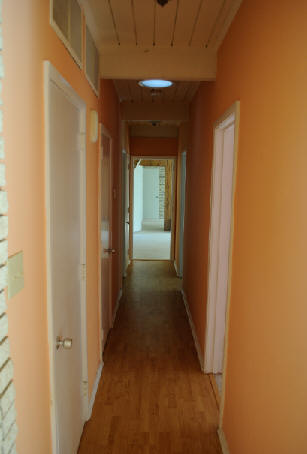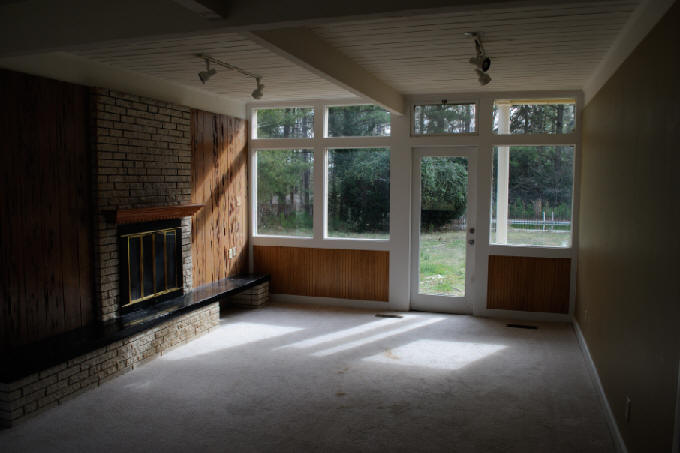 1958 - The William and Gene Winders House, 5403 Russell Road, Durham NC. Listed in tax records as 5332 Willowhaven Drive. 4 acres. Winders was the attorney for the adoption of the Campbells' first child. Campbell did the design work in exchange for another lot in Willowhaven. Sold to Federal National Mortgage Corporation. Sold in 2012 to Maggie L. and Stephen C. Brown Jr. Top photo from William Winders; bottom two photos by Stephen Brown.
---
Sources include: William Winders via daughter Cheryl; Patricia Hyldburg; Anil Sethi; wife Jinx Campbell.