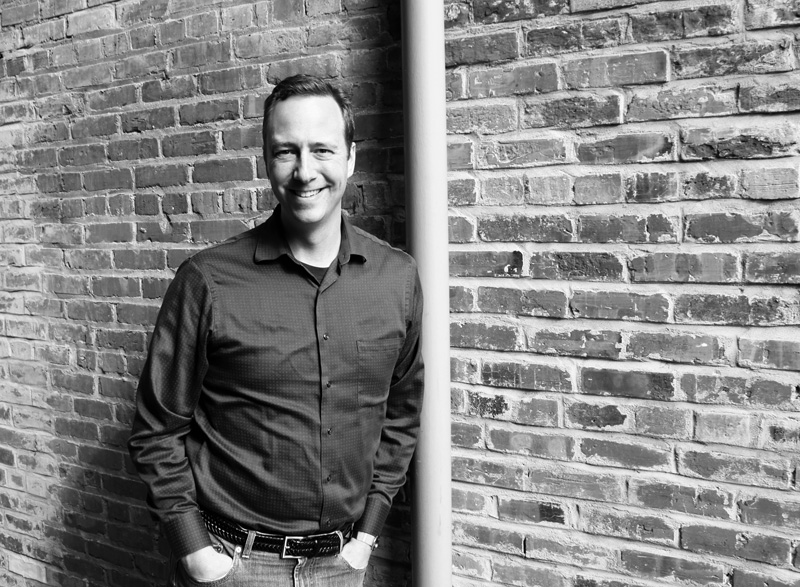 DAVID ARNESON (1967-)
Born in Cleveland OH, David Arneson earned a bachelor's degree in architecture from the University of Cincinnati in 1991. Undergraduate studies included a term in Copenhagen, extensive travel in Europe, and internships in London, New Canaan CT, and Santa Fe NM. He earned a graduate degree from the Architectural Association in London in 1996. He moved to North Carolina later that year and worked with Lyn McClay and Werner Hausler at DesignSpec. In 2004 he joined Scott Harmon and created Center Studio Architecture in downtown Durham.
---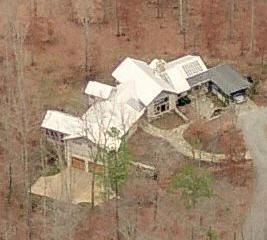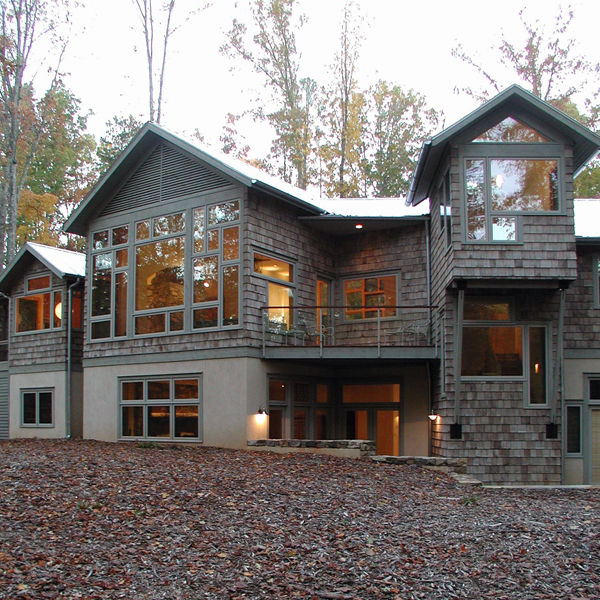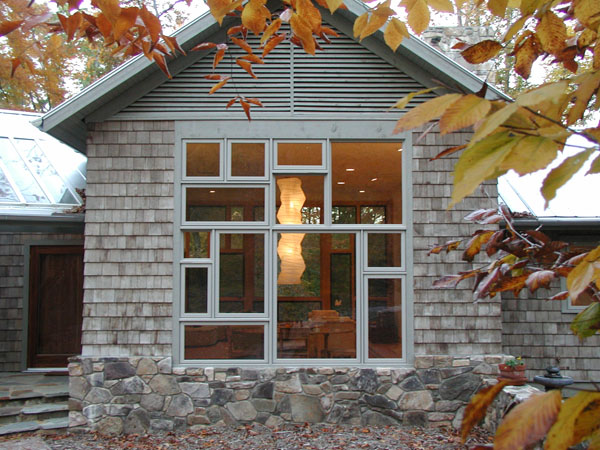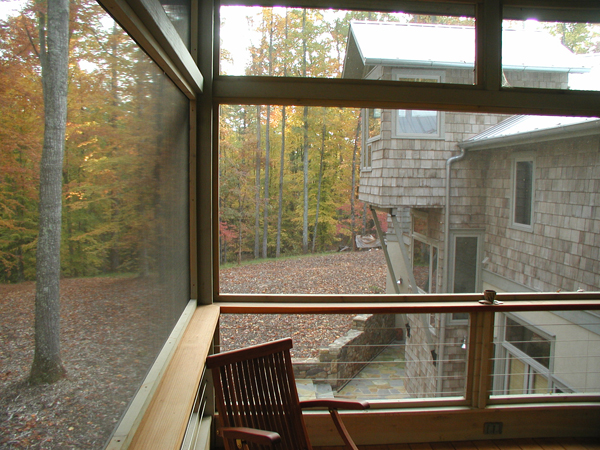 2000 – The Ben and Jane Ferdon Residence, 6109 Lost Valley Road, Raleigh NC. Designed while Arneson was with Designspec in Chapel Hill. A house on a wooded site with a north facing downhill view to a stream. Built by Greg Paul Builders. As of 2012 still owned by the Ferdons.
---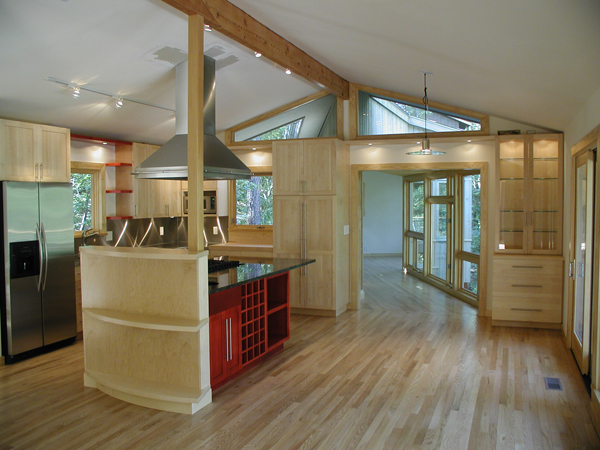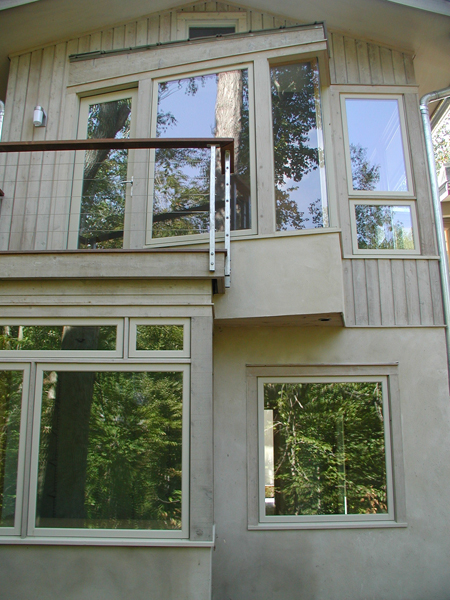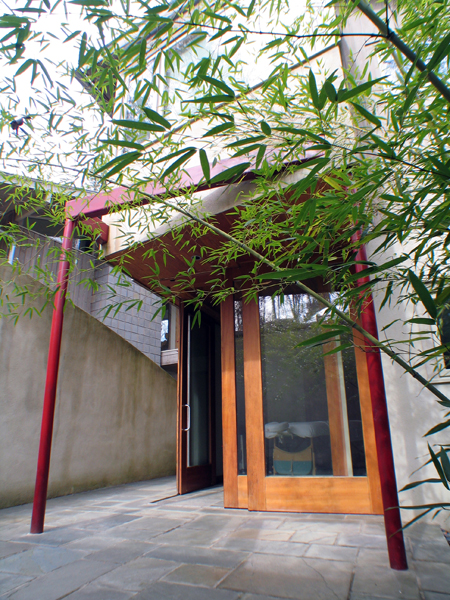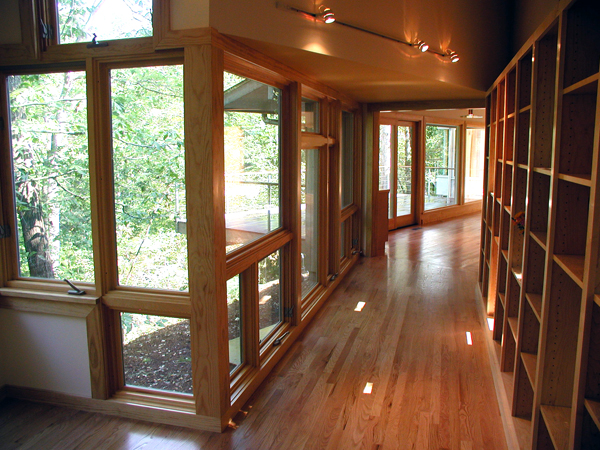 2002 - The Fran Ferrell and Kathy Waddle Residence, 848 Shady Lawn Road, Chapel Hill NC. The project consisted of extensive additions and renovations to a modest mid-century modern home. An "away room" on stilts was added onto one end, and a new glass bridge connects the other end to a new owner's suite built above a massage therapy office. Corner glass doors open this area to a sunken courtyard garden. Designed while Arneson was employed at DesignSpec in Chapel Hill. Built by Chuck Lewis and David Tyson. Sold to Kathy Waddle and Francine Harler.
---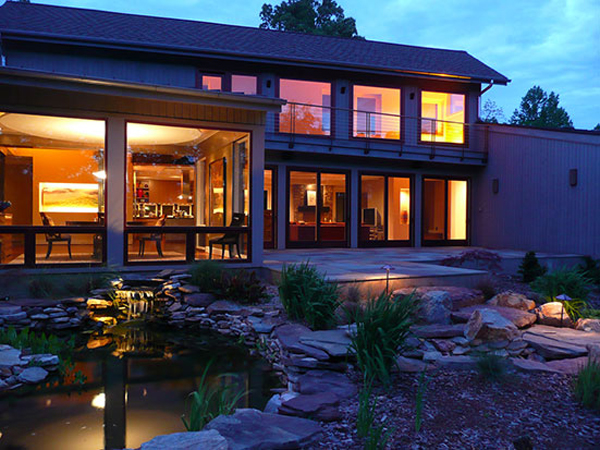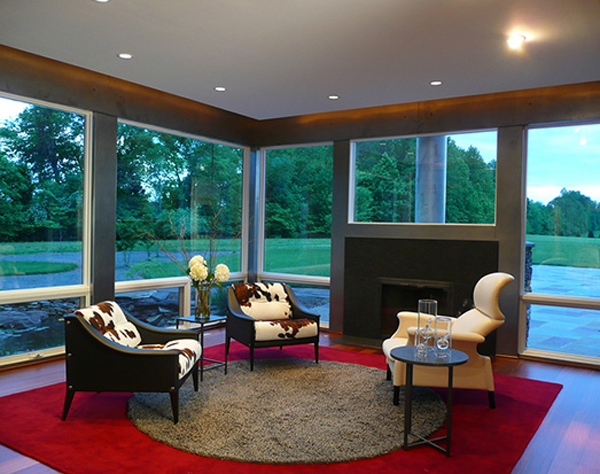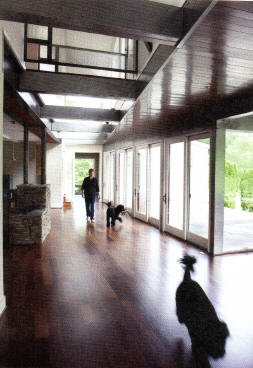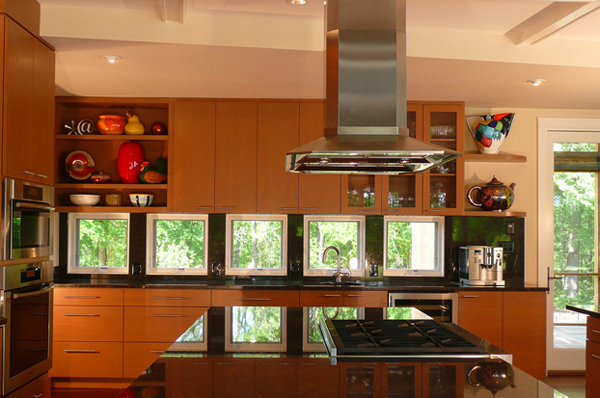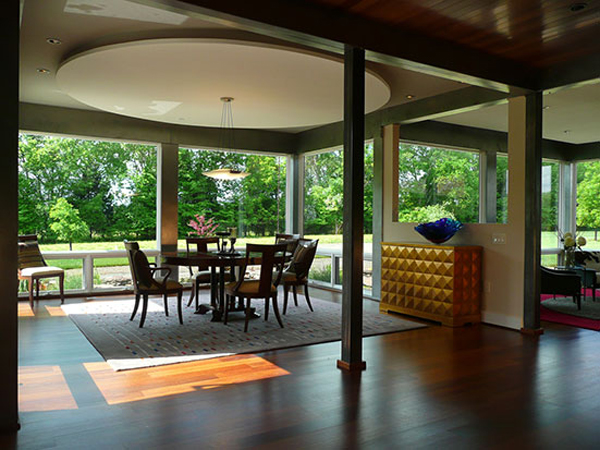 2005 - The Cheri Ross and Tim Lenoir Residence, 719 Still Meadow Lane, Fox Hill Farm, Hillsborough NC. 5100 sf. Designed with both passive and active solar features, rooms are spread out around a long stone wall that extends through house and out into the landscape. Designed as a joint venture with Lyn McClay of DesignSpec in Chapel Hill. Built by Kenny Pope Builders. Photos by Chloë Seymore and Harrison Haynes. Interior design by Cindy Spuria. Landscape design by Todd Whaley. Sold in 2015 to Markus Wilhelm.
---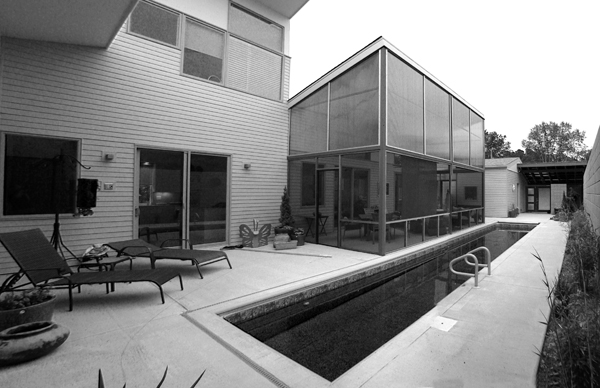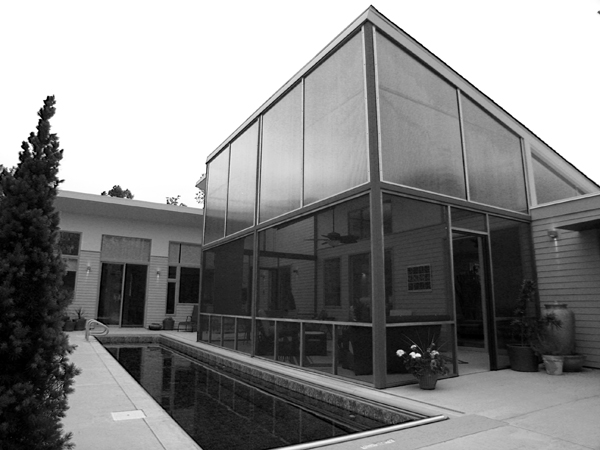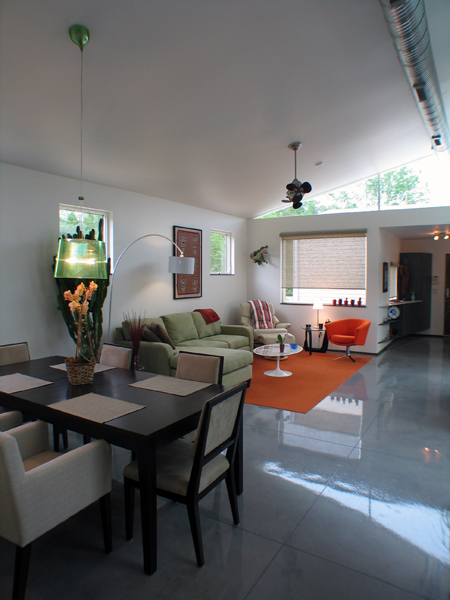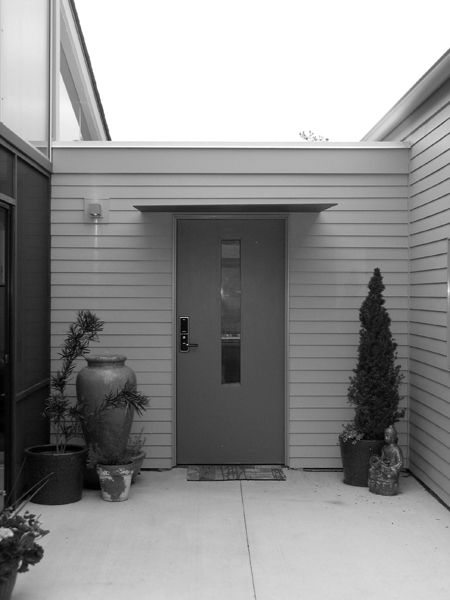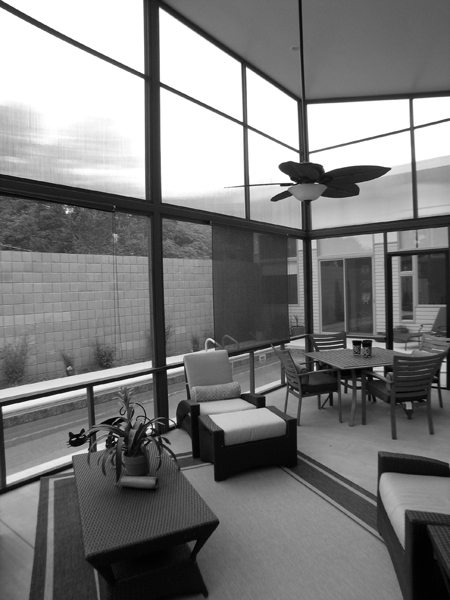 2010 - The Stewart Aycock and Ron Butters Residence, aka Courtyard House, 1612 Bivins Street, Durham NC. This 1700 sf house is organized around a private courtyard with lap swimming pool. Sustainable features include passive solar design with concrete mass floor, advanced insulation techniques, photovoltaic solar generation, and a geothermal ground source heat pump mechanical system. Built by Spyglass Building Company. Sold in 2014 to Danielle Seaman and Gary Randall Bolick.
---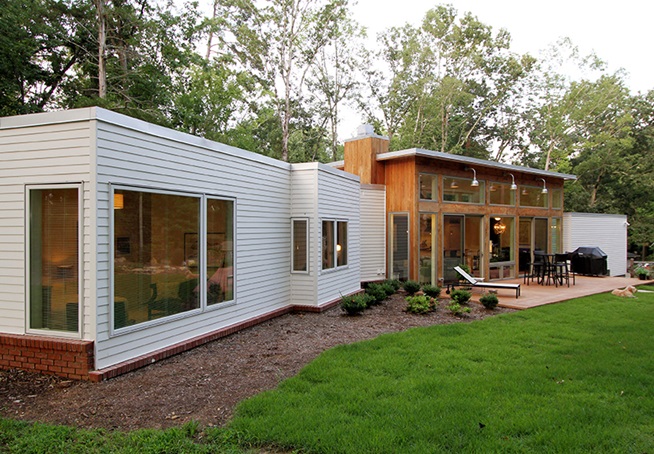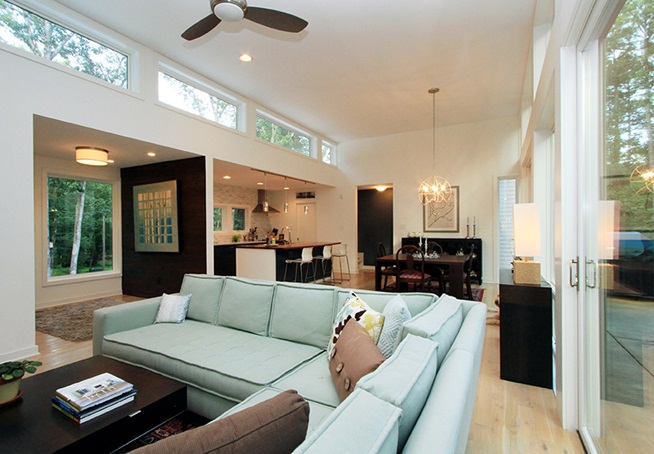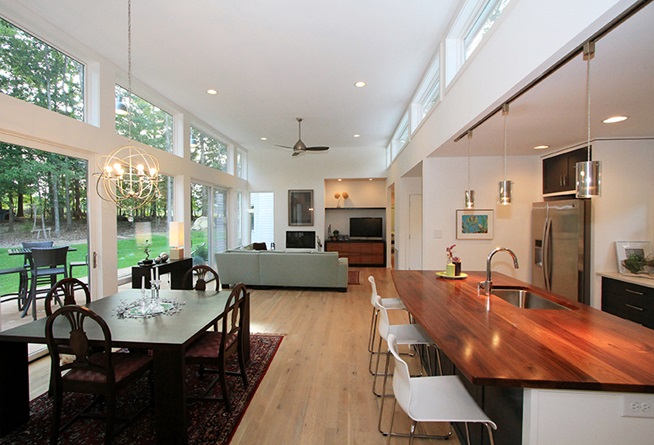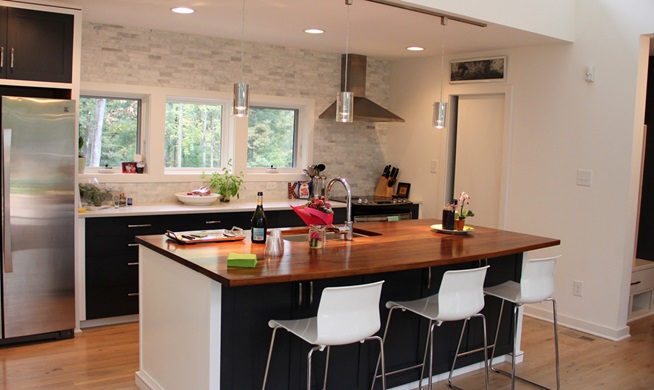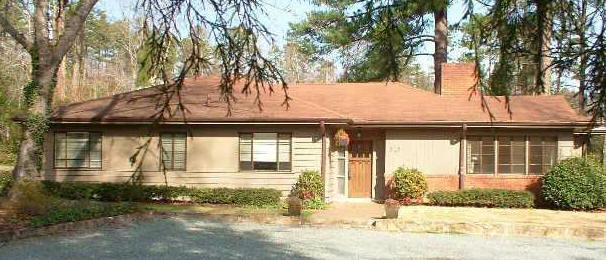 2012 - The Kara Pittman Residence, 120 The Hollow, Chapel Hill NC. Designed while in partnership with Scott Harmon. Built on the site of a older ranch, bottom photo. Sold in 2013 to Lili E. Teleki.
---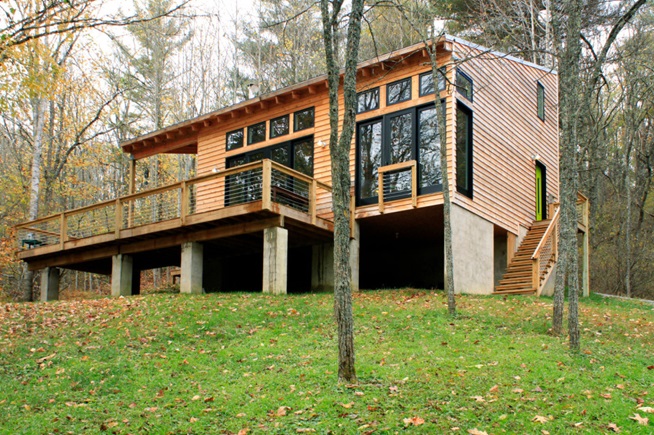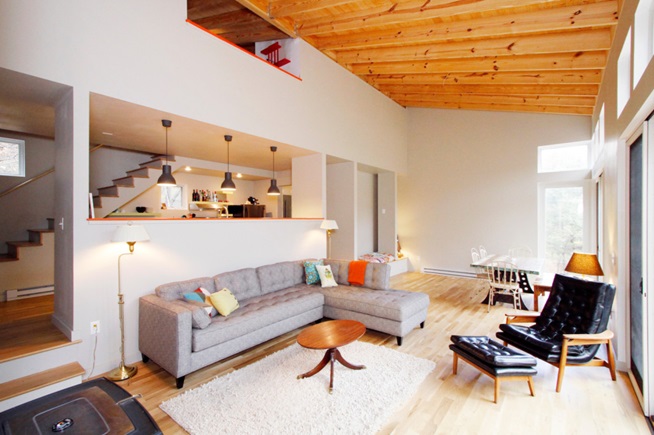 2012 - aka Modern Cabin, in VA. Project architect, Will Rodenhizer. Photos by Sarah Arneson.
---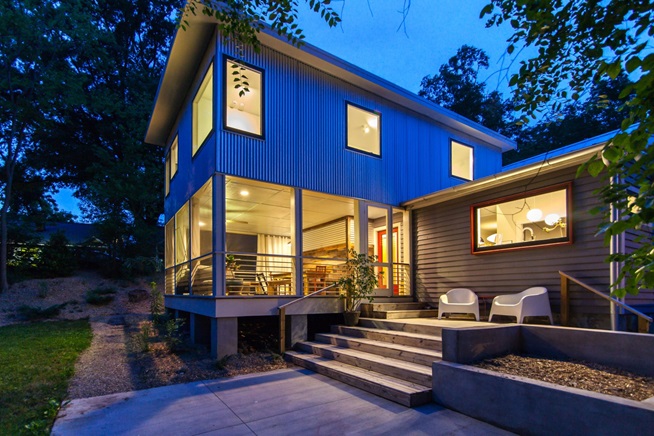 2017 - The Matt and Jessie Gladdek Renovation, 502 Mallard Avenue, Durham NC. Photo by Sarah Arneson.
---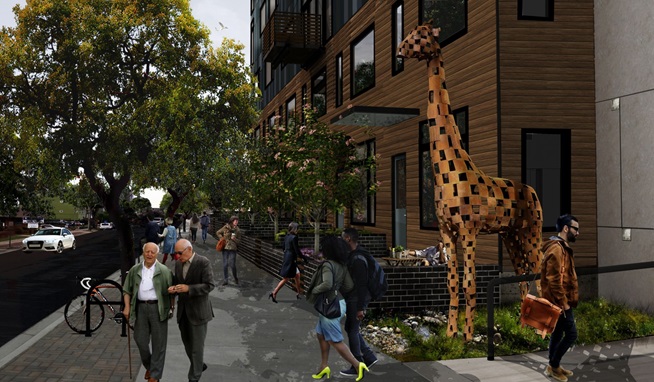 2018 - Mangum Flats, 515 North Mangum Street, Durham NC.
---


2018 - The Richard and Sharon Symanski Renovation, 624 Christopher Road, Chapel Hill NC. Original house built in 1963, architect unknown. Julie Cohoon was project architect. Top photo, before renovation. Bottom photo, after renovation, taken by Daniel Perrin.
---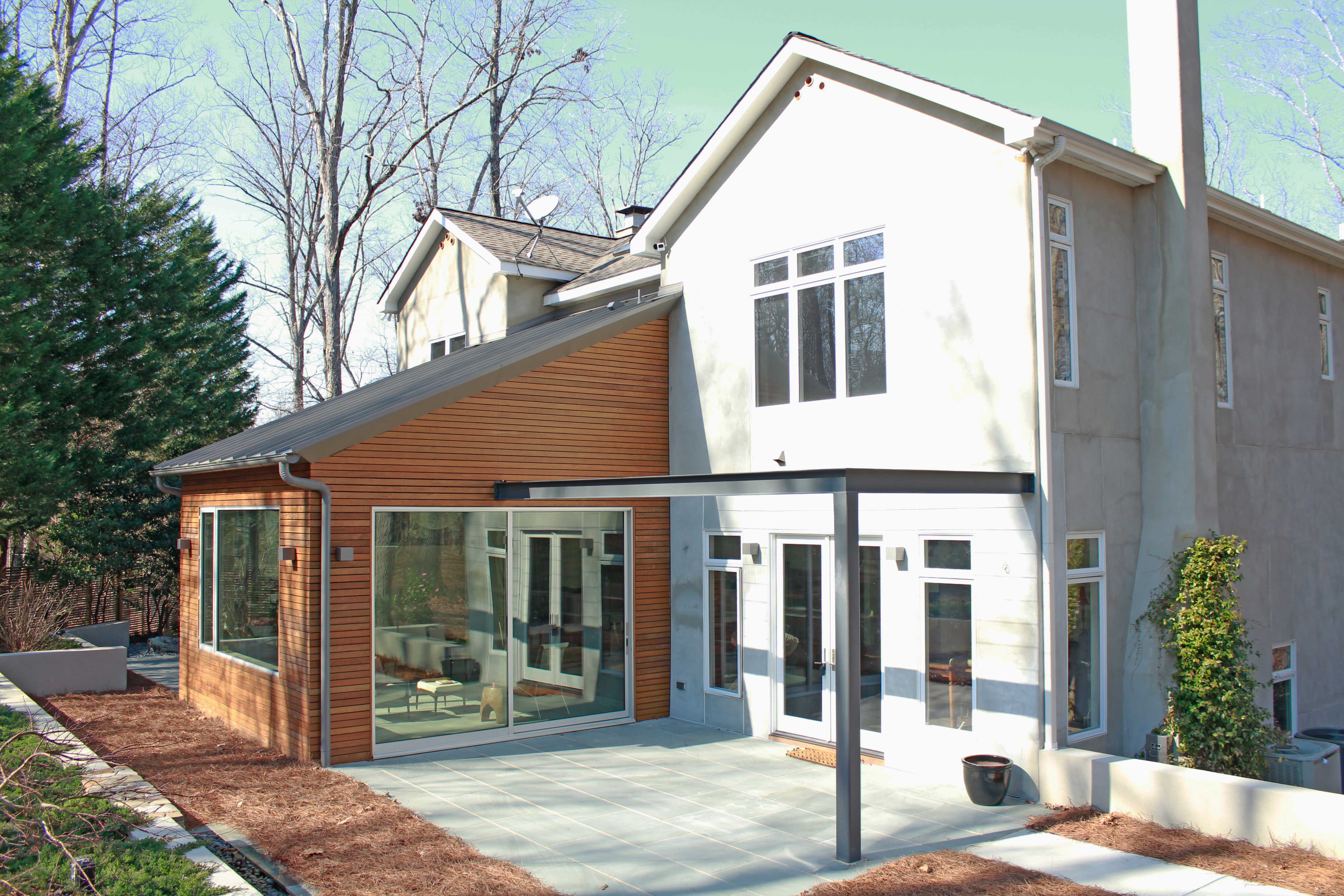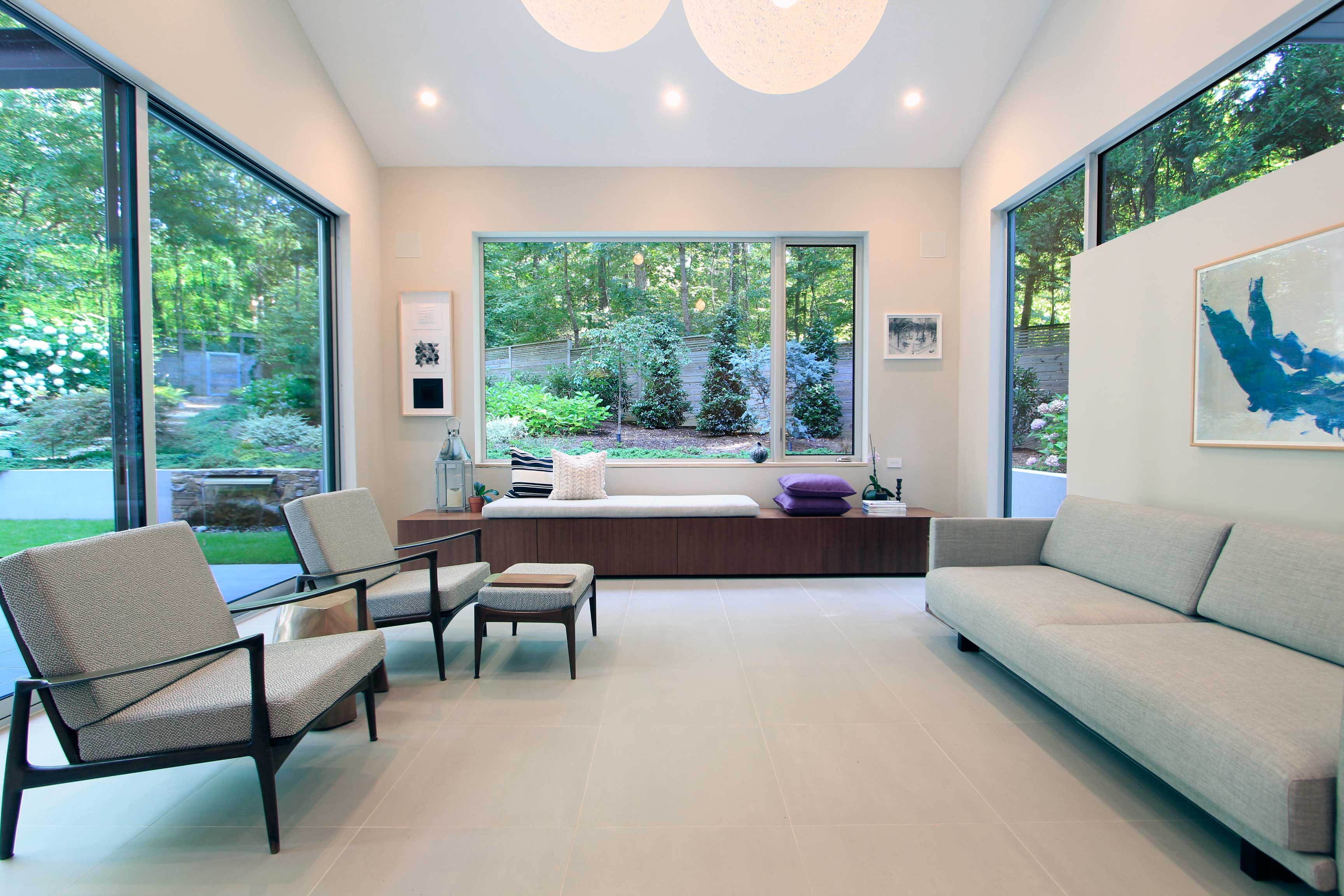 2018 - The Dwornik Renovation, 112 Serrano Way, Chapel Hill NC. Project architect was Morgan Haynes.
---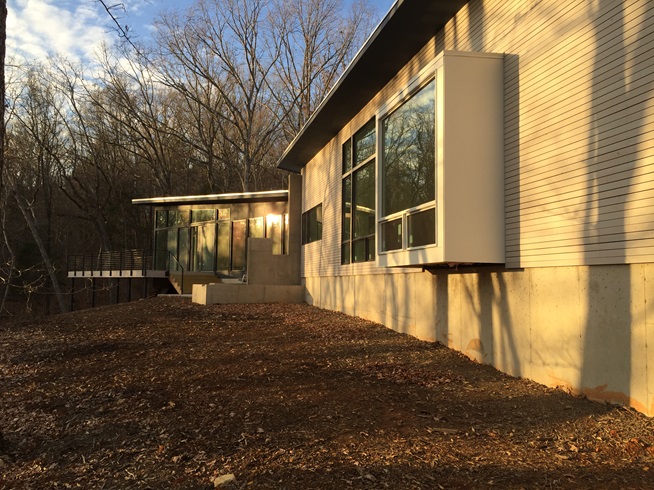 2018 - The Rebecca Bisgyer Residence, 10 Red Hill Lane, Hillsborough NC. Gated community, no public access.
---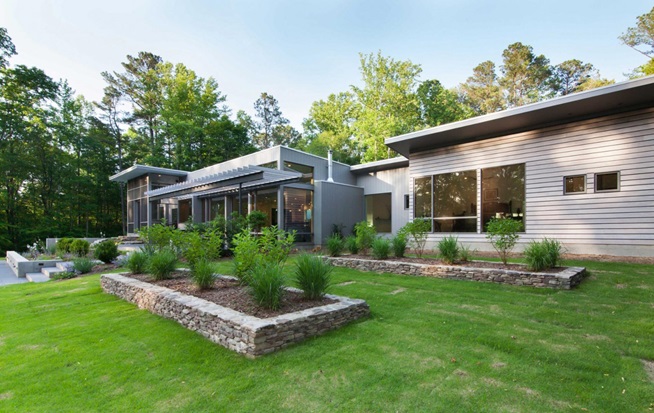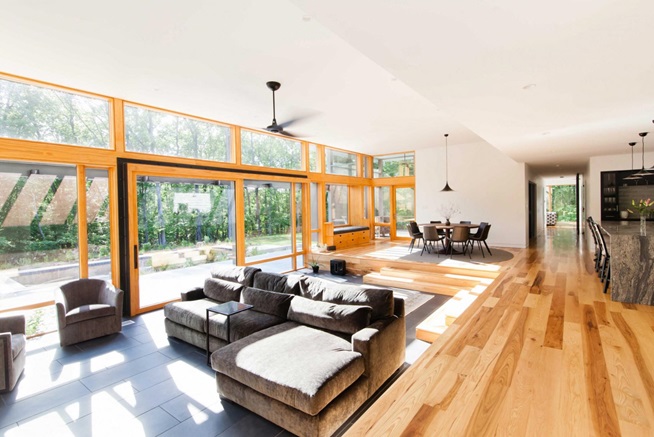 2019 - The Susan and Thomas Carson House, 4320 Kingfisher Lane, Durham NC. Located in Orange County. Built by Christopher Rand Construction. Landscaping by Casey Collins Creative. Photos by Sarah Arneson.
---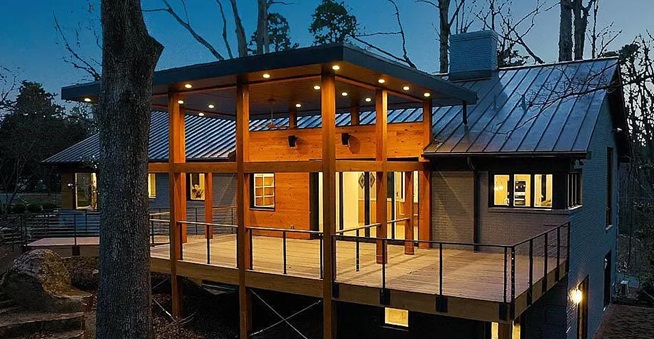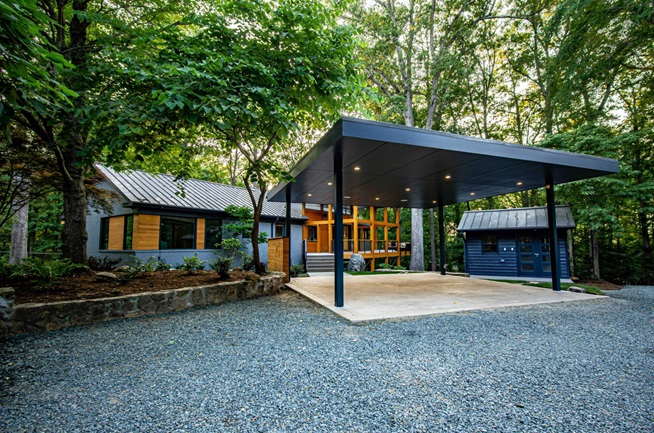 2019 - The R&E Clark Family Living Trust Renovation, 106 Carolina Avenue, Chapel Hill NC. Original house built in 1971. Renovation built by Kennedy Contracting Service. Sold in 2020 to Johnny Chappell.
---
Sources include: Scott Harmon; Kara Hart; David Arneson.