Enjoy browsing, but unless otherwise noted, these houses are private property
and closed to the public -- so don't go tromping around uninvited!

CTRL-F to Search Within Page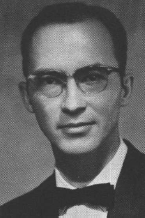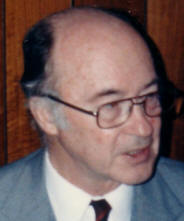 CHARLES EDWARD (CHARLIE) WOODALL, AIA (1934-)
Woodall grew up in Smithfield and graduated from Smithfield High School in 1952. He attended the NCSU School of Design and graduated with a BA in 1957. He worked for about a year with John Latimer before serving in Alaska for the Army. From 1960-1961 he worked with Terry Waugh's firm then with Waugh for the NCSU Campus Planning Office. After returning to work with Latimer for three years, he went into business with college roommate George Smart in 1967 to form Smart Woodall Architects. Max Isley joined later as did Troy Herring. Woodall left in 1974 to join Alpha Design Group with Ron Collier. He has since retired.
---
About 1970 - The Joe and Venetia Kue House, 3216 Circle Drive,
Farmville NC. Photo by Jane Fahey.
---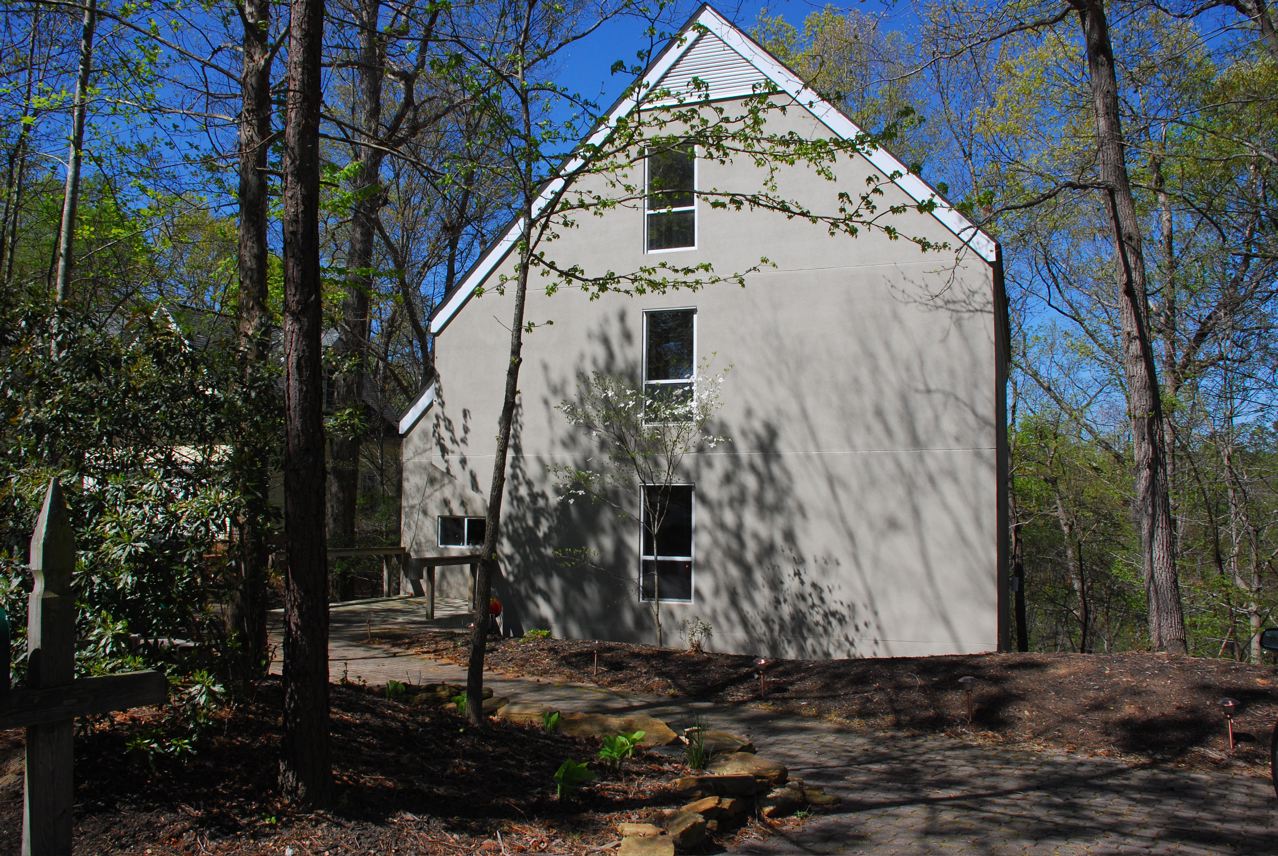 1981 - The Charlie Woodall House, 2913 Debra Drive, Raleigh. Sold to artist Carolyn Goodridge in 2005. Sold to Bradley and Kelley Chisholm in 2006. With solar panels, the house is four levels. Photo by Leilani Carter.
---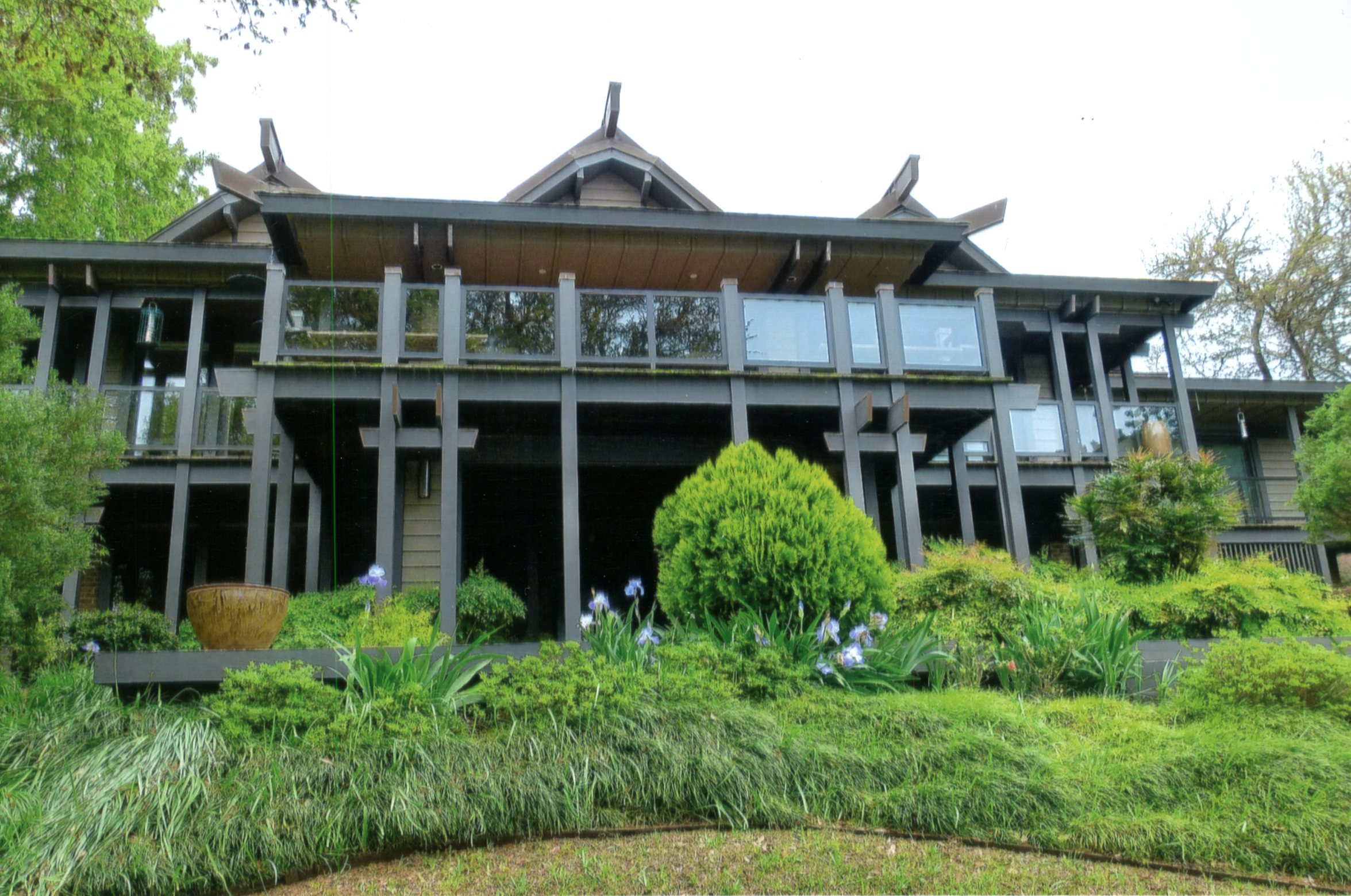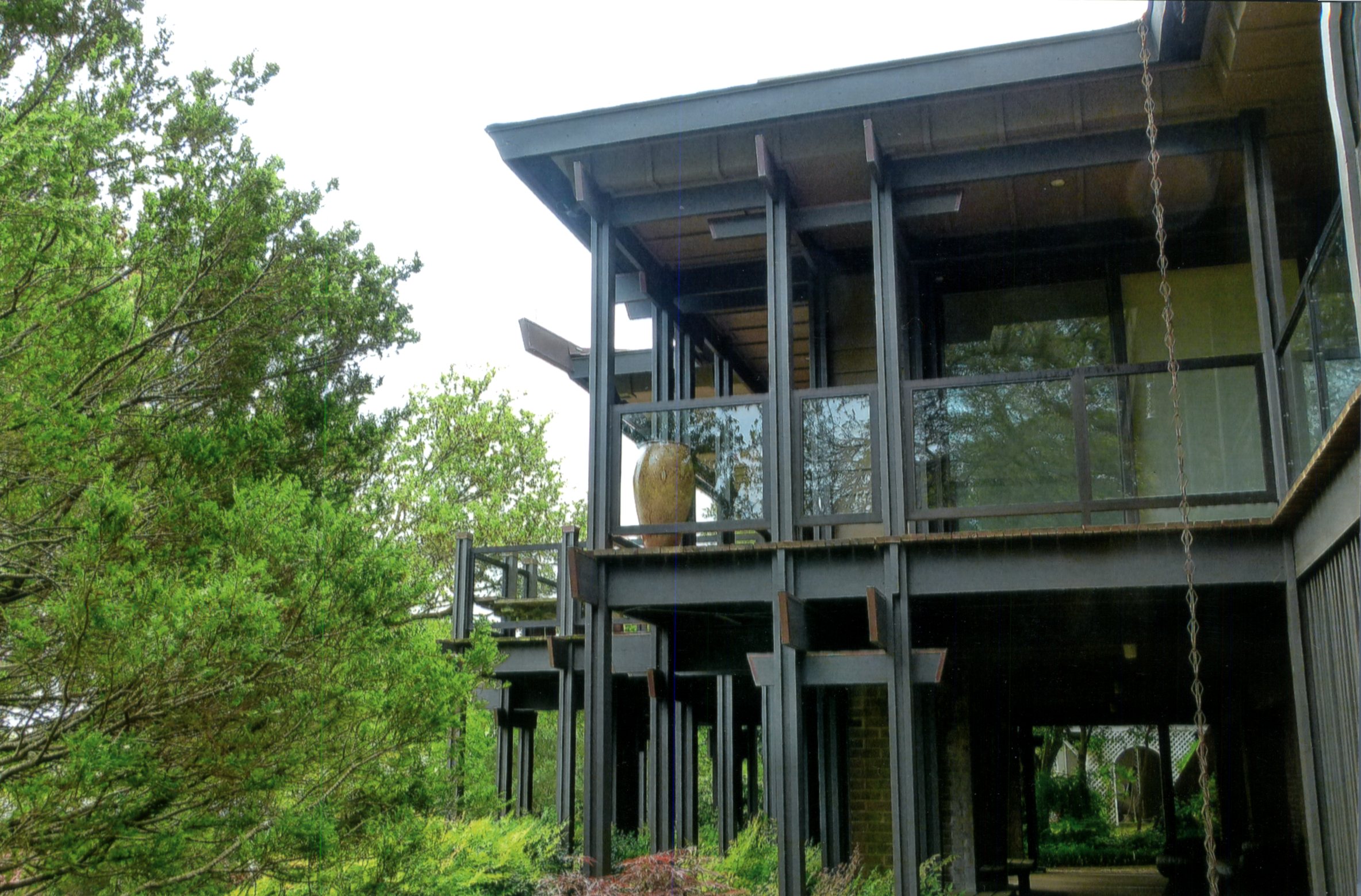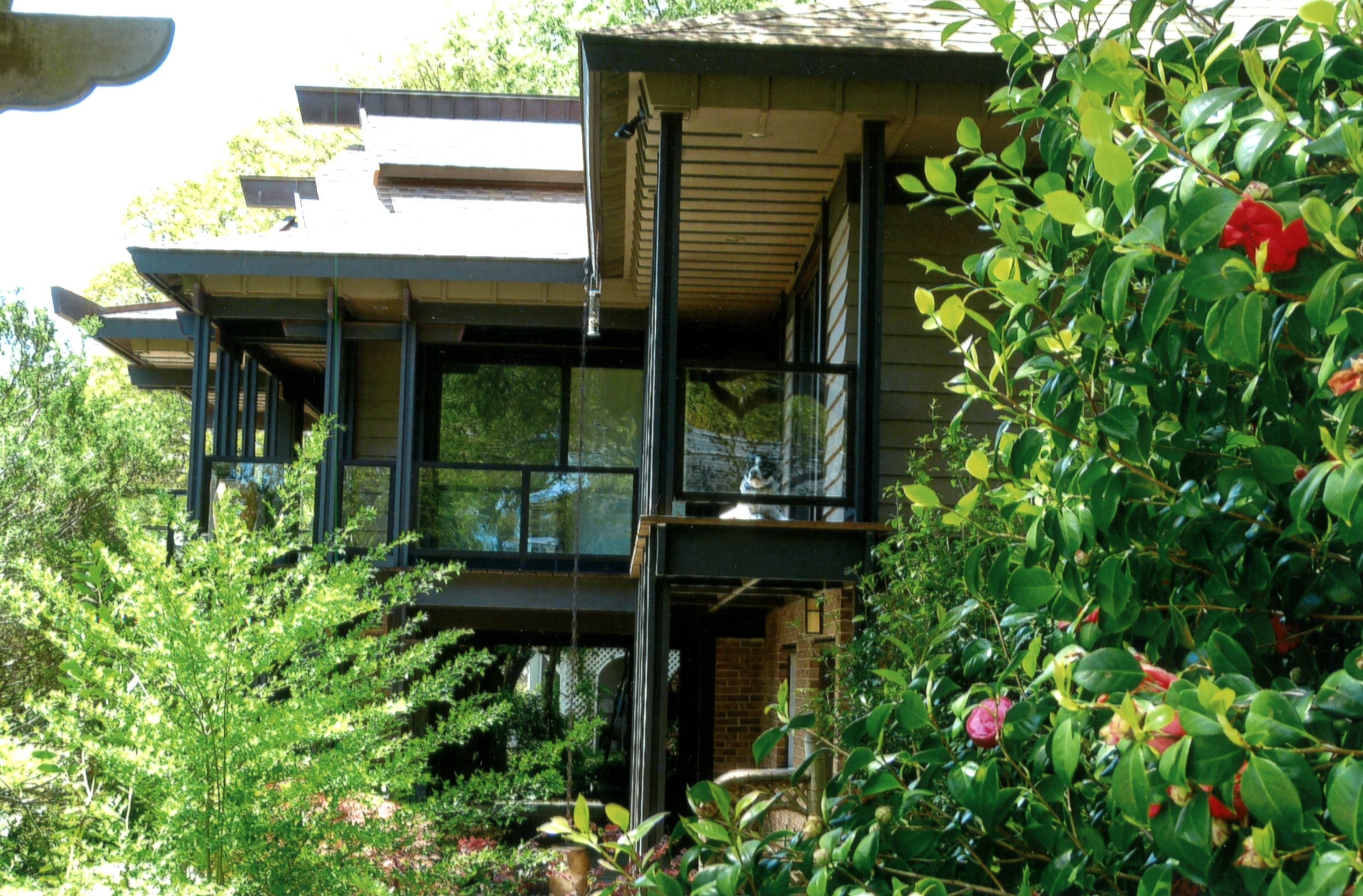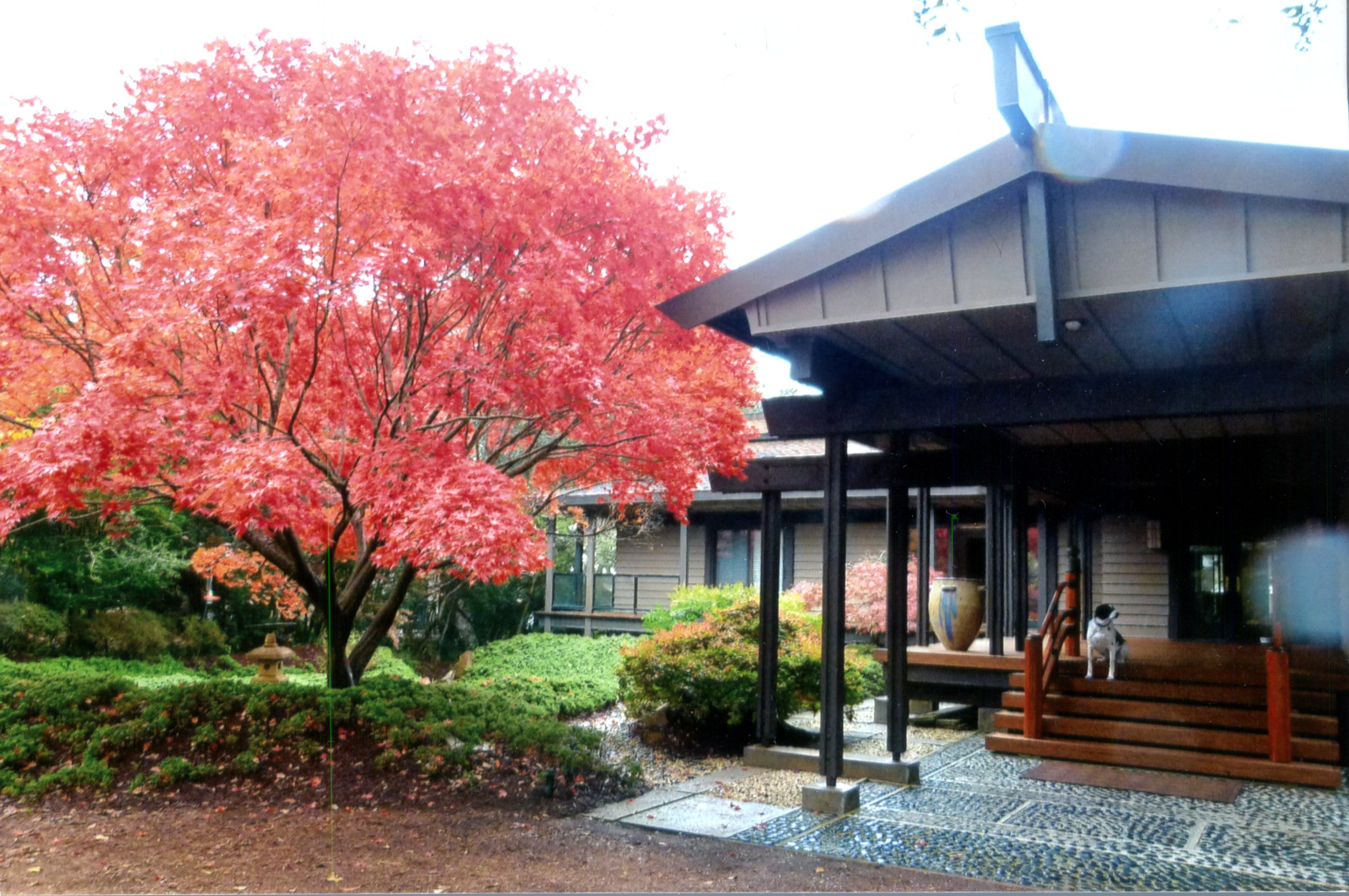 About 1990 - The Robert and Lucy Sherman Renovation, 358 Olde Point Loop, Hampstead NC, an extensive renovation of an existing ranch-style house. It was renovated again in 2007 this time without Woodall, with the Shermans acting as their own contractor. Woodall did a third renovation.
---
Sources include: Charlie Woodall.