Enjoy browsing, but unless otherwise noted, these houses are private property
and closed to the public -- so don't go tromping around uninvited!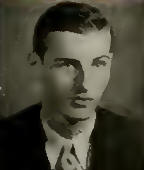 EDWARD ST. CLAIR (ED) PUGH, JR. (1916-1983)
Pugh attended NCSU in 1936 and graduated in the late 1930's. He became a registered architect and taught at NCSU during the 1940's in the school of Architectural Engineering. In 1950 he moved back to Elizabeth City NC and opened an architecture firm.
We know very little about Ed Pugh. Please contact us with additional information on his life, work, or designs.
---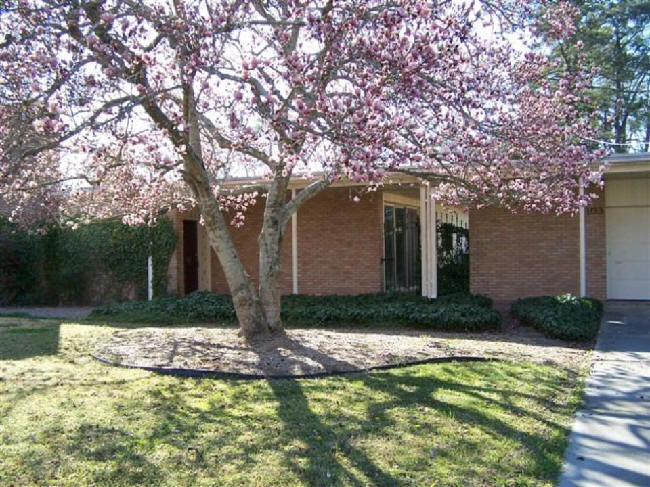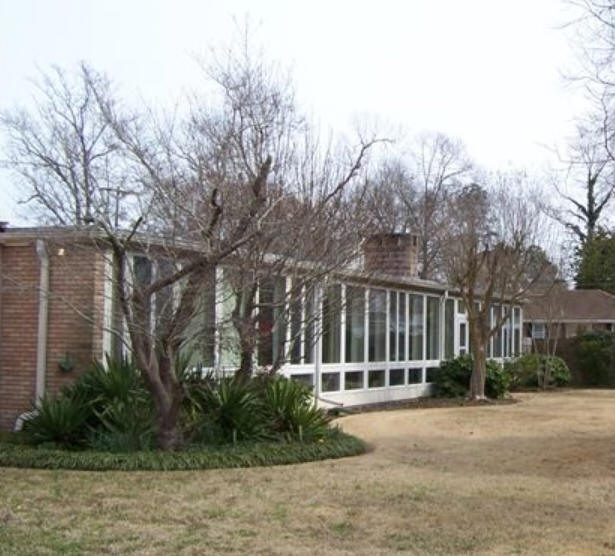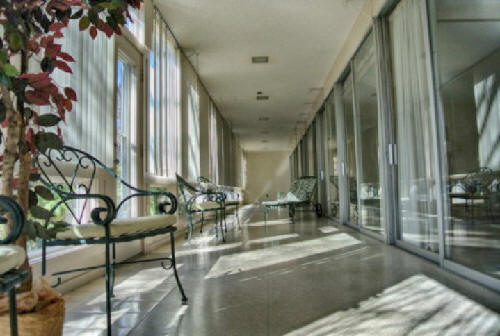 1958 - The Winifred M. and L. Everett Sawyer House,
103 South Ashe Street
, Elizabeth City NC. Deeded in 1958 to Winifred M. Sawyer. Sold to Charles W. and Ruth Tuttle. Deeded in 1998 to Ruth T. Vedra. Sold in 2014 to Keith and Paige Ensley who did a renovation.
---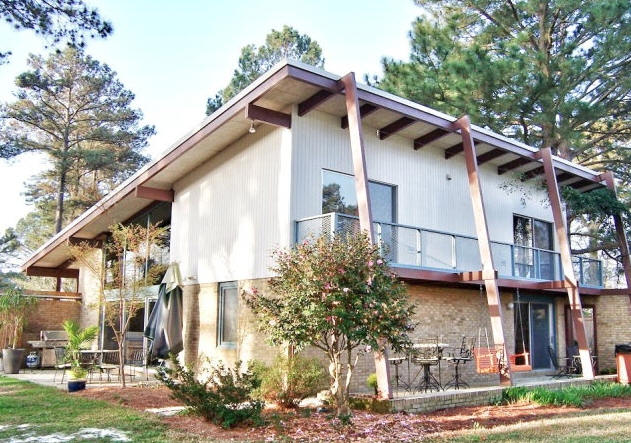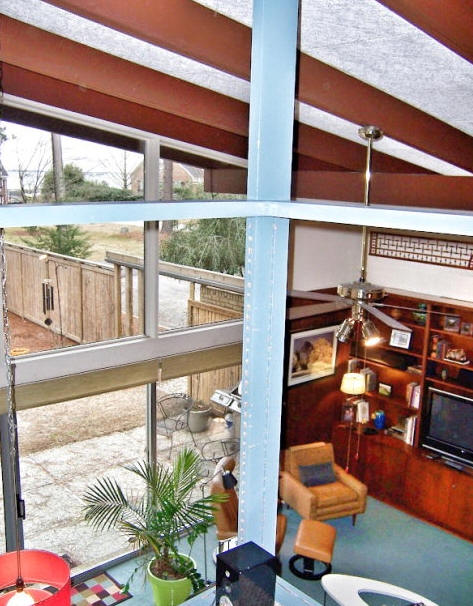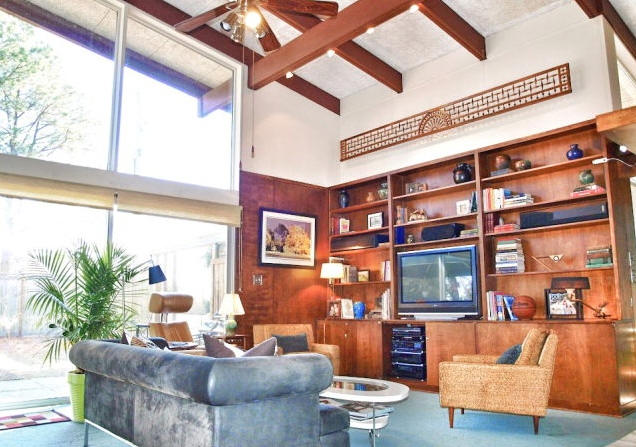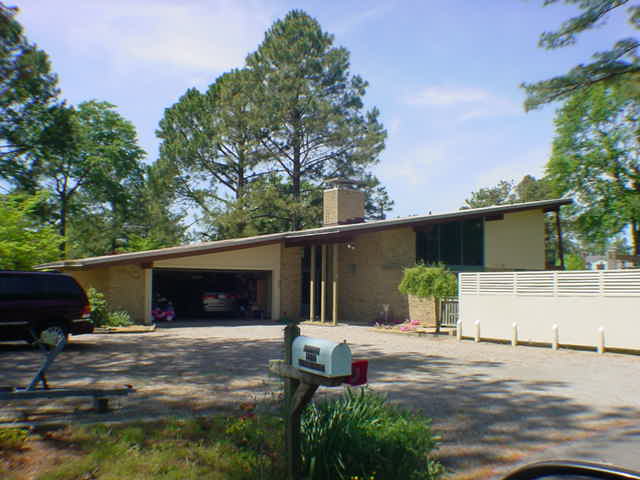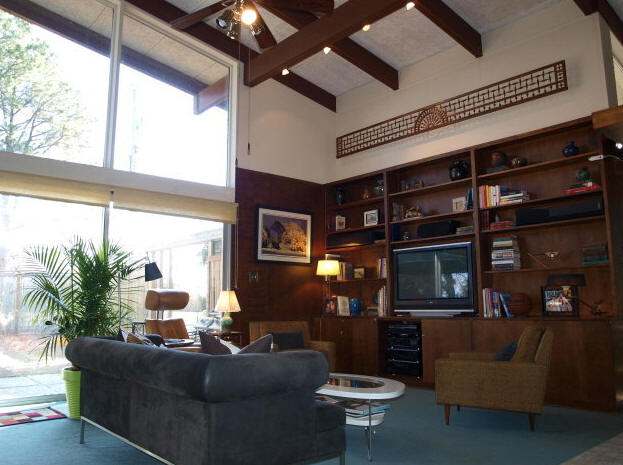 1963 - The Edward H. and Audrey Austin House,
2132 Rivershore Road
, Elizabeth City NC. Sold to Irene I. and Joseph T. Baker. Sold in 1998 to Connie and Timothy Ketten. Sold in 2005 to Ray S. Meiggs, Jr. Sold in 2006 to Ray S. Meiggs Jr. and Robert McLendon. For sale in 2014.

Foreclosed in 2015.
---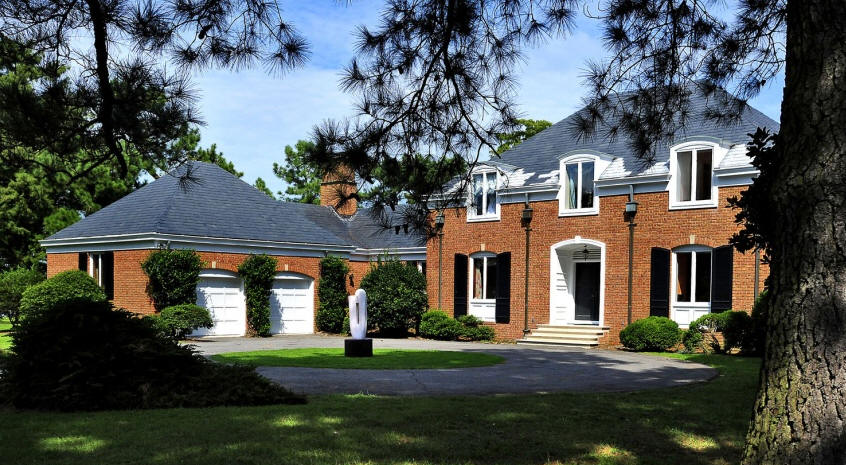 1966 - The Thomas Horsley House, 2000 Rivershore Road, Elizabeth City NC. Traditional design. Built on the site of Fort Cobb, involved in the Civil War.