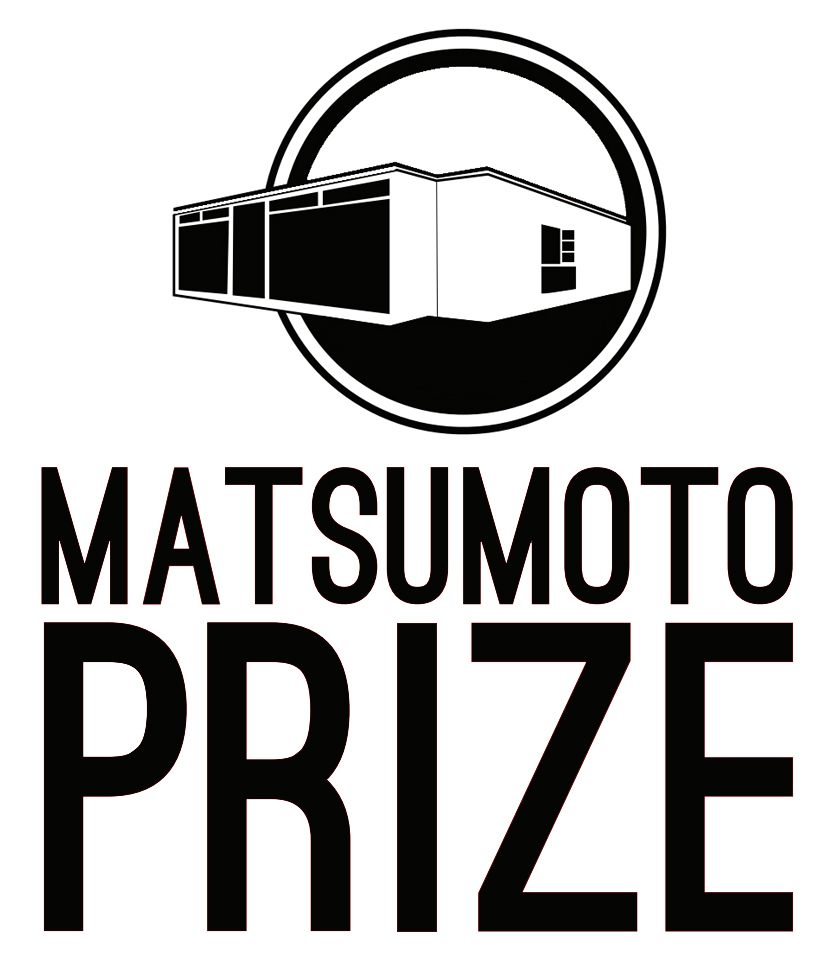 2020
Recognizing Excellence in North Carolina Modernist Residential Design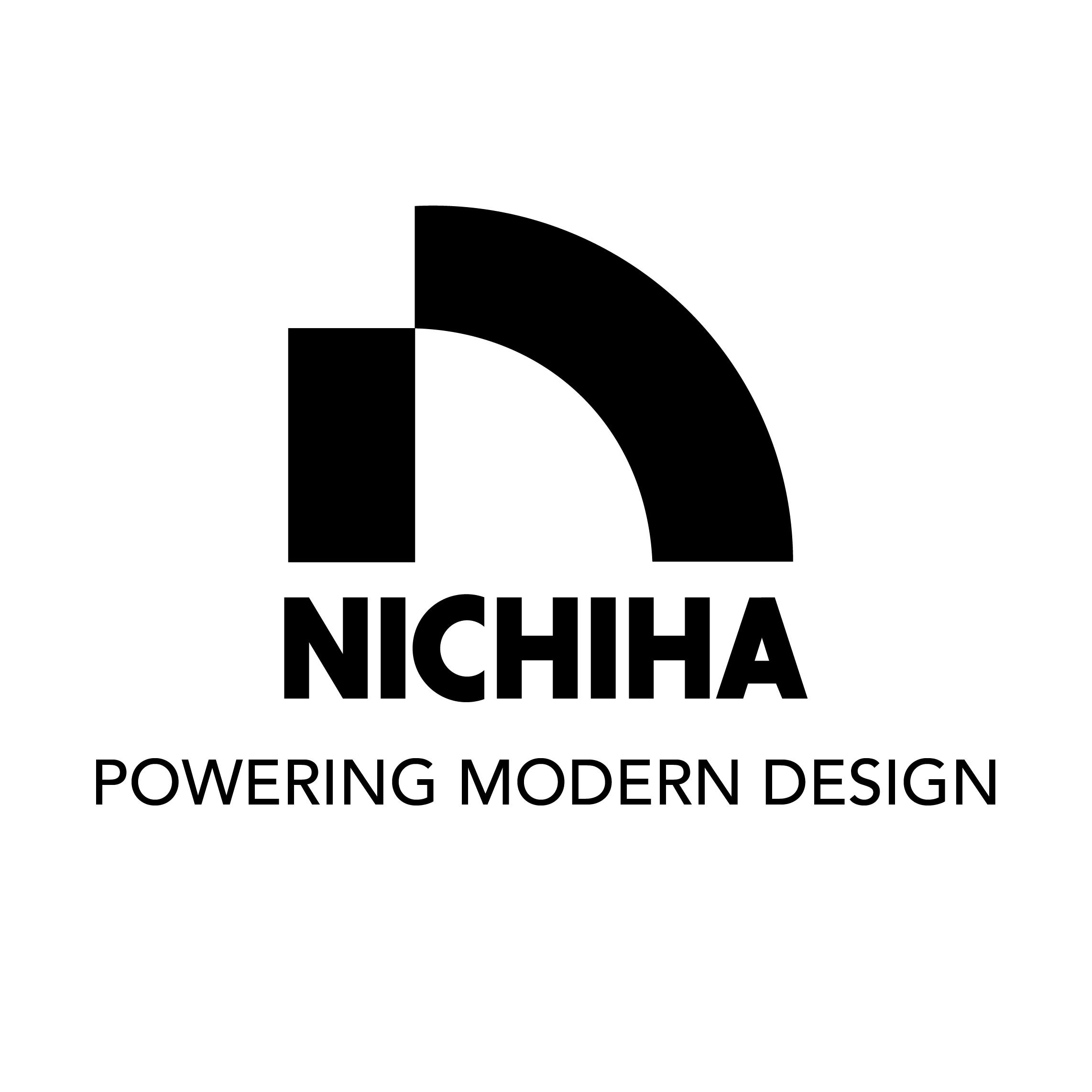 Powered by Nichiha
---
The George Matsumoto Prize is North Carolina's highest honor exclusively for Modernist residential architecture.NCModernist created the Matsumoto Prize in 2012 honor of

George Matsumoto

, one of the founding faculty members of North Carolina State University's College of Design. Matsumoto created some of North Carolina's most well-known and well-loved Modernist houses.The Matsumoto Prize encourages young architects, designers, and prospective clients to continue the Modernist movement in houses so important to North Carolina's design heritage.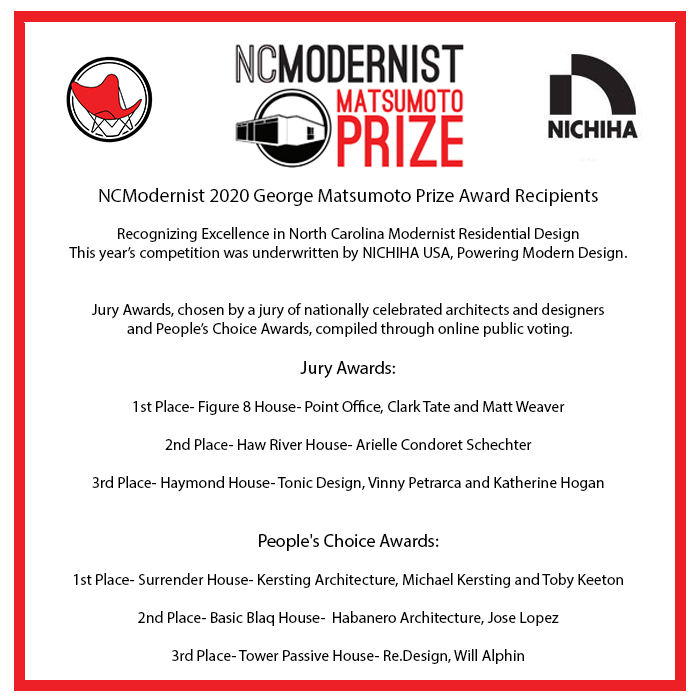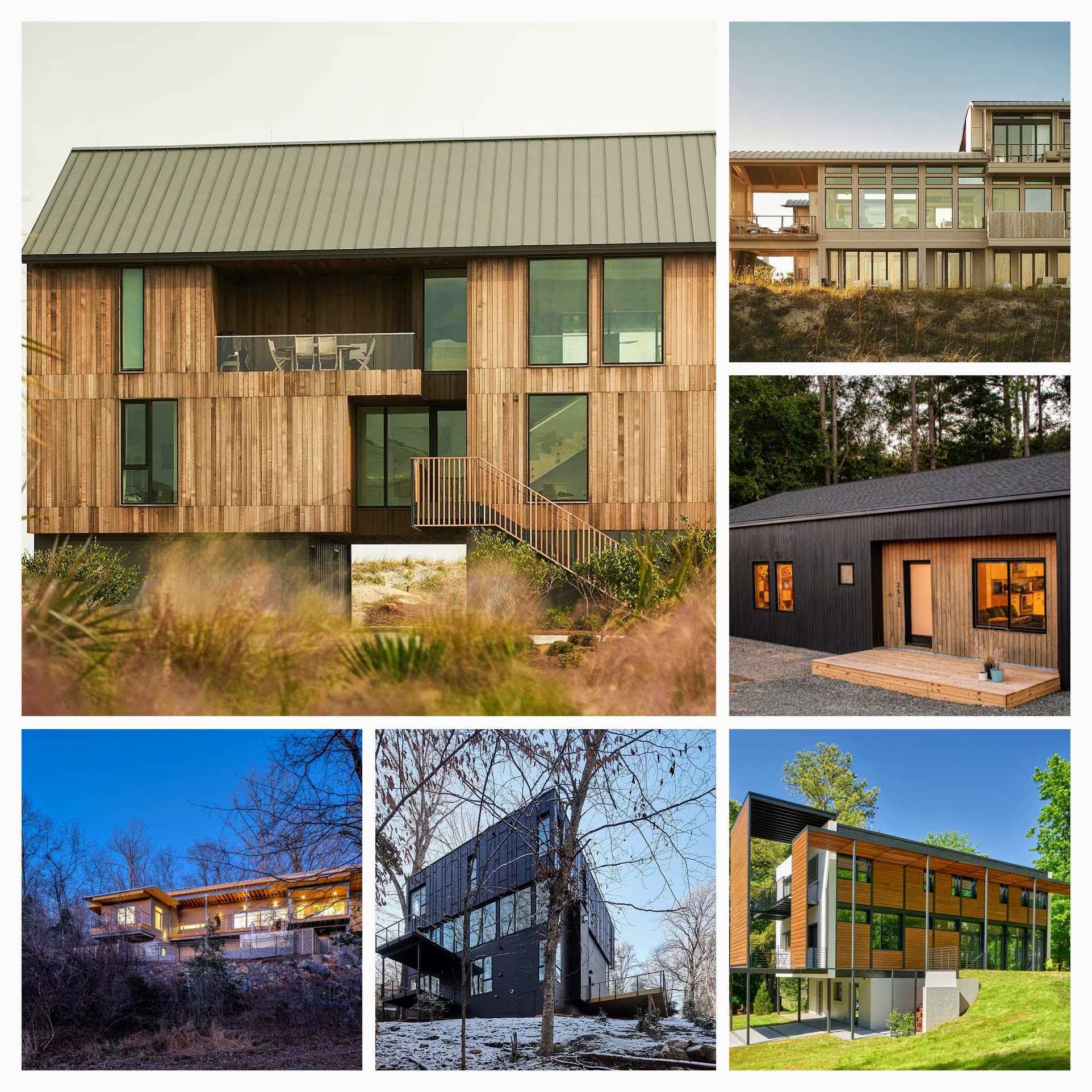 The 2020 George Matsumoto Prize Jury

Toshiko Mori FAIA
Toshiko Mori Architects

Barbara Bestor FAIA
Bestor Architecture

Stella Betts
BettsLeven

Annabelle Selldorf FAIA
Selldorf Architects

Hugh Kaptur FAIA
Palm Springs CA

Alan Hess
Modernist Historian

Harry Wolf FAIA
Wolf Architecture
Past jurors include Harry Wolf, Paul Goldberger, Jane Frederick, Tom Phifer, Edward Lalonde, Kristen Ring Murray, Michelle Addington, Deborah Berke, Alexandra Lange, Carl Abbott, Ron Radziner, Tom Kundig, Frank Harmon, Robert Miller, Jeanne Gang, Eric Gartner, Joshua Prince-Ramus, Alison Brooks, Nathan Crowley, Marlon Blackwell, Larry Scarpa, David Jameson, Harry Bates, Helena Arahuete, Maryann Thompson, Brion Jeannette, Peter Gluck, Bev Thorne, and Ray Kappe.
The Prize meaningfully and powerfully engages the public with the architecture they love and showcases exceptional Modernist architects and designers in North Carolina.

Entries: