JIM AND JOHN WEBB
Jim and John Webb were born in Aguascalientes, Mexico. Their father worked for the Guggenheim family's American Mines and, according to John Webb's former wife Dorothy Candela, their dad was killed by the famous Pancho Villa. According to Jim Webb's stepson, Archie Kelly, the father died suddenly of appendicitis. Either way, it is confirmed that his mother moved to Covina CA where they raised turkeys and oranges. The family later moved to Berkeley and built a homeplace at 36 Tamalpais Road.
---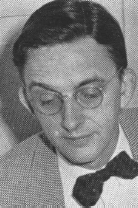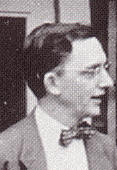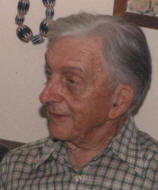 JAMES MURRAY (JIM) WEBB (1908-2000)
Jim Webb went to Pomona College then received a BA in architecture from the University of California Berkeley in 1937. In the Army, he got TB and spent time in an Army hospital in Colorado. Then he got a MA in City Planning from MIT in 1946. For a time, he worked for architect William Wurster in California. Wurster created the "Bay Area Style," an informal modem style of California Ranch that adapted to hilly sites by means of raised basements, with porches, patios, balconies and carports extending the living space out into nature. The post and beam frameworks eliminated the need for loadbearing interior retaining walls making interiors that had flowing spaces and high ceilings.
Jim Webb left California to join the UNC-Chapel Hill's new City and Regional Planning School in 1947. He remained on the faculty for 30 years. Webb practiced in Chapel Hill with his brother John until John returned to Berkeley. Jim Webb started the firm City Planning and Architecture Associates (CPAA) in the late 1950's, recruiting Don Stewart as a partner. Webb left CPAA in the mid-1970's to practice on his own where he continued until his death.
Significant clusters of Jim and John Webb houses were built in Chapel Hill including Whitehead Circle and Highland Woods.

1995 article on Jim Webb


Highland Woods Neighborhood History


2004 Highland Woods Neighborhood
Webb was also involved with site planning for Research Triangle Park, Forest Hills Shopping Center, UNC-Chapel Hill, and Appalachian State University. Barbara Henderson Kelly, with three young sons from a previous marriage, married Jim Webb in 1957 and they divorced in the 1970's. Jim did not remarry. Barbara Kelly died in 2002.
---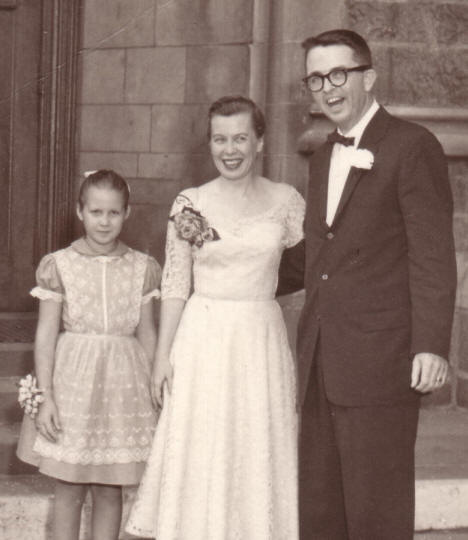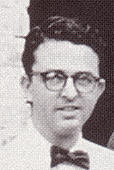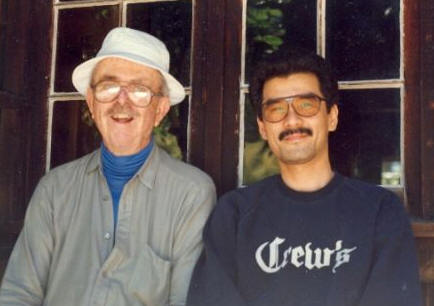 JOHN BRUCE WEBB (1910-1997)
John Webb was a brilliant designer. Like his brother, he attended the University of California at Berkeley. He met Dorothy Davies (pictured left with Webb and her daughter at their wedding) in Detroit in the early 1950's when they both worked as architects for Albert Kahn. After marrying around 1954, they moved to North Carolina for John to practice with Jim. Later, they moved back to Berkeley and she went to design school at UC-Berkeley. She taught at the California School of Fine Arts and the Rudolph Schaffer School of Design, where she recalls Frank Lloyd Wright coming to the school to play the piano. He then worked for John Carl Warnecke. Dorothy and John divorced, and John moved to Warnecke's office in Washington. While there, he was the project architect for President John F. Kennedy's gravesite. By the late 1960's, John met a younger man (pictured with Webb, lower left) that would become his life partner. He put this young man through school and they were together until Webb died.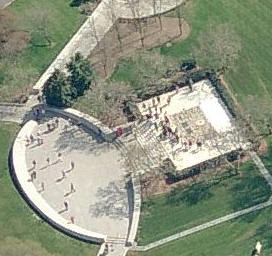 The JFK Gravesite in Washington DC
Webb would later reunite with Dorothy professionally. By the early 1970's she had remarried to the internationally known architect Felix Candela. John came out of retirement to work with them for many years living all over the world, including Athens, Paris, London, and Saudi Arabia, until his second retirement to the family home in Berkeley.
---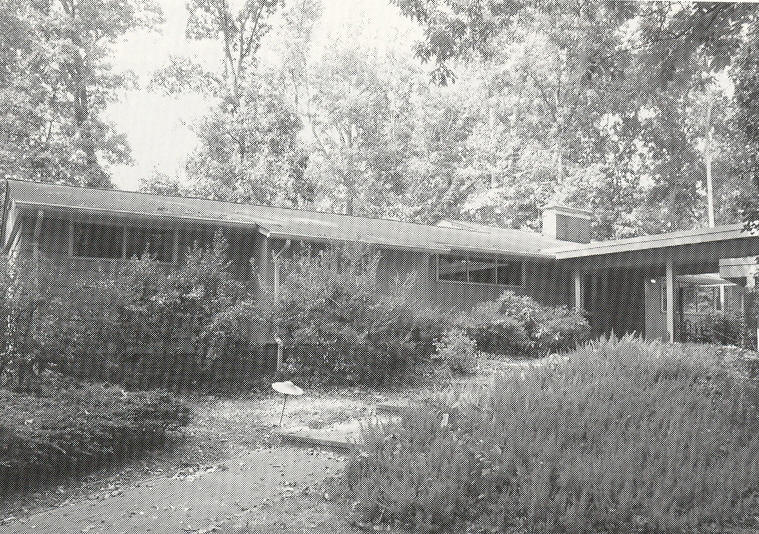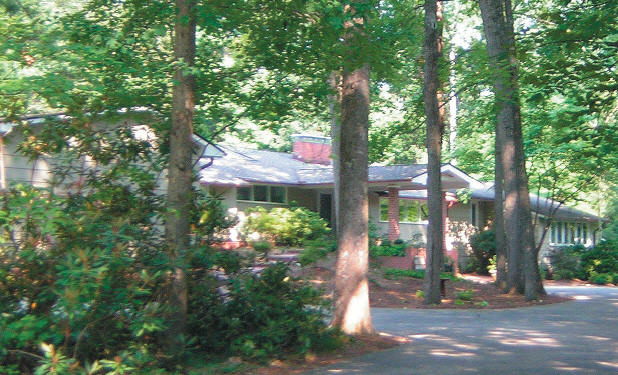 1948 - The Thomas M. Stanback House, 531 Dogwood Drive, Chapel Hill. According to Dail Dixon, Jim Webb was the designer in collaboration with Larry Enersen. Sold to Walter and Anne Hollander sometime before 1974. Sold in 2006 to Tony Hall. Renovations by Dixon Weinstein Architects.
---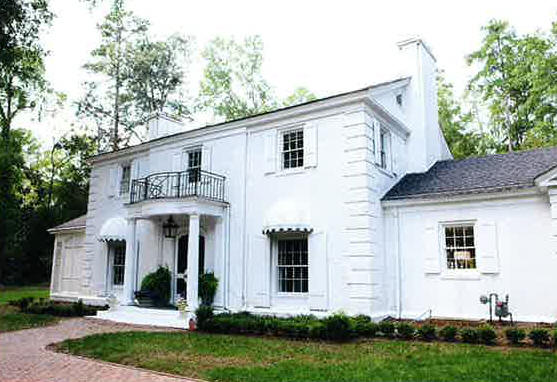 1948 - The Maurice Newton House, 814 Old Mill Road, Chapel Hill. Traditional design. Newton lived there and loved it for almost 50 years. Sold in 1997 to Margaret W. and Thomas Benson Mitchell. Sold in 2013 to Aimee E. and David A. Margolis.
---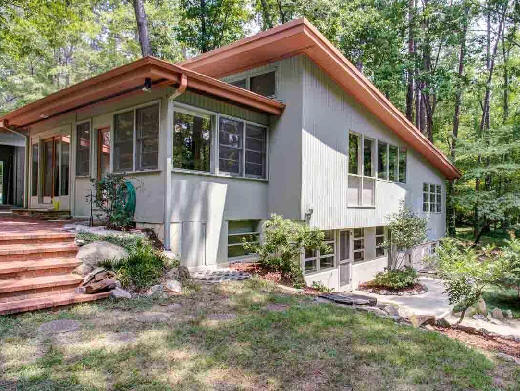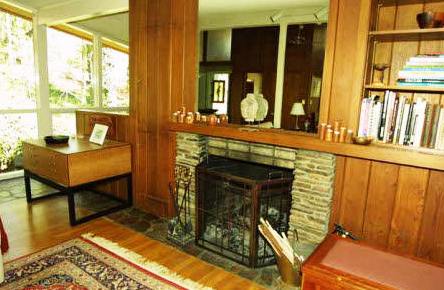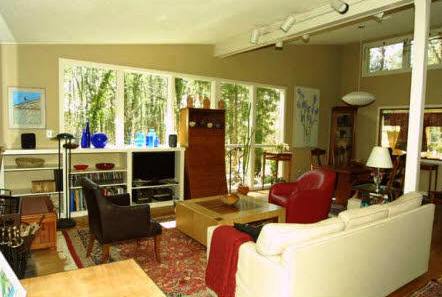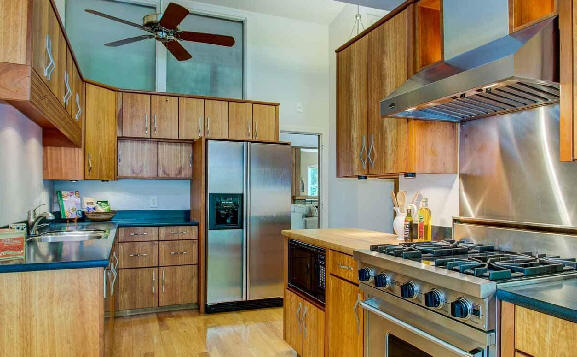 1949 - The Walter and Jean Johnson Spearman House, 418 Whitehead Circle, Chapel Hill. Sold in 1992 to William Neville and Elizabeth Haskin. 1.7 acres. Haskin added custom cabinets in the kitchen. Sold in 2015 to Kelly Clark and John A. Northen.
---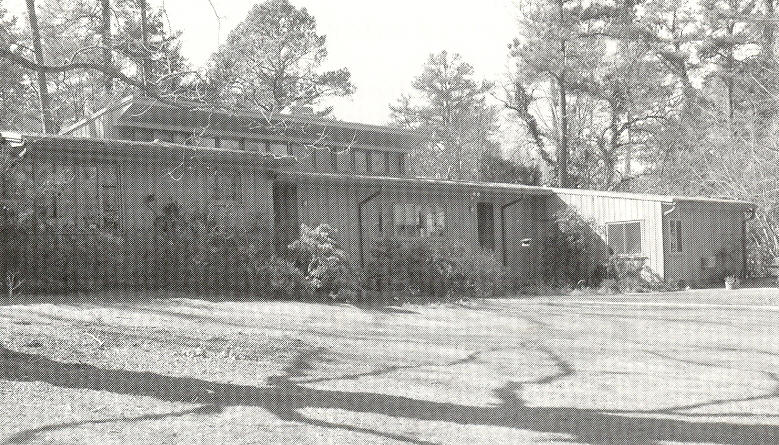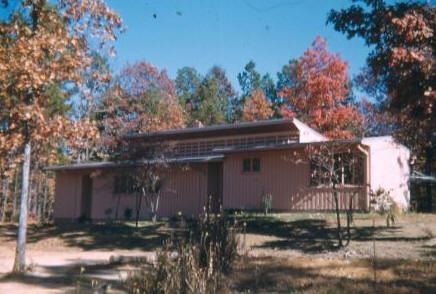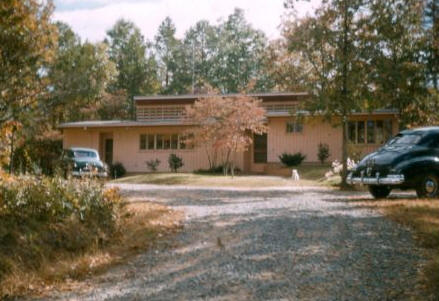 1950 - The Wynn-MacIntyre House, 900 Stagecoach Road, Chapel Hill. Built for Earl and Rhoda Wynn. Sold to Alan MacIntyre in 1957 who still lived there as of 2011.
---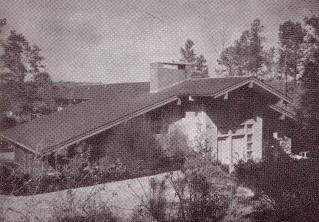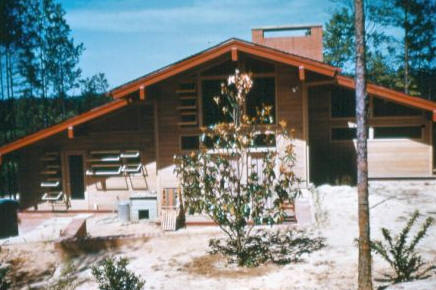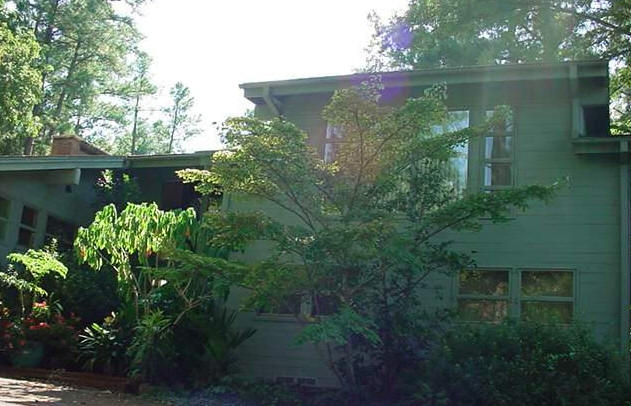 1950 - The Phillip and Lucille Handler Residence, 2529 Perkins Road, Durham. Sold to John P. and Barbara Boineau in 1970. Sold to Edward M. and Sylvia G. Arnett in 1980. Sold in 2001 to Edwin Iverson and Merlise Clyde who still owned it as of 2012.
---
---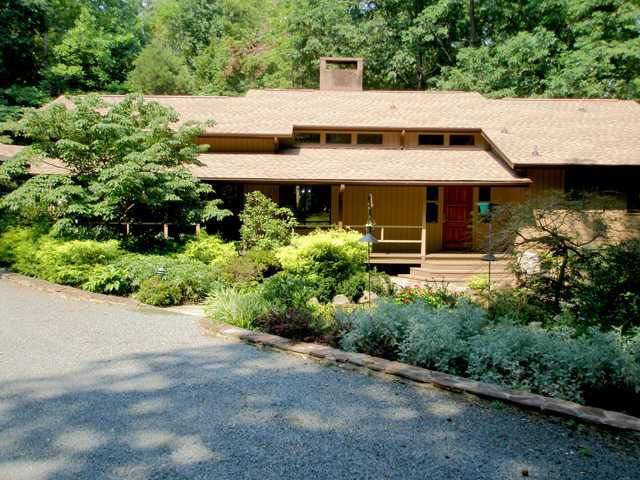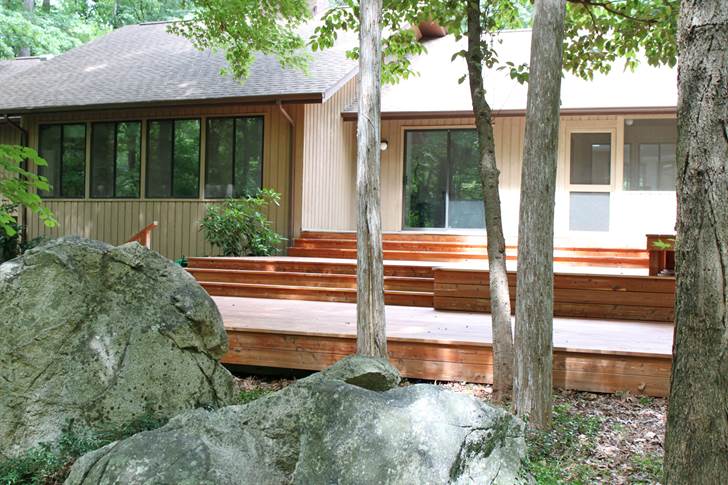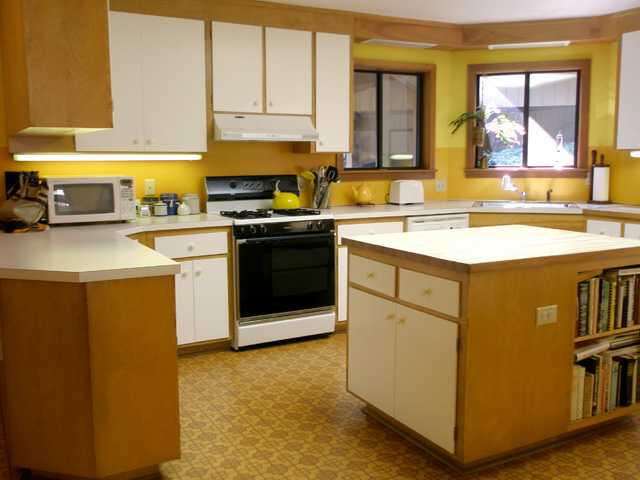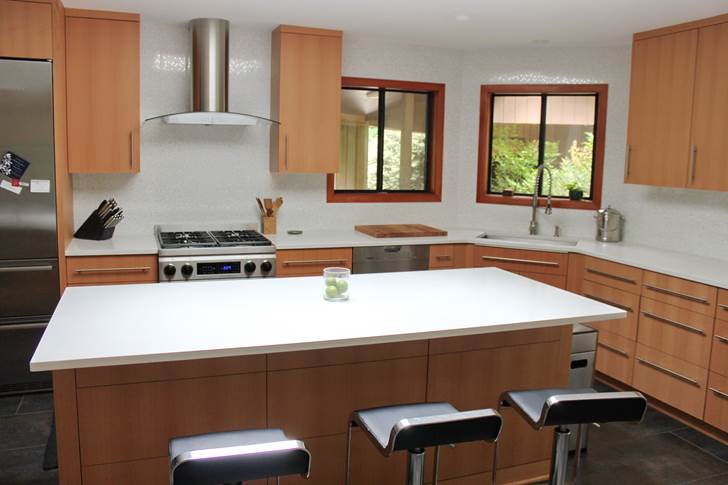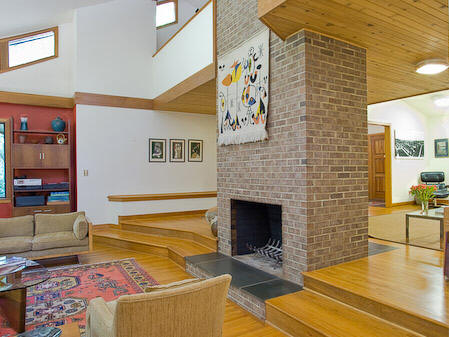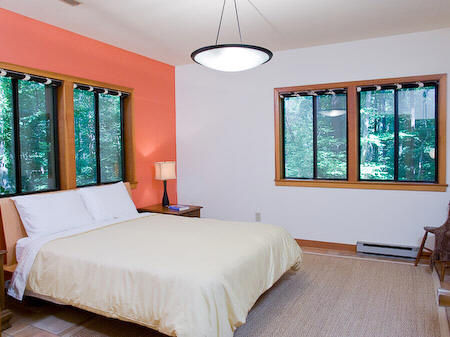 1976 - The Floyd Fried House, 416 Whitehead Circle, Chapel Hill. 3178 square feet on 2 acres. Built by JP Goforth of Security Building Company. Last two photos by John Goddin. Sold in 2008 to Richard and Kelly Darling. Kitchen and master bath renovated in 2010. New HVAC system in 2011. Sold in 2013 to Heather R. and Jason L. Ross.
---
---
Sources include: Dennis Glazener, AIANC, Robert Carr, Jim Webb Obituary, Dail Dixon, Stephen Dooda, John Schwab, The Town and Gown Architecture of Chapel Hill, North Carolina 1795-1975 by M. Ruth Little, Metro Magazine, A Guide for Chapel Hill, Durham, and Raleigh: 1956 AIA Regional Conference, Town of Chapel Hill, Dorothy Webb Candela, Mary Whittier, Nancy and Lars Hansen, Alan Humm, Leilani Carter, and James Cryer. Many thanks to Bob Epting and the Estate of Jim Webb.