---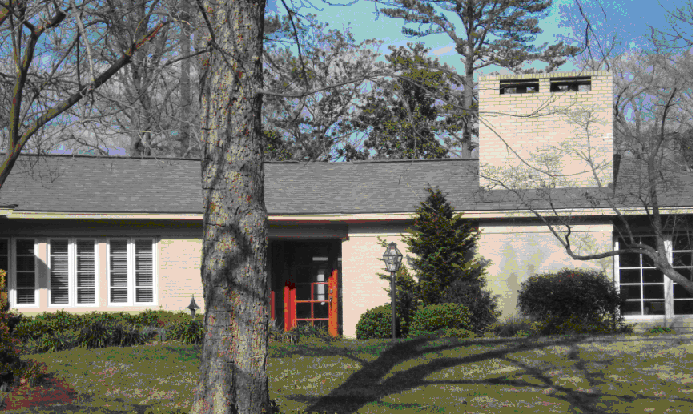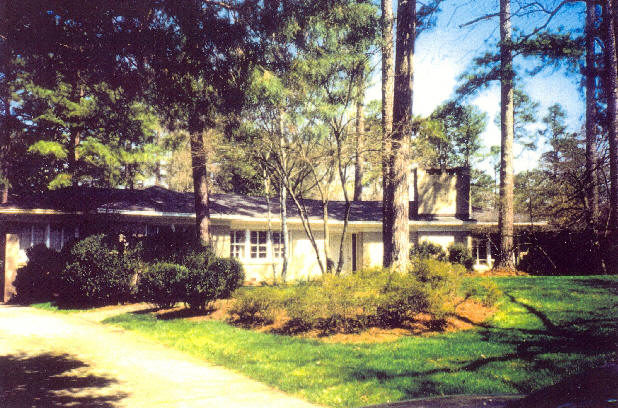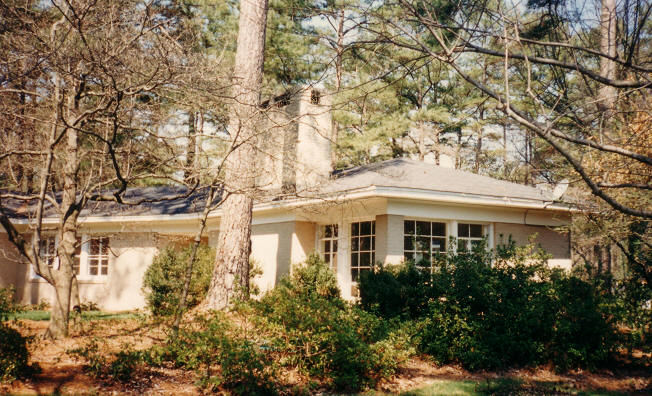 1947 - The H. Russell and Isabel Tribou Residence, 2612 Churchill Road, Raleigh. Sold in 1959 to Robert F. and Katherine T. Ruffner. Sold in 1986 to Lewis Cooper Riley and Barbara Peters Riley. Sold in 1994 to Walter and Anne Brown. Sold in 2000 to Douglas Shipp. Sold in 2002 to Carolyn Linda Silber. Architect Les Geller designed an addition in 2008.
---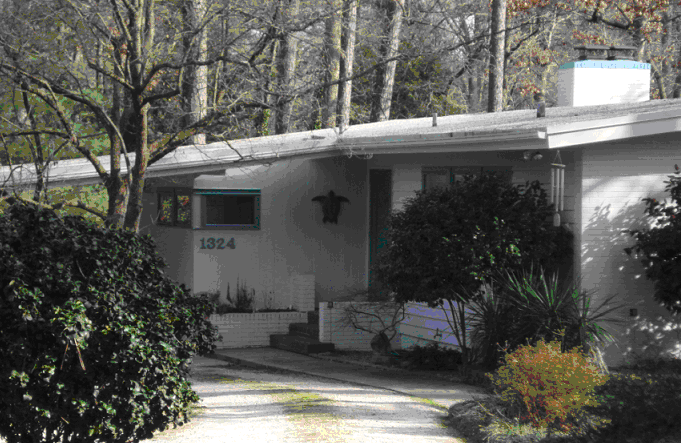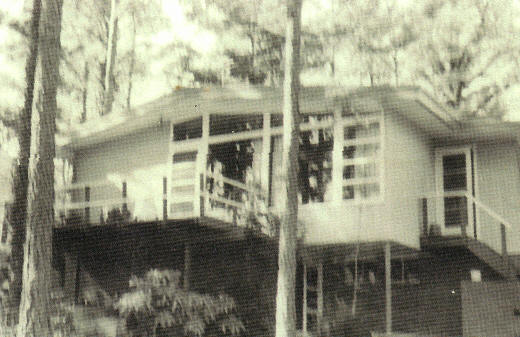 About 1951 - The Macon Smith House, 1324 Mayfair, Raleigh. Cost about $17000 with only a handshake for a contract. Built by Sherman Yeargan. Sold in 1968 to Richard A. Norma L. Cowman. Sold in 1970 to Kathleen E. Nelson. Sold in 1986 to Robert C. and Sharon Smart in 1986. Sold in 2001 to Paul Leone.
---
1957 - The Carl and Jean Mims House, 410 Pasquotank Drive, Raleigh. 4 acres. As of 2017 still owned by Jean Mims.
---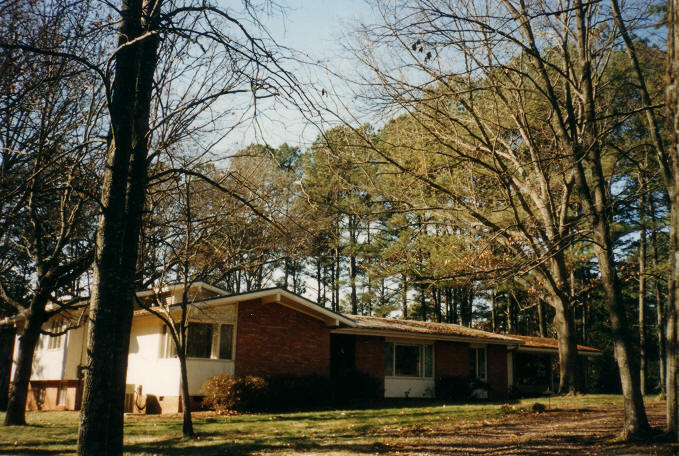 <![if !vml]>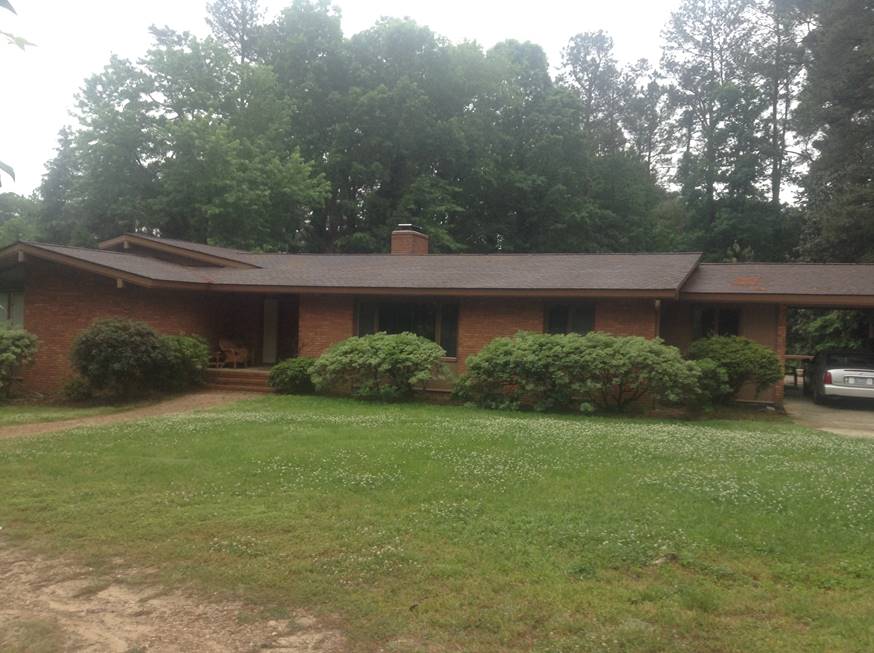 <![endif]>
<![if !vml]>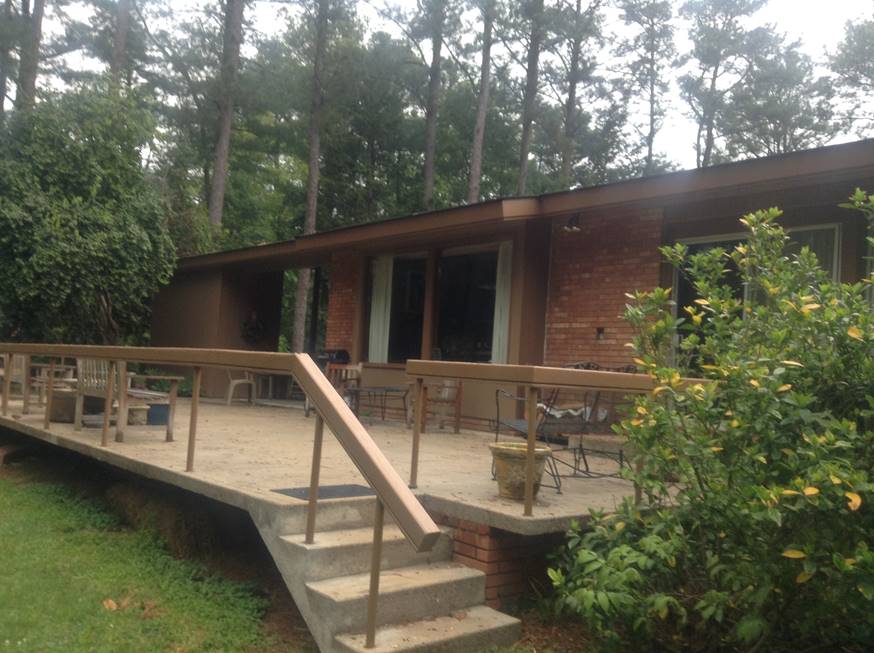 <![endif]>
1960 - The Helen Kelly House, 3207 Darien Drive, Raleigh. Remodeled 1970. Roof was damaged by Hurricane Fran which also took out most of the trees. The exteior color scheme was changed more to brown to match the surroundings. Deeded to heirs in 2013.
---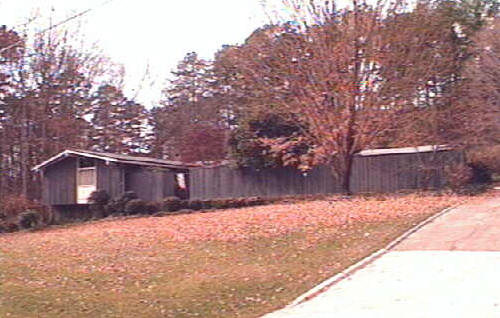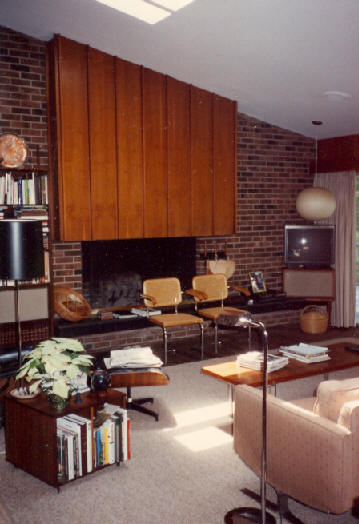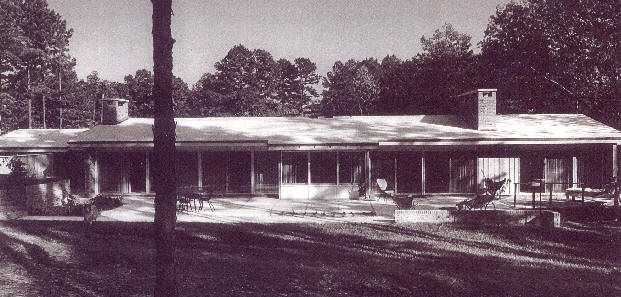 1962 - The John and Martha Adams House, 2109 Coley Forest Place
, Raleigh. Bought by William and Elizabeth Dowling in 1970. Sold in 1973 to Claude and Mary Ann McKinney, Dean of the NCSU School of Design. As of 2016 still owned by the McKinney family.
---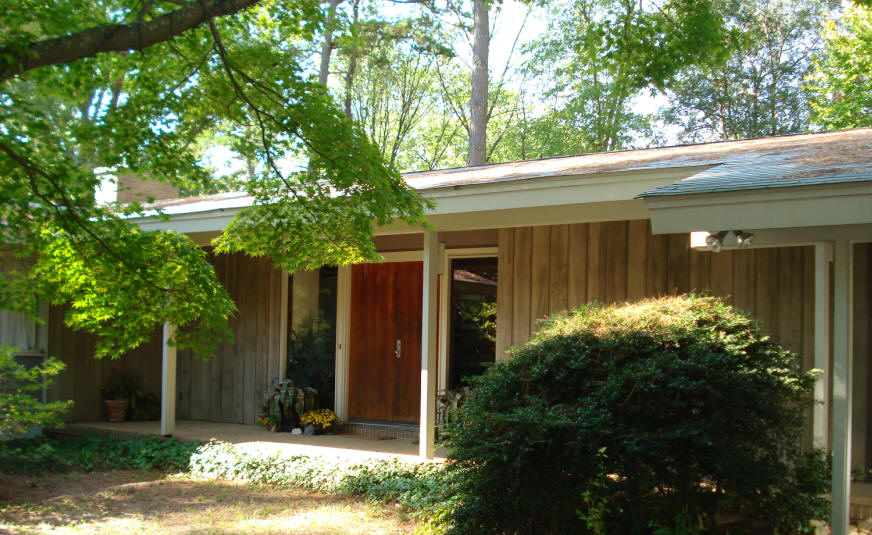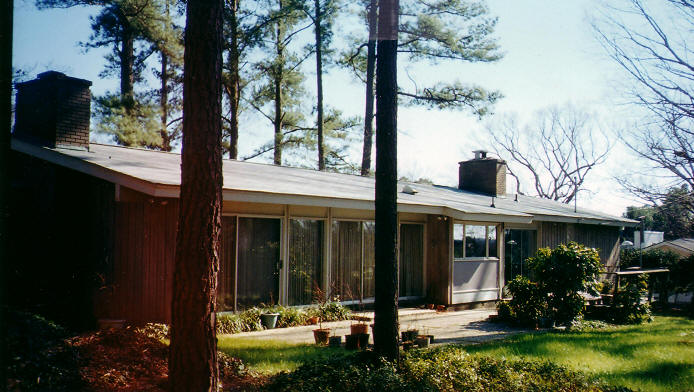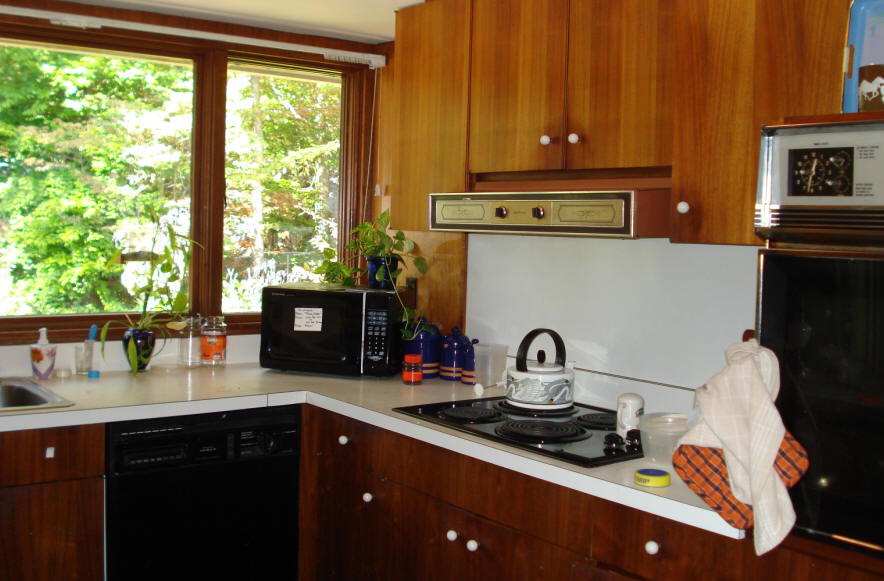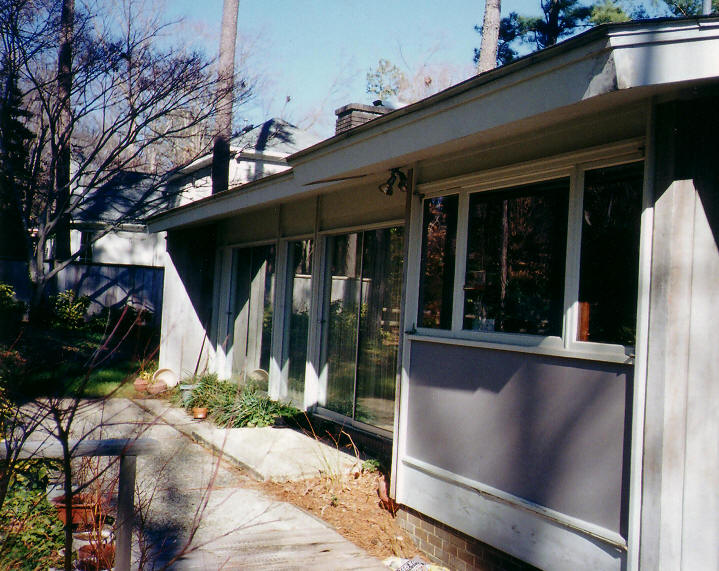 1968 - The Macon and Jeannette Smith Residence, 3721 Lassiter Mill Road, Raleigh. As of 2016 a rental house owned by their children Patricia Hoover and Stephen Smith.
---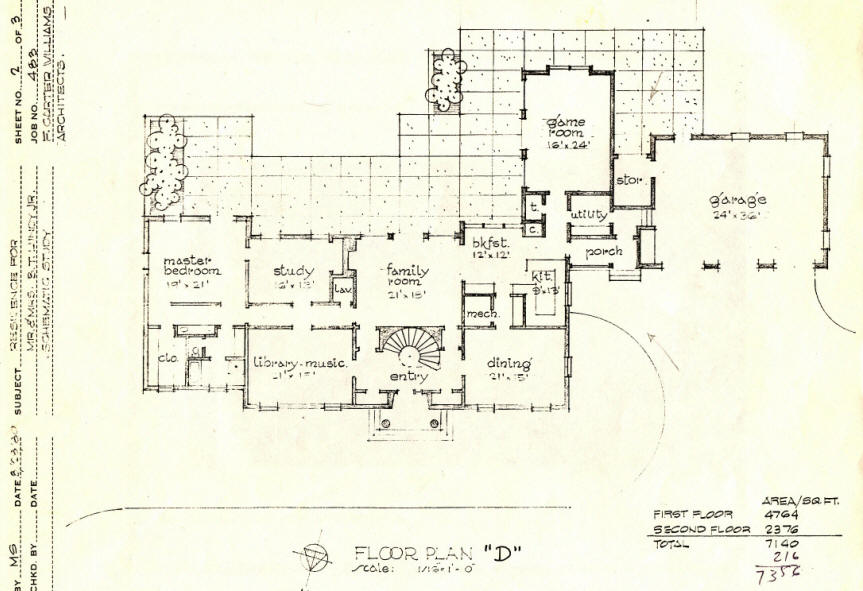 1980 - The Burrows T. Lundy Jr. Residence, Clinton NC. Lundy was President of Lundy Packing Company. Unbuilt.
---
Early 1980's - The Fetterman Residence. Address unknown. Lundy's sister Annabelle and her husband, Lewis "Lew" Fetterman, built this house. Lewis Fetterman served as President and GM manager from 1980 to 1987 when Annabelle took over as Chairman and CEO. In 2000, the Lundy Packing Company was sold to Premium Standard Farms.
---