If you're into architecture, you don't want to miss USModernist's trip to Palm Springs for Modernism Week; it's to mid-century Modernist design what the Super Bowl is to football! There's no other place in America with as many mid-century Modern houses per square mile! Enjoy all-you-can-eat Modernist architecture, from art to furnishings to lifestyles to fashion to food! This is the awesome trip you've heard about from past participants!

You'll fly to Palm Springs via American. Are breakfasts included? Yes. Hotel? The swanky and just-renovated Hotel Skylark, of course! Plus all scheduled event admissions, exclusive private tours, eye-popping Hollywood-style parties, and a walkable location to downtown Palm Springs. Our own private open bar. Did we forget to mention free Uber service? I think we did.
Plus, each person gets a free year's membership in the NCMH Mod Squad ($125 value)
Wow, that's incredible! Indeed. This amazing trip Includes:
Roundtrip air to Palm Springs, leaving Tuesday morning February 19.

All airport transfers, plus transportation on all our tours.

Five nights at the swanky, newly renovated, mid-century Hotel Skylark, a retro boutique hotel with free internet, a really good breakfast (oh the frittatas), glamorous pool, our own private open bar, and a hot tub.

All admissions to our scheduled tours nearly every day and a dinner or evening reception/party nearly every evening.

Opportunity to watch poolside tapings of US Modernist Radio with keynote speakers from Modernism Week.

An optional lunch at the famous In-n-Out Burger, California's much-loved joint!

A special Uber account for up to $60/person for within Palm Springs. It's like having your own driver. Actually, it is exactly like having your own driver.

Free BUZZ trolley service downtown Thursday through Saturday nights. BUZZ stops right in front of the hotel.

A special private guided Palm Springs Modernist tour with MCM expert Trevor O'Donnell.

A rare interior group tour of Sunnylands Estate, the "Western White House," designed by A. Quincy Jones.

Admission to exclusive parties. In the past we were in Leonardo DiCaprio's house and Kirk Douglas' house (Leo and Kirk, sad to say, were not).

Plus you will access the huge array of movies, lectures, presentations, exhibitions, other tours, and art installations put on by Modernism Week (extra charge for some of these, you'll register directly with Modernism Week).
---
Tuesday Feb 19

8am - Fly to Palm Springs via Dallas, then transfer to the swanky Skylark Hotel in Palm Springs. We pretty much take the place over for the week.

Welcome Mimosas! I mean, you're going to be welcomed with Mimosas. Mimosas are involved.

3pm-5pm - Tour the Frey House II, one of Palm Springs' most famous houses plus optional visit to the Palm Springs Art Museum

7pm - Private Party at a Modernist house in Palm Springs.

Wed Feb 20

8am Breakfast at the Hotel

830am - Private House and Town Tour with Trevor O'Donnell, including dozens of buildings and homes with some exclusive interior visits.

Lunch and afternoon on your own; we recommend visiting the Palm Springs Museum of Art, the Palm Springs Architecture and Design Center, and CAMP, the HQ for Modernism Week.

7pm - Private Party at a celebrity Modernist home in Palm Springs, we can't tell you where, but you're going to be over the moon about this. Plus, you get an invitation to the after-party.





The Hotel Skylark


The Frey House II


Palm Springs Architecture and Design Center



Thursday Feb 21

8am - Breakfast at the Hotel

930am - Rat Pack Exterior Walking Tour

Lunch and afternoon on your own

430pm - Exclusive tour and sunset reception at the Hotel Lautner, designed by John Lautner.

Dinner on your own, if you're still hungry.


Palm Springs Art Museum


Hotel Lautner


Friday Feb 22

8am - Breakfast at the Hotel

830am - Tour of Sunnylands Estate, aka the Western White House, designed by Quincy Jones

1pm - Free afternoon

5pm - Palm Springs Preservation Foundation's annual Retro Martini Party. For this, you'll want to dress up.


Sunnylands Estate





Saturday Feb 23

8am - Breakfast at the Hotel

It's a free day - morning, lunch, and afternoon on your own! Some people go to Joshua Tree National Park (on their own), some stay by the pool, some go to the Palm Springs Tramway, some go shopping!

George will head to In-n-Out Burger with anyone that's interested at 11am. Why so early? You'll find out.

7pm - Farewell dinner at Copley's on Palm Canyon, one of the top five restaurants in Palm Springs.



Joshua Tree National Park


In-n-Out


Copley's on Palm Canyon


Sunday Feb 24

8am - Breakfast at the Hotel

830am - Leave for the Airport

530pm - Arrive RDU



---
How It Works:
Unlike USModernist's usual architecture tours, which are action-packed every nanosecond, this is more leisurely. Typically each day there will be breakfast, a tour in the morning, and a party/reception/dinner in the evening. During the afternoons, choose from Modernism Week activities available through the Modernism Week website. Or walk, shop, sleep, or eat your way through the magic that is Palm Springs during Modernism Week.
Because we're in one place the entire time, checked baggage is allowed. You'll pay baggage fees directly at the airport unless you have status with the airline. One regulation carry-on bag is free, plus a personal item (purse or small backpack).
Weather in Palm Springs is usually cool and sunny. Many tours are on foot, so make sure to bring walking shoes. At least one party involves dressing up, so bring your party shoes!
$3,499 General Public Double Occupancy
$3,999 General Public Single Occupancy
$3,399 Mod Squad Double Occupancy
$3,899 Mod Squad Single Occupancy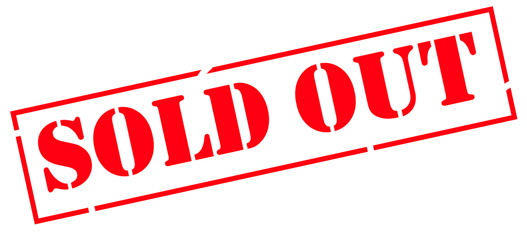 Questions? Contact USModernist Executive Director George Smart at 919.740.8407. Proceeds benefit USModernist's ongoing documentation, preservation, and promotion projects. We are a North Carolina 501C3 nonprofit.
---
The Fine Print:
Once payment is made, there are no refunds for any reason except for trip cancellation. However, you can transfer your place to another person with at least four weeks written notice to USModernist.
Participants must sign a liability release before departing, as is standard with all USModernist trips.
There is NO SMOKING at the hotel.
Parking at RDU airport is not included. You're also responsible for incidental charges to your hotel room.
The itinerary and order of events are subject to change without notice or refund. Architects can get self-reported CEU hours if arranged in advance with the AIA.
There is a small but possible risk of overnight stay if flights are cancelled or delayed, in which case participants are responsible for any additional costs of meals, lodging, transportation, and incidental expenses.