Featured in: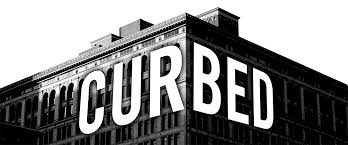 You can be part of this breakthrough documentation project by contacting us to:

a) point out dead links or link errors
b) contribute missing magazines
c) contribute better scans of magazines we have
d) donate (tax-deductible)
e) become a US Modernist research sponsor (tax-deductible)
Click a link to view a magazine in PDF format. In Windows, right-click to save and download. The magazine files are large. Depending on your connection speed, access may take a few minutes.
---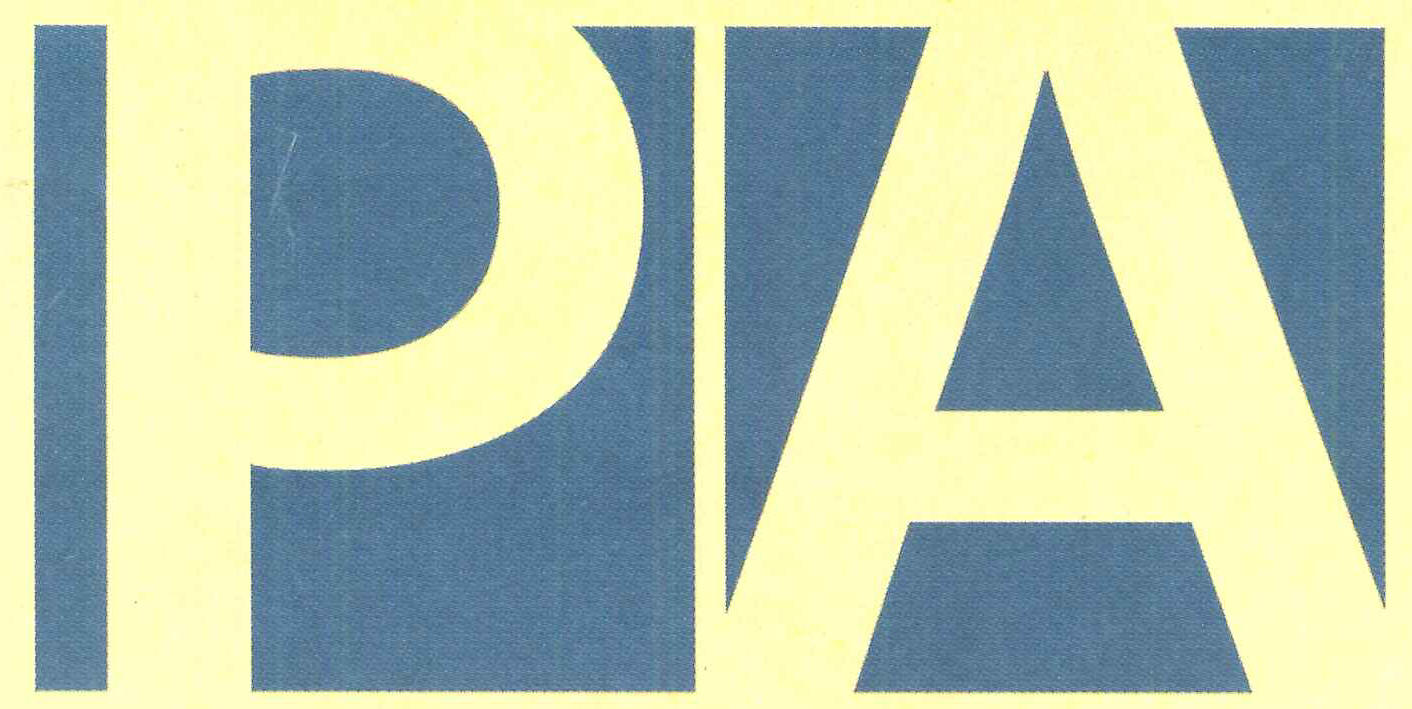 Pencil Points was founded in June 1920 and took on the name Progressive Architecture (P/A), in 1945. Winning a P/A Award was one of the most coveted honors in design during the 1950's and 1960's. During the 1990's, P/A set the standard for architectural journalism which tended to celebrate rather than critically evaluate buildings by star architects. P/A was sold to a competitor and closed in December of 1995. By that time, it had won more publishing awards than any other US architectural journal. The P/A Awards program was continued 1997-2006 by Architecture magazine and since 2007 by Architect magazine.

Pencil Points:
1920: Jun Jul Aug Sep Oct Nov Dec
1921: Jan Feb Mar Apr May Jun Jul Aug Sep Oct Nov Dec
1922: Jan Feb Mar Apr May Jun Jul Aug Sep Oct Nov Dec
1923: Jan Feb Mar Apr May Jun Jul Aug Sep Oct Nov Dec
1924: Jan Feb Mar Apr May Jun Jul Aug Sep Oct Nov Dec
1925: Jan Feb Mar Apr May Jun Jul Aug Sep Oct Nov Dec
1926: Jan Feb Mar Apr May Jun Jul Aug Sep Oct Nov Dec
1927: Jan Feb Mar Apr May Jun Jul Aug Sep Oct Nov Dec
1928: Apr Jul
1929: Jan Feb Mar Apr May Jun Jul Aug Sep Oct Nov Dec
1930: Jan Feb Mar Apr May Jun Jul Aug Sep Oct Nov Dec
1931: Jan Feb Mar Apr May Jun Jul Aug Sep Oct Nov Dec
1932: Jan Feb Mar Apr May Jun Jul Aug Sep Oct Nov Dec
1933: Jan Feb Mar Apr May Jun Jul Aug Sep Oct Nov Dec
1934: Jan Feb Mar Apr May Jun Jul Aug Sep Oct Nov Dec
1935: Jan Feb Mar Apr May Jun Jul Aug Sep Oct Nov Dec
1936: Jan Feb Mar Apr May Jun Jul Aug Sep Oct Nov Dec
1937: Jan Feb Mar Apr May Jun Jul Aug Sep Oct Nov Dec
1938: Jan Feb Mar Apr May Jun Jul Aug Sep Oct Nov Dec
1939: Jan Feb Mar Apr May Jun Jul Aug Sep Oct Nov Dec
1940: Jan Feb Mar Apr May Jun Jul Aug Sep Oct Nov Dec
1941: Jan Feb Mar Apr May Jun Jul Aug Sep Oct Nov Dec
1942: Jan Feb Mar Apr May Jun Jul Aug Sep Oct Nov Dec
1943: May Jun Jul Aug Sep Oct Nov Dec
1944: Jan Feb Mar Apr May Jun Jul Aug Sep Oct Nov Dec

Progressive Architecture:
1945: Jan Feb Mar Apr May Jun Jul Aug Sep Oct Nov Dec
1946: Jan Feb Mar Apr Jun Aug Oct Nov Dec
1947: Jan Feb Mar Apr May Jun Jul Aug Sep Oct Nov Dec
1948: Jan Feb Mar Apr Jun Jul Aug Sep Oct Nov Dec
1949: Jan Feb Mar Apr May Jun Jul Aug Sep Oct Nov Dec
1950: Jan Feb Mar Apr May Jun Jul Aug Sep Oct Nov Dec
1951: Jan Feb Mar Apr May Jun Jul Aug Sep Oct Nov Dec
1952: Jan Feb Mar Apr May Jun Jul Aug Sep Oct Nov Dec
1953: Jan Feb Mar Apr May Jun Jul Aug Sep Oct Nov Dec
1954: Jan Feb Mar Apr May Jun Jul Aug Sep Oct Nov Dec
1955: Jan Feb Mar Apr May Jun Jul Aug Sep Oct Nov Dec
1956: Jan Feb Mar Apr May Jun Jul Aug Sep Oct Nov Dec
1957: Jan Feb Mar Apr May Jun Jul Aug Sep Oct Nov Dec
1958: Jan Feb Mar Apr May Jun Jul Aug Sep Oct Nov Dec
1959: Jan Feb Mar Apr May Jun Jul Aug Sep Oct Nov Dec
1960: Jan Feb Mar Apr May Jun Jul Aug Sep Oct Nov Dec
1961: Jan Feb Mar Apr May Jun Jul Aug Sep Oct Nov Dec
1962: Jan Feb Mar Apr May Jun Jul Aug Sep Oct Nov Dec
1963: Jan Feb Mar Apr May Jun Jul Aug Sep Oct Nov Dec
1964: Jan Feb Mar Apr May Jun Jul Aug Sep Oct Nov Dec
1965: Jan Feb Mar Apr May Jun Jul Aug Sep Oct Nov Dec
1966: Jan Feb Mar Apr May Jun Jul Aug Sep Oct Nov Dec
1967: Jan Feb Mar Apr May Jun Jul Aug Sep Oct Nov Dec
1968: Jan Feb Mar Apr May Jun Jul Aug Sep Oct Nov Dec
1969: Jan Feb Mar Apr May Jun Jul Aug Sep Oct Nov Dec
1970: Jan Feb Mar Apr May Jun Jul Aug Sep Oct Nov Dec
1971: Jan Feb Mar Apr May Jun Jul Aug Sep Oct Nov Dec
1972: Jan Feb Mar Apr May Jun Jul Aug Sep Oct Nov Dec
1973: Jan Feb Mar Apr May Jun Jul Aug Sep Oct Nov Dec
1974: Jan Feb Mar Apr May Jun Jul Aug Sep Oct Nov Dec
1975: Jan Feb Mar Apr May Jun Jul Aug Sep Oct Nov Dec
1976: Jan Feb Mar Apr May Jun Jul Aug Sep Oct Nov Dec
1977: Jan Feb Mar Apr May Jun Jul Aug Sep Oct Nov Dec
1978: Jan Feb Mar Apr May Jun Jul Aug Sep Oct Nov Dec
1979: Jan Feb Mar Apr May Jun Jul Aug Sep Oct Nov Dec
1980: Jan Feb Mar Apr May Jun Jul Aug Sep Oct Nov Dec
1981: Jan Feb Mar Apr May Jun Jul Aug Sep Oct Nov Dec
1982: Jan Feb Mar Apr May Jun Jul Aug Sep Oct Nov Dec
1983: Jan Feb Mar Apr May Jun Jul Aug Aug-S Sep Oct Nov Dec
1984: Jan Feb Mar Apr May Jun Jul Aug Sep Oct Nov Dec
1985: Jan Feb Mar Apr May Jun Jul Aug Sep Oct Nov Dec
1986: Jan Feb Mar Apr May Jun Jul Aug Sep Oct Nov Dec
1987: Jan Feb Mar Apr May Jun Jul Aug Sep Oct-I Nov Dec
1988: Jan Feb Mar Apr May Jun Jul Aug Sep Oct Oct-H Oct-I Nov Dec
1989: Jan Feb Mar Apr May Jun Jul Aug Sep Oct Oct-I Nov Dec
1990: Jan Feb Mar Apr May Jun Jul Aug Sep Oct Oct-I Nov Dec
1991: Jan Feb Mar Apr May Jun Jul Aug Sep Oct Oct-I Nov Dec
1992: Jan Feb Mar Mar-S Apr May Jun Jul Aug Aug-S Sep Oct Oct-I Nov Dec
1993: Jan Feb Mar-S Apr May Jun Jul Aug Sep Oct Nov Dec
1994: Jan Feb Mar Apr Apr-S May Jun Jul Aug Sep Oct Nov Dec
1995: Jan Feb Mar Apr May Jun Jul Aug Sep Oct Nov Dec