USModernist Library

Featured in: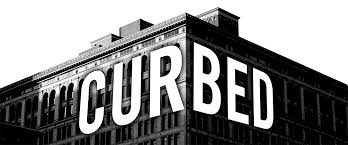 Access to legacy information has never been more critical for preservation, and today's architects, realtors, owners, sellers, and buyers don't have an easy way to research and view magazine press coverage, especially form the 20th century - until now. Once complete, the USModernist library will be the largest open digital collection of major US 20th-century architecture magazines with approximately 1.4 million searchable, downloadable pages. We're at about 1 million pages at present.
Why are architecture magazines important? All across America, these brilliant visual works of art are rotting in attics, basements, libraries, and offices - if they haven't already been thrown away. In their day, these publications chronicled the best of Modernist architecture and the era's talented, progressive architects. Many mid-century Modernist architects and original Modernist homeowners have died. The rest are rapidly passing away. Their house designs are largely forgotten -- and often needlessly destroyed.
You can be part of this breakthrough documentation project by contacting us to:
a) point out dead links or link errors
b) contribute missing magazines (email for a list of what we need)
c) contribute better scans of magazines we already have
d) donate to help us acquire more magazines (tax-deductible)
e) become a USModernist research sponsor (tax-deductible)
Click a link to view a magazine in PDF format. In Windows, right-click to save and download. The magazine files are large. Depending on your connection speed, access may take a few minutes.
Major magazine donors include: The Palm Springs Museum of Art, Cranbrook, the Baltimore Museum of Art, AIA Chicago, AIA National, the Minneapolis College of Art and Design, the Smithsonian Institution, and Clark Nexsen/Raleigh.
Other resources: Esoteric Modernist Magazines 1890-1939, Smithsonian Design Museum (Cooper Hewitt) Online Collection.
---