A North Carolina 501C3 Educational Nonprofit Archive Documenting, Preserving, and Promoting Residential Modernist Architecture
NCMH Global Three:
Modernist Architecture in Germany and Switzerland:
Berlin, Zurich, Vals, Lucerne, and Basel
May 2-12, 2018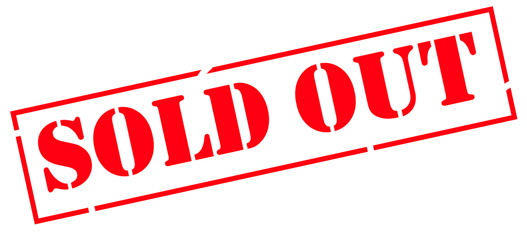 Did you miss our amazing trip to Denmark, Norway, and Sweden two years ago? How about London, Brussels, and Amsterdam last year?
Then you won't want to miss this voyage - ten days and eleven nights of heart-pounding Modernist architecture in Berlin, Zurich, Lucerne, Vals, and Basel. You just won't believe where we're going and what you're going to see - and experience. Seriously, you won't. Like the 7132 Thermal Spa high in Vals in the Swiss Alps, designed by Peter Zumthor.
You will discover incredible architecture in two countries, truly a once-in-a-lifetime opportunity to see some of the world's best architecture - with virtually everything included!
Roundtrip air travel from RDU, primarily on American Airlines, with all transfers
Our own touring buses, with professional licensed guides leading customized architecture and design tours in English
A three-day central Berlin subway pass
Modern, double-occupancy hotels, with breakfast and wi-fi provided
Connection flights within Europe
Welcome reception in Berlin, plus lunches on longer tour days, dinner in Berlin, and a special farewell dinner in Zurich
Plus, you'll have free time! Tours are typically from 8am to 1pm. There will be three evening dinner/reception events. Most afternoons (and about half the evenings) you'll be able to visit other sites and museums, try out restaurants, meet up with friends (old and new!), or explore independently.
Wow, that's incredible! We think so, too.
---
Wed 2 May
Departure!

Fly American Airlines to Berlin overnight. Dinner and breakfast are included on the plane.




Thurs 3 May
Berlin Arrival!


Welcome to the capital of Germany! Upon arrival our private coach takes us to the SwissHotel for immediate check-in.

Today you'll get a 3-day Berlin subway pass. Lunch is on your own. In the afternoon, nap in your cozy room or blast off to start exploring the charming city.



Our 7pm Welcome dinner is at Neni, right next to the Monkey Bar.


Fri 4 May
Berlin City Tour!

After breakfast, we tour Modernist architecture around the City on foot, including the Sony Center, the House of the World's Cultures, Sauerbruch Hutton, the Holocaust Memorial by Daniel Libeskind, and the New National Gallery.

The tour ends at approximately 1pm.

Lunch is on your own, and the afternoon and evening are free to explore.



Sony Center, designed by The JAHN


The 1957 House of the World's Cultures, designed by Hugh Stubbins


Sauerbruch Hutton HQ


Holocaust Memorial, designed by Peter Eisenman


New National Gallery, designed by Mies Van der Rohe


Jewish Museum, designed by Daniel Libeskind

Saturday 5 May
Berlin Area Tour!


After breakfast, we travel by coach in and around Berlin to see exciting Modernist buildings. Our last stop is the Sauna Tempodrom and Liquidrom. If you want to stay and take part, you'll get back to the hotel on your own via taxi.

Tour ends approximately 1pm. Lunch is on your own, and the afternoon and evening are free to explore.




Nhow Berlin Hotel, designed by

Sergei Tchoban




Free University Library, designed by Norman Foster


Sauna Tempodrom and Liquidrom

Sunday 6 May
Berlin Wall and East Germany!



After breakfast, you'll walk the famous line of the city, the Berlin Wall, where you'll learn the story of the Cold War. We'll also see the Berlin Wall Memorial and explore and visit Modernist buildings in East Berlin.

Tour ends approximately 1pm.

Lunch on your own, and the afternoon is free to explore.

At 7pm, we have a celebration dinner at the fantastic German restaurant, Marjellchen, a short walk from the hotel.

Berlin Wall, built in 1961

Soviet War Memorial, designed by Yakov Belopolsky

Marjellchen Restaurant

Monday 7 May
7132 Thermal Spa!

Following an early breakfast we head to the Berlin airport for a short hop to Zurich. Then it's up into the tiny town of Vals in the Swiss Alps by private coach to one of the world's most incredible spas, the Modernist 7132 Thermal Resort, designed by Peter Zumthor, with additions by other world-famous architects. Spa admission is included! However, treatments (like massage) are additional and must be scheduled online in advance.

Lunch and dinner is on your own at the resort. It will be great, but it won't be cheap, just sayin'.



7132 Thermal Spa, designed by Peter Zumthor.


Tuesday 8 May
Char and Zurich!

After breakfast, you'll have until about 11am to continue to enjoy the 7132 resort, then we descend to visit Char, a Swiss village, featuring Walter Foderer's Holy Cross Church - and lunch! Then we'll drive to Zurich, arriving about 4pm to the 25Hours Hotel Zurich West, our home for the rest of the journey. You can dine in the onsite Neni restaurant and can use the top-floor sauna free of charge. Also a Mini Cooper can be used free of charge depending on availability. Dinner is on your own.


The Holy Cross Church in Char, designed by Walter Foderer.

The 25Hours Hotel Zurich West.

Wednesday 9 May
Zurich Tour!

After breakfast, we will tour Zurich on foot and by bus, experiencing the Archeology Museum, Kunsthaus Zurich, Tic Tric Trac Housing, Sihlcity Mall, KISS Housing, and Theatre 11. We finish up at Zurichee Lake at the Swarovski HQ, Flexhouse, and Cocoon Offices before returning to the hotel.

Tour ends approximately 1pm. The rest of the day is on your own.

Tic Tric and Trac Housing, designed by Baumschlager Eberle

KISS Housing

Flexhouse, designed by Evolution Design

Swarovski HQ, designed by Ingenhoven Architects

Cocoon Offices

Thursday 10 May
Lucerne's Scenic Wonders!

After breakfast, we'll go multimodal! We head for the snow-capped town of Lucerne by coach, then cruise across Lake Lucerne by boat to Alpnachstad, where we catch a cogwheel train to the top of Mount Pilatus, 7000 feet in elevation. From there, we take a cable car down the mountain to another coach which returns us to Lucerne. Lunch today is included, and we return about 4pm. Dinner is on your own.




Cogwheel Train to Mount Pilatus


Lake Lucerne




Friday 11 May
Basel City Tour!

After breakfast, you will visit the Basel Signal box, Actelion Business Centre, Museum Der Kulturen, Beyeler Foundation Museum, BIS Bank Buildings, Messe Building, General Trade School, Roche Tower and Vitra Design Museum. Lunch and the rest of afternoon is on your own.



That night, we'll have a beautiful farewell group dinner on the terrace at the Uto Kulm restaurant overlooking Zurich!


Actelion Business Center, designed by Herzog and de Meuron


Basel Signal Box, designed by Herzog and de Meuron


The Museum Der Kulturen


The Vitra Design Museum, designed by Frank Gehry


The Beyeler Foundation, designed by Renzo Piano with renovations by Peter Zumthor




Uto Kulm restaurant overlooking Zurich


Saturday 12 May
The Journey Home!

We fly to the US via PHL, arriving at RDU about 730pm EST. You will leave with fabulous memories, lots of photos, and a heart full of exciting architecture, beautiful scenery, wonderful people, and the amazing organization of European cities and infrastructure!



---
Tickets: $5399 per person, double occupancy; $6499 per person, single occupancy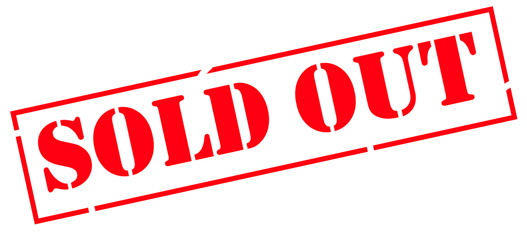 Once payment is made, there are no refunds for any reason except for trip cancellation. However, you can transfer your place to another person with at least three weeks written notice to NCMH at the phone/email below.
You are HIGHLY ENCOURAGED to consider trip insurance. One site is www.insuremytrip.com, a portal to several large travel insurance companies. You will get a quote instantly. The prices are reasonable and you can dial up as much or as little coverage as you want. Many travel policies do not cover pre-existing medical conditions. If you have some, please check the box at the left of the quote screens. Further, most policies that include pre-existing conditions require purchase within 14-20 days of trip payment, so once you buy the trip, buy the insurance. NCMH is not affiliated with nor receives any compensation from this site. Our participants have used it successfully in the past, including claims.
Proceeds benefit NCMH's ongoing documentation, preservation, and promotion projects. We are a North Carolina 501C3 nonprofit.
Questions? Contact NCMH Executive Director George Smart at 919.740.8407 or george@ncmodernist.org.
---
The Fine Print:
Continuing Education. Architects can get self-reported CEU hours if arranged in advance with the AIA.
Parking. Parking at RDU airport is not included. You're encouraged to get a ride or use a taxi.
Schedule. The itinerary and order of trip events are subject to change without notice or refund.
Release. Participants must sign a liability release prior to departure, as is standard with all NCMH trips.
Delay. There is a small but possible risk of overnight stay if flights are delayed, in which case participants are responsible for any additional costs of meals, lodging, transportation, and incidental expenses. This has never happened on one of our trips - but it could happen.
Passport. You need a valid US passport expiring no earlier than November 15, 2018. There are no travel visas necessary.
Luggage. As we will be on the move constantly, absolutely no checked baggage allowed. You will survive with one carry-on rollerboard/suitcase (maximum dimensions 9" x 14" x 22") and one personal bag / purse / laptop. You'll be fine. Really! However, if you buy a lot of stuff while we are travelling, not to worry. Carry a collapsible bag in your rollerboard. Checked baggage is allowed on the flight home (you are responsible for baggage charges).
Clothes. Europe's climate is unpredictable and weather can be cool even during summers. Bring a water-resistant jacket, umbrella, and warm clothes. May there is not like May here. Be prepared for both sunny and cold. Most tours are walking, so make sure to bring convenient walking shoes.
Going to Berlin early / staying over in Zurich. Once air tickets are issued, you may modify your tour. This *sometimes* involves a change fee and any fare difference and is handled directly with American Airlines. They are pretty good about this -- as long as you are changing dates not cities. You may also later add your frequent flyer number (or TSA number, if you have one).
---